This is a sponsored conversation written by me on behalf of Plugrá® Butter. The opinions and text are all mine.
Spring is here and I'm excited about sharing some delicious recipes that are ideal for Easter but are also a great option for making any day. This recipe for Chipotle Butter Shrimp and Lime Butter Asparagus is delicious, elegant and is ready in less than 30 minutes.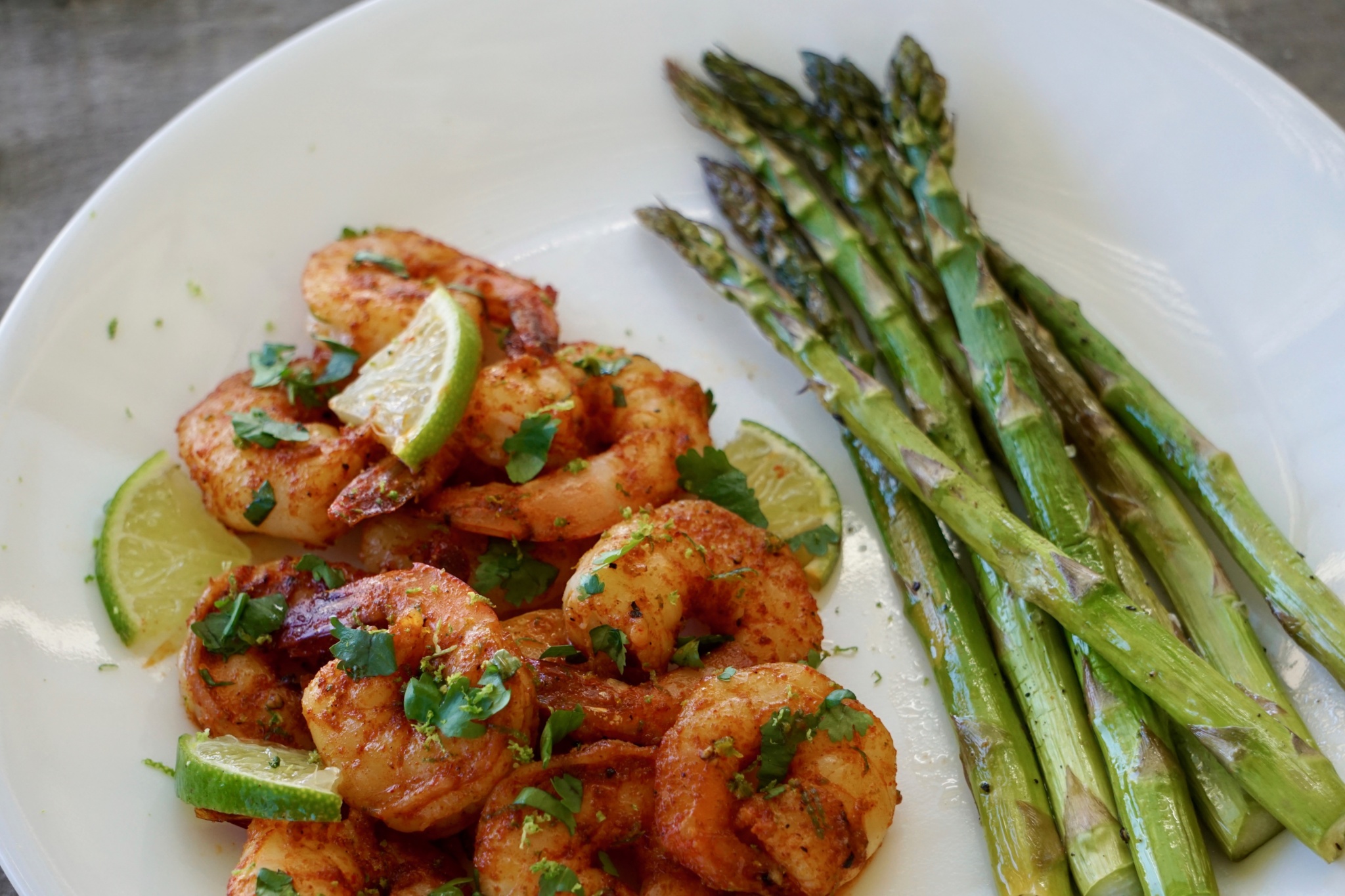 You don't have to spend a lot of time in the kitchen to cook a spectacular meal. All you need are good ingredients! There are few things that taste more delicious than a sauce made with premium quality butter and that is why I love using Plugrá Butter in my recipes. It really makes a huge difference when it comes to taking simple recipes like these from tasting good to fantastic.
Garlic and butter are two of my favorite ingredients and when you add the mild, smoky heat of chipotle it's a match made in heaven. Both of these recipes really highlight the creamy and smooth deliciousness that is butter. The most important thing to ensure these recipes are a total success is making sure you're using a great butter like Plugrá. Plugrá butter is made with real milk from American farms and has no artificial ingredients or added growth hormones. Because it's slow churned it has less moisture which gives it that amazing flavor and smooth creamy texture. All you have to do is try it and you'll see the difference and understand why I'm raving about it.
I always get Plugrá butter at my local Publix grocery store. I use the salted butter for sautéing and for savory recipes like this one and I use the unsalted butter for baking.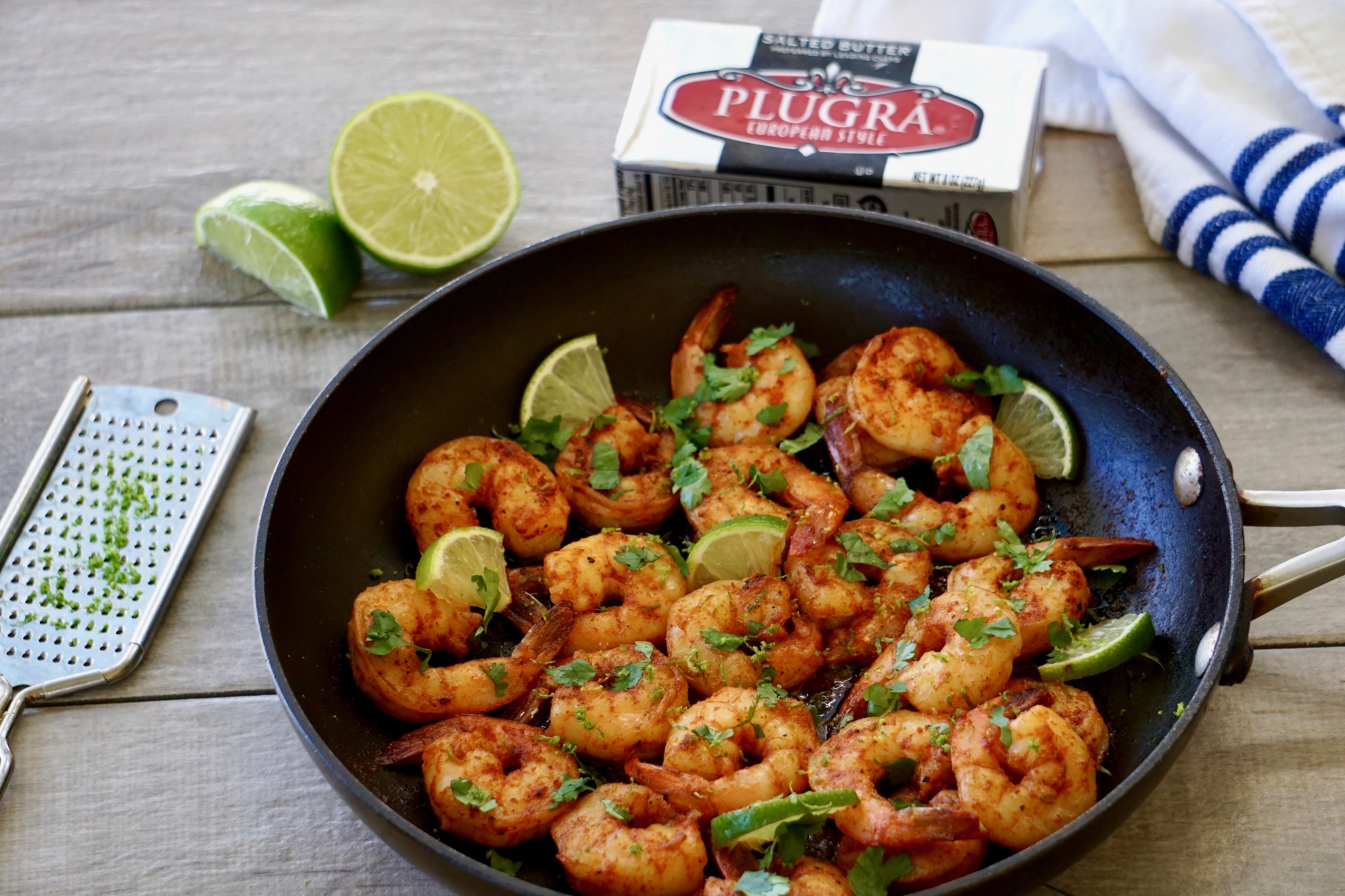 Now for those fantastic buttery recipes which are sure to become your new favorite dishes!
Chipotle Butter Shrimp and Lime Butter Asparagus
Ingredients for the chipotle lime butter shrimp
1 lb medium raw shrimp, peeled and deveined, tails on
4 tablespoons of Plugrá salted butter
1 tablespoon olive oil
1 tablespoon minced garlic
1 teaspoon onion powder
Salt and fresh cracked pepper, to taste
1 tablespoon chipotle powder
1 tablespoon of lime juice
zest from one lime
lime wedges for serving
fresh cilantro, chopped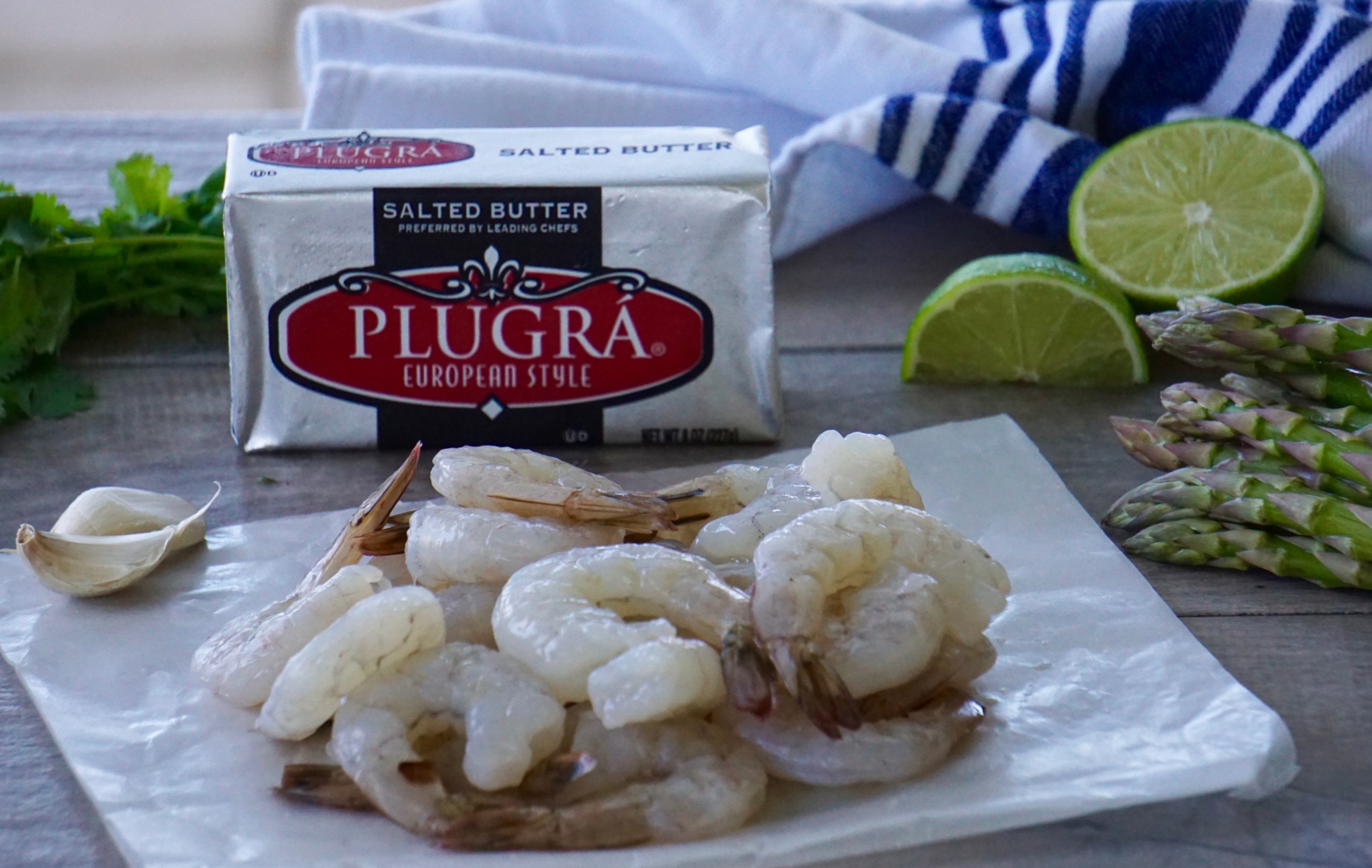 Ingredients for Lime Butter Asparagus
1 bunch of asparagus
2 tablespoons Plugrá salted butter
1 lime cut into thin slices
salt and pepper to taste
parmesan cheese (optional)
Directions
Preheat oven to 400 F.
Place the asparagus on a lightly greased baking sheet.
Season with salt and pepper to taste.
Add pats of butter and lime slices and bake for 10-15 minutes or until tender.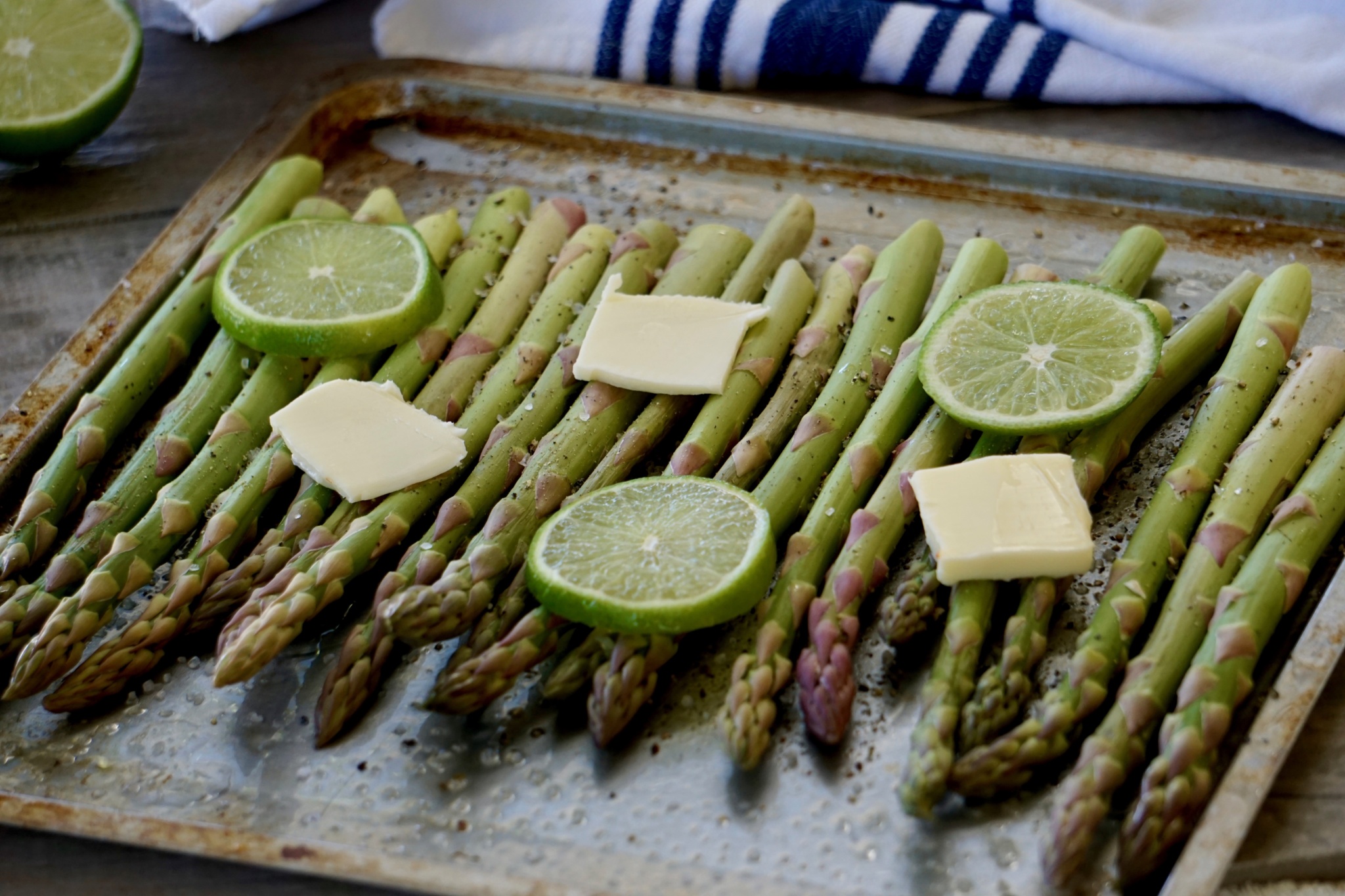 While the asparagus are in the oven season the shrimp with salt, pepper, onion powder, and chipotle powder.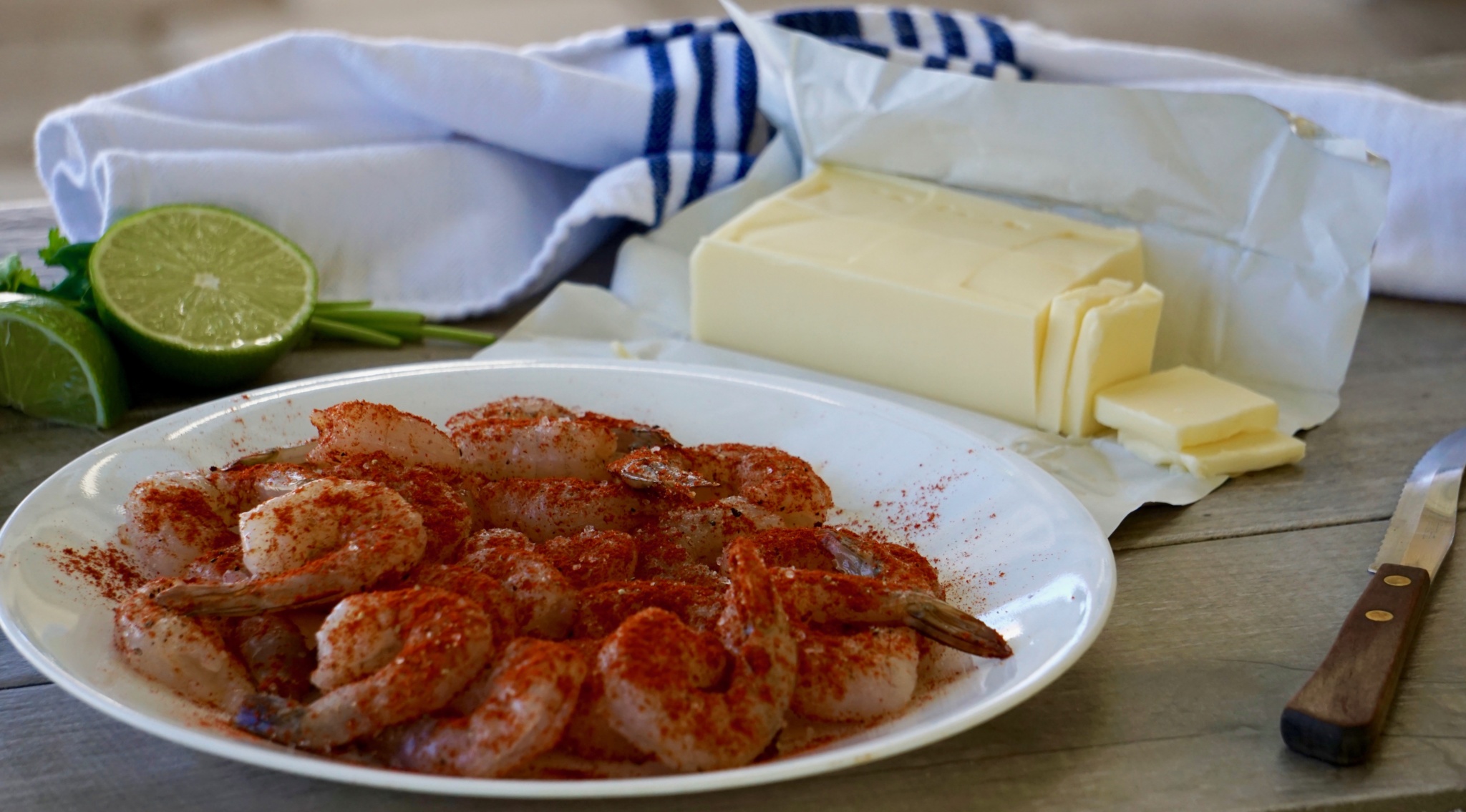 In a large skillet, melt one tablespoon of butter over medium heat.
Add the garlic and cook for about one minute or until fragrant.
Add the shrimp until they are pink and firm, about 3 minutes.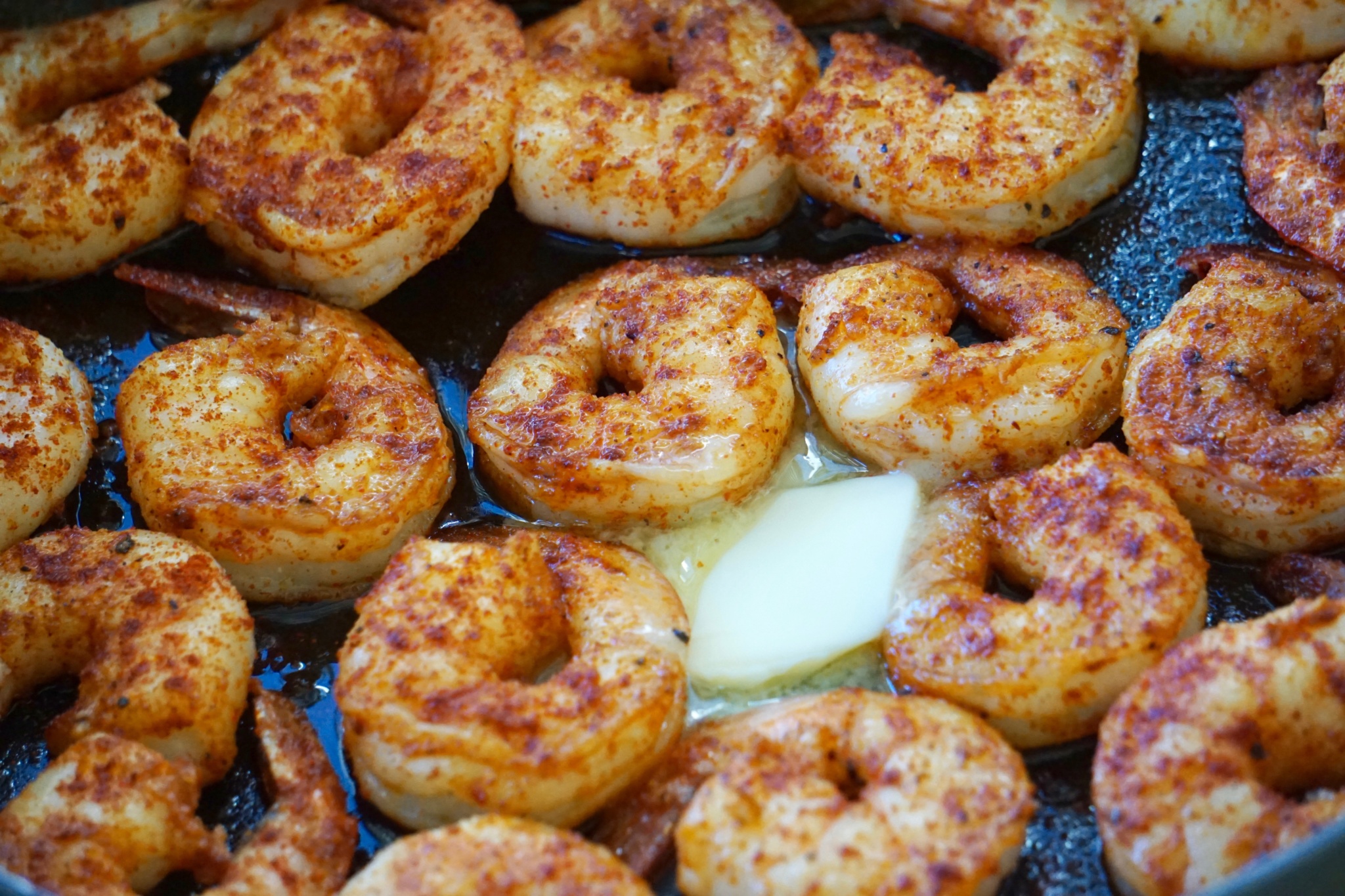 Remove the skillet from the heat and add another tablespoon of butter. Mix with the shrimp until they are well coated.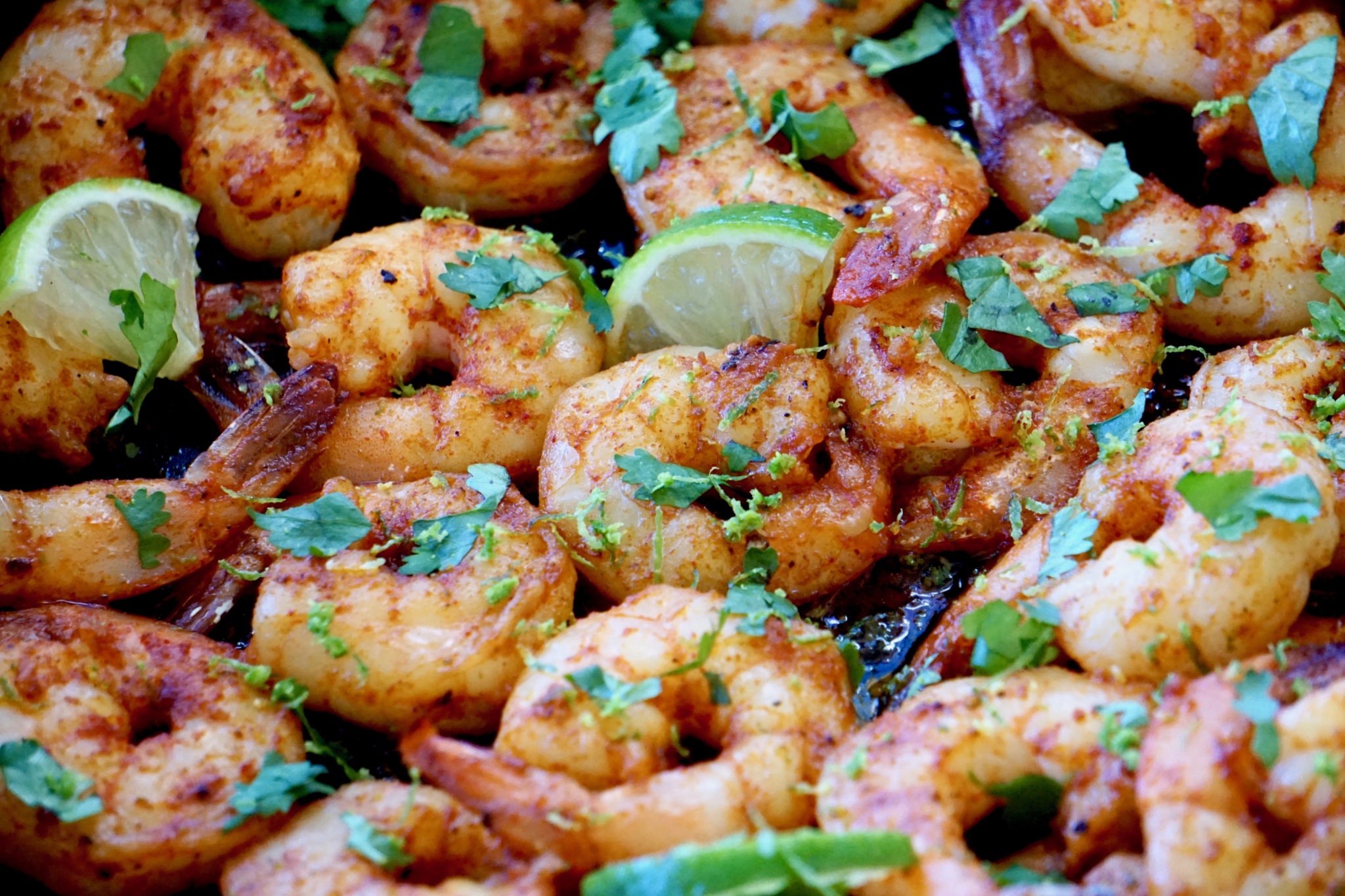 Add the lime juice, cilantro and lemon zest, and lemon wedges.
Add two tablespoons of butter to the pan and swirl around until the butter has melted. Taste and season with salt and pepper as needed.
Serve the shrimp with additional chipotle butter for drizzling.
Serve the asparagus with parmesan or by themselves.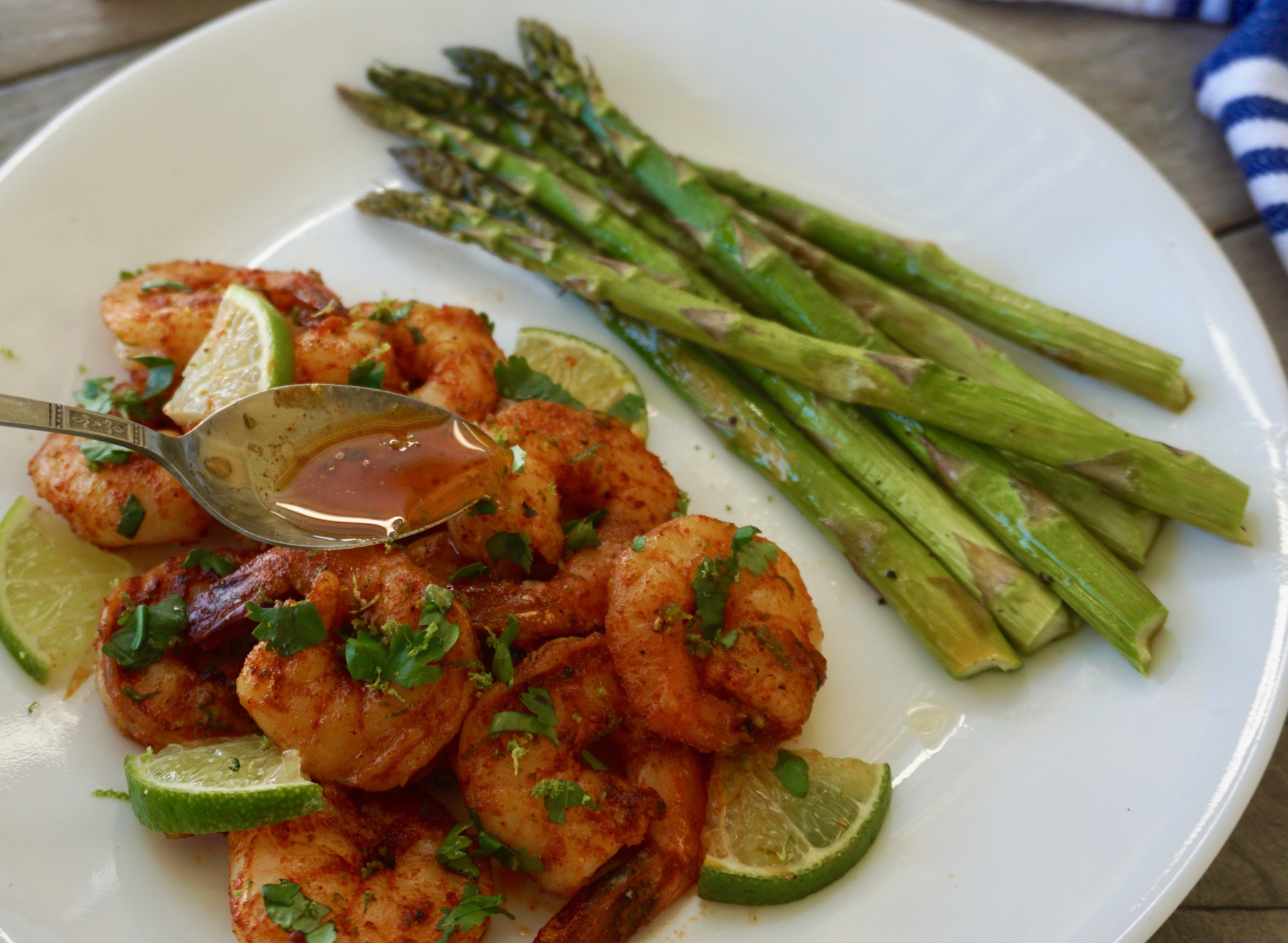 If you make this recipe be sure to let me know how it turned out and don't forget that the key for the Chipotle Butter Shrimp and Lime Butter Asparagus to go from good to amazing is using premium quality butter like Plugrá®!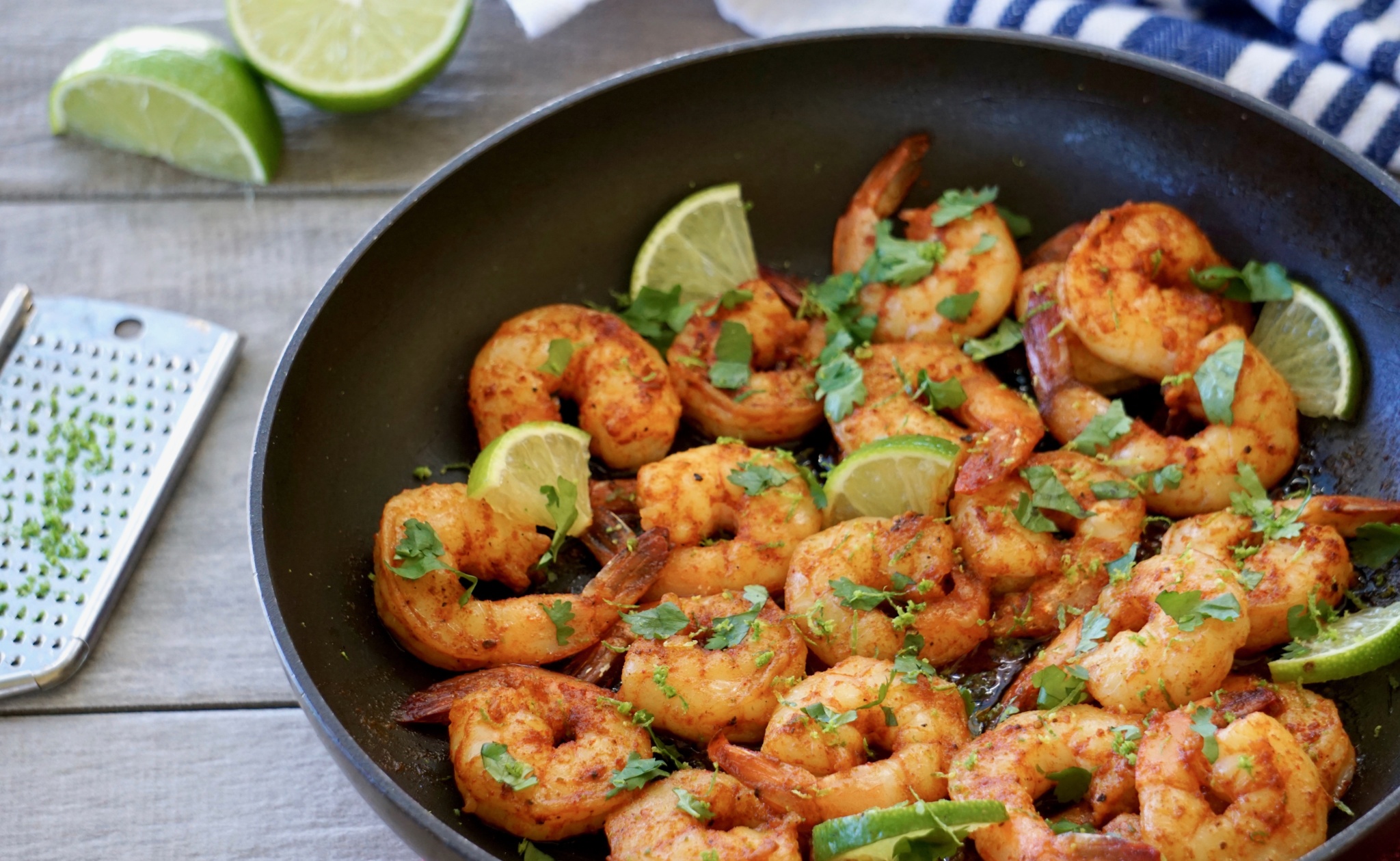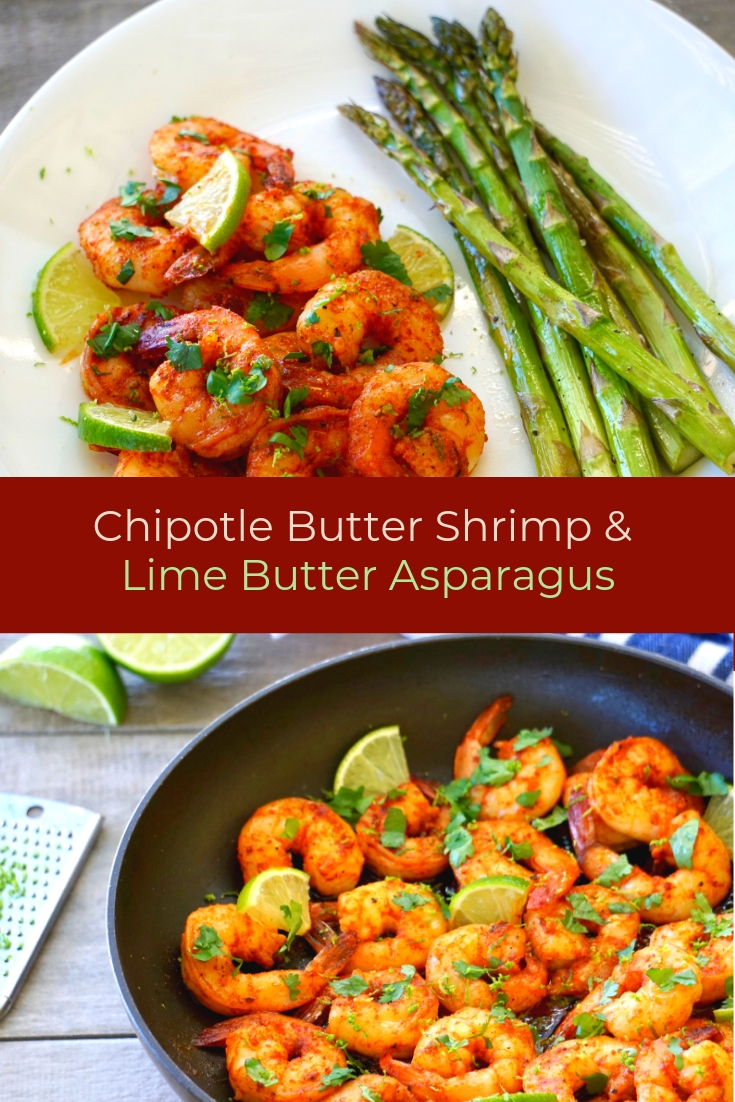 Latest posts by Cesar Diaz
(see all)