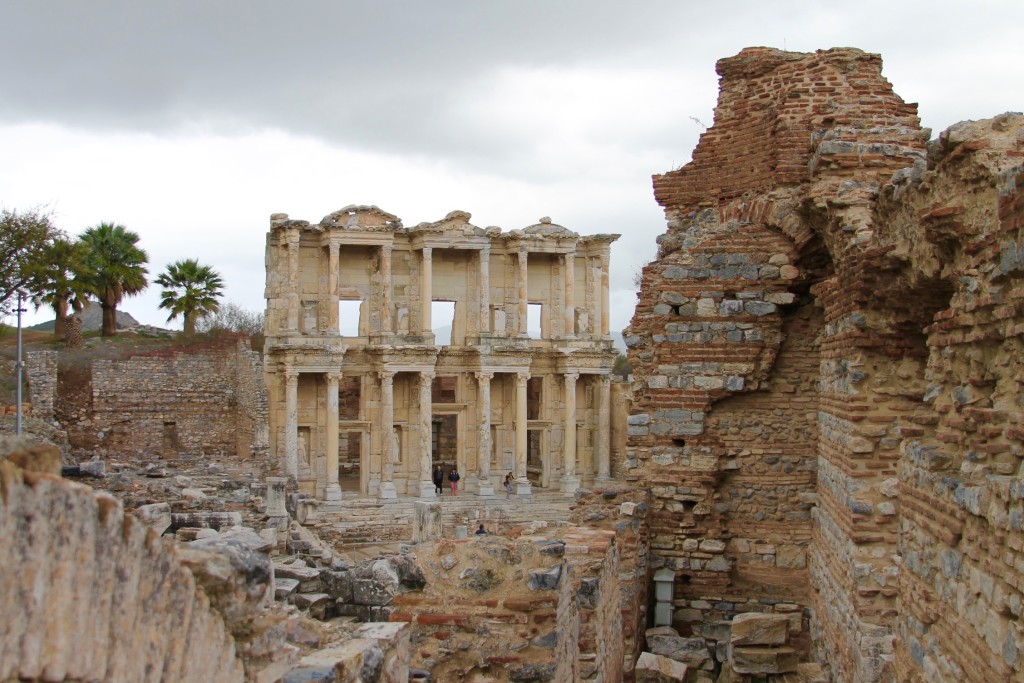 Seeing the ancient Greco-Roman ruins of Ephesus in Turkey has been on my bucket list for a very long time. Ephesus was one of the most important cities in the Roman empire and is among the world's most beautiful and best ancient sites.
We would only be spending one day in the area and I was worried that this would not be enough time to see Ephesus and get a sense of the beautiful Turkish province of Izmir but thanks to our Walks In Istanbul private tour and the weather cooperating we where able to do so much in just one day.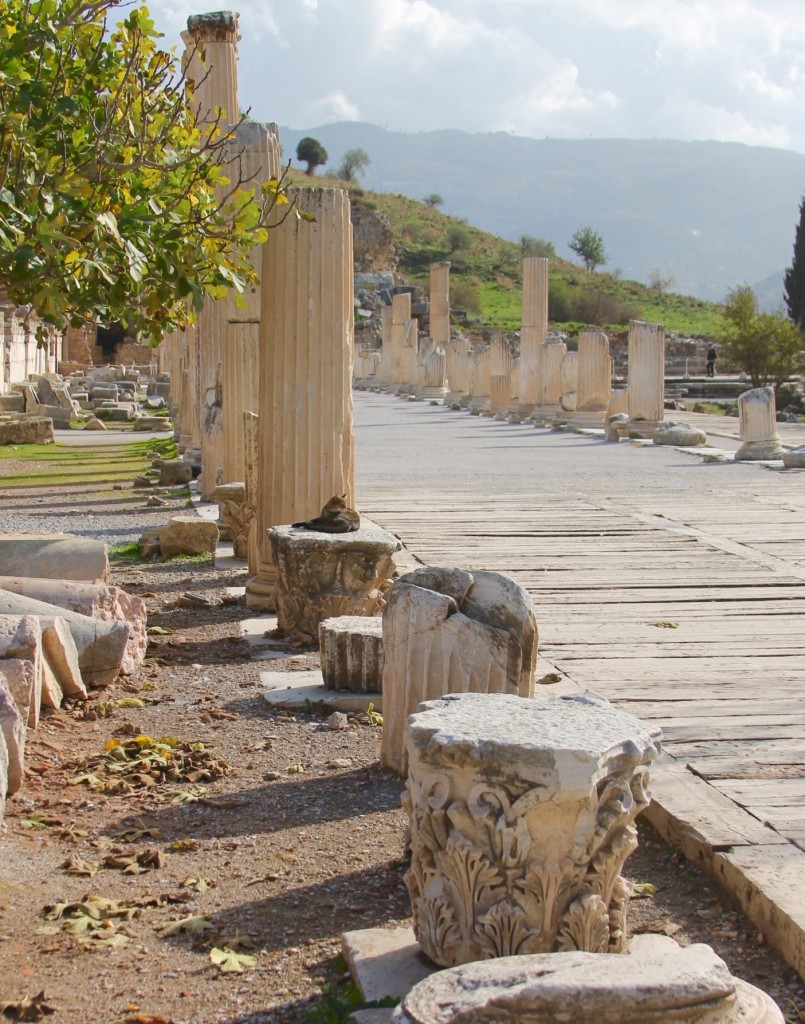 We took an early flight from Istanbul to the cosmopolitan city of Izmir, less than an hour drive from Ephesus. We had considered renting a car as taking a bus would have taken more time but we made a last minute decision to book a private guide for the day with Walks in Istanbul after our fantastic experience with them in Istanbul. This turned out to be the great decision as the guide picked us up right at the airport and drove us straight to Ephesus so we did not waste any time getting the rental (or getting lost!) and we learned so much about the Izmir province on our drive as he shared interesting information about the economy, the politics and the history of the area during our drive.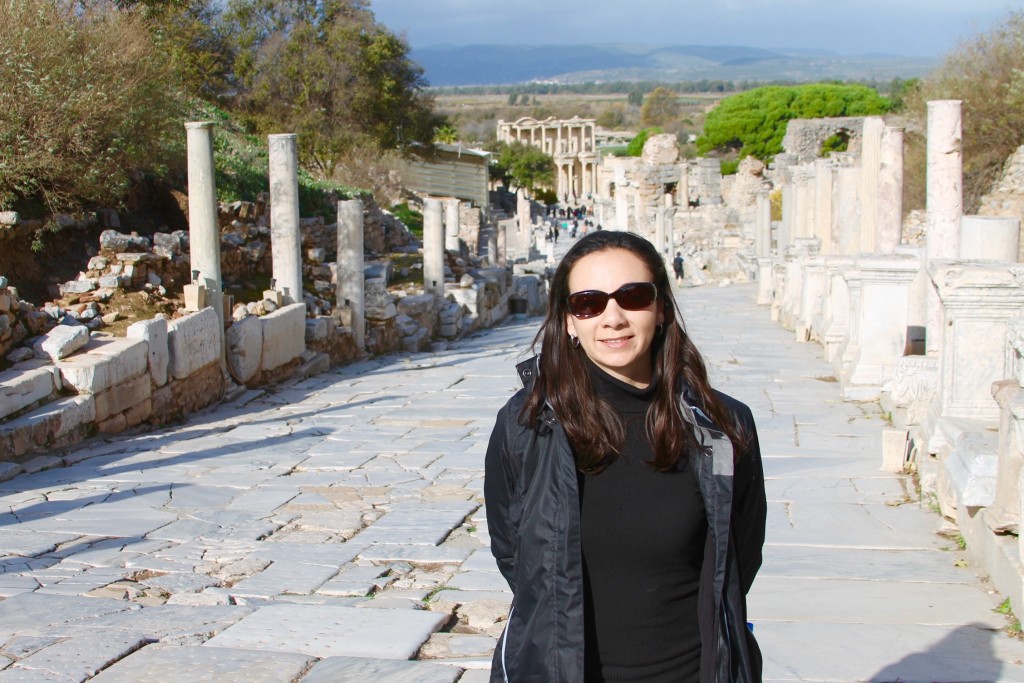 As we entered the site countless marble pieces of buildings where scattered in the grass like parts of a giant puzzle. A boulevard lead the way into the ancient city lined by what was left of a colonnade: some of the columns where cut off half way, a few where complete and only the base or the capital left of others giving you a sense of what this magnificent entrance would have been like. As we descended the hill along Curetes Way I could see the magnificent Celsus Library at the bottom and my heart skipped a beat: I felt like I was traveling back in time.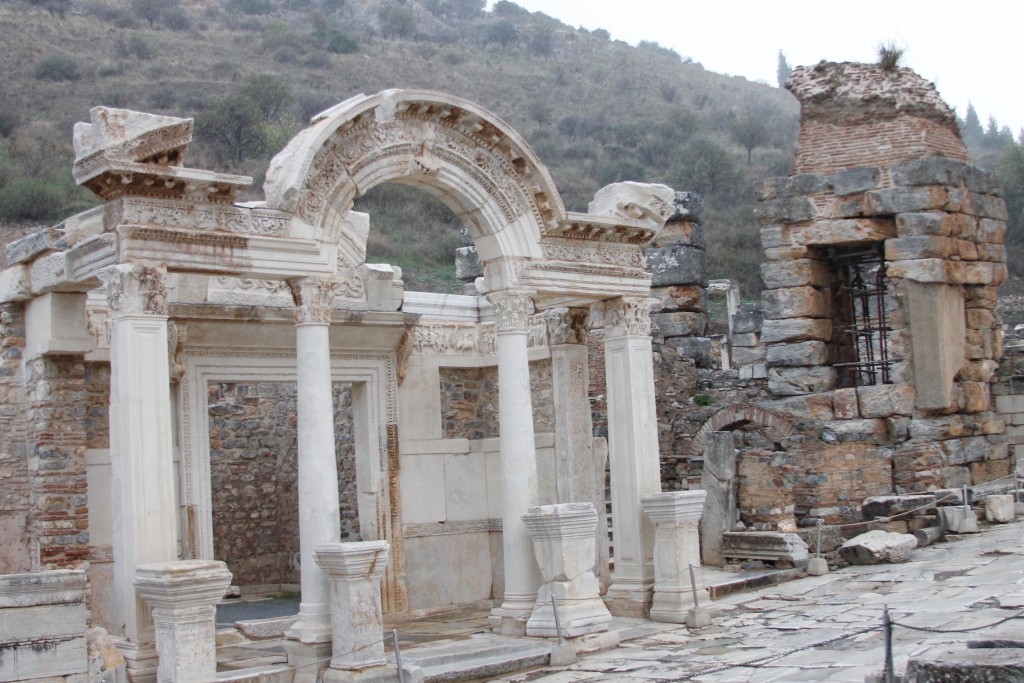 Ephesus is truly a magical place and a must see if you are traveling to Turkey, even if you have limited time you can make your trip memorable and unforgettable with a little planning. Here are my tips for making the most of a one night trip to Ephesus.
Visit in low season
I picked November to travel to Turkey taking into consideration that this was low season and the weather is not too cold with temperatures usually in the 40's and 50s. The advantages of traveling in low season where many: fares where cheaper, hotels rates where unbelievable and attractions that are usually overcrowded with tourists, like Ephesus, where practically empty.  You do need to take into consideration that November and December can be rainy but we where really lucky and only got rain on a couple of days and the weather was warm for this time of year. Summer temperatures in Ephesus can to up into the high 100s so visiting on a cool and cloudy November day made walking for 3 and a half hours quite easy and even though we did have to take shelter in the terraced houses area, which is roofed, as the rain passed I would rather walk in the rain than in 100 degree heat.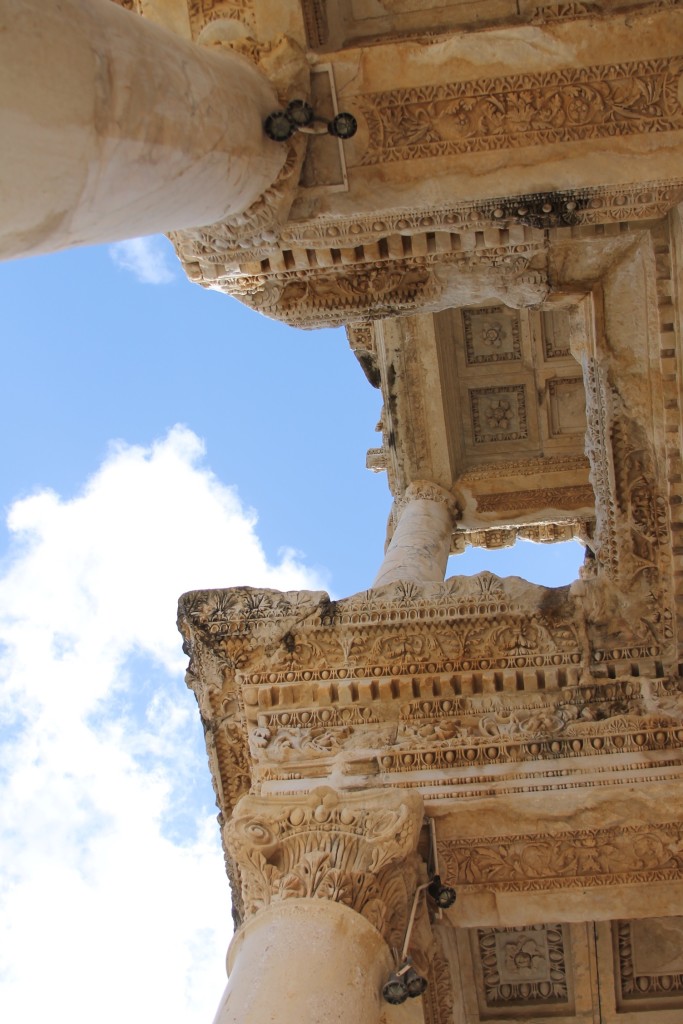 Get there early
If you want to beat the crowds you should plan to be in Ephesus when they open the gates. During summer there are large groups arriving from the cruises and you will want to arrive before them if you want to take any pictures without big groups of tourists in them. Arriving a day earlier and staying in Sirince or Selcuk so you can be there early is a great option. We where there in low season so there where few people there when we arrived but by early afternoon there where large groups of school children and taking  pictures became a bit more challenging. Getting to Ephesus early in the hotter months will also help you beat the hight midday temperatures which are usually in the 90s and 100s.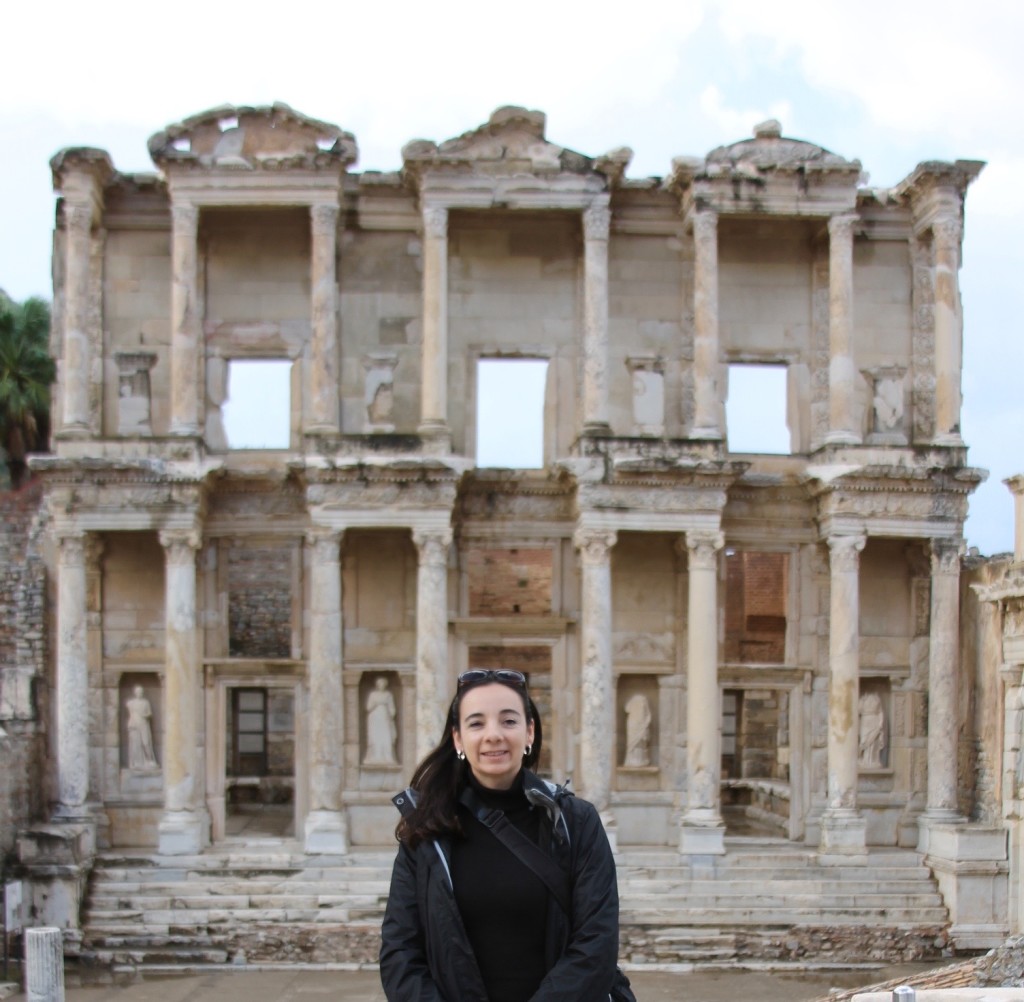 Be Prepared
Ephesus is a large site and you will be walking at least a couple of miles: we where there for over three hours and could have stayed longer. Wear comfortable shoes and clothes; the ancient marble boulevards are uneven so walking shoes or tennis shoes are a better option than sandals. If you are visiting in summer bring an umbrella, a large brimmed hat, wear sunblock and take into account that there is little shade, almost no breeze and the temperatures can go into the 100s so try to get there early and avoid being there during the hottest hours of the day. There are toilets and shops at both entrances but there are no refreshments or snacks inside the site, so make sure to bring lots of water and snacks and go to the toilet before you start exploring the ancient city.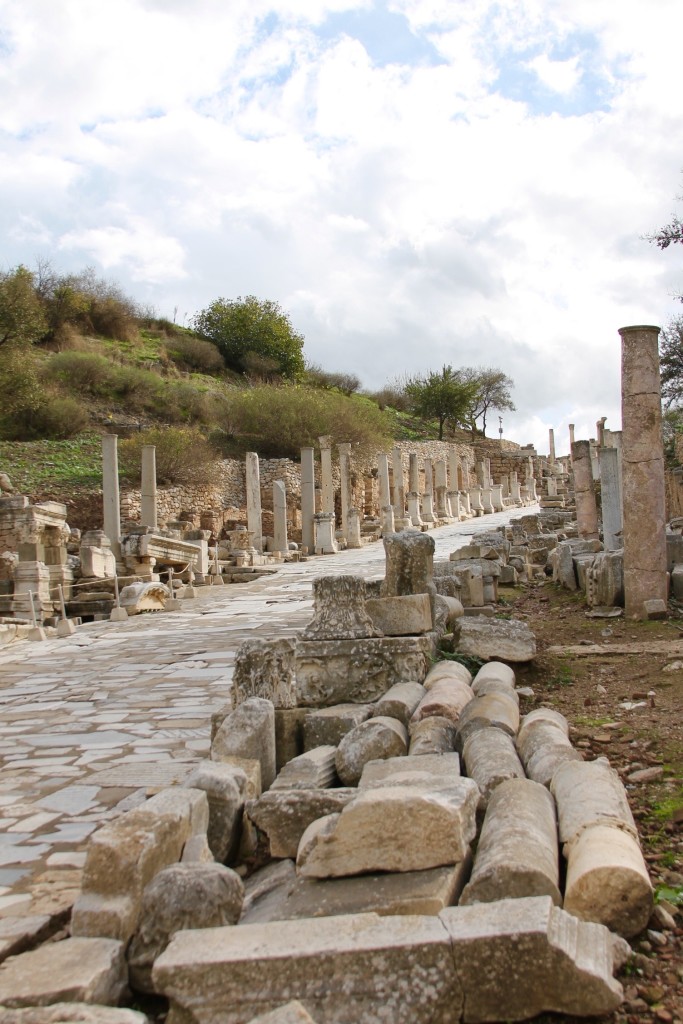 Book a private tour
We booked a private tour with Walks In Istanbul and had the most memorable experience with our amazing guide Tan.  Although I am a huge advocate of independent travel when traveling to historic sites like Ephesus I do not want to be walking around having to read the information out of a guidebook: I want to absorb the beauty of the place and immerse myself in the experience and having a guide who is knowledgable and can share all the history of the site is truly priceless. Our guide had over 20 years of experience and knew everything there was to know about the history of Ephesus, the people who made this city their home and about the history of the archaeological site itself. He answer questions, shared interesting anecdotes and even showed us the best spots for taking the best pictures to remember our trip by. Even though we only spent one day in the area we got to see and learn so much more than we would have ever been able to if we where traveling independently because we had a local driving us around and sharing with us his knowledge and love for his home. After visiting Ephesus he took us to his favorite local restaurant, we also visited Mary's House and at the end of the day he dropped us off at our hotel in Sirince and picked us up the next day to take us to the airport. Tan was not only one of the best guides we've had (and we've had a few) but a wonderful person who shared with us personal anecdotes of his family life in Turkey and I not only felt like I had gotten a real insight into Turkish modern culture but also made a friend.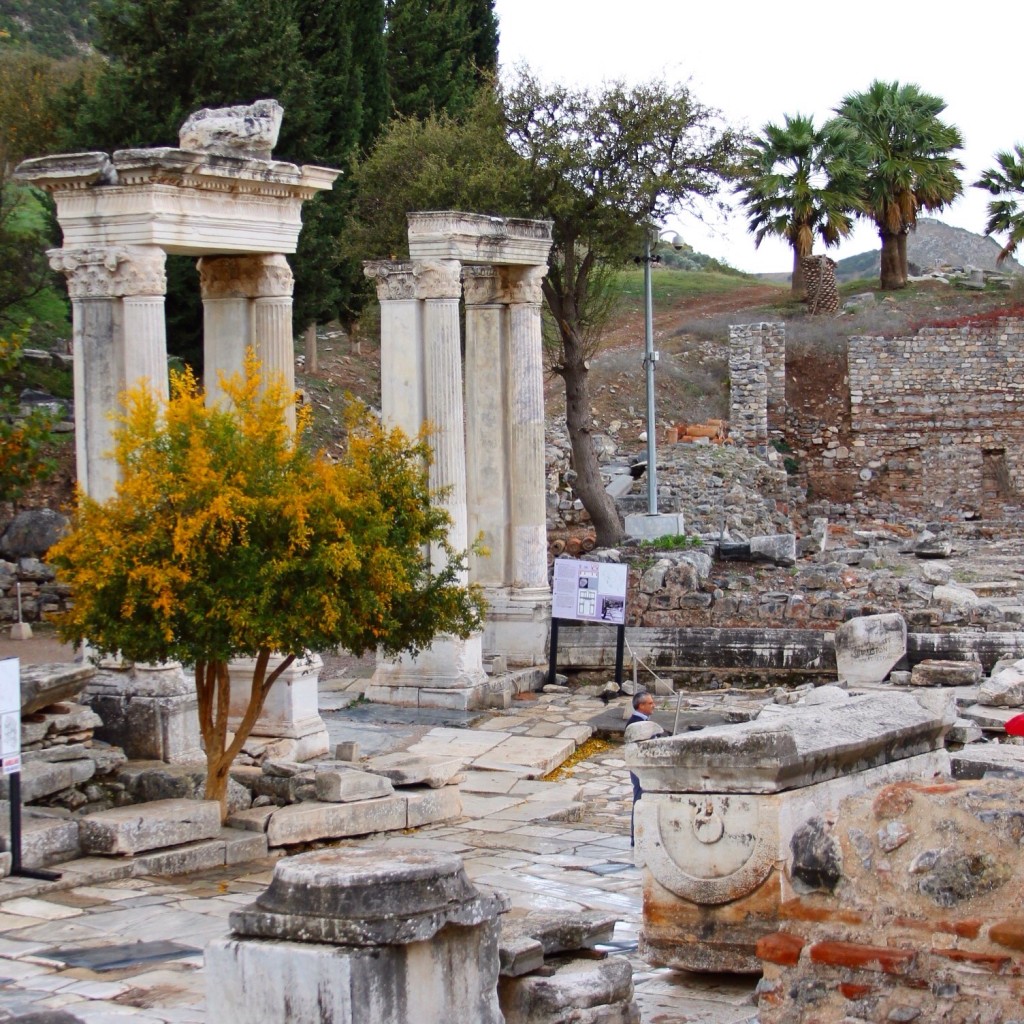 Take your time
Ephesus is a large site almost a mile long and there is so much to see and learn. You can plan to spend between 1 and 4 hours on the site depending on how fast you walk through it and if you see the terrace houses, which have an extra fee.  We took our time to see everything there was to see and took some great photos and we where for a bout 3 and a half hours. Ephesus has two entrances and you start at one end of the site and end at the other so if we had rented a car we would have had to go back to the same entrance we started from but our tour guide had arranged for someone to move the car to the north entrance so that we where able to just hop in the car when we where done which was great.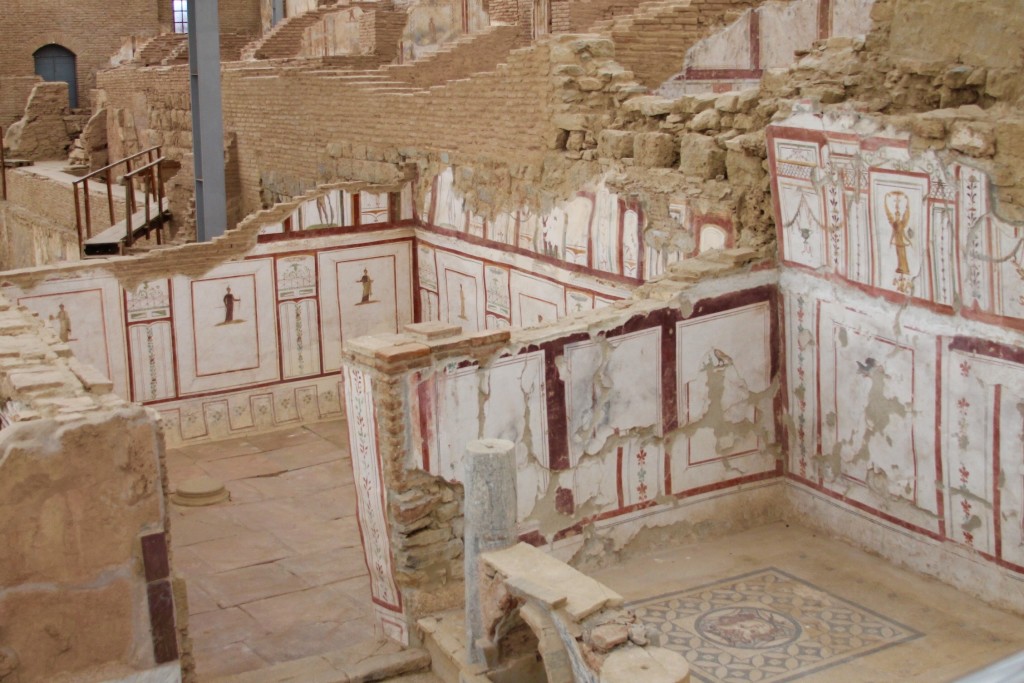 Don't miss the terraced houses
The terraced houses in Ephesus have an additional entrance fee but they are well worth the visit!  The six residential units dating as far back as 1C BC which are still being excavated and restored give you a truly unique insight into the lives of wealthy Ephesian Romans. As you walk thought he houses on elevated plexiglas walkways you can really experience the spaces and get a close up look of the interior walls decorated with frescoes and marble plating and the floors covered with beautiful mosaics. Photos don't do them justice so don't miss them if you are in Ephesus.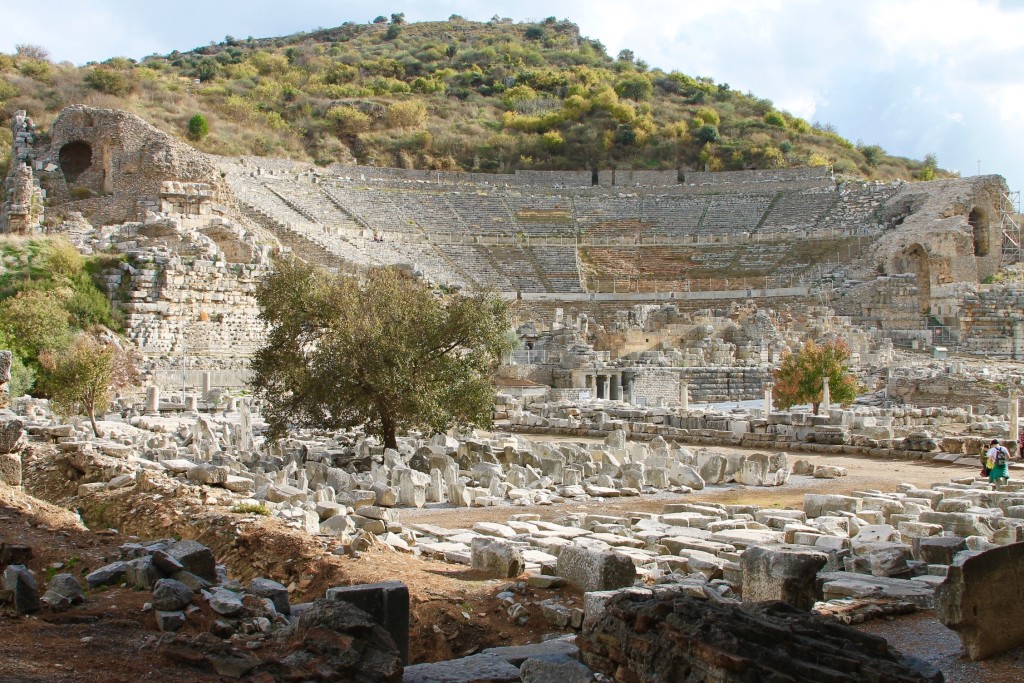 Test the acoustics at the Amphitheater
The Ephesus Amphitheater is a truly breathtaking structure and a wonder of ancient architecture. The acoustics achieved by the architecture of the amphitheater are amazing so be sure to experiment by standing on stage and singing your favorite song. It's so much fun to do and it's a truly wonderful experience.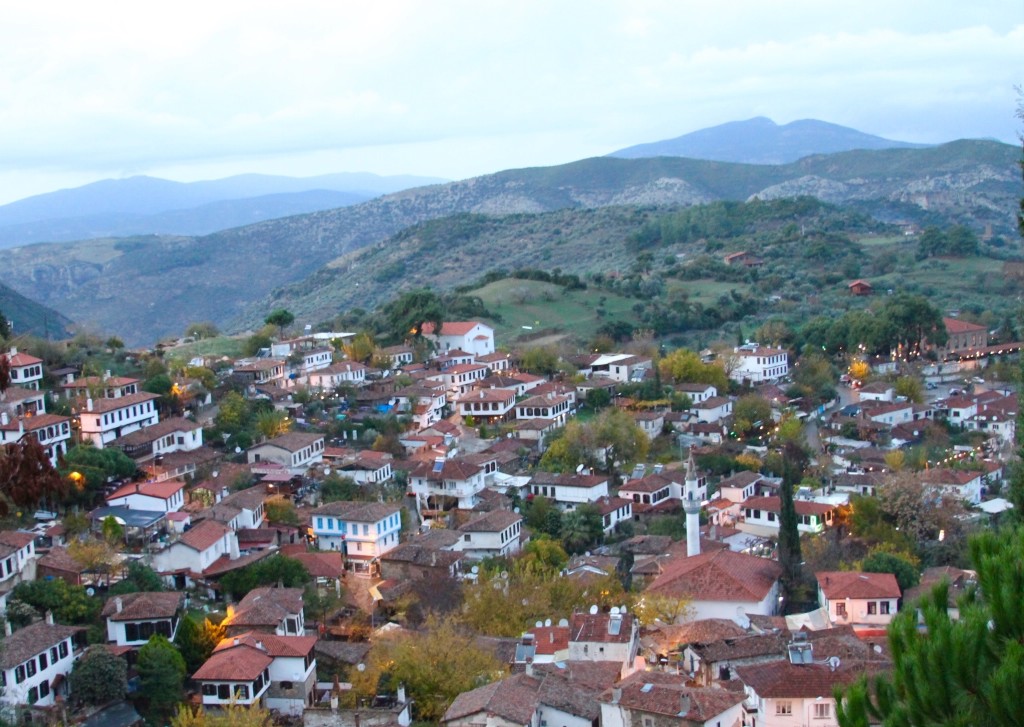 Stay the night in Sirince
Staying close to Ephesus will make it easier for you to be there early and beat the crowds. While there are many accommodation options in Izmir (about 45 minutes from Ephesus), Kusadasi (touristy resort town about 30 minutes from the site) and Selcuk (town just a few minutes from the site's entrance) we decided to stay in the Sirince a small village just 15 minutes from Ephesus.  Sirince is one of the most beautiful small towns I've ever seen and the view from our hotel, the Nisanyan Evleri Hotel, was simply breathtaking. In summer it's filled with shops and it's quite touristy but that does not take away form it's beauty, in low season many of the shops and restaurants where closed but we liked how quite the town was and our night there was enough for us to slow down, take in the tranquility of this mountain town and recharge our energy.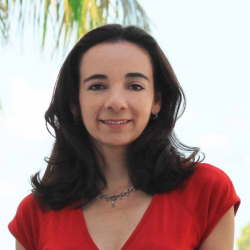 Latest posts by Paula Bendfeldt-Diaz
(see all)