This shop has been compensated by Collective Bias, Inc. and its advertiser. All opinions are mine alone. #BalancedNewYear #CollectiveBias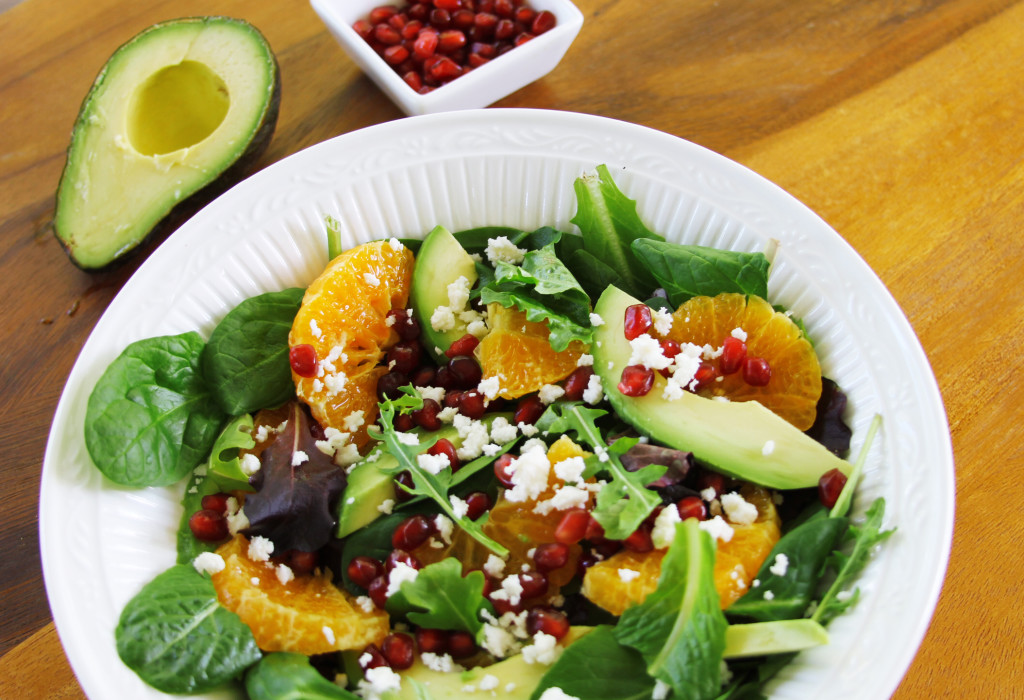 How are those New Year resolutions going?  Have you already ditched your plans and fallen into the same rutt? I get it, I have made resolutions that went south before the New Year's party was over.  We can certainly hold high expectations of ourselves! This New Year, I decided to cover a few bases instead of making one big, unattainable, resolution.  I guess I've learned, over the years, that I can accomplish more when I break down my plan into more bite-sized pieces.
One of those pieces, and maybe the most important, is my goal to be more balanced.  As a busy husband, dad and business owner, I can sometimes get tunnel vision.  I become so focused on one area of my life that I tend to neglect the other aspects and things get lopsided.  Balance is my mantra for 2016 and I am starting the balance in the way I eat.  STOUFFER'S® Fit Kitchen™ is part of my plan for more balance in the kitchen so I can achieve more balance in my life.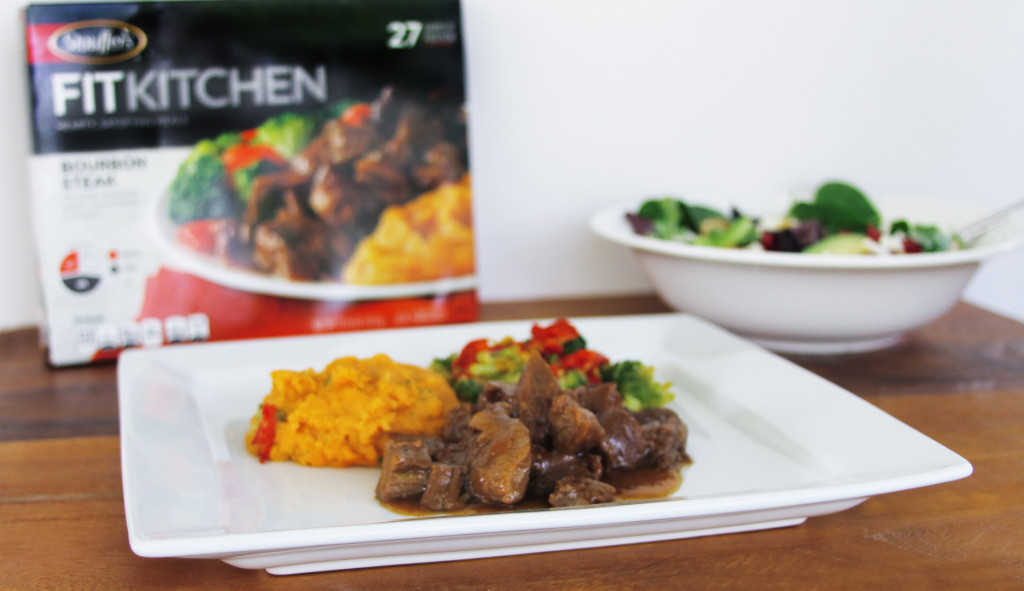 I know that I won't be able to tackle any other pieces of my 2016 resolution plan if I don't have the energy to accomplish everything. STOUFFER'S® Fit Kitchen offers me convenient, balanced meals with the right blend of vitamins,proteins and carbohydrates so I can be fueled up to create balance in other areas of my life. I like that I can pick up STOUFFER'S® Fit Kitchen™ at Walmart and that they come in really tasty flavors like Bourbon Steak,Oven Roasted Chicken,Monterey Chicken and Cilantro Lime Chicken, which I am going to pair with one of my favorite recipes –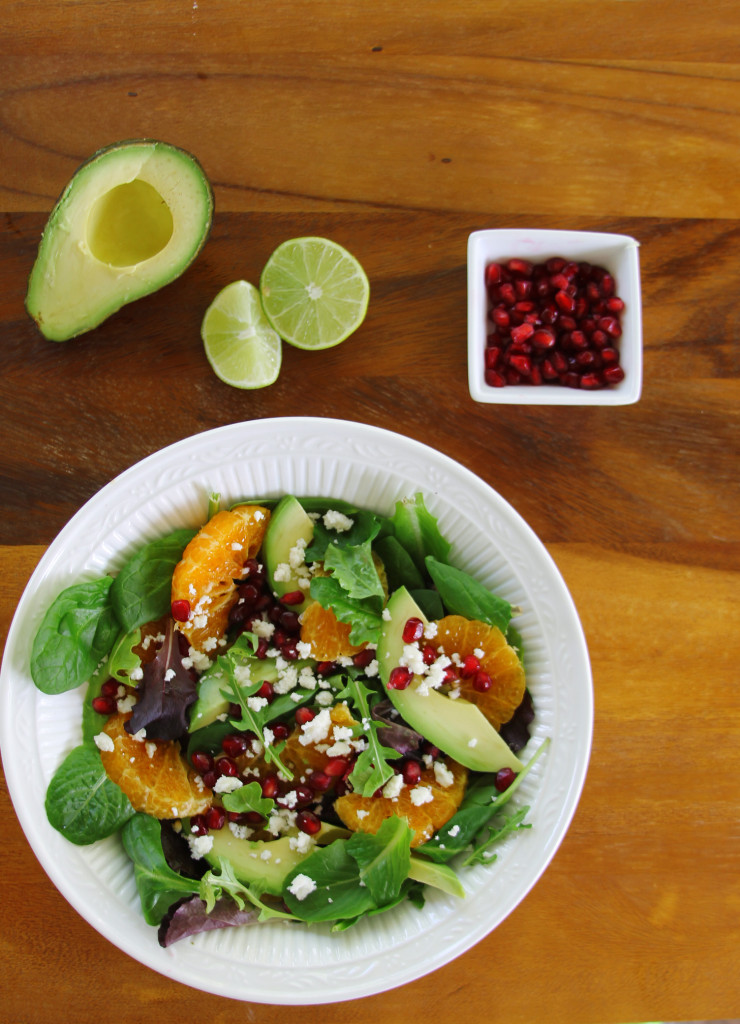 Avocado and Tangerine Salad with Spicy Vinaigrette
Ingredients
4 tangerines
2 Hass Avocados
Salad mix (I got organic Spring Mix from Walmart)
3/4 cups tangerine juice
1/4 cup lime juice
1 tablespoon of honey
2 tablespoons white balsamic vinegar
2 tablespoons of olive oil
1 tablespoons chipotle in adobo sauce
1/4 cup queso fresco
1/4 pomegranate
kosher salt
freshly ground pepper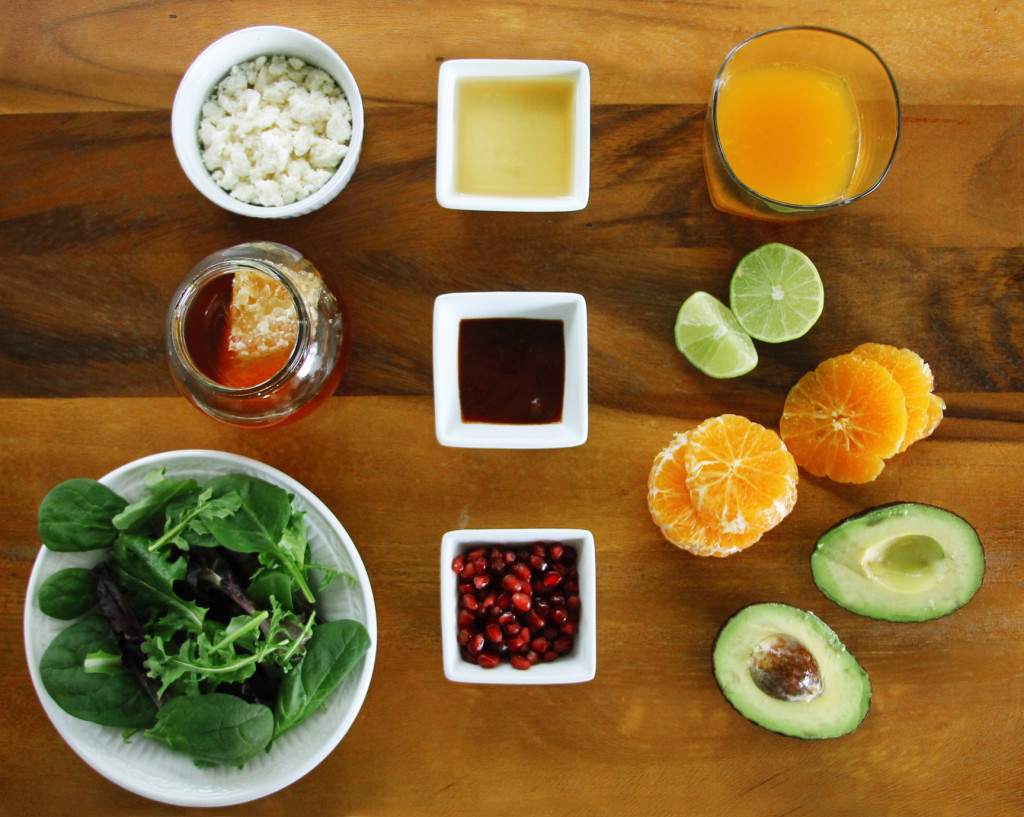 Instructions
Peel the tangerines, slice them and remove the seeds. Slice the avocados.
Simmer tangerine juice in a small saucepan until syrupy and reduced to about i/4 cup, let cool.
In a small bowl, slowly whisk the olive oil into vinegar until emulsified. Add the honey, chipotle, tangerine juice, lime juice and whisk to mix. Season with kosher salt and pepper.
Toss avocados, tangerines and salad mix in a large bowl.
Pour dressing over the salad and season with more kosher salt and freshly ground pepper.
Top with queso fresco and pomegranate.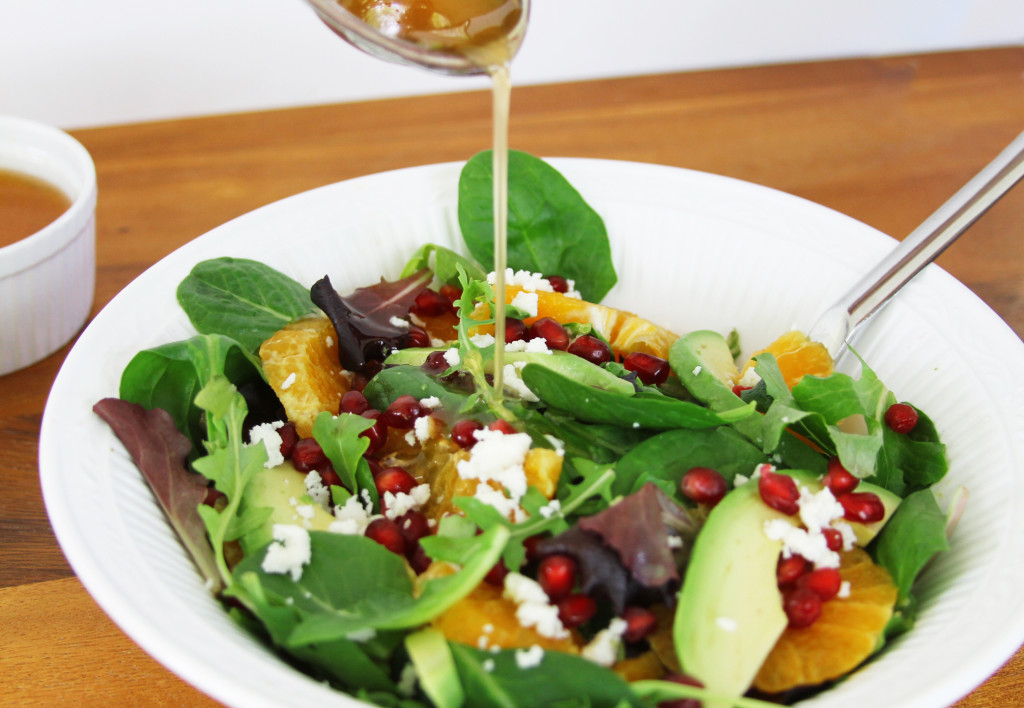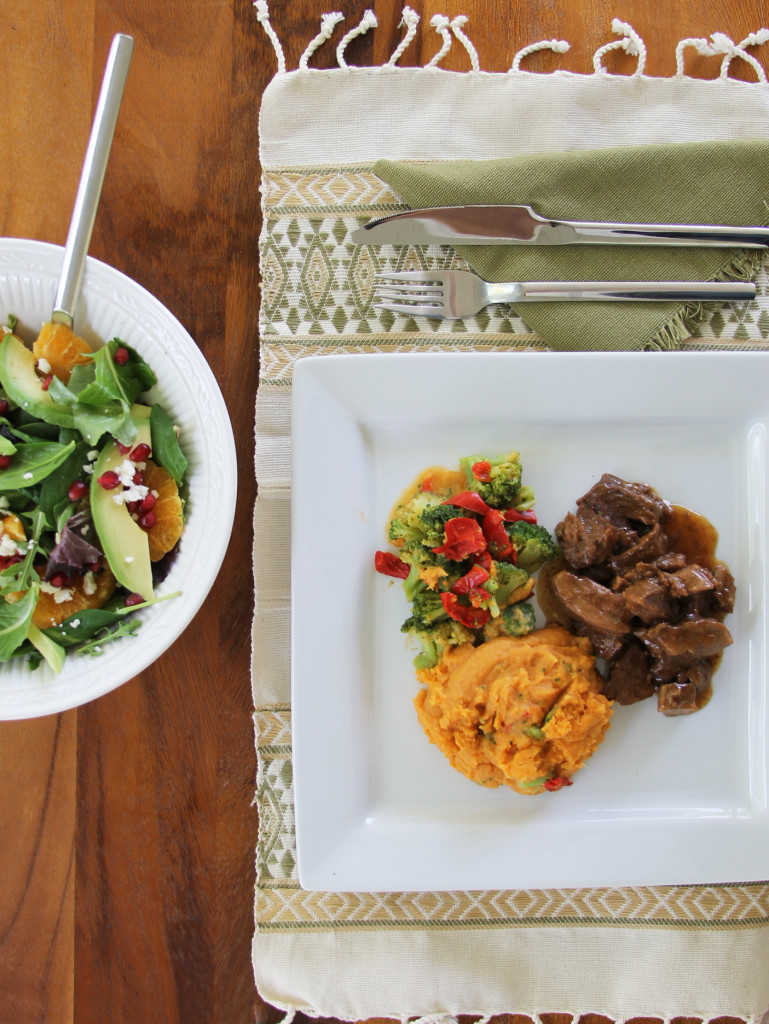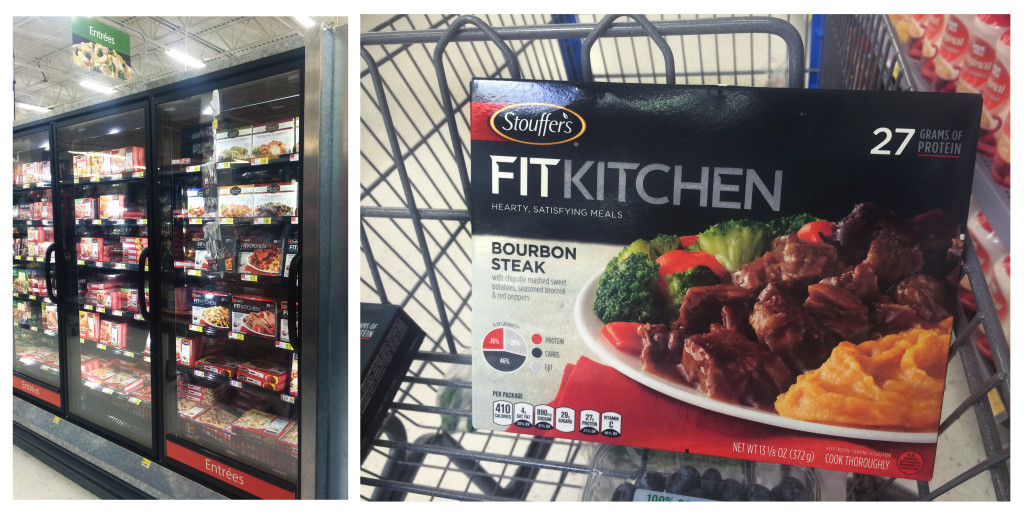 Grab one of STOUFFER'S® Fit Kitchen meals at Walmart and pair it with this or another of my salad recipes.  I think Avocado and Tangerine Salad with Spicy Vinaigrette goes great with the STOUFFER'S® Fit Kitchen Bourbon Steak, but the STOUFFER'S® Fit Kitchen™ options are all tasty and balanced, which is a perfect fit for my 2016 resolution plan!
For more ideas and inspiration you can follow the Flavorful Moments Pinterest Board