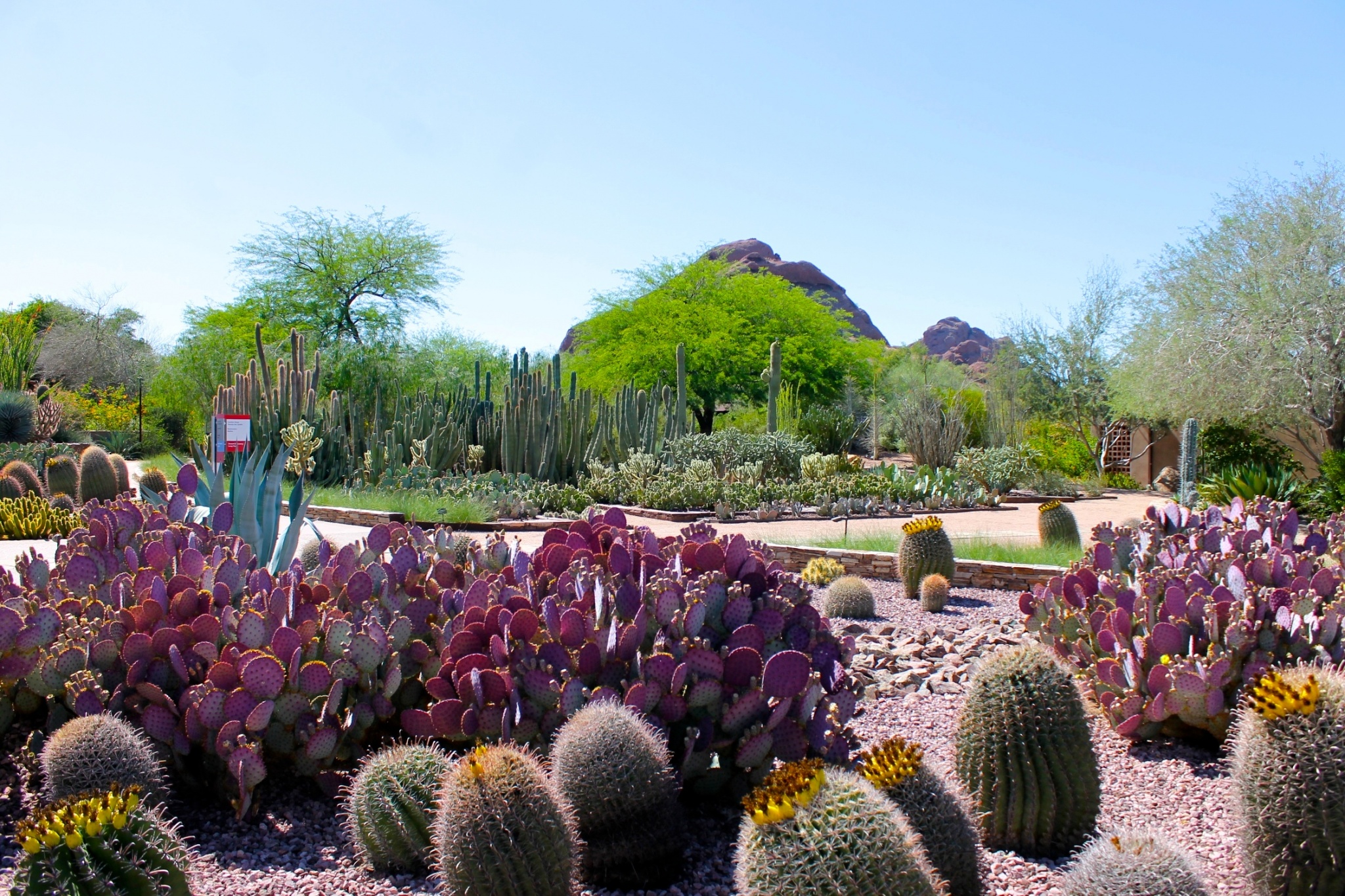 I recently traveled to Arizona for the first time. I have always been fascinated by the desert so as soon as I got off the plane I headed to the Desert Botanical Garden which is located just 15 minutes away from Phoenix's Sky Harbor airport.  I was lucky to be visiting during spring and as soon as I arrived I was taken aback by the beauty of the desert flora and the diversity of it's fauna.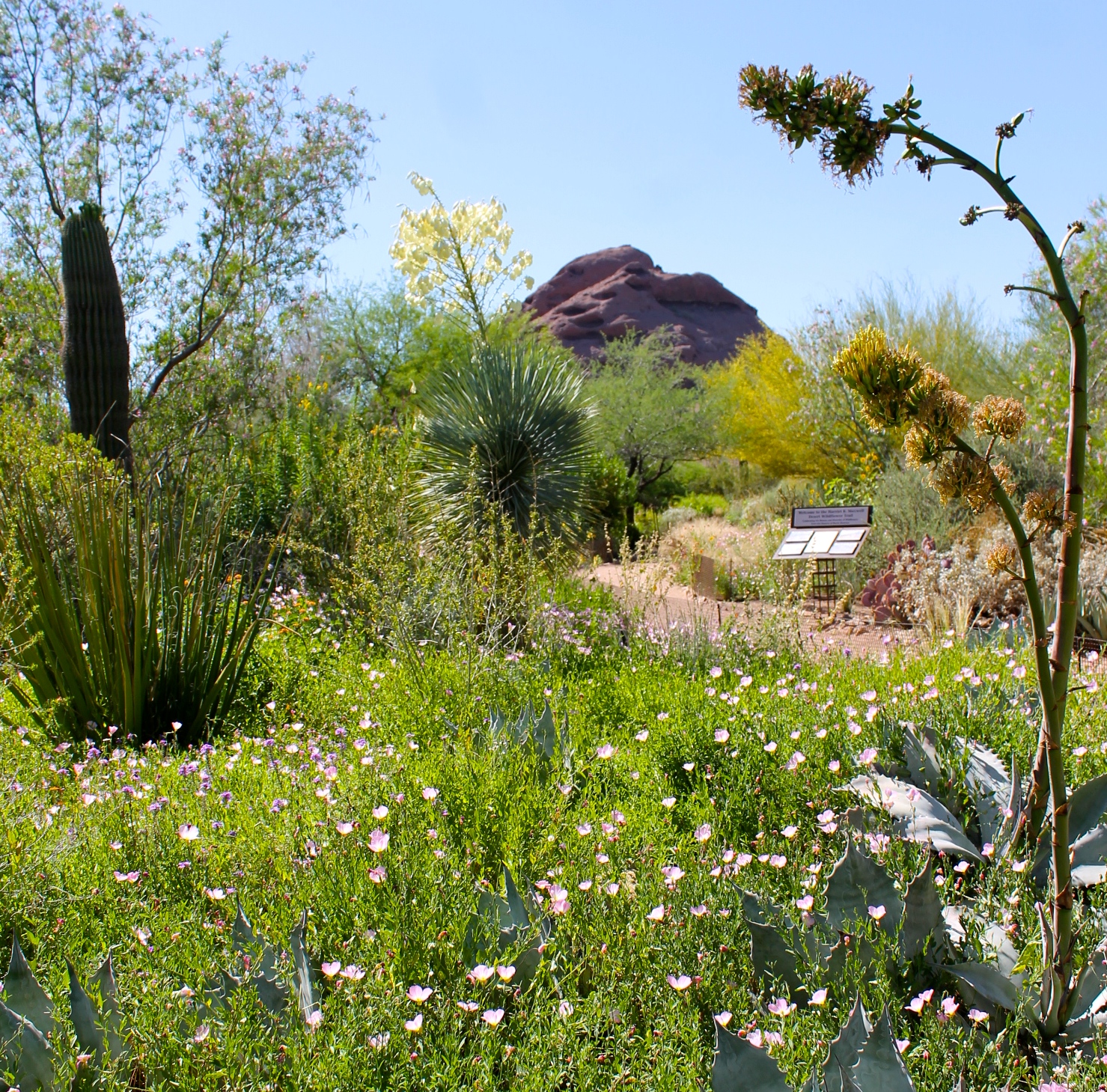 Occupying 140 acres the Desert Botanical Garden houses over 21,000 plants, one third of them local species and many of them rare, threatened or endangered. Open in 1939 to conserve and showcase the desert ecology it showcases plants from every arid and desert climate on Earth.
Five looping trails take you through a variety of desert ecosystems, arranged by theme.  On the Harriet K. Maxwell Desert Wildflower Trail, you'll find colorful wildflowers throughout much of the year but during spring the contrast between the cacti and the blankets of colorful wildflowers, from Blue bells to Mexican gold poppies, is just beautiful. Along the Plants and People of the Sonoran Desert Trail you will learn about how natives have adapted to the desert environment and how humans use plants for everything from shelter and food to medicine and tools.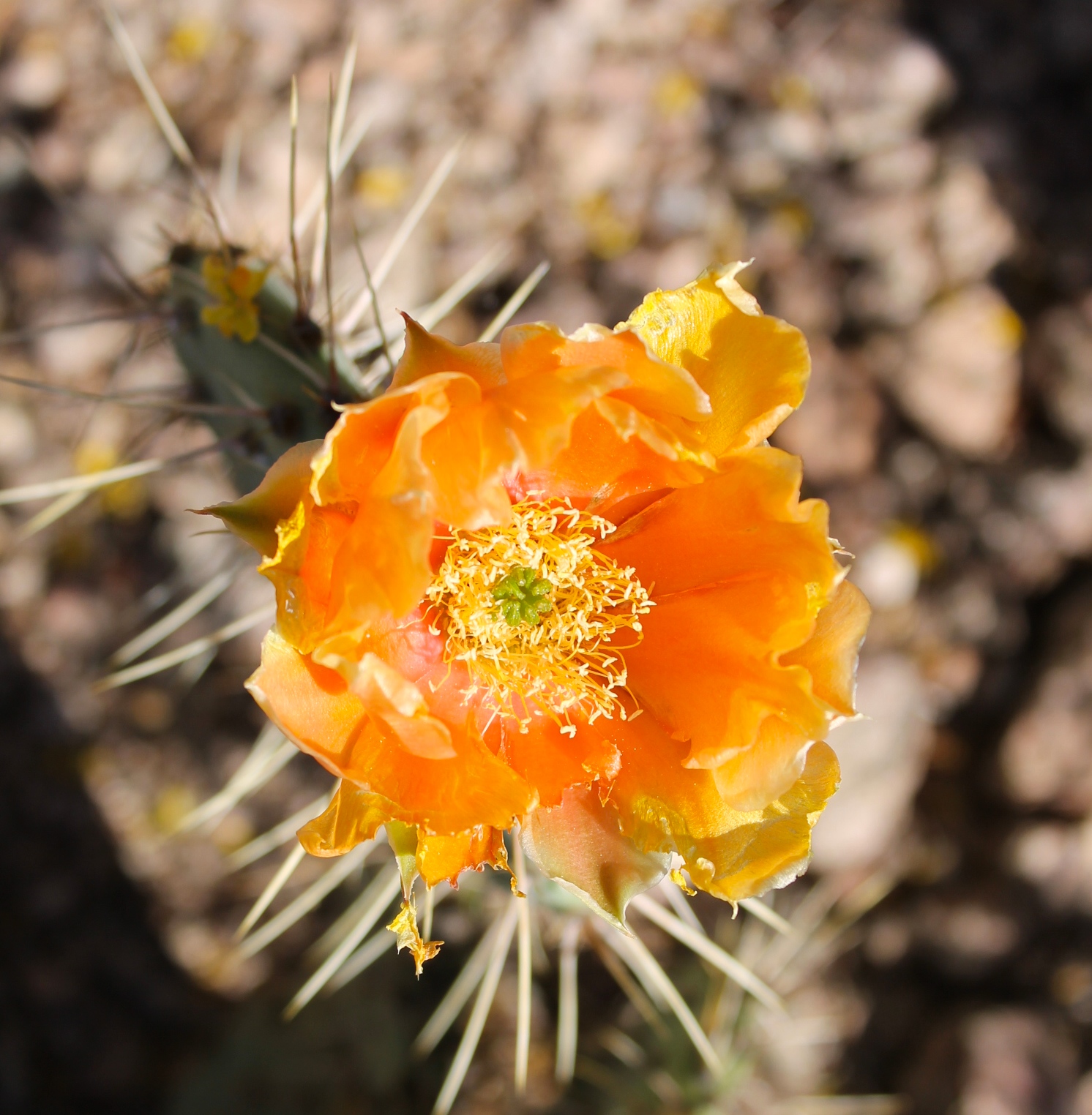 The Deserts of the World trail focuses on desert plants from across the world, including an Australian collection, a Baja California collection and a South American collection and different ecosystems including: a mesquite bosque, semidesert grassland, and upland chaparral.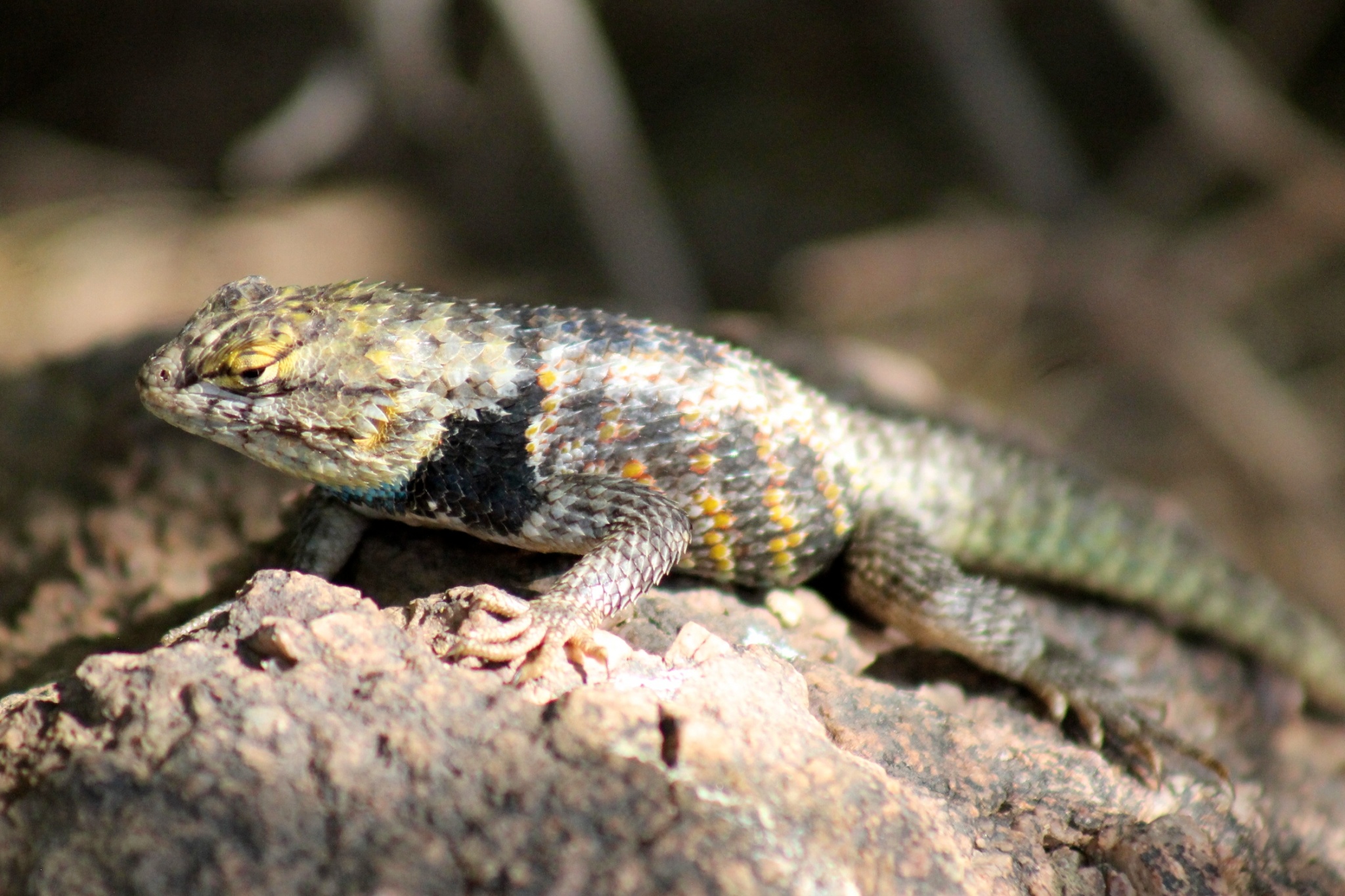 As I walked along the trails I had to stop every few seconds to snap pictures of the dazzling, bright colored cactus flowers or the beautiful birds.  I was really surprised to see how alive the desert is not only in plant life but in animal life as well: around every corner a squirrel, a lizard or a cotton tail rabbit scurried or crossed the paths in front of us.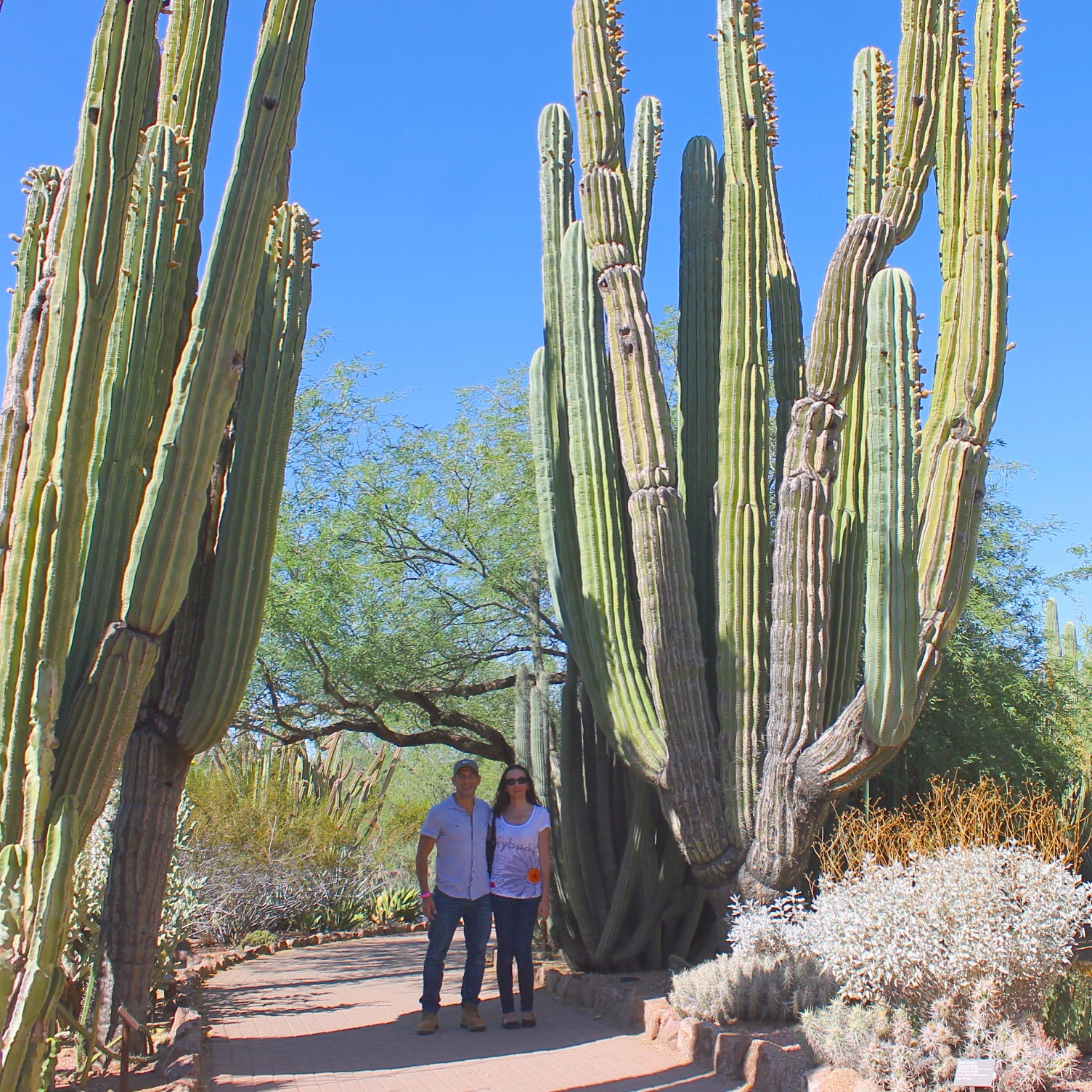 The Sonora Desert Nature Trail features local plants and along it you can get a larger picture of the surrounding desert and mountains.   Giant saguaro cacti, more than a hundred years old, frame the paths providing shade. The saguaro is one of the larges cacti and is found only in the Sonora desert. It's huge arms and trunk sometimes hold tons of water and they are a home for countless desert critters.  The saguaro flower is also the state flower of Arizona.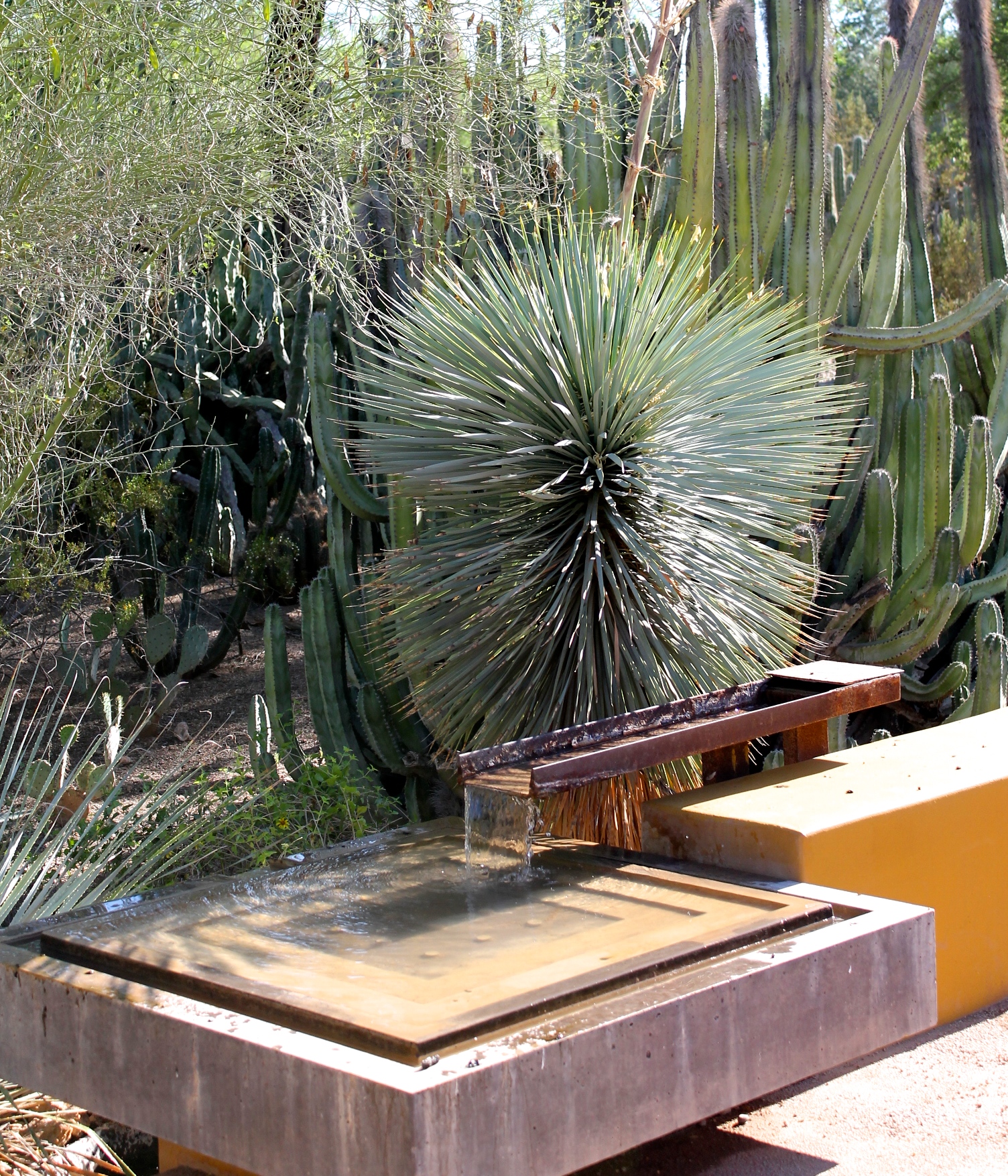 Much more than a collection of plants the Garden's design includes architectural elements and fountains which keep the experience interesting for everyone.  There is also a gallery that houses seasonal exhibits when we visited there was a fantastic exhibit of wood art which we thoroughly enjoyed and it also provided us with a much-needed break from the heat.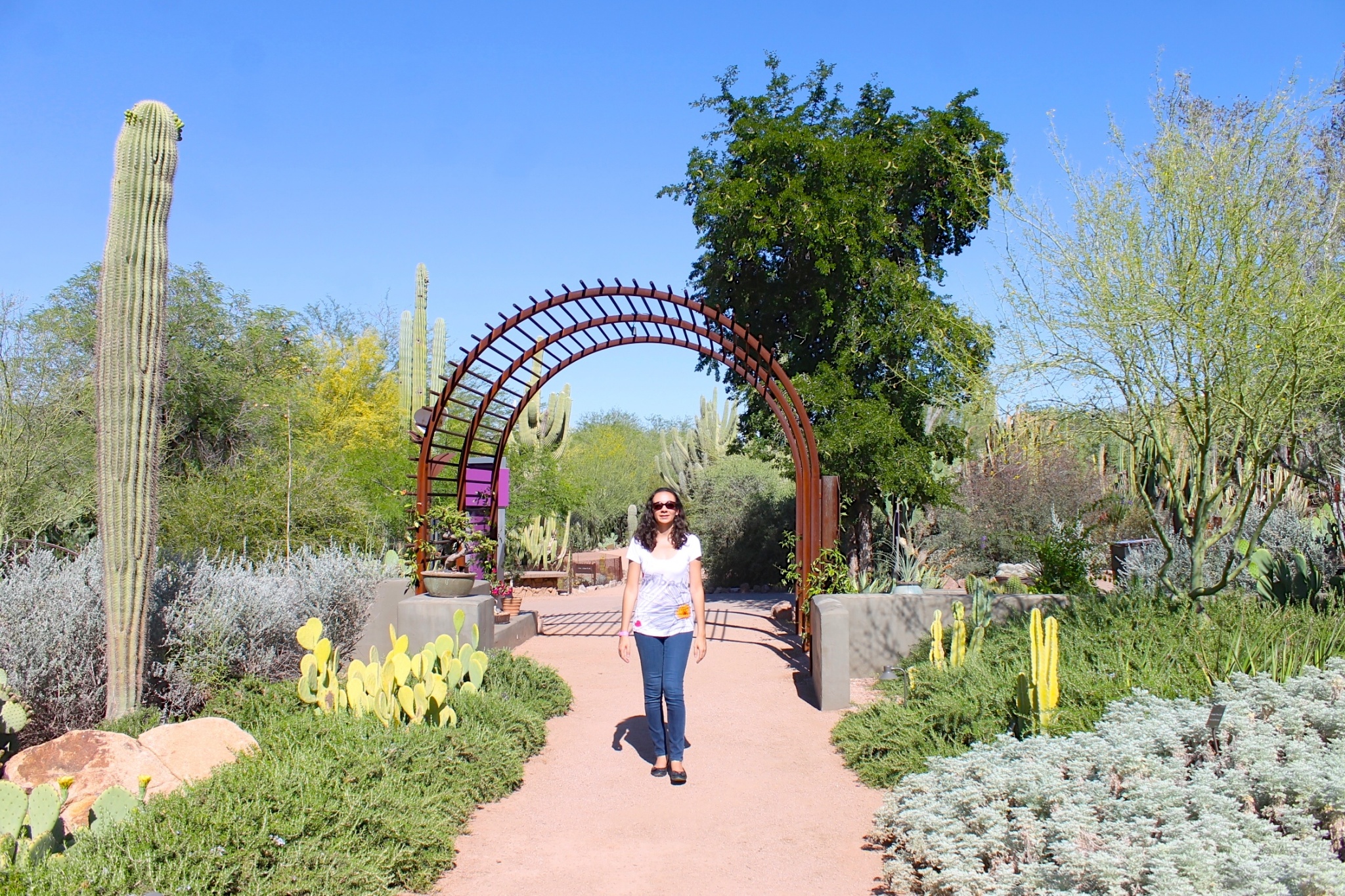 There is also a succulent and cactus gallery where these plants from all over the are beautifully arranged meticulously designed gardens.  In the spring you can walk among hundreds of butterflies at the Maxine & Jonathan Marshall Butterfly Pavilion, for which there is additional fee.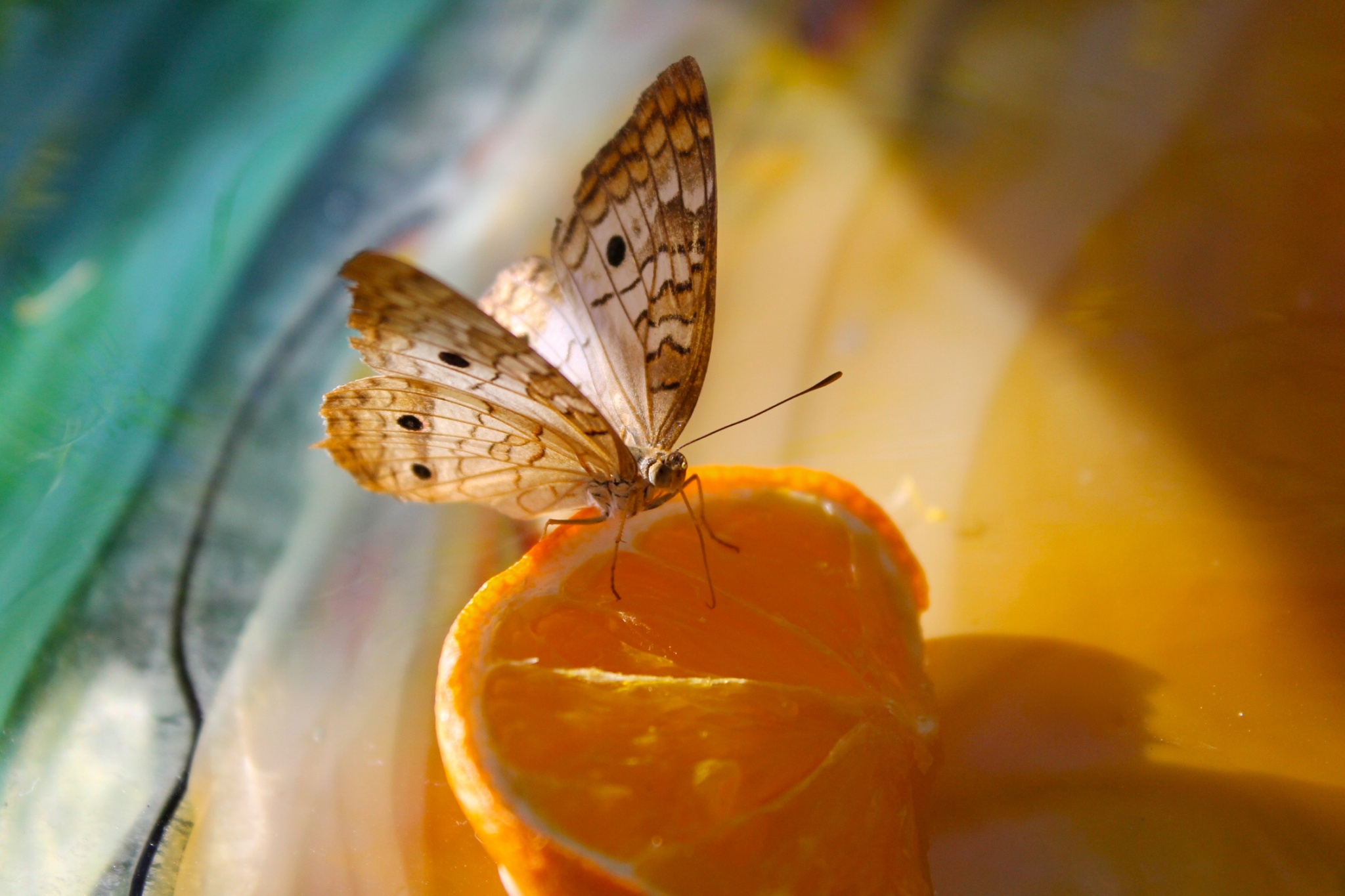 The Desert Botanical Gardens is a vibrant oasis bursting at the seams with unusual wildlife and vegetation: a place of extreme contrasts  and there is nothing more beautiful than witnessing the explosion of life and color that comes along with springtime in the desert and no better place to watch this breathtaking miracle than at the Desert Botanical Garden.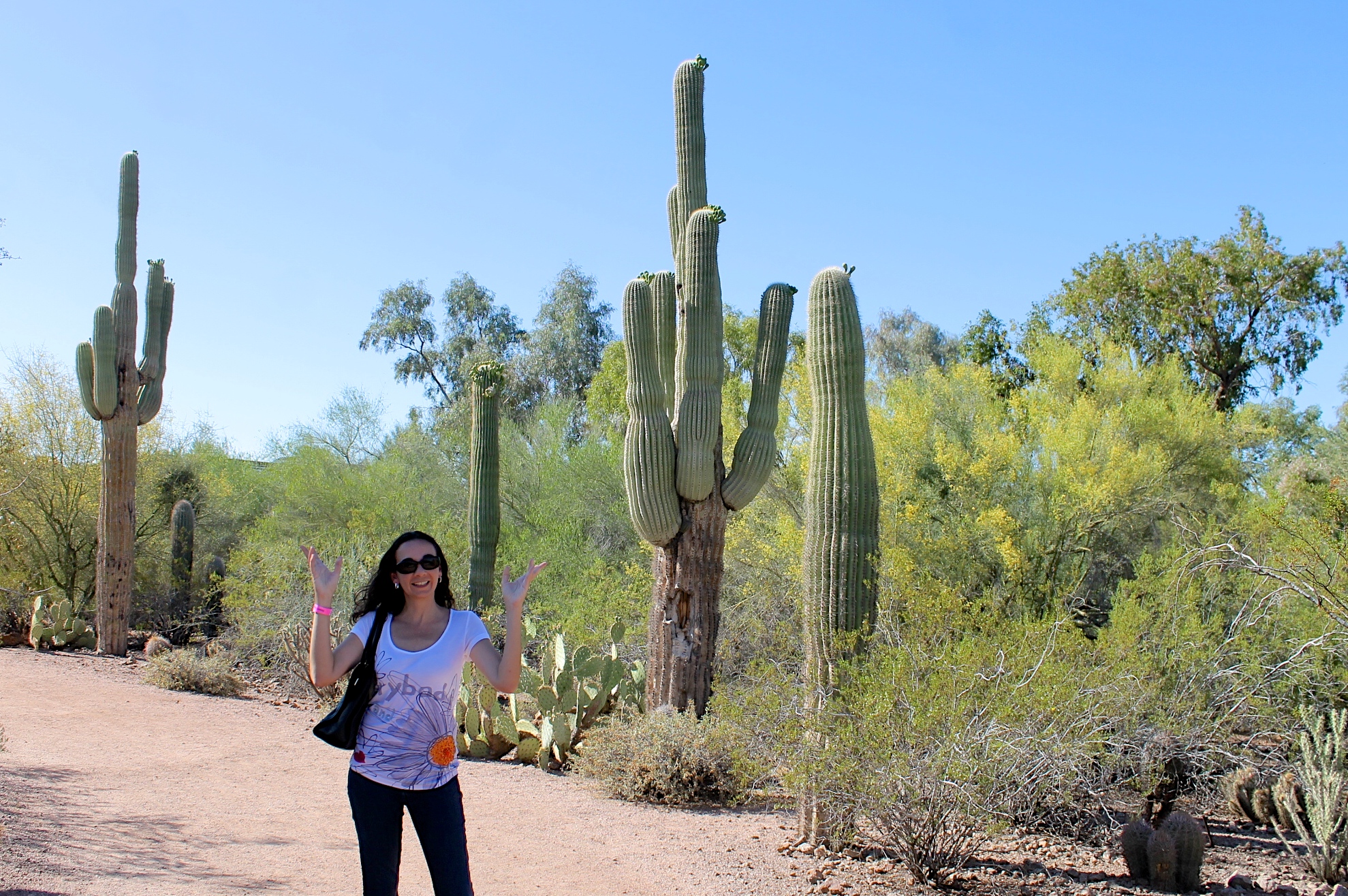 To get the most out of the experience you can choose from a variety of scheduled docent led tours which are included in your admission, or for a small additional fee you can also get an audio self guided tour. Additionally the Desert Botanical Garden offers classes, workshops, and for kids, for adults, and even for professional landscapers, gardeners, and photographers.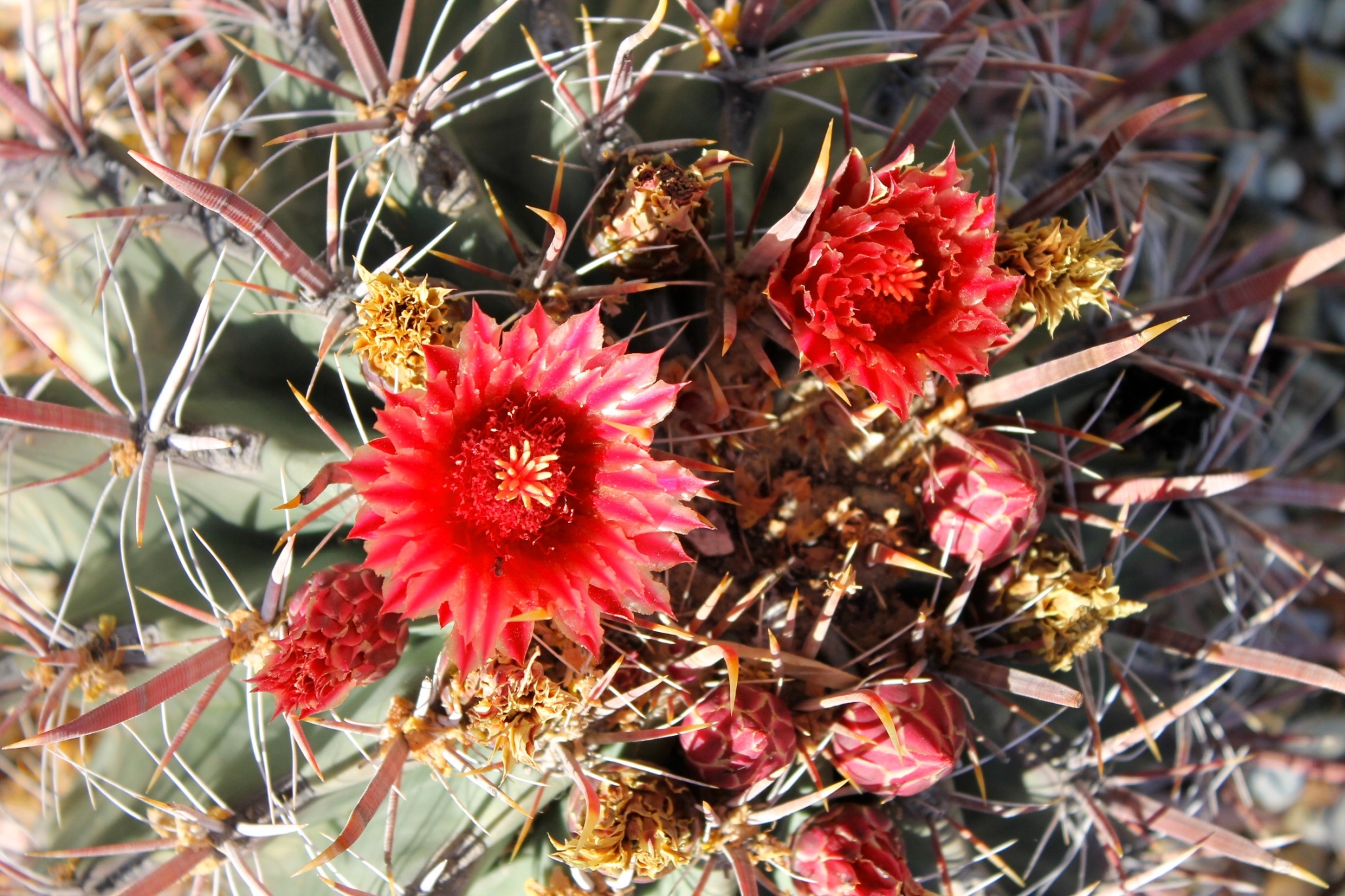 To learn more you can visit the Desert Botanical Garden's website, like the Desert Botanical Garden on Facebook and follow @dbgtweet  on twitter to stay informed about their latest exhibits and events.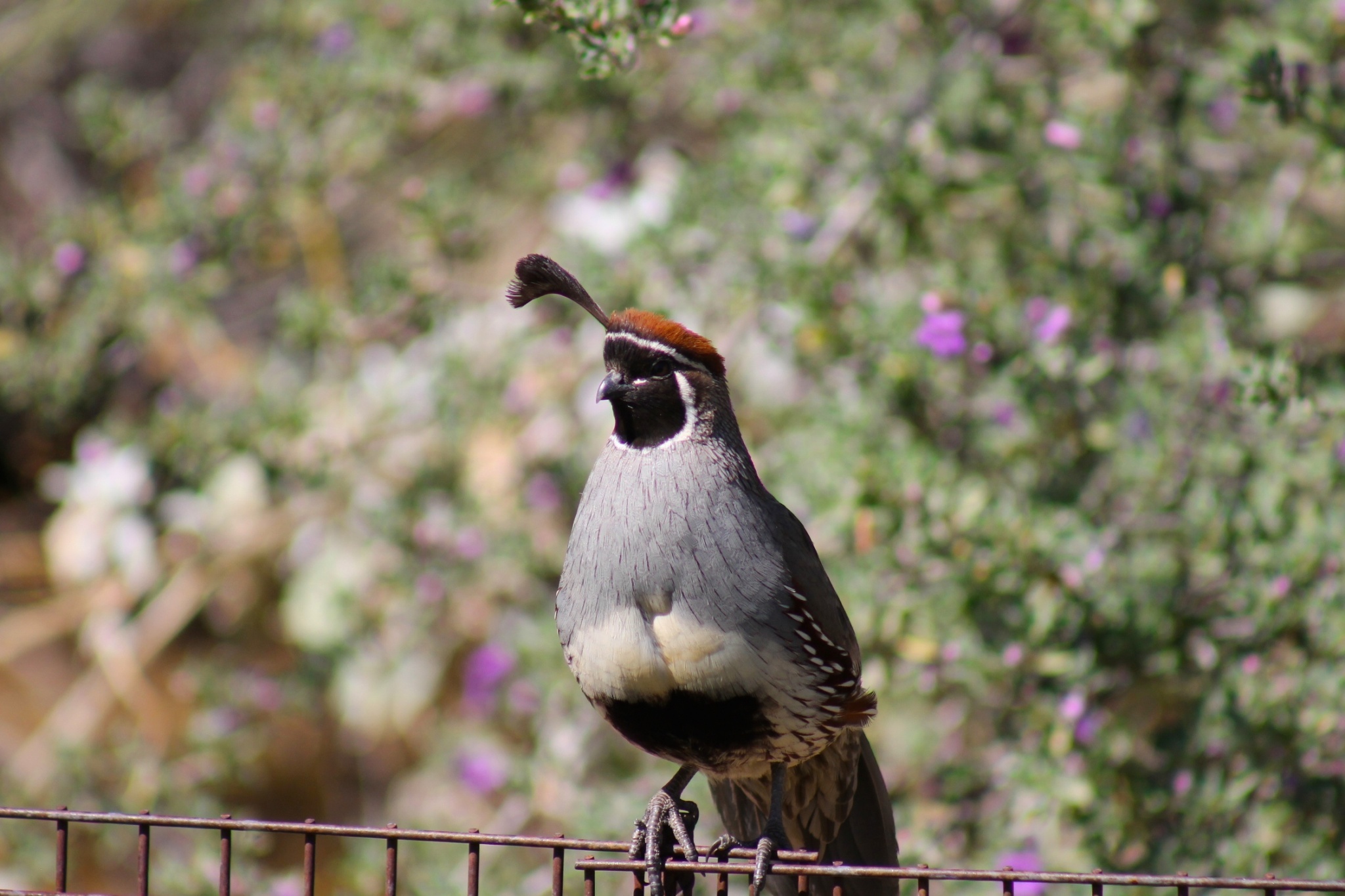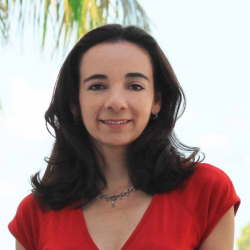 Latest posts by Paula Bendfeldt-Diaz
(see all)