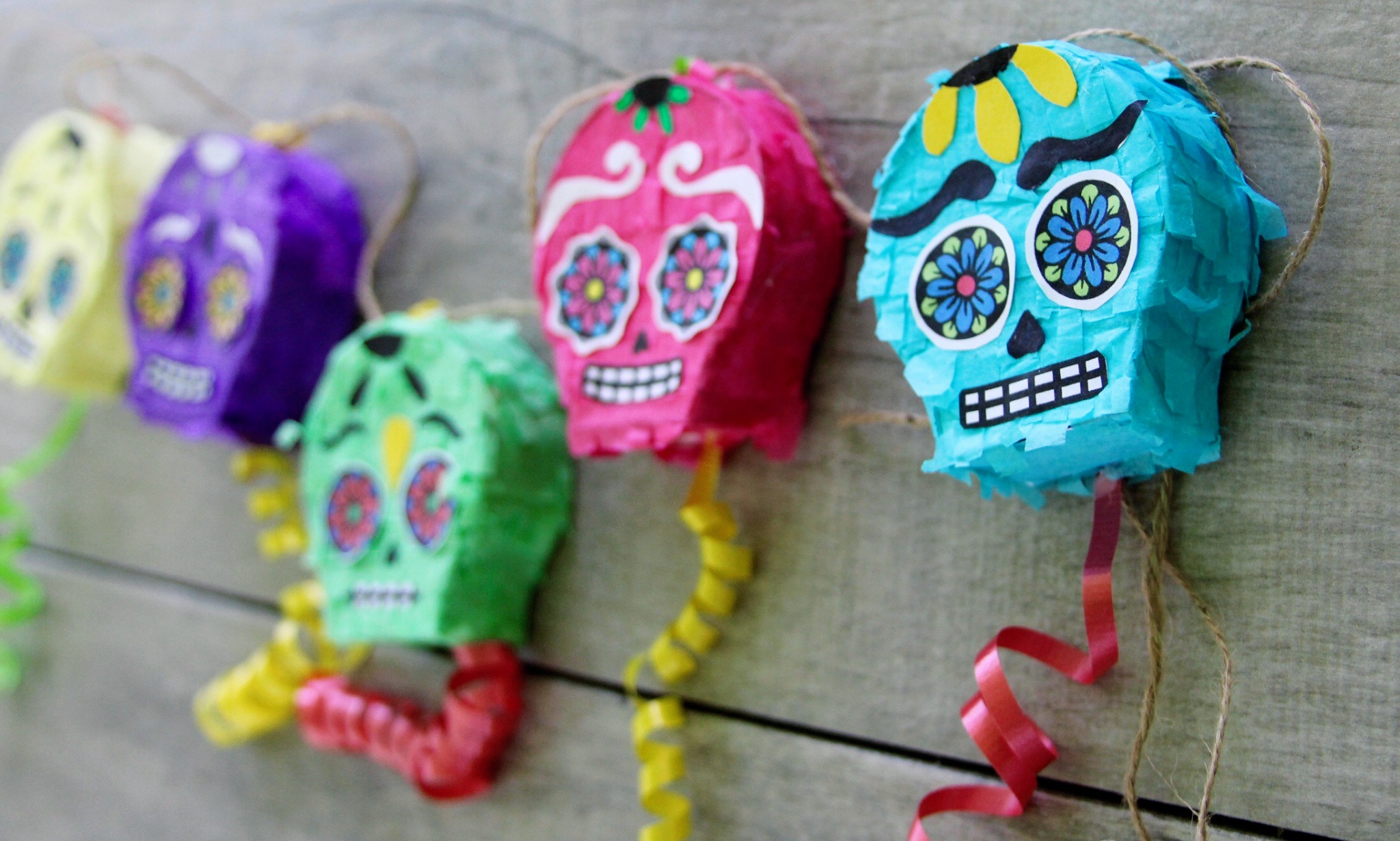 If you are looking for festive Day of Dead decorations this sugar skull piñata garland is easy to make and so much fun. It's bright colors will brighten any party and the fact that these mini pull piñatas can be filled with candy or small toys also makes this a great activity for kids and adults. We will be using these sugar skull piñata garland for our Day of the Dead themed Halloween party but these would be fun to use for any fiesta and on their own they make wonderful treat boxes and they are cute enough to use as Day of the Dead themed wedding favors.

The best part is that these are easy to make and we provide free printable to create the boxes and also to decorate them.
Materials For Skull Mini Piñatas
To make the mini pull piñatas you will need the following materiasl
How To Make Mini Sugar Skull Piñatas
To make these just follow the easy steps:
Print the sugar skull mini piñata printable on cardstock by downloading it here.
Cut the skull piñata's front and back and glue both pieces together using white glue.
Cut 1 inch strips of tissue paper and fringe them. If you have fringe scissors this will be much easier but if you don't you just have to have some patience.
Begin wrapping fringe at the bottom of the skull and work your way up. Use tape or glue to secure the fringe.
When you are done covering the skull use some tissue paper to cover the bottom part.
Cut the eyes and other elements from your printable and have fun decorating each of the sugar skulls.
Secure a piece of ribbon at the top of the sugar skull so that you can tie these to the twine in order to create your garland.
Fill with candy, confetti, fortunes, toys, etc.
Glue or tape a piece of ribbon to the inside of the lid at the bottom of the piñata skull.
Place a rolled up piece up take in the inside of the lid and tape the lid closed. Try to give one of the piñatas a pull just to test it and make sure that it's easy for the lid at the bottom to open and let the candy out.
Tie the sugar skull piñatas to the twine.
Hang your sugar skull mini piñata garlands and have a wonderful Day of the Dead party!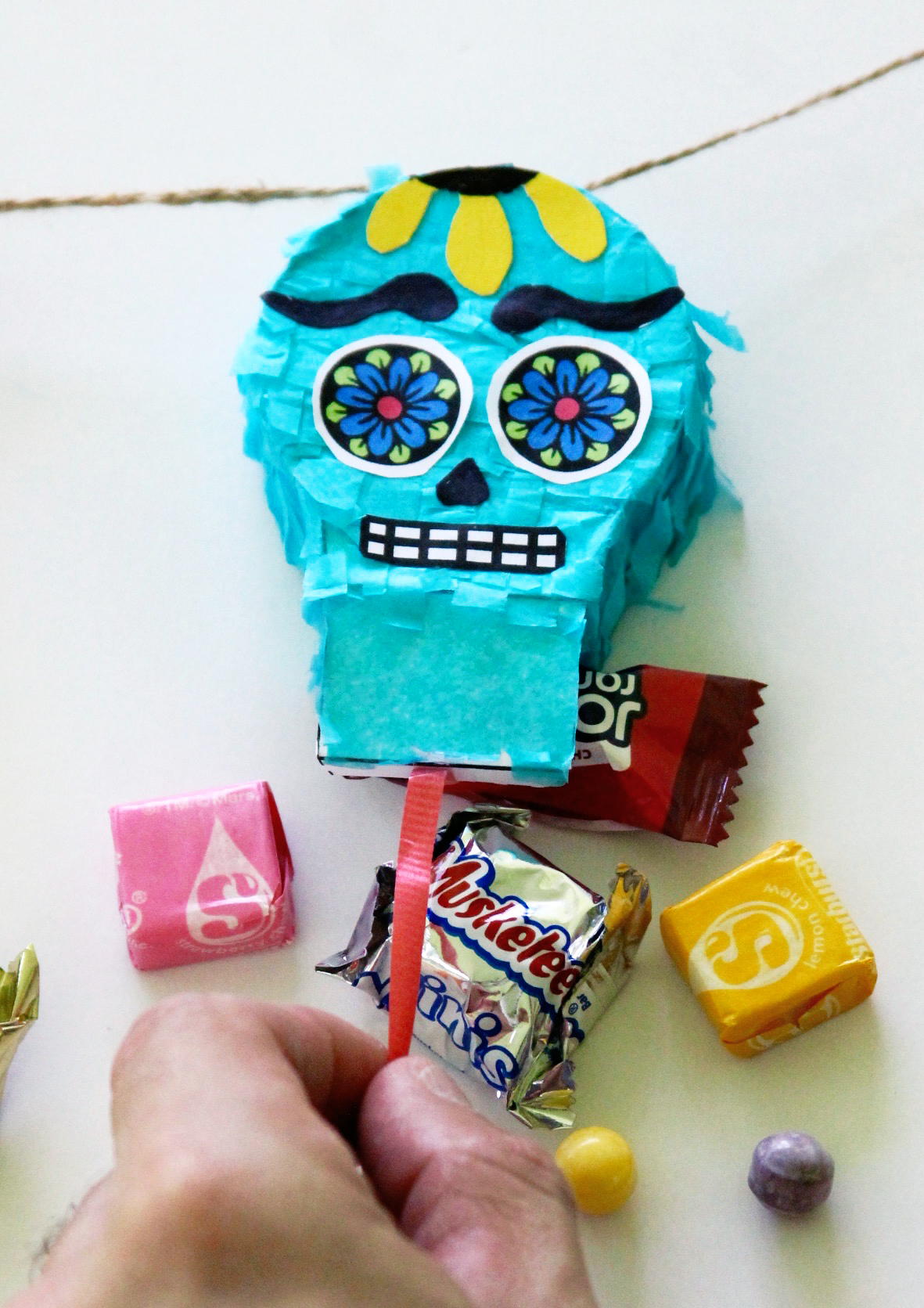 These mini sugar skull piñatas are so cute and I am sure they will be a success at any Day of the Dead party! They look great in a garland and you can do a few of these to for a Day of the Dead party to die for. These mini piñatas could also be used as treat boxes to give to the kids at a party or as cake toppers.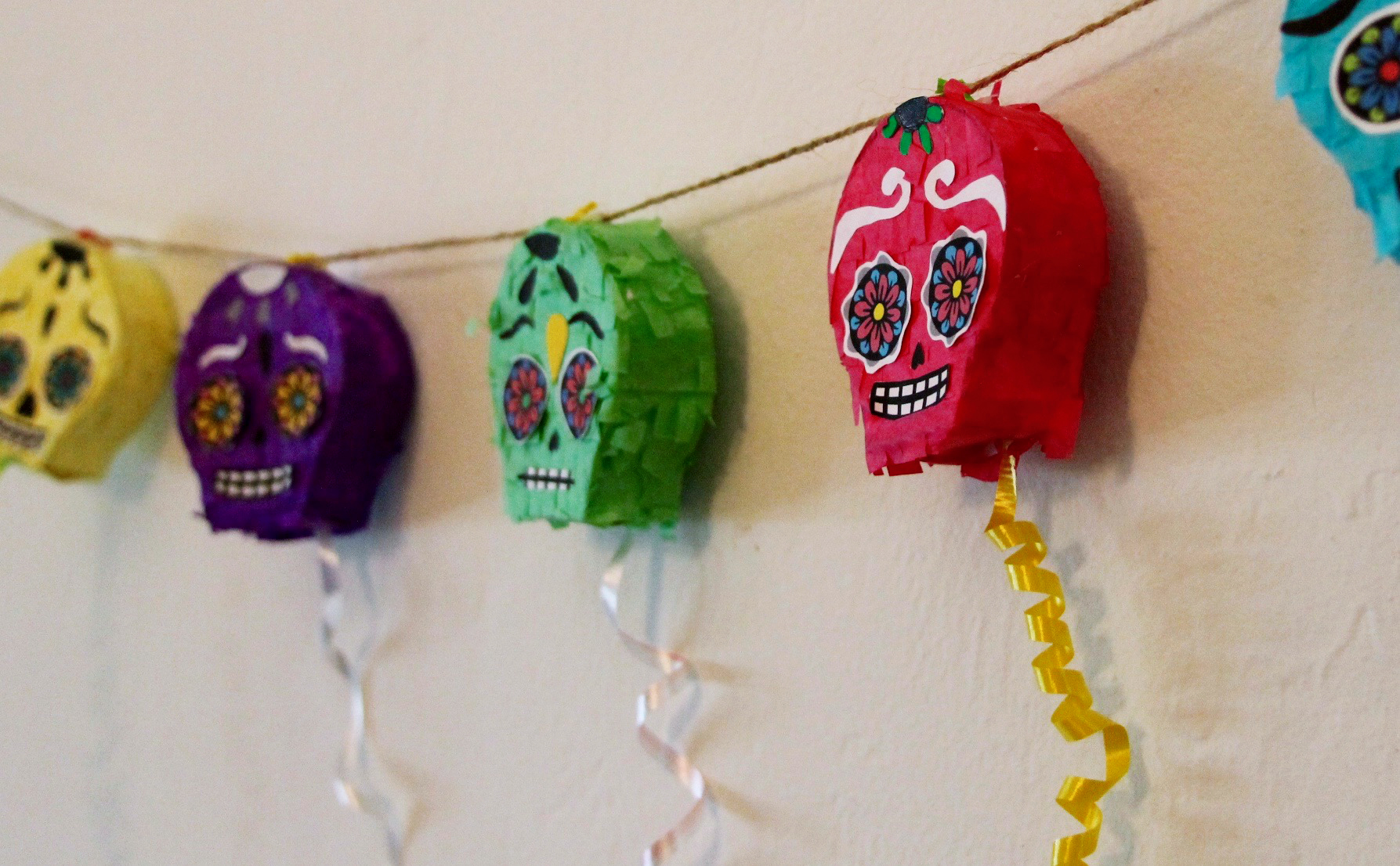 Latest posts by Cesar Diaz
(see all)