This easy and colorful Day of the Dead inspired noisemaker is a fun craft for kids.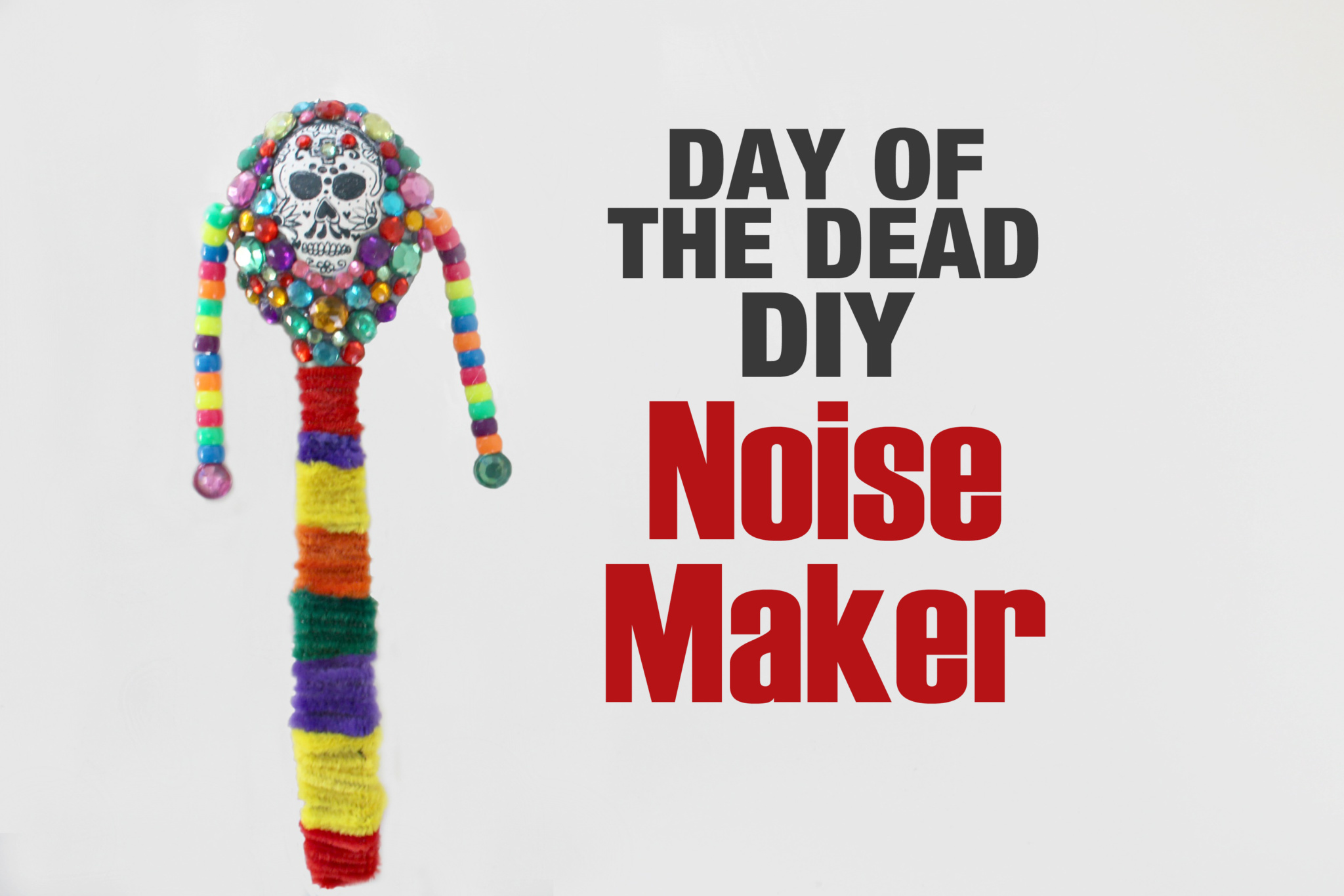 There's not a child that doesn't love to make noise. This DIY sugar skull noisemaker is a great pipe cleaner craft to make with kids.  Filled with color and sparkle it's sure to be a hit at any Day of the Dead party or celebration. This  Day of the Dead craft for kids is a great way to introduce kids to the meaning behind el Dia de Los Muertos and to celebrate the memory of loved ones by creating a DIY project that incorporates Day of the Dead simbolism.
Supplies:
Instructions:
Step 1. Use the white paint to make a skull shape on the back of the spoon. It will take 2 – 3 coats. Let the paint dry in between coats.
Step 2. Use the fine tip marker to draw a sugar skull design over the white paint.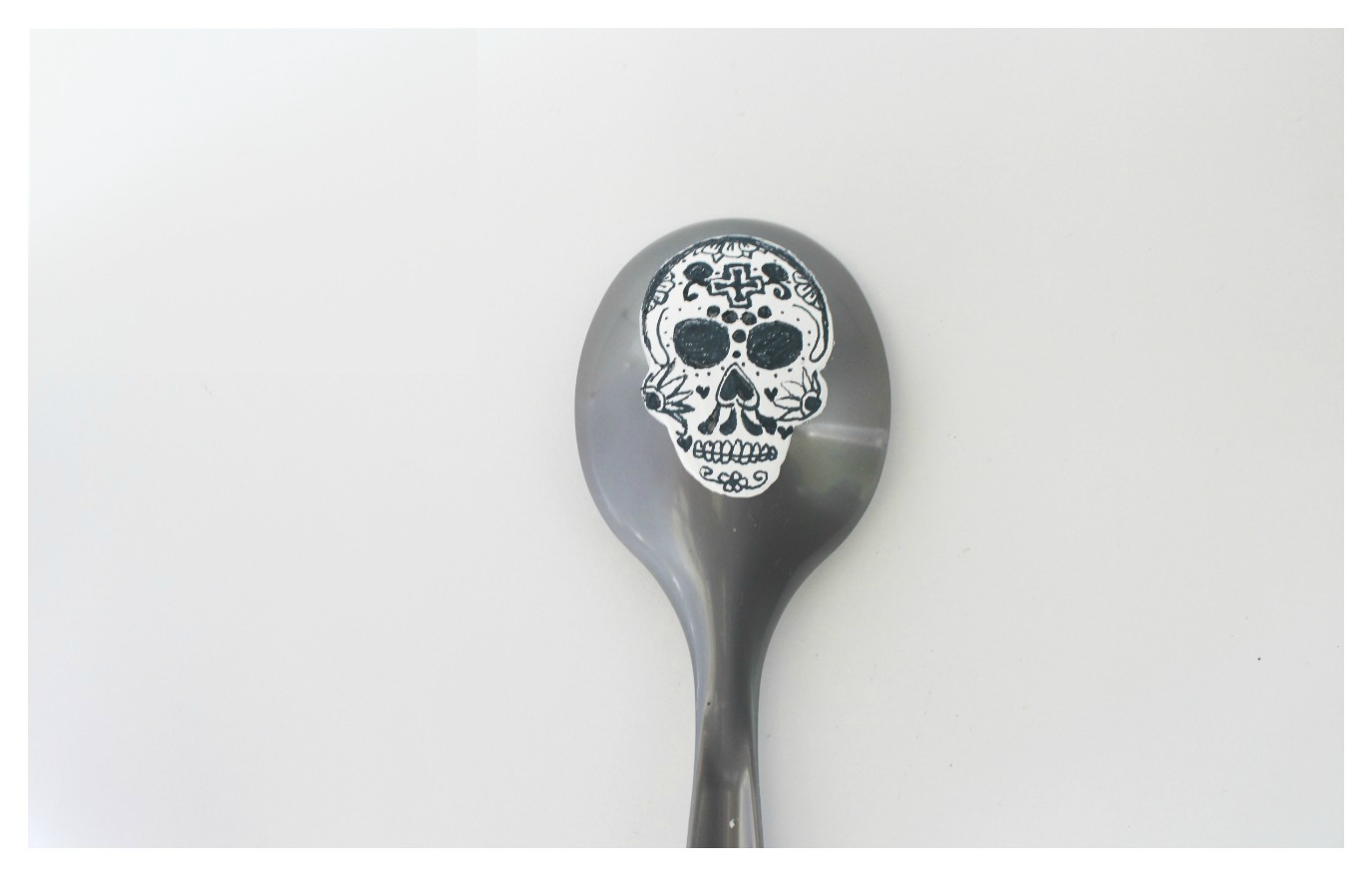 Step 3. Cut two,  8" pieces of ribbon. String about 12 – 15 beads on each one.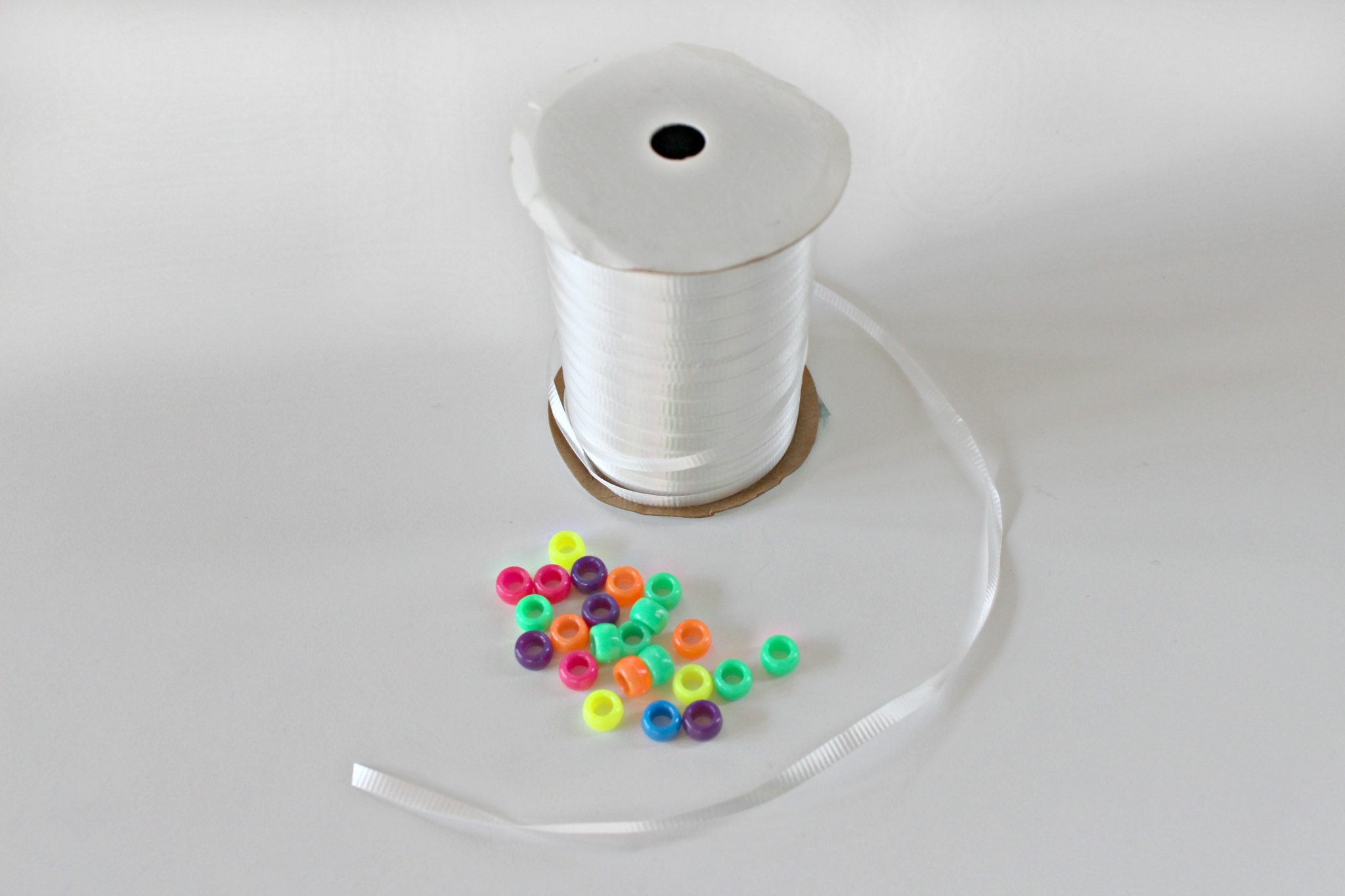 Step 4. Choose 4 large rhinestones and glue them back-to-back on the ends of the ribbon to hold the beads in place.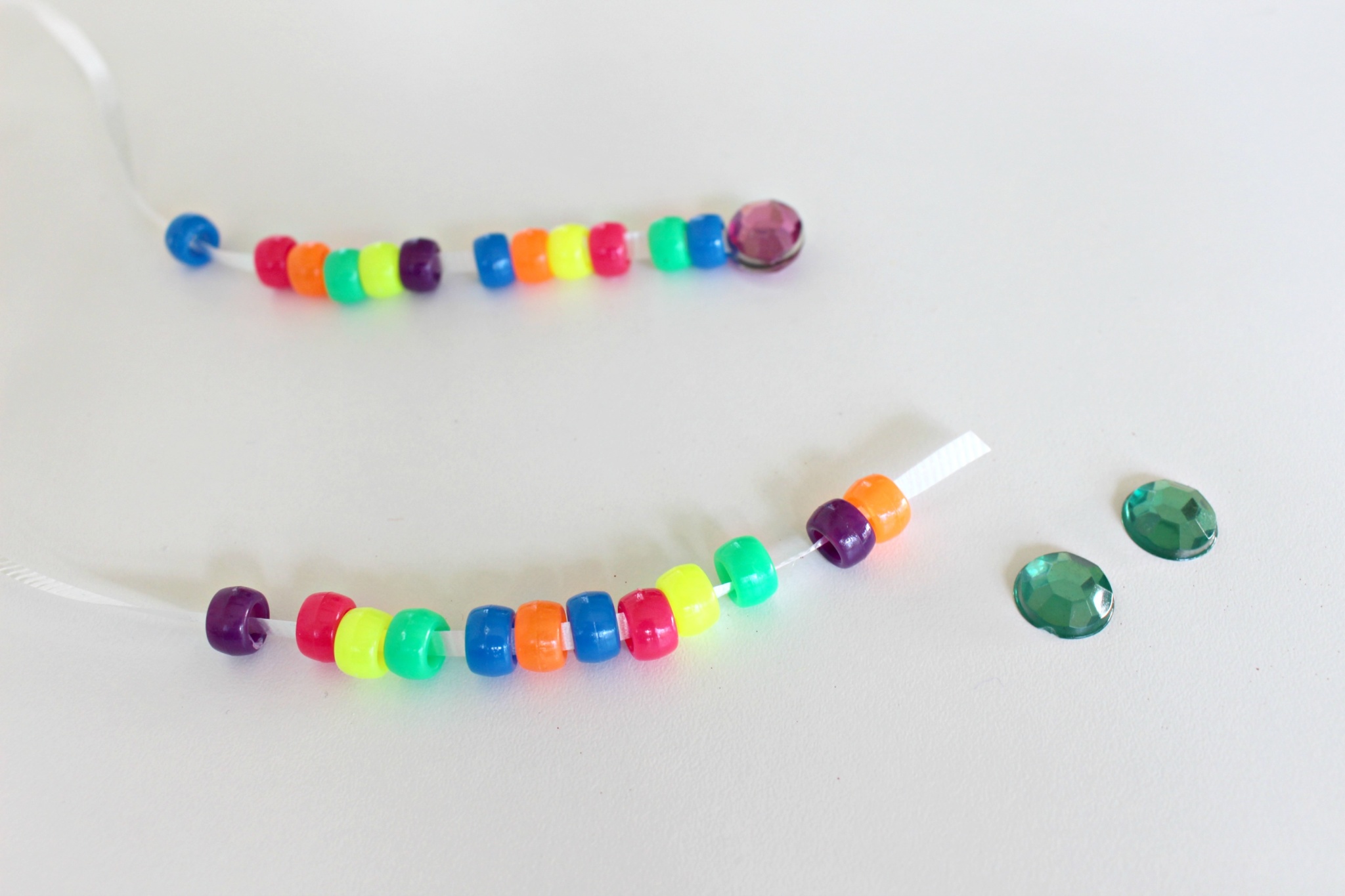 Step 5. Glue about 1" of the ribbon onto the spoon at the sides of the sugar skull and trim the rest of the ribbon.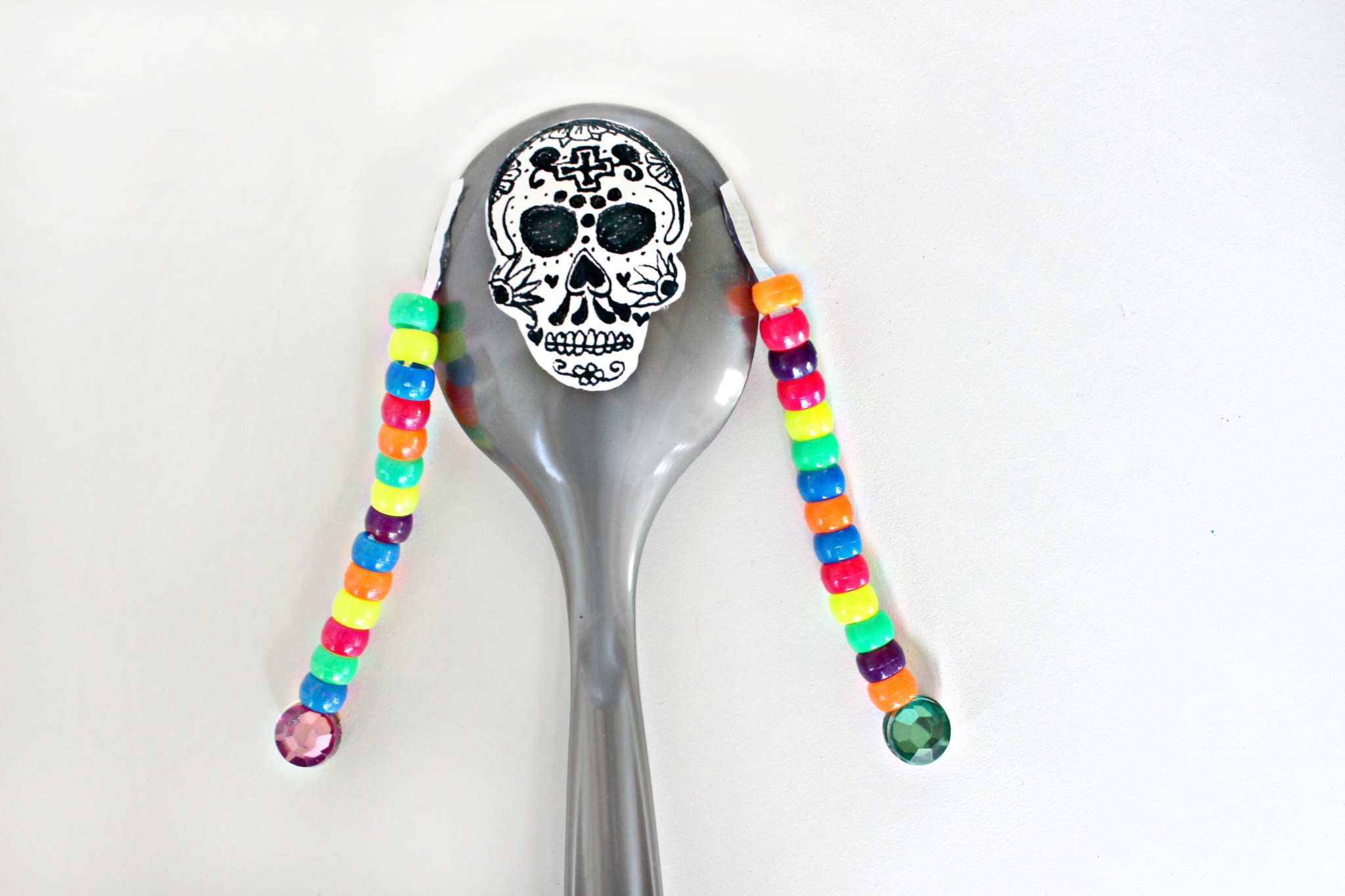 Step 6. Using your E600 glue, embellish the entire back of the spoon with rhinestones.
Step 7. Wrap the colored pipe cleaners down the handle of the spoon. Secure the ends of the pipe cleaners with the hot glue. You can also attach the different colors together with a bit of hot glue so that they stay in place.
Step 8. This noisemaker is mainly used for an adornment to shake at a dia de los Muertos celebration, but you can shake the spoon side to side to make some noise.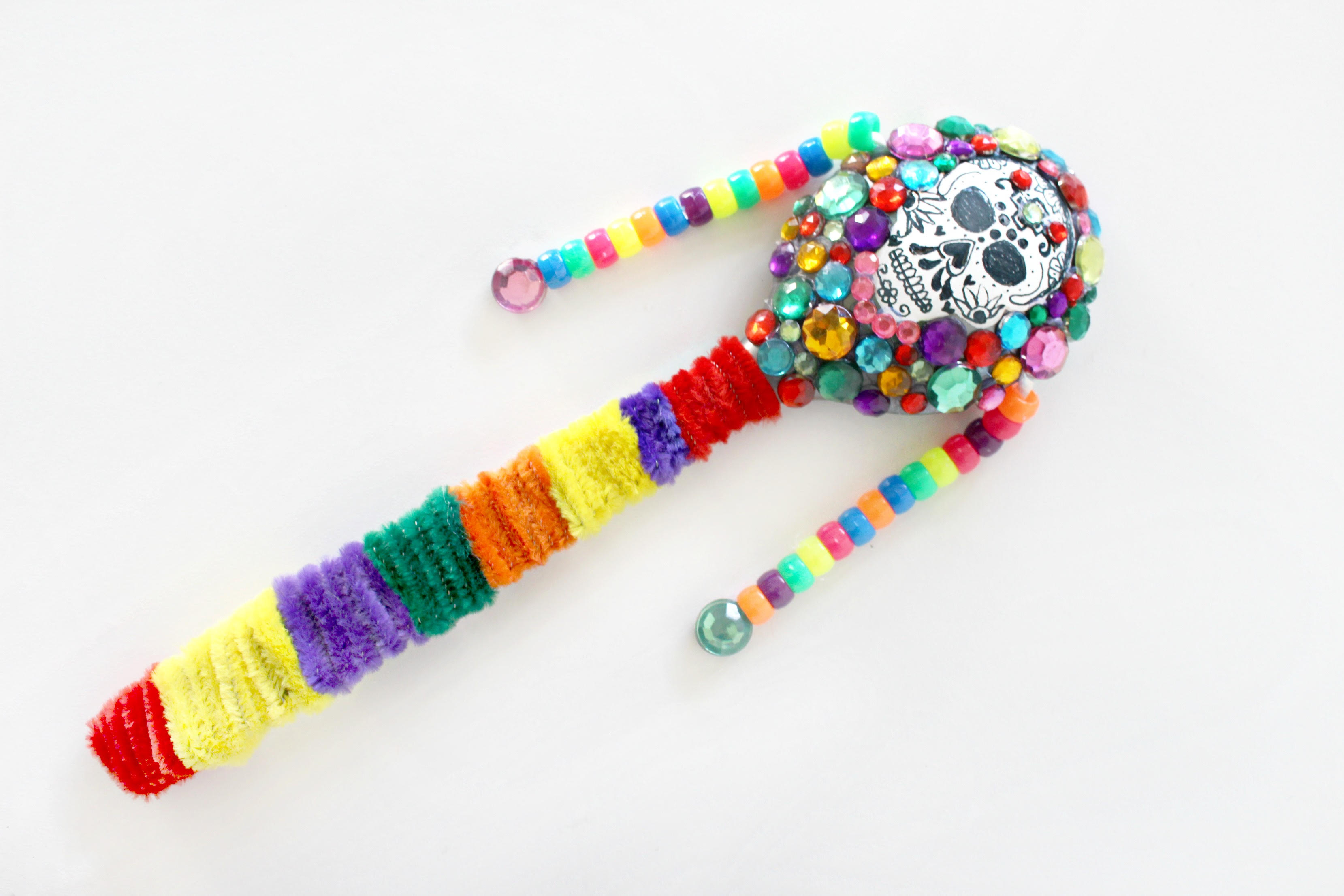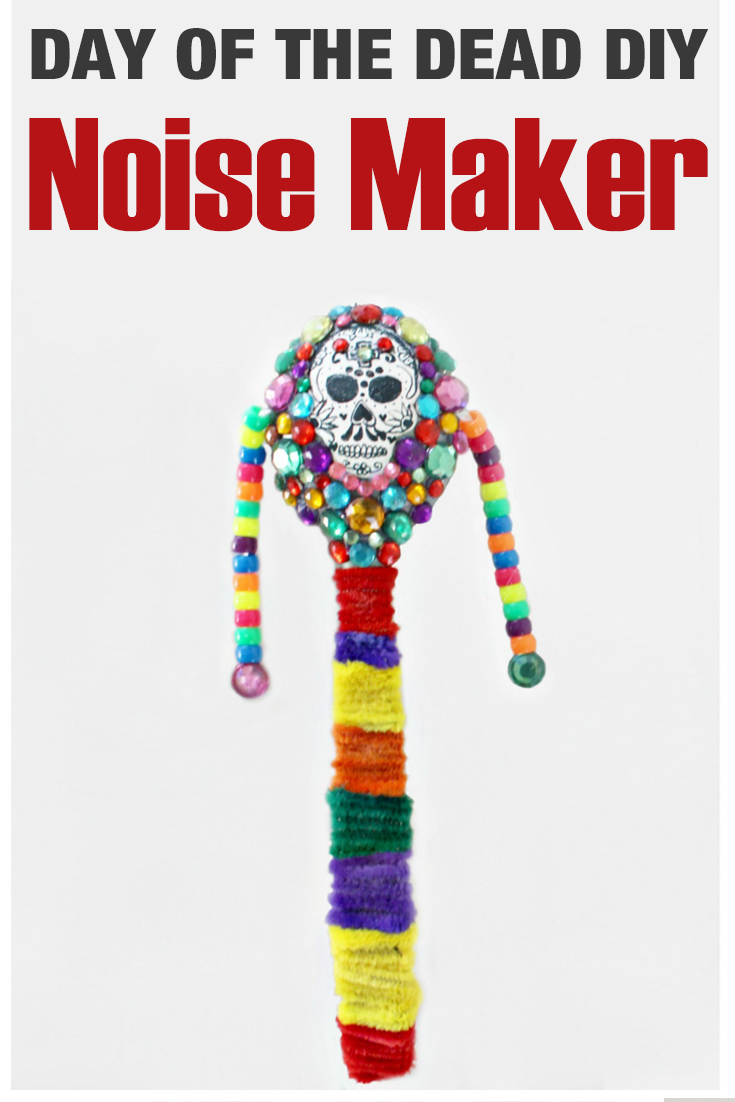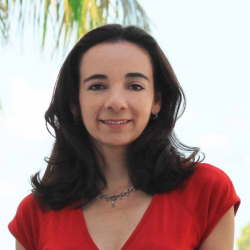 Latest posts by Paula Bendfeldt-Diaz
(see all)