This shop has been compensated by Collective Bias, Inc. and its advertiser. All opinions are mine alone. #AmorBeneful #CollectiveBias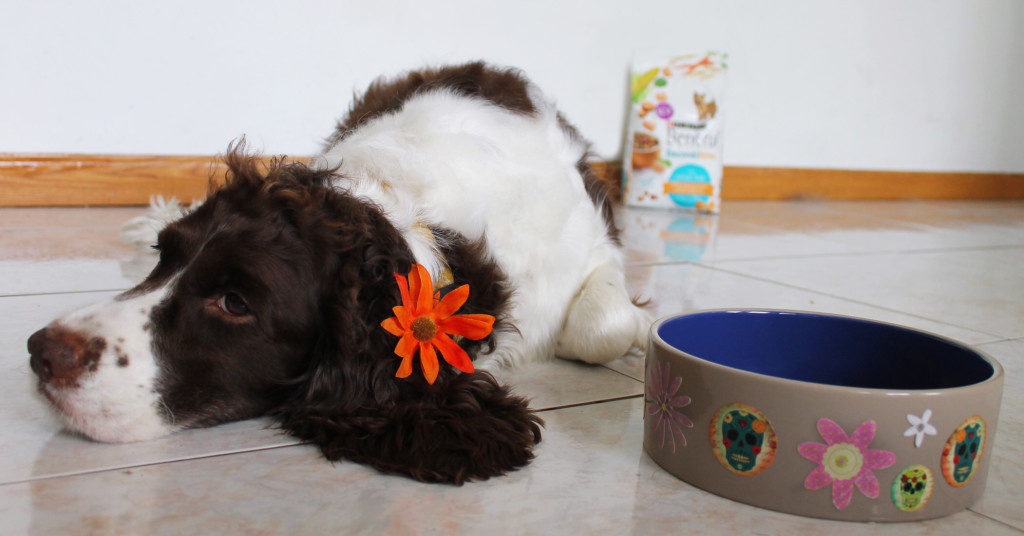 At home the popular saying that "dog's are man's best friend" really comes to life.  My daughter Ariane and Sally, our six year old Springer Spaniel, are inseparable.  When Ariane get's up the first thing she does is feed Sally and let her out. Sally makes sure Ariane never forgets to feed her by putting up a circus worthy show as soon as Ariane get's up: she jumps up and down in front of her plate and barks to call her attention.  It's funny because Sally will not start doing this until Ariane is up because she know she feeds. In the afternoon when Ariane comes back from school they also have their little routine: Ariane does her homework and after that she reads two books to Sally one in Spanish and one in English. When it starts getting close to 5pm Sally will again put up her little show and start jumping up and down until Ariane gives her her dinner.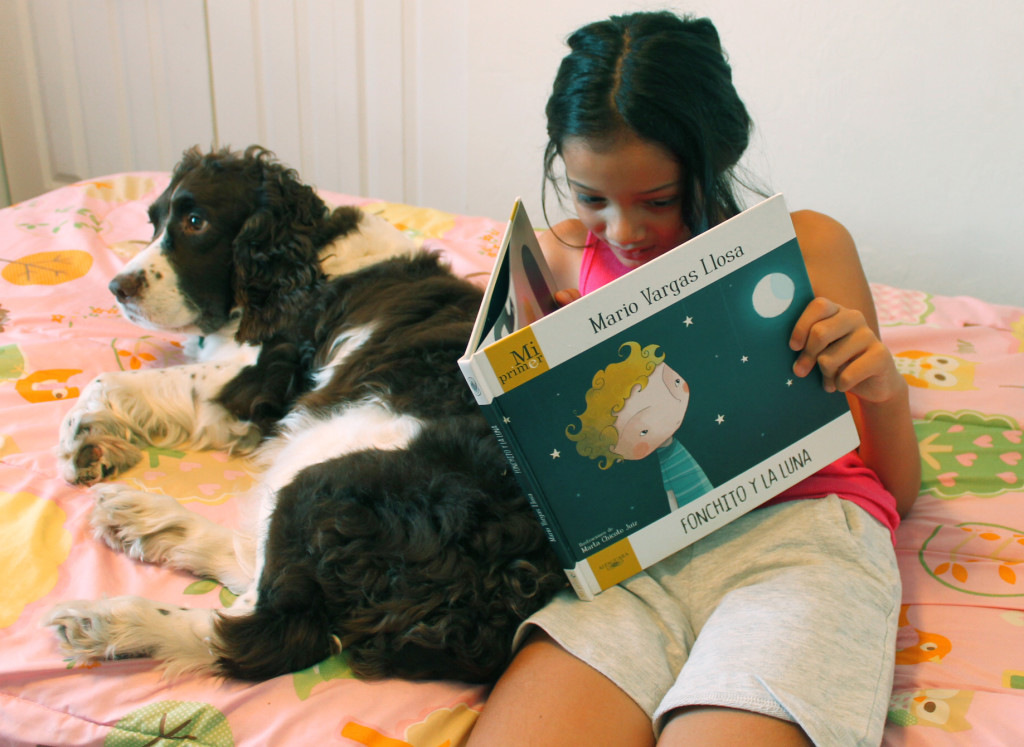 Ariane's and Sally's wonderful relationship is very special because Ariane has a very hard time making friends, she never has anyone over or goes to someone's house for a playdate because having autism makes it difficult for her to create those relationships and communicate with other kids her age.  But that is ok because Sally and Ariane are truly the definition of BFFs: they spend time together, support each other, take care of each other and have fun spending time together.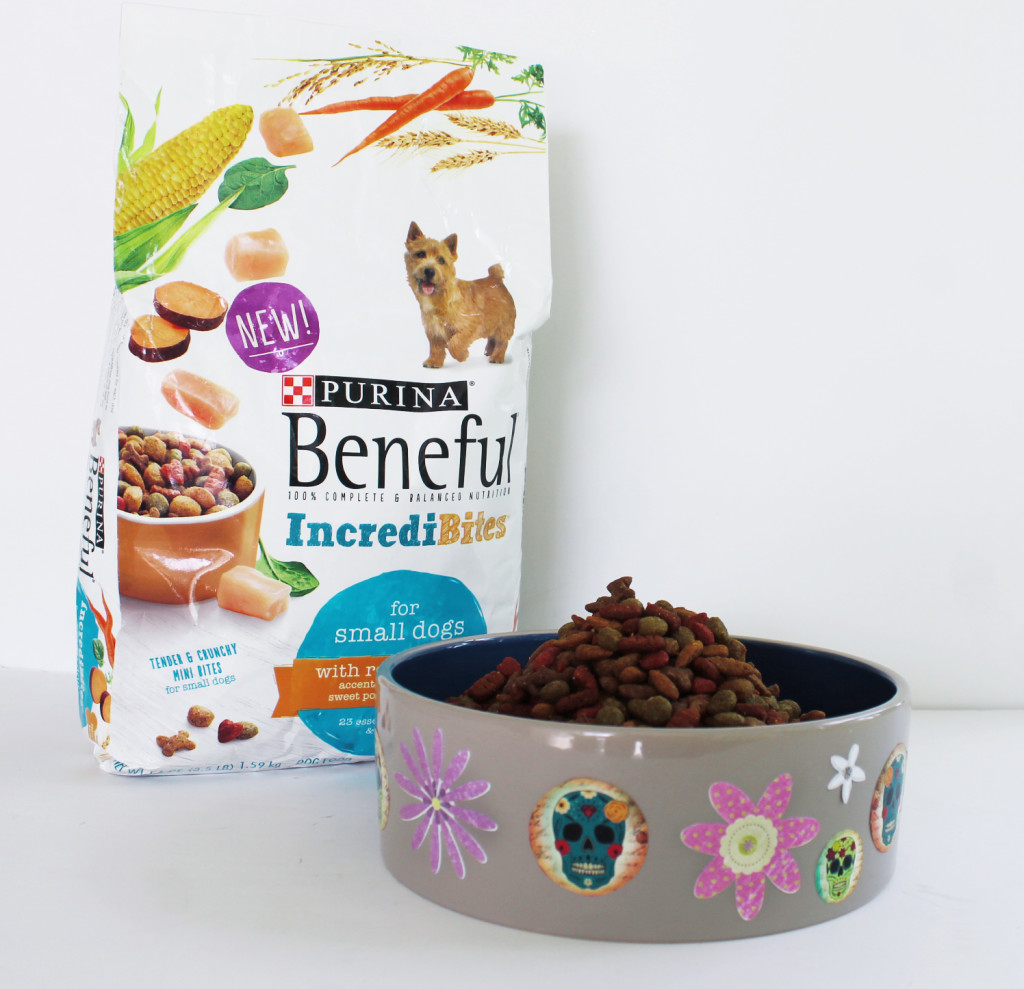 Sally truly has changed our lives and she is such an important part of our family so we always make sure that she is healthy and happy. On a recent trip to Target I got some Beneful Chicken Incredibites for her along with a new bowl.  I thought I would give the new bowl some character and wanted it to reflect our family's culture.  Sally, just like everyone in our family is bilingual and bicultural.  She loves dancing with us to salsa and bachata music and she understands commands in both languages so it I thought it would be fun to create a dog bowl that reflects our family's Latino culture (and Sally's). I decided to decorate her bowl with sugar skulls, which are
DIY Sugar Skull Dog Bowl
Materials
Ceramic dog bowl
Paper sugar skulls and flowers (I bought the sugar skulls on Etsy for a couple of dollars and printed on our home printed)
Waterproof Mode Podge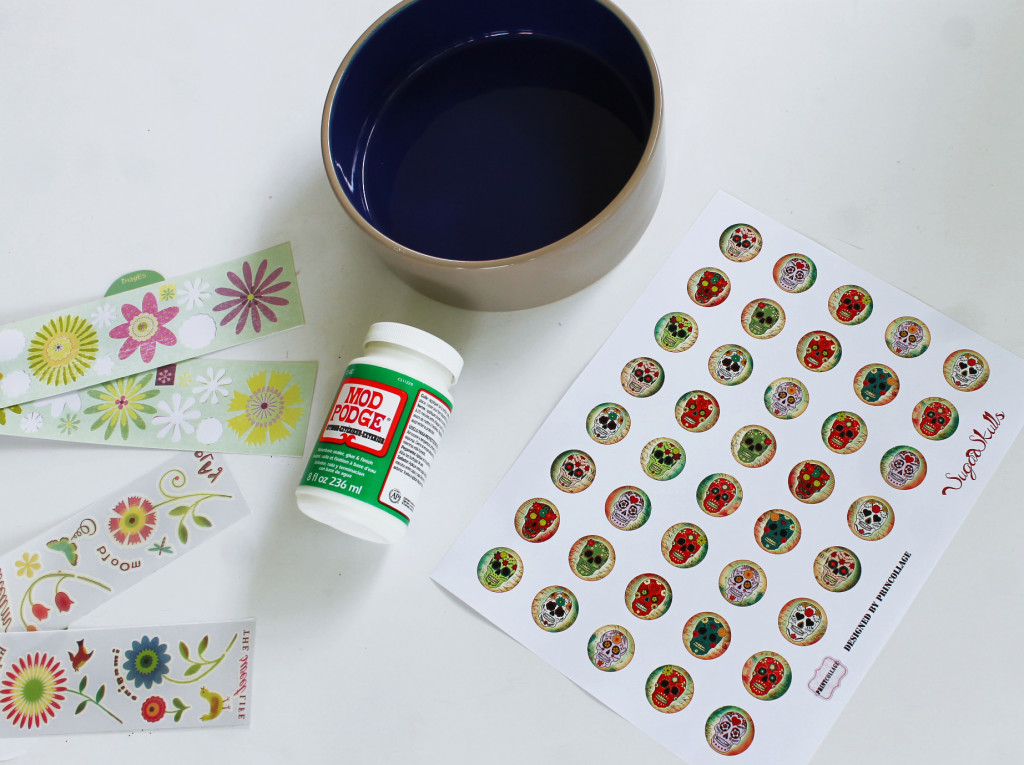 Instructions
Cut the sugar skulls and paper flowers with an X-acto knife.
Make sure the ceramic bowl is clean.
Apply a thin layer of Mod Podge on the back of each flower and sugar skull and place them on the bowl.
Apply a coat of Mod Podge on the outside of the bowl covering the skulls and flowers.
Once the first coat is dry apply a second coat to make sure that that paper decorations are sealed.
Let dry for at least an hour.
Wash by hand.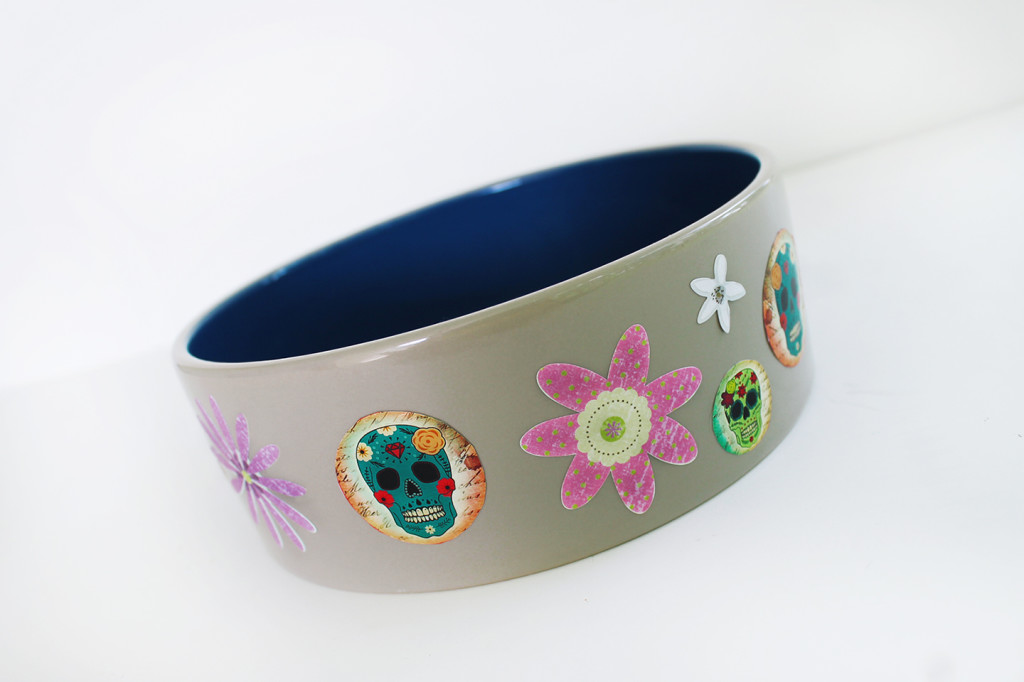 We shop at Target regularly and we always get Sally's food there along with something special because we like to pamper her.  Sally really liked the Beneful Incredibites and there really is no better way to show your best buddy that you care than by providing her with a nutritious food that has real and wholesome ingredients like real meats and vitamin-rich veggies and a great taste your buddy will love. She really enjoyed Beneful's tender and crunchy bites and we where happy that she is getting a 100% complete and balanced food that will keep her healthy and happy.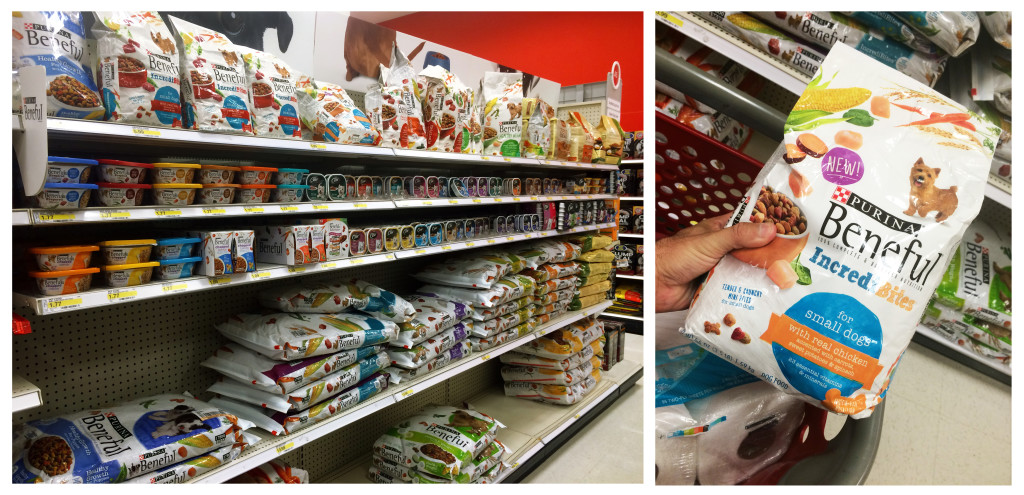 Save on Beneful
Right now there are lot's of ways to save on Beneful Incredibites.  If you are on your mobile device check out this offer HERE , if you are on your desktop you can download coupons HERE.   You can also take advantage of this Cartwheel offer for 20% off.  Valid through 7/5 – 7/25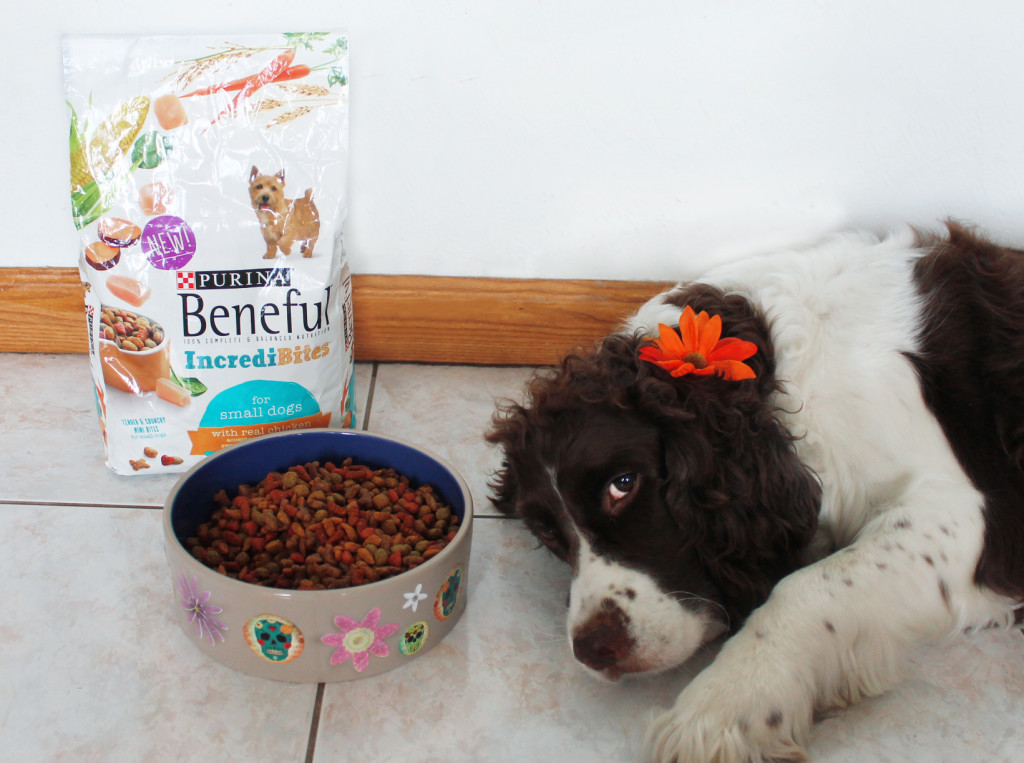 If you are in the LA area don't miss the following events:
There will also be Target in-store demos at various Target locations in the LA area on 8/22/15 from 11 am to 4 pm. Here you can get free samples of Incredibites Chicken and flyers with a $2 coupon. You can also check for a Target Coupon in the newspaper on 8/2/15 for Beneful (Target locations in LA area only). 
Latest posts by Cesar Diaz
(see all)