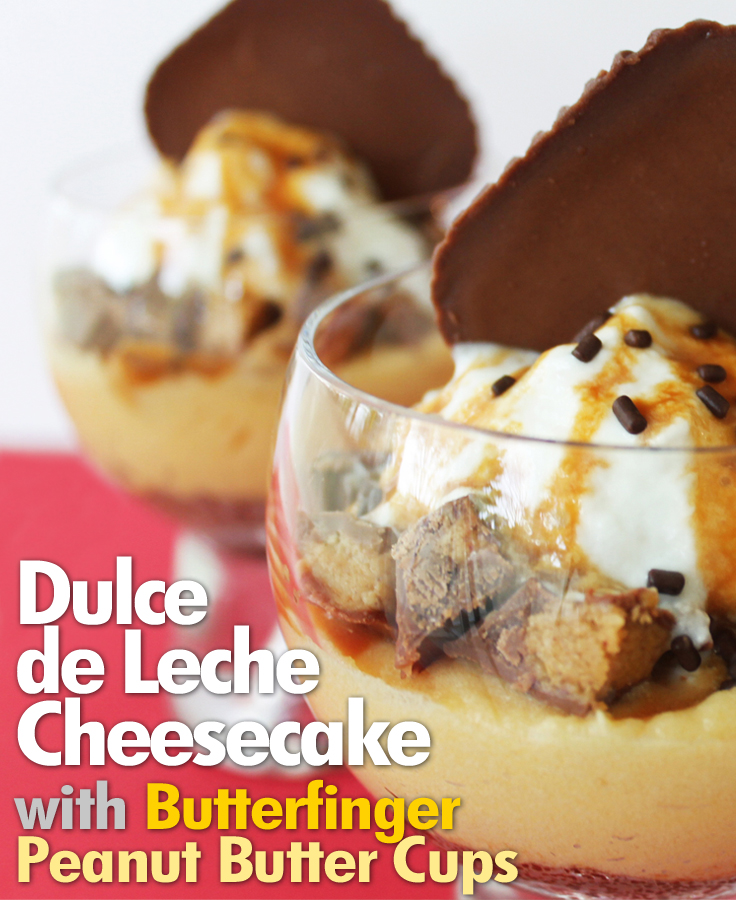 I am super excited to share with you some big news. There is a new candy bar in town and I got to try it out so I could share with you all what I think of it. This might just be one of the best perks of being a blogger, can you imagine anything better than trying out new candy bars? Nestle has come out with a the new Butterfinger peanut butter cups. With the first bite I knew these where different, they have lots of chocolate and the peanut butter in the center has a bit of a crunch to it making the perfect compliment for the smooth chocolate on the outside not only because of the sweet and salty flavors but also because of the combination and layers of texture!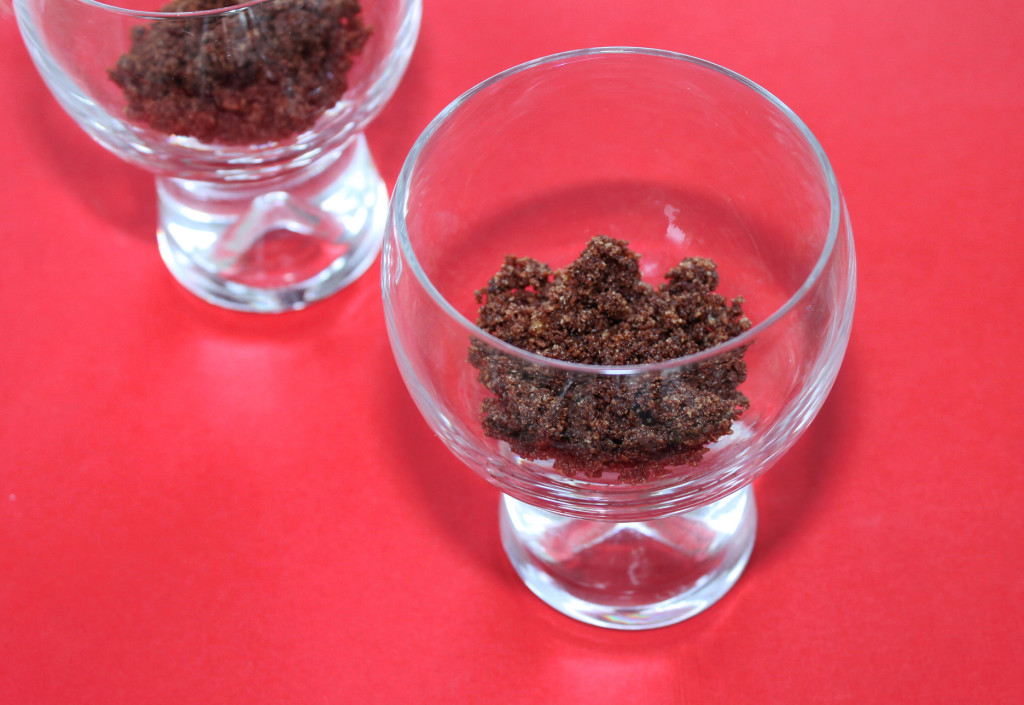 I set out to create a recipe with the new Butterfinger cups. Of course I had to give it a Latino touch and decided to pair the delicious chocolate and crunchy peanut butter with another one of my favorites: dulce de leche to make a luscious dessert for our weekly date night. I am thinking that this would also make the perfect sweet and indulgent treat for Valentine's Day. So make sure to pin or bookmark this page in case you are short on ideas for that special day. Yes do it now before you forget! 😉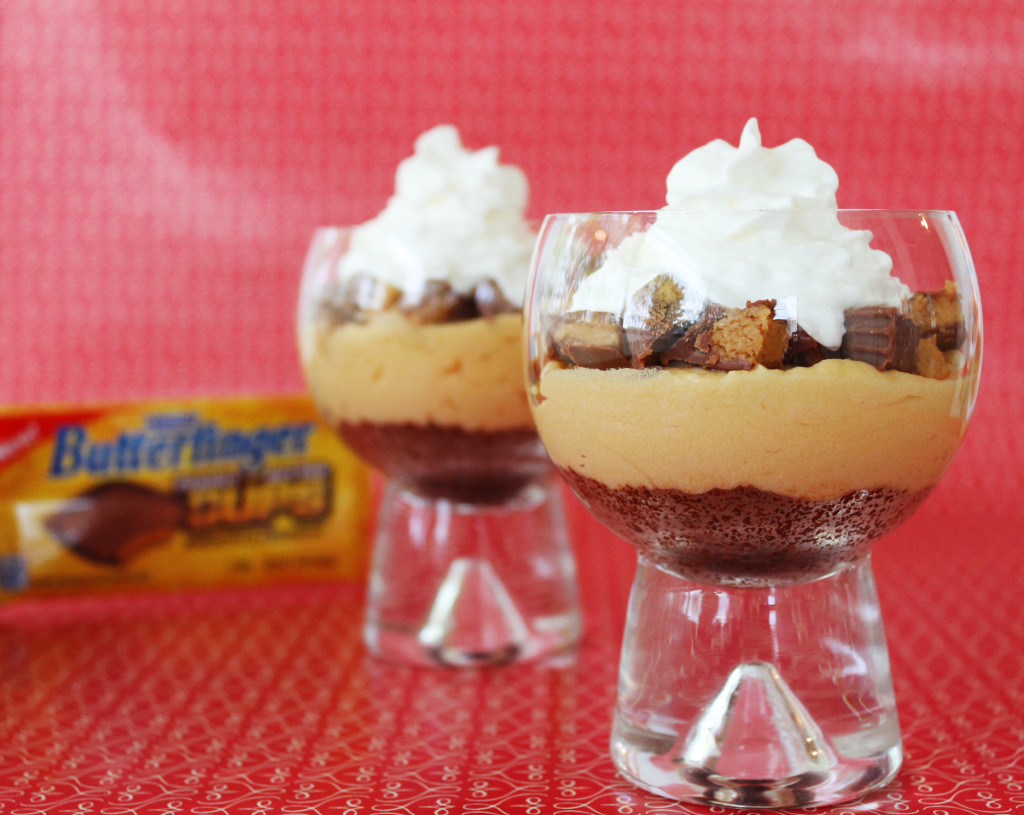 For this recipe I created a dulce de leche no-bake cheesecake and served it in a cup. I then added pieces of Butteringer cups and topped with whipped cream and drizzeled some dulce the leche over it. I loved how easy this was to make and it was the perfect way to make our date night special, you see lately our date nights have not been very fancy as I do not have the time to cook or do anything special and I've been working so much that my husband is starting to feel a little abandoned. So last night when it was time to rent the movie we where going to watch I not only let him pick it but I agreed to watch a movie about race cars (yeah that NEVER happens! LOL!), which to my surprise I actually really enjoyed. It felt great to focus on my hubby for a change and make him feel appreciate it for all that he does for our familia every day! He is really the best husband and papá ever, I'm a lucky gal what can I say.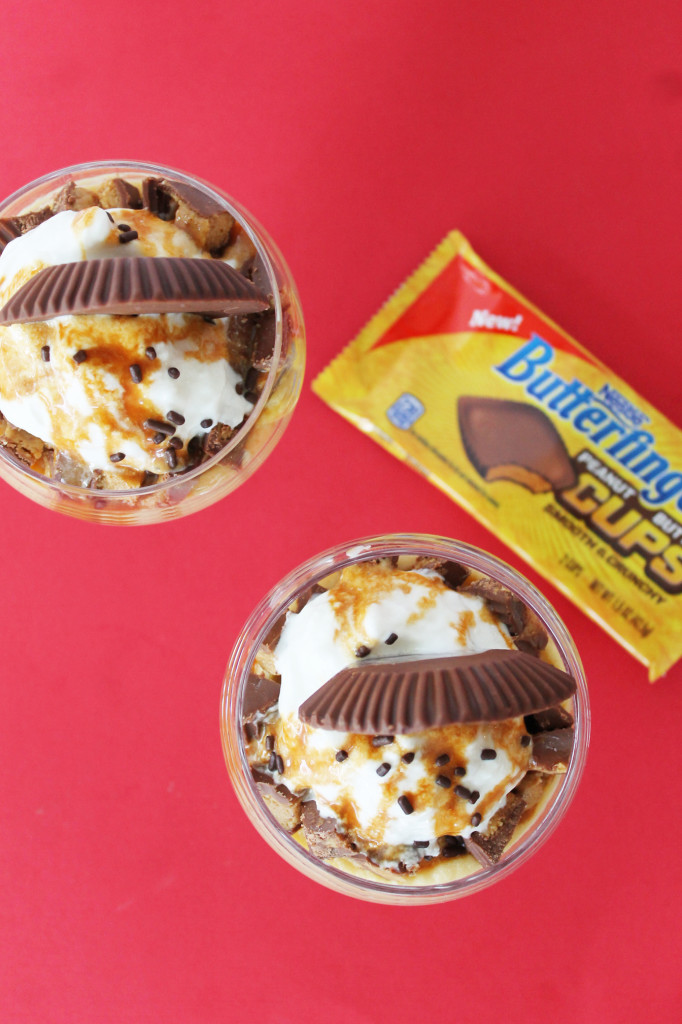 Dulce de Leche Cheesecakes With Nestle Butterfinger Cups
Ingredients
1/3

cup

butter

melted

1/4

cup

brown sugar

1/4

cup

unsweetened cocoa powder

1 1/4

cup

graham cracker crumbs

2 8-

ounce

packages cream cheese

room temperature

1 1/4

cup

dulce de leche

6

Butterfinger peanut butter cups cut into pieces plus 2 whole ones

whipped cream

additional dulce de leche for drizzling
Instructions
Make the graham cracker crust by combining the graham cracker crumbs, 3 Tbls sugar, and 3 Tbls melted butter. Combine until nice and crumbly.

Using an electric mixer set at medium-high speed, beat the cream cheese in a large bowl until smooth.

Beat in the condensed dulce de leche a little at a time, scraping the sides of the bowl as necessary.

Press the chocolate graham cracker crust into the bottom of 6 glass cups. I used about two tablespoons of the mixture for each cup and then used the back of a spoon to flatten the crust down.

Place about 3 heaping spoonfulls of the cheesecake mixture on top of the chocolate graham cracker crumbs and top with Butterfinger cup pieces.

Cover the cups with plastic wrap and refrigerate until firm, about 3 hours.

Before serving top with whipped cream, drizzle with dulce the leche and top with a Butterfinger cup.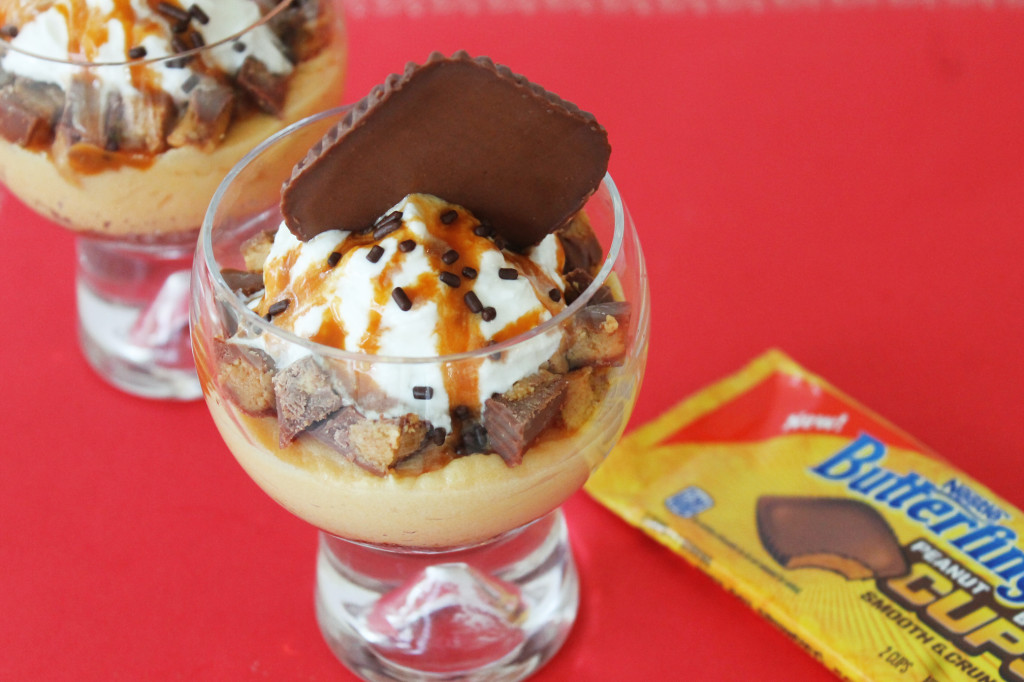 If you like pairing chocolate and peanut butter but you also like to add some excitement, some crunch, to that awesome combination you must try the new Nestle Butterfinger cups. You can find these at Walmart, just look for the yellow package. You can also enter your zip code and find the nearest store where these are available HERE.

You can like Butterfinger on Facebook and follow them on twitter @Butterfinger to keep up to date with #thatnewcrush !
¡Buen provecho!