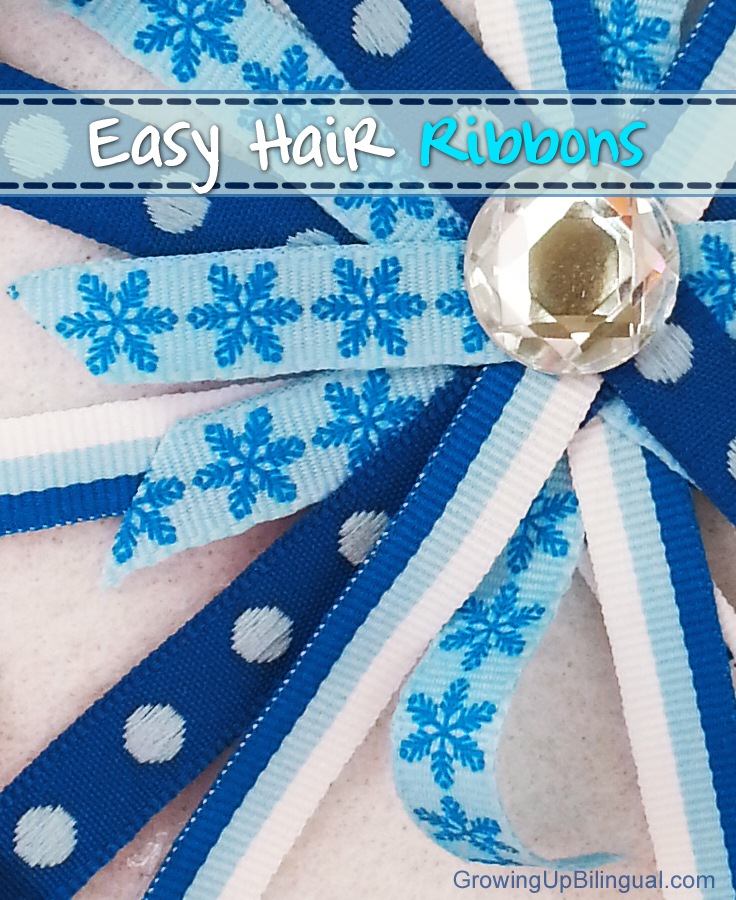 I love a simple craft that I can do with my children that they have as much fun with creating as I do.  I think most little girls love pretty barrettes, combs and ponytail holders.  It's so much fun to create something that reflects the holidays, season or special event that they can wear and feel special. It's even that much better when what they are wearing was created with their own two hands!  These little Kitschy touches are part of the reason having girls can be so much fun and creating them is so simple, you'll soon have a drawer full of custom made bows and ponytail holders.
There are 2 ways you can make hair bows , as Ponytail holders or barrettes, but the basic concept is the same.  I explain how to make the Homemade Hair Bows into Barrettes below.
You'll need
Ribbon ( a variety of patterns and thickness looks best)
Hot Glue Gun and hot glue or fabric glue
A circle of Felt
Jewels or a large button
A ponytail holder or barrette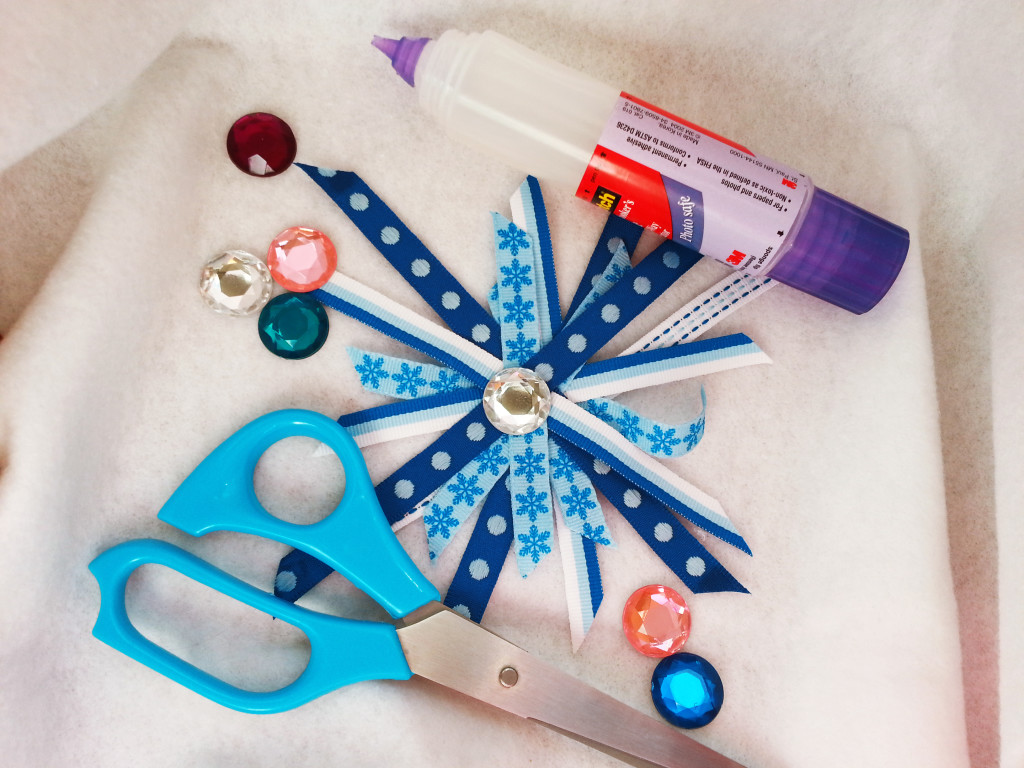 Hair Bow Tutorial
Cut out varying lengths of ribbon while keeping each pattern of ribbon the some length.
The length of the longest ribbon will
           determine the overall size of your finished product
Find the center of your longest piece of ribbon and put a dollop of glue

Find the center of your next piece of ribbon and lay it across the middle to form a T

Keep alternating ribbon and filling in the spaces gluing each piece in the center.

allow to dry completely

insert your barrette clip between 2 pieces of the felt and glue all around the outer edges to close

allow to dry completely also

Glue your two pieces together and in the center place your jewel or button and you are done.
We selected blue polka and snowflake ribbon for a Winter feel.  It would have been perfect to wear on our Frozen Day but will be a cute hair decoration to wear with our Frozen gear or just because it's winter.  I think we will make these easy hair ribbon barrettes for Valentine's day and St. Patrick's day as well. They are easy enough to create a matching hair ribbon on the fly for any occasion.