This shop has been compensated by Collective Bias, Inc. and its advertiser. All opinions are mine alone. #QualityFreshPork #GetGrillingAmerica #CollectiveBias
These easy grilled pork loin tacos with grilled pineapple salsa are quick to make on the grill and they are sure to be a hit at your next BBQ or cookout.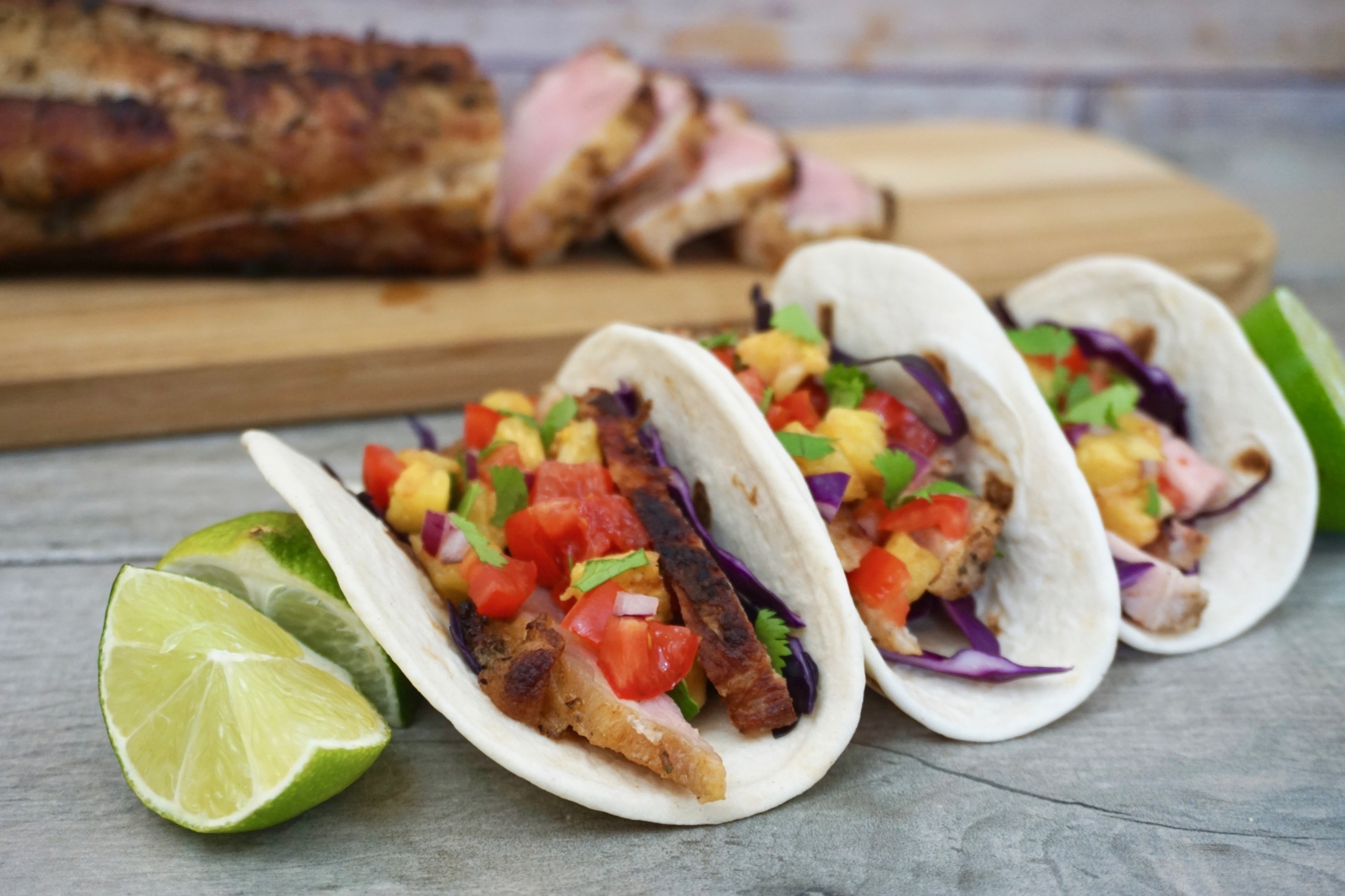 Pork is so versatile and easy to grill and smoky char of the grill really enhances its flavor. That is why it's one of my favorite meats to grill.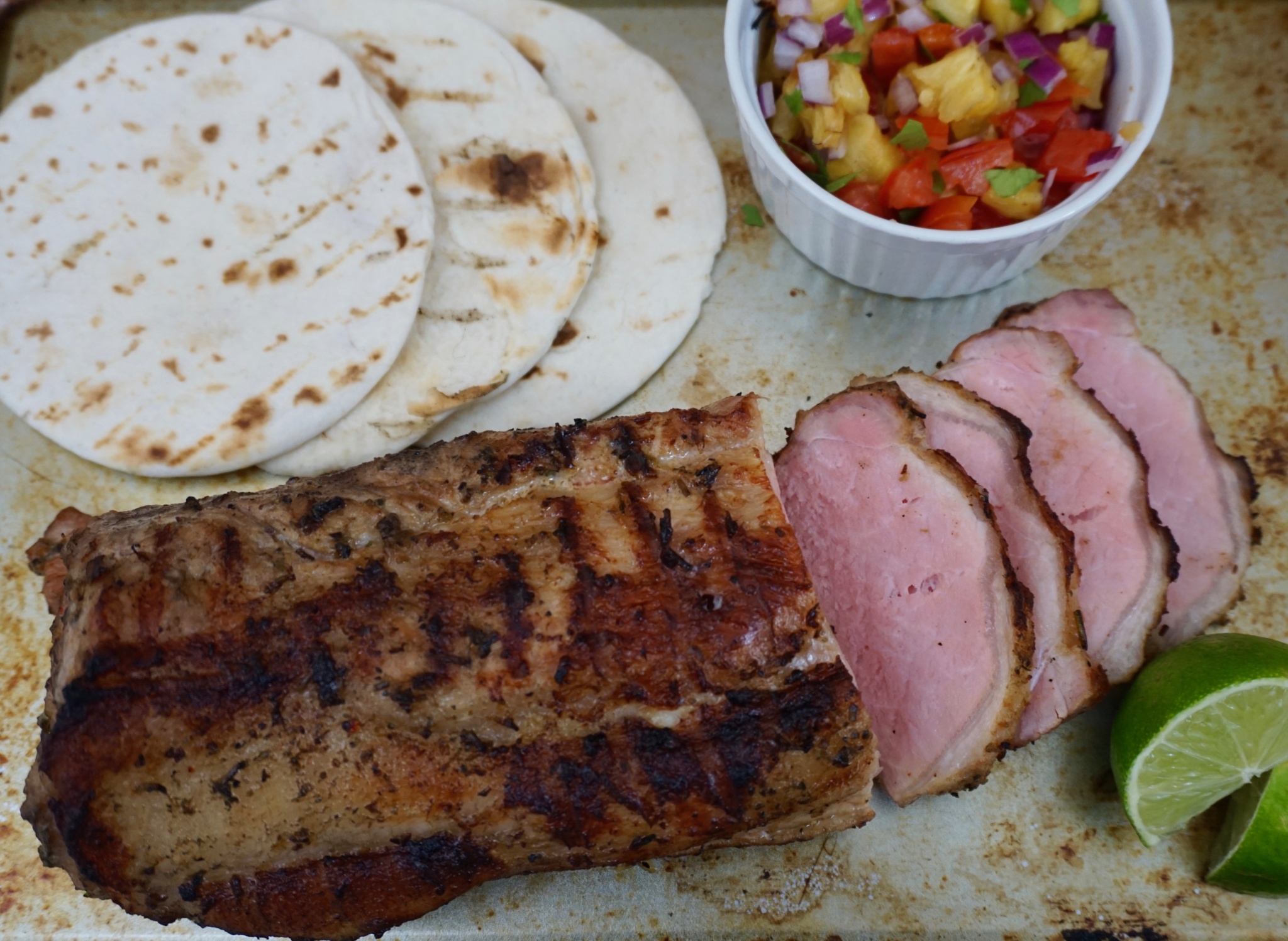 For this recipe, I picked up a Smithfield Garlic & Herb Pork Loin Filet at Walmart. I love that it's already seasoned and marinated and ready for the grill. I just opened the bag and placed it right on the hot grill, no prep needed. The pork was so juicy, flavorful and with a deliciously slightly charred crust. Simply mouthwatering!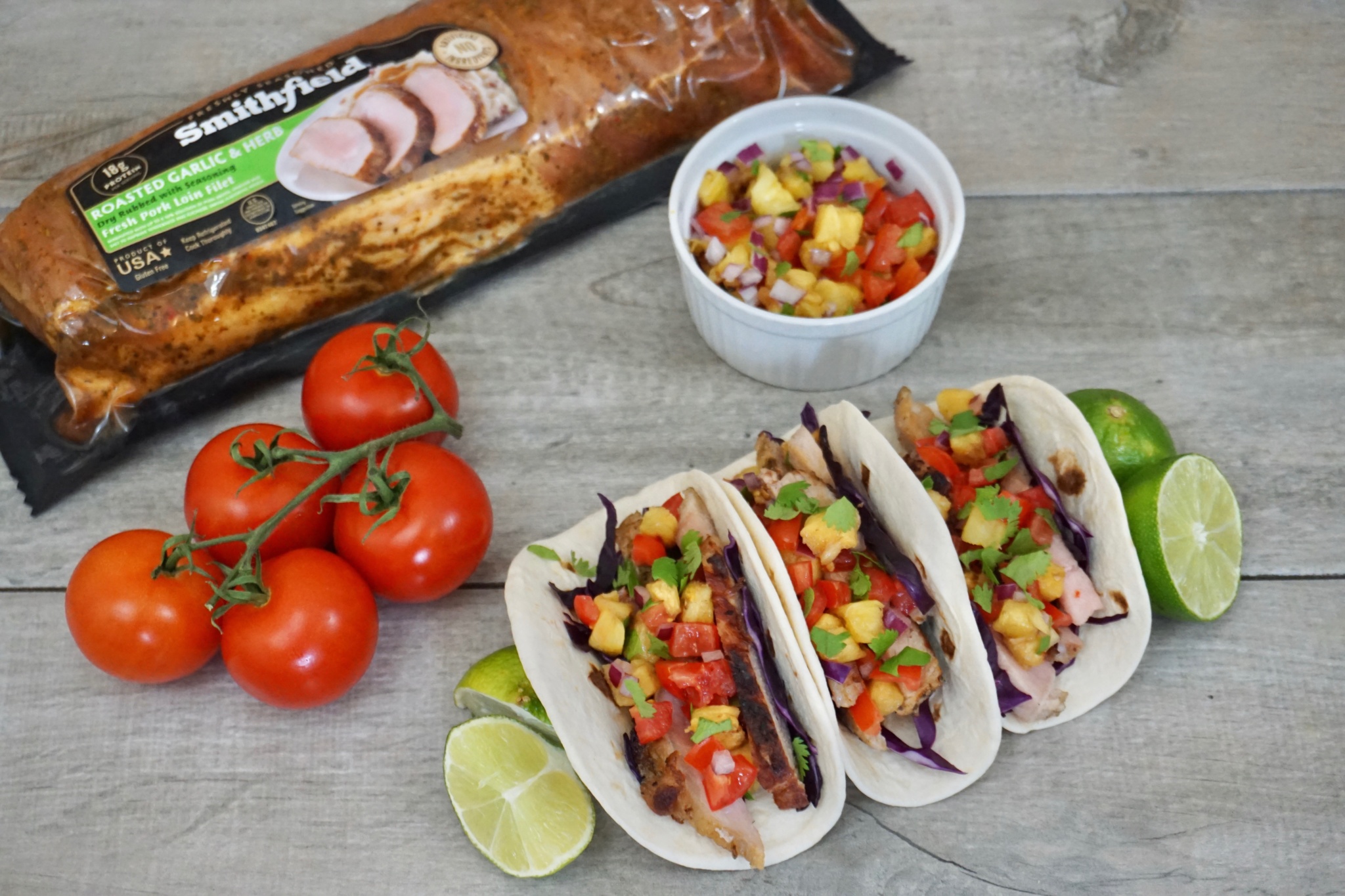 Walmart has high-quality fresh pork and marinated fresh pork is my go-to for summer grilling because it's so easy to prepare and cook!
Grilled Pork Tacos With Grilled Pineapple Salsa
Ingredients
1 Smithfield Garlic & Herb Pork Loin Filet
5-6 slices of pineapple
1/2 cup of tomato, diced
1/4 cup of red onion, finely diced
6-8 wheat or corn tortillas
lime juice
1/4 cup fresh chopped, shredded
red cabbage, shredded (optional)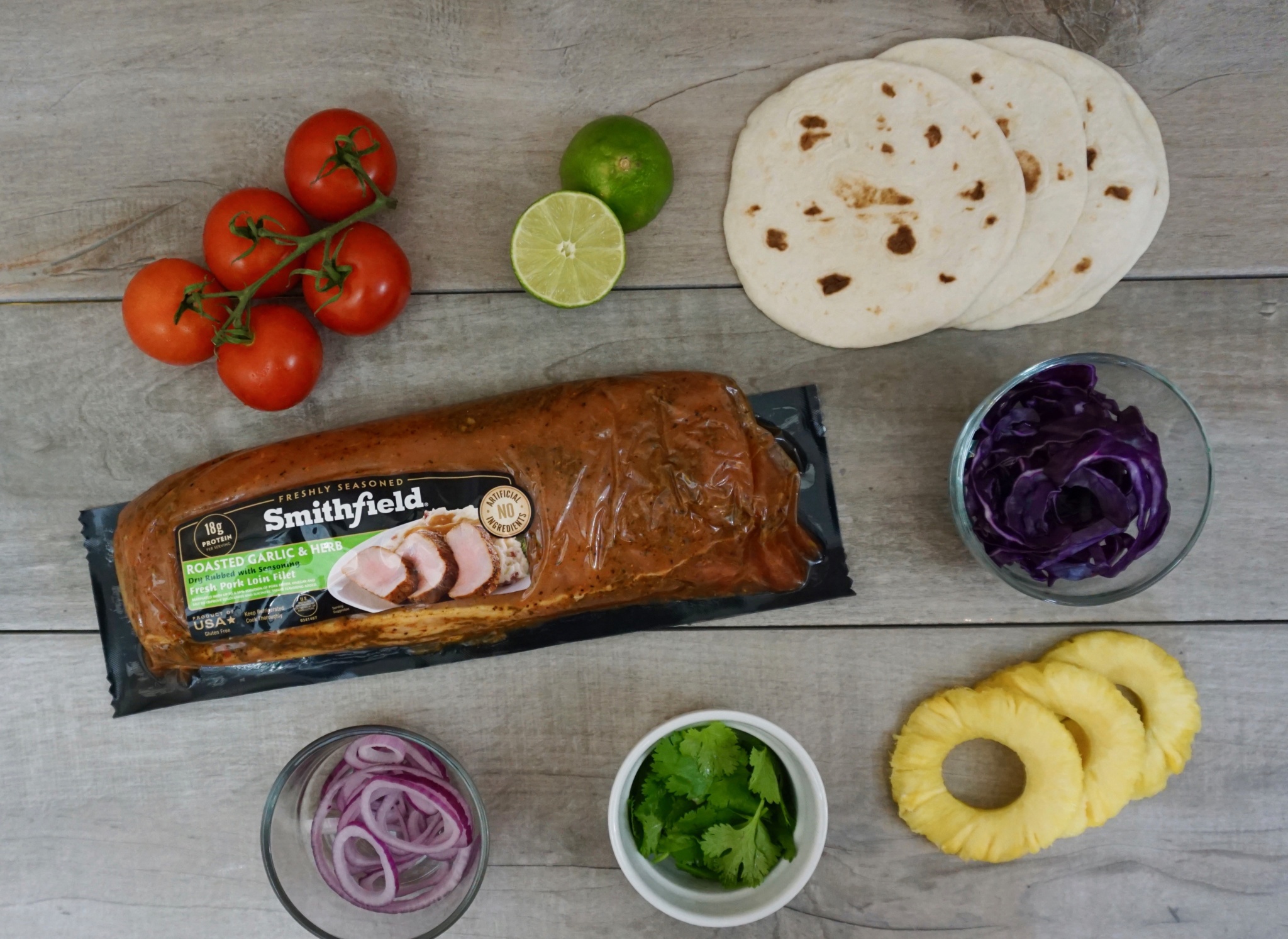 Instructions
1. Take out the pork loin from the refrigerator and let it stand for 30 minutes before grilling.
2. Prepare the grill for zone cooking with one side on medium-high heat and the other side on low. For a charcoal grill pile the hot coals on one side of the grill only and leave the other side without hot coals so you can cook your meat over indirect heat.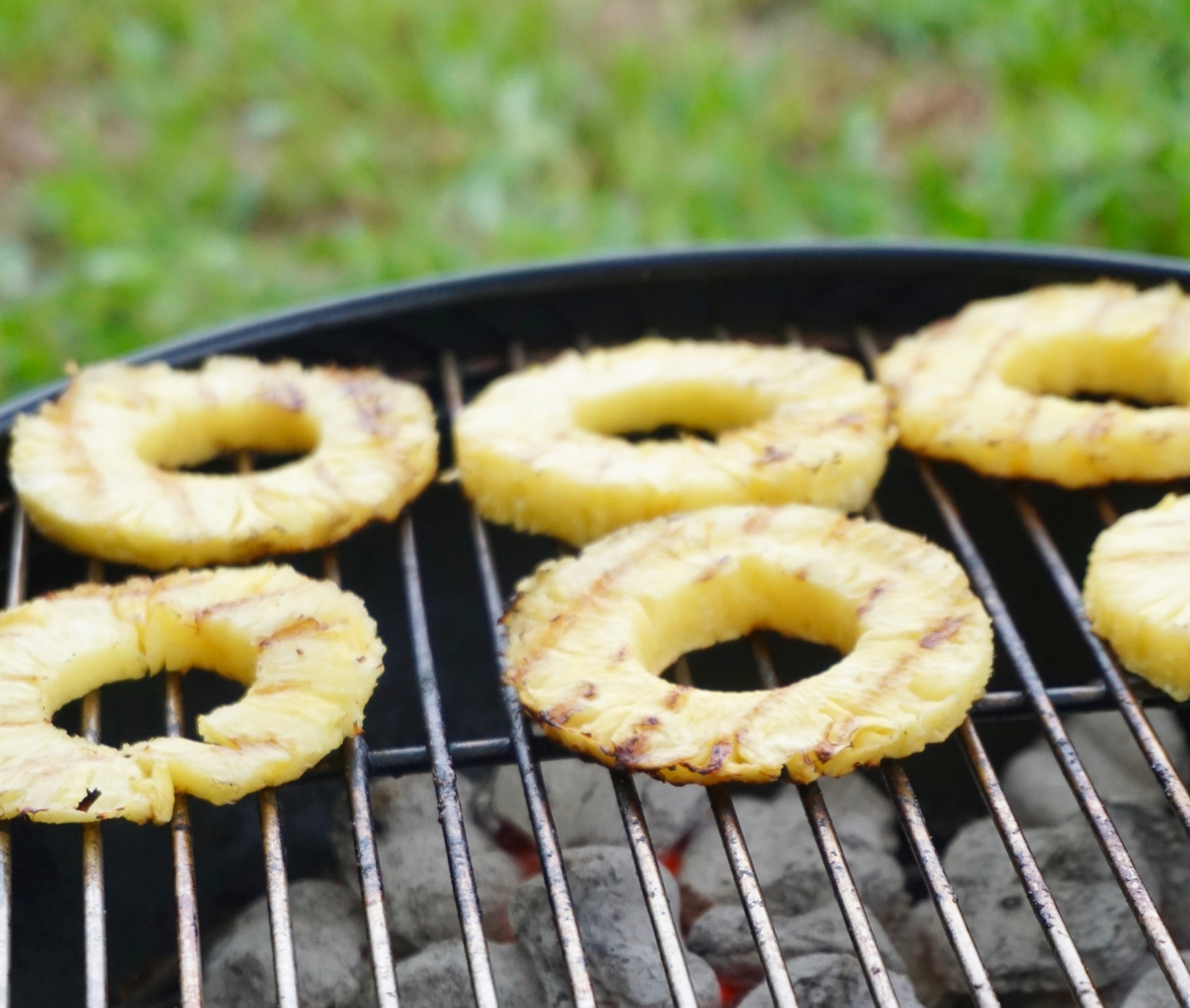 3. Place pineapple slices on the grill over direct heat and grill for 1-2 minutes on each side. Remove from grill and let cool.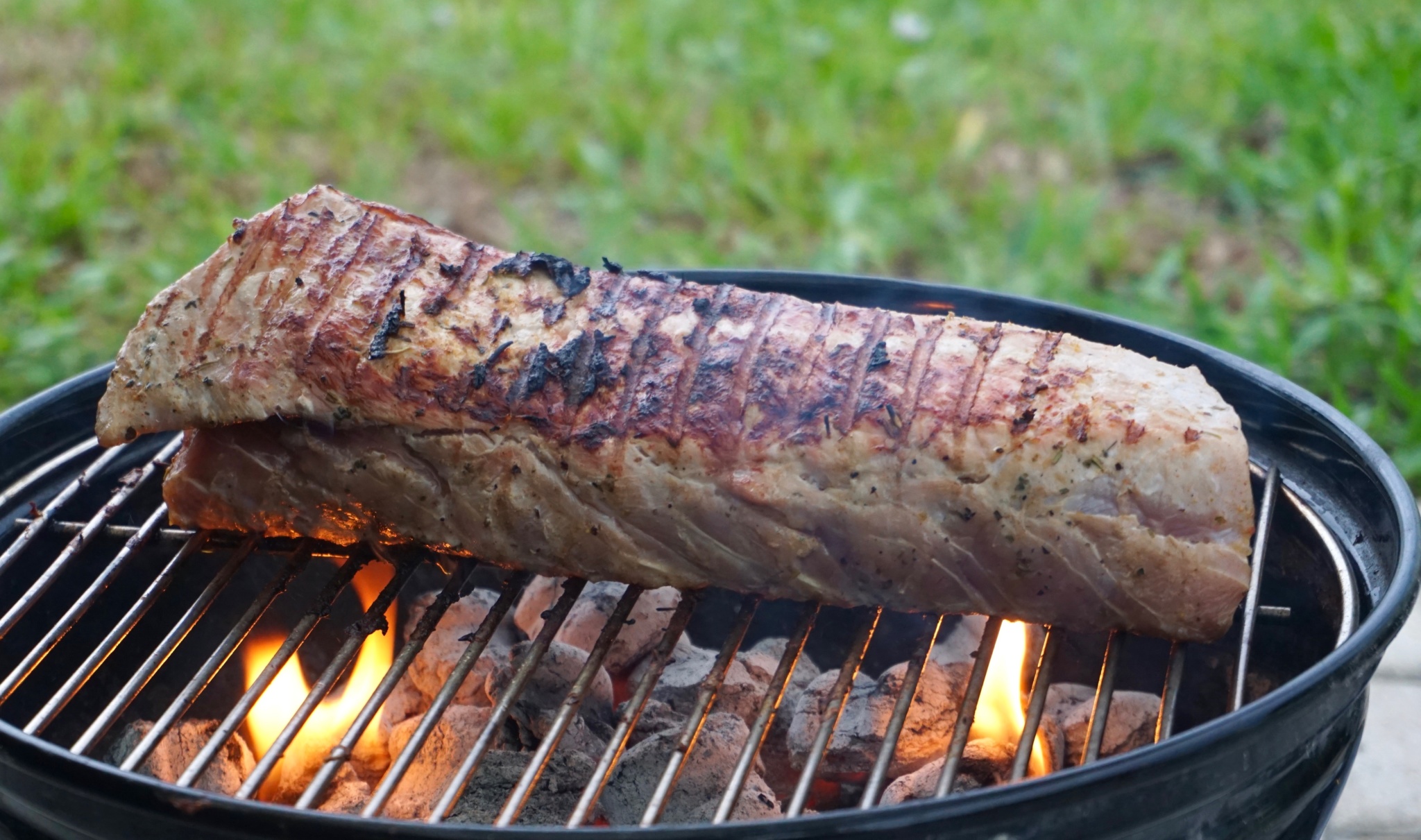 4. Place the pork loin filet over direct heat for 2-3 minutes or until the outside is starting to charr. Flip the tenderloin and cook for another 2-3 minutes on the other side to seal the flavor and provide that smokey slight charred crust.
5. Move the pork loin to indirect heat and cover. Cook for approximately 15 minutes or until the meat thermometer reads 145℉-150℉ for medium-rare, 150-155℉ for medium, 155-160℉ for medium well and 160℉ for well done.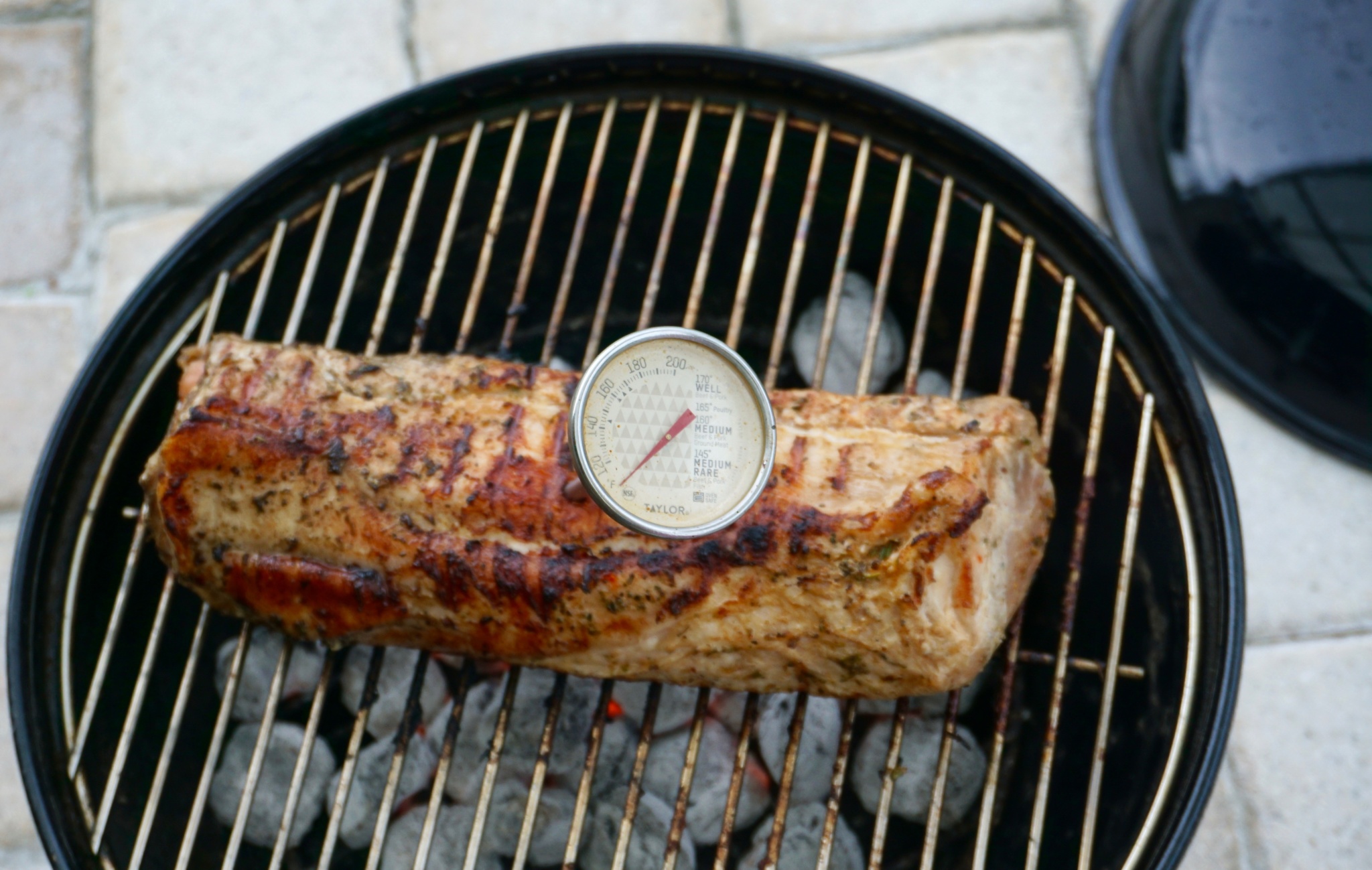 6. Remove pork loin filet from the grill and set to rest for about 3 minutes before cutting into slices.
7. While the pork is cooking dice the grilled pineapple and combine with the tomato, onion and about one tablespoon of lime juice. Add fresh cilantro and salt and pepper to taste.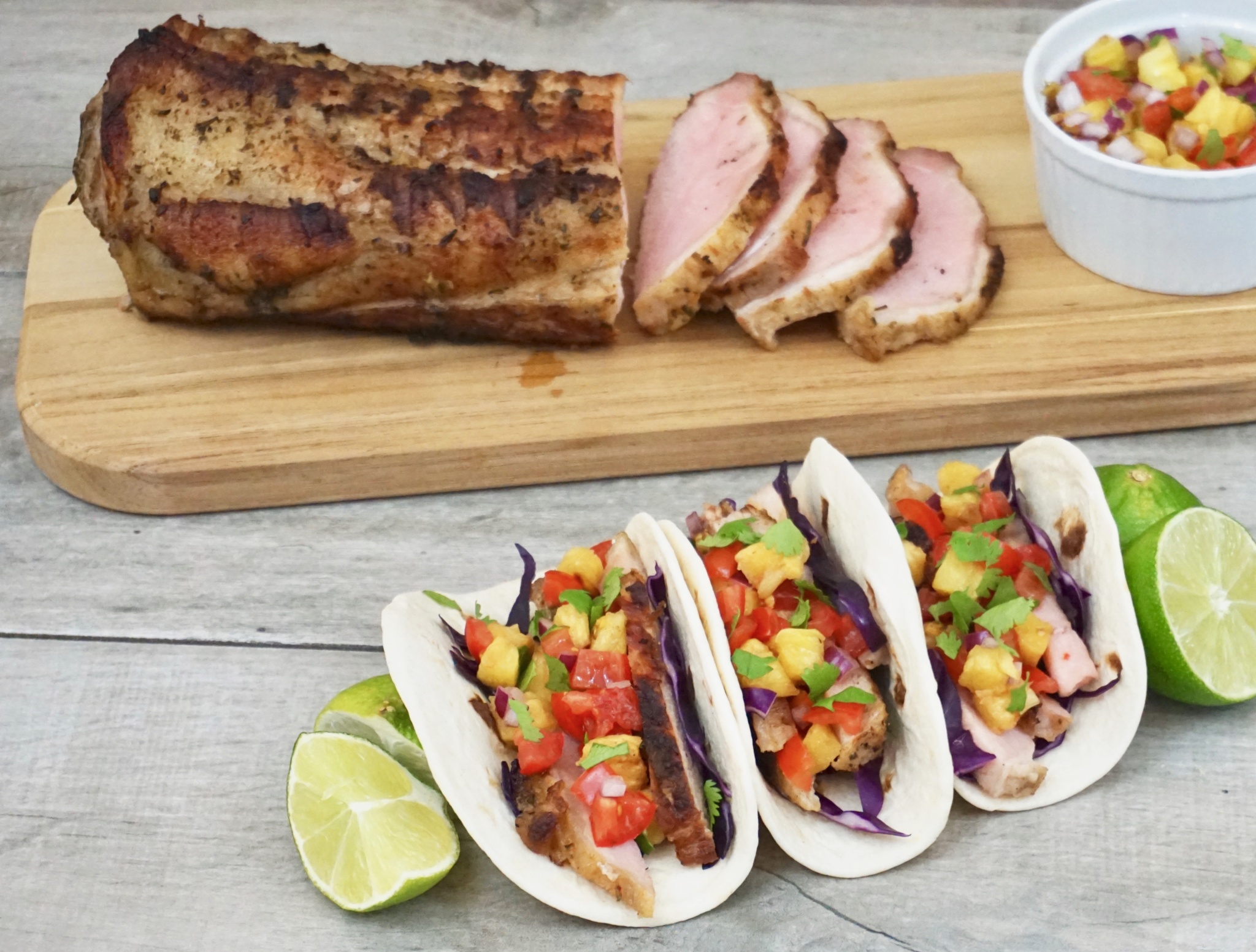 8. Heat the tortillas on the grill. Add the pork, red cabbage and pork.
9. Top with the grilled pineapple salsa and serve immediately.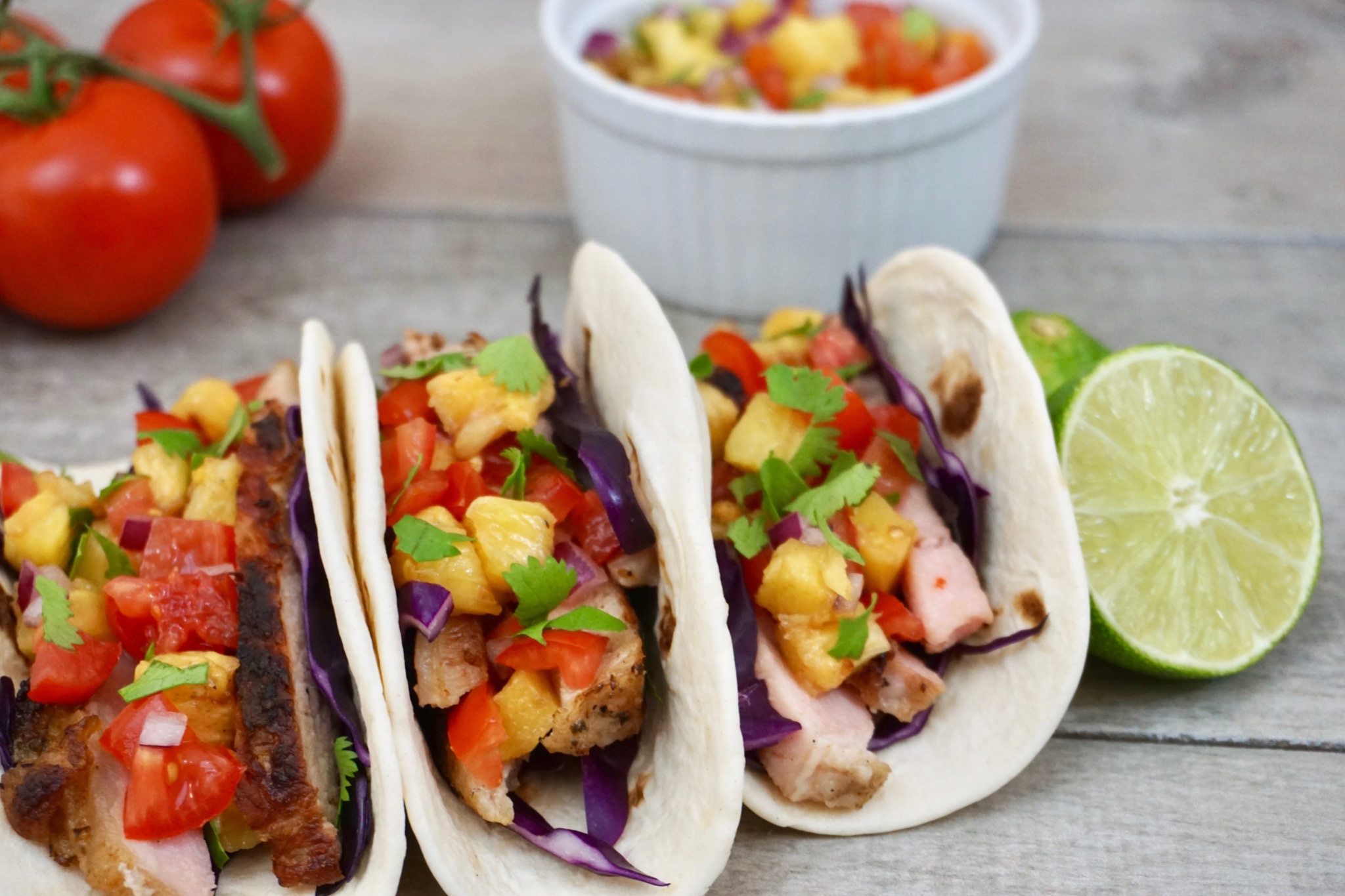 These grilled pork tacos are simple and easy to make yet they're sure to become a summer favorite dish.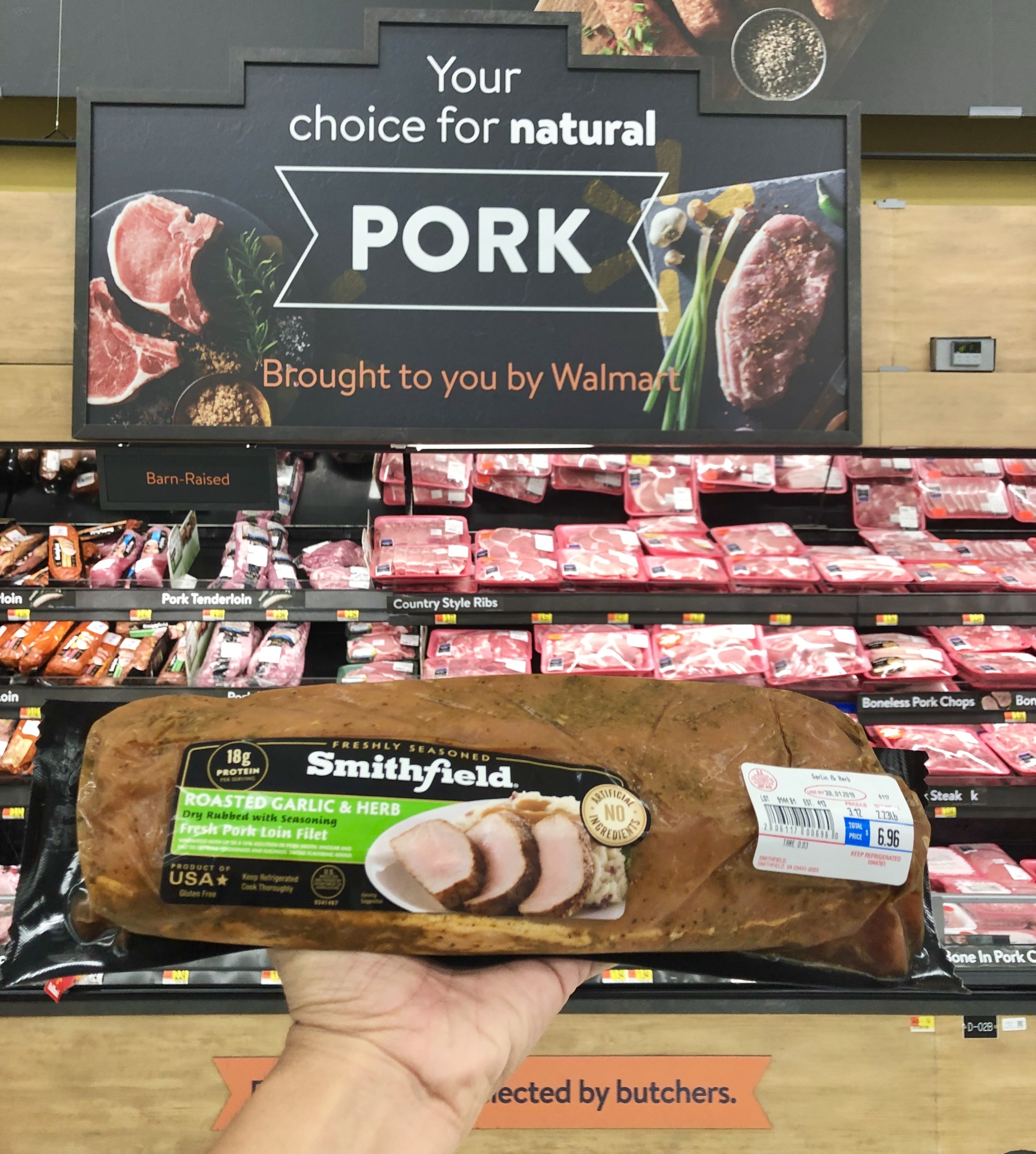 Walmart has high quality, Fresh Pork. Fresh Pork Ribs, Chops and Marinated Fresh Pork are easy and flavorful options for grilling. You can find more great pork recipes HERE.