This shop has been compensated by Collective Bias, Inc. and its advertiser. All opinions are mine alone. #MarinadesWithMazola #MakeItWithHeart #CollectiveBias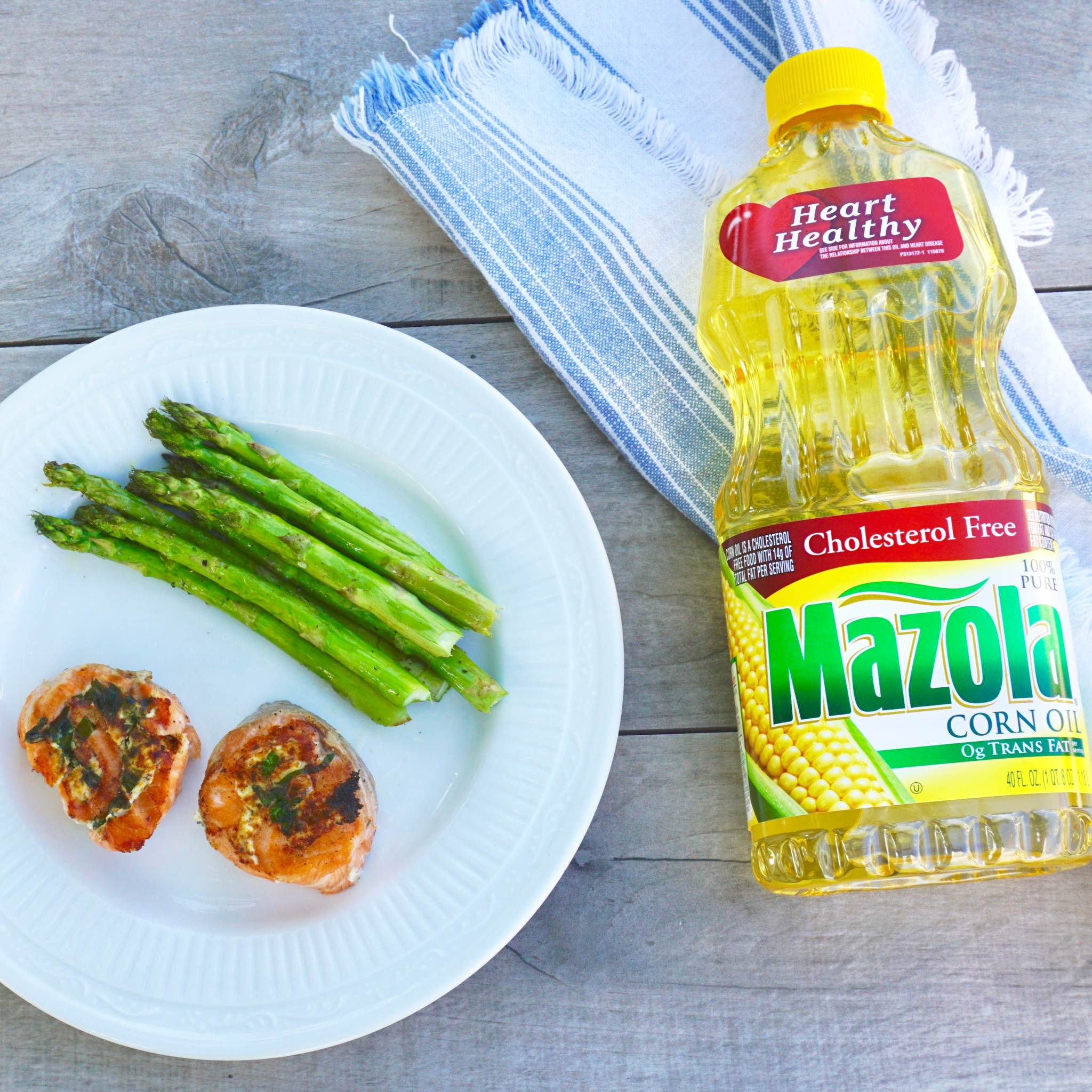 It's grilling season and this chipotle grilled roulade recipe is one of my favorite grilling recipes. This time, however, I changed things a bit and lightened my recipe by swapping some ingredients from my original recipe, which included using Mazola® Corn Oil instead of butter, swapping cream cheese for low-fat cream cheese and using ground almonds instead of bread crumbs. Mazola Corn Oil has always been used at home ever since I was a kid, and I was really excited to find out that it's a smart heart-healthy choice. A clinical study showed Mazola Corn Oil reduces cholesterol 2x more than extra virgin olive oil. To learn more about this claim, see Mazola.com.
Right now, you can save when you buy Mazola Corn oil. Text MAZOLA to 79495 between 6/20/19 – 9/26/19 to receive $1.00 back on your purchase of Mazola 40oz Corn Oil! Limit 1 rebate per household. PayPal account required. By texting, you expressly consent to receive multiple automated text messages on this offer. Consent not required as a condition of purchase. Message & data rates apply. Text HELP or STOP to 79495 at any time. Full terms: http://cbi.as/a38tw.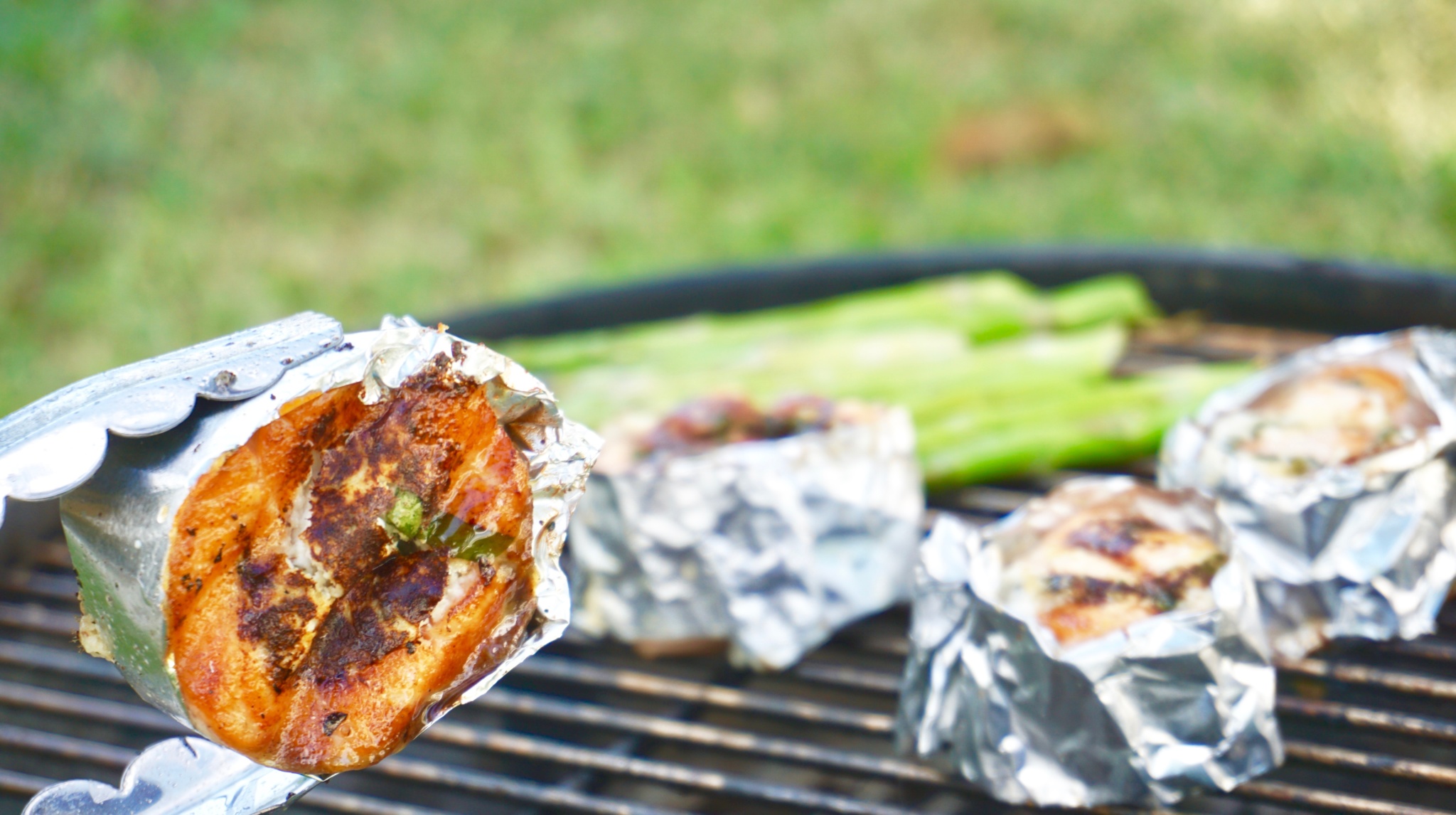 Grilling season is here, and I'm enjoying cooking on the grill almost every day. This chipotle salmon roulade is always a huge hit with everyone. It's an easy recipe that works well for any occasion, from a dinner party al fresco to a summer backyard celebration or as a weeknight dinner. I really like using Mazola Corn oil because it has a neutral taste that lets the natural flavor of your food stand out. Mazola has a smoke point higher than most cooking oils at 450°F. This is important to consider when you cook on the grill because all cooking oils have a smoke point that, once exceeded, not only negatively affects the food's flavor but also it's nutritional value. Mazola Corn Oil is an all-purpose, cholesterol-free cooking oil that is a smart heart-healthy choice for your family. I always use it when cooking on everything from baking, grilling and sautéing to stir-frying and as a base for marinades and salad dressings. Corn Oil has more cholesterol-blocking plant sterols than other cooking oils – four times more than extra virgin olive oil and one and a half times more than canola oil. Clinical studies indicate that when consumed as part of a diet low in saturated fat and cholesterol, plant sterols can help reduce the absorption of cholesterol in the gut.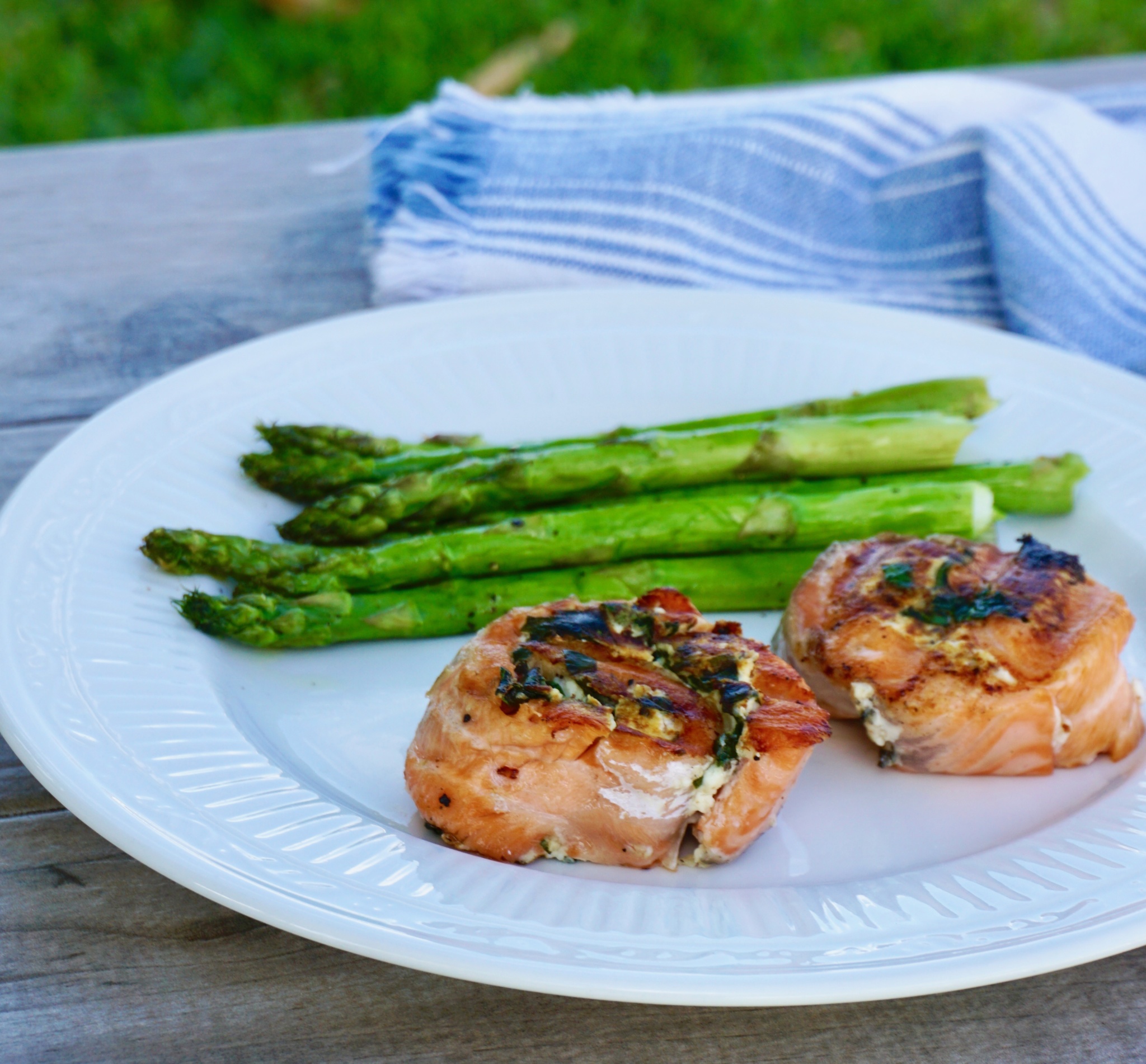 Grilled Chipotle Salmon Roulade
Ingredients
1/4 cup Mazola® Corn Oil + more for the grilling
1/4 cup orange juice
1 tablespoon of soy sauce
1 clove of garlic minced
3 salmon filets
1/2 cup for shredded spinach
1/4 cup of ground almonds
1 cup of low-fat cream cheese
1 teaspoon of dried basil, or fresh basil
1 teaspoon of dried parsley, or fresh parsley
1 teaspoon of chipotle powder
salt and pepper to taste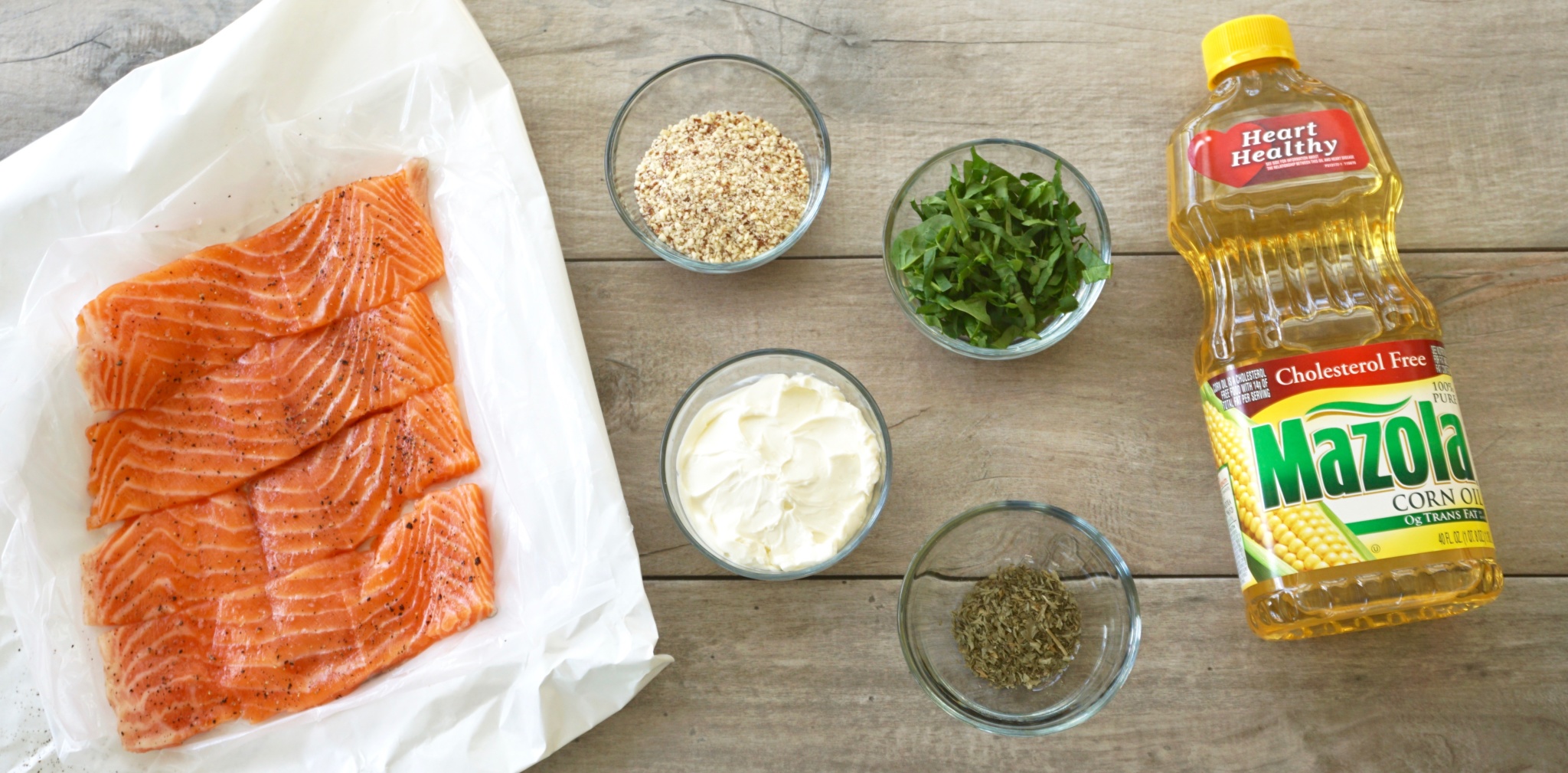 Instructions
Cut each salmon fillet in half lengthwise, or ask your butcher to do this for you. You will be left with 6 thin filets.
In a small bowl, whisk together the corn oil, orange juice, soy sauce and garlic. Add the salmon and the marinade to a resealable freezer bag and seal. Marinade in the refrigerator for at least 30 minutes.
Mix together the cream cheese, ground almonds, basil, parsley and chipotle powder.
Remove the salmon from the marinade and pat dry.
Brush with corn oil. Add salt and pepper to taste.
Spread the cream cheese mixture evenly over each salmon filet.
Cut a piece of aluminum foil the length of each salmon filet, large enough to go around the salmon when it is rolled. Place the salmon filets on the aluminum foil.
Roll each salmon filet with the foil like a jelly roll and twist the ends of the foil together.
Refrigerate for 2 hours. Cut roulade into 1 1/2 inch slices leaving the foil intact.
Grill salmon on medium indirect heat for 5 minutes on each side or until the salmon flakes easily.
Remove aluminum foil, carefully trying to maintain the shape of the salmon rollatina, and serve immediately.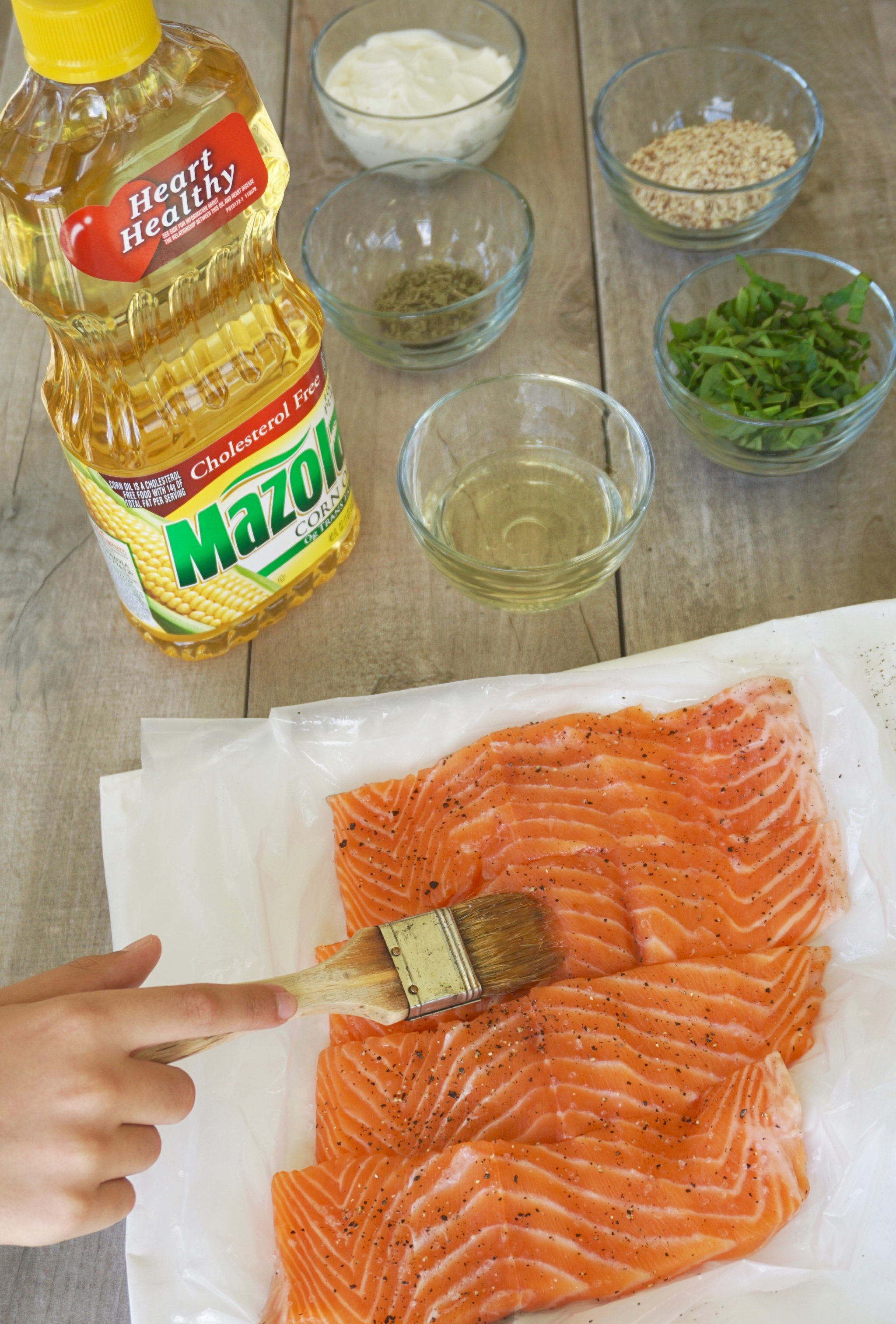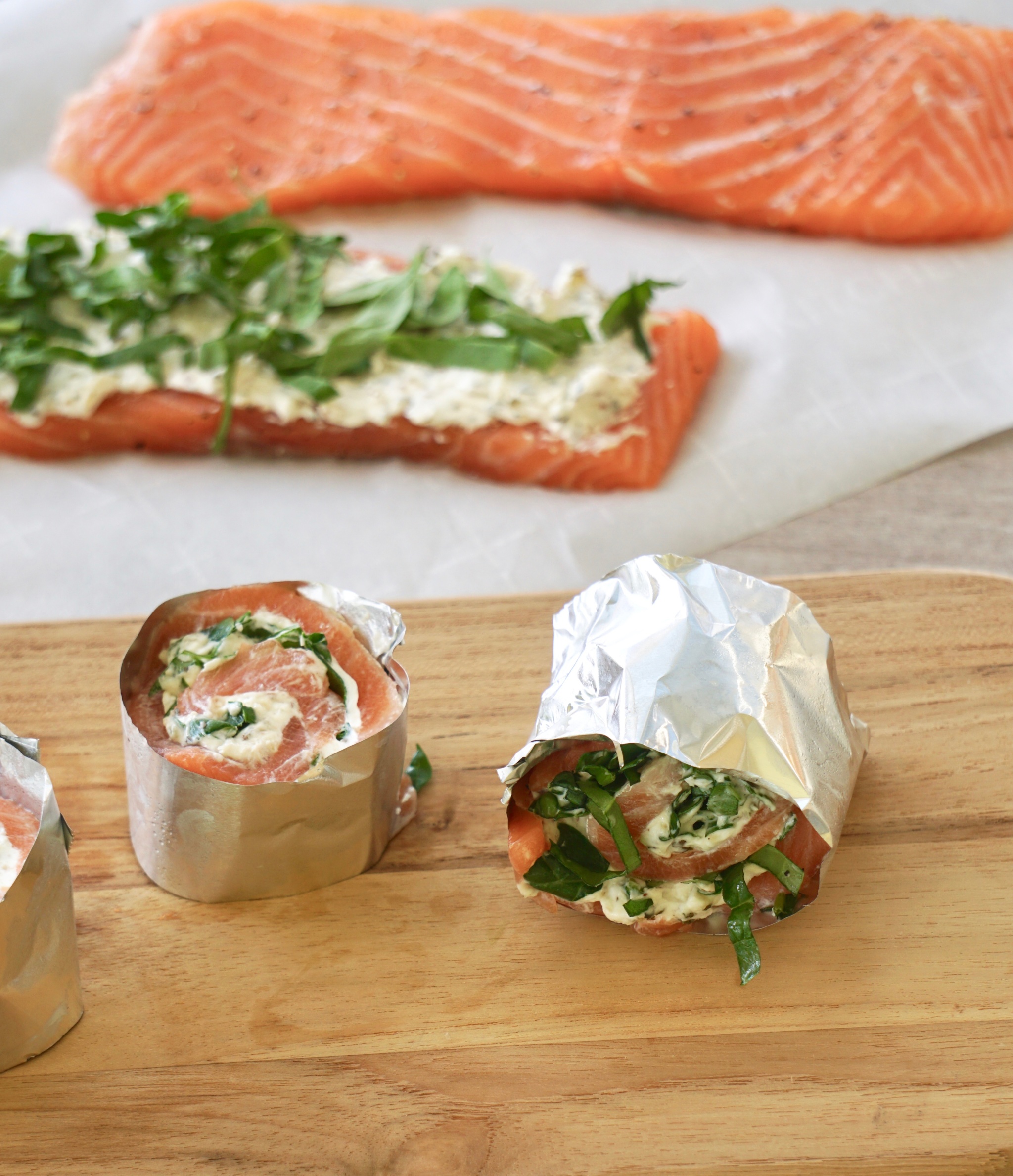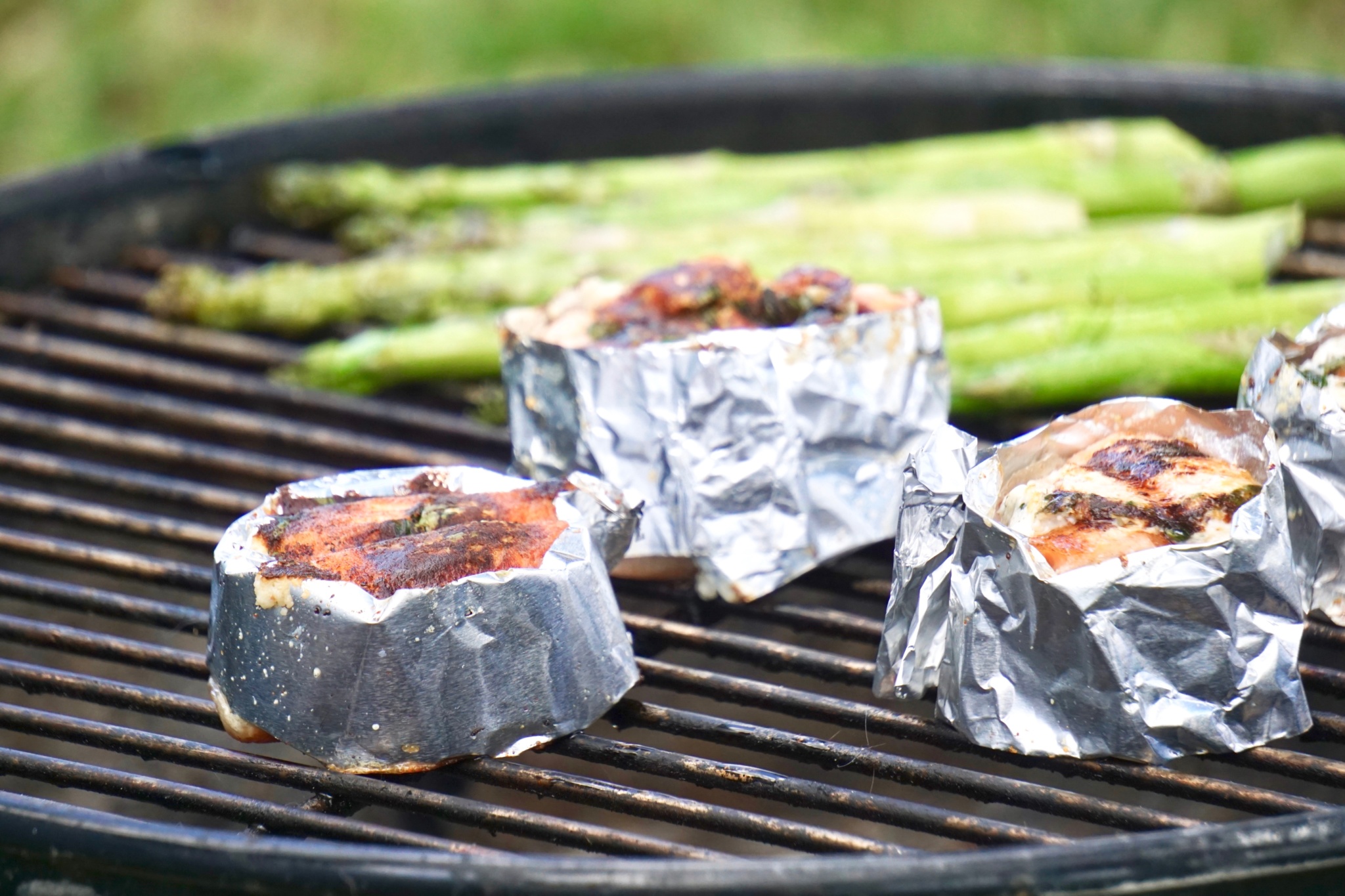 I served the grilled chipotle salmon roulade accompanied by grilled asparagus and everyone was impressed, not only about how amazing this was, but also how easy it was to prepare. I was thrilled that because of the ingredient swaps I made, this recipe is not only delicious but also better for you! Make sure to follow @MazolaBrand on Facebook to get more great recipes!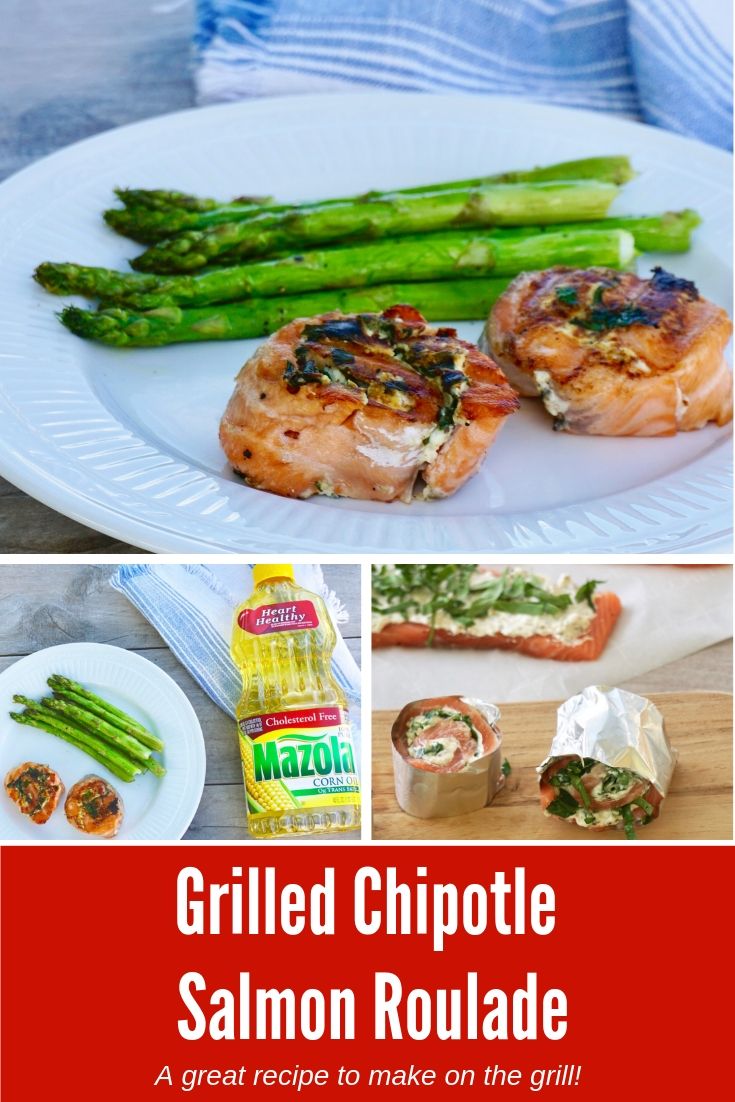 Latest posts by Cesar Diaz
(see all)