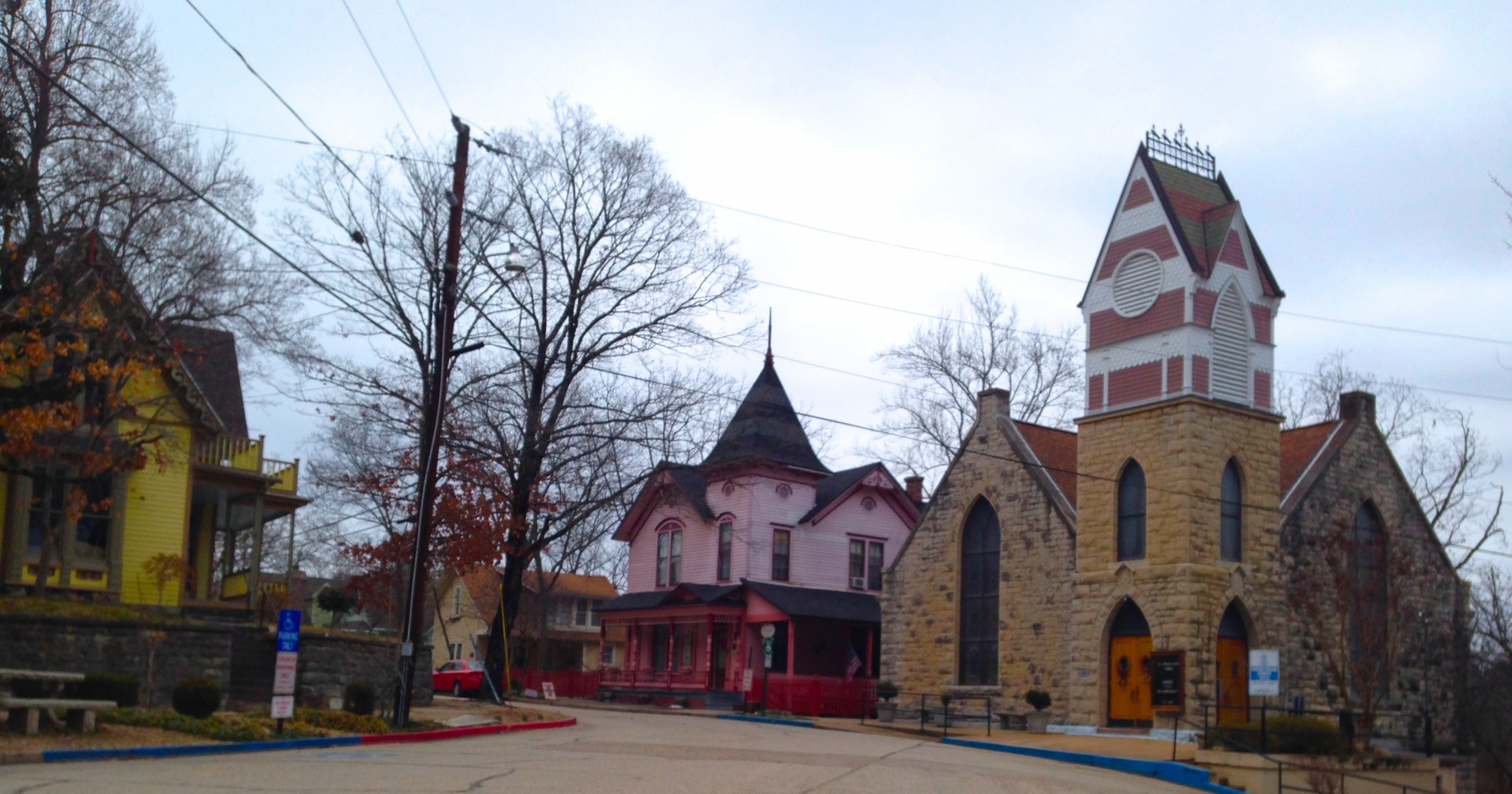 I love historic small towns but above all I love towns that have a district personality and Eureka Springs fits the the bill on both counts. Nestled in the Ozark mountains in Northwest Arkansas and just a couple of hours from Bentonville this cheerful mountain town brings history and art together and invites visitors with it's a relaxed atmosphere and quirky personality. Victorian homes painted in bright pastel colors give it a laid back and fun vibe and many buildings are perched on rocky walls all with the beautiful Ozark mountains as a back drop.
I travel to Northwest Arkansas for business regularly and on this occasion I decided to take an extra day to get to know the area better. I did some researched and I was intrigued with Eureka Springs and just minutes after arriving at the Northwest Arkansas airport I was driving through winding mountain roads towards Eureka Springs.
Driving Around The Historic Loop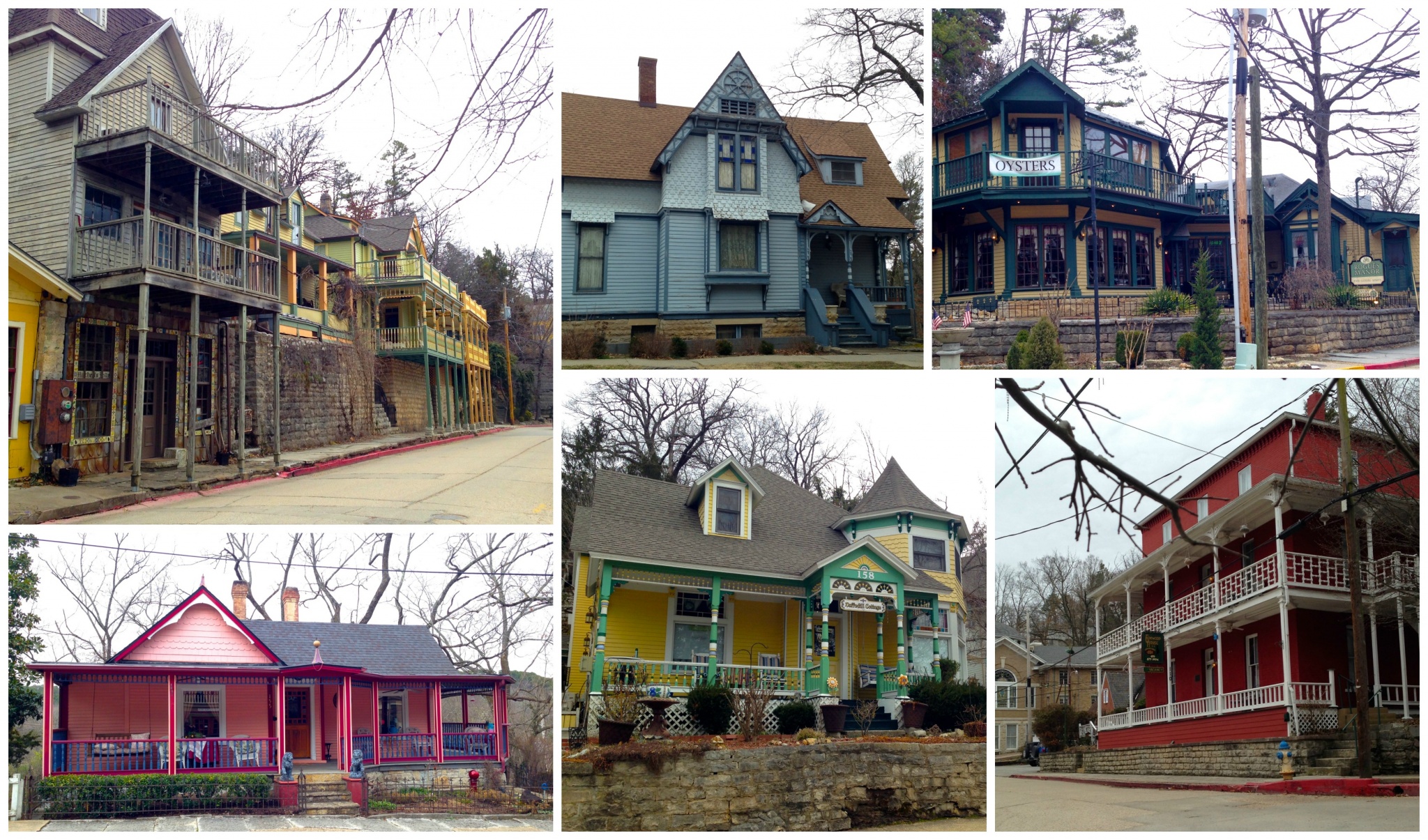 As soon as I arrived to The Loop: a circular historic route that takes you up and down winding streets lined by colorful Victorian homes I was pleasantly surprised by how charming and well preserved this beautiful village is. It's no wonder the entire town is on the National Register of Historic Places.
Historic Downtown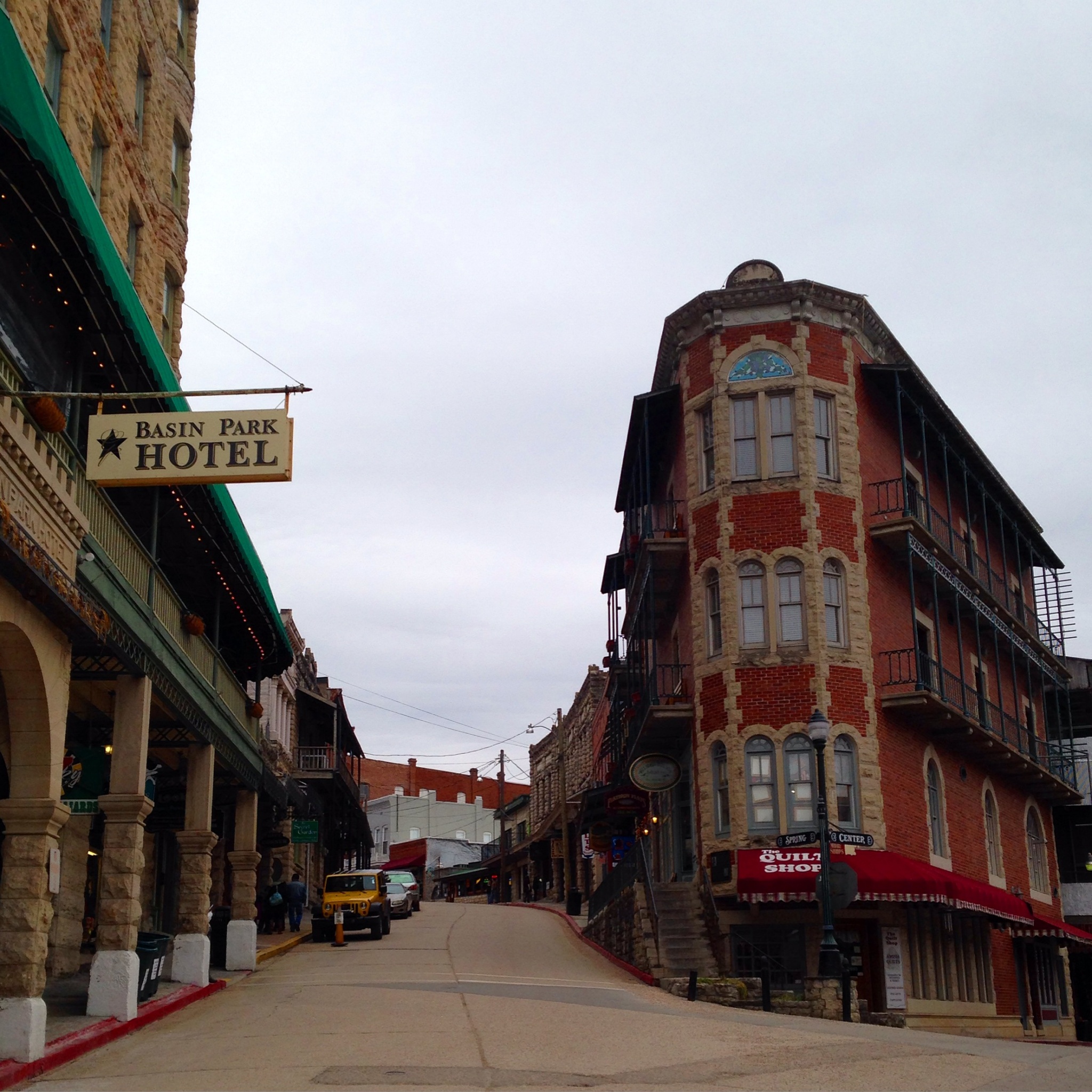 As you walk along the downtown streets lined with historic buildings it's clear why Eureka Springs has been named one of America's Dozen Distinctive Destinations by the National Trust for Historic Preservation. Spring Street, one of the main thoroughfares, features block after block of eclectic shops, antiques, colorful art galleries, sidewalk cafes and funky bars featuring nightly entertainment and has been named one of America's Best Streets by the American Planning Association and Yahoo Travel.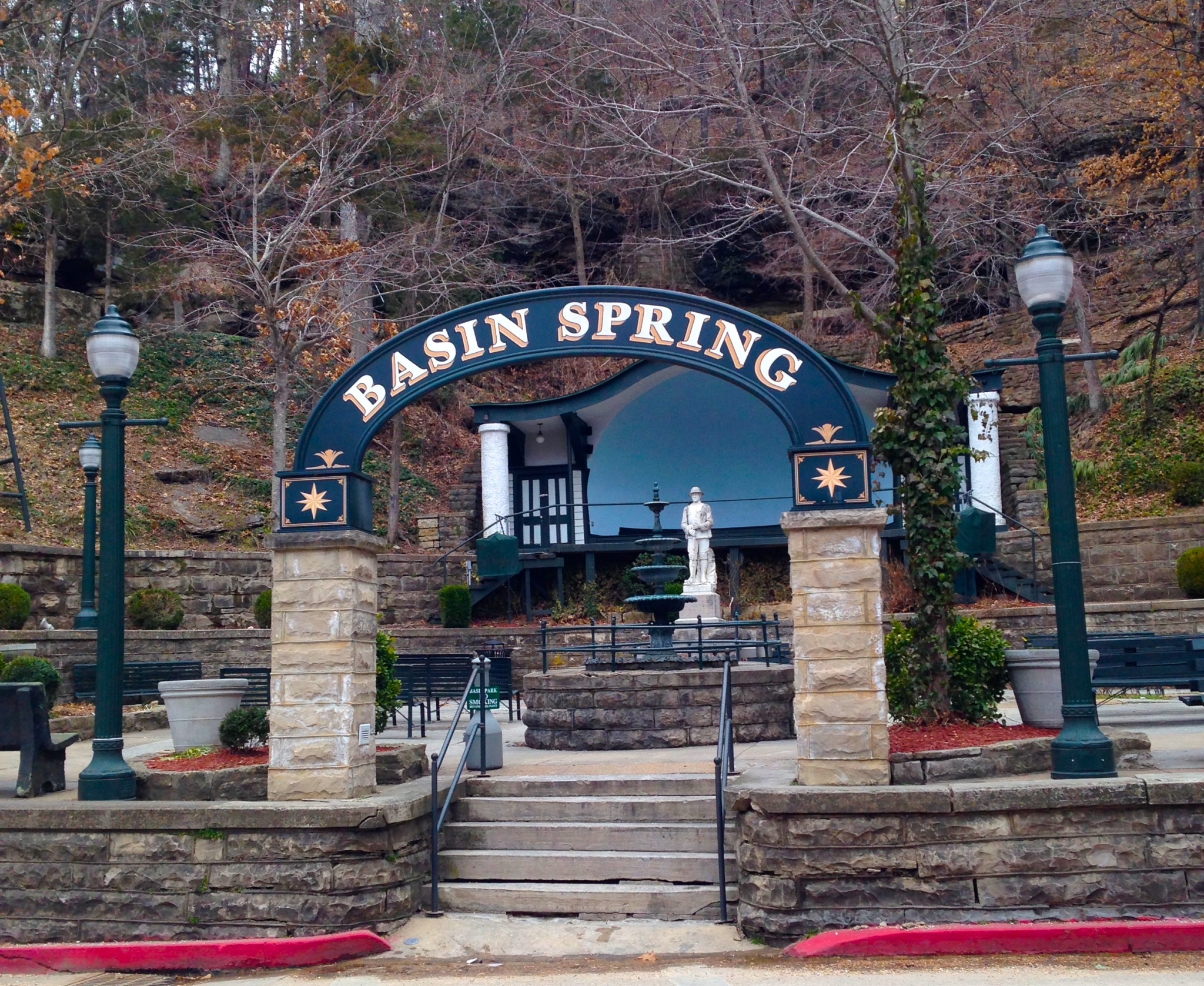 In the very heart of downtown is Basin Spring Park where live music pours from the historic bandshell all year long. You can explore the downtown on a trolley or ride a horse drawn carriage for a more romantic experience. You can also book historic walking tours or if you are more adventurous choose Downtown-N-Underground Tour or the Haunted Eureka Tour.
Ghosts and Weddings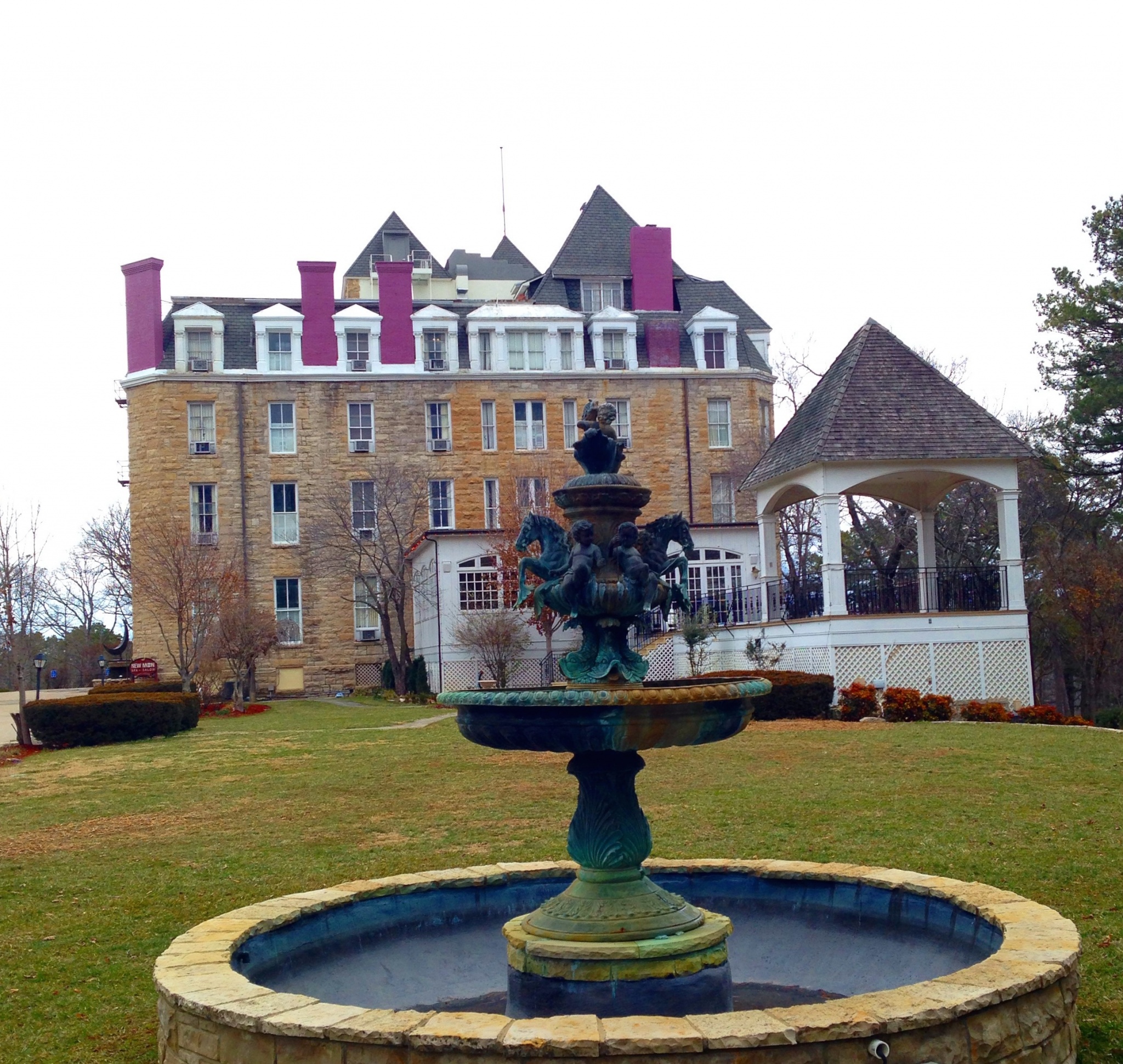 Perched above the town stands the 1886 Crescent Hotel & Spa, a palatial building building with well manicured gardens. The Crescent Hotel is famous for being considered America's most haunted hotel attracting thousands of tourists each year who hope to see one of it's many ghosts. You can stay for the night or take one of the ghost tours.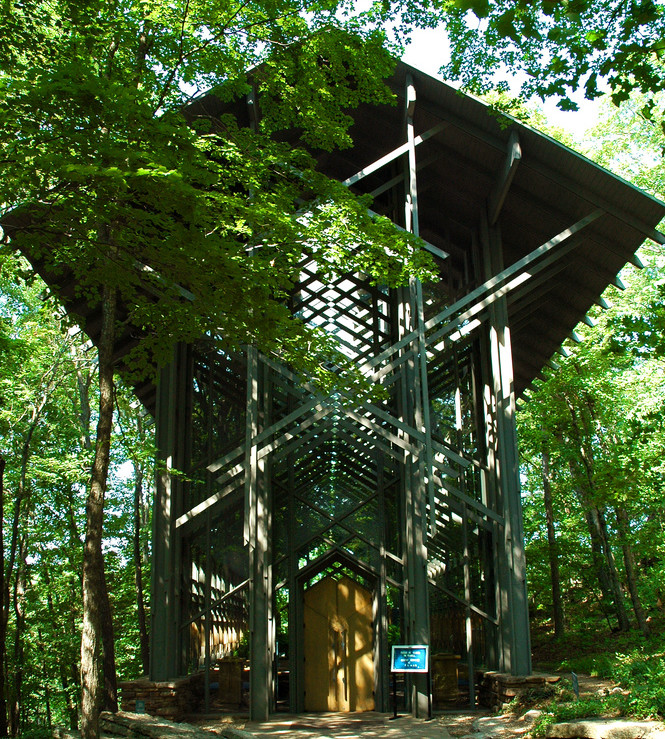 The hotel is also a very popular wedding destination. Nearby the Thorncrown Chapel, a majestic 48 foot wooden structure, is nestled in the forest. It's intriguing design has won it numerous awards including the AIA's Design of the Year Award in 1981. Along with the Crescent hotel the chapel is one of the most photographed wedding destinations in the 6 state area.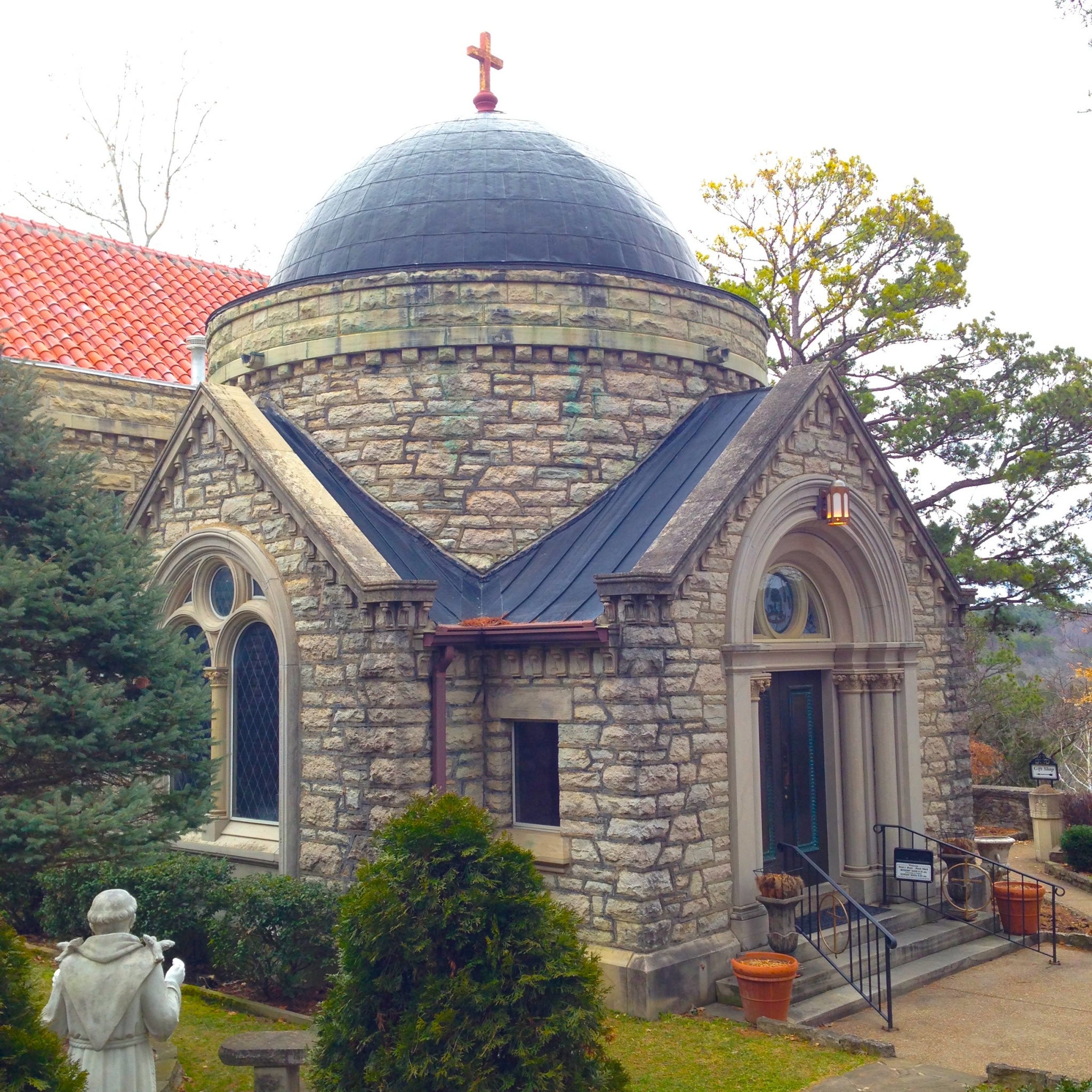 Eureka Springs is filled with romantic historic hotels, B&Bs and cabins and it's really no surprise that this beautiful town has won the hearts of so many couples who have chosen it for their wedding destination or just for a romantic getaway as it is a place to fall in love with; it's no wonder Eureka Springs has earned the title of Wedding Capital of the South.
Where To Stay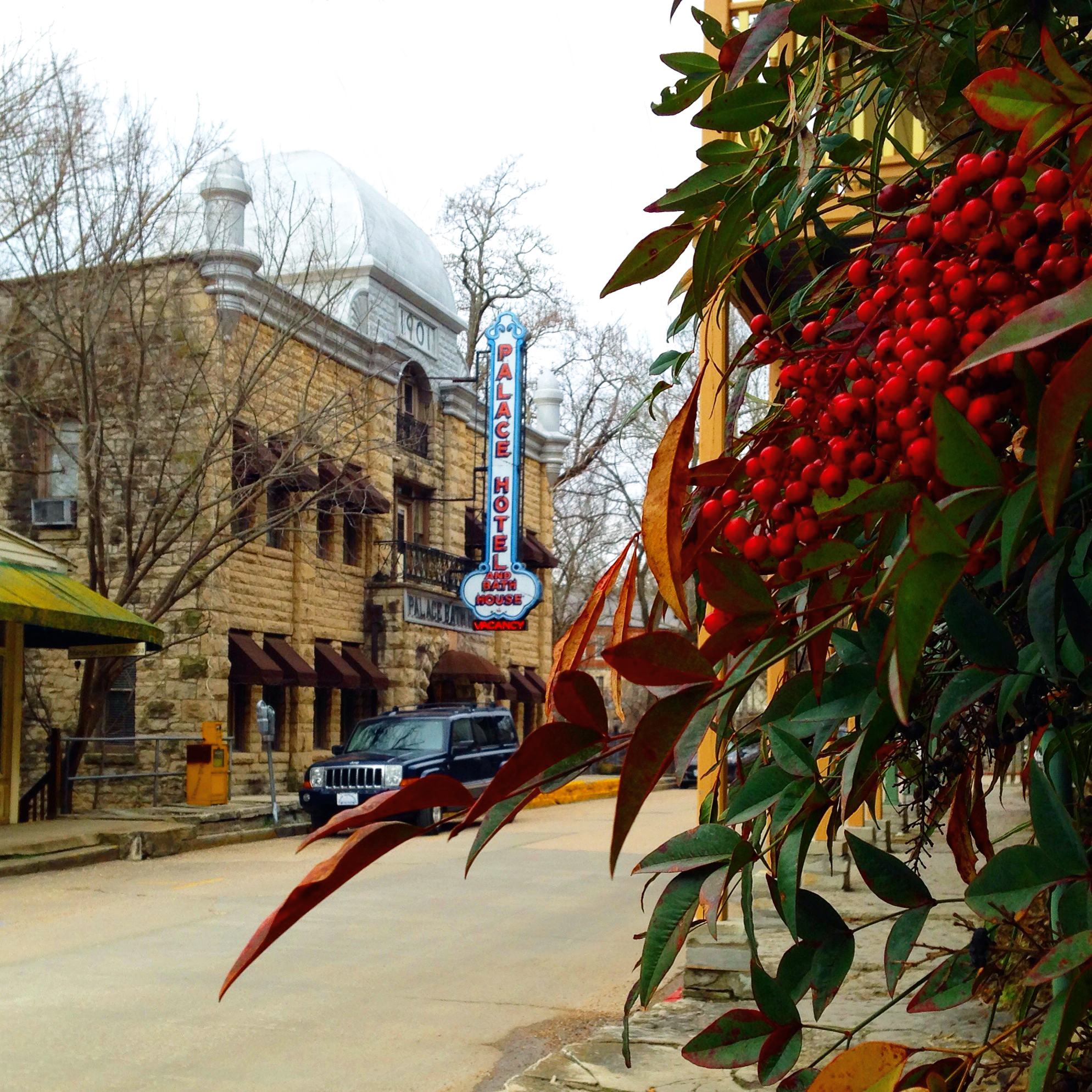 There are so many options when it comes to accommodations in Eureka Springs, from historic hotels to romantic cottages there is really something for everyone. I chose to stay at the historic Palace Hotel & Bath House: with a rich history that dates back to the beginning of the 1900's and an ideal location just steps away from Spring Street the Palace Hotel is charming, homey and romantic. From the moment that you enter the lobby you feel transported to another time; the hotel is in the National Historic Registry and has been lovingly restored. The suites are bright and decorated with antique furniture and fresh flowers. A delicious continental breakfast is included with your stay and the refrigerator is stocked with Champagne, sodas, sparkling water, cheese and crackers for no additional cost. I stayed at one of the Large Suites which was spacious and had a huge Jacuzzi bathtub, ideal for relaxing after a day of walking around Eureka Spring's historic streets or spending time outdoors hiking or visiting Beaver Dam or Table Rock Lake, both just minutes from the Palace Hotel. It's not wonder that the Palace Hotel & Bath House is a favorite destination for honeymooners and for couples looking for a romantic getaway.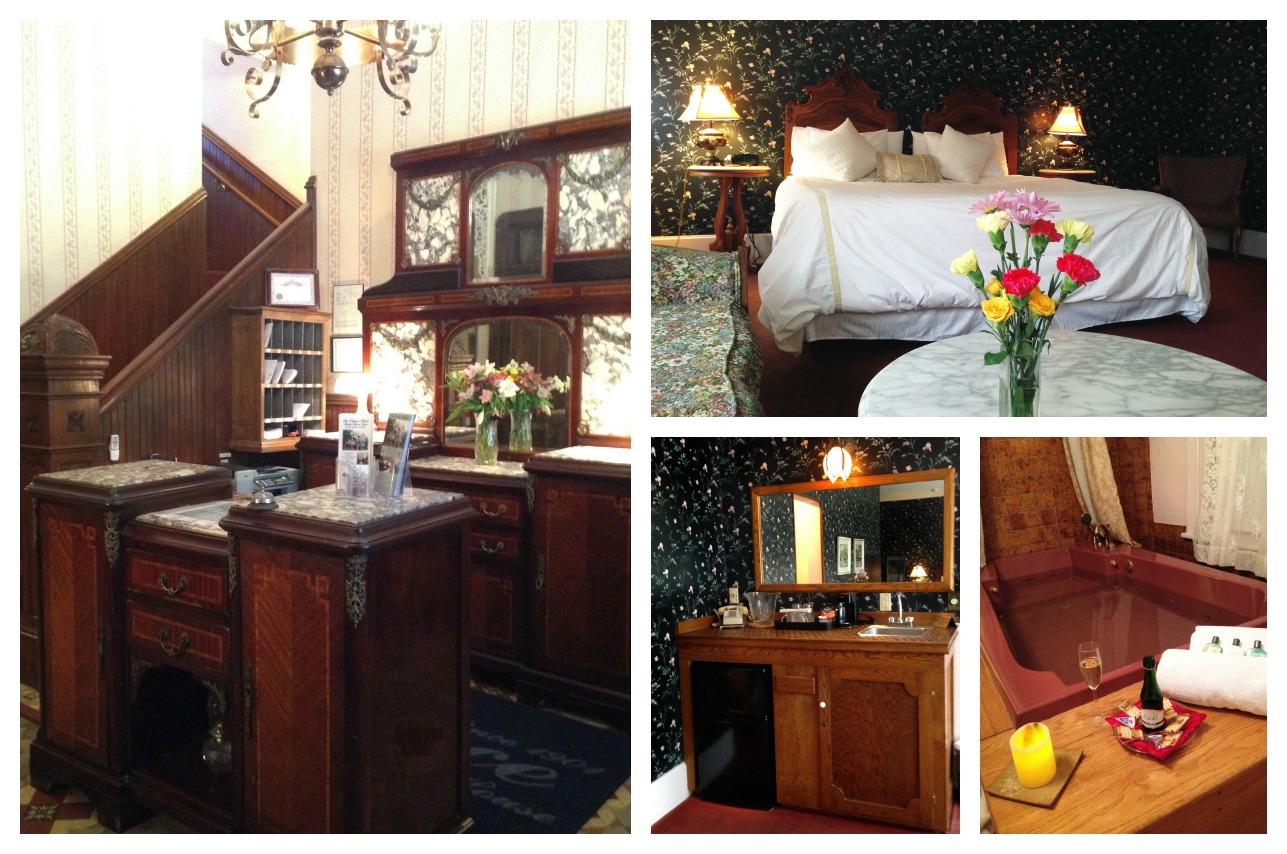 In the lower level the Palace Hotel has a Spa where it has been offering bath and spa services for over 100 years! You can take a relaxing mineral bath in an antique claw foot tub, enjoy a cleansing Eucalyptus steam treatment in wood barrel steam cabinets or indulge in a sweedish massage.
Where To Eat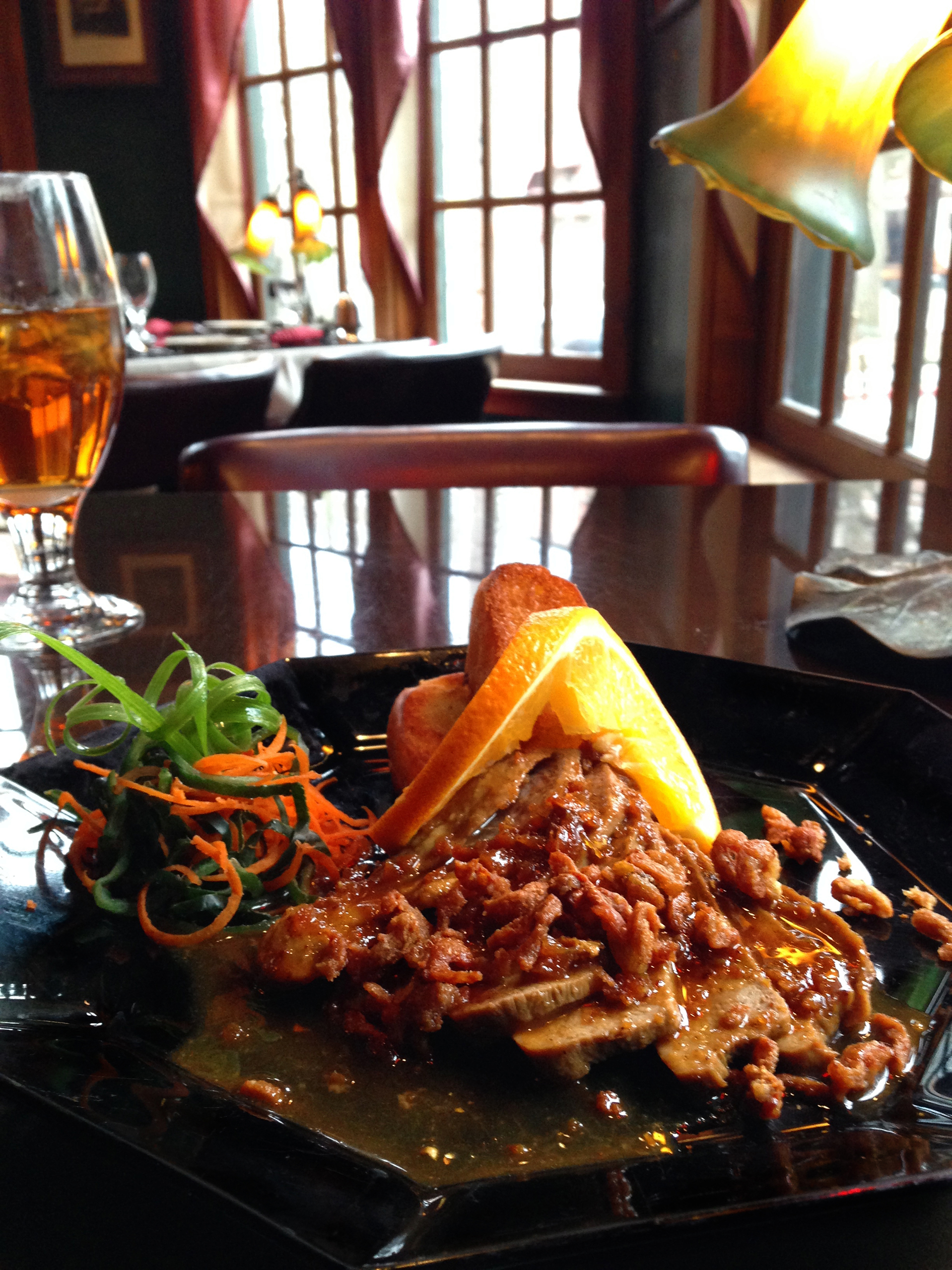 Just steps away from the Palace Hotel & Spa Rogue's Manor is an excellent choice for fine dining. Located in a historic Victorian home built in the 1870's the dining room has an intimate and warm atmosphere with a great view of the street and garden outside. I had the Baby Back BBQ Ribs and the Duck Breast, both amazing and I satisfied my sweet tooth with a delicious house-made bread pudding. For breakfast head to Mud Street Cafe with fresh food, friendly service and the best coffee in town.
When To Visit
Eureka Springs is a favorite destination during spring and summer, however I visited in the winter which meant that the mountain scenery was beautiful but a little bleak, the trees had lost all their foliage and the sky was gray but this also meant that I had the town to myself, which I like and the prices at the countless historic hotels and quaint B&B's and restaurants was so affordable. Even the drive back was delightful and I encountered lots of wildlife including a large group of deer and a huge hawk perched on a tree right on the side of the road. Do take into account that some restaurants and shops are closed during the winter months. I can only imagine how breathtaking the scenery must been when it's spring or fall so I am looking forward to going back soon.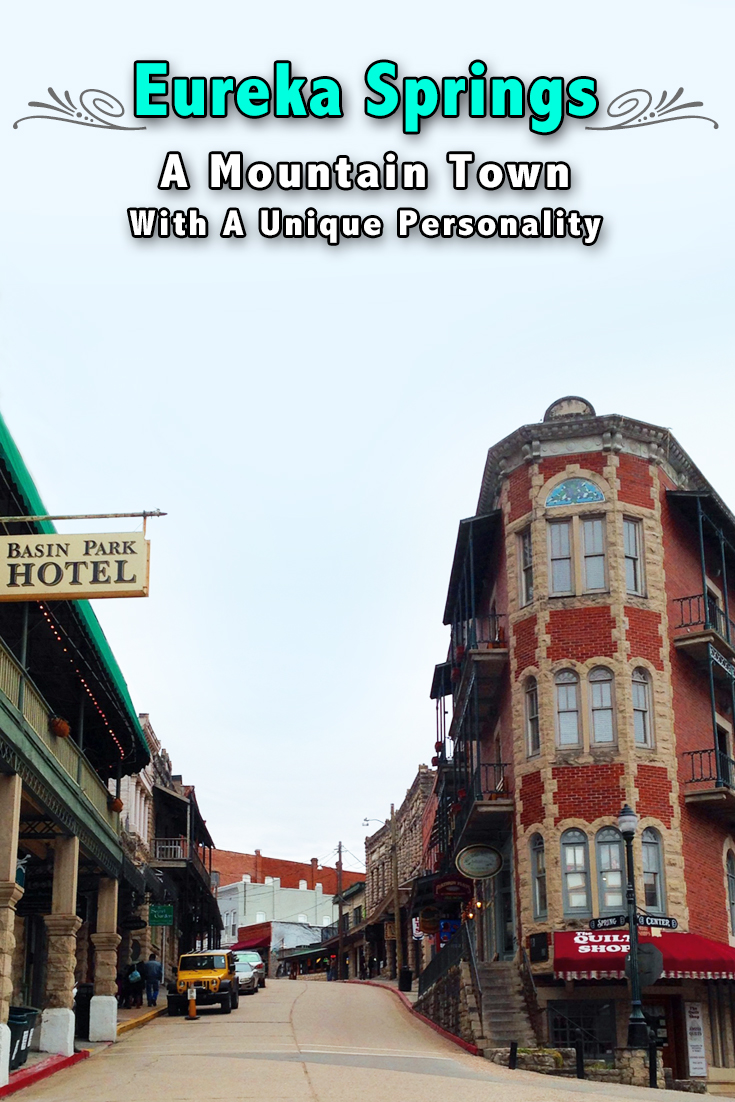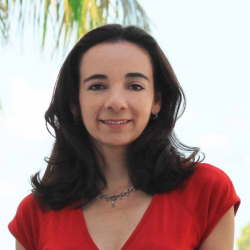 Latest posts by Paula Bendfeldt-Diaz
(see all)