This shop has been compensated by Collective Bias, Inc. and its advertiser. All opinions are mine alone. #EatLightEatRight #CollectiveBias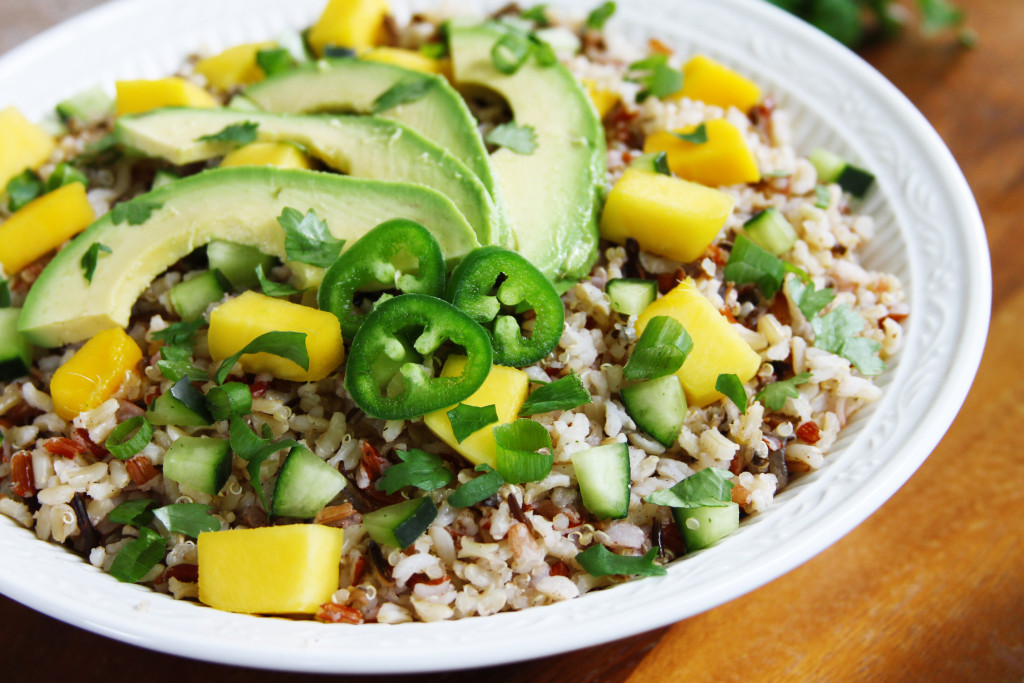 I was born in Chicago, Illinois. And while I talk a lot about being Latino and Guatemalan, a lot of my earliest memories are of snowy, white Winters and steaming bowls of soup in the midwest.  In Guatemala, we always had my mother's famous (at least to us) chicken soup. No matter where I was eating it, it was the family gathered around the table and sharing a meal that really sticks with me.  Aside from strengthening the family unit, sharing a meal, or just a delicious bowl of soup, was also a healthy choice for the whole family.
Today my family and I don't always have time to make a big batch of soup so we look to Progresso® Light Soups from Walmart to satisfy our soup cravings: they are almost as good as the soup my mom makes but with a lot less calories so it's a choice I can feel good about. There is just something about soups that makes you feel warm and fuzzy inside and the Progresso® Light Soups are perfect for this cold weather and we do get cold weather in Florida, it's in the 50s today and perfect for enjoying our favorite Progresso® Light Soups: Chicken Pot Pie Style and Beef Pot Roast.
Sharing a meal is as important to me today as it was all those years ago. This is why I put these 5 reasons to share a meal with your family at least once every day together. I know schedules today can be weird, so share whatever meal you can (even a late night , healthy snack) It's important because by sharing a family meal:
Your children will learn to eat better
Children eating with adults tend to eat healthier. The guidance of the parents helps to influence their eating, positively. This can lead to the development of healthy habits which extend into adulthood, lower body mass indexes and much more.  It's simply healthier to eat as a family!
Makes it easy to introduce new things
New foods are not always a hit with kids right away.  Experts say it can take upwards of 10 tries for a child to accept a new fruit or vegetable.  Variety in the diet is so important and kids might just like that Okra or Persimmon after all, if you are there to share it with them.
Communication
Eating together and having conversations during the meal provide opportunities for the family to bond and connect with each other. Putting in the time to listen to your kids is another very important reason to sit together at the table and share a meal.
Prevent Destructive Behaviors
Research shows that frequent family dinners (five or more a week), are associated with lower rates of smoking, drinking, and illegal drug use in pre-teens and teenagers when compared to families that eat together two or fewer times per week. Even as older children's schedules get more complicated, it is important to make an effort to eat meals together. Scheduling is a must.
It's Fun!
Getting together with the people you love most is always a good time.  When that time together revolves around delicious food, all the better!
If you want to try a new dish for your next meal I created a really delicious and healthy Mango Cucumber and Brown Rice Salad.  I suggest pairing it with a hearty and healthy soup like Progresso® Light Soups from Walmart, we chose the Chicken Pot Pie style for this family meal.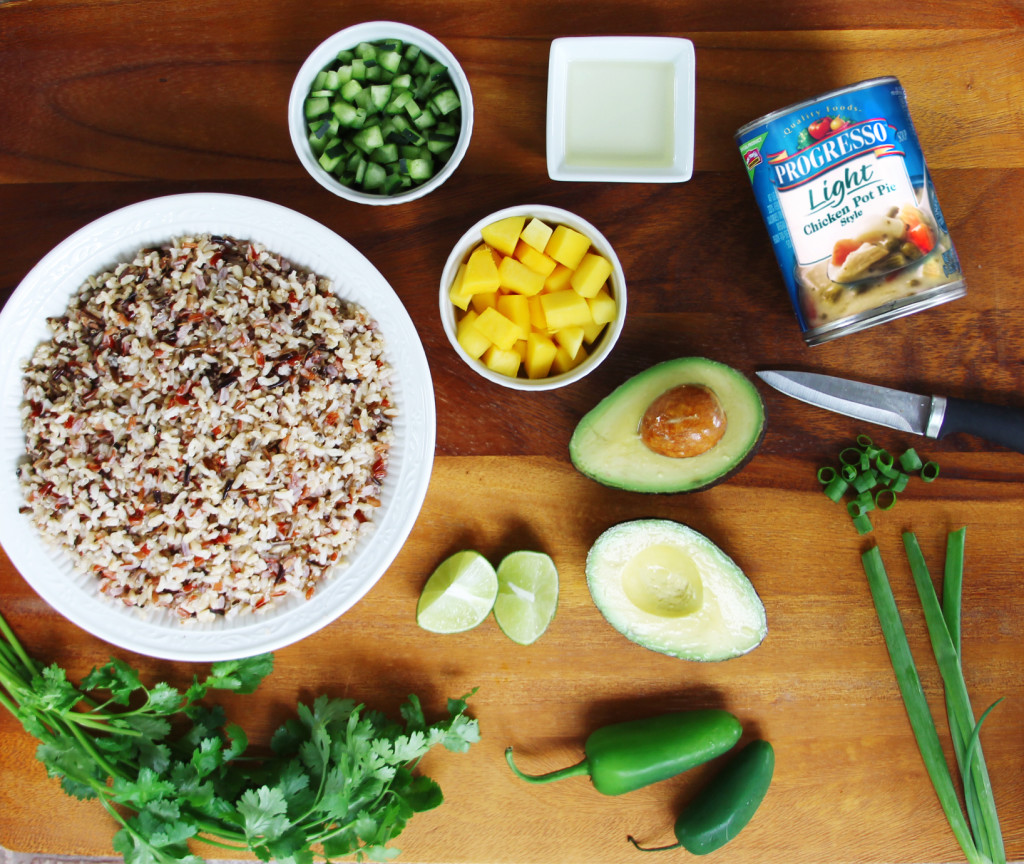 Ingredients:
1 1/2 cups  rice blend with quinoa
1 cup chopped mango
1 cucumber, peeled, seeded and diced
1 Hass avocado cubed
1 jalapeno, seeded and thinly sliced
2 scallions, thinly sliced
1/2 cup chopped fresh cilantro
Finely grated zest and juice of 1 lime
2 tablespoons olive oil
1 teaspoon sugar
Salt and freshly ground pepper to taste
Directions:
Cook rice according to instructions, I used a quick cooking rice blend that includes quinoa but you can replace it by brown or black rice or your favorite rice blend.
Drain the rice and rinse under cold water until cool; shake off the excess water.
Combine lime juice, zest, olive oil, sugar, 1 teaspoon salt, and pepper to taste in a large bowl and whisk.
Add the rice, mango, cucumber, jalapeno, scallions, cilantro and and mix.
Season with salt.
Top with avocado and sliced jalapeños.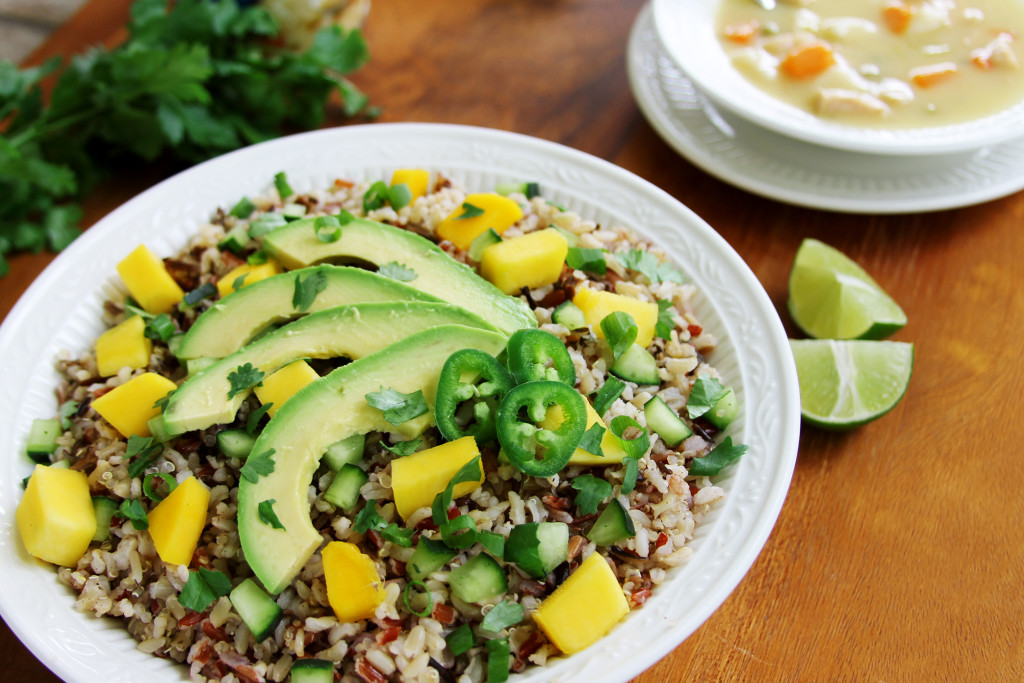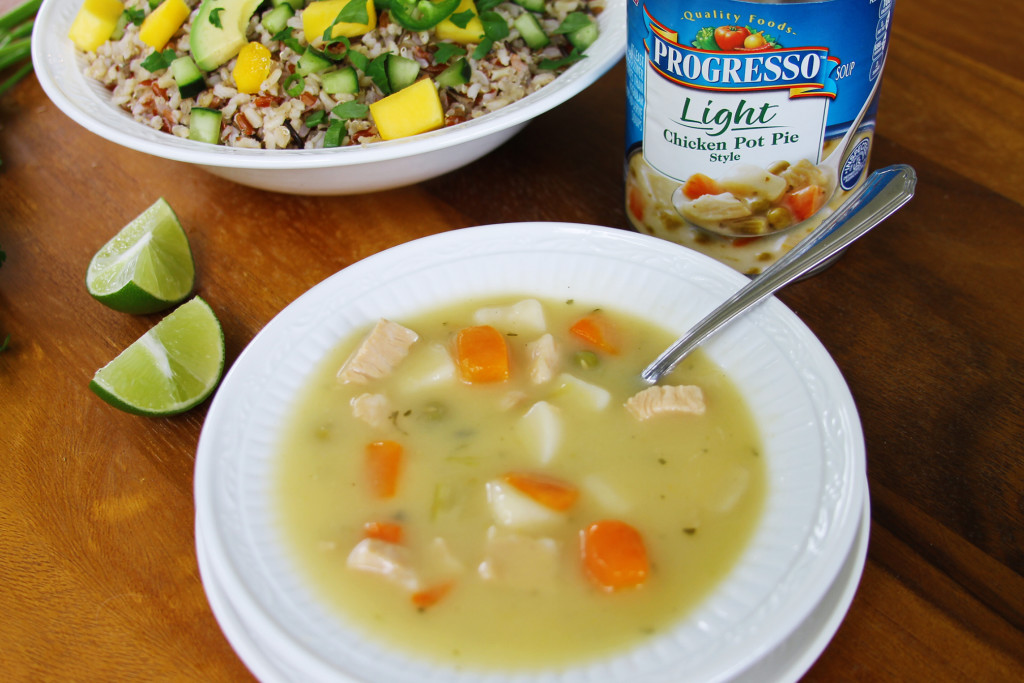 You can SAVE $1.00 ON FOUR when you buy FOUR CANS any flavor canned Progresso® Light Soups with this coupon!  Something else I love about the Progresso® Light Soups have Box Tops for Education, which lets us support our children's school by sending the Box Tops to school. Collecting Box Tops has become a family activity as well and sometimes after dinner we will sit around the table and the kids help to cut off the box tops.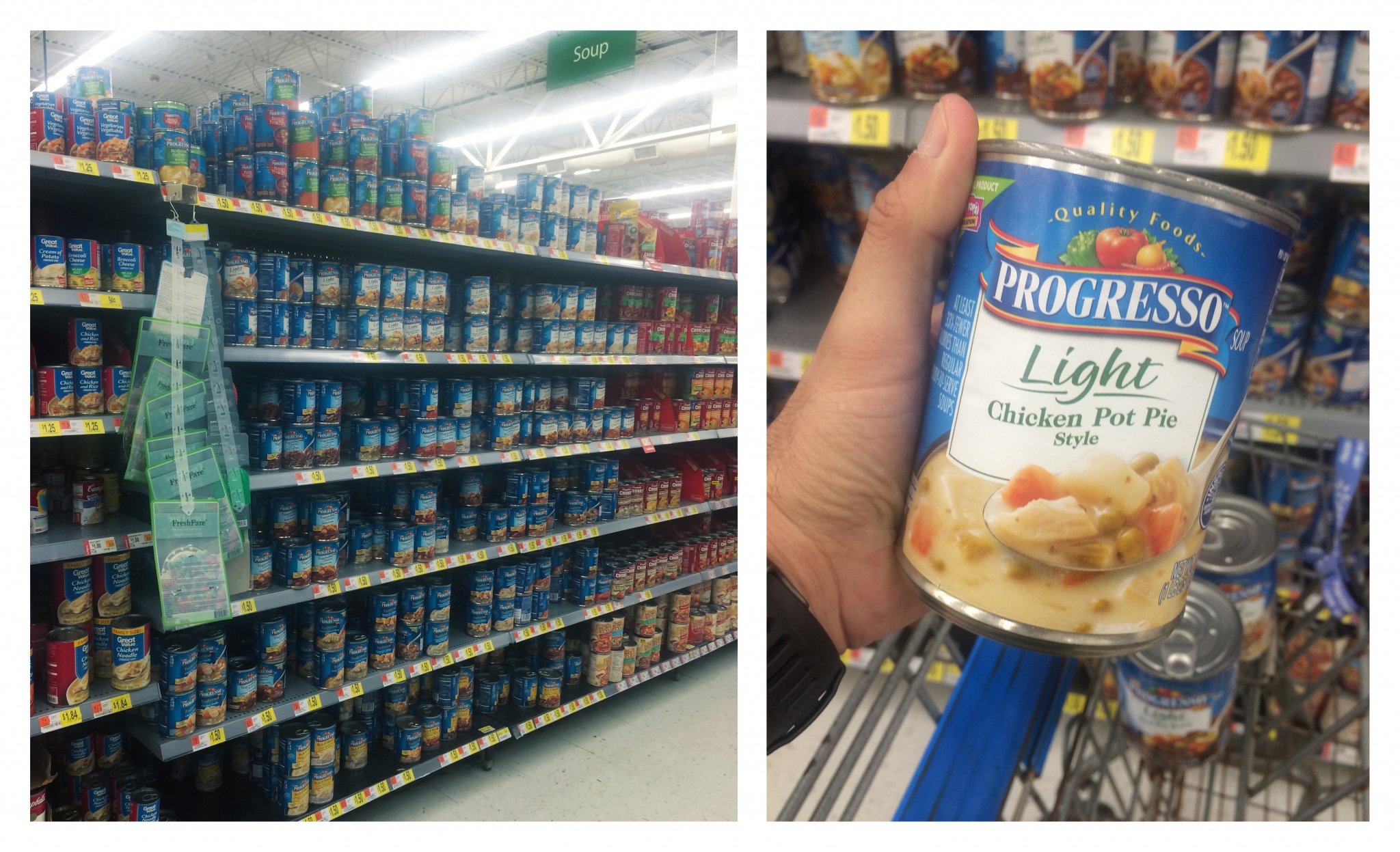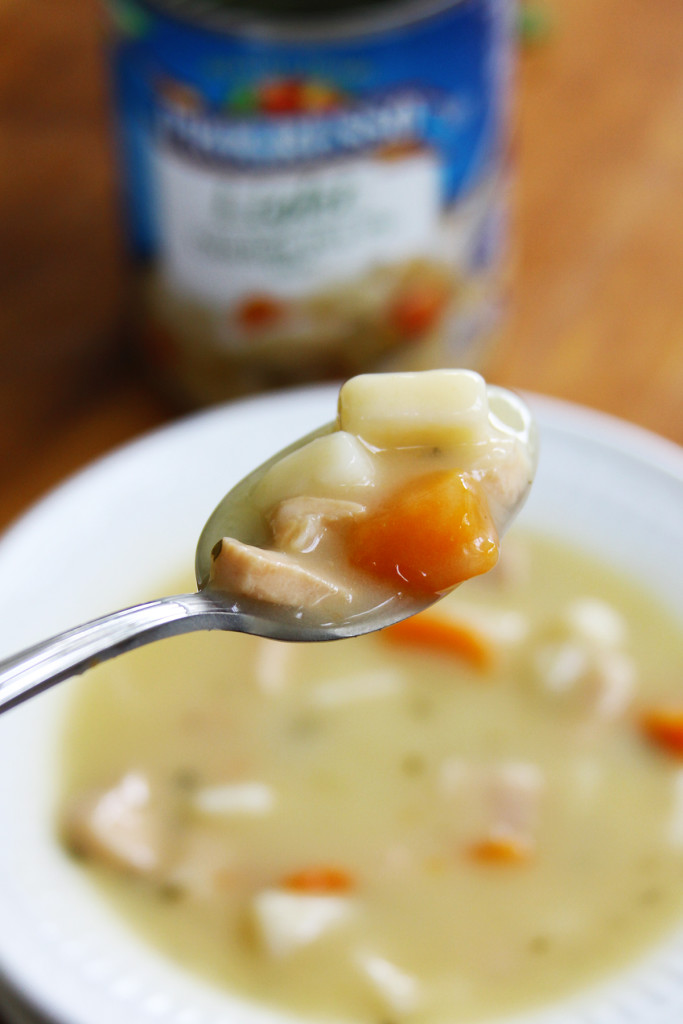 Latest posts by Cesar Diaz
(see all)