This post was written by me through an activation with HireInfluence on behalf of 4-H. Although I received compensation for participating in the campaign, all thoughts and opinions are my own.
These fun STEM activities for kids are easy and fun for you to do with your kids and they are a fantastic way to teach kids about science, technology, engineering and math through fun activities that they can do at home.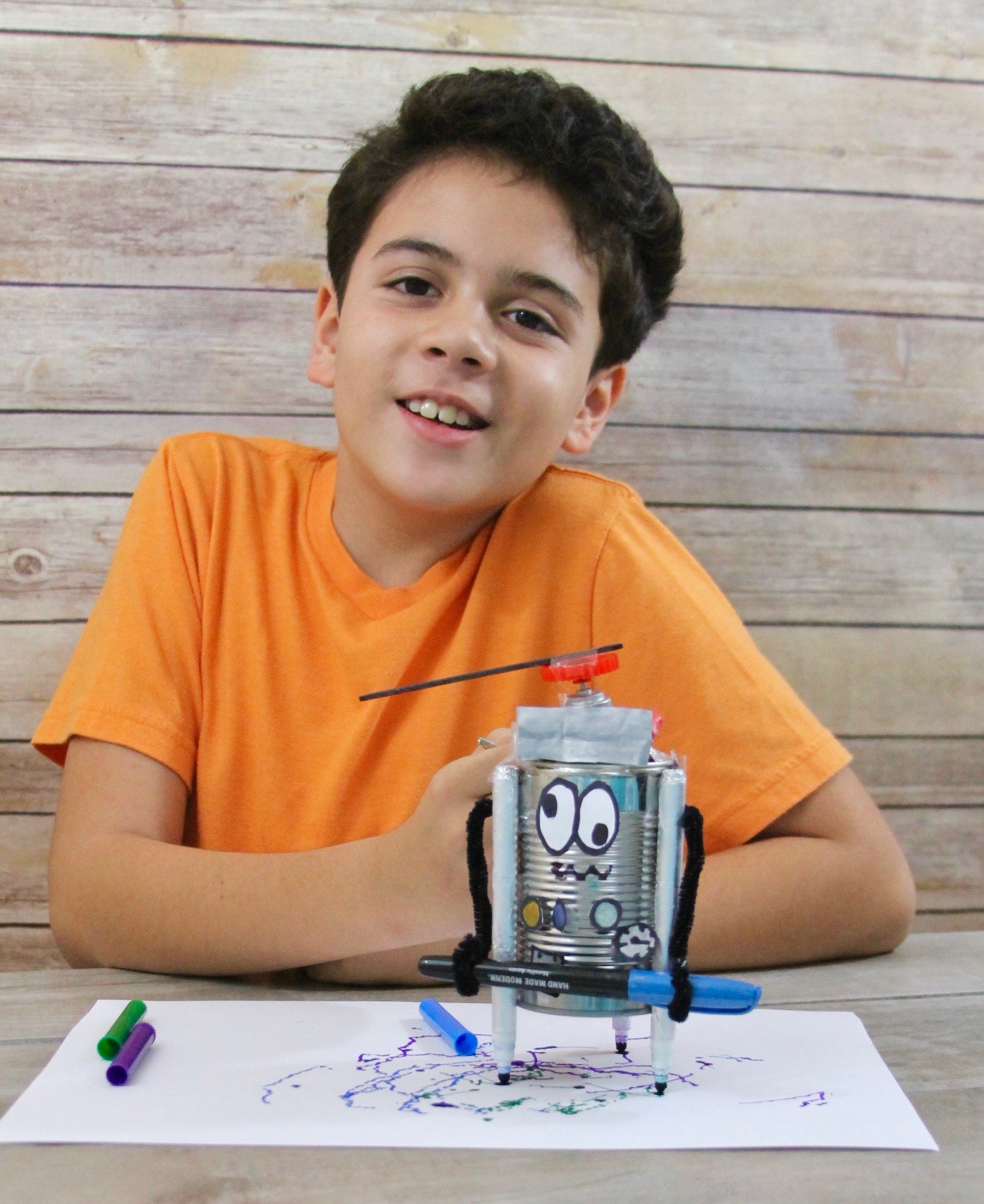 There's nothing quite as exciting for a parent as seeing your kids' eyes sparkle with excitement and wonder as they learn something new and there's no better way for kids to learn than by doing. That is why I'm so happy to be partnering with 4-H to share all about their Inspire Kids to Do movement, which gives kids more opportunities to do and helps grow leaders ready to navigate life and career.
This month 4-H is launching their year-long Inspire Kids to do movement with 30 Days of Doing. 30 Days of Doing celebrates ALL kids who "do" with purpose across the nation and provides 30 days of fun, skill-building ideas and activities for moms and kids. We joined 4-H's 30 Days of Doing by picking 3 STEM activities from their Inspire to Do list and we not only had lots of fun but my kids learned a lot. This was also a great opportunity to share quality time with them doing activities that inspire them to learn and do.
Fun STEM Projects for Kids
Fruit Battery
Create a fruit battery and learn how electric circuits work and how to chemical reactions create electricity.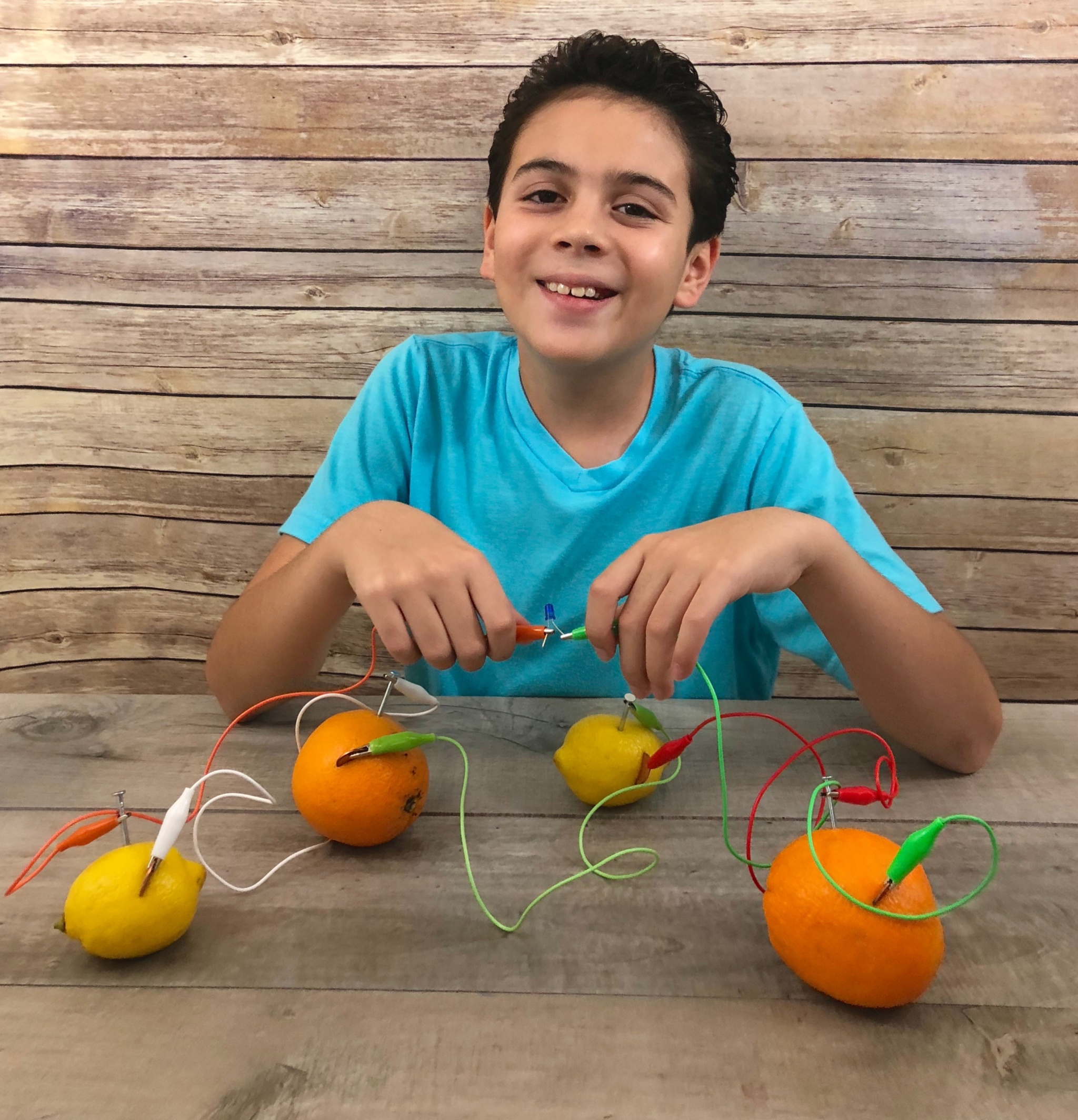 To make this battery you'll need 3-4 lemons (limes, oranges and other citrus fruits will do as well), galvanized nails, copper pennies, alligator clips and a LED light.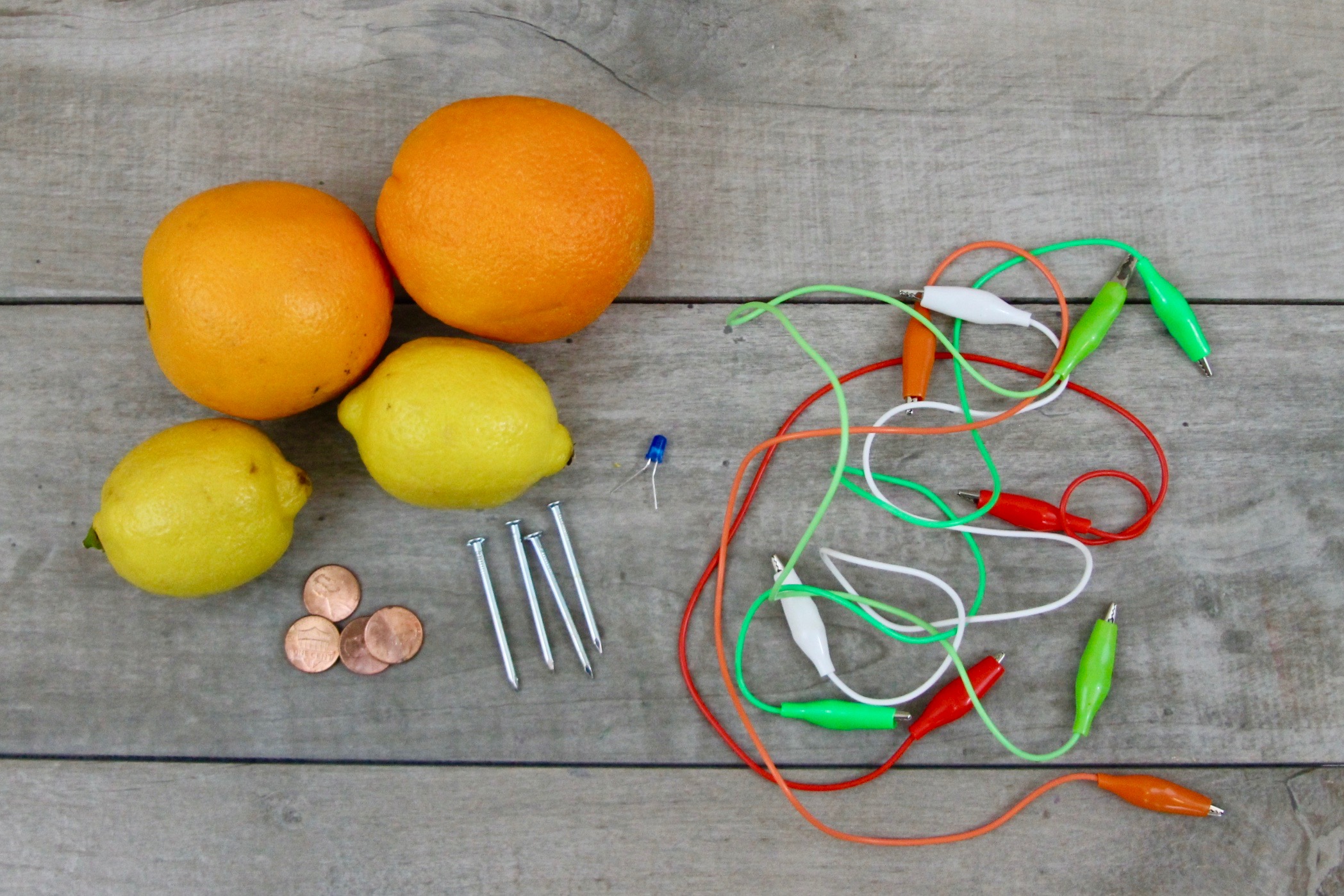 Start off by rolling your lemons, limes or oranges to break the juice pockets in the citrus fruit and make sure they are juicy inside.

Carefully use a knife to make a small incision in each of the citrus fruits. Insert the penny into the incision and insert a nail in the opposite end of each fruit.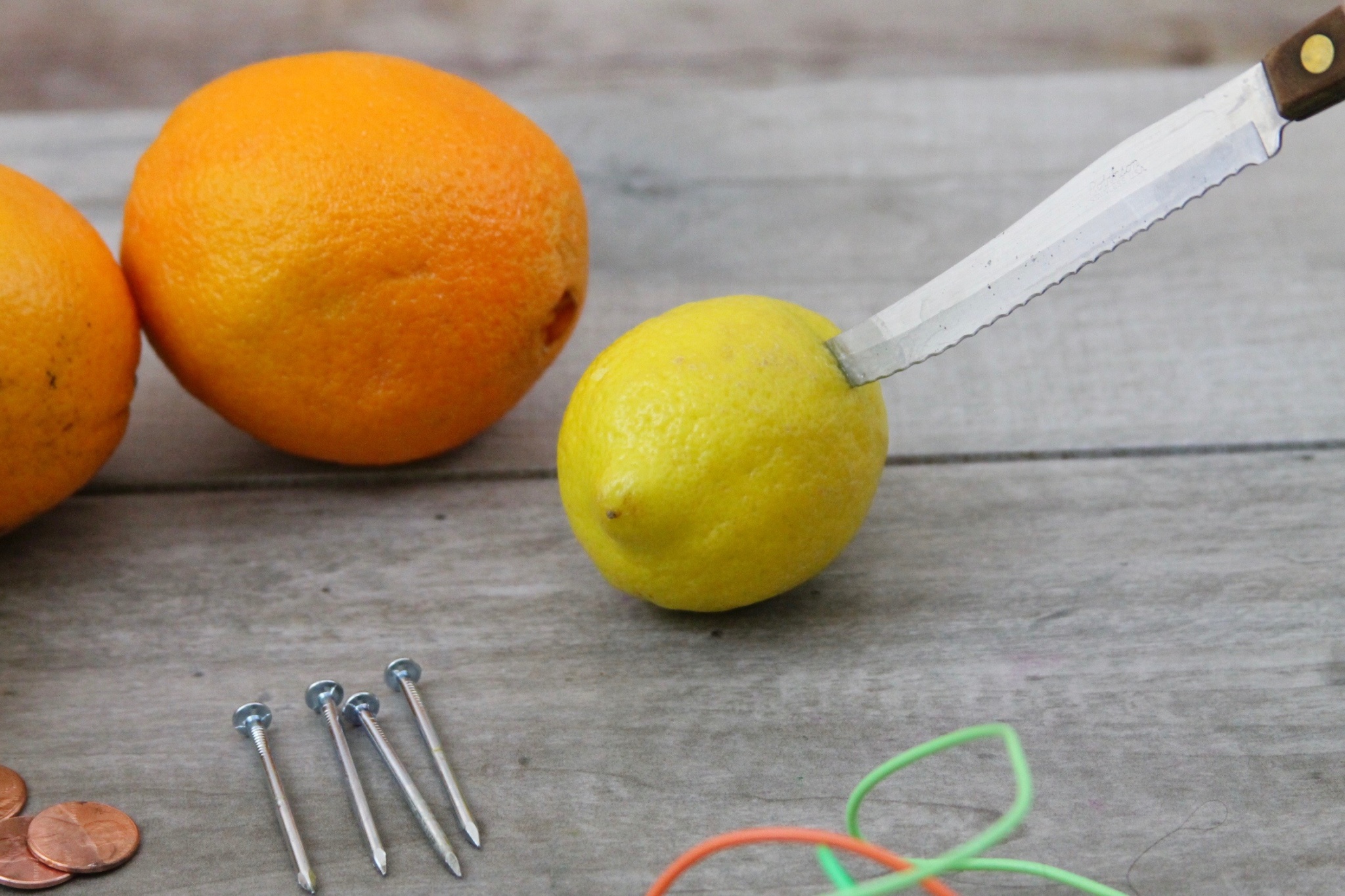 Using the alligator clips connect a penny in one of the fruits to the nail in another one of the fruits and vice versa. You will be left with two free clips at each end of your battery.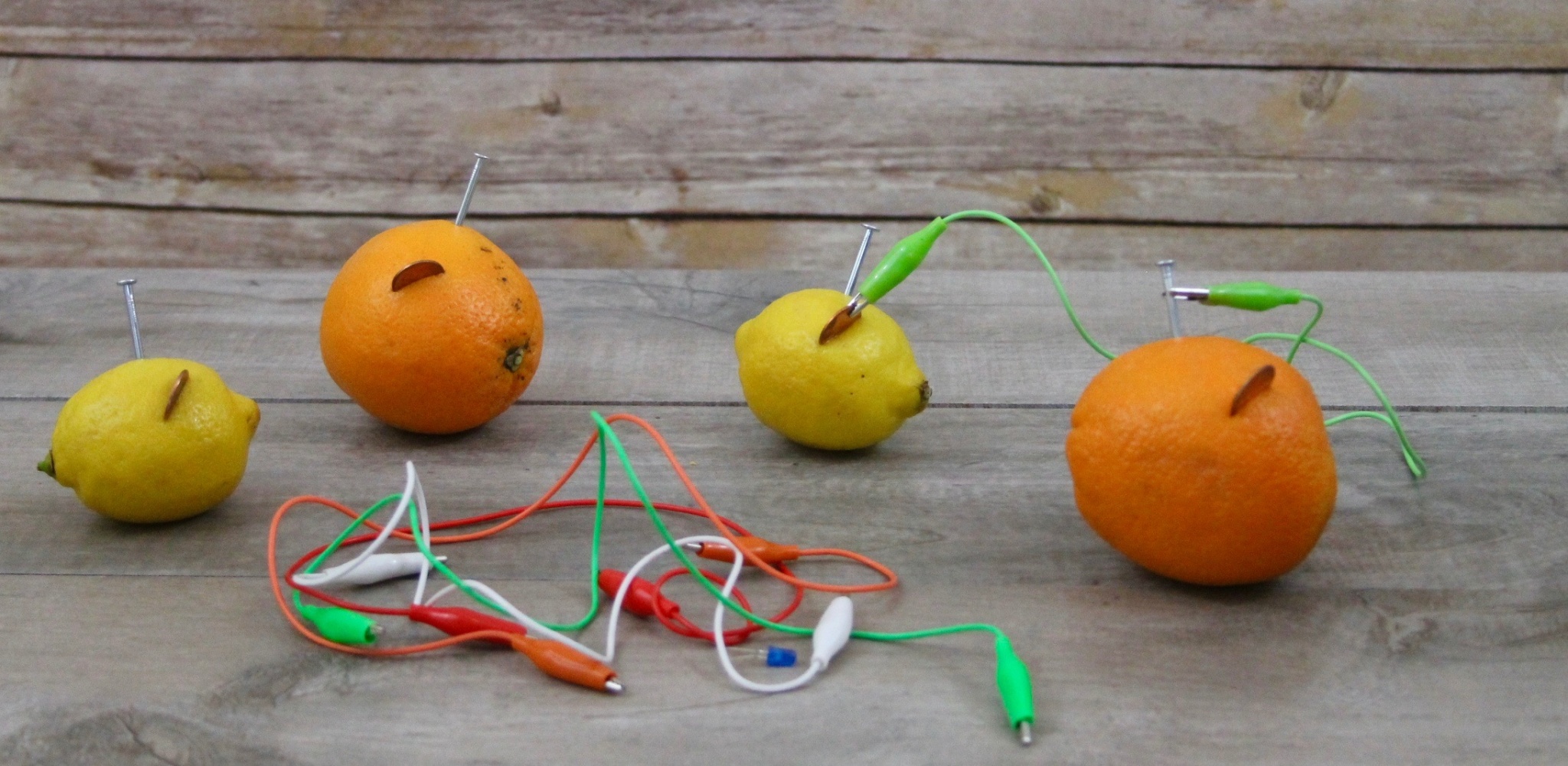 To close the circuit, attach each one of the clips to each one of the wires on the lead light.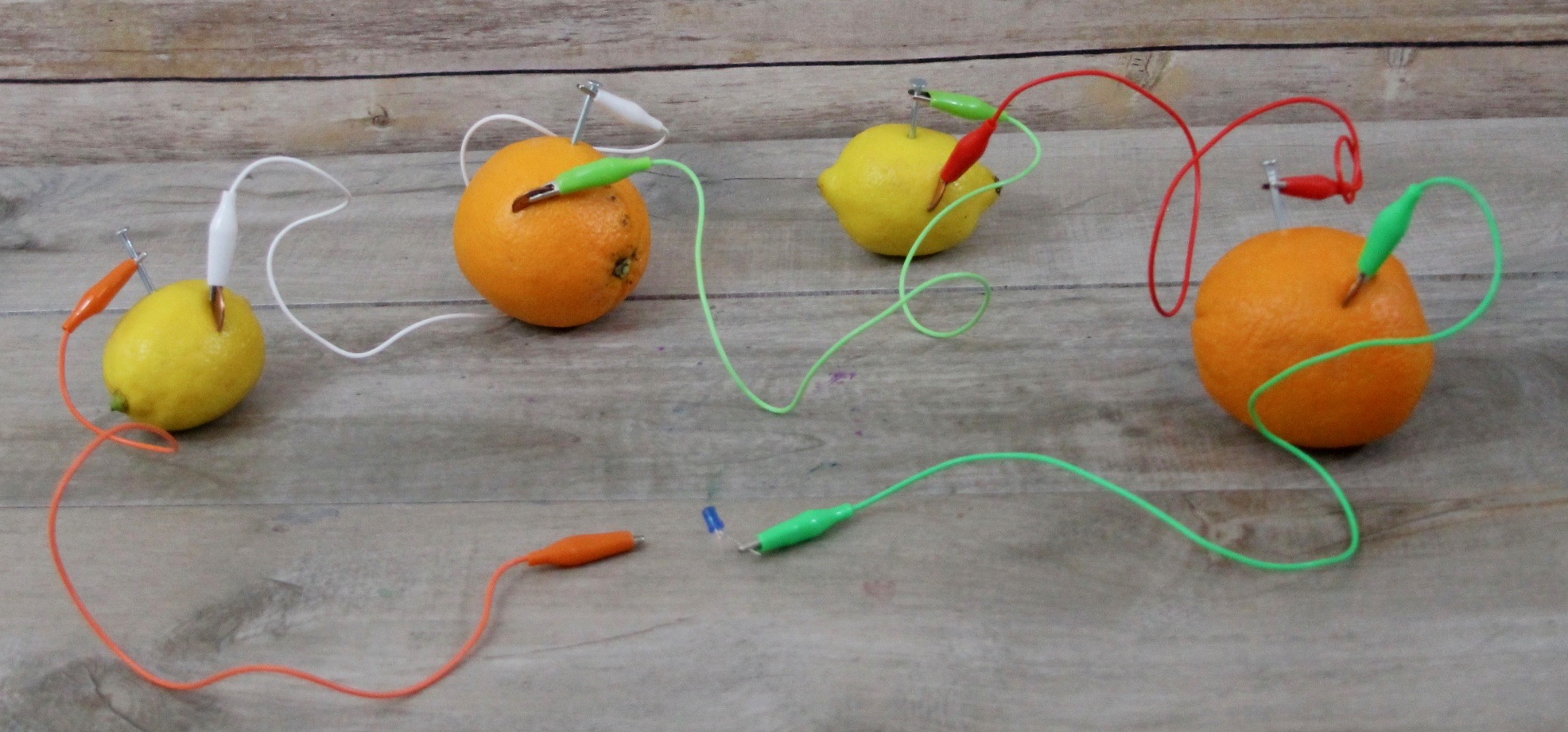 If the LED light does not light up try switching the alligator clips to opposite wires on the LED light, you can also try using more fruit to create a stronger electrical current or use different fruits to test what fruits will produce more energy by using a voltmeter.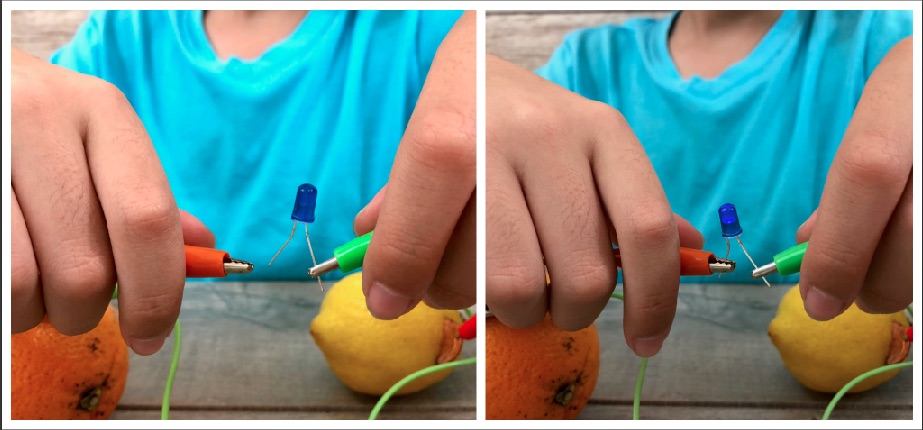 Find out how electricity is generated to light up the LED light by visiting the 4H Inspire to Do website.
DIY Robot
You can create an easy robot at home that will teach kids basic concepts about motors and engineering concepts. We got the idea from the 4H Inspire to Do website however my son made some changes to the original concept and made this little wiggle robot his own.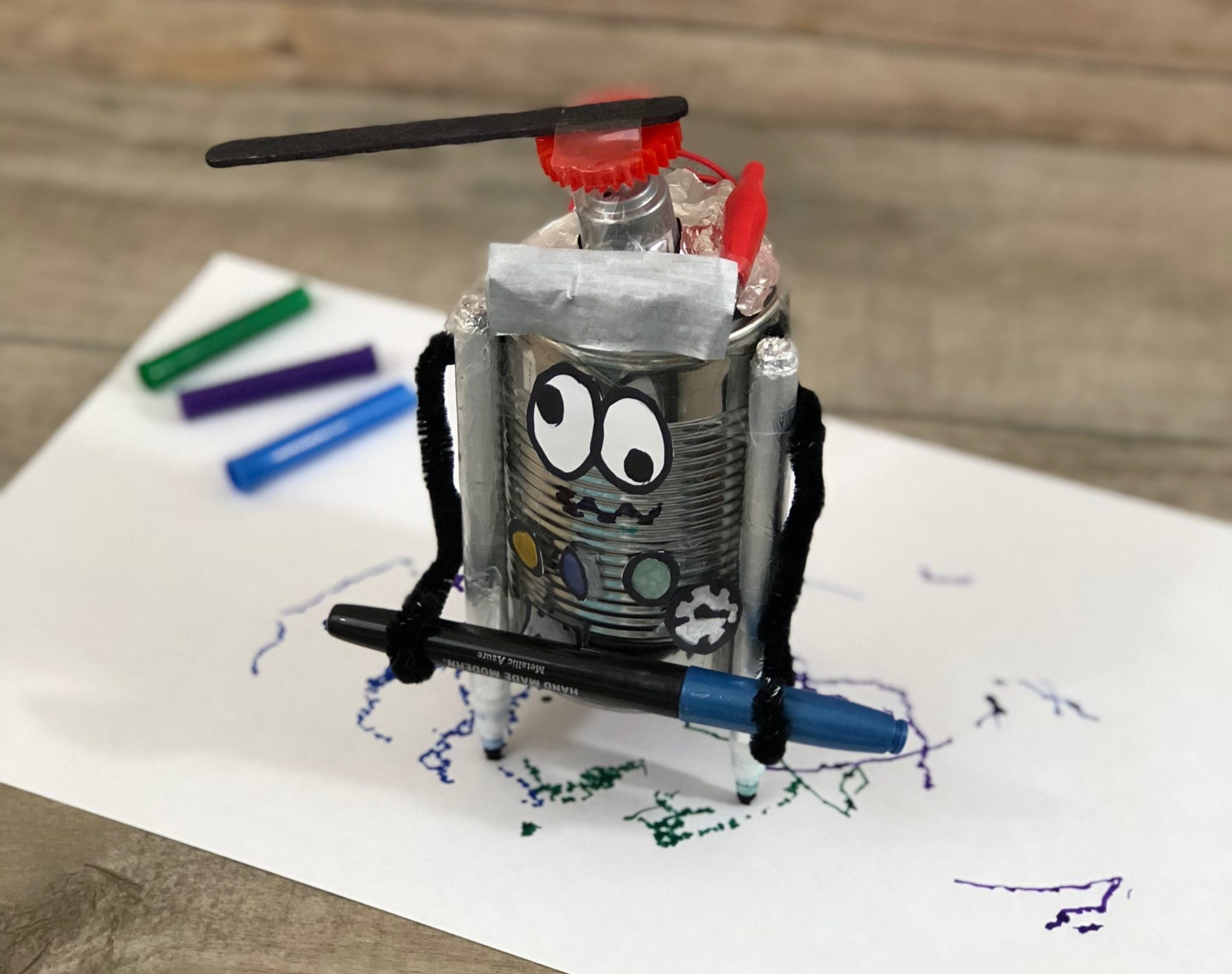 For this robot, you will need an AA battery, washable markers, a paper or plastic cup (my son decided to try this with a can to give it that metal robot look), a copper wire with stripped ends or alligator clips, a DC motor, rubber bands and electrical tape. We also used a few extra materials to create this version of the robot including some pipe cleaners for the hands and a popsicle stick and gear to attach to the motor and make the robot wiggle more. We also used aluminum foil to cover the markers and make the robot look more metallic and used paper and markers to decorate it. You can also use goggly eyes (my son ended up just painting his own eyes for the robot).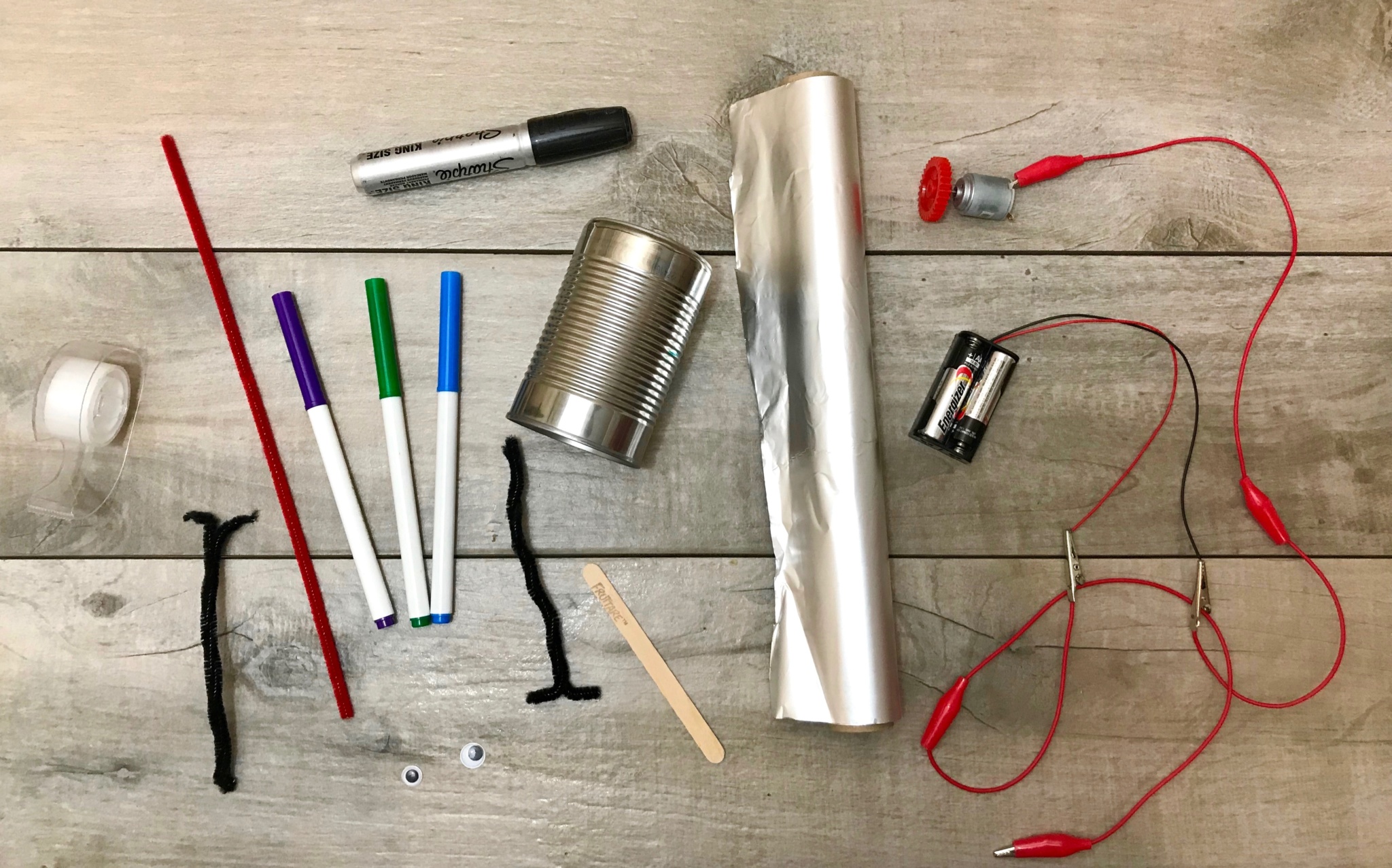 Start attaching the markers to the cup or can, you can use rubber bands or tape. For this version, my little guy wrapped them in aluminum foil.

Attach the popsicle stick to the motor.

Attach the motor and the battery to the top of your cup using the tape.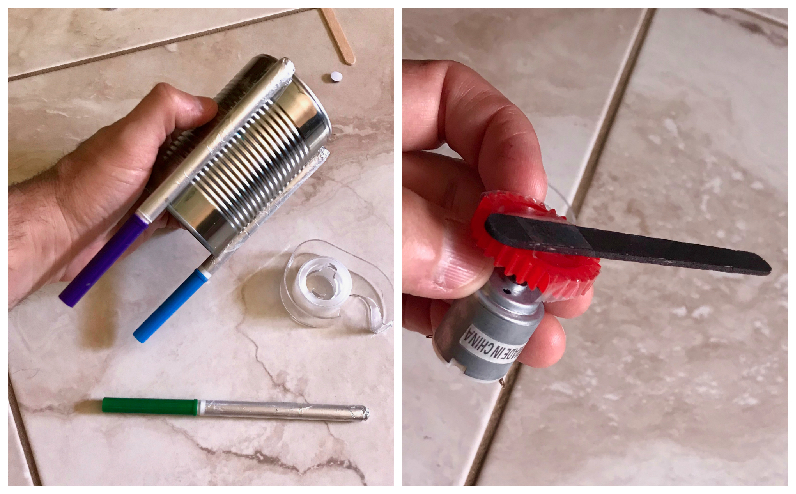 Connect the copper wires or the alligator clips to the connectors on the back of the toy motor. Secure them with tape or rubber bands to keep them from getting disconnected.

Secure the toy motor to the top of the cup using the tape.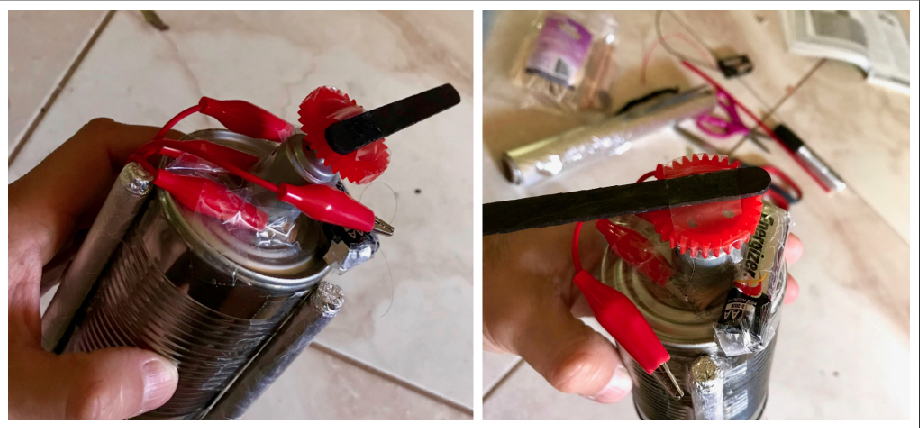 Tape the battery to the top of the cup.

Tape one of the copper wire ends to the + side of the battery (or in this case the alligator clip).

Touch the second copper wire or alligator clip end to the – side of the battery and watch your robot go!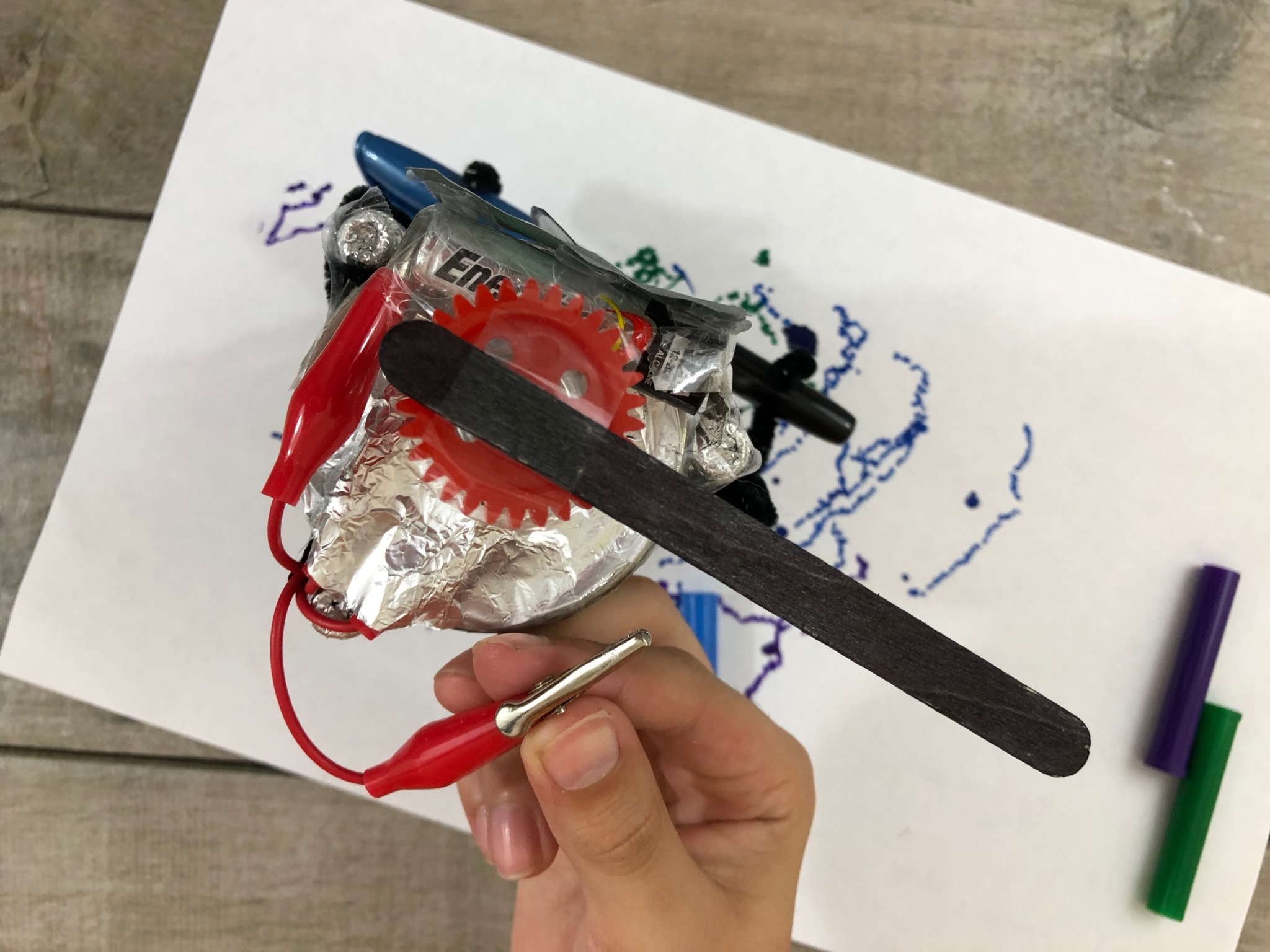 Letting your kids add their own ideas and personality to the robots makes for a more fun and engaging project. They can also try putting the legs in different places and compare how different designs work.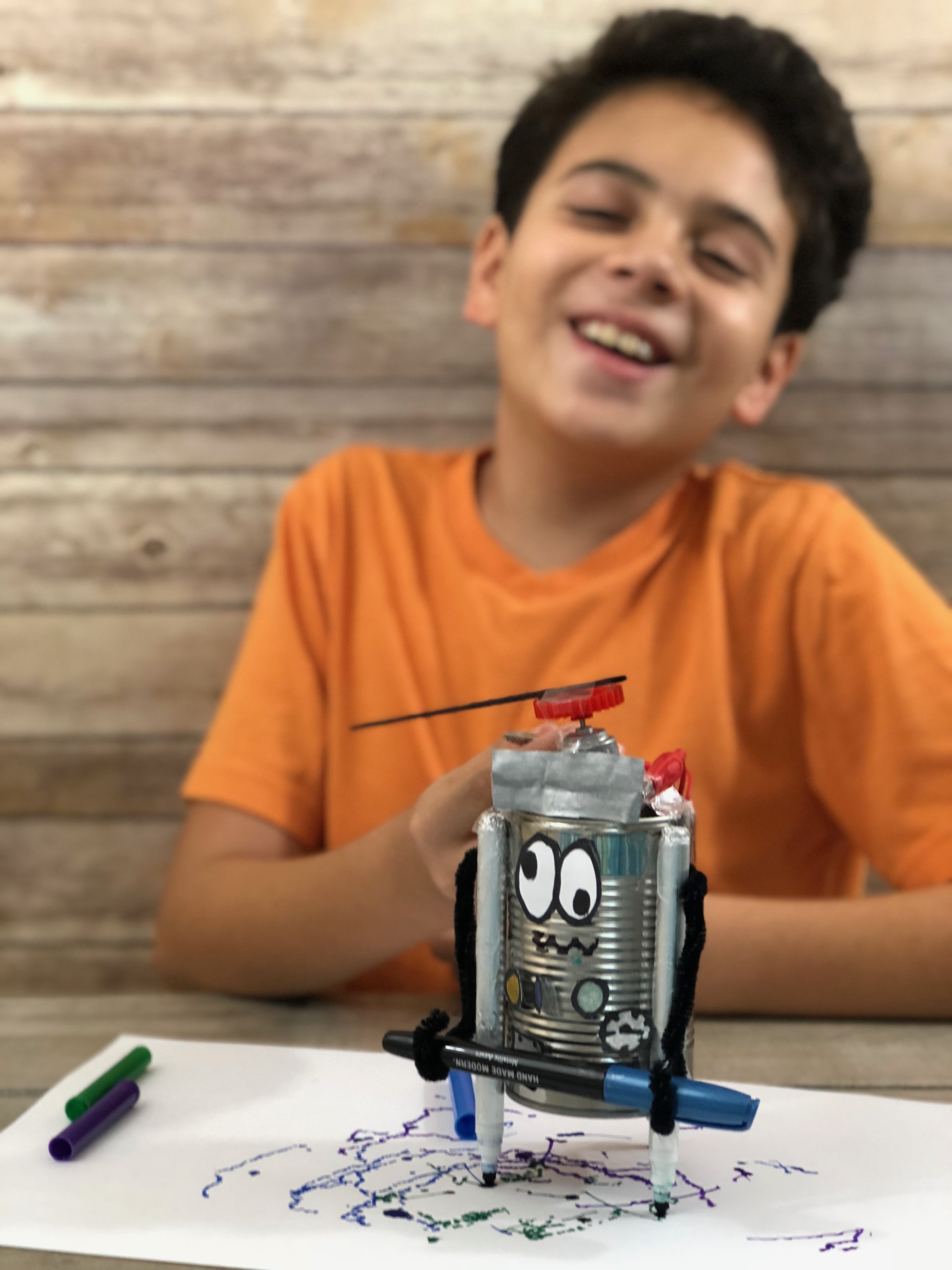 Growing Your Own Herbs
Growing your own herbs not only teaches kids all about how plants grow but it's also a great way to get kids involved in tasting new flavors and flavor combinations by using the herbs to cook with.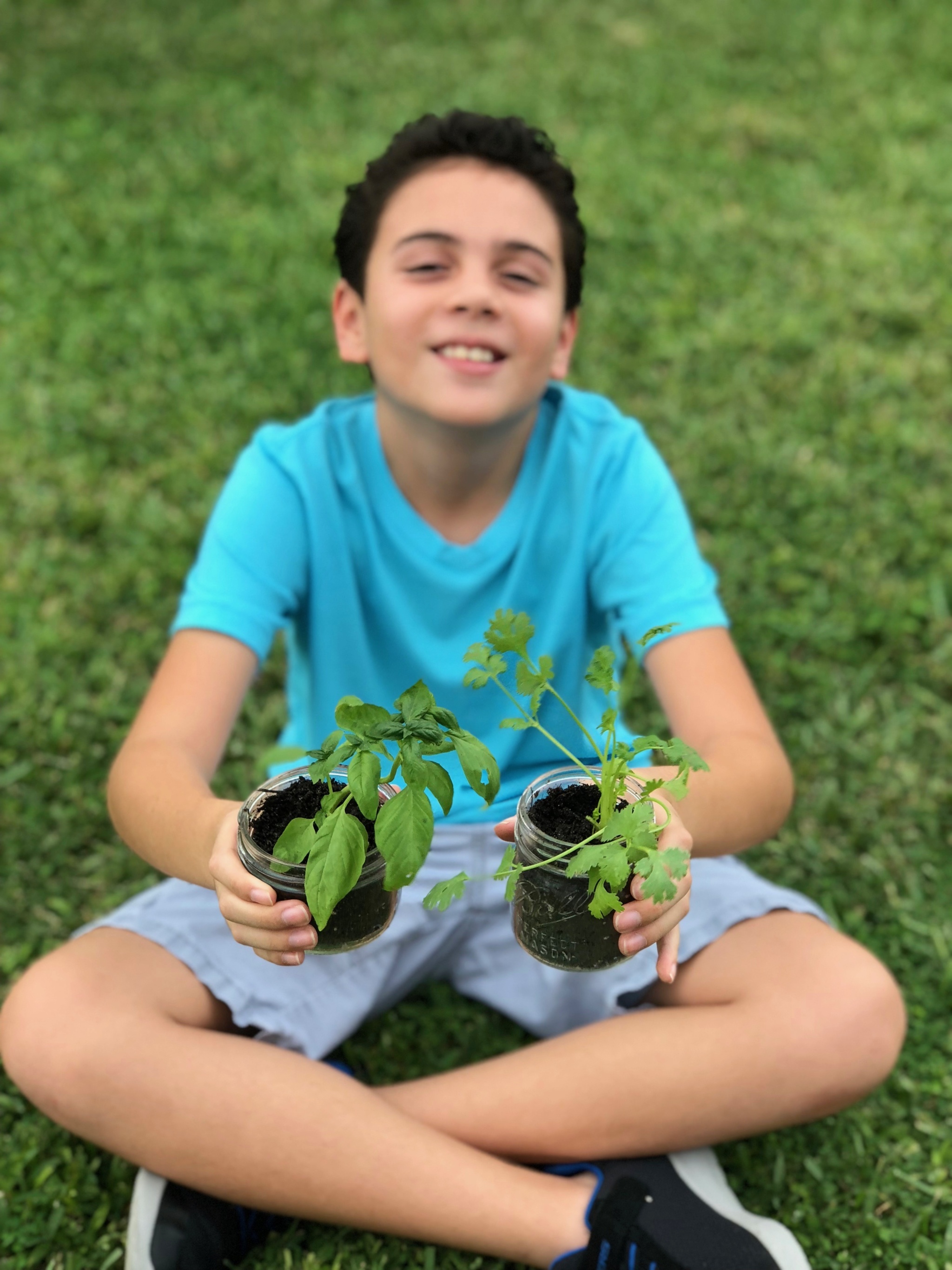 Some herbs need more water than others, sum herbs like direct sunlight while others like partial sunlight or shade. Before planting your herbs help your child do a little research online about what each herb needs to grow healthy and strong so that you can pick the herbs you want to plant. Also take into consideration flavors and uses for the herbs and plant herbs that you and your child can easily incorporate into fun kid-friendly recipes.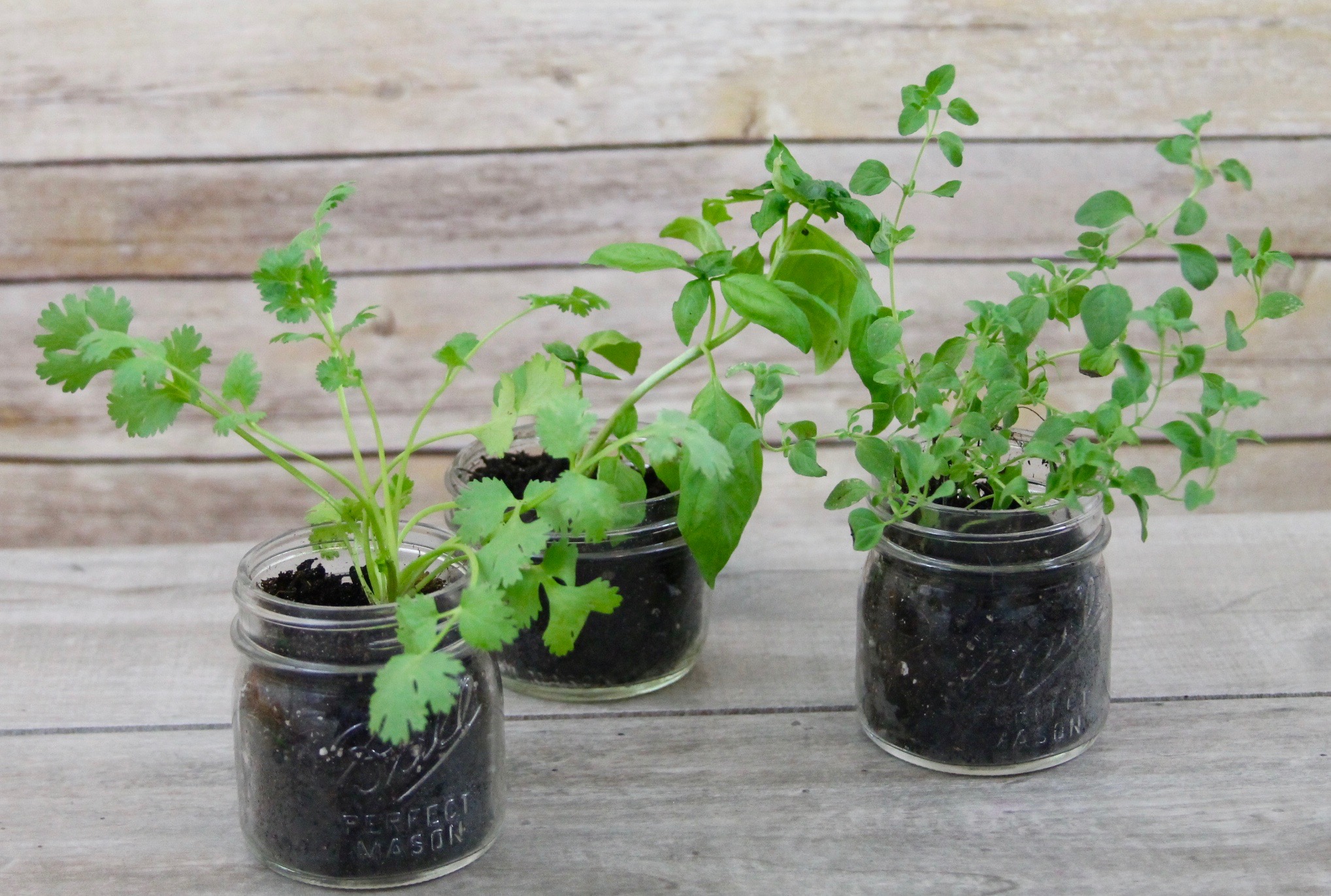 You can start small by growing herbs in mason jars and then move on to planting herbs and maybe even some vegetables in your garden.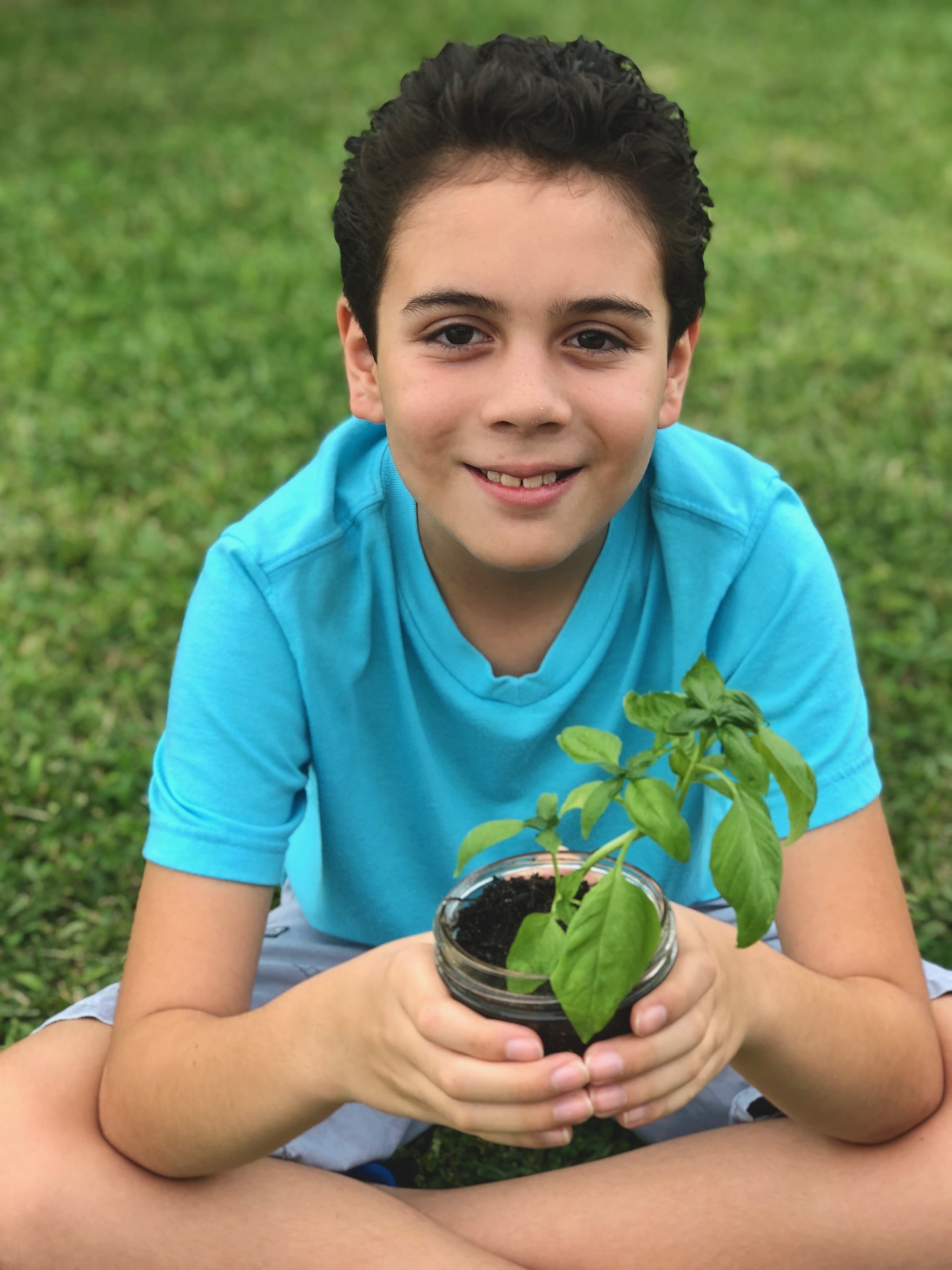 Get lots more ideas for fun and educational activities to do with your kids by downloading 4-H's "Inspire to Do" list. And be sure to enter the photo contest at 4-H.org/InspireKidstoDo from September 1 – 30. You could win a $10,000 scholarship for your kid.
Be sure to enter 4-H's scholarship contest. 4-H is giving away a $10,000 scholarship for kids, and the winner's state 4-H program could receive $10,000 to inspire kids in the community! To enter you need to submit a photo that shows how your child inspires themselves or others to do with purpose for themselves, their family, their community, their country or the world.
(Disclaimer: NO PURCHASE NECESSARY. Contest is open to legal guardians of children between 5 and 17. Contest entry starts at 12:00:01 AM ET on 9/1/18 and ends at 11:59:59 PM ET on 9/30/18. Full Official Rules will be available on 9/1/18 at 4-H.org/InspireKidstoDo .)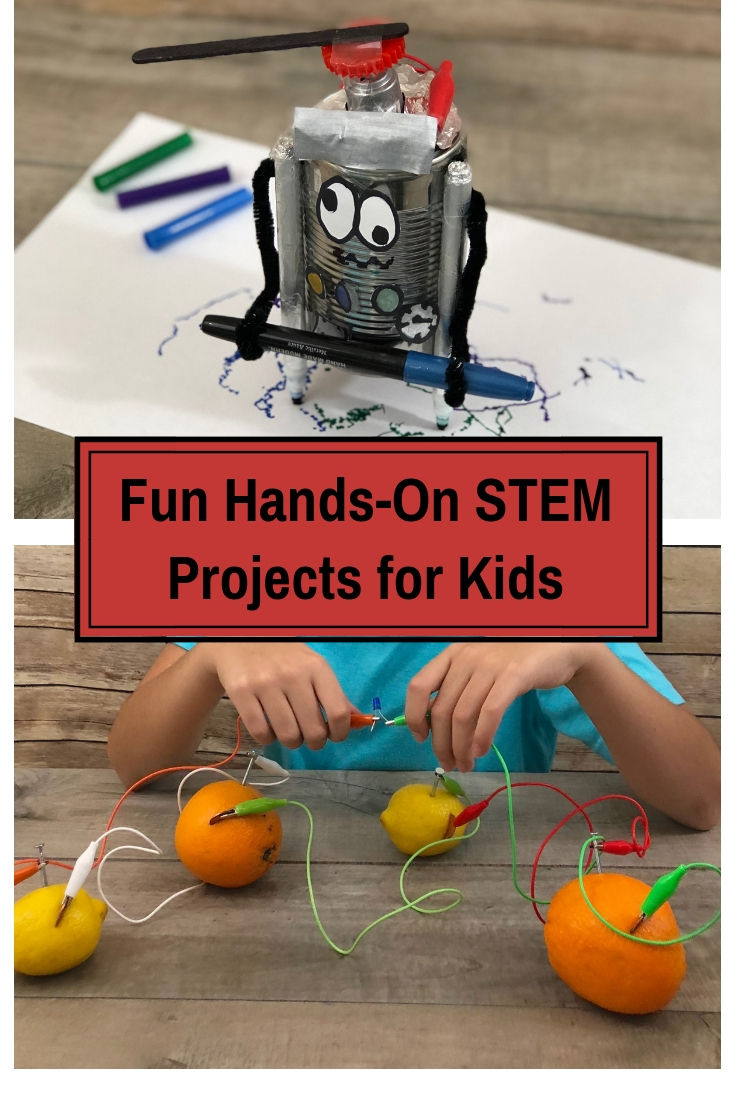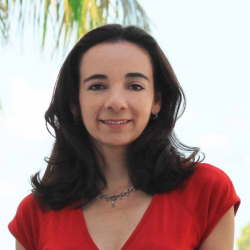 Latest posts by Paula Bendfeldt-Diaz
(see all)