This delicious and easy corn and avocado salad with chipotle lime vinaigrette recipe is sweet, spicy and fresh; perfect for enjoying during summer when corn and tomatoes are sweetest!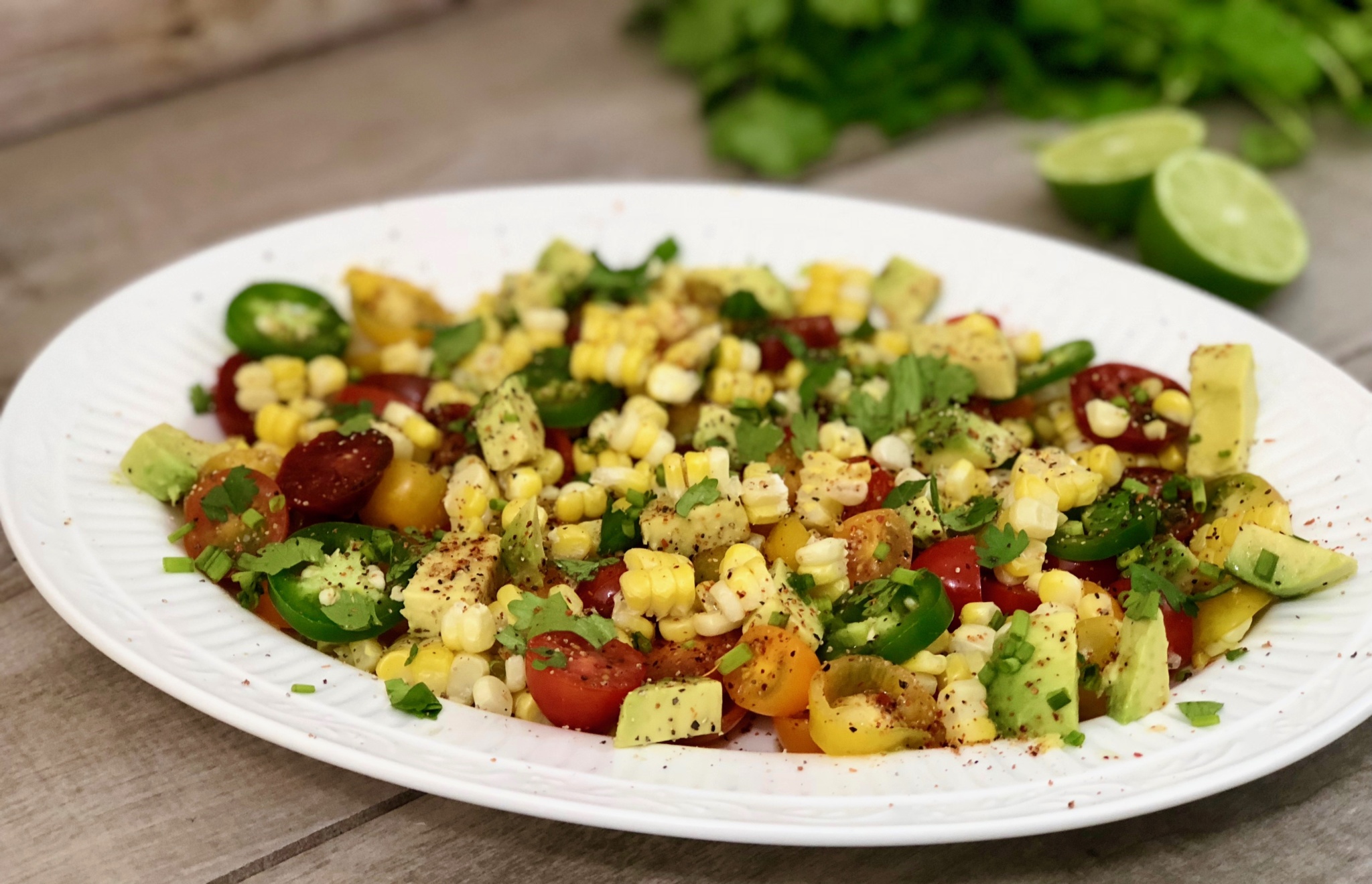 This spicy corn and avocado salad with chipotle-lime vinaigrette recipe which is the perfect summer salad recipe to accompany any grilled meat. My daughter loved helping me make this and the recipe was so easy and delicious.
Spicy Corn And Avocado Salad With Chipotle-Lime Vinaigrette
Ingredients
4 ears of sweet corn, unhusked
2 ripe Hass avocados, diced
1 cup baby tomatoes, halved (I used a mix of red and yellow tomatoes to make the salad more colorful)
1 jalapeño, cut into slices
1/4 cup fresh lime juice
1/4 tablespoon lime zest
1/2 cup extra-virgin olive oil
1 tablespoon chipotle chile adobo sauce
1/4 teaspoon minced garlic
1/4 cups finely chopped fresh cilantro leaves
Freshly ground black pepper
Kosher salt
Tajin
Directions
Bring a large pot of salted water to a boil. Place the corn in the boiling water and cook for 3 minutes until the starchiness is just gone. Drain the corn and immerse it in ice water to stop the cooking and to set the color. Cut the kernels off the cob.

Mix together the lime juice,

zest

, olive oil, chipotle adobo sauce, garlic, cilantro and salt and pepper to taste. Wisk until combined.

In a large bowl combine the avocado, tomatoes, and jalapeños.
Shear off the corn kernels with a sharp knife over a bowl.
Pour the vinaigrette over the salad and toss to coat.
Sprinkle with Tajín and top with additional chopped cilantro.
The taste of the corn, avocado, and sweet tomatoes is a match made in heaven. This spicy corn and avocado salad with chipotle-lime vinaigrette is the perfect side to any grilled meat and is also great on its own as a light summer lunch.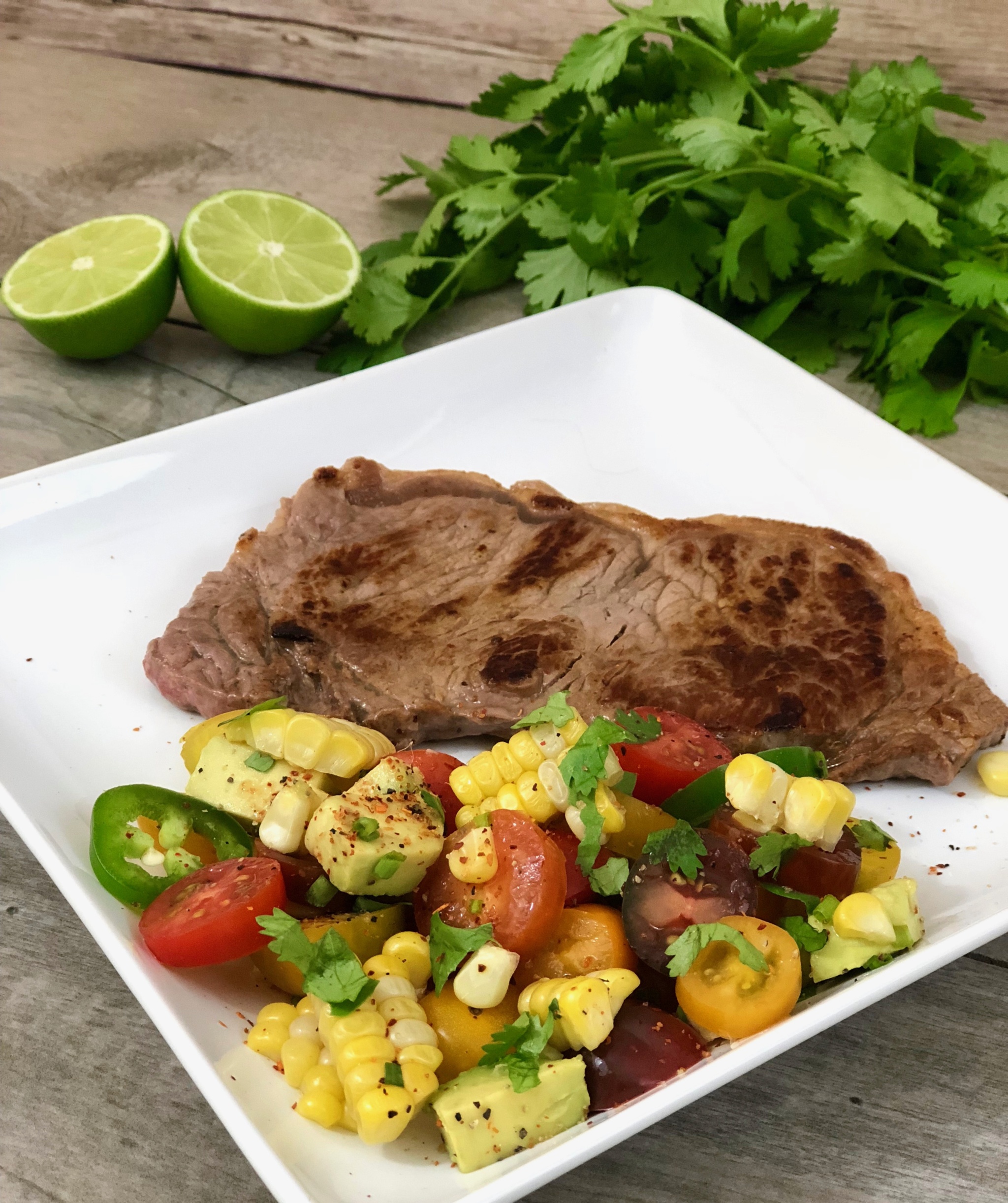 I got inspired to create this recipe the other day when visiting the Fresh Market. I love the Fresh Market and I always get so excited with all the fresh produce. There's just something about shopping there that gets my creative juices flowing and get's me wondering what new recipes I could create and I also get overly excited and always buy more produce than usual when I shop there so I decided to create this corn and avocado summer salad with all the fresh corn and beautiful heirloom tomatoes I got there. The salad turned out amazing and I can't wait to try other recipes using all of this beautiful corn and ripe avocados I got.
What is your favorite summer salad?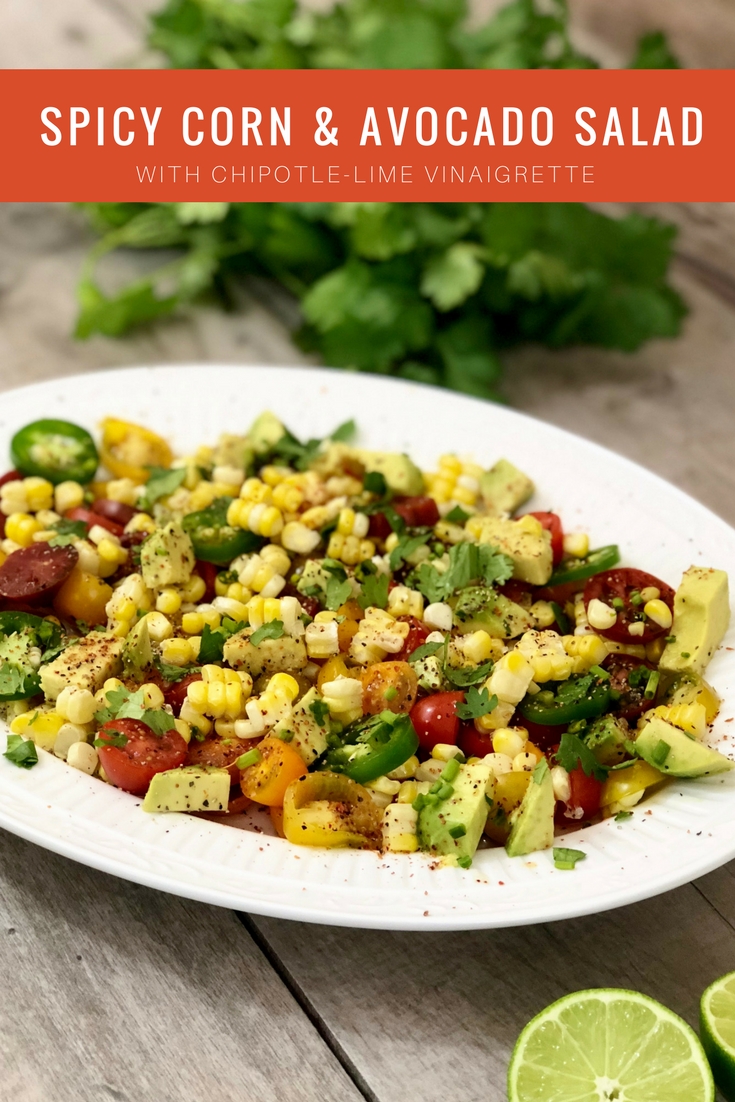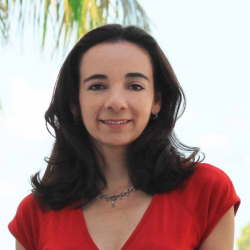 Latest posts by Paula Bendfeldt-Diaz
(see all)