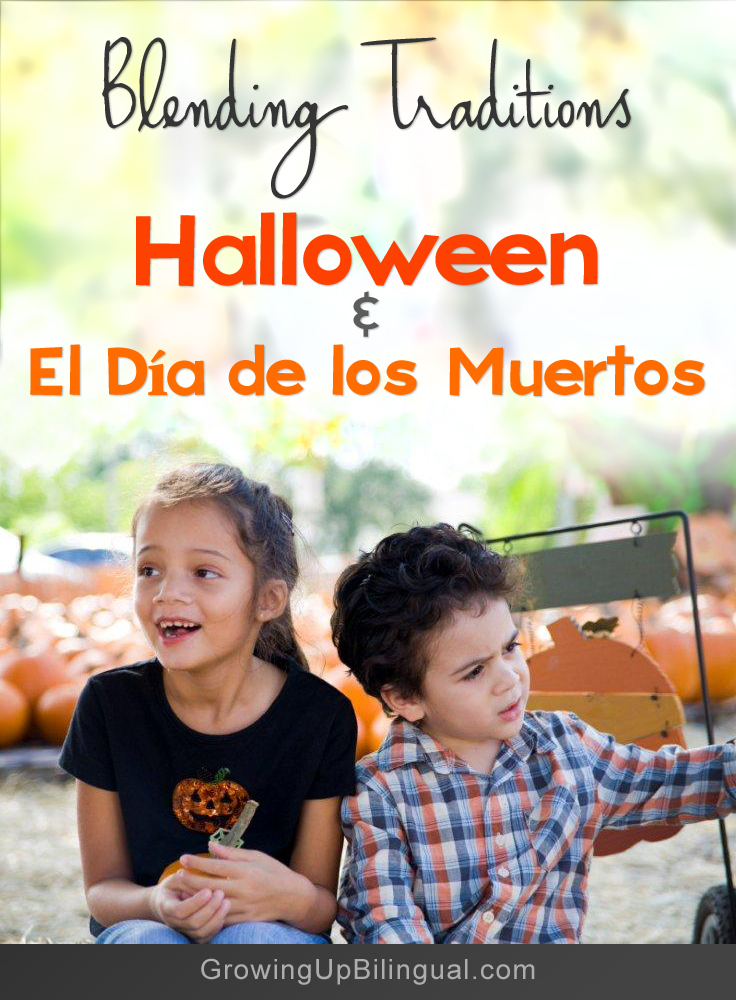 I just love October and love Halloween.  It's such a fun time of the year. I have always liked dressing up and now that I have children I enjoy it even more. Being bicultural and bilingual gives us the opportunity to blend traditions and I have to say Halloween and El Día de Los Muertos really compliment each other.  My family enjoys all sorts of fall activities like pumpkin patches, fall festivals, costume parties, cooking spooky snacks, making crafts and on a rare occasion like this year even making our own costumes.  Then after weeks of sharing with friends and sprinting from school Halloween parties to Mom's Club trunk or treats we end the sugar rush by getting together in our home and celebrating El Día de Los Muertos as a family.  It's a great opportunity to remind the children of the importance of our ancestors and our loved ones that have passed away and talk a little about the meaning of death in a positive light.  After a month of seeing vampires, skeletons, graves, zombies and mommies constantly on TV and on decorations everywhere El Día de los Muertos   gives us an opportunity to come back to reality and talk about death in a way that children can understand and relate to: by honoring our ancestors and celebrating the life of  family members that have passed away and are remembered with love .
Old and new traditions
Although I grew up in Guatemala, for me Halloween and El Día de Los Muertos have always been closely related.  Halloween is not a traditional celebration in Guatemala but many families especially in urban areas borrowed it from United States. My parents loved dressing up for Carnaval and they both quickly jumped in at the opportunity to have another chance to wear costumes.  We would have a Halloween party at our house for the kids and go trick or treating in our small residential community. By the time I had children trick or treating had almost disappeared after most churches voiced their disapproval of Halloween but we still organized a small kid's party and just had fun dressing up. The Halloween party was followed by a gathering of all the family on November 1sr at my grandmother's house to enjoy the fiambre that my abuelita used to make.
Things are different now that we live in the United States and although my grandmother passed away and most of my family is still in Guatemala, we make a point of keeping the tradition of El Día de los Muertos and fiambre alive. I believe that now it's more important than ever to reserve this special day to stay home, share with our family and remember family members that have passed away but live on through our traditions.  This year we plan on flying kites and teaching our children the meaning behind this Guatemalan tradition.  Now that the kids are little bit older I am sure they will enjoy it and I believe any family activity gains so much more importance and is held more firmly in your memory when there is meaning and history behind it.
Check out more Día de los Muertos posts on my Pinterest board below.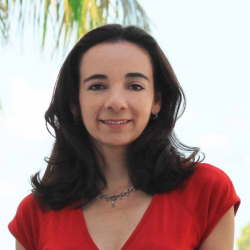 Latest posts by Paula Bendfeldt-Diaz
(see all)