This is part of a product review campaign with Latina Mom Bloggers and Hasbro; complimentary products were provided.  However, all opinions expressed are my own.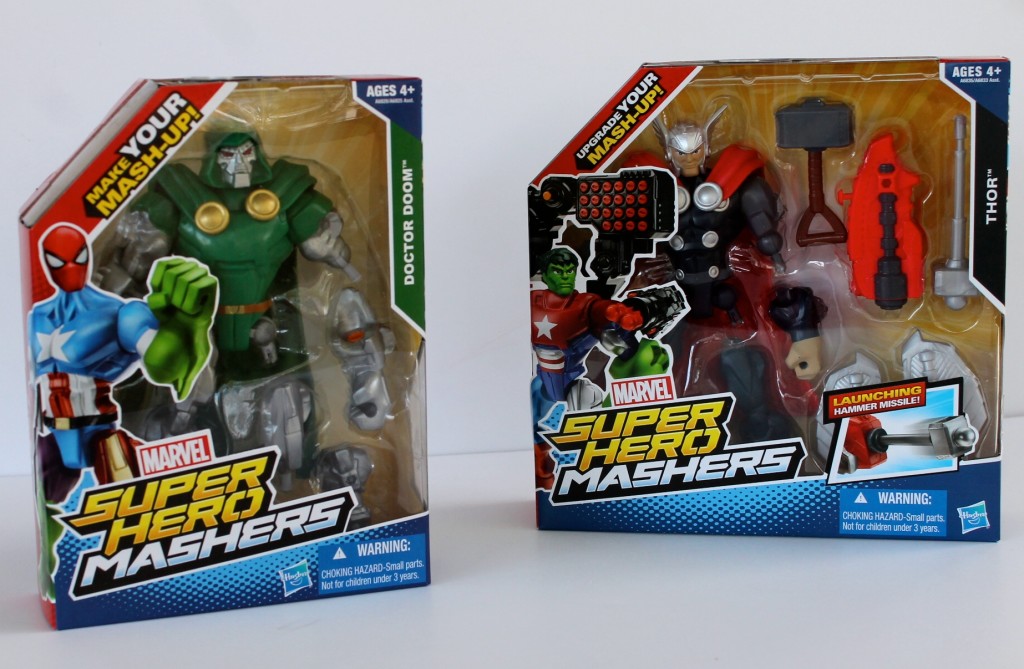 My little guy is a really creative child. He loves pretend play and he loves coming up with his own characters.   Which he will even "design" on a piece of paper and name.  That is why I am thrilled with the new Hasbro Marvel SUPER HERO MASHERS toys wich feature your favorite MARVEL Super Heroes and Villains with completely interchangeable parts and accessories, so kids are free to create their own heroes and villains by using their creativity to combine and interchange different part of the SUPER HERO MASHERS action figures.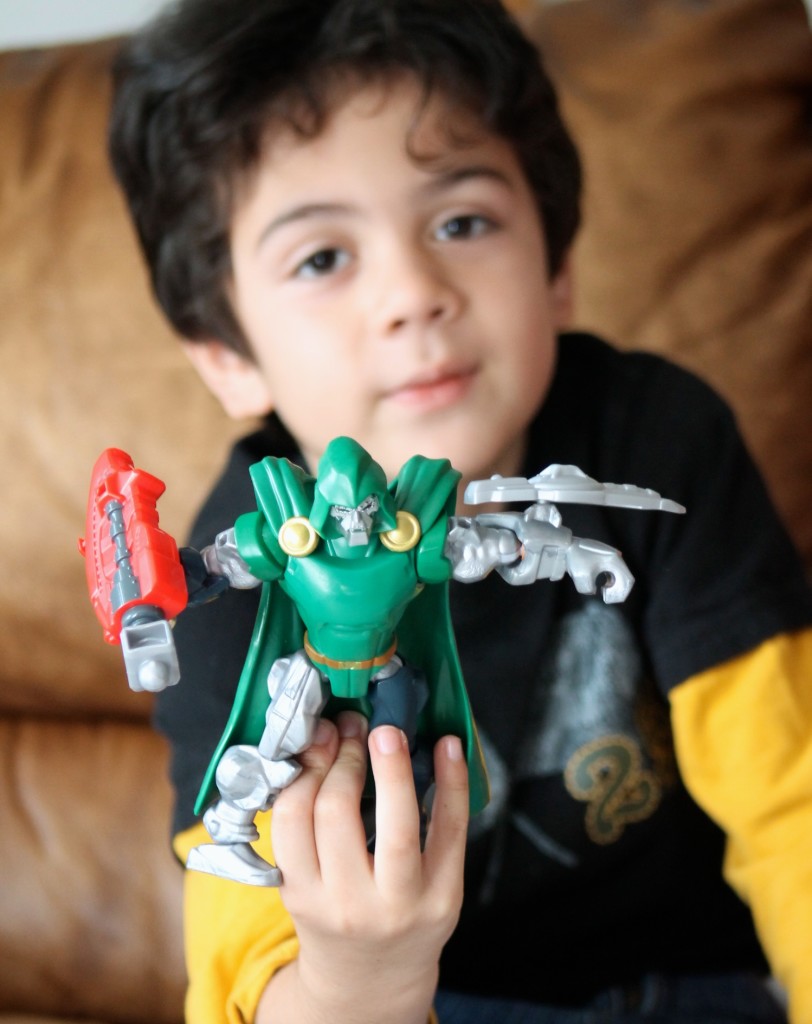 The Importance of Toys That Foster Creativity
When kids play they use their creativity and their imagination to explore and discover.  Toys that give children lots options for play and that let them use their imagination to create new ways of playing with them provide a especially rich creative play opportunities.
It's very important that kids have time to play and that you give them your time to play with them in the process, their creativity blossoms along with other developmental skills.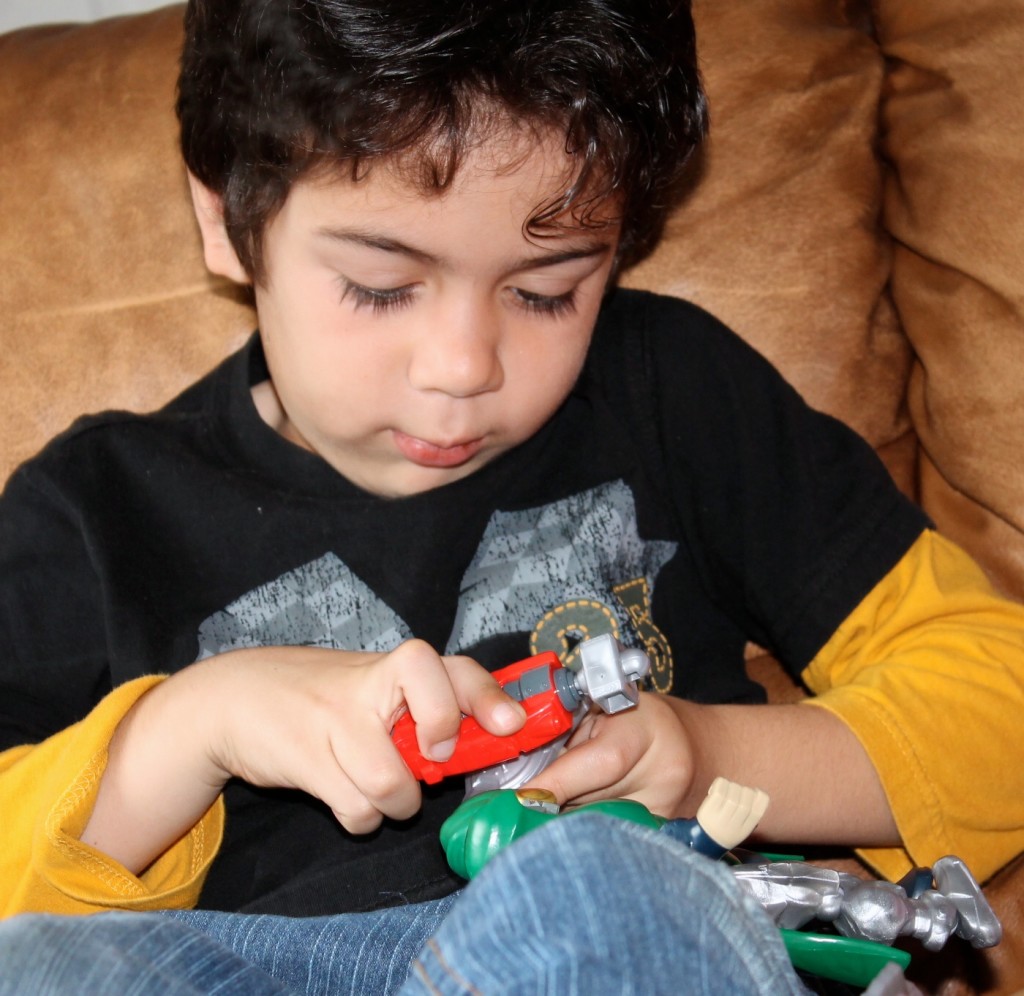 What I Like About the New Hasbro Super Hero Mashers
The Marvel Super Hero Mashers feature my kid's favorite superheroes and villains with moving parts and accessories.
They are easy to take apart and put back together so that it's easy, even for little hands, to exchange arms, legs and even the head without difficulty.
They toys withstand rough play.  Since we got them both of my kids have been having some pretty epic fighting matches between the Thor and Dr Doom (or the two half hero / half villains Dr Thor and Amazing Doom as they call them).
I like that these toys have an affordable price, at only $9.99 I can get a few of these so that the kids have the opportunity for more fun and sometimes even silly creations.
Because they can mix parts from the different action heroes they don't get tired of playing with them and they are always coming up with new ideas and games, which fosters their creativity and sparks their imagination.
My daughter also loves super heroes and these action figures have really helped my kids improve their social skills by teaching them the importance of sharing, since they each got one action figure and to have fun exchanging the arms and legs, etc. they have to share and play together.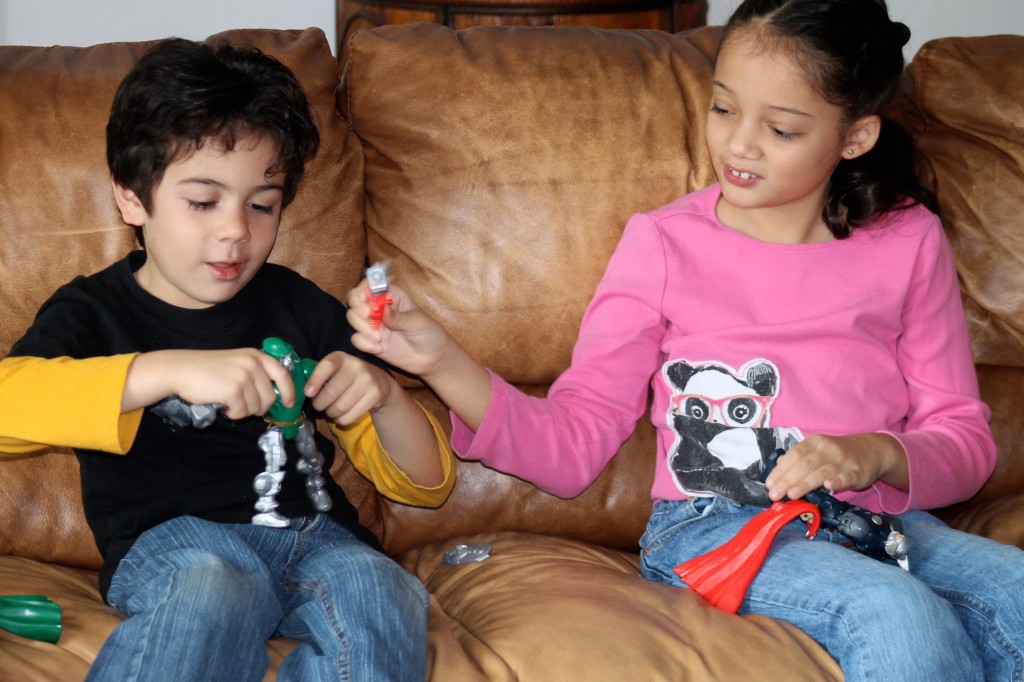 For more information about the Hasbro Marvel SUPER HERO MASHER toys I invite you to vita their website at  www.hasbro.com/heromashers/en_US/. Here your kids will also be able to virtually create their own virtually Mashup.
Join us for the Hasbro Marvel Super Hero Mashers #MiMashup Twitter Party on 2/12 from 9-10 pm EST. Follow @LatinaMomBlogs for details and get more information HERE.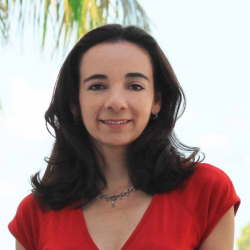 Latest posts by Paula Bendfeldt-Diaz
(see all)