As part of a sponsored campaign with Latina Bloggers Connect and Neutrogena I am sharing advice and tips on how to protect your skin from the sun's damage and prevent skin cancer. #NTGBeautifulInsideOut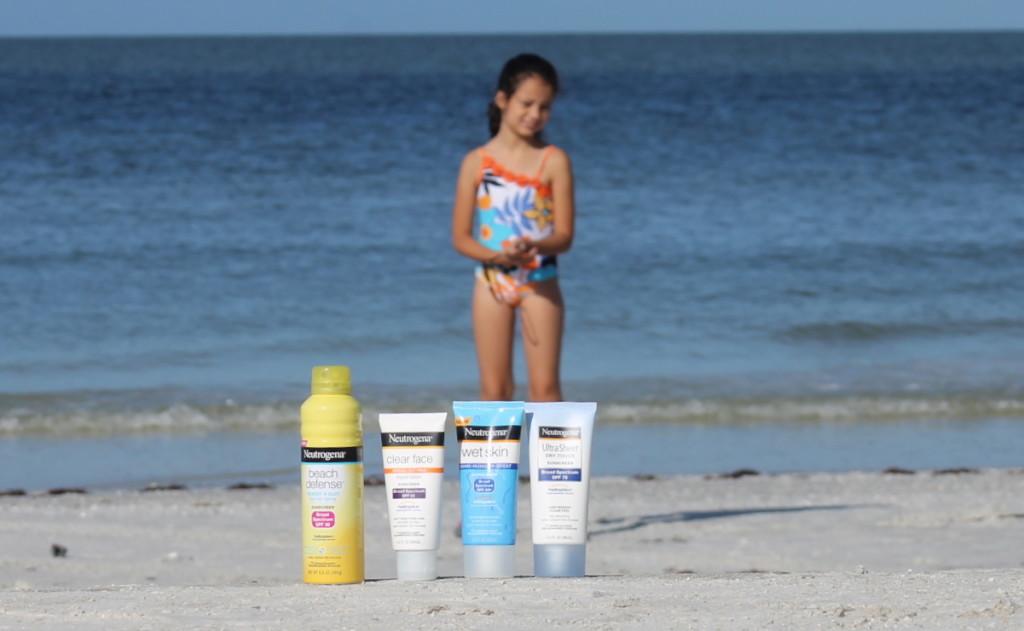 We live in Florida and we spend a lot of time outdoors so protecting myself and my family from the sun's damaging effects is something I think about every day.  One of the things I enjoy most about living in Southwest Florida is that our beaches are a real natural paradise of white sand and turquoise waters populated by lots of marine wildlife but that means there is very little shade at the beach, there are no umbrellas, shaded tables.  It's just you and nature so we need to have a sunscreen that we can trust to keep us well protected.  That is why we like the Neutrogena Suncare line.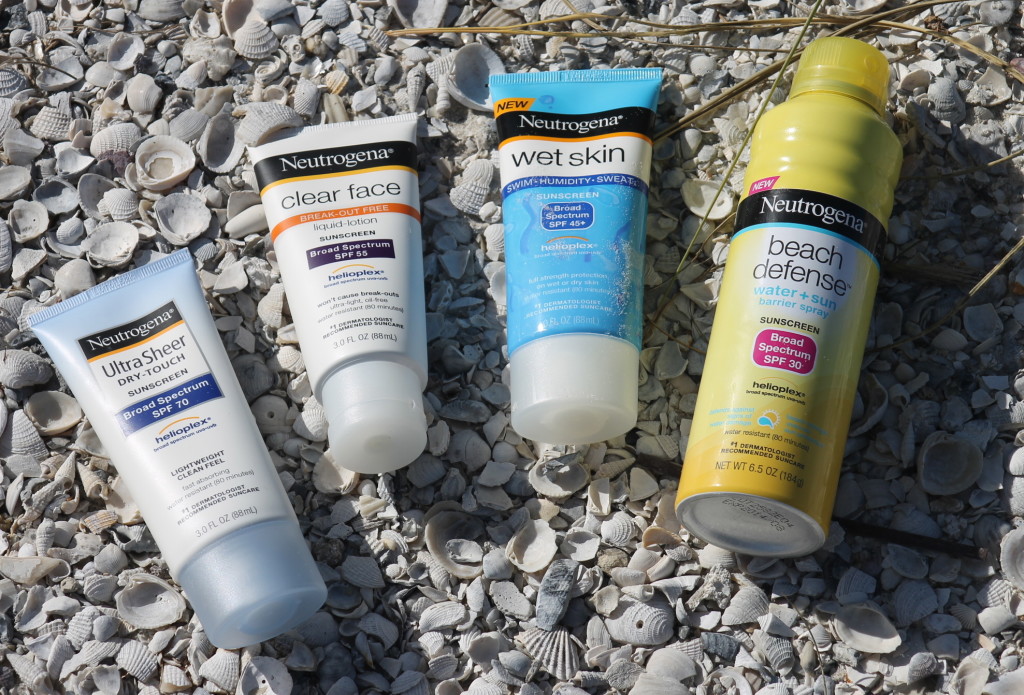 To protect my family's skin  when we are at the beach, hanging out on the pool or when we go to a water park I love using Neutrogena Beach Defense.  I love that this product not only protects against sun exposure but also protects your skin from water damage! This spray is easy to apply, it's not greasy and it is water resistant up to 80 minutes it provides beach strenght UVA-UVB protection and is PABA free.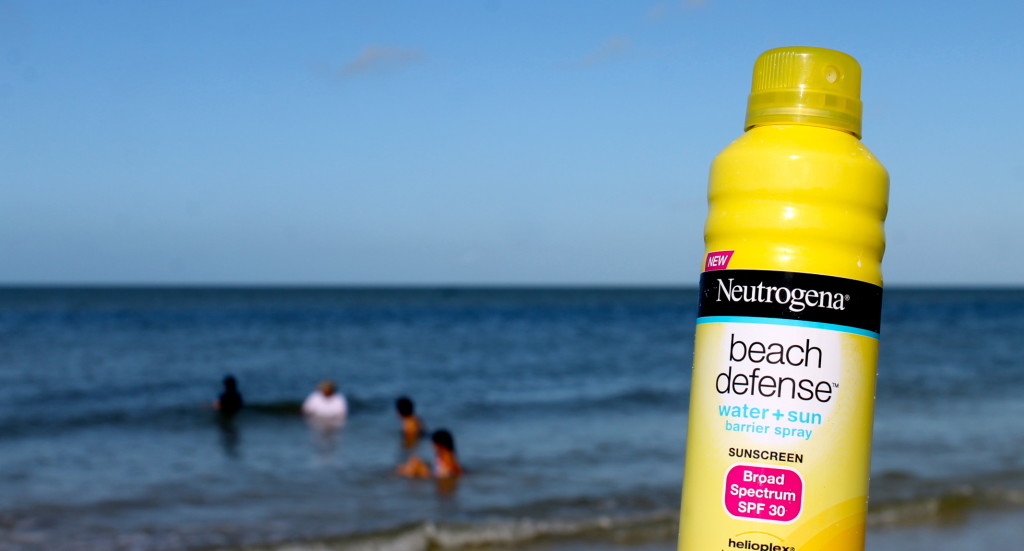 Here are some of the other things I do to to keep my family safe and protect our skin when we are at the beach:
We try to visit the beach early in the morning before the sun's rays are too strong and do not stay for more than a few hours so that by noon we are heading back home to spend the hottest hours of the day having some indoor fun.
We wear rashgards or T-shirts to protect our skin from the sun.
We apply sunscreen at least 20 minutes before being exposed to the sun to give skin enough time to absorb it.
We use large brimmed hats and sunglasses.
We drink lots of water to stay hydrated.
We eat lost of fruits and vegetables. They are not just refreshing during the summer they are also packed with antioxidants, which protect your skin from sun-damage, slow the aging process, and even protect against cancer.
Did you know that 1 in 5 American's will get skin cancer?  For me that is an alarming number so I take sun protection very seriously and I am proud to say that my kids have never gotten sun burned even though we spend a lot of time out at the beach and doing outdoor activities.  You can watch this great video to learn more about skin cancer and what you can do to prevent it.