Disclosure: I received one or more of the products for free so I could review them. However all opinions are sincere and are my own.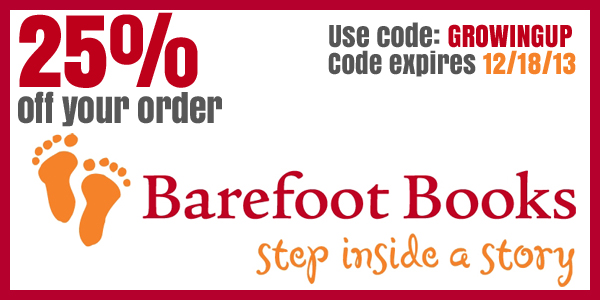 It's no secret that I love books and that I consider books to be the best gift, specially for kids.  So this holiday season I set out to find some really special books to share with my readers and with my kids as well.  I went directly to my favorite publisher, Barefoot Books.  The quality of books, the magical stories and the gorgeous illustrations really set Barefoot Books apart and I specially love that the so many of their books talk about culture and they have a great selection of books in Spanish and bilingual books as well.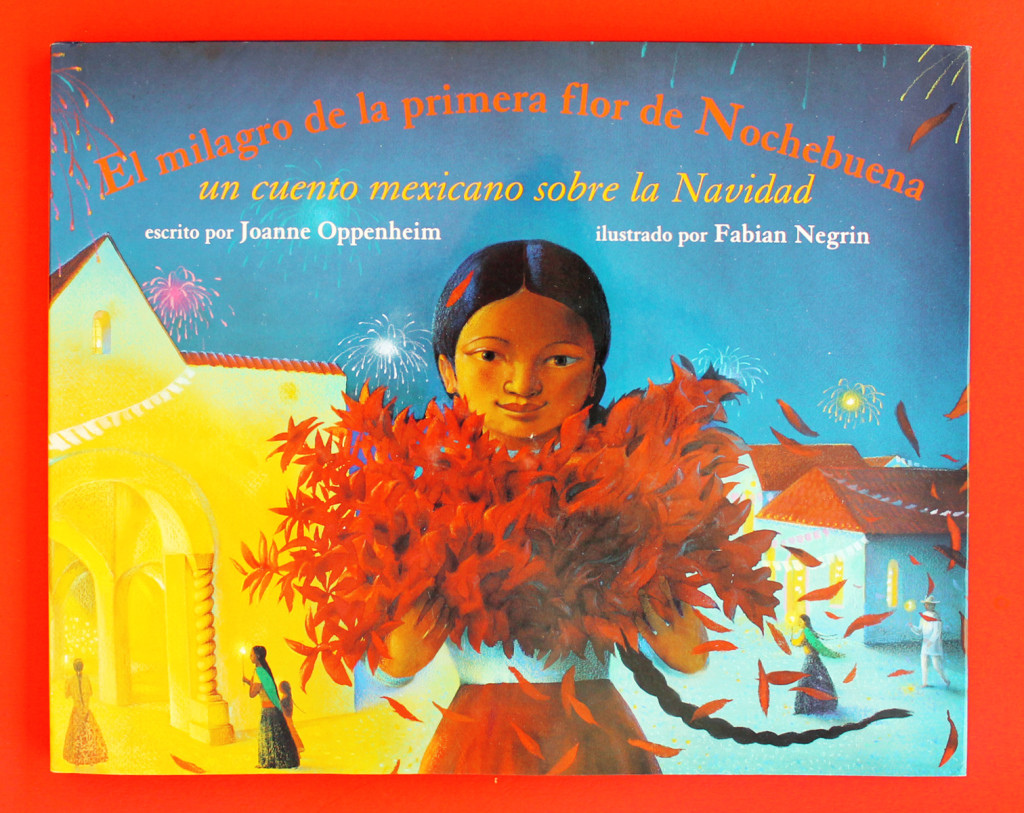 El Milagro de la Primera Flor de Nochebuena
This Christmas book is in Spanish and tells the story of a young Mexican girl and the miracle that she inspired. The story is based on a Mexican legend about the origin of the flor de Navidad (Christmas flower) knows as poinsettia.  The colorful illustrations in this book are just bursting with life and warmth and remind me of Diego Rivera painting only happier and brighter.  The story is engaging, sweet and teaches children the real value of the holidays.
I checked the Barefoot Books website and this book is on sale for only $4.99 (for a limited time). This is a big hardcover book, filled with amazing illustrations and would make a wonderful Christmas gift. Head on to their website here and don't forget to use your coupon code GROWINGUP* to get an extra 25% off, which comes out to $3.19!
*Coupon code expires on 12/18/2013 and is good for any book or toy, including items on sale and clearance!
World Atlas
The Barefoot World Atlas is a real gem.  Much more than a book with maps of the world this colorful and fun hardcover book is filled with interesting information, facts and bright illustrations.  The Barefoot World Atlas introduces kids to the geography starting with the history of Earth, it's place in the solar system and even a short introduction to the development of life on our planet.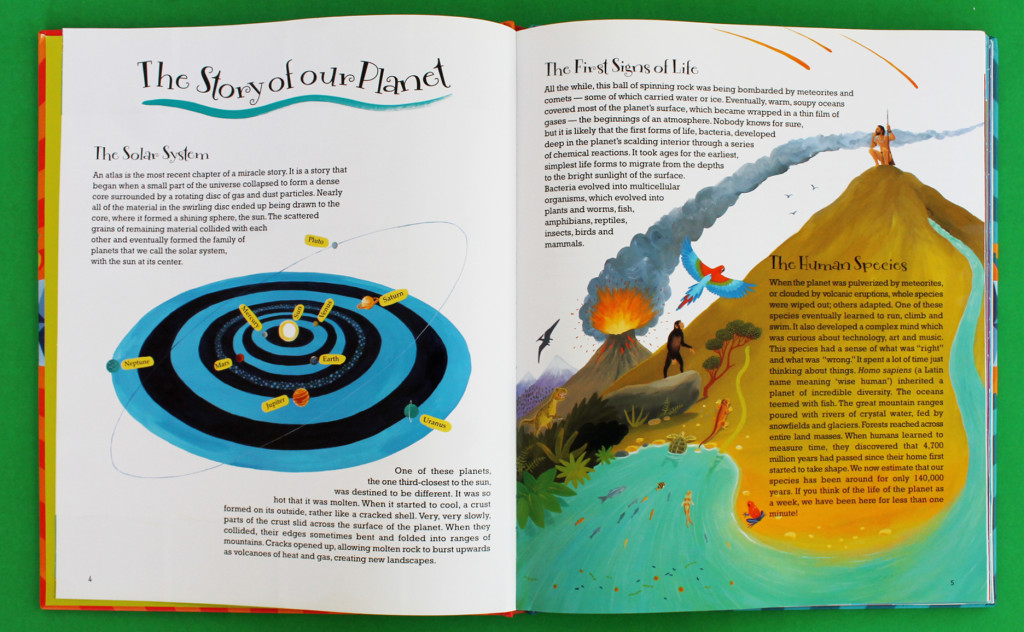 Divided by geographic region, the Barefoot Books World Atlas is filled with engaging facts about the continents and oceans.  The warm and bright illustrations show animals, people and objects that are representative of each country or region. Mini-books, flaps, and sidebars give additional information about people, place and transport in a fun and engaging way that keeps kids interested and curious about the world.  With its emphasis on sustainability, interconnectedness, and diversity, the book offers children so much to discover.  This would make a wonderful holiday gift for any young traveler.
The Princess and the White Bear King
Initially I was attracted to this book by it's breathtaking illustrations and was thrilled to find a heartwarming princess fairytale.  Based on various Scandinavian folk tales the author, Tanya Robun Batt, tells the tale of a girl who dreams of a beautiful crown and when she finds the big white bear who has it she takes of with him a great adventure.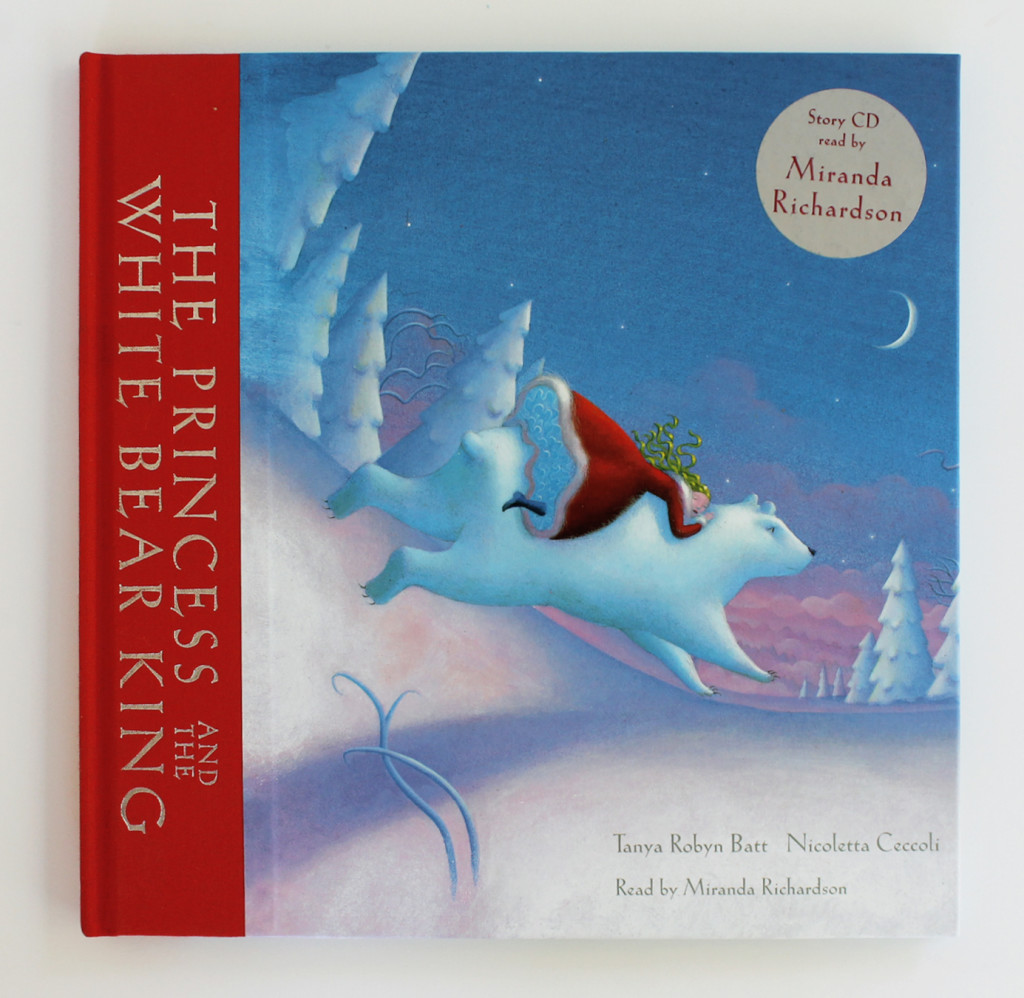 As you journey to the breathtaking land that lies east of the sun and west of the moon this story takes you on a magical adventure where you will discover that where there is no trust, there can be no love.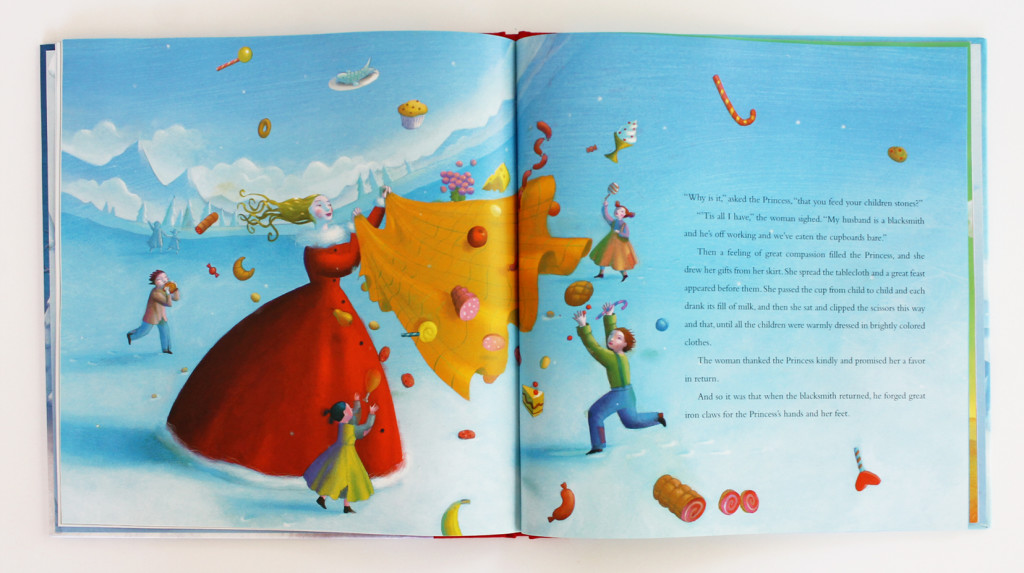 25% Discount on All Barefoot Books Orders For Growing Up Bilingual Readers
[important]I am super excited to share with you a special discount code for Growing Up Bilingual readers. Visit Barefoot Books HERE se code GROWINGUP at checkout and receive a 25% discount on all purchases including books, toys and clearance items![/important]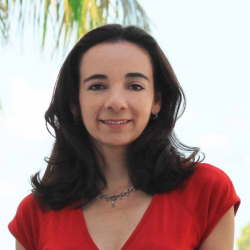 Latest posts by Paula Bendfeldt-Diaz
(see all)