This shop has been compensated by Collective Bias, Inc. and its advertiser. All opinions are mine alone. #mycafeblends #swissmisstime #CollectiveBias
Take a break from your fast-paced always-connected lifestyle with a slow morning routine. Here are some ideas of how to start your day in a positive way with a slow morning routine that relieves stress and anxiety.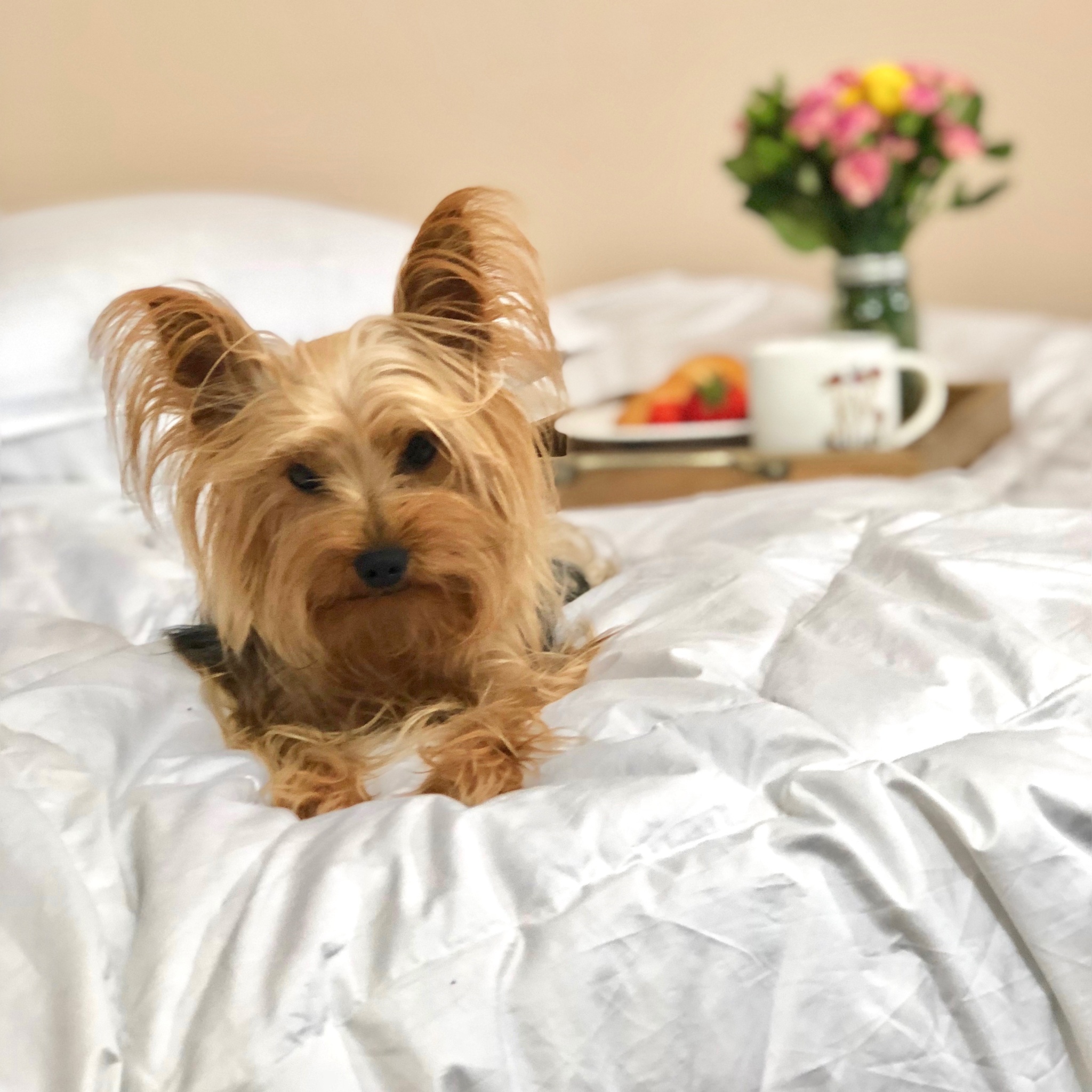 While our days are hectic and our schedule is filled with the non-stop rush of being on 24/7 slow mornings counteract that by giving us time to pause and take it slow.
Spending time doing nothing gives me a break from being online all day and from the constant multitasking. There are lots of ways to enjoy a slow morning from meditation to taking time for yourself while enjoying a delicious cup of Swiss Miss Café Blends Mocha or Swiss Miss Café Blends Carmel Macchiato.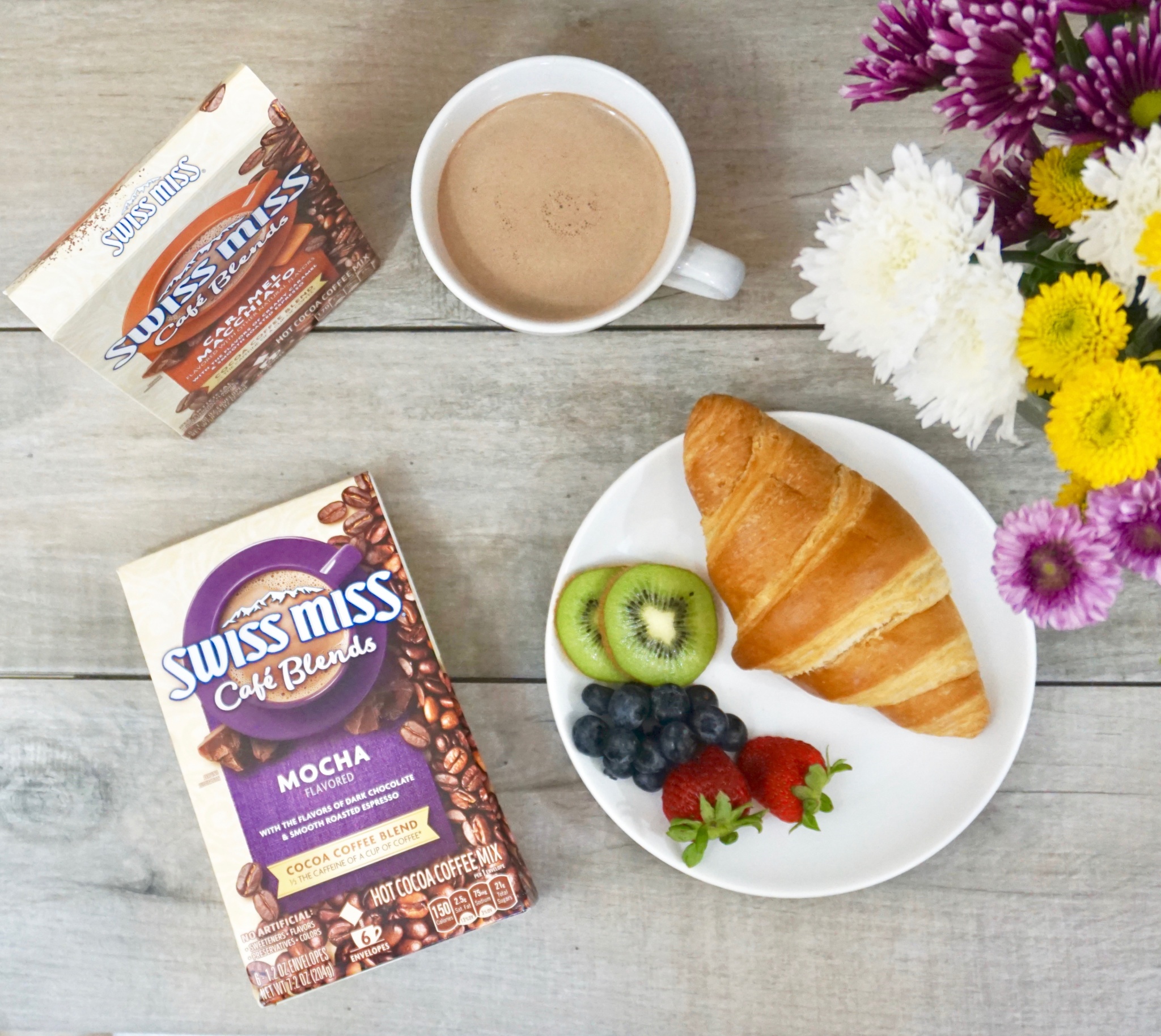 My slow morning routine to relieve stress
Starting the day with intentional slowness helps relieves stress, sparks your creativity and helps counteract the stress created by the always-on modern lifestyle.
I've been trying a few things out in the mornings and I'm finally happy with my slow morning routine. I'm sharing it just as an example of what a slow morning can look like. However, I recommend that you try different things out and do what works for you. The important thing is to take it slow, connect with yourself and set a positive mood for your day.
Preparing the night before
I spend about 30 minutes every night getting lunch boxes and breakfast prepped. This helps me start the day slowly and with ease.
Waking up earlier
The first step for enjoying a slow morning is to be intentional about it. I set my alarm so I can wake up 45 minutes earlier. The idea is to be up before the kids. That gives me quiet time in the morning so I can really take things slow.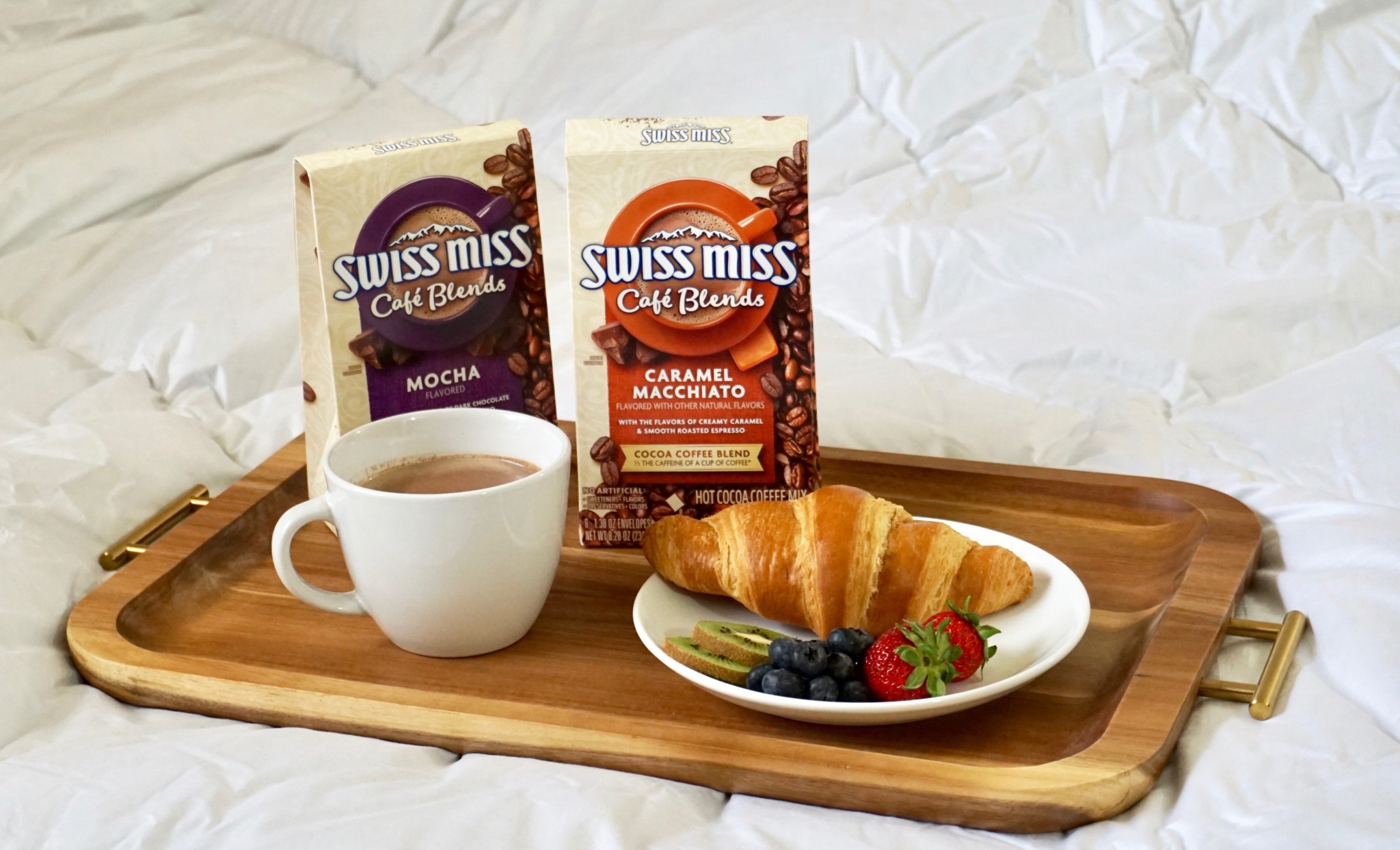 Don't rush into your day
Avoid checking your phone or computer as soon as you wake up as this will throw you right into work mode. Then you'll just start thinking about all of the things on your to-do list.
Before I used to check my phone as soon as I opened my eyes. That would set me right into work mode. Now I take my time before getting out of bed. I take a few deep breaths before opening my eyes, put my hand over my heart and connect with myself. I focus on feeling grateful for the new day and send love to myself and out to the universe.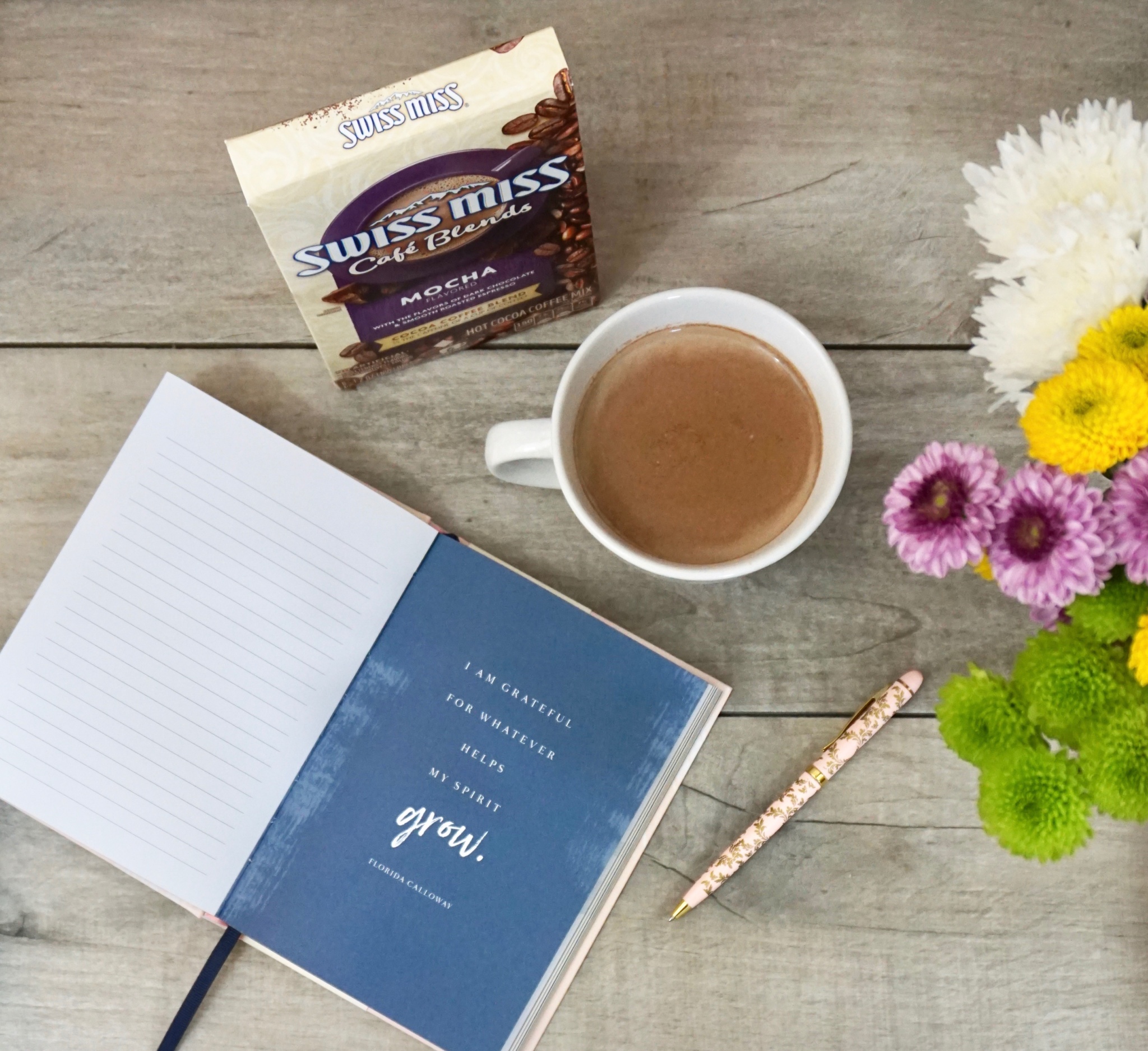 I do some light stretches and take a few minutes to snuggle with my fur babies. On weekends I sometimes enjoy breakfast in bed before starting the day. And with my breakfast, a warm soothing cup of Swiss Miss Café Blends Carmel Macchiato.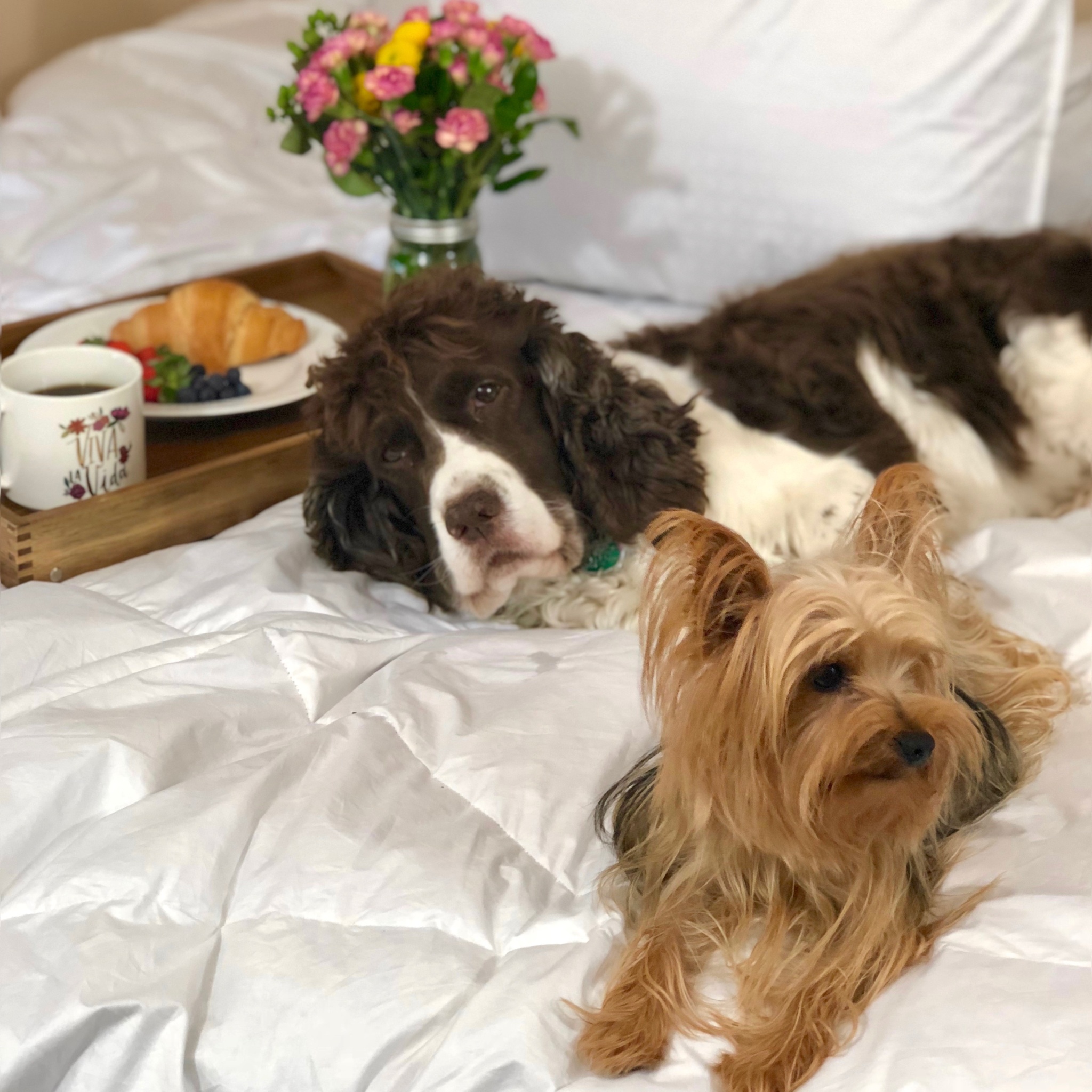 Meditation
After getting out of bed I drink a glass of lemon water and find a quiet spot to meditate. I used to meditate in my twenties and early thirties but once the kids arrived I stopped. I have recently started meditating again and it's been amazing.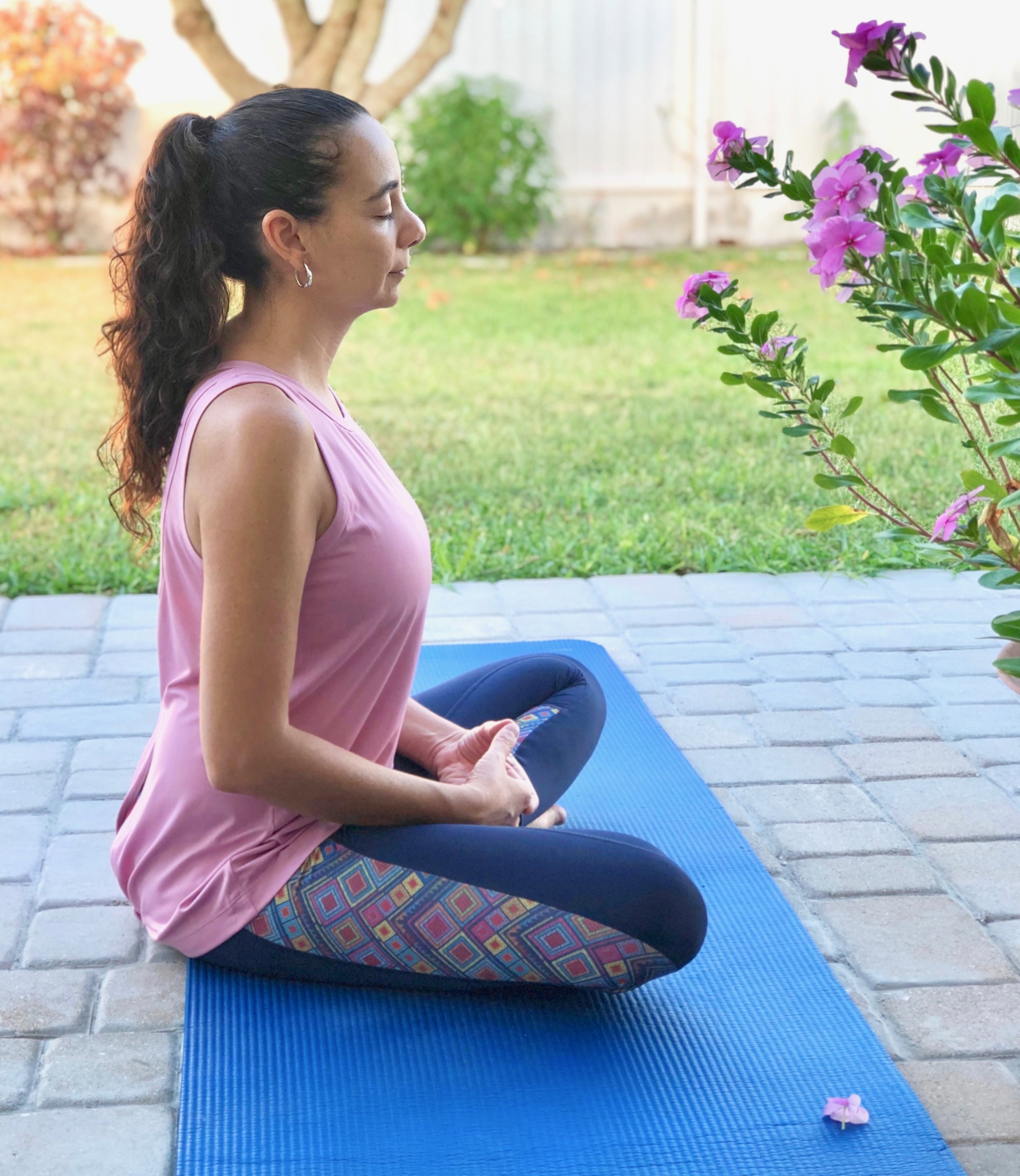 Right now I'm using an app to do guided meditation. I really like that I can choose a guided meditation that fits what I need to work on. Whether it's stress management, improving my focus, dealing with grief or being thankful there is a guided meditation for that. So not only is the meditation helping me relax but I also work in different areas I feel I need to improve.
Taking time for yourself
After meditating I sit down in a quiet spot to enjoy a cup of Swiss Miss Café Blends Mocha or Swiss Miss Café Blends Carmel Macchiato. There's something about the Swiss Miss Café Blends that just warms the soul and makes everything better. Swiss Miss Café Blends combine everything I love about Swiss Miss cocoa with a boost of coffee.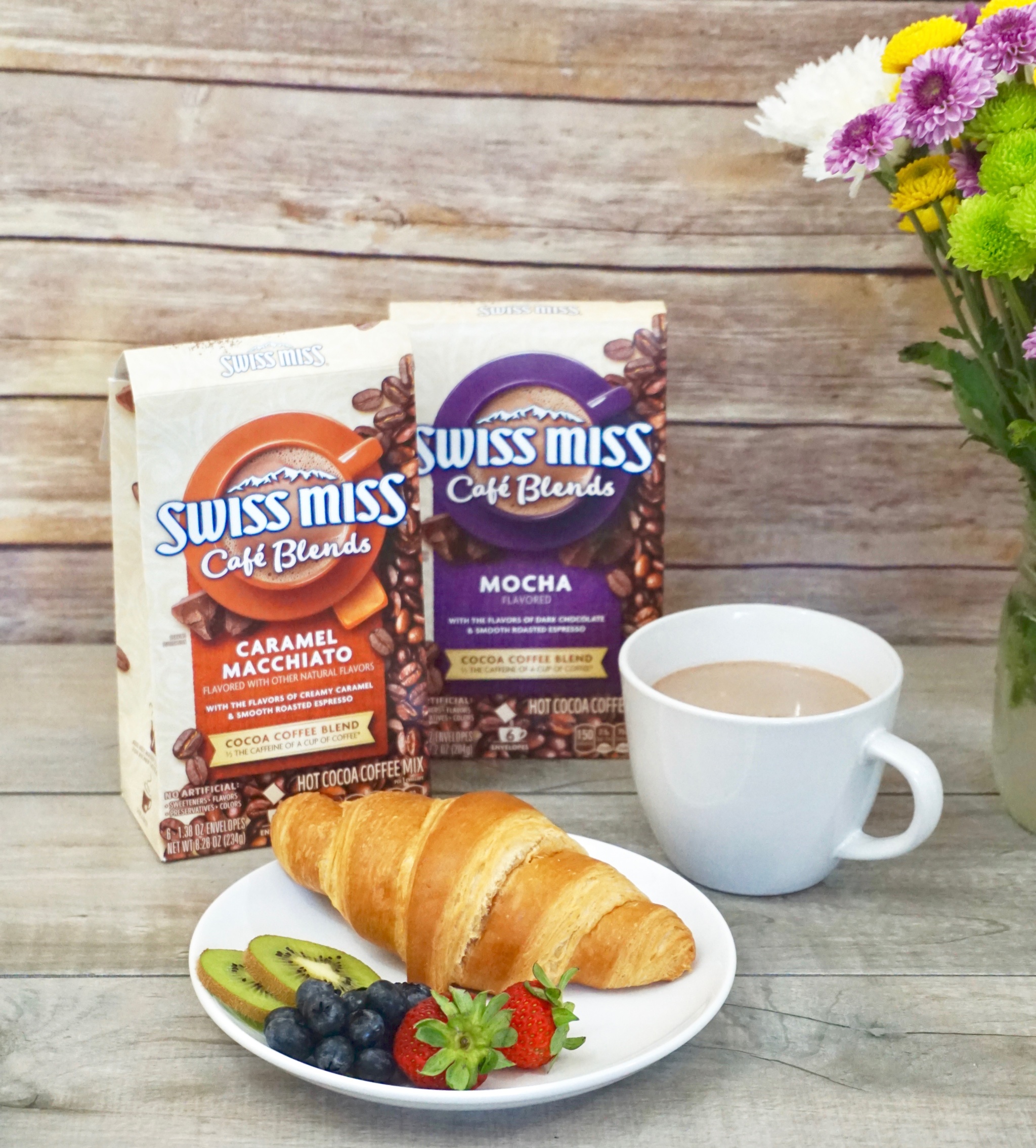 Made with premium imported Cocoa and real Espresso the Swiss Miss Café Blends have half the caffeine of an 8z cup of coffee but all of the delicious hot cocoa flavor. Too much caffeine makes me a bit anxious and gets my mind racing. The Swiss Miss Café Blends have the perfect balance of delicious cocoa flavor with a coffee boost making them the perfect drink to add to your slow morning routine.
Set your intentions for the day
While enjoying my cup of wiss Swiss Miss Café Blends Mocha I take a minute to set my intentions for the day. Focus on what you want your day to be like or what you want to accomplish. My intentions set the mood for the day and give me purpose and direction.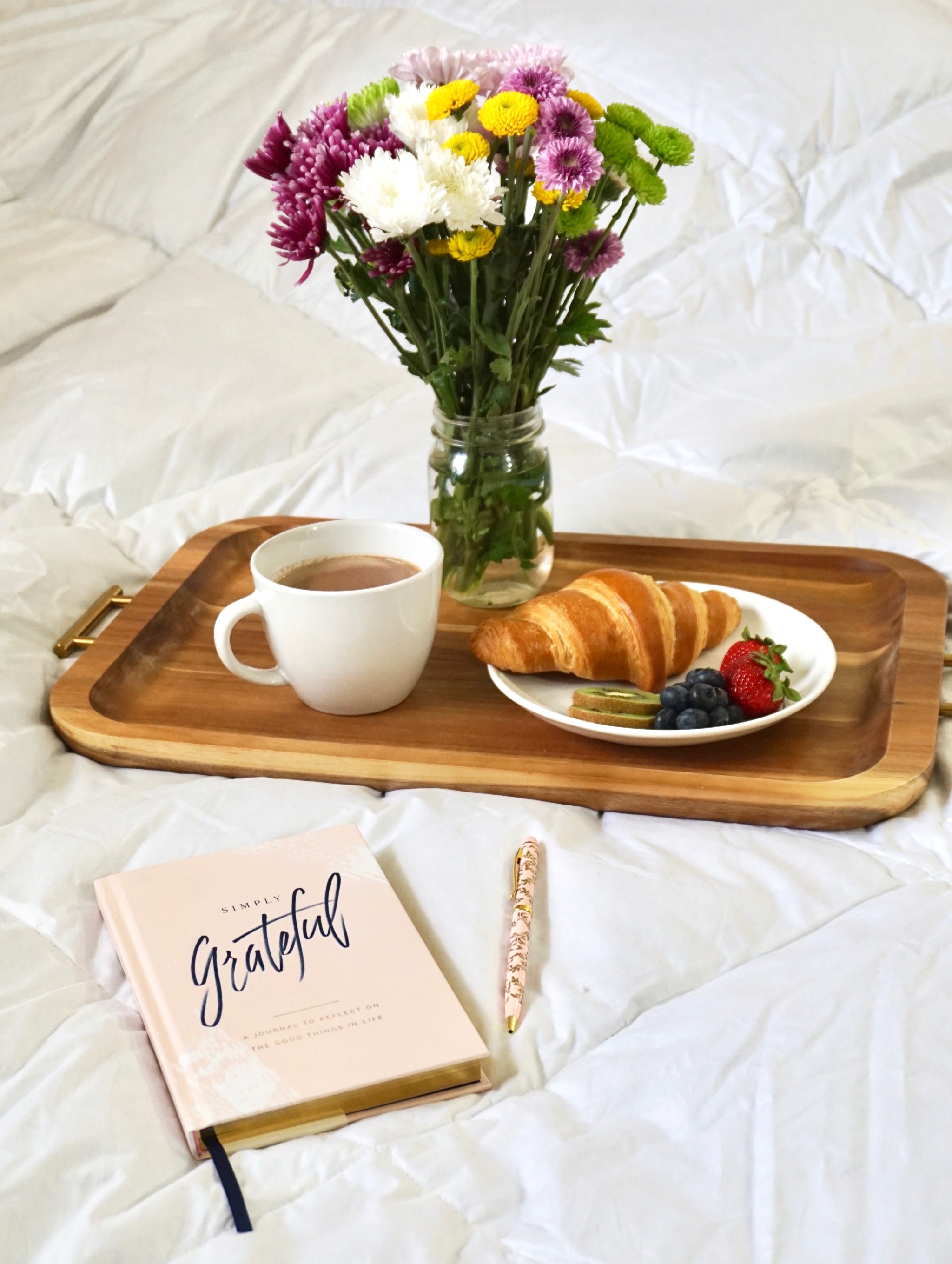 I also set a few minutes to write on my gratitude journal. It's pretty amazing how focusing on gratitude changes your outlook on life and helps you focus on what's important.
Get moving
If I still have time before the kids get up I will do 15 minutes of yoga. Later in the day I will get my workout in or go hiking. Early in the morning, I prefer to just do some easy yoga poses and stretching exercises.
I have felt a huge difference since I'm taking it slow in the morning. Whenever I'm not able to take that time to myself my energy levels are lower and I feel more stressed and rushed throughout the day.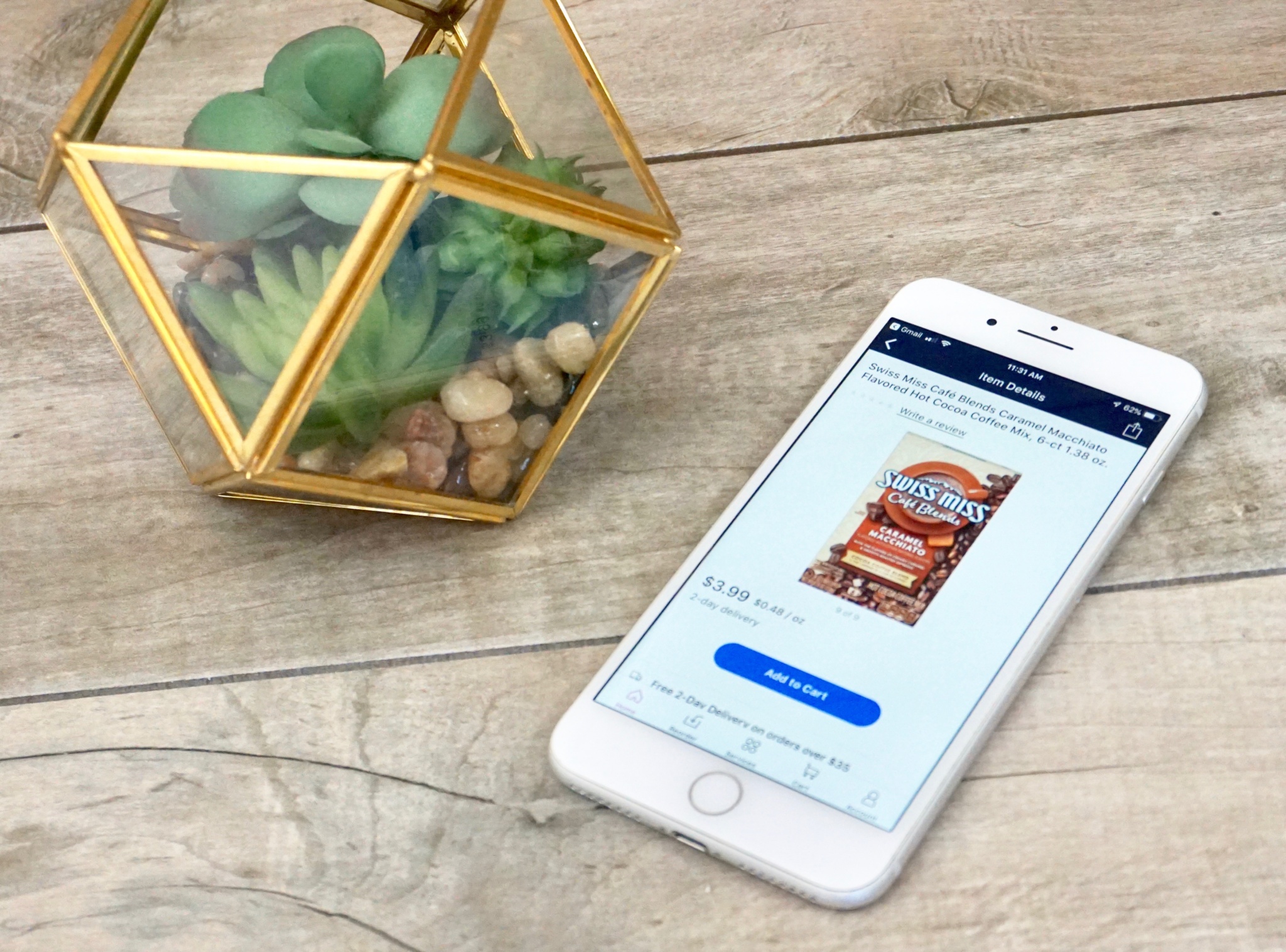 Celebrate and embrace your need to just slow down. Enjoy a moment of peace and quiet indulging in a delicious cup of Swiss Miss Café Blends Mocha or Swiss Miss Café Blends Carmel Macchiato. The Swiss Miss Café Blends are only available at Walmart.com and it's so convenient to order them online.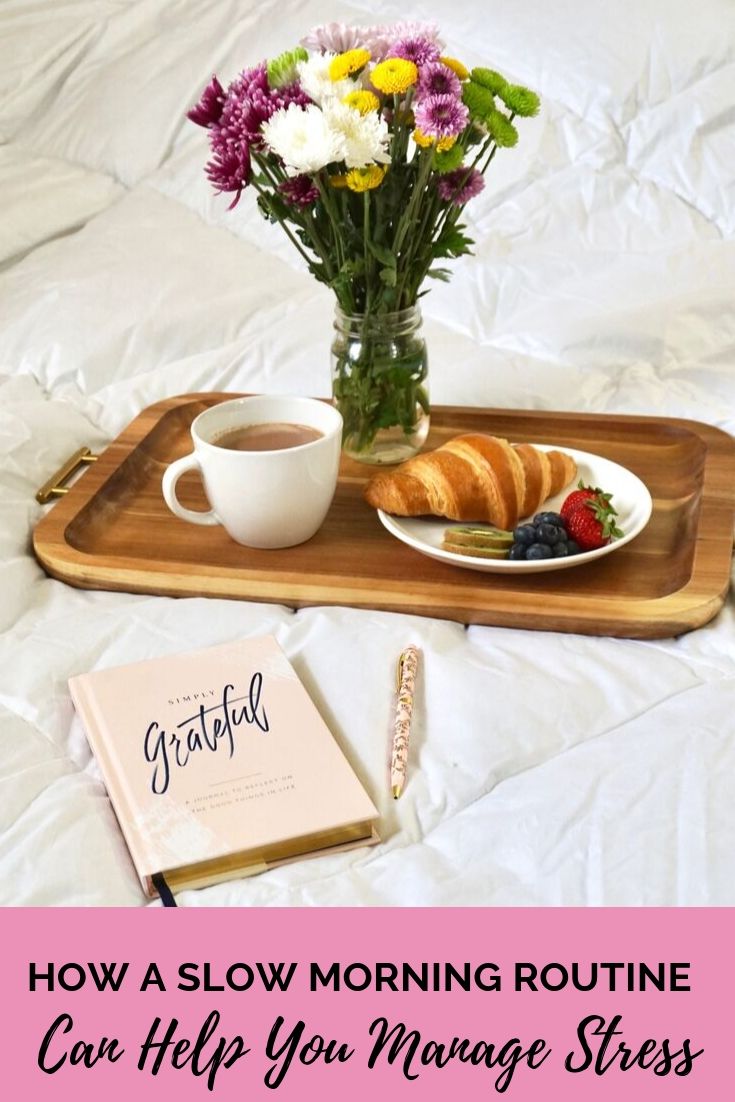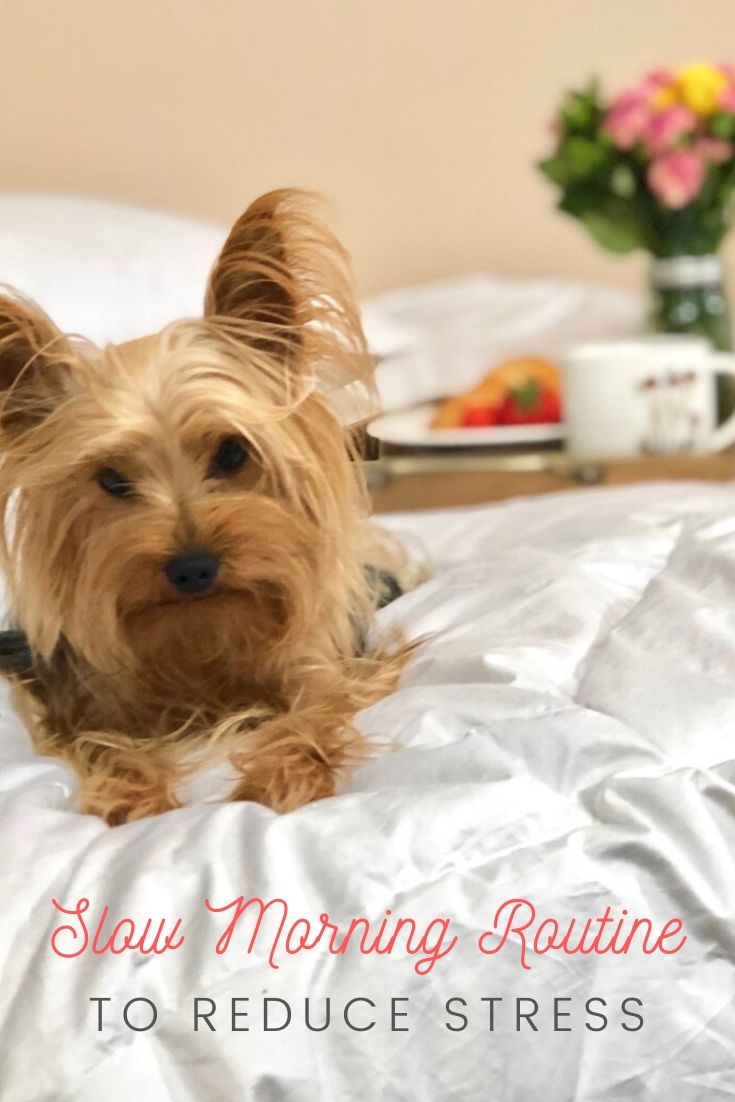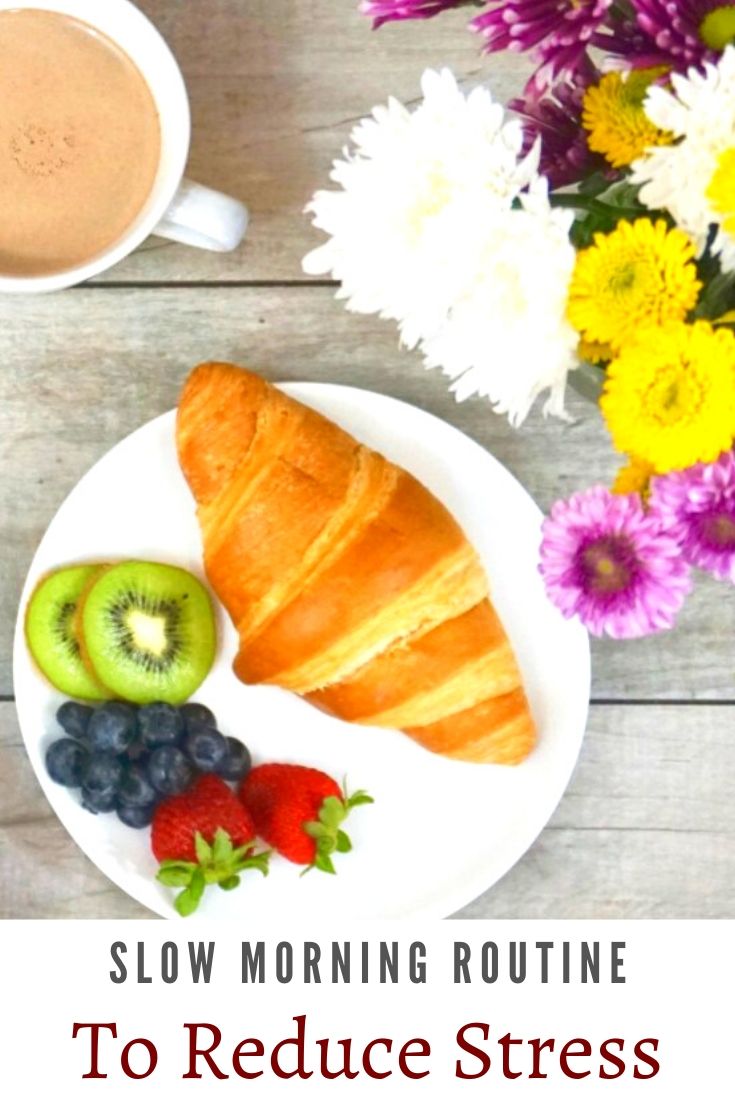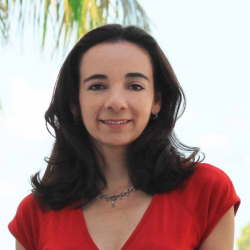 Latest posts by Paula Bendfeldt-Diaz
(see all)