The reviewer has been compensated in the form of a Best Buy Gift Card and/or received the product/service at a reduced price or for free.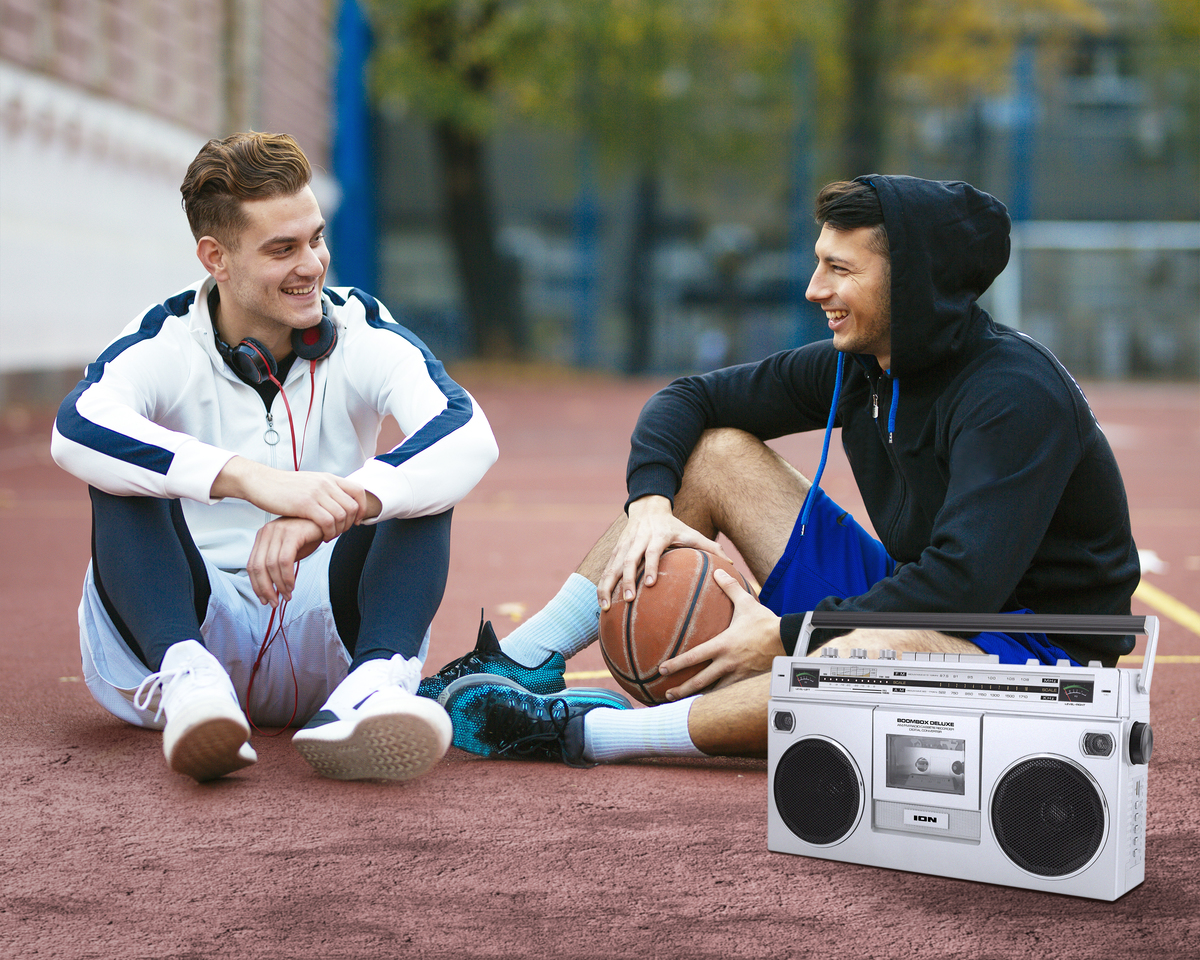 I grew up in the 80's listening to cassettes and making mixed tapes for my friends and high school girlfriends. For years I kept a box of my favorite cassettes hoping that one day I would have a chance to listen to them again. I couldn't be more excited about the new ION Boombox Deluxe Bluetooth Speaker. Yes, boomboxes are back and they're in. Which means I can take a trip down memory lane and relive all of my favorite high school memories by listening to all of my old tapes.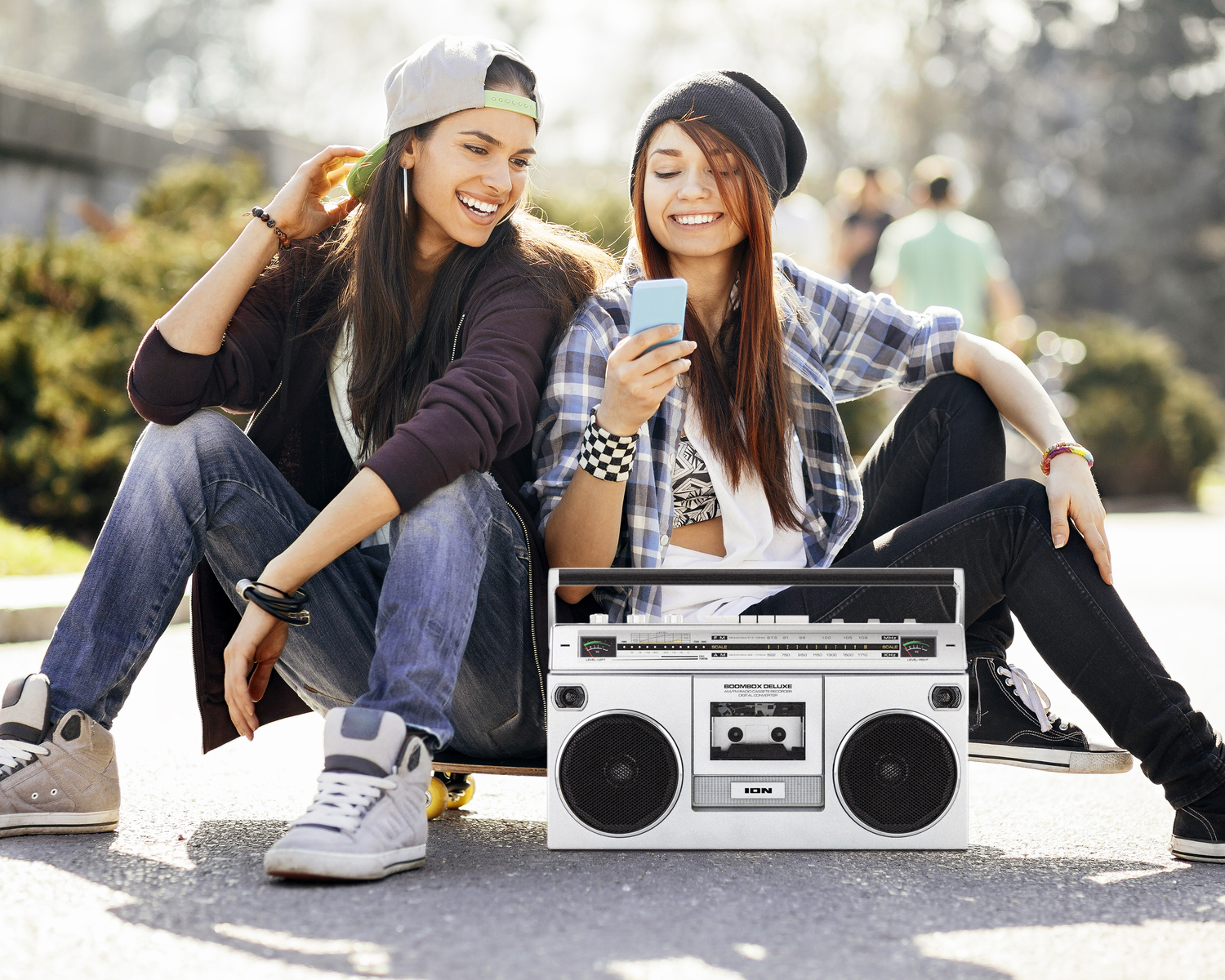 The ION Boombox Deluxe Bluetooth Speaker is a powerful, full-featured boombox in the classic fashion, just like you remember. It has a high-quality cassette tape player/recorder that plays your entire tape collection, plus you can make new recordings off the radio, with the built-in microphone or from an external source. Its two VU meters look great and help you dial in your recordings at just the right level. Two robust full-range speakers powered by 14 watts of system power crank out powerful bass and clear highs, so wherever you are, it's a party!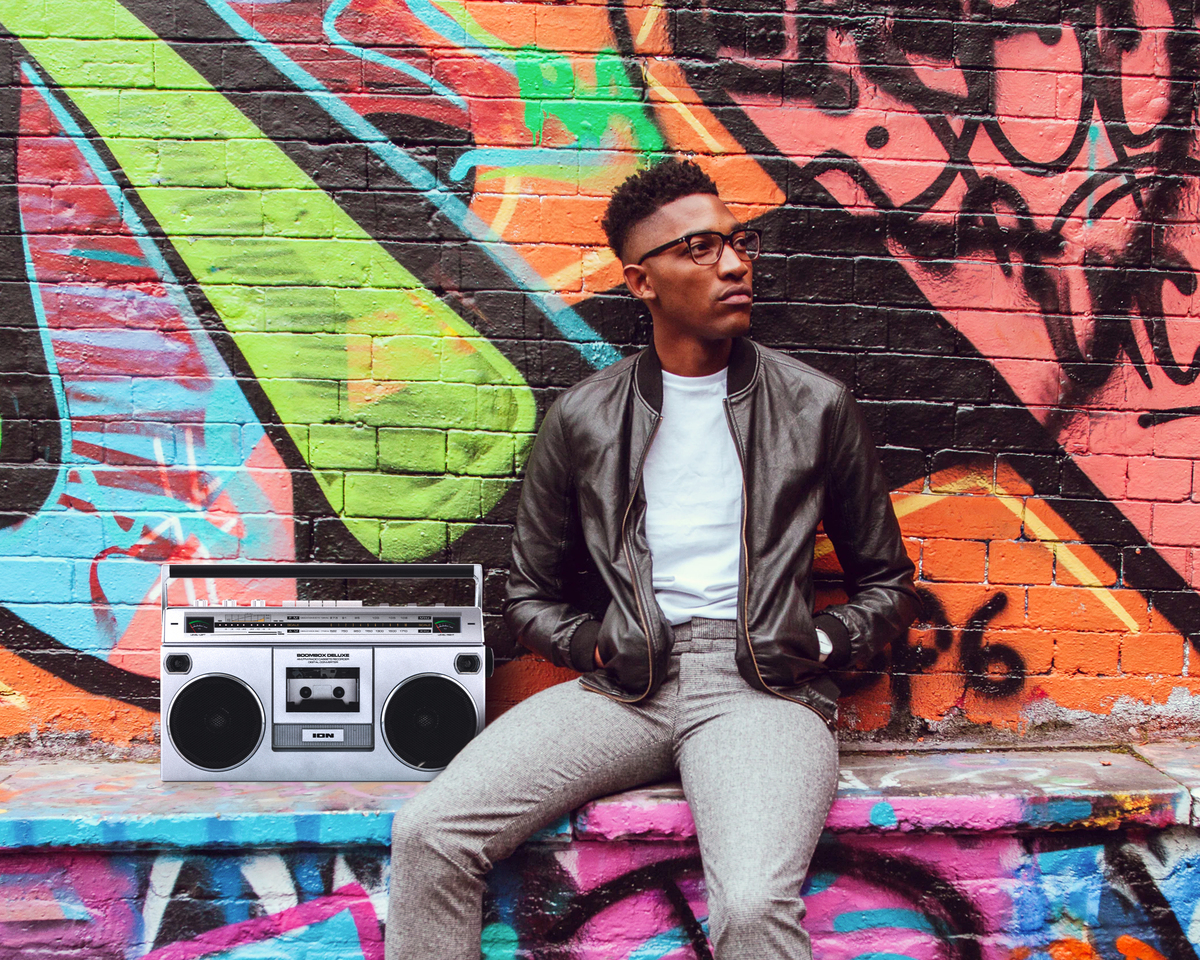 I love that it has a retro old school look and feel yet it has all of the modern technology you would expect from a speaker today. It streams music wirelessly from any Bluetooth®-enabled device and it has USB playback capability to handle virtually any other music source. With bass and treble controls, you can customize the tone to your exact taste. Boom Box Deluxe combines the best of the old with the best of the new. It adds up to non-stop fun.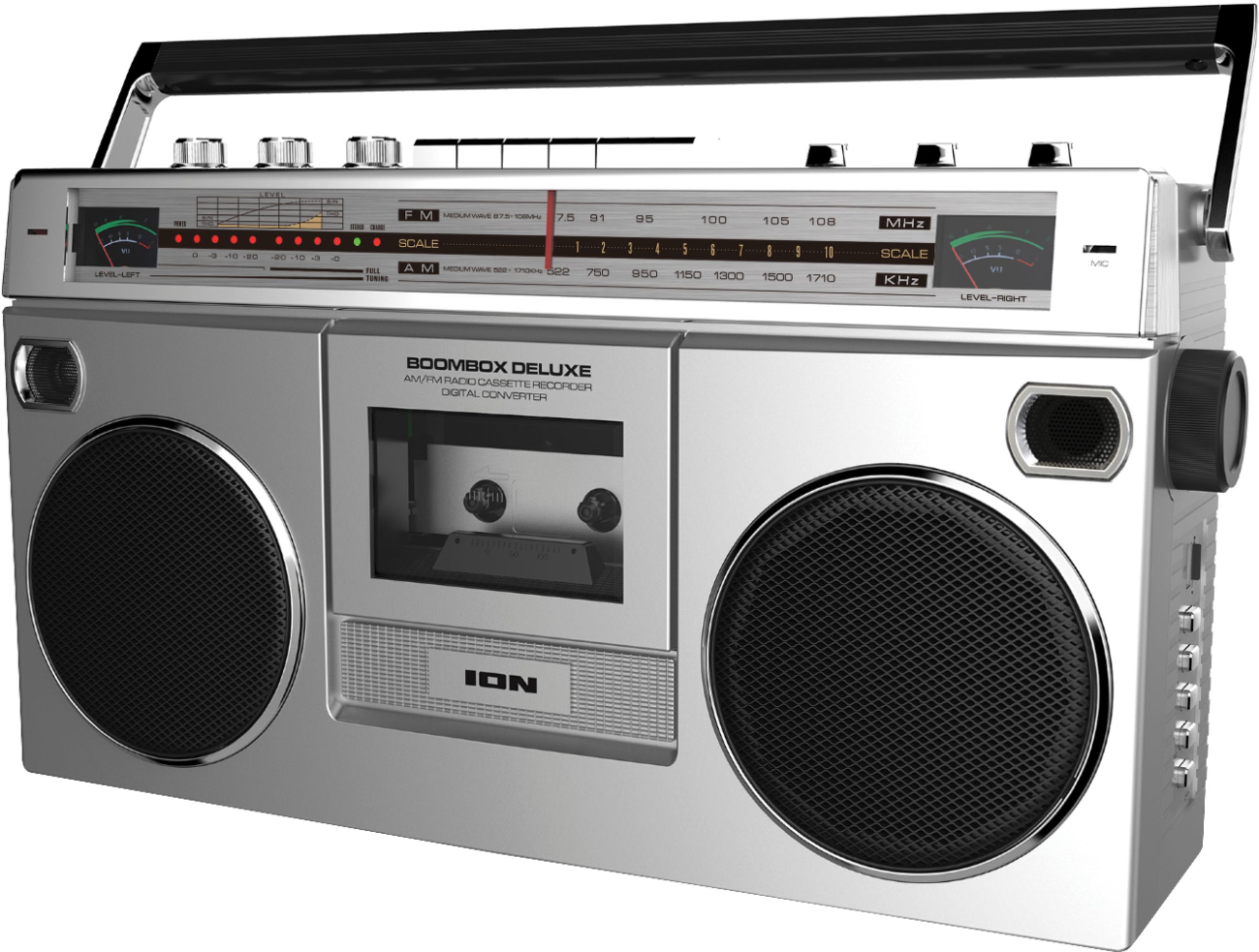 The design reminds me so much of my first boom box. I can still remember how excited I was to get it as a Christmas gift. I seriously can not get over the fact that I can now listen to my old cassettes and mixed tapes, and even some fun tape recordings I made as a kid. The best part is that you can transfer from tae to micro-sd card so that you can transfer those old mixed tapes into digital.
The sound on this retro boom box is great. The rechargeable battery is a huge plus and makes this idea to take with me when I go camping or to the beach.
So what are you waiting for? Dust those old tapes, get your ION Boombox Deluxe Bluetooth Speaker at Best Buy and take a trip down memory lane.
Latest posts by Cesar Diaz
(see all)