This year we're doing summer camp at home, and I'm excited to share with you some great at-home ideas to promote the love of reading for middle schoolers, sponsored by Disney Book Group.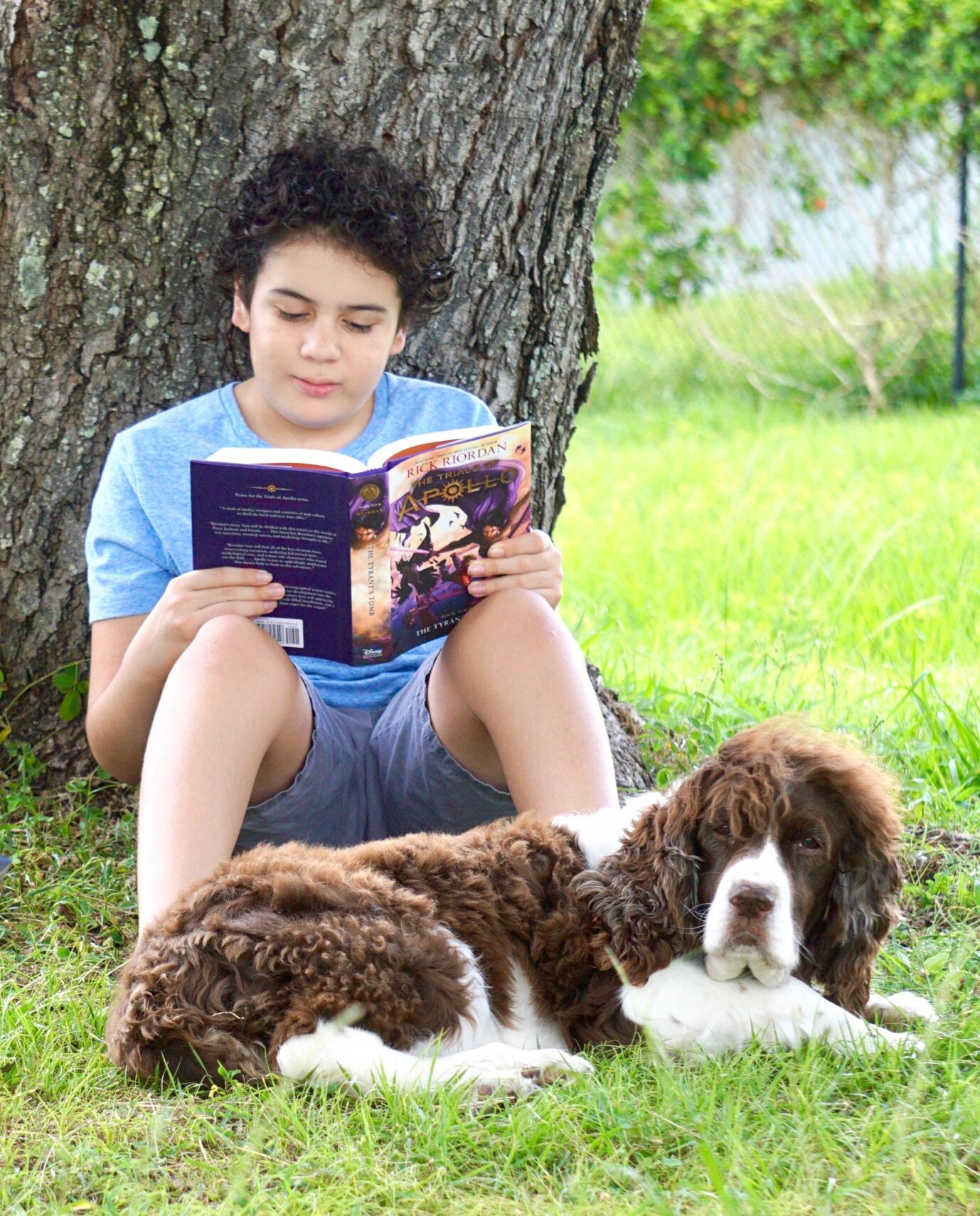 Like many kids this year, my kids will be spending summer at home. We have no travel or summer camp plans but that does not mean they can't have a blast at home this summer! Summer provides a great opportunity for kids to improve their reading skills and discover how exciting reading can be if they haven't already.
At-Home Ideas To Promote the Love of Reading for Middle Schoolers
This summer both of my kids are excited to read Rick Riordan's The Trials of Apollo Series and we've got lots of summer reading activities planned for the next few weeks. The fifth and FINAL book in this series publishes later this year, so now is the time to get caught up! Keep reading for a GIVEAWAY at the end of this post where I'm giving you the chance to win all the books released in the series so far.
Here are some easy ideas for summer camp at-home activities that focus on books and reading.
Get Your Kids Started on A New Series of Books
A great way to get kids motivated about reading and encouraging them to read more this summer is to get them started on a new series of books. At home, both of my kids and I are reading The Trials of Apollo Series. The Trials of Apollo Series by Rick Riordan is an exciting, hilarious, and poignant series about Apollo, an arrogant Greek god turned hapless human who must restore five ancient Oracles and battle a triumvirate of evil Roman emperors in order to regain his place in Mount Olympus. They are the perfect addition for your child's summer reading list and are recommended for kids ages 10+.
Fans of Rick Riordan's other series' like Percy Jackson and the Olympians will love that characters from Camp Half-Blood and Camp Jupiter make appearances in this series too!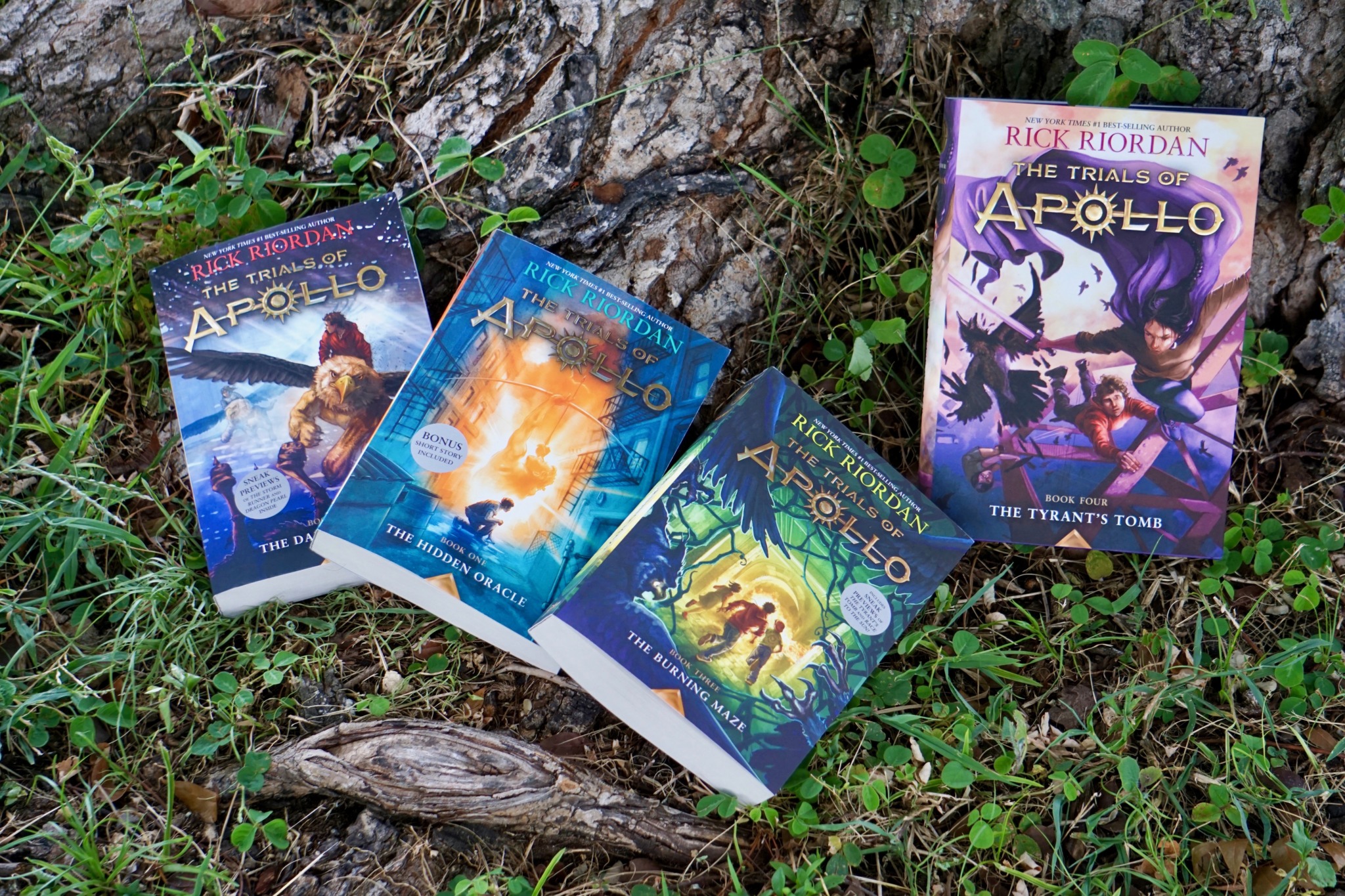 My son has not been able to put these books down! He says they are real page-turners and I regularly hear him laugh out loud when he's reading them. Finding a series that will keep kids engaged and excited about reading is key to motivating them to read more, and The Trials of Apollo is a great place to start!
Get everyone involved
Reading is more fun when it's a family affair. In our family, we like setting time for reading. We will all sit in the living room or outside if the weather is nice and read. If your kids see you reading, they will be more motivated to read themselves.
Find New Places For Reading
Having a great space for reading at home motivates kids to read more, but so can coming up with creative places and opportunities for reading. Taking advantage of the great summer weather, we are trying to spend as much time outdoors as possible, so we often have picnics in the backyard or play board games outside. I've found that reading outside under the shade of our tree is motivating my son to spend more time reading.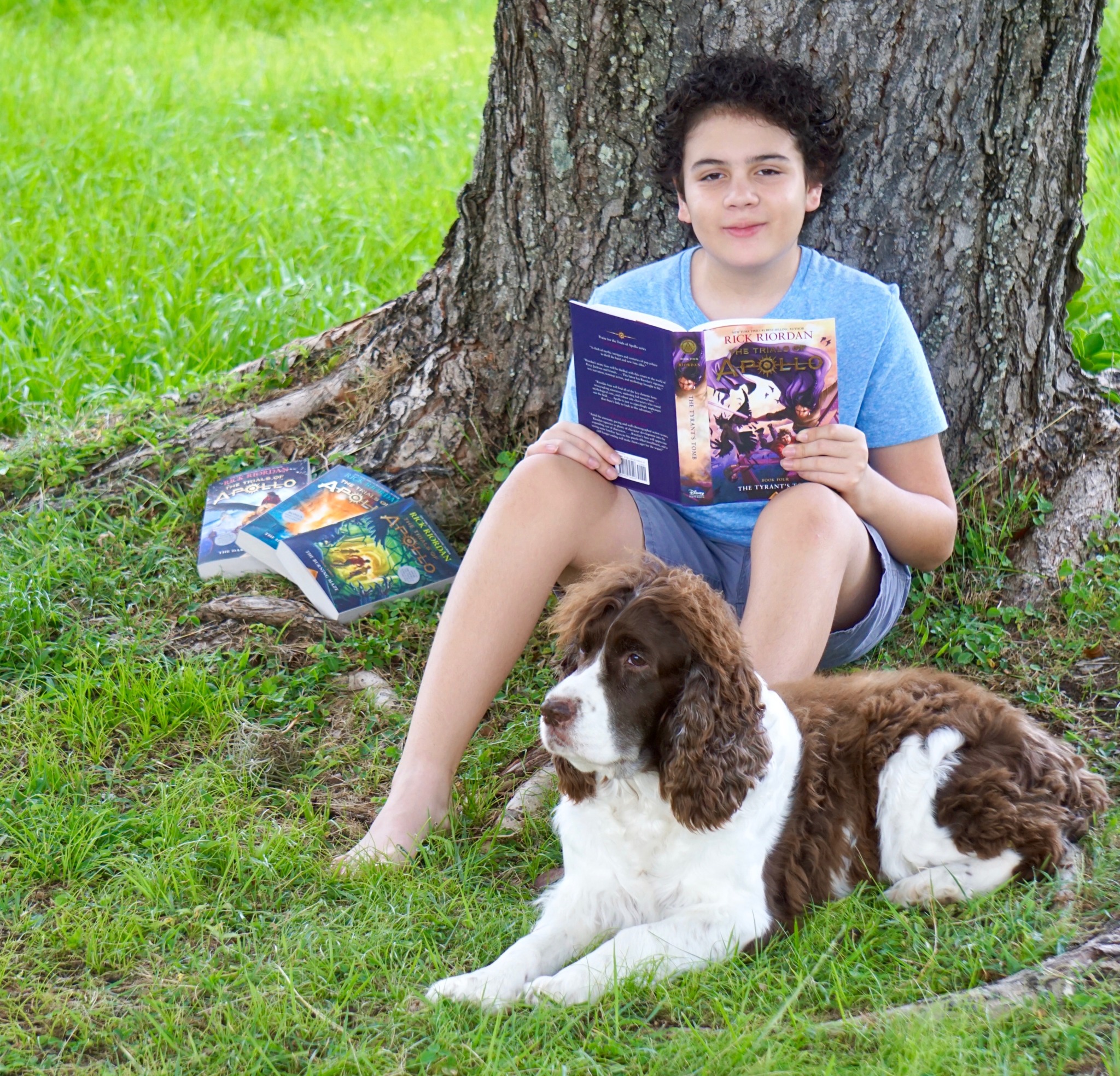 We also always bring books with us when going on long drives, whether it's a road trip or a doctor's appointment. Always having books available in the car makes it easier for my kids to read more.
Organize Different Activities Around Your Kid's Favorite Books
Whether it's cooking up a recipe based on the books your kids are reading now or doing a family movie night based on their favorite book, there are a lot of book-inspired activities that you can organize at home this summer.
Organize a book club
Reading is more fun when you can discuss your favorite characters, quotes and exciting plot twists with others. Encourage your middle schooler to organize a book club with friends. Each month or every couple of weeks the kids can choose a new book and then have a Zoom meeting to discuss the book and their favorite parts. Books clubs can be a great way to include an interactive and social element into reading. Discussing books with peers is fun and it's also a great way for your child to gain new perspectives and points of view on what they are reading. Discussing books with friends makes it so much more fun!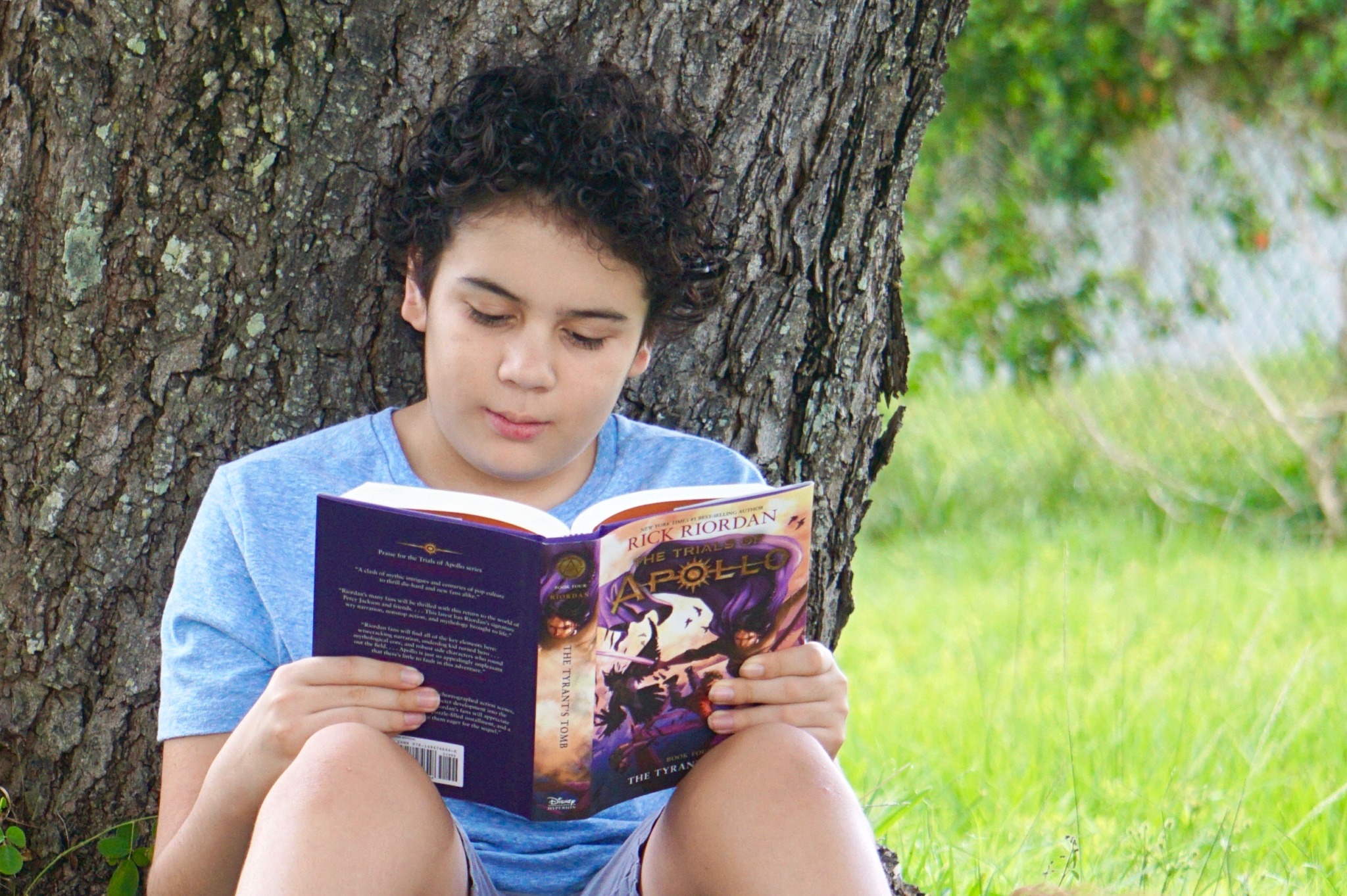 Create a Reading Goal
In his last year in elementary school, my son read the most words of anyone in the school that year. This was a goal that he set for himself at the beginning of the year and he loved pushing himself every week to increase the number of words he read. Setting a summer reading goal and motivating kids with a fun "prize" at the end like a pizza party makes a difference!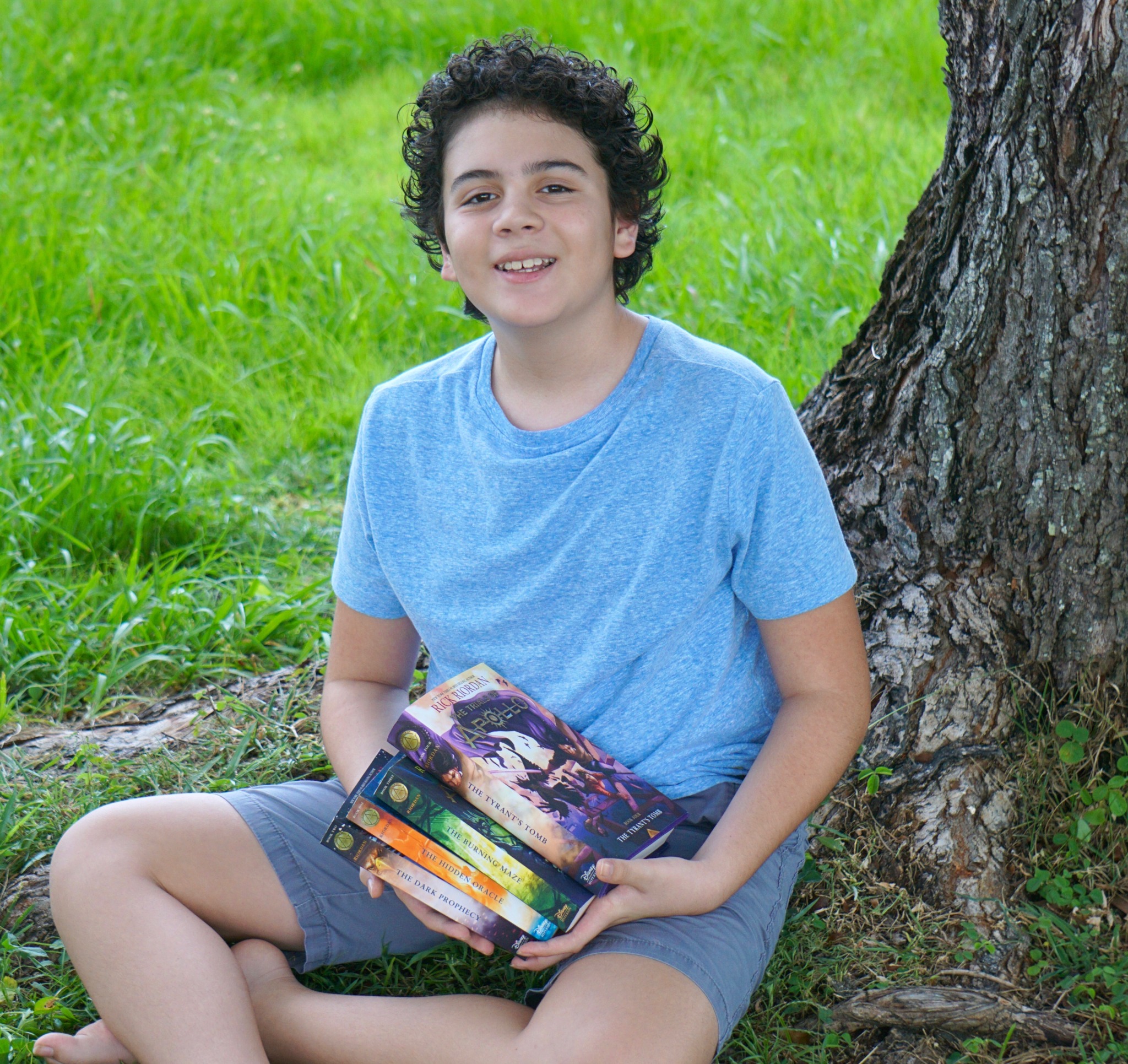 Turn Reading into A Game
Whether it's playing book trivia to test your knowledge after you've read a book or playing book-themed charades or Pictionary, there are lots of ways to incorporate what you're reading into a game. Right now my son is reading The Trials of Apollo series and he's excited about testing his knowledge by doing some of The Trials of Apollo and mythology quizzes on the ReadRiordan.com website.
Enter for a chance to win The Trials of Apollo Book series and Camp Half-Blood Swag!
Enter for a chance to receive the 4 books in The Trials of Apollo series, plus Camp Half-Blood swag including a drawstring backpack, t-shirt, hat, and decal.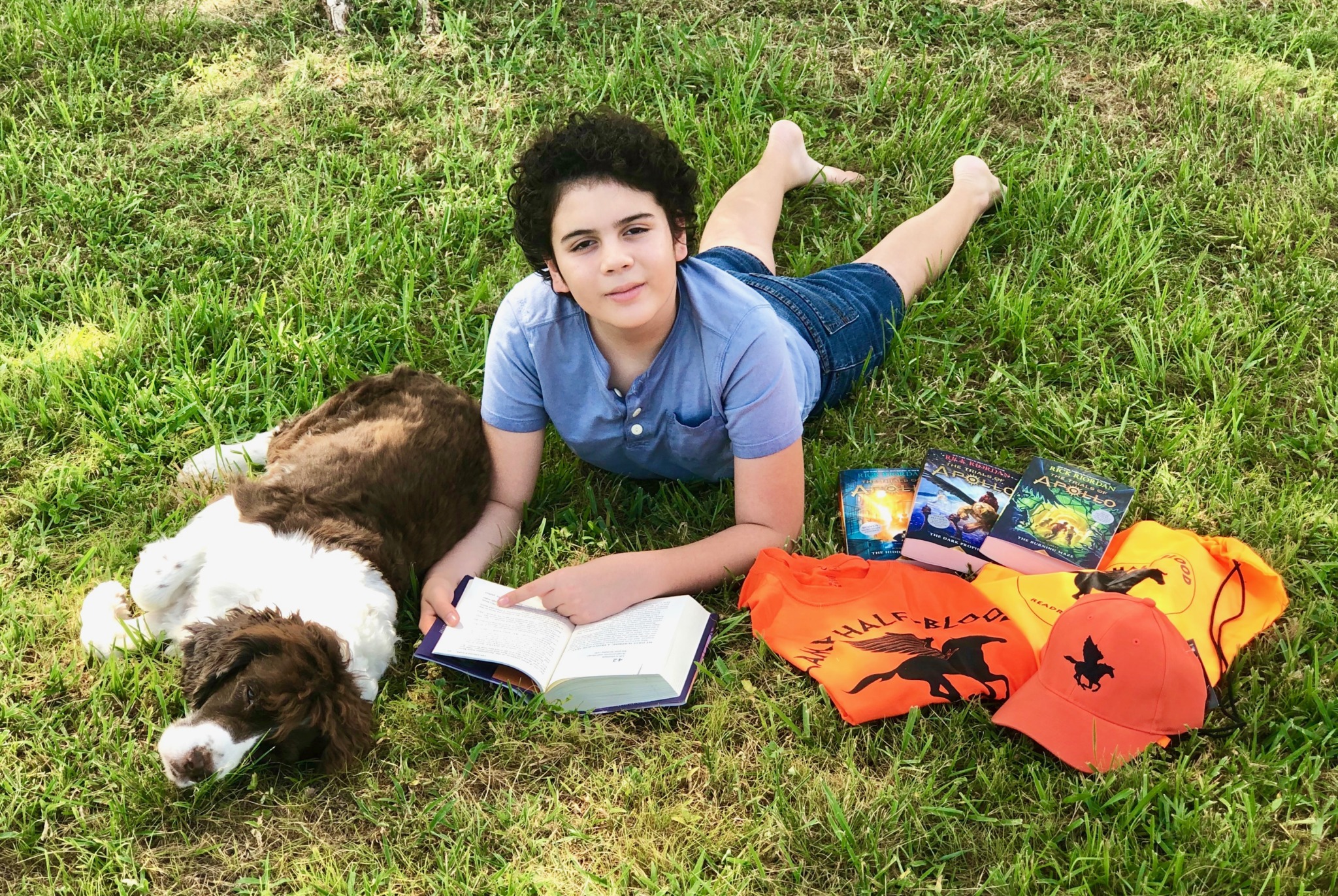 To enter follow the directions on the Rafflecopter below.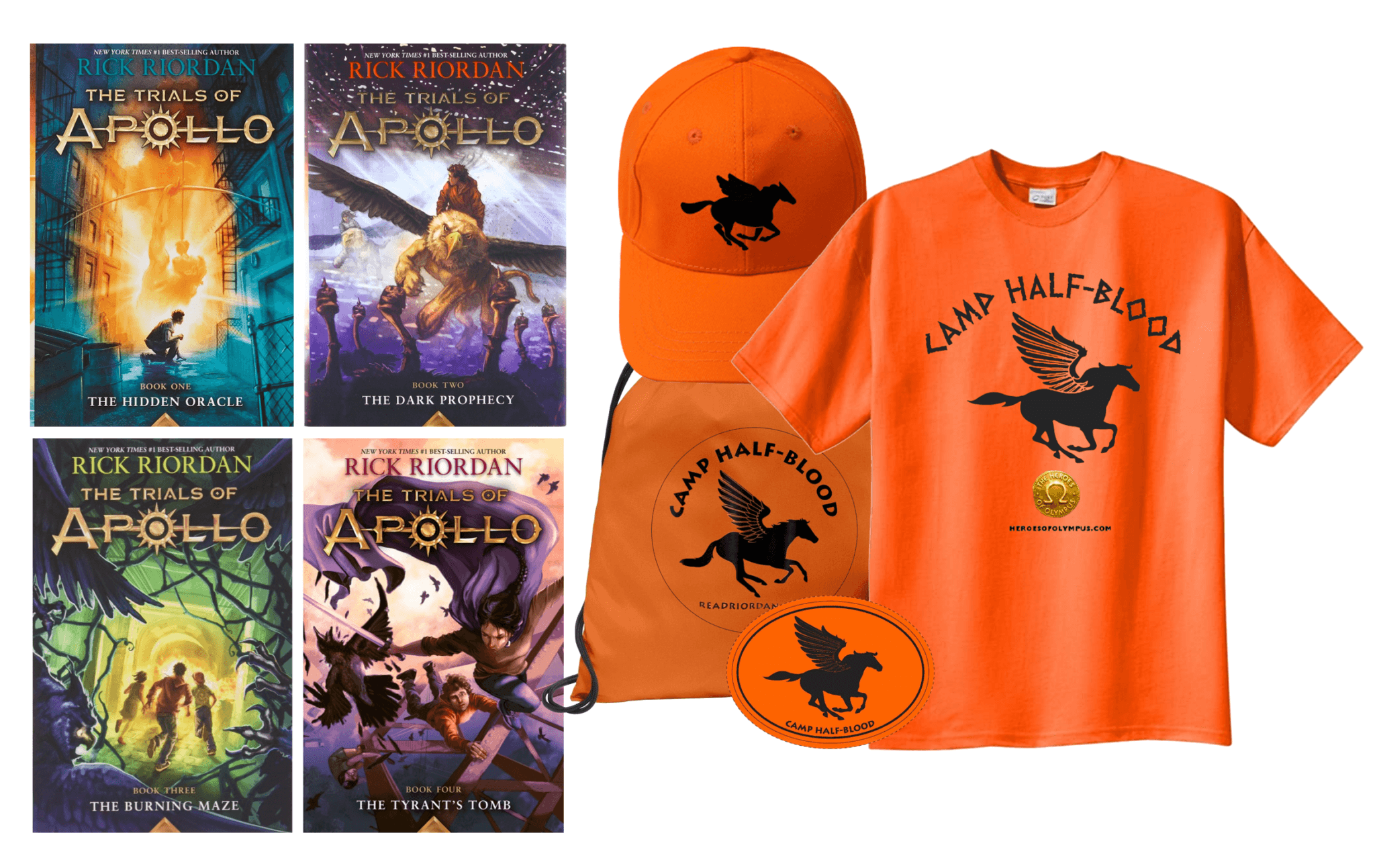 Giveaway open to participants 18+ and U.S. addresses only. Prizing provided by Disney Book Group.
About The Trials of Apollo Series
The protagonist of The Trials of Apollo series is nothing less than Apollo himself! Well, actually, he's a mortal sixteen-year-old trying to earn his way back into Zeus's favor by restoring five oracles. The series is exciting, fun and filled with adventures and witty twists. Following Apollo through a series of adventures as he has to manage without his godly powers gives way to lots of hilarious situations.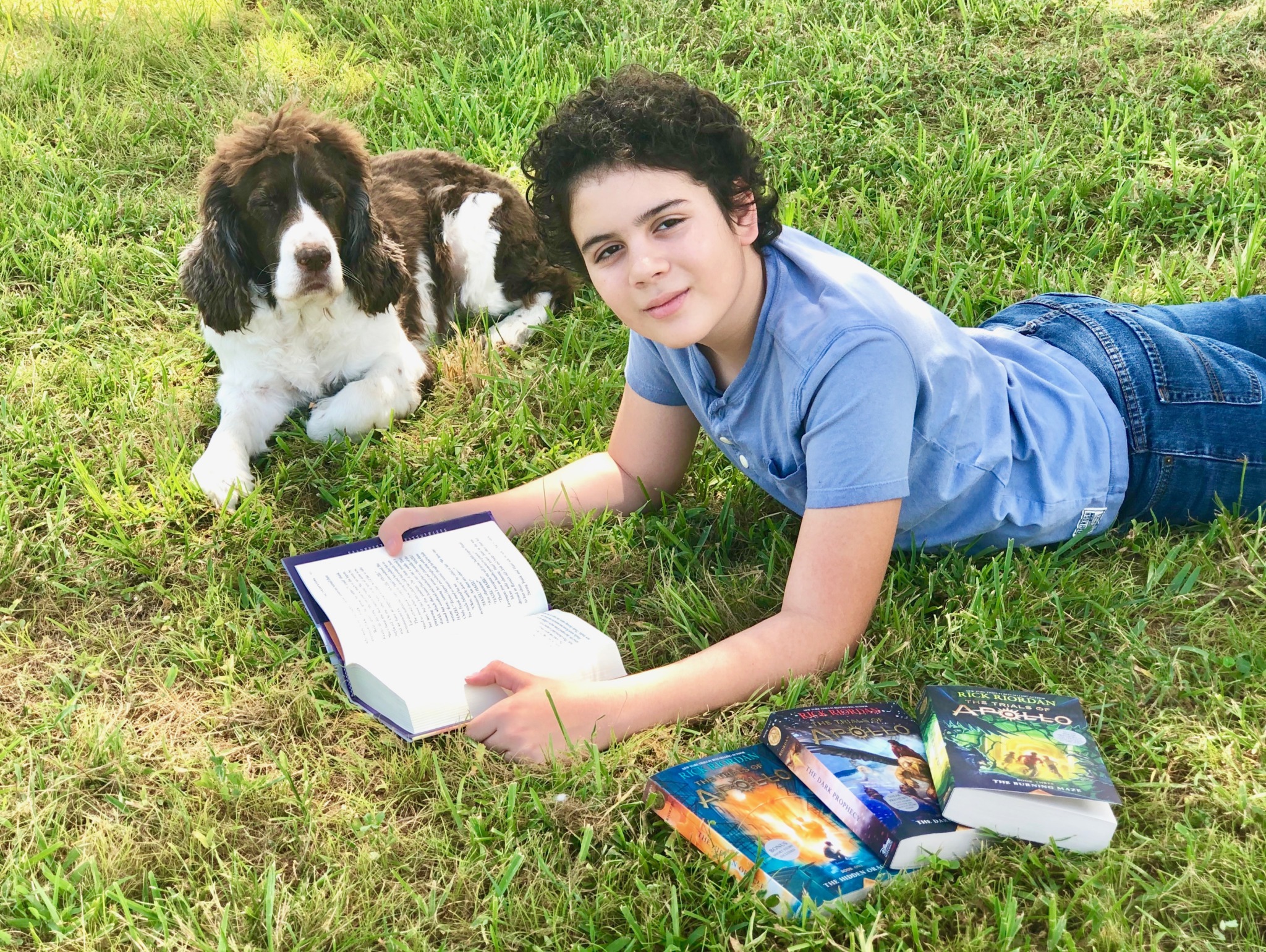 This series is ideal for summer reading and is sure to keep your kids entertained and motivated about reading!
The series includes 4 books: The Hidden Oracle, The Dark Prophecy, The Burning Maze and The Tyrant's Tomb. And we're eagerly awaiting the 5th book, The Tower of Nero which will be released in October!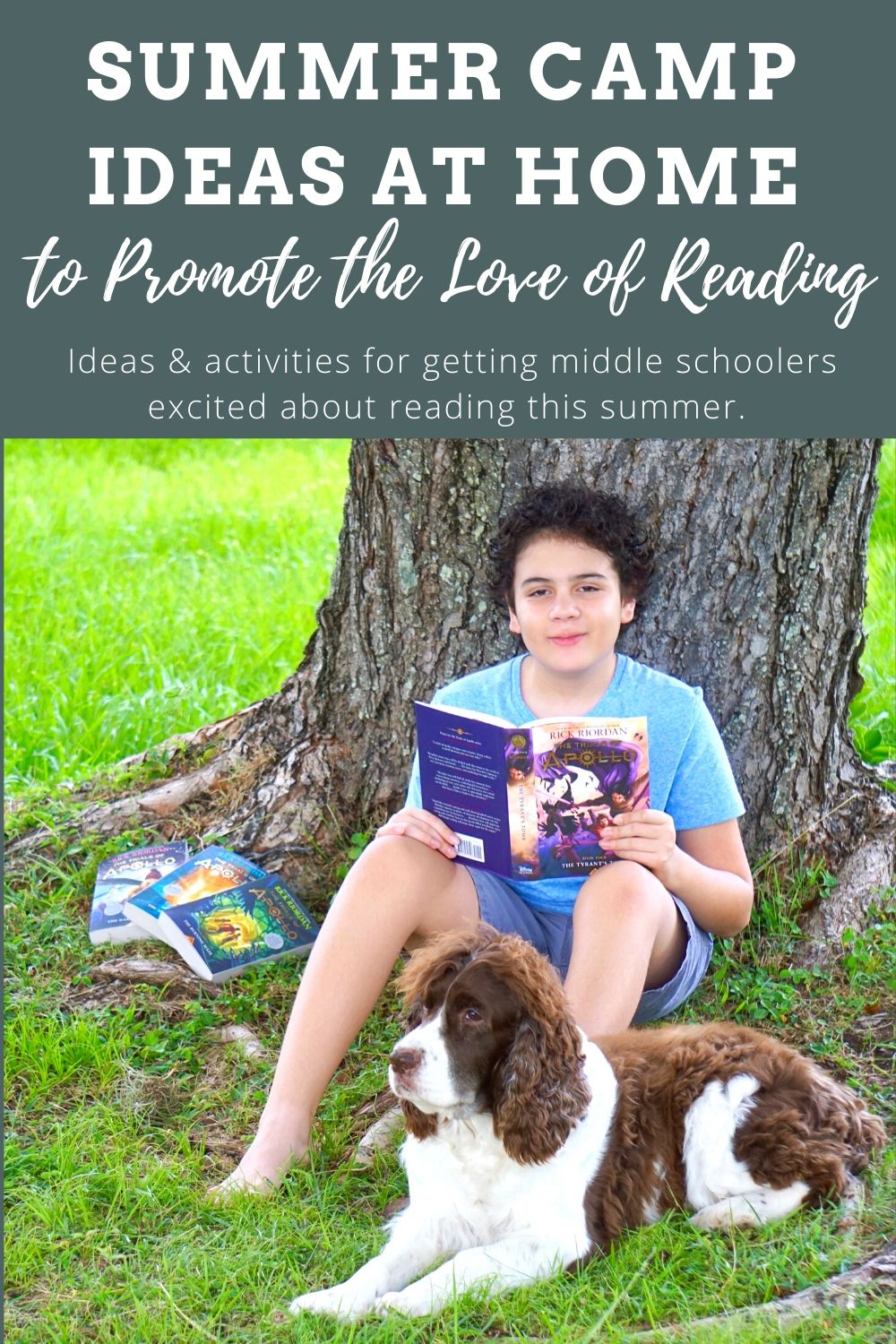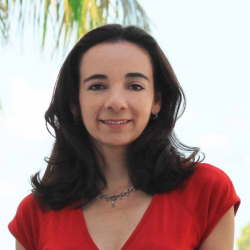 Latest posts by Paula Bendfeldt-Diaz
(see all)