This shop has been compensated by Inmar Intelligence and its advertiser. All opinions are mine alone. #GobackwithUbK
Preparing your daughter for her first period or talking to girls about menstruation, in general, doesn't have to be hard when you follow these tips for talking to your daughter about her period in a positive way.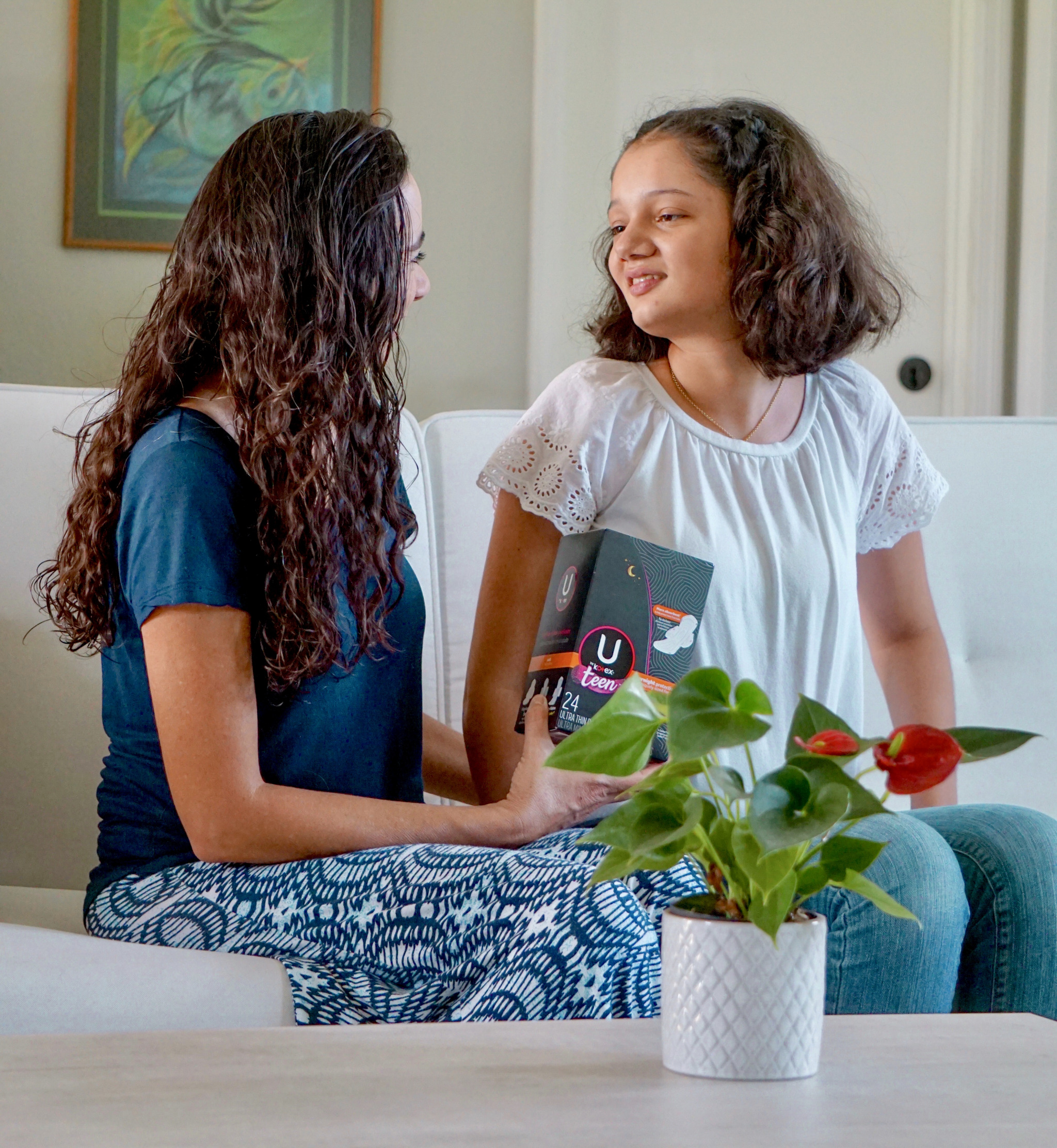 Menstruation doesn't have to be scary and talking about periods doesn't have to be hard. Whether you're preparing your daughter for her first period or helping your teen daughter realize that periods don't have to suck here are some ideas for normalizing periods and empowering girls.
How to Talk to Your Daughter About Her Period in A Positive Way
Talking to your daughter about menstruation is all about being open, honest, and normalizing period talk. Here are some tips for making period talk easier for you and for her.
Present the period as something positive.
As women, many of us are used to talking about the period in a negative way often referring to it as a curse or as something we dread every month. It's important to talk about periods with your daughter in a positive light
Menstruation is a normal and healthy process and it's important to start by acknowledging that. It's not something to dread or feel ashamed about. Focus on the positive things about the period. Menstruation is a sign of health and of growing up and becoming a woman. And menstruation is part of the amazing gift of being able to create a new life and have a baby.
Get her involved in choosing the right products for her.
When it comes to choosing pads and the right products for your daughter, it's important that she participates in that process. I talked with my daughter about the options available and included her in the process. Ever since she got her period we have gone through a few different types of pads and made changes according to what she needs and what she feels comfortable with.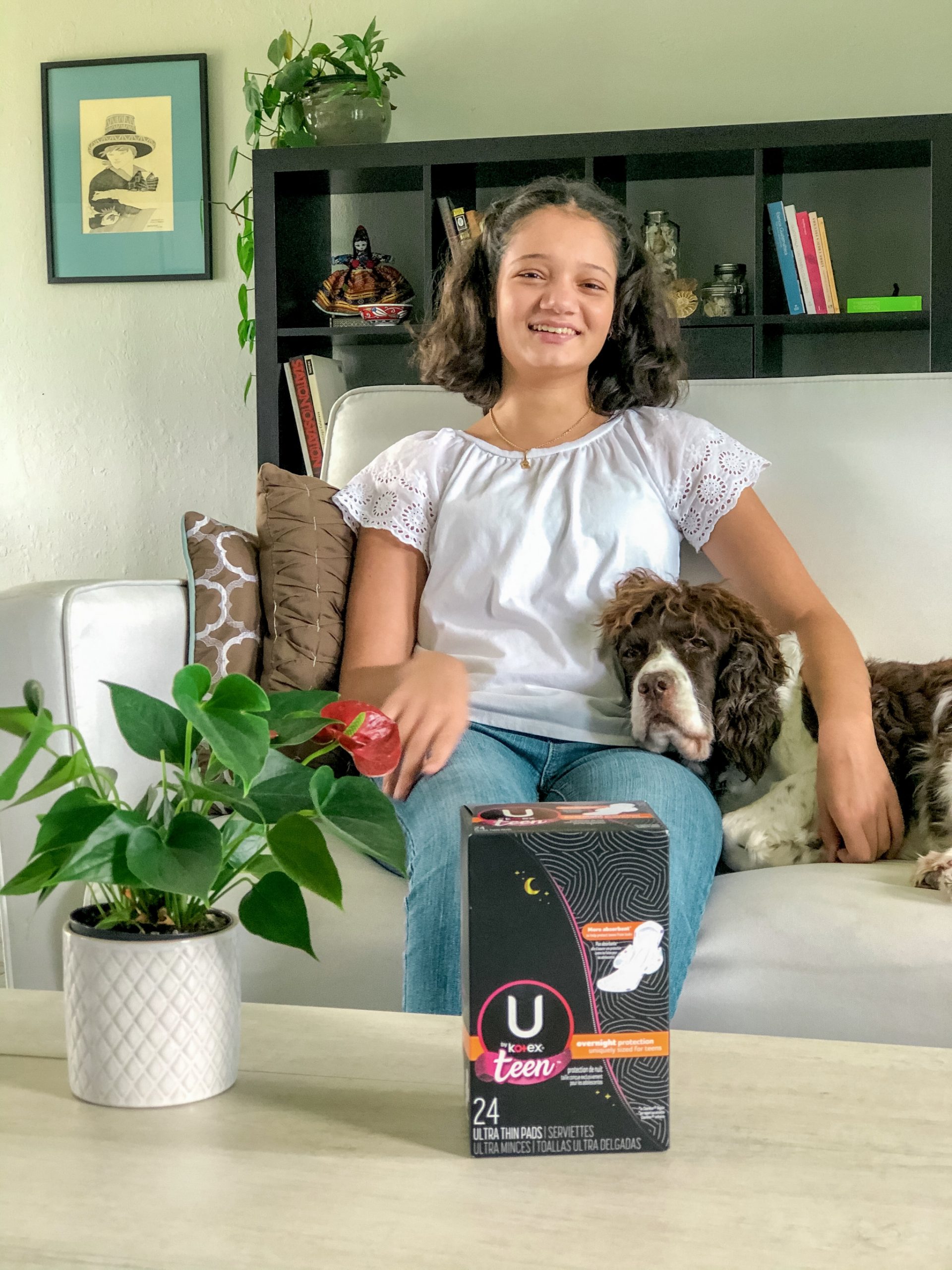 Help her be prepared.
One of the greatest fears for most girls when it comes to periods is leaks. Teaching your daughter how to deal with unexpected periods and potential leaks will really help dissipate those fears. Knowing what to expect and what to do if a period comes by surprise will help her to avoid a potentially embarrassing situation.
My daughter always has a period backup kit in her backpack: a small bag with a pair of clean underwear, a couple of U by Kotex® Teen Pads, and a pair of leggings. We have also talked about what to do if she gets her period unexpectedly from how to cover up with a sweater to who she can ask for help.
***Click here to get $2 back when you purchase U by Kotex® Teen pads or U by Kotex® Click Tampons.***

Whether you're preparing your daughter for her first period or she's already gotten her period getting the right pads for her will make her feel more comfortable and confident.
U by Kotex® Teen pads and U by Kotex® Teen Overnight pads because U by Kotex® Teen pads are uniquely sized for a teen's body and are more absorbent to help protect teens from leaks.* I really like that they are very soft on your skin which makes them comfortable. And U by Kotex® Teen Pads have X-press DRI Core that locks in liquid to keep you dry.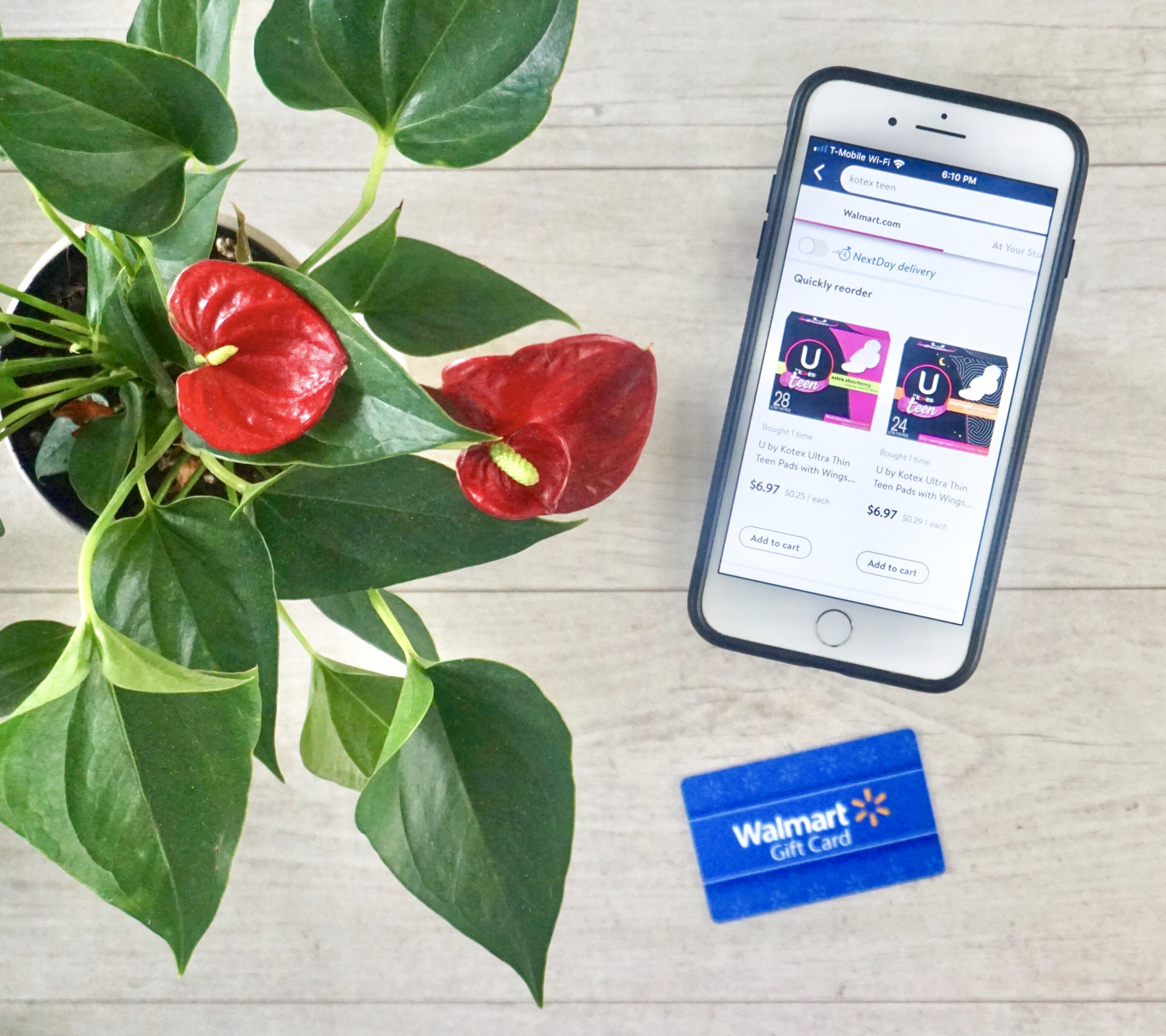 I always get U by Kotex® Teen Pads and U by Kotex® Teen Overnight Pads at my neighborhood Walmart. It's so convenient to order online and just pick them up along with the rest of my groceries.
Keep an open conversation.
Although that first conversation about preparing your daughter for her first period is what most moms are concerned about it's even as important to keep talking about periods after she gets it.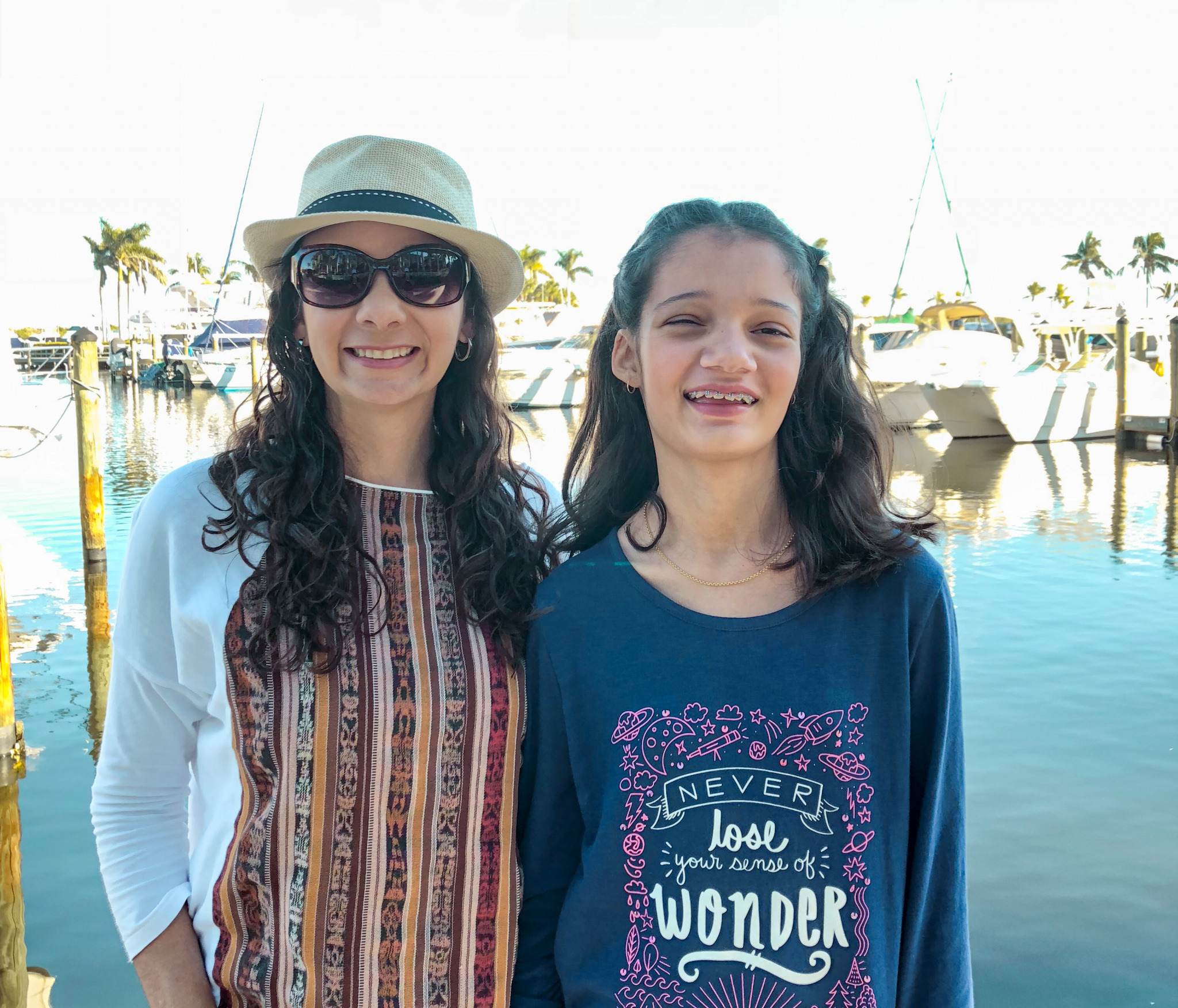 Although talking to your daughter and preparing her for the period is important it's also important talking about the subject. Start by sharing your own experiences and encourage your daughter to ask questions and share concerns or fears.
Let her know you're always there to support her and that she can share anything with you. Knowing that she has someone that she can talk about her period with and that this is something normal is key for ensuring she feels comfortable with discussing her period anytime.
Help her feel empowered.
Many girls think that there are a lot of things you can not do if you have your period. This makes them feel left out and like they are missing out and can also lead to feelings of shame.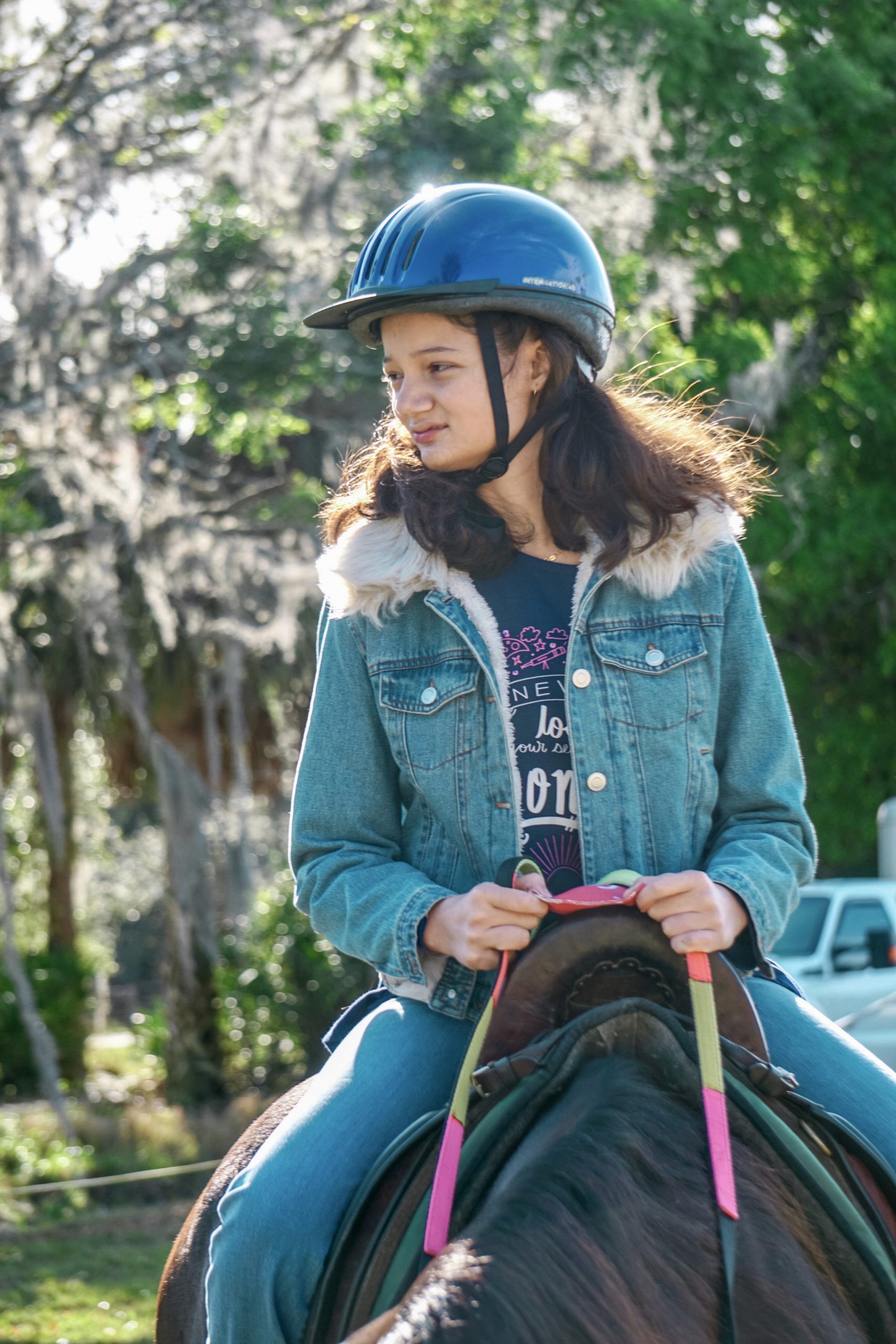 When I talked to my daughter the first time about periods one of the things we discussed is how girls can do almost anything when they have their period. This has been an ongoing conversation.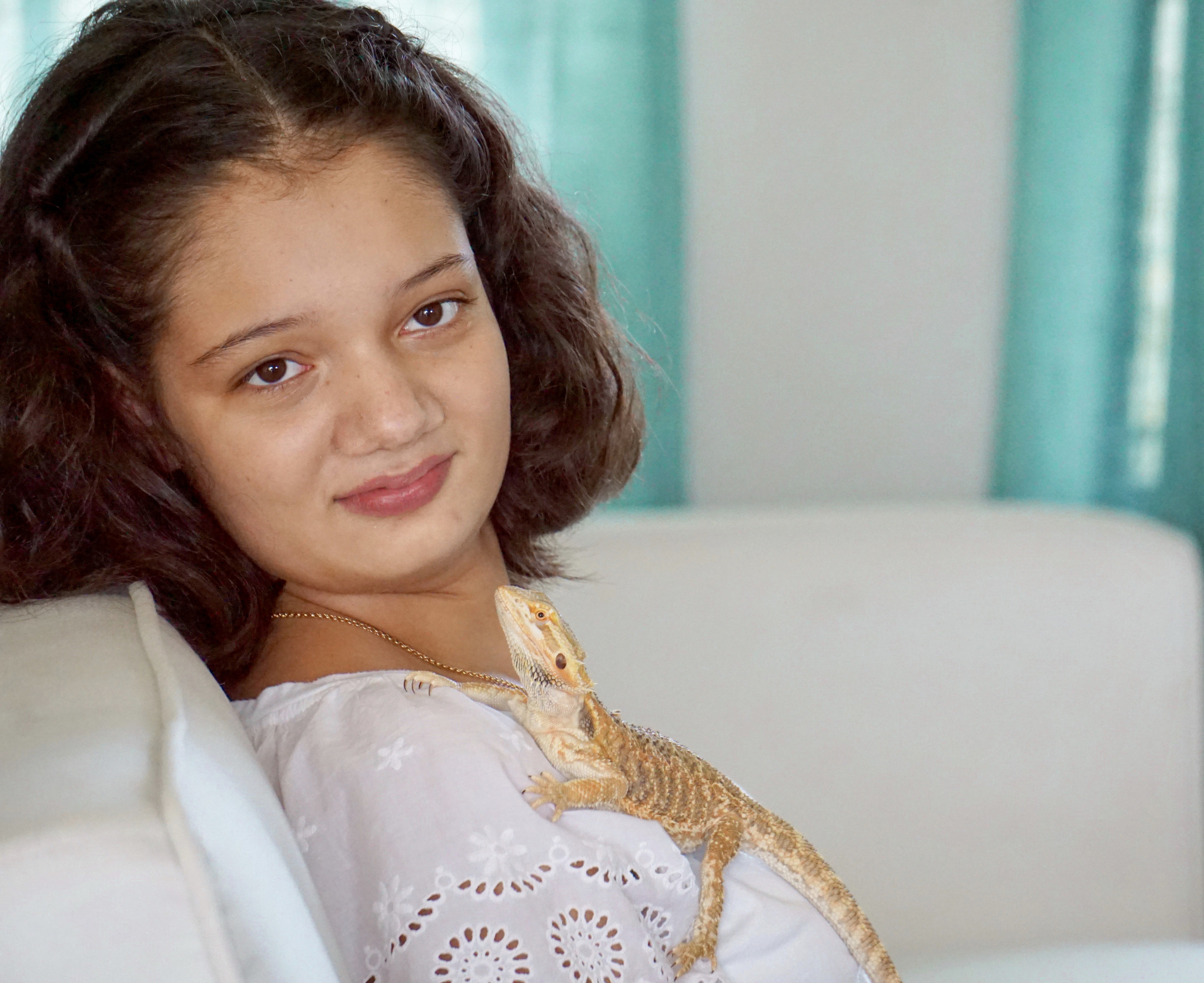 My daughter loves animals and wants to be a vet assistant, she loves horseback riding and hiking and she can do all of those things when she has her period. Reminding her that women she admires and looks up to have their period too has really helped put things in perspective. Jane Goodall had her period while she was studying chimps out in the jungle, Olympic athletes have their period, sometimes during competition. Periods should not stop you from doing what you love.
I really like that U by Kotex® is committed to making sure a period, or any negative perceptions of a period, never get in the way of any woman's progress. U by Kotex® Teen pads is not only a great product for teens but I love supporting companies that are passionate about causes I am passionate about, like empowering women and helping girls realize that period or not she can achieve anything.
Give her permission to take time for herself.
Self-care is something many women struggle with in general. Recognizing that we need to invest time in ourselves is something we can teach our daughters. When it comes to periods, my daughter and I have had conversations about what she can do when she does have physical symptoms and discomfort. Many girls feel ashamed to share how they are feeling both physically and emotionally when it comes to periods.
It has been very important to talk to my daughter that when we're not feeling great we need to take a step back, pause, and focus on self-care. Although I want her to know she can do anything and everything when she has her period I also want her to know it's ok if she doesn't feel well and that this is something she should not feel bad about.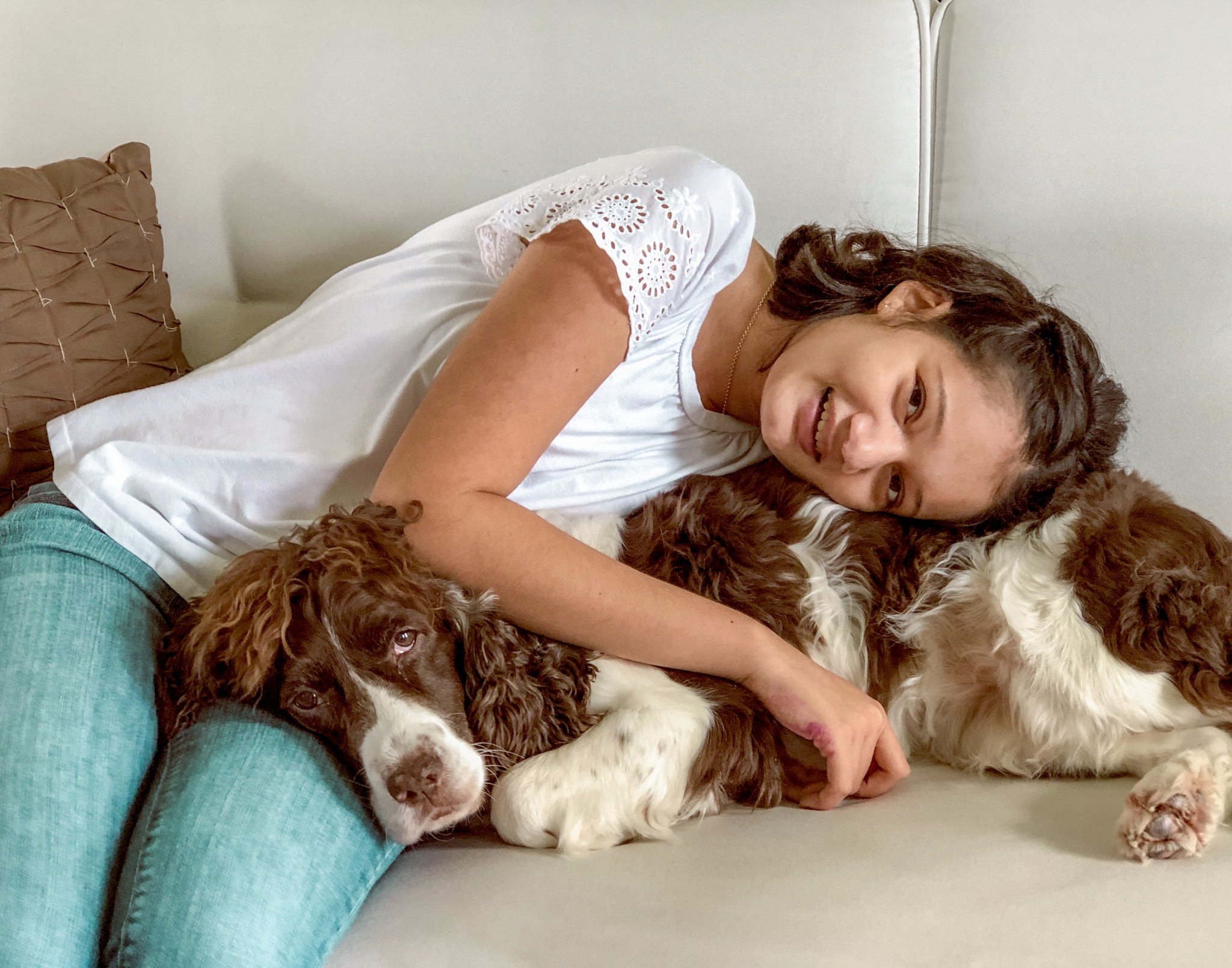 We have come up with a list of things that make her feel better and this has helped her so much because she knows what to do if she gets is feeling down. Our list includes things like using a heating pad to relieve cramps or wearing her favorite fuzzy socks and cuddling with her dog to watch a favorite movie if she's feeling down. She knows she can be open about telling me she wants so alone time or needs to skip horseback riding class.
Normalize period talk in your family.
Getting Dads and brothers involved in the conversation and normalizing period talk is key to helping girls feel comfortable and normal when they have their period. My daughter knows that she can ask dad to buy her pads or talk about her period in front of her brother.
Involving boys and men in period conversations helps change the perception of periods as something taboo or something to be grossed out by into something normal. The truth is that boys go through many of the same things girls go through during puberty from physical changes and mood swings.
*vs. U by Kotex® Cleanwear® Regular Ultra-Thin Pads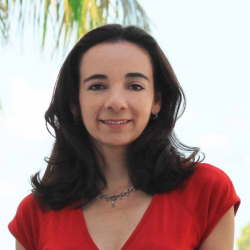 Latest posts by Paula Bendfeldt-Diaz
(see all)