Disclosure: This post is part of a sponsored campaign by SunnyD and Latina Mom Bloggers. However all opinions are sincere and are my own and this post has not been edited by a third party.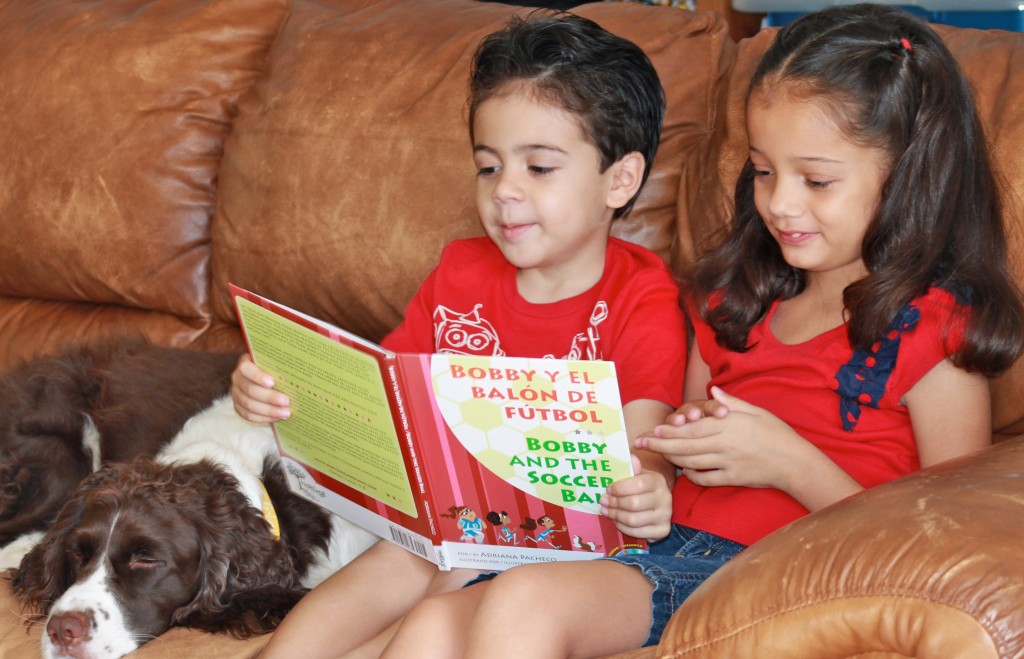 Growing up I was always considered a book worm. I spent most of my preteen years with my nose buried deep into a book and loved every minute of it. Books opened new worlds for me, improved my vocabulary and spelling, taught me about far away places and sparked a desire to dream big and see the world.  From the time my kids where babies I have tried to instill in them a love for books and for reading in both English and Spanish.
7 Tips To Get Your Kids To Develop a Love of Reading
1. Teach by example.  From the time my children where born they have see us with reading everything from books to magazines.
2. Provide them with choices.  At home we always have lots of choices from fun fantasy stories to personalized books where the kids are the heroes of the story and books that give information about subjects they enjoy like animals or trains.  We also visit the library regularly and let our kids choose new books that they are interested in.  We also have children magazine subscriptions and they love them.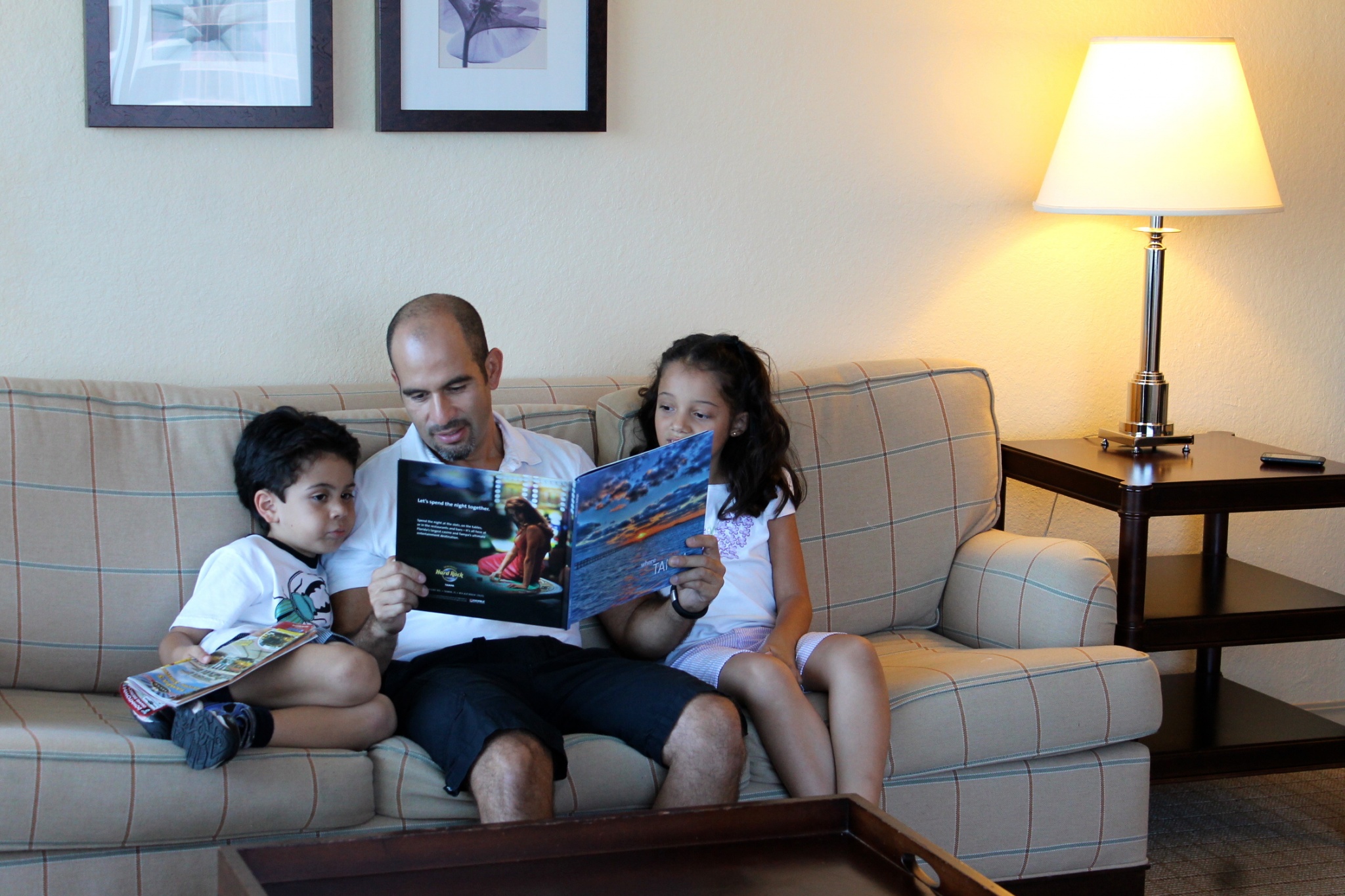 3. Read with them. Since they where babies we always read to our kids before bed. We read one book in Spanish and one in English and now that they are older and can read themselves we have them read a book to us out loud too.  Reading is part of our routing and they will not go to bed without reading before bedtime. When we are traveling we
4. Have a space where they can read comfortably.  Make sure that your child has a quiet and comfortable place with good lighting where he or she can sit down with a book and read.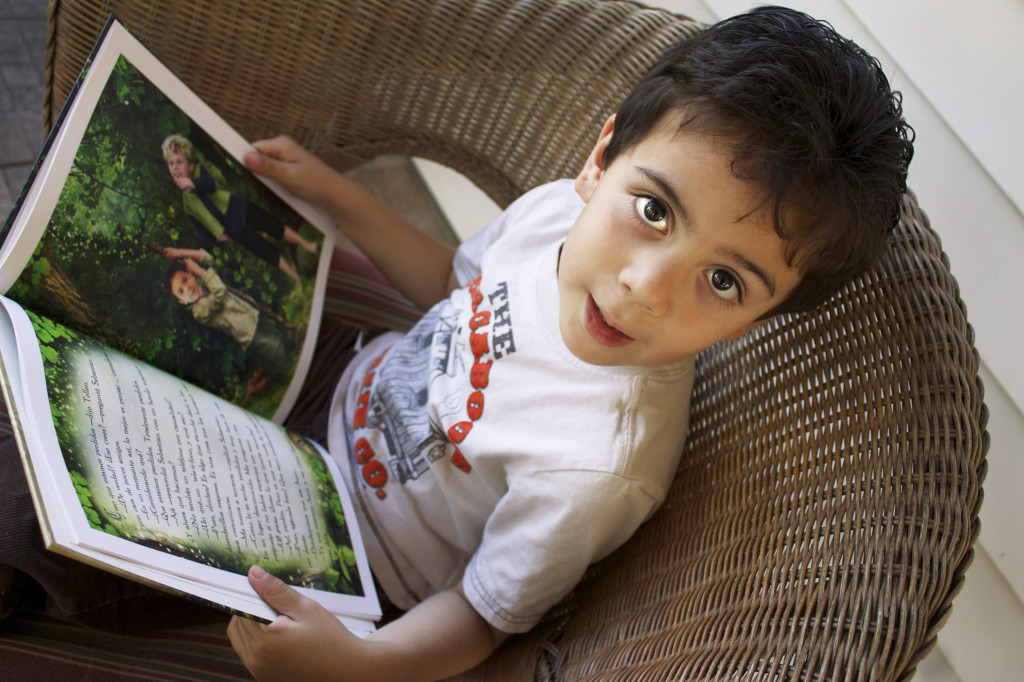 5. Go beyond books. There are many ways in which children can practice reading from helping you to read a recipe while cooking together in the kitchen to reading the instructions for the family board game or reading signs during a road trip.  At home I ask the kids to help me out by reading the grocery list and leave them a list of chores every they that they have to check off as they do them.  There are many ways in which you can sneak in some reading practice and make them feel helpful and accomplished at the same time.
6. Make reading fun!  Look for books on subjects that your kids love and try different formats. My daughter loves books with lots of big colorful pictures while my little guy likes the comic book format.  Find different places to read, we sometimes read at the park and the kids love it, it's a great way to rest and get them to drink something while we share a story outdoors.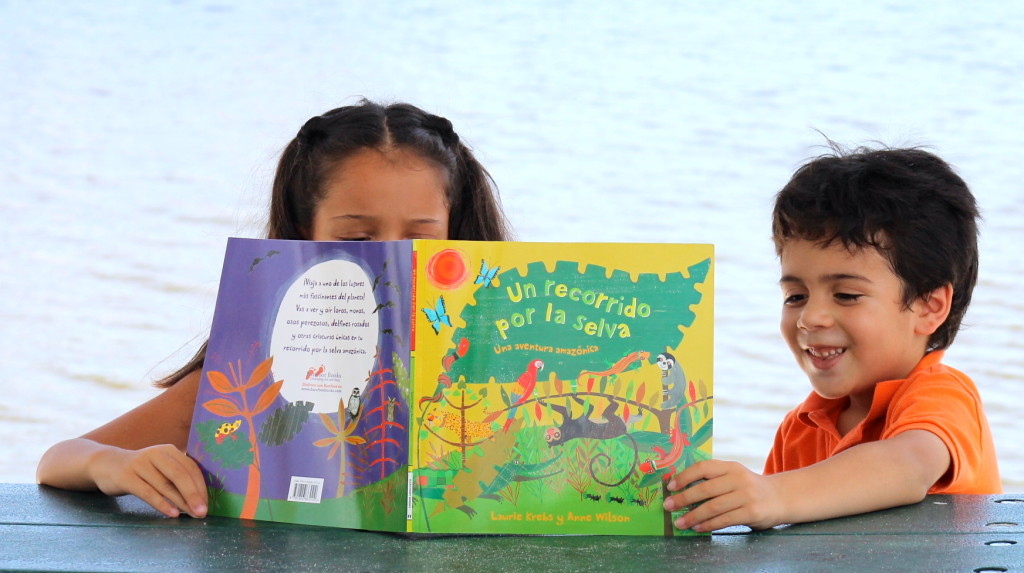 7. Work together.  When it comes to school I believe it is very important to work together with my children's teachers to keep that love for reading alive not only at home but also at school.  That is why every year I donate books to my kid's classroom and even donate Spanish books to the school library. I let the teachers know what subjects my kids enjoy and what types of books they like and make sure that they are choosing books in Spanish to read at school too.
Parents and Teachers Can Join to Bring More Books To Schools
I am thrilled to have been asked to share how Sunny D is doing exactly this with their SunnyD Book Spree promotion, which helps bring books to classrooms in exchange for SunneD labels.  Participating in The SunnyD Book Spree is easy, especially when parents and teachers work together. All grades, K through 7th grade are eligible to participate.
To participate in the SunnyD Book Spree Promotion you just have to follow these four easy steps:
Clip and collect eligible SunnyD UPC labels. View eligible products HERE.
Parents send UPC labels with their child to a participating teacher. Tell a teacher HERE.
Teachers collect UPCs, fill out the entry form and mail both to SunnyD.
SunnyD sends books to participating classroom. *Limit of 20 books per classroom.
The SunnyD Book Spree ends on 11/30/2014 so don't delay!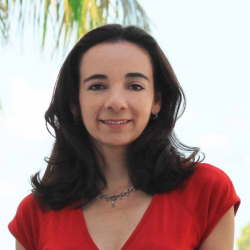 Latest posts by Paula Bendfeldt-Diaz
(see all)