This shop has been compensated by Collective Bias, Inc. and its advertiser. All opinions are mine alone. #PurinaONEPets #CollectiveBias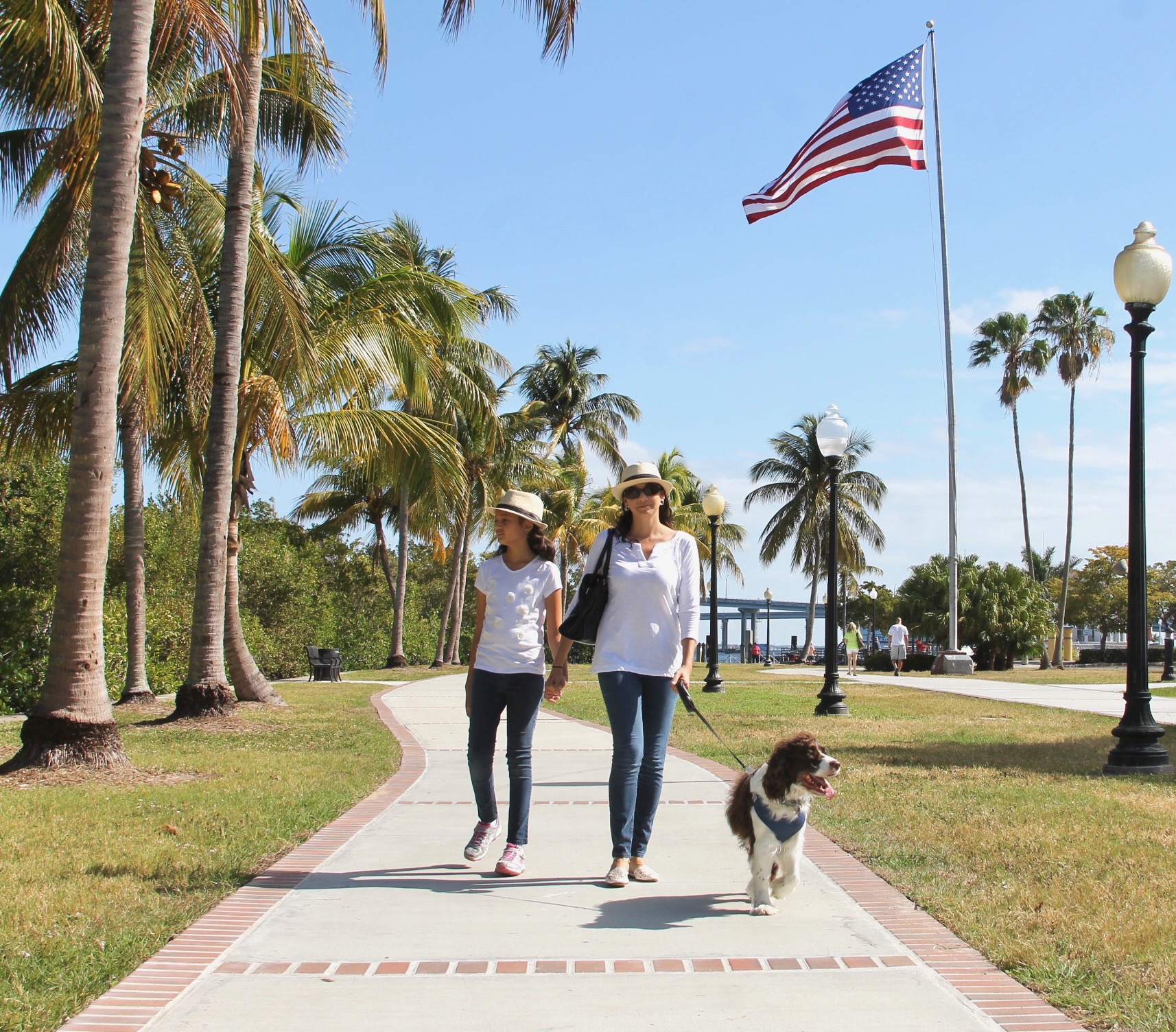 Including your dog in your healthy morning routine is a great way to motivate yourself and make sure that both you and your dog are leading a healthier life.
Now that I have started a new job working for myself I have more time to focus on my health. The flexibility of creating my own schedule also lets me spend more time with my dog, Sally. In the mornings it's just me and Sally once the kids have gone to school and Cesar has left for work. A few weeks ago I decided to make some changes in our morning routine that would improve our health. Here are some tips for a healthier start to your day including your dog.
Get the Right Nutrition
Eating a healthy breakfast gets off on the right track for eating healthy the rest of the day. Find a breakfast option that packs lots of nutrition and protein to keep you energized and make water your drink of choice. The same goes for your dog. Make sure you're buying your dog the right dog food. As my dog and I started this healthy journey together I realized that she wasn't getting the nutrition she needed and decided to change her dog food Purina ONE® SmartBlend Chicken & Rice Adult Dry Dog Food.
Interested in trying Purina ONE® products? Hover over the photo to click through to Target to shop these products!
Get Moving
Getting some exercise in the morning is the key to a healthier lifestyle. Whether you're working out or just taking a walk, including your dog in your exercise routine will help you stay motivated and will ensure your dog gets some much-needed exercise too.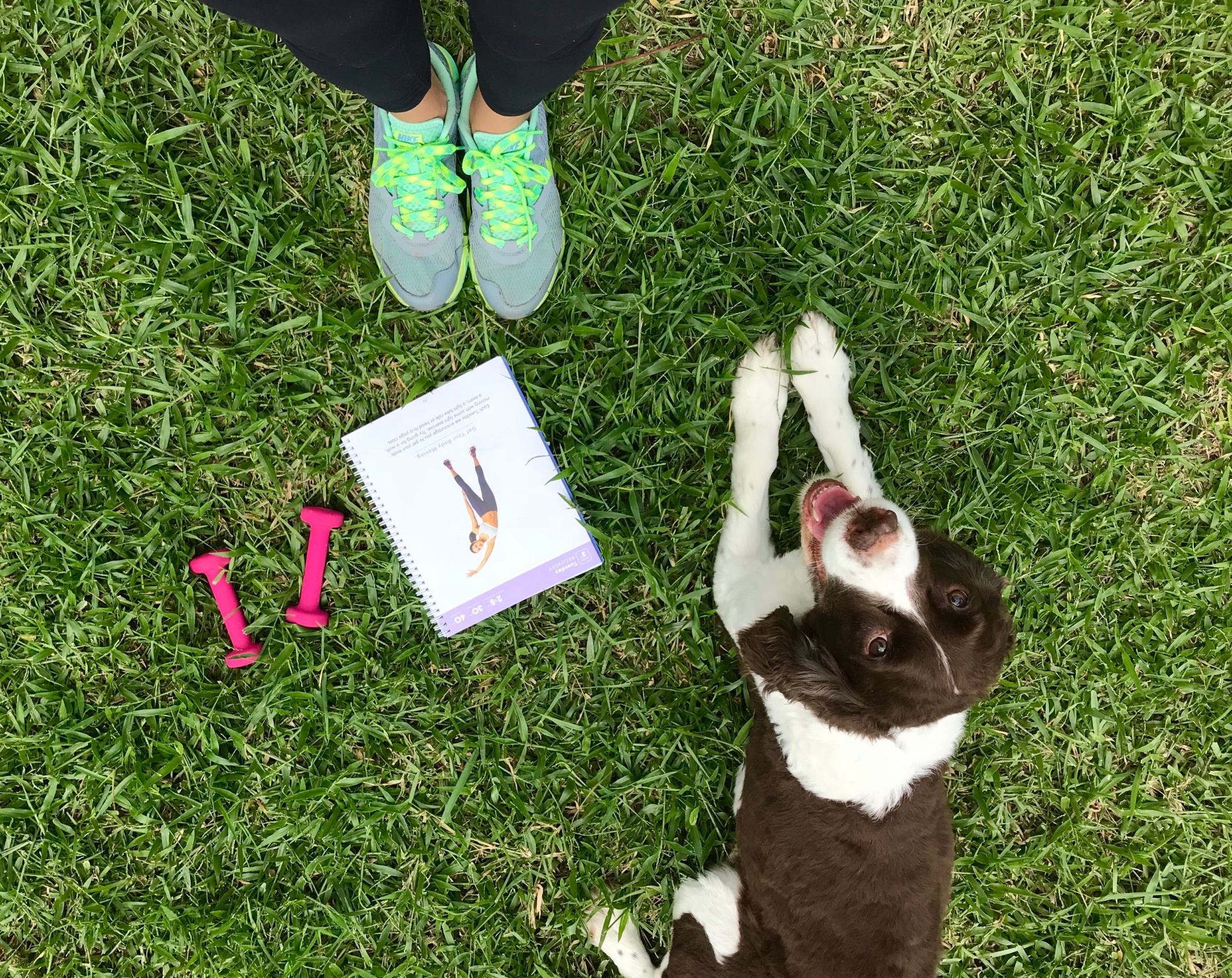 Exercise Your Mind
We're always busy and stress can really take a toll on our health. To stay focused and start our day with a positive attitude it's important to take care of our mind. I meditate for a few minutes every morning with Sally by my side. Meditating can help reduce stress, anxiety, and depression. It can also help improve attention and concentration. After meditating I play with Sally outside for a few minutes.  Playing with your dog not only helps her keep her mind sharp but it injects some fun into your day. After playing with her I always feel happier and motivated.
Find Some Motivation To Get Started
Starting a new routine can be difficult, so find something that gets you excited about this new health journey with your pooch. For me, shopping can be a great motivator. I don't mean a big shopping spree but just something small. When I am starting a new writing project I love buying a new pen or a new planner. Before I started my new morning routine I headed to Target to get what I needed. Shopping to get Sally and I started on our new healthy routine really got me motivated. I was able to get everything from fresh produce for myself and Purina ONE®SmartBlend Chicken & Rice Adult Dry Dog Food for Sally to new workout clothes for me and new toys and bowl for Sally. Target always has a great variety of items in their pets section. I can always find something special for Sally: from toys and treats to cute Halloween costumes.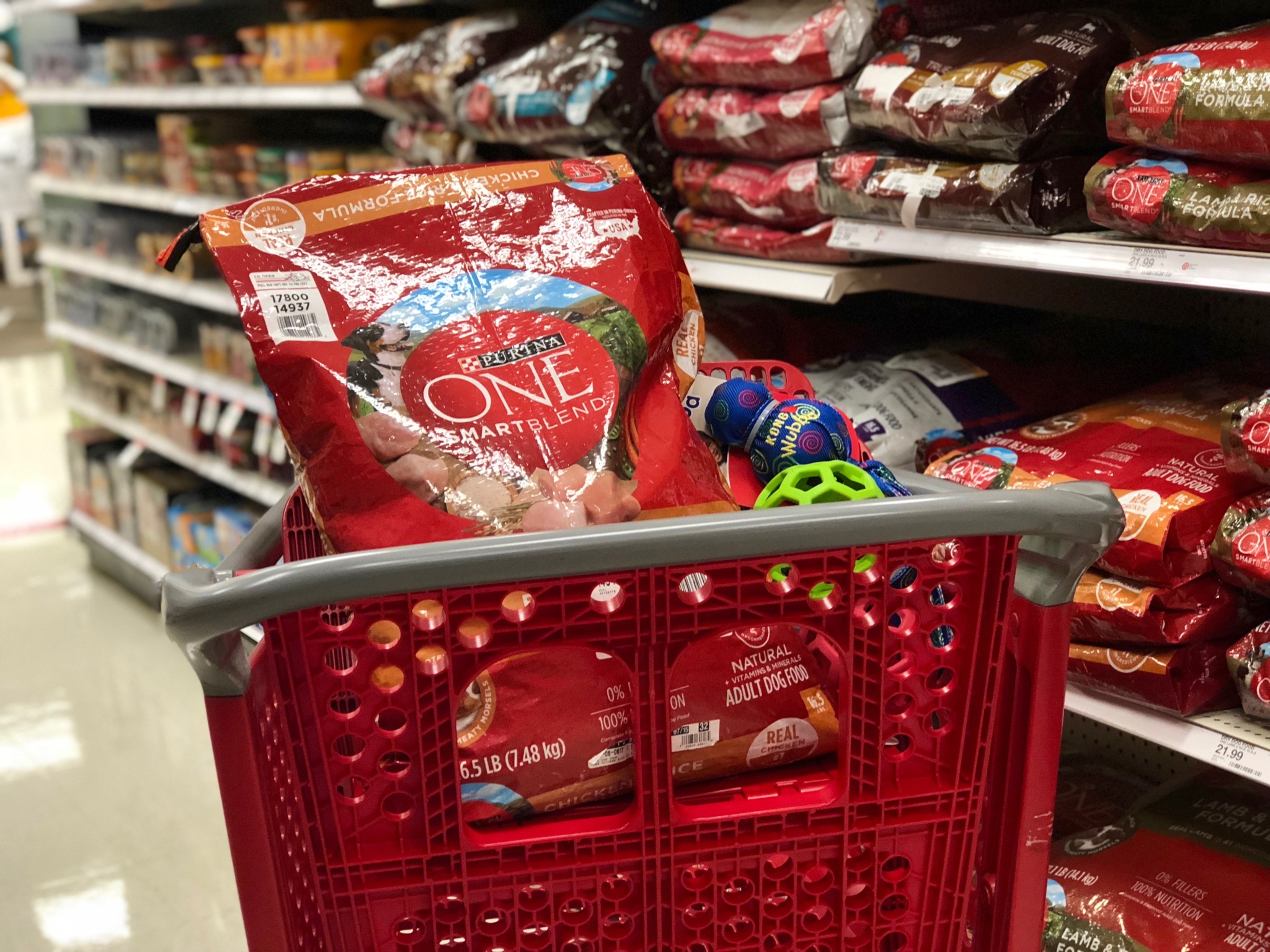 Why we chosePurina ONE®
As I mentioned before as part of our new healthy routine together we switched Sally's food to Purina ONE®. Purina ONE products have formulas targeted to meet your pet's special needs and we chose Purina ONE® SmartBlend Chicken & Rice Adult Dry Dog Food for Sally. We chose Purina because their pet foods are made with high-quality real meat, poultry or fish, a mix of vitamins and minerals designed to bring balanced nutrition and there are no added fillers or artificial flavors. But most importantly Purina makes sure that every ingredient that goes into their pet food formulas has a purpose.
We decided to take the Purina ONE® 28-day challenge and pay attention to see if there were any changes in Sally. It was so exciting to see positive changes in Sally's whole body health. And I love knowing that the high-quality nutrition of Purina ONE® will help support Sally's immune system for years to come.
Taking Purina ONE®'s 28-day challenge
From DAY 1 we could see Sally more excited about her food. She loves the crunchy bites & tender, meaty morsels.
By DAY 7 we noticed Sally was more active; she wanted to play more and looking happier. That's because Purina ONE®'s SmartBlend® of nutrition helps support your dog's healthy energy.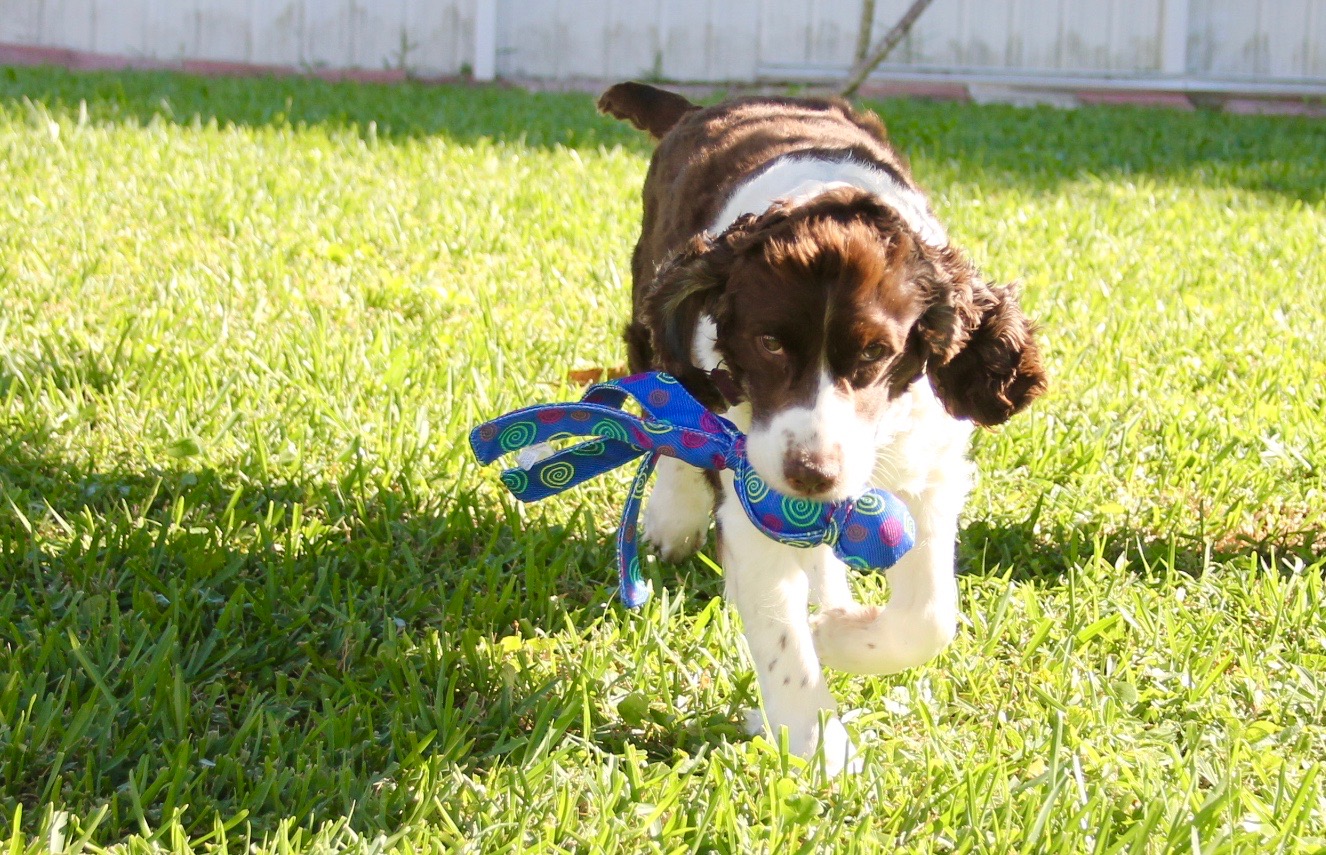 By DAY 14 your dog could be absorbing more nutrients because Purina ONE® formulas* are easy to digest and promote high nutrient absorption, so more nutrition goes to work inside your dog. (*excluding Healthy Weight Formula).
By DAY 21 we could see a positive difference in Sally's healthy skin and alert eyes thanks to Purina ONE®'s ingredients which include omega-6 fatty acids, vitamins & minerals.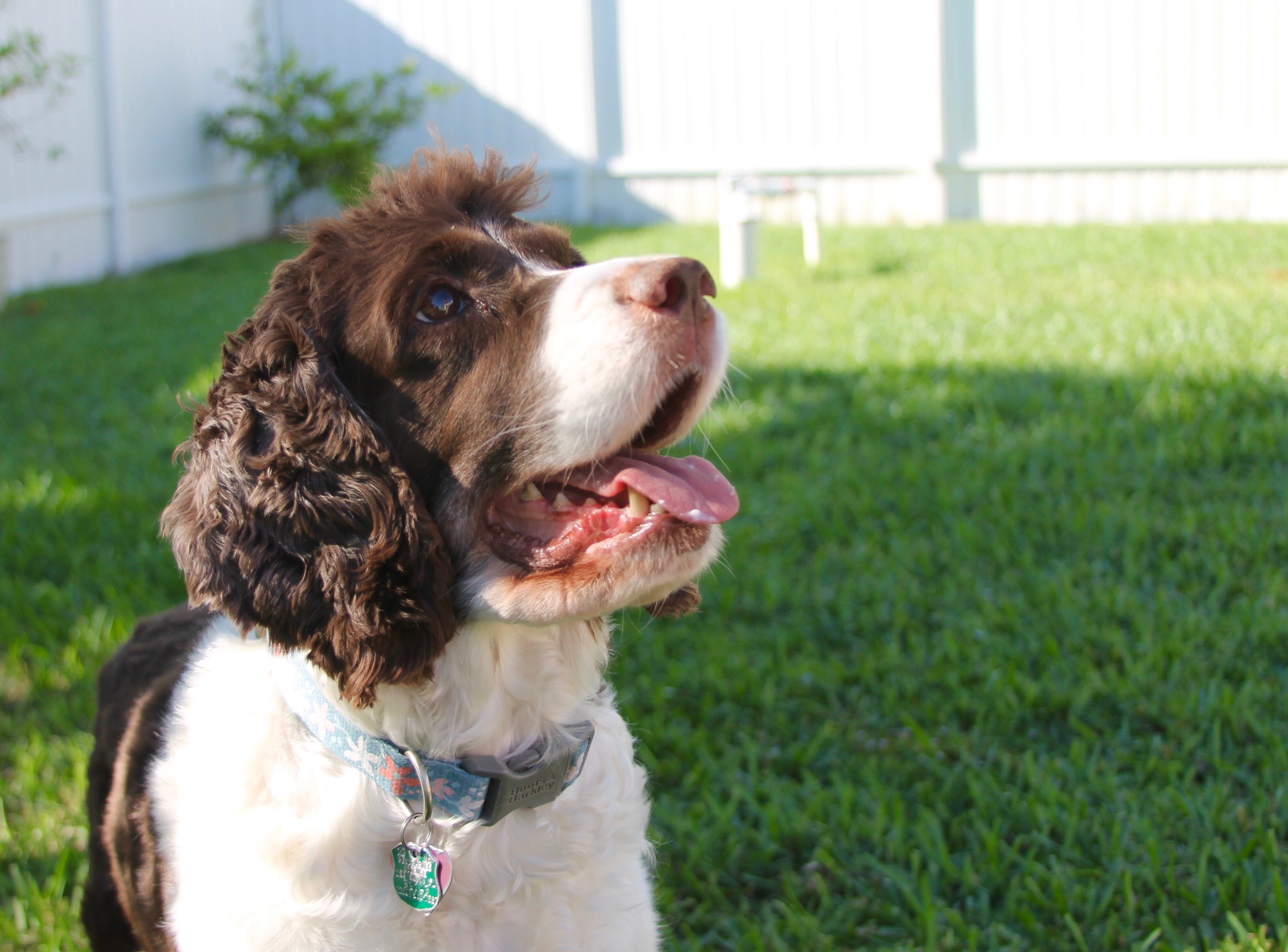 Save on Purina Products
Right now you can save when you buy Purina ONE at Target. From now until 9/29 – Buy 2 bags of Purina ONE® Dry Dog Food and get a $5 Target GiftCard™.  From 9/19 to 10/13 you can print a coupon and get a FREE $5 Target GiftCard™ with a Purina pet food, litter, and/or treats purchase of $25 or more. And if you have a cat check out the offers here.
Starting a healthier morning routine is easier when you do it with your dog. Sally is my companion all through the day and it's easier to get into a healthier routine when you do it together and motivated by your sweet pooch who always encourages you! 🙂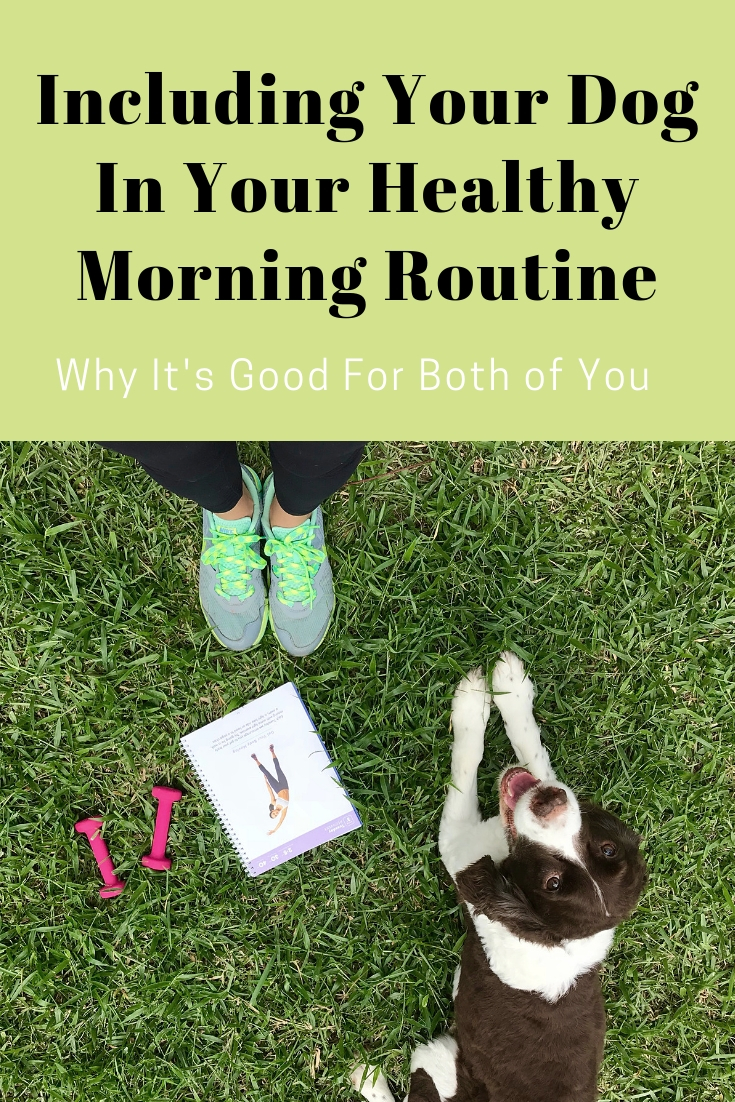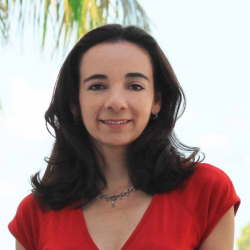 Latest posts by Paula Bendfeldt-Diaz
(see all)