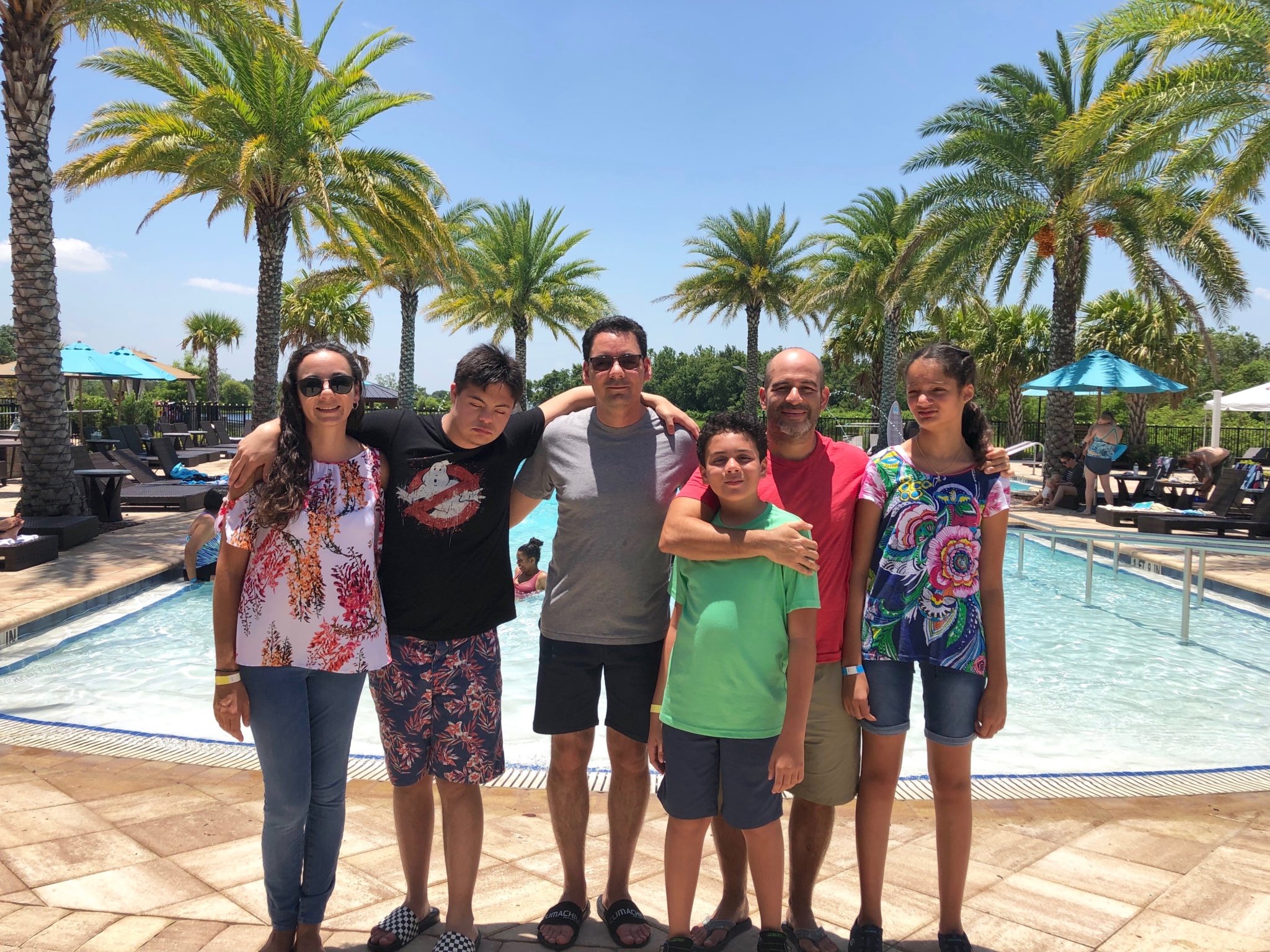 From theme parks to outdoor activities, there really is something for everyone in Orlando. That is why Orlando is the perfect destination for a multigenerational family trip, for a family reunion or for meeting up with a group of friends. But traveling to Orlando with extended family or a large group can be difficult if you're not careful.
We live in Florida and drive to Orlando to meet up with family and friends at least once or twice a year. Through the years and after vacationing in Orlando with everyone from grandparents and friends with young children to single friends with no kids we've learned a thing or two. I thought I would share some or the things we've learned about traveling to Orlando with a large group or with extended family.
As you're planning your group trip to Orlando, consider these simple tips to ensure everyone in your party has an amazing time.
Plan Ahead
The first step when planning an Orlando family vacation is to start planning early on. And that's even truer when you're taking a trip with extended family. In addition to making sure everyone is available on the dates you'll be traveling, you'll also need to book your transportation and accommodations well in advance to ensure you find a place that is big enough for your entire family.
Get Everyone Involved
Planning your multigenerational vacation should be a group activity. There are a variety of ways to make it simple for your family members to share their plans and ideas. Creating a Facebook group is a great way to share vacation plans – you can have discussions, share photos, and share links to lodging and activities within the group so everyone can have an input. A group text or shared Google Doc are other great ways to conveniently pass on information to everyone in the group.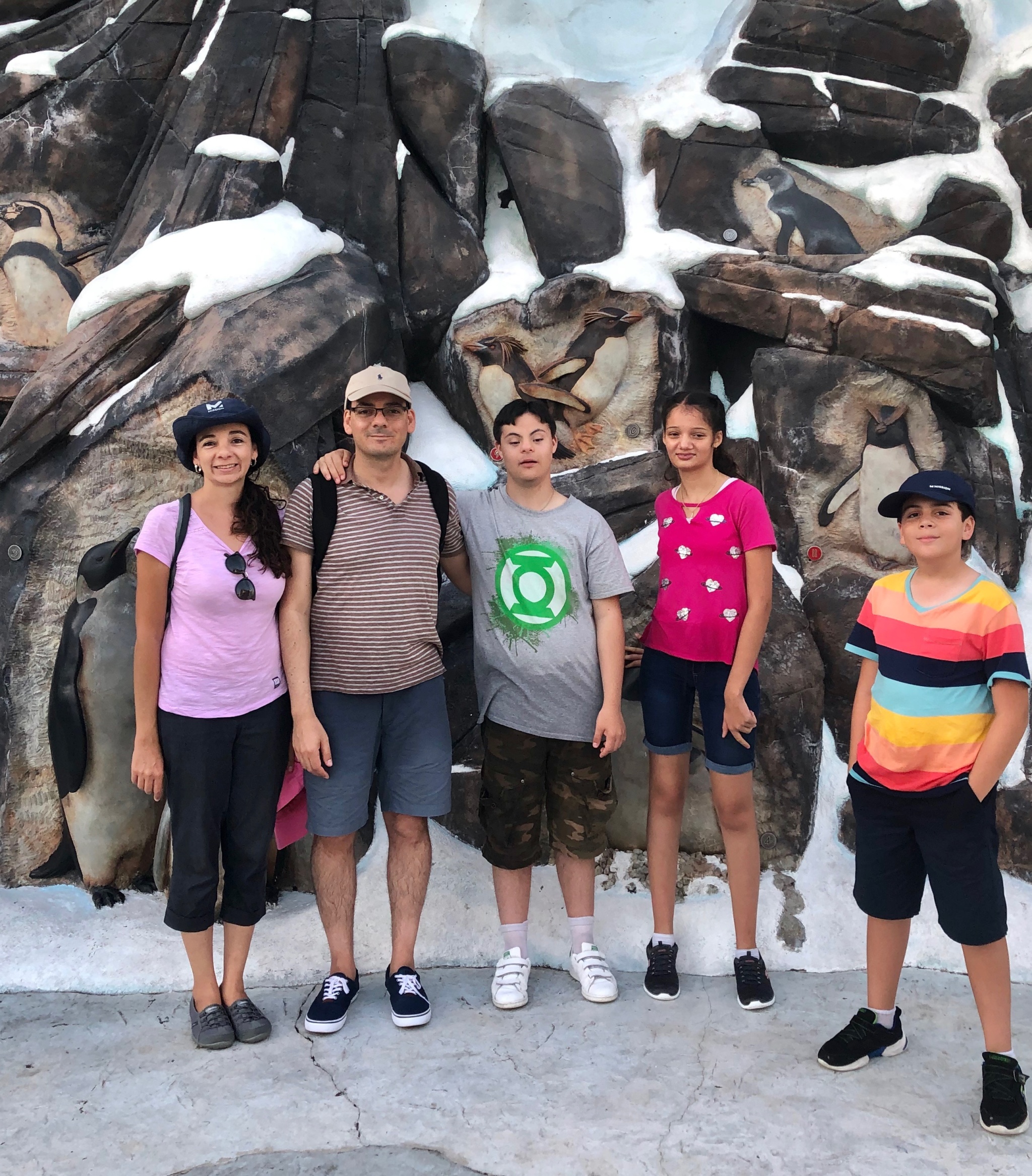 Consider Alternative Lodging
Staying in traditional hotel rooms may not be the most convenient solution when traveling with extended family. When booking a trip with a large group, vacation home rentals or condos are the perfect options as they provide everyone with their own space while also giving you the opportunity to come together as a family by sharing time together in the common areas of your vacation rental.
And in Orlando, you have so many amazing options to choose from – from large homes with private pools to comfortable condos within minutes of your favorite theme park.
Map Out Your Activities
With so many amazing things to do in Orlando, it can be hard to choose! And with multigenerational travel to Orlando, there are even more factors to consider when planning your activities.
Start by finding out what everyone wants to do and making sure you include everyone's first couple of choices in your plans. I loved that because we were traveling with my brother and nephew and they have different interests than we do we got to do things that we had never done before in Orlando. This was also a great way to connect, get to know each other better and bond.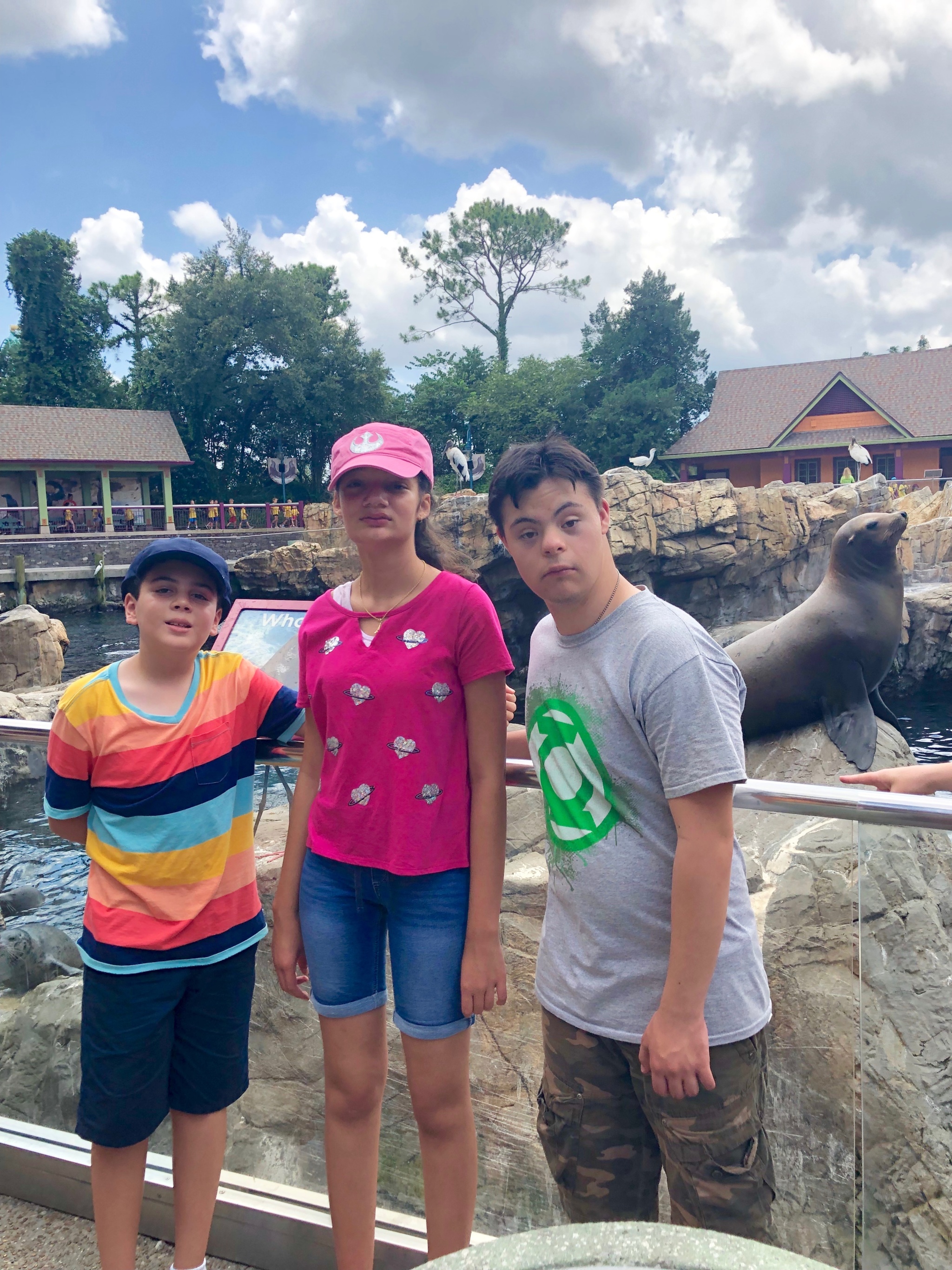 It's important to have a plan written out and a schedule for every day. However, your schedule should act only as a guide and it's important to remain flexible and be ready for last-minute changes. We tried to focus on making sure we hit all of those must-do attractions and then left the rest as options so that there was room to accommodate any changes yet still make everyone happy.
Take Into Account Different Personalities and Needs
People in your group will have different abilities, needs and preferences. Take that into account when planning. In our group, some people are thrill-seekers and some of us, like myself, hate rollercoasters. There where also the early risers and the night owls and some in our group could walk all day and wanted to take advantage of every second while others needed to take things slower or wanted to focus more on relaxation.
Start out by taking into account any special needs your family members may have. Do you have young children traveling in your group who will need strollers? Do you have older family members who won't be able to walk long distances? Factors like this should play a part in how you decide where you will spend your time while on your trip.
Although you will be traveling to Orlando as a big group, that doesn't mean you should feel obligated to spend every minute of your vacation with all your extended family members. Take advantage of the additional people traveling with you to let everyone enjoy their time in Orlando. That means grandma and grandpa could relax by the pool with the little ones while the adults and teens head to the theme park to enjoy the more thrilling rides.
Don't Forget to Rest
It can be easy to pack your schedule with tons of activities. But if you have young children or older adults, it's important to give them time to rest each day. Whether you come back to your rental for a mid-day break or head home in the evening for an early bedtime, make sure to incorporate relaxation time into your Orlando family vacation.
Focus on Spending Time Together
Traveling with extended family is all about spending time together and making memories that will last a lifetime. Keep that in mind when planning your extended family vacation to Orlando. It's not about how many parks or rides you cram into your vacation, it's about having a good time, bonding and strengthening those family ties.
Because we live in Florida and travel to Orlando often we often meet up with family and friends in Orlando. We usually take a step back and focus on showing the out-of-towners around instead of focusing on what attractions or rides we wanted to enjoy. We discuss this with the kids beforehand and that really takes the pressure off. We always include a couple of our favorite things to do in Orlando in the schedule but keeping our focus on having a good time with family and friends. This makes for a more relaxed vacation and we really get to enjoy each other's company.
It's also a great idea to take a break from the parks and attractions for a day or two and just enjoy the pool at the hotel or resort. This not only lets everyone recharge their batteries after a few days of non-stop walking at the parks but it gives everyone a chance to enjoy each other's company in a relaxed environment without a schedule to follow.
Where to Stay in Orlando When Traveling With Extended Family
We have been asked a lot for recommendations about the best places to stay for large families or groups in Orlando. Like I mentioned before we prefer to stay in a vacation home or condo-style suite with a full kitchen and spacious living areas when traveling with extended family or friends.
Reunion Resort Vacation Homes
Reunion Resort luxury vacation homes are our first option when it comes to staying close to the park and getting luxurious accommodations that are not only comfortable but amazing. We have stayed in two different vacation homes at Reunion Resort, the last one had 7 rooms and included a private pool, an in-home theater, and a pool table. It had lots of space so it never felt cramped even with two families staying together.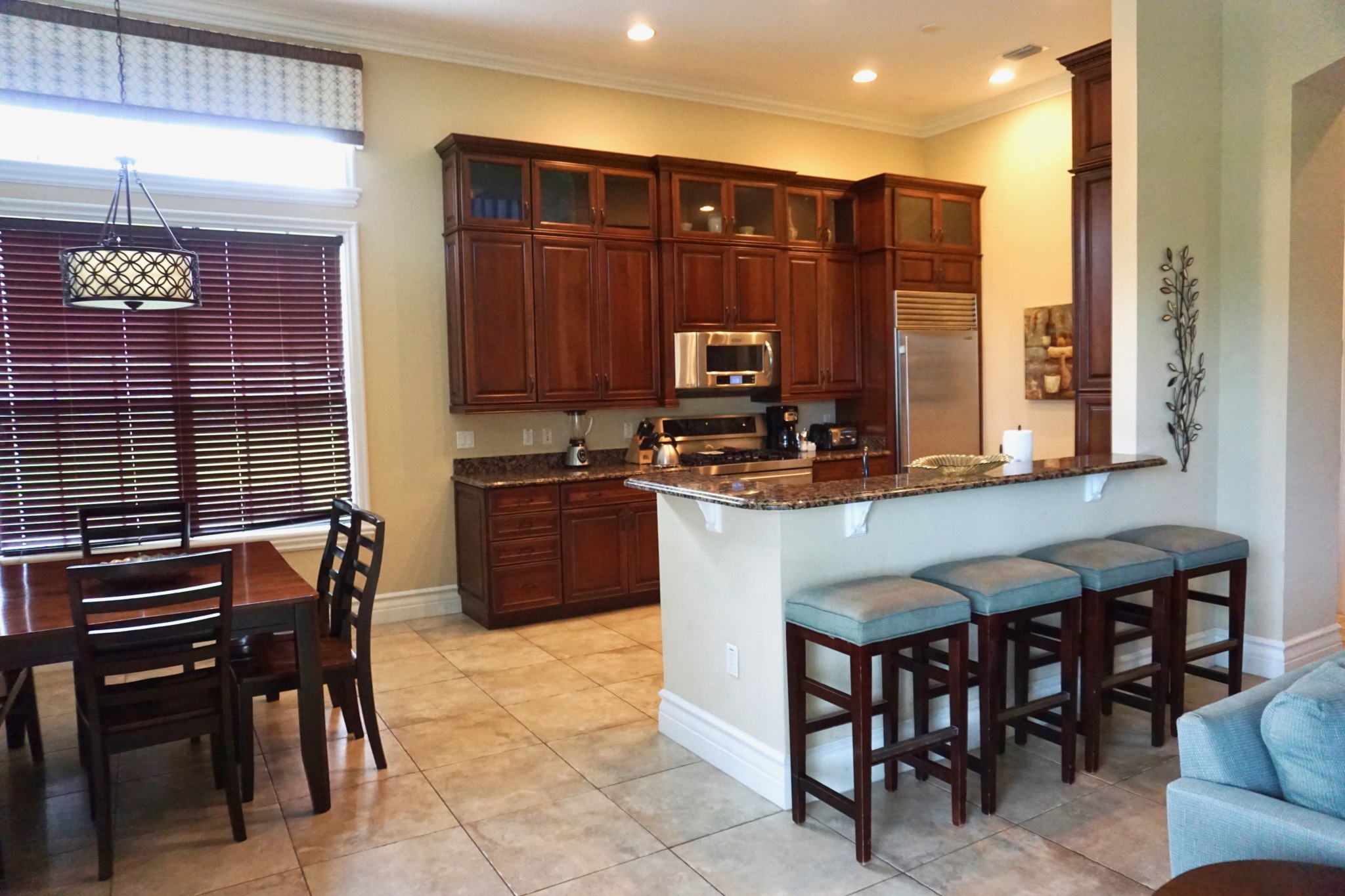 There was so much to do for everyone and I feel like some of our best family vacation memories are from our stay at Reunion Resort. While the kids watched a movie in the in-home theater the adults where able to enjoy a game of pool. We even threw a little impromptu BBQ backyard pool party, cooked on the grill and had dinner al fresco next to the pool.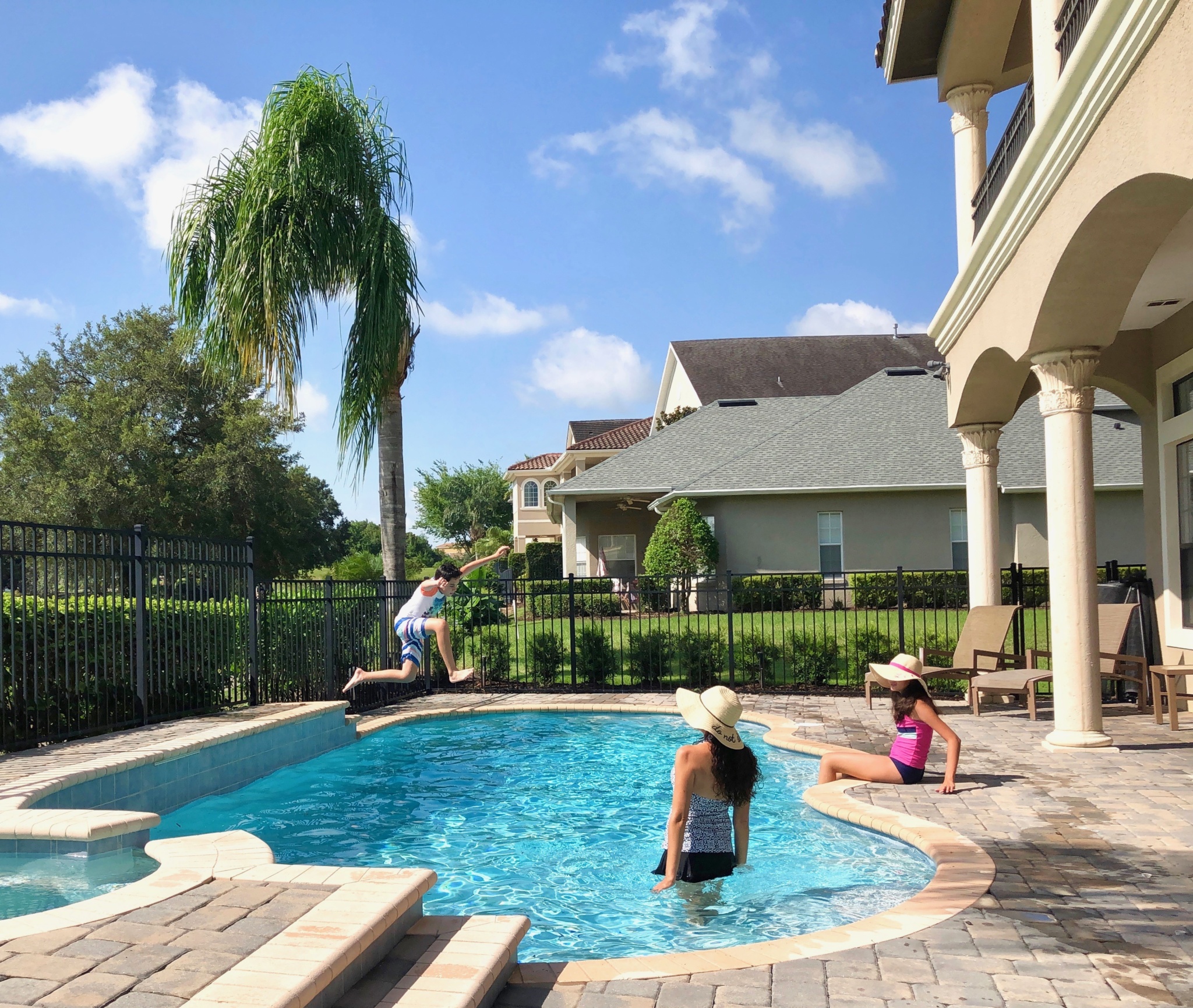 The kids loved the waterpark and we spent an entire day there enjoying the lazy river and the waterslides without having to spend extra going to a waterpark. And because we saved so much money by eating breakfast in our vacation home and preparing easy dinners in the full kitchen the price of the vacation home was well worth it.
Balmoral Resort
If you're focusing more on Legoland or are looking for a more relaxed vacation away from the hustle and bustle of the parks and downtown Orlando Balmoral Resort is a great option. Their vacation rentals are brand new, affordable and they have an awesome waterpark with water slides and lots of other activities for kids like putt putt golf and an arcade.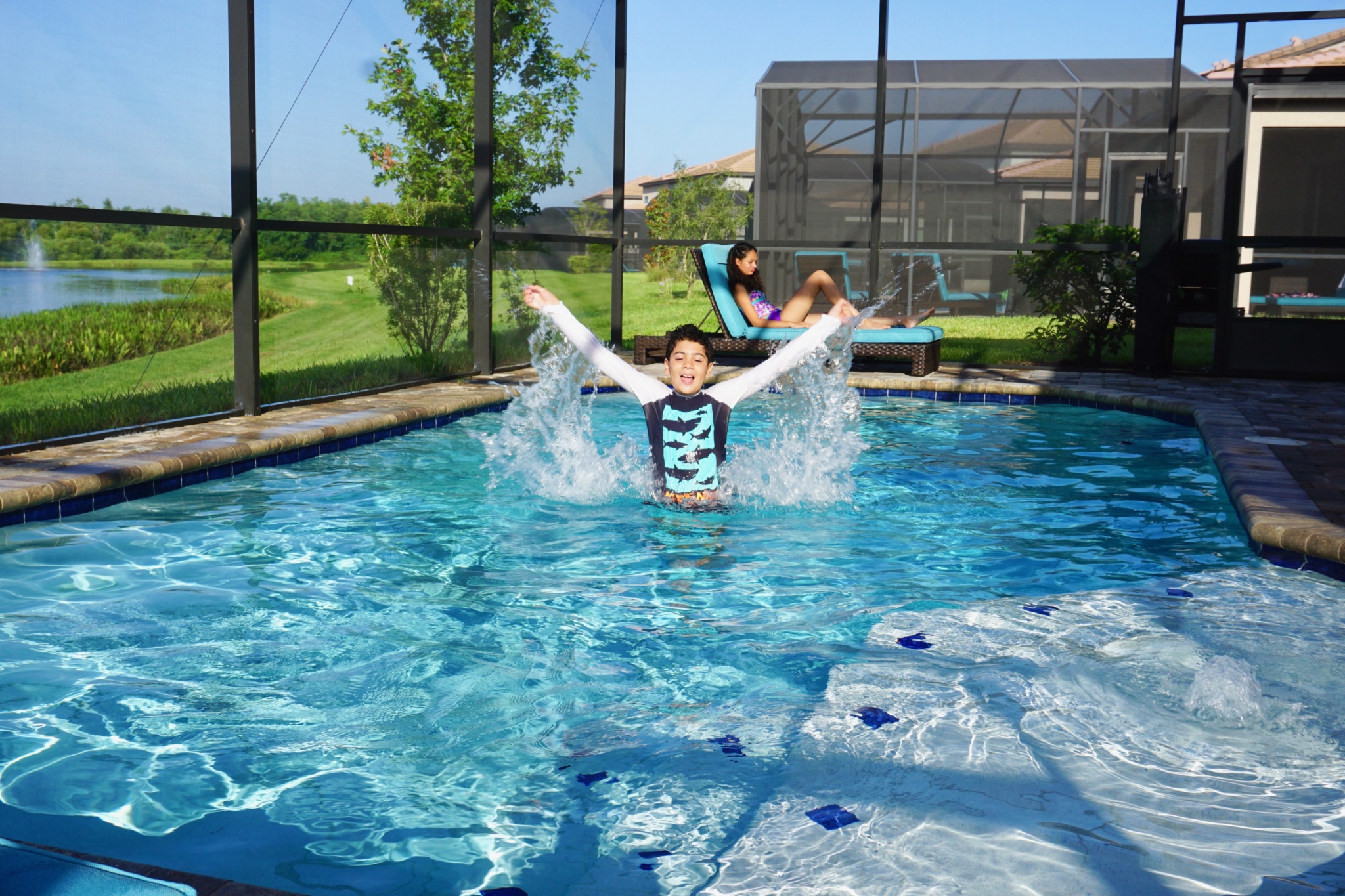 Located about 15 minutes away from Legoland and 40 minutes from the Disney and Universal parks. We stayed in a 4 room vacation rental that was perfect for our party of 7. The vacation home had a private pool with a great view the pond and it really felt like a home away from home.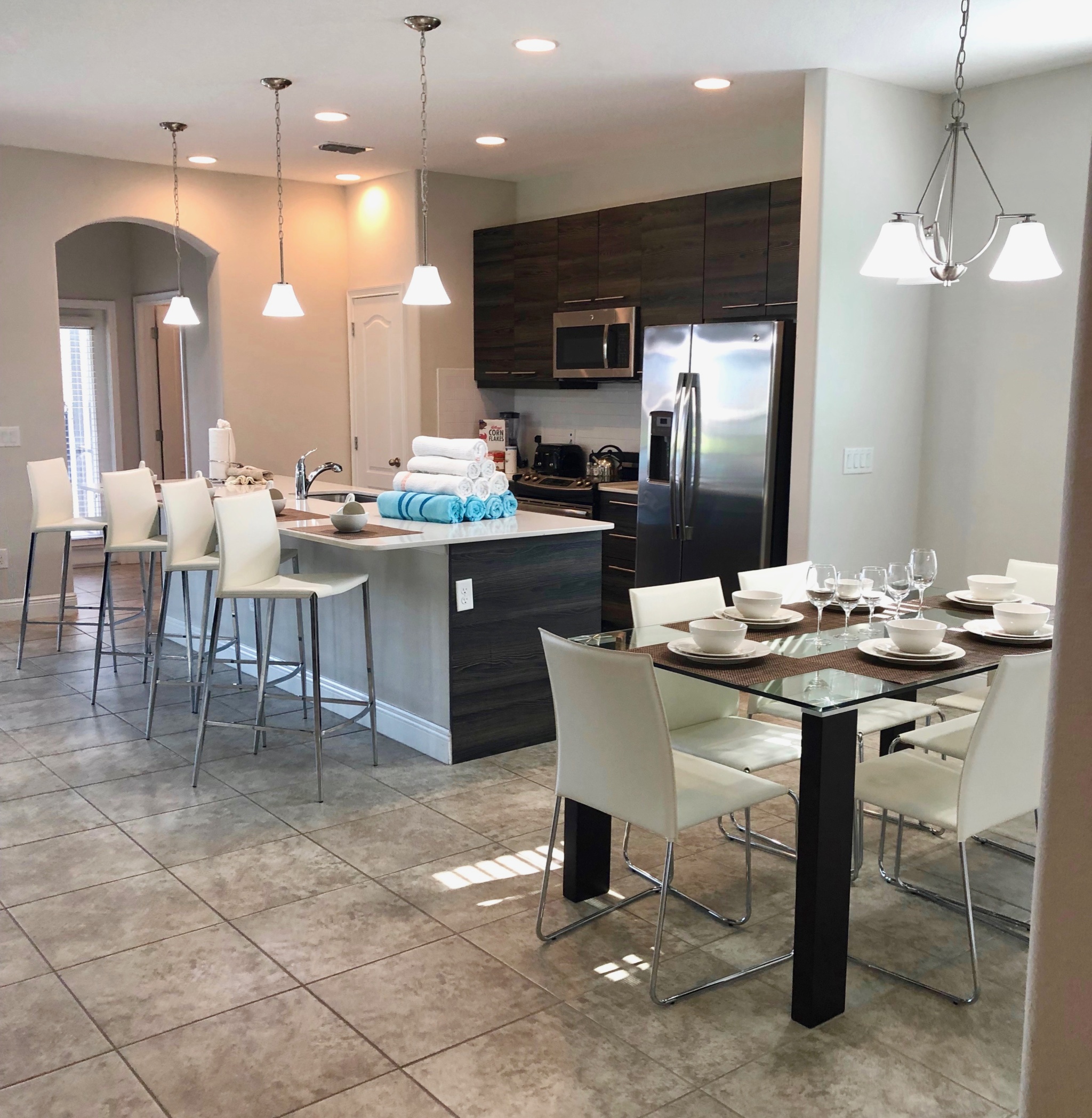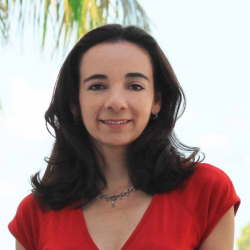 Latest posts by Paula Bendfeldt-Diaz
(see all)