This shop has been compensated by Collective Bias, Inc. and its advertiser. All opinions are mine alone. #HorizonLunch #CollectiveBias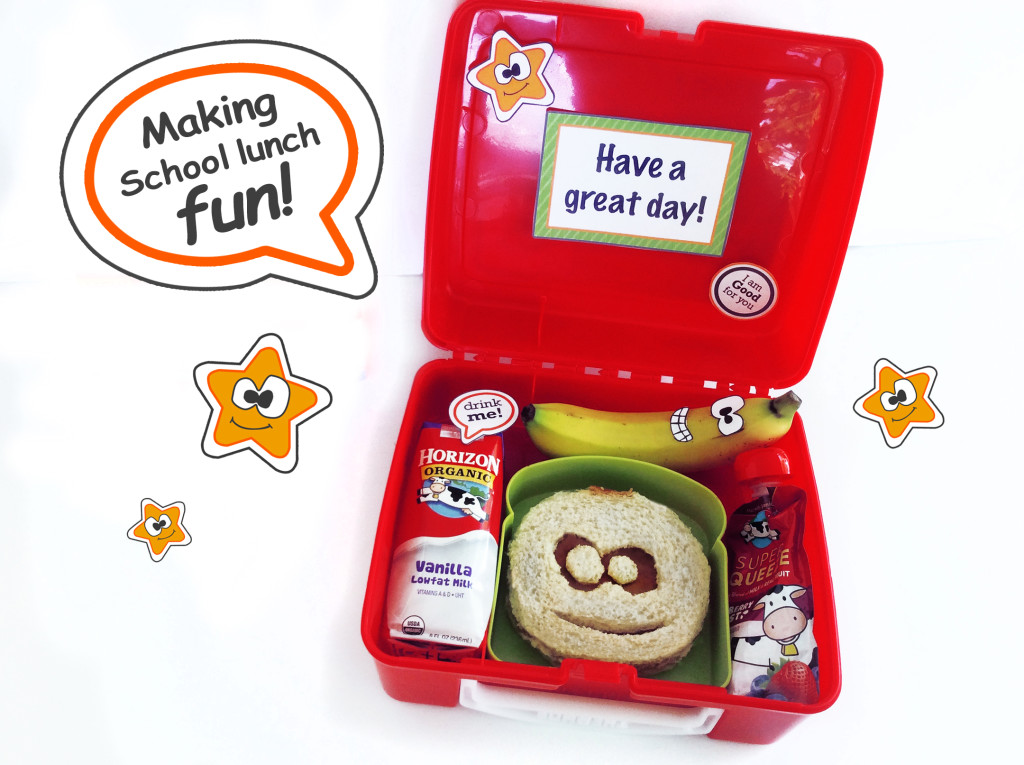 Parents have a lot of responsibilities, and one of those is providing nutritious meals for our kids.  Packing a school lunch everyday can be a real challenge.  I walk the line between nutritious and delicious (a.k.a. something they are willing to eat). Then the boredom question comes in, "how many times have I packed that same sandwich, juice and fruit combination this month?", Sending kids off to school with a sub-par lunch sets them up for a disastrous afternoon!  Proper nutrition plays a key role in children's ability to focus, learn, and maintain their energy throughout the day at school. This is one ball I cannot afford to drop! Their success at school, not to mention their health, depends upon what types of foods I fuel them with throughout the day.
As I have been packing lunch for the kids for a few years now, things are getting a little easier and I can spot good nutrition combinations from a mile away. I am still, always, excited to discover portable foods with the "it factor" of being good for them and good tasting, all wrapped up into one. So, when Horizon® introduced me to their Aseptic (that is a fancy way to indicate it's shelf stable) Milk Boxes and Squeeze Pouches, I knew that these were going into heavy rotation in the lunchboxes!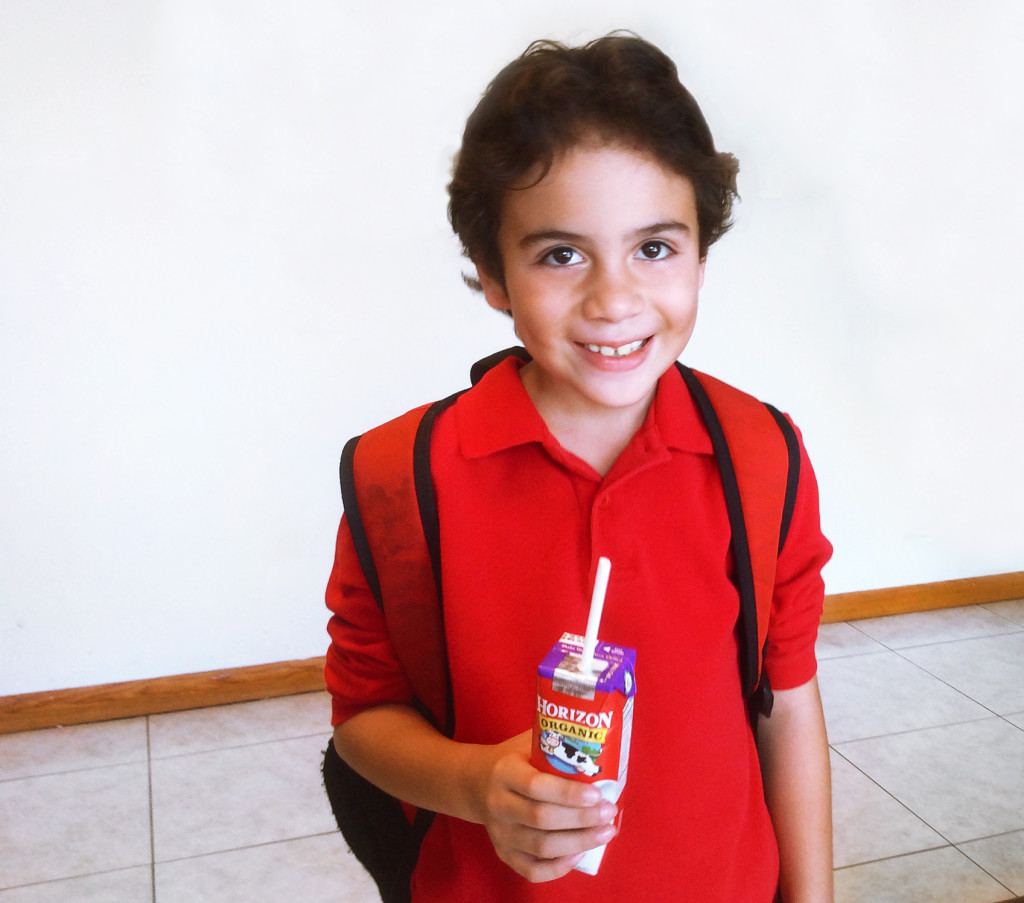 I generally pack lunches that have a lot of protein and good carbohydrates.  This is the best way to ensure no mid-afternoon energy crash.  Horizon® helps me add an extra serving of protein and fruit that I combine with some lunchbox staples like: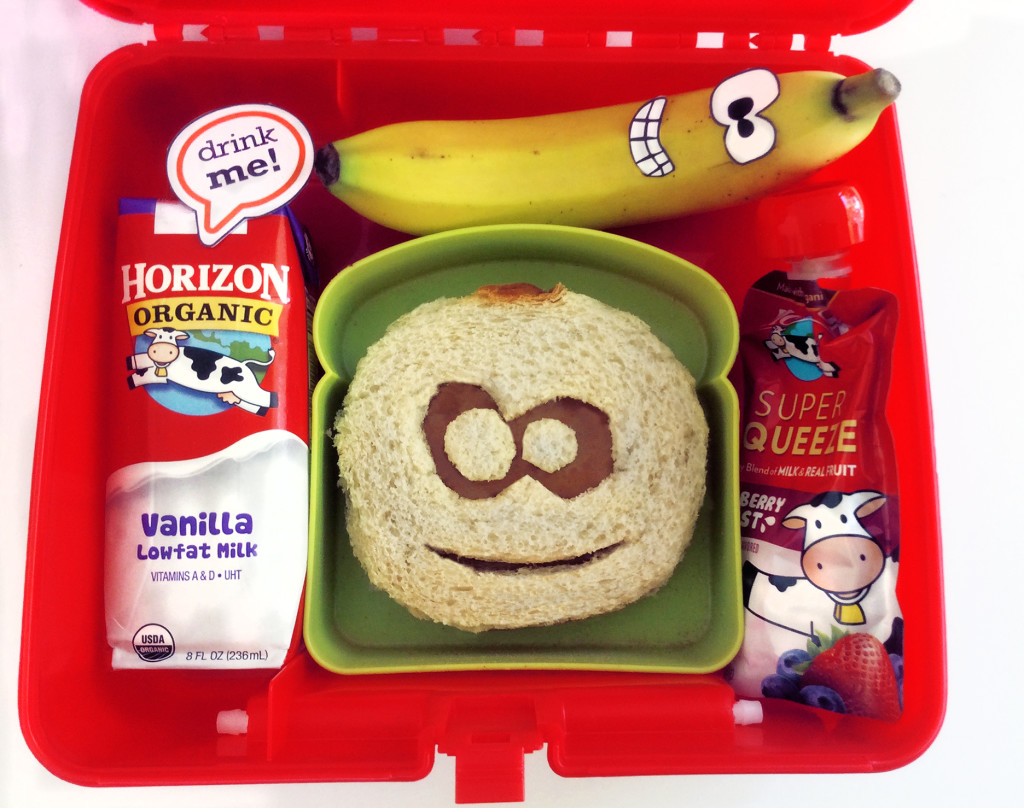 Baked Sweet Potato Fries: These soft, yummy sweet potato fries are healthier than regular french fries (and taste great dipped in ketchup or a zesty Gree yogurt ranch dip).
Whole grains: Whole grain cereals,whole grain Pretzels, or whole grain crackers add crunch and are filling!
Dried fruit: Some dried fruit always goes great in the lunch box and they are sweet enough to be mistaken for candy! I like to buy these dry fruits in the bulk food section or even make fruit leathers from scratch with seasonal fruits!
Fresh treats: You can never go wrong with a whole fruit like bananas, grapes, berries etc.. You can even freeze them in advance to help lunchboxes stay cool!
Make it Fun: Try to make lunch fun with little notes to bring a smile to the kids and make them look forward to lunch time. For my printables lunchbox notes click here.

The Horizon® products at Walmart are always a big hit with my kids and they have a good range of products for everybody I never go wrong when buying them, and they have ingredients I can feel good about.
To urge my kids on keeping good eating habits I am also making a fun date with them to watch the "Peanuts Movie" on November 6th in theaters, to let them know how much I appreciate their effort. Check out The Peanuts Movie trailer here and the fun Horizon® Peanut Website.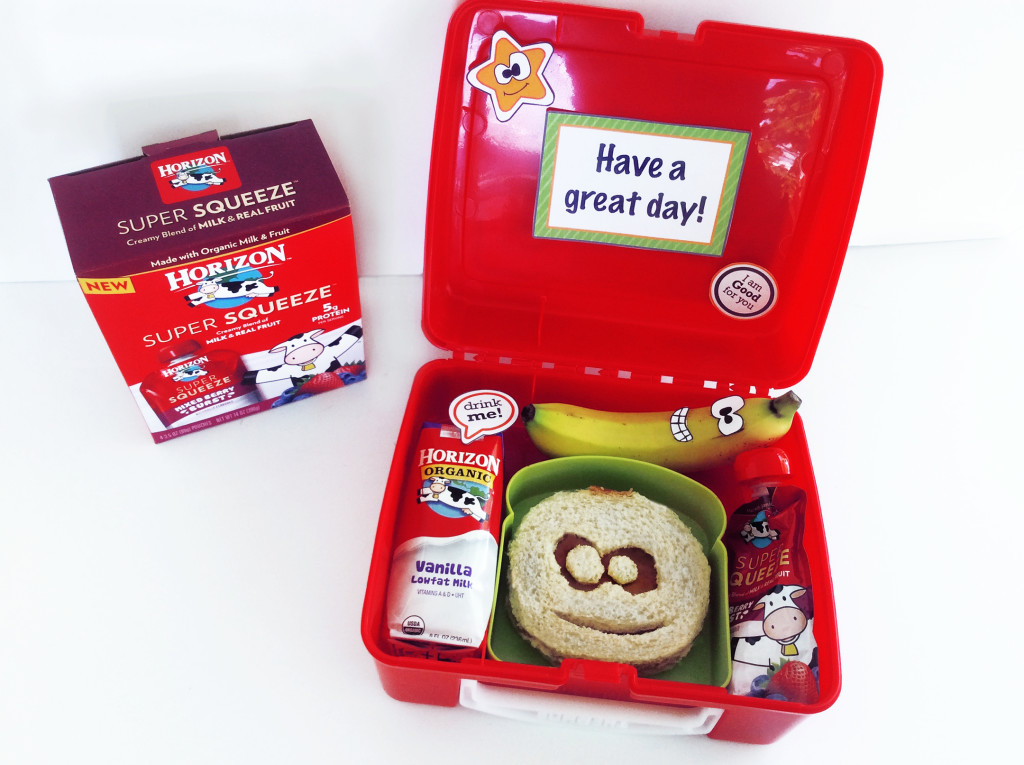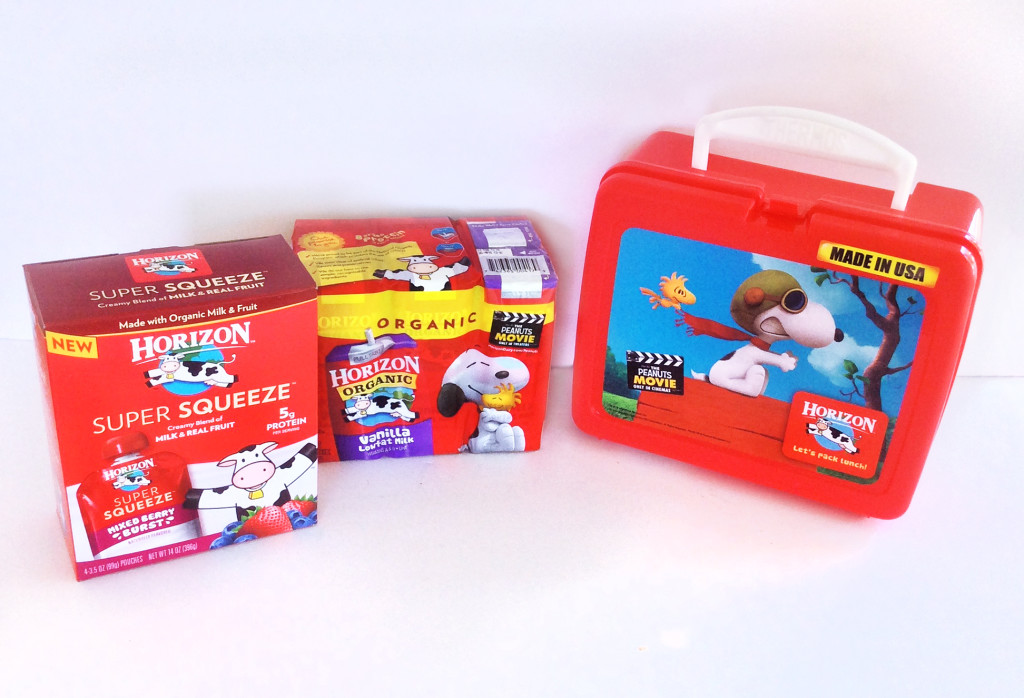 Latest posts by Cesar Diaz
(see all)