Potty training doesn't have to be hard.  Pull-ups helped my family and my little guy turn potty training into something fun by giving us the tools we needed to motivate my little guy to go through the night without any accidents.  Although at 3 he was not wearing diapers during the day anymore, when it came to the night it was a different story.  I might have been that he is just a heavy sleeper or maybe he just didn't want to get up to go to the bathroom, but night time potty training was a different story.
We recently received a potty training kit from Pull-ups which included Pull-ups training pants, flushable wipes, a Disney Cars softee toilet seat and coloring pages, stickers and other fun rewards to help us celebrate every flush and motivate my little man to make that extra effort to go through the night without an accident.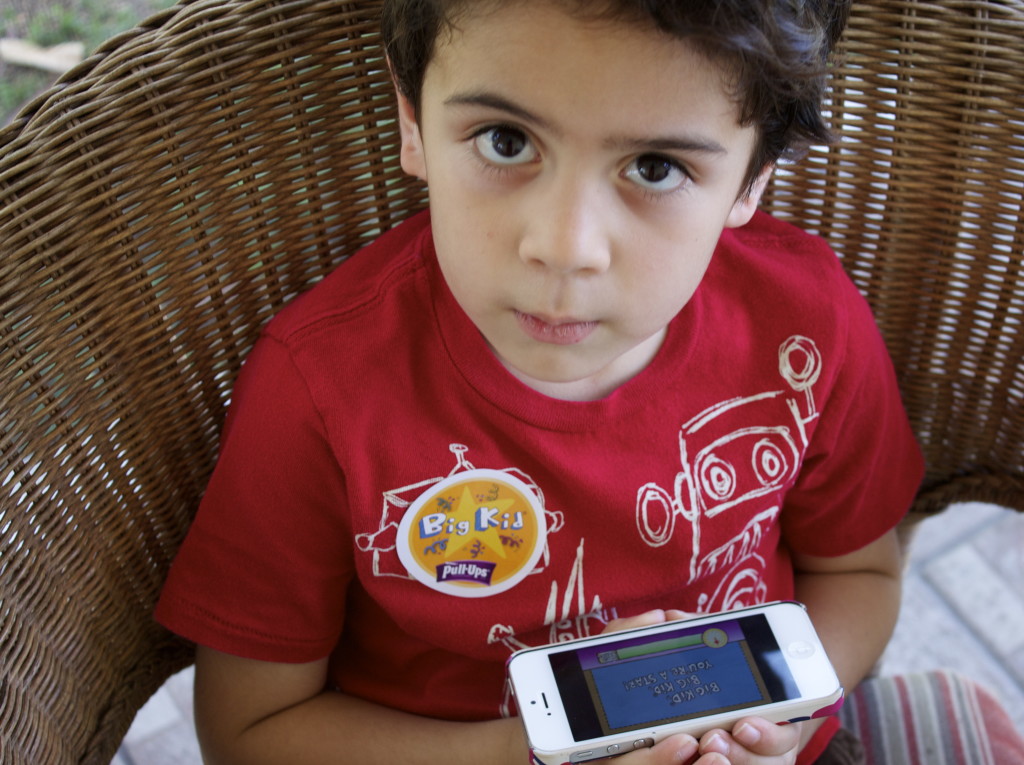 He really liked the cool design of the training pants and they where comfortable and easy to pull off and on but still gave him enough protection in case he had an accident.  Thanks to his new Cars toilet seat he now things that going to the big potty is awesome, I think that he was actually a little afraid of the toilet specially he was a little younger and has never liked sitting on it much until now.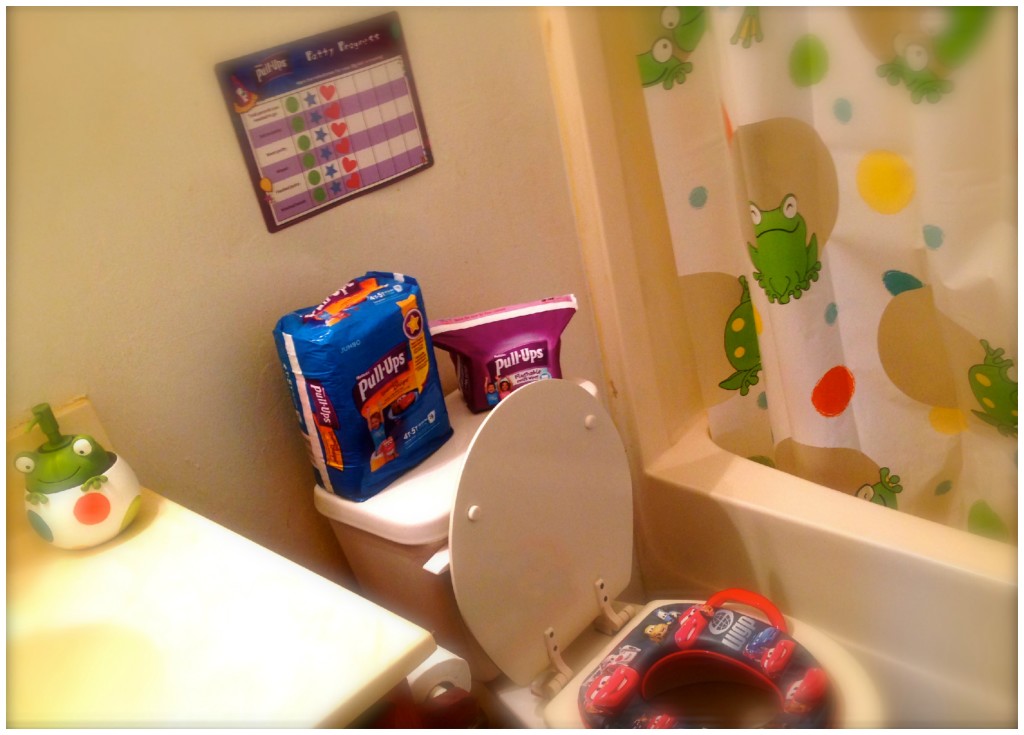 We placed the  Pull-ups potty chart on the bathroom wall and every time he went to the bathroom he got to place a sticker on the chart for every step he accomplished from sitting on the potty to flushing and washing his hands after going potty.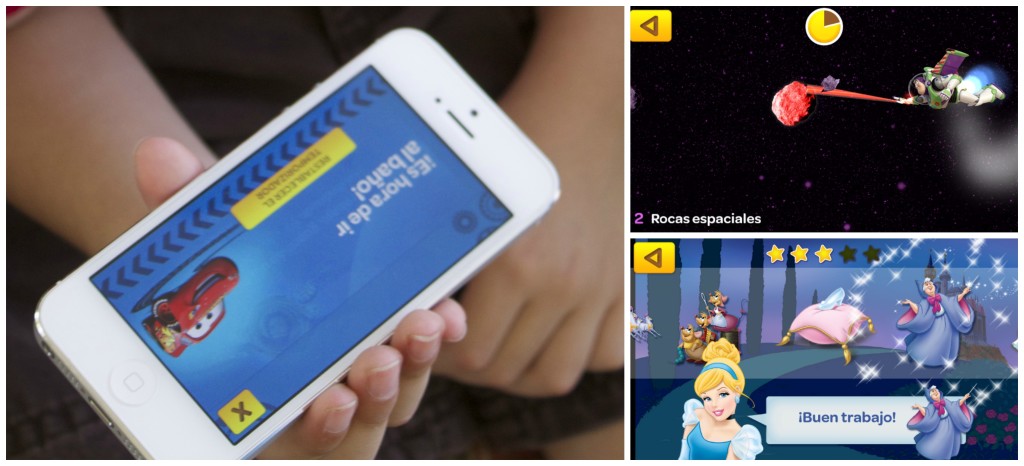 I specially loved the Pull-ups Big Kid app we downloaded on my iPhone.  It's got lots of great advice and tons of fun activities and games to celebrate every flush.  You can set up an alarm for letting you little one know when it's time to go to the bathroom and your child can collect stars as prizes for reaching certain goals like sitting on the potty, going to the bathroom, flushing and washing his hands.  He can then  exchange those stars for opportunities to play fun games featuring his favorite Disney characters from your child's favorite movies including Toy Story, Cinderella, Tangled and Mickey & Minnie.
Every effort deserved a celebration and by encouraging your child every time he tries you will see that soon he will succeed!
About Pull-Ups Every Flush
Pull-Ups brand believes that every try deserves a little celebration and that is why they created Every Flush. Moms can Visit the Pull-Ups website where parents can customize a digital celebration as a reward for successful flushes and learn more about all of the Pull-Ups Every Flush tools.  You can also visit the Pull-Ups Facebook page www.Facebook.com/pull-ups.
Parents can also download the free Big Kid App and enable an interactive 3D experience for their child as a reward for Big Kid success when they scan specially marked packages of Pull-Ups brand training pants with their Android or iOS mobile device.   With the Big Kid App you can download helpful resources and tools like the Big Kid Calendar, customize celebrations for each flush at the Party Room and take the Every Flush celebrations with you everywhere you go on your mobile phone.
Visit facebook.com/pullups to learn more about Pull-Ups and check out their video on YouTube HERE.
Disclosure: This is part of a compensated campaign with Latina Mom Bloggers and Pull Ups.  However, all opinions expressed are my own.