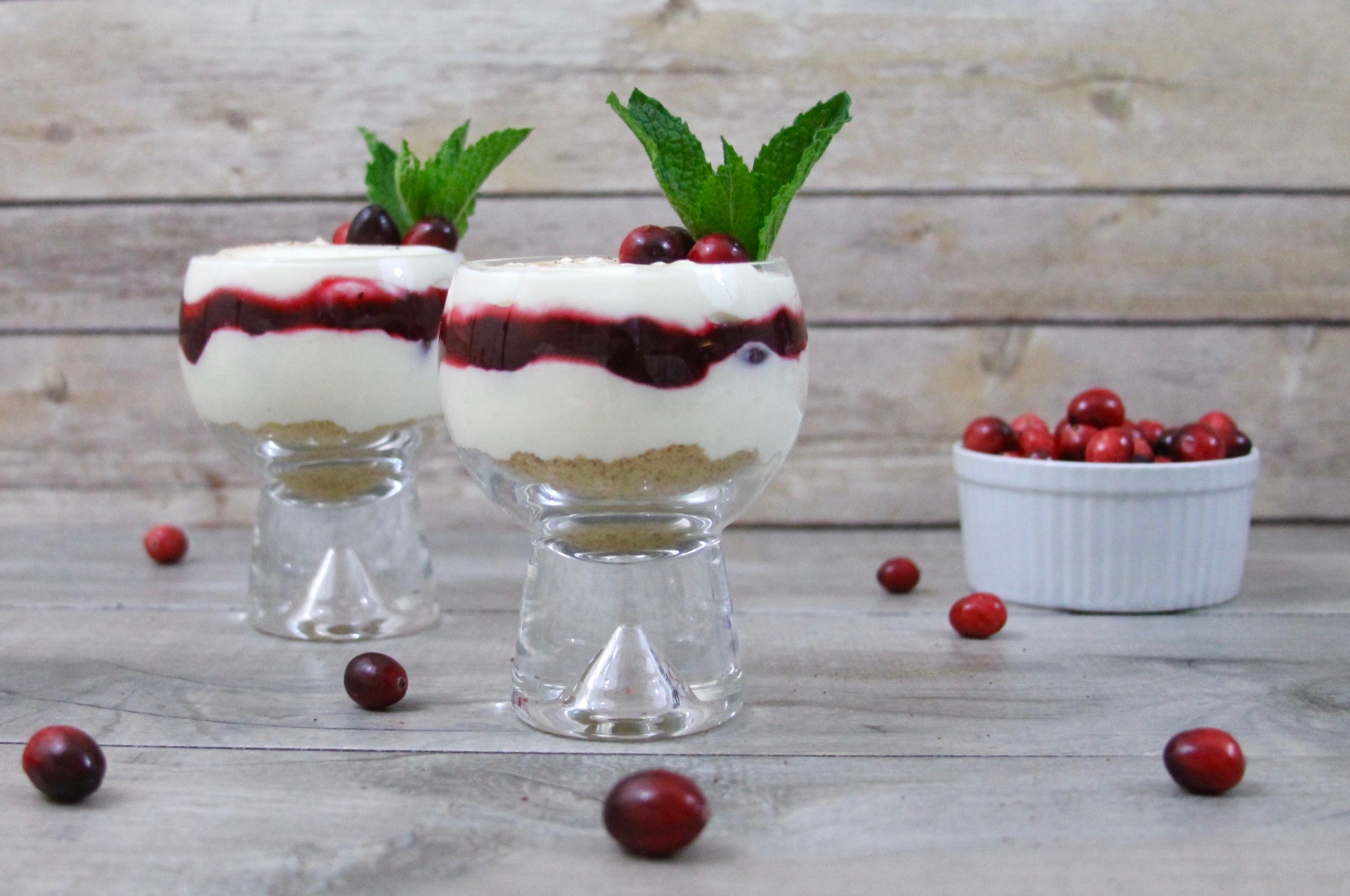 For our family, the holiday season is all about spending time together, creating family memories and about traditions. Growing up in Guatemala, one of my favorite family traditions was making holiday treats. I still love making special treats during the holidays but sometimes I don't have the time to spend hours and hours in the kitchen. That is why I have come up with new ways of creating delicious desserts to delight my family without having to spend too much time in the kitchen.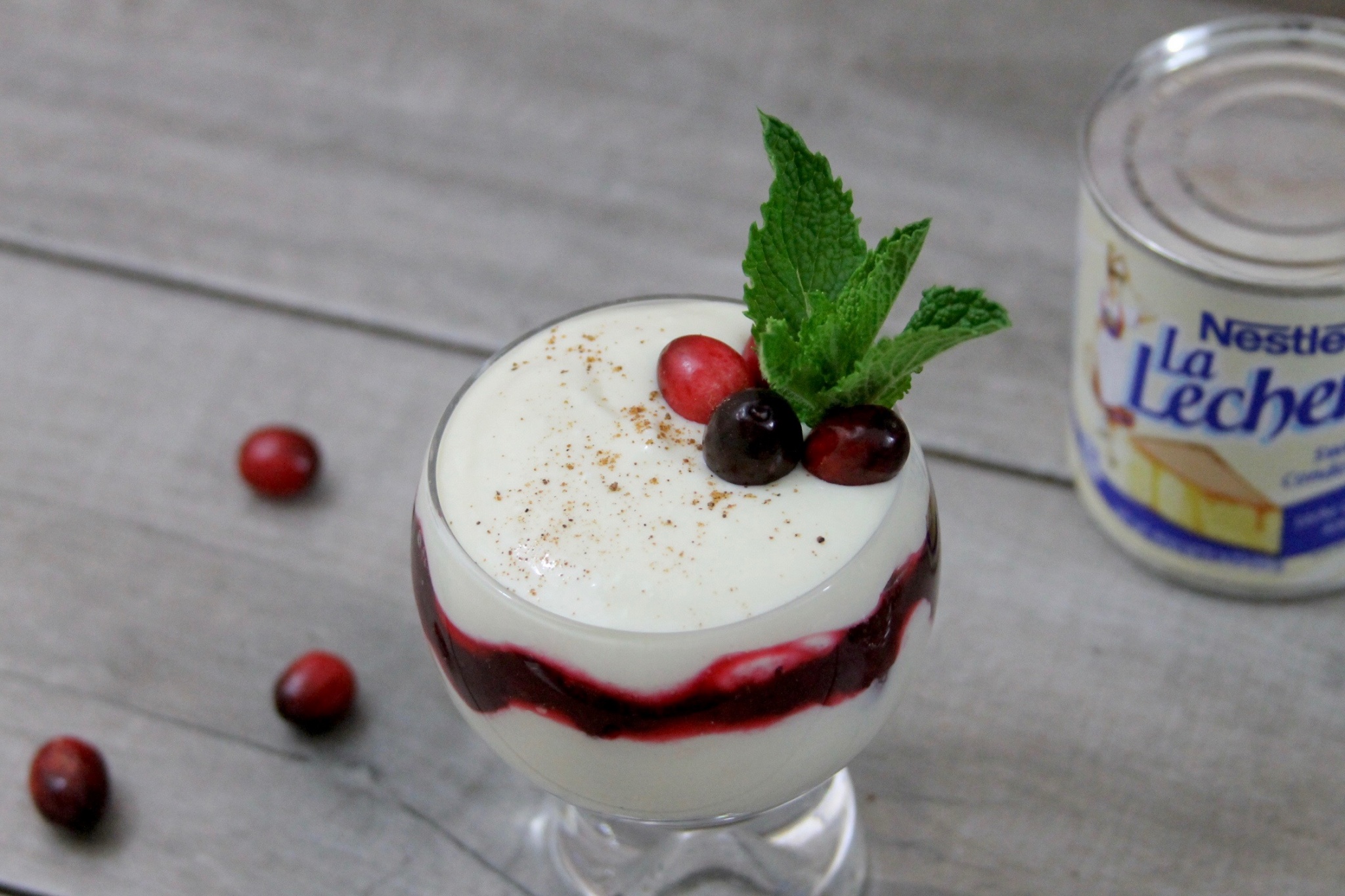 One of our favorite holiday desserts is cheesecake so I decided to create an easy to make no bake eggnog and cranberry cheesecake parfait using Nestle® La Lechera sweetened condensed milk, which incorporates those delicious holiday flavors.
I'm not really much into baking so simple dessert recipes like this one are my favorite. This recipe is so easy to make that the kids love to help which means we can spend some quality time en familia while we make something delicious in the kitchen together and make holiday memories!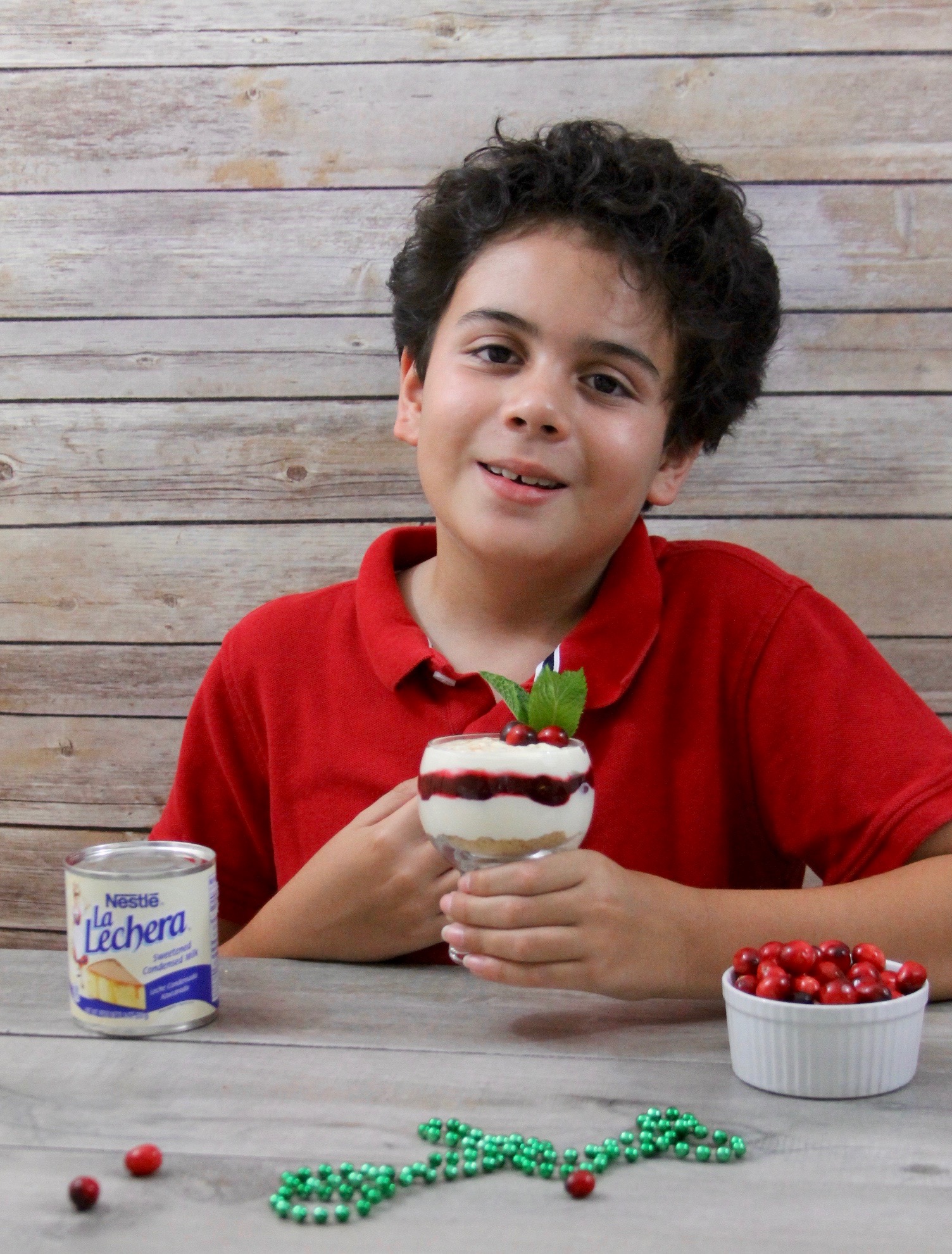 No Bake Eggnog Cheesecake And Cranberry Parfaits
Ingredients
6 glass cups
1 cup graham cracker crumbs
2 8oz. packages of light cream cheese, softened
1 14oz Nestle® La Lechera sweetened condensed milk
1/2 cup eggnog
1/2 teaspoon vanilla
1/2 teaspoon nutmeg
1 cup cranberry sauce
fresh cranberries for garnish
mint leaves for garnish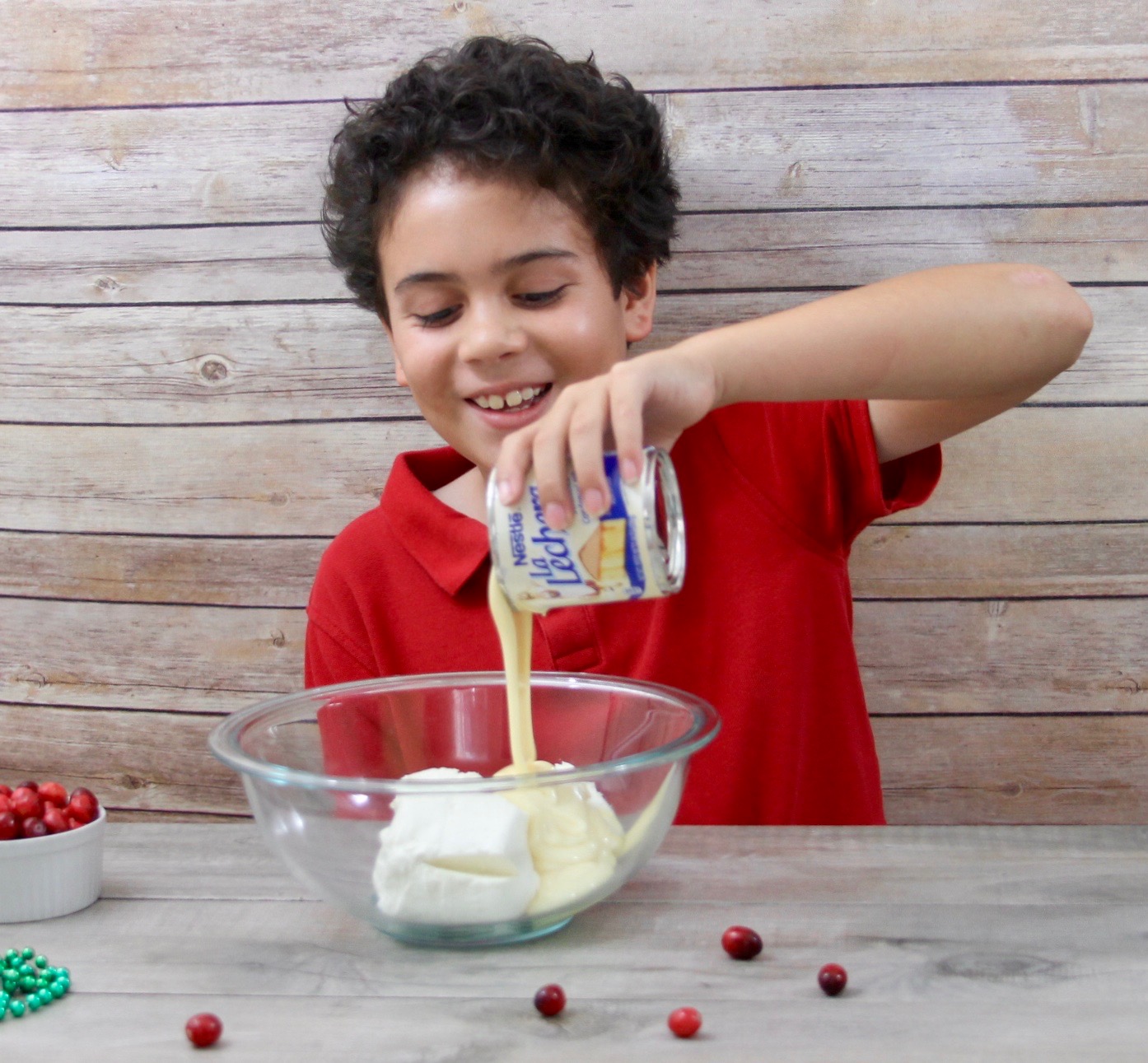 Instructions
With an electric blender mix together cream cheese, eggnog, condensed milk, vanilla, and nutmeg.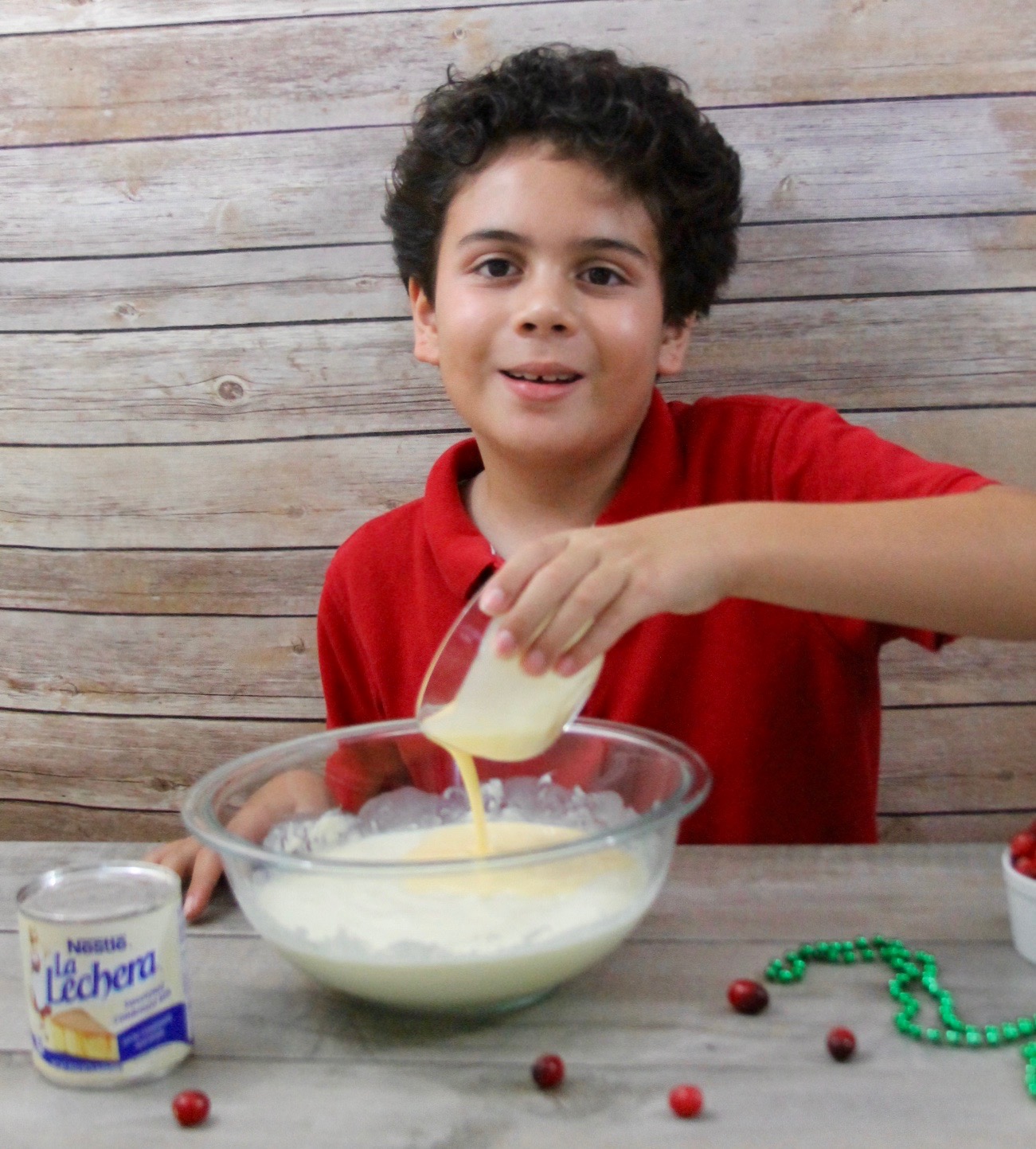 3. Place about 1/3 cup of crumbs into the bottom each cup and press with the bottom of a spoon.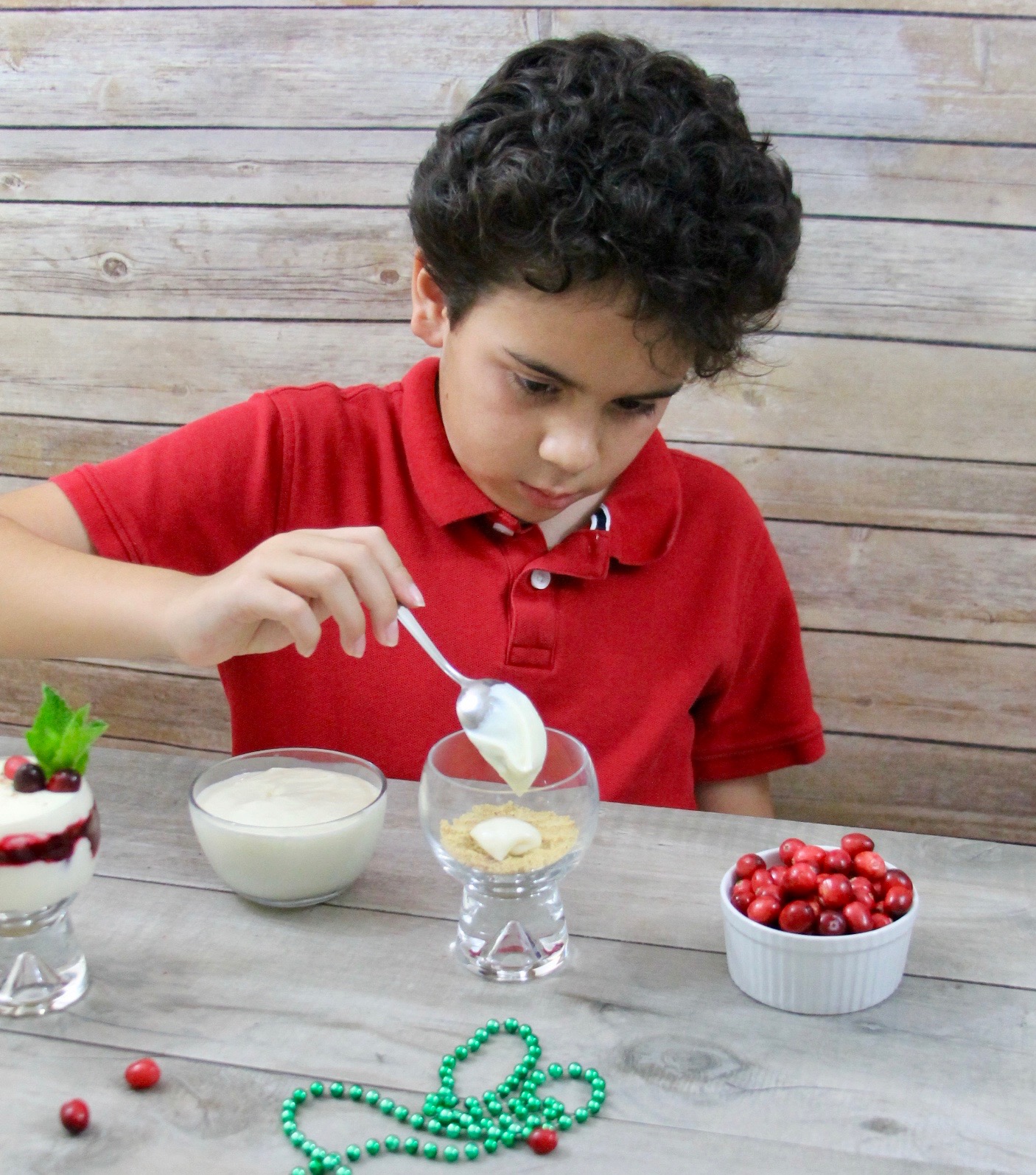 4. Add a few tablespoons of the cheesecake eggnog mixture evenly between all the cups.
4. Add 2 tablespoons of cranberry sauce (we used leftover cranberry sauce from Thanksgiving).
5. Top with a few additional tablespoons of cheesecake eggnog mixture.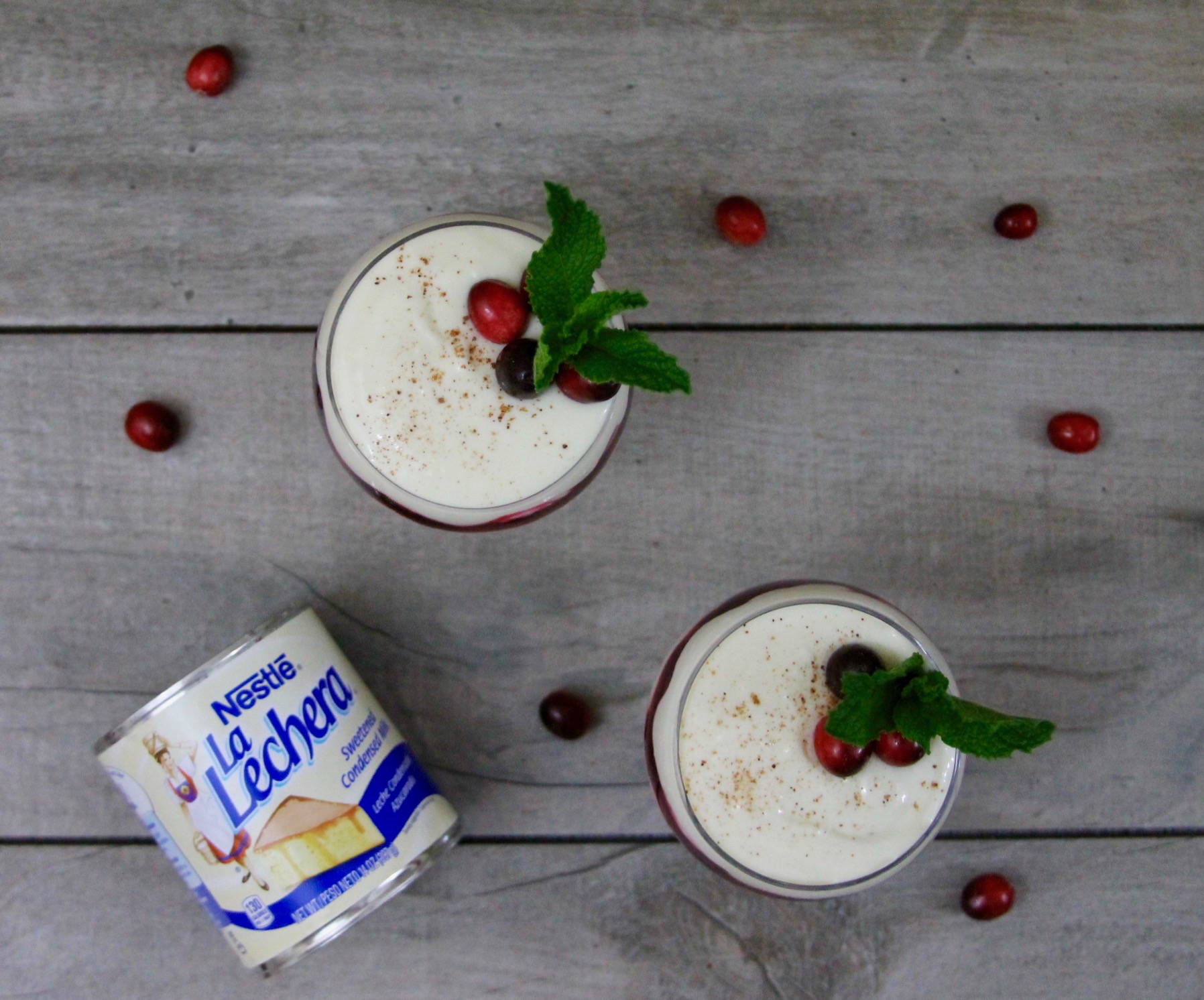 6. Sprinkle with a dash of nutmeg.
7. Chill for 1 hour before serving.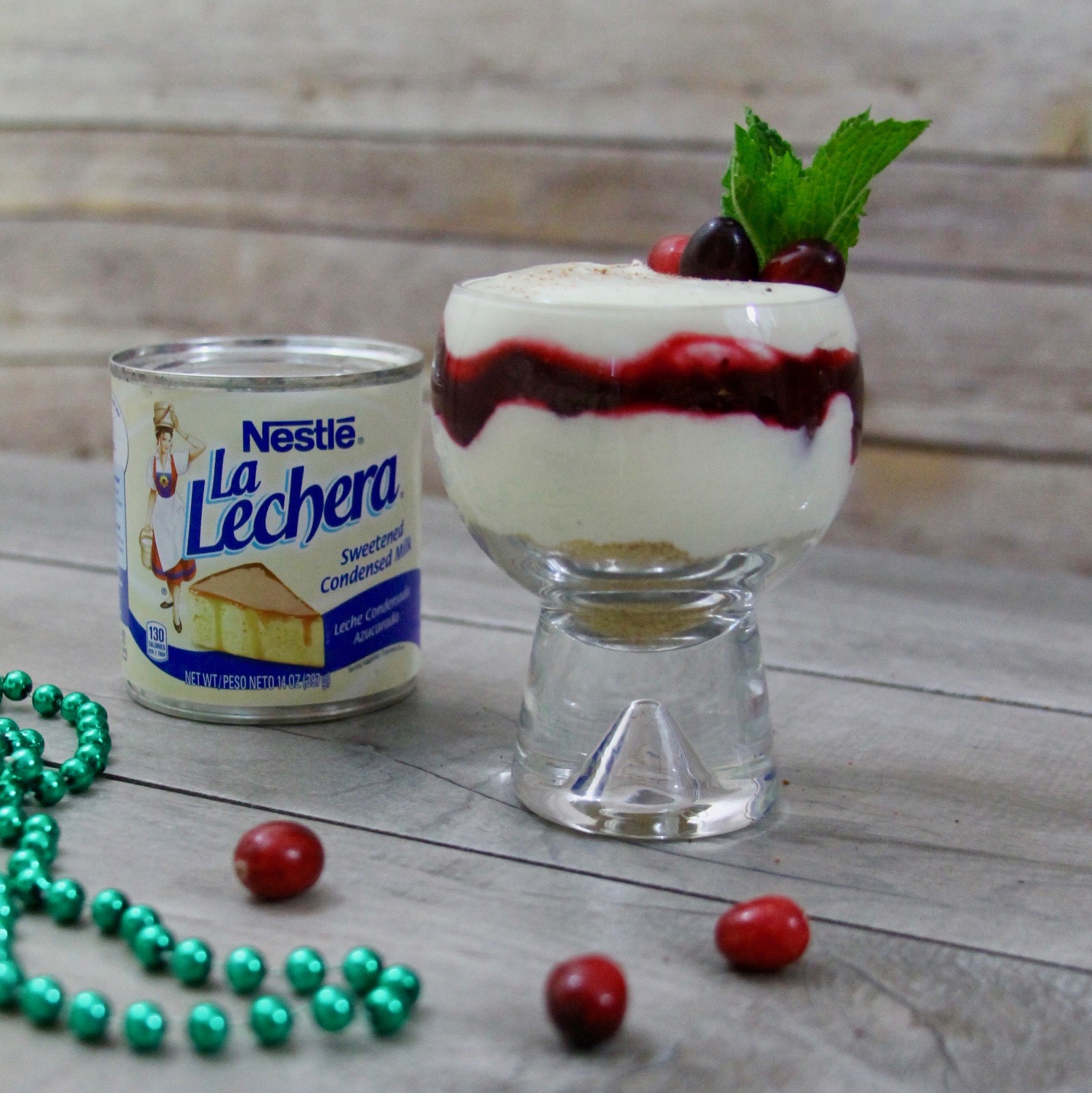 8. Garnish with a few fresh cranberries and mint leaves.
I remember my mom and abuela having Nestle® La Lechera sweetened condensed milk in the kitchen and using it make all of our favorite holiday recipes like the special arroz con leche recipe de mi abuelita. As a kid one of my favorite desserts made with Nestle® La Lechera sweetened condensed milk was a lime no-churn ice cream; just mix lime juice with one can of sweetened condensed milk and put it in the freezer for a couple of hours. This is so good that sometimes it wouldn't even make it to the freezer before it was gone!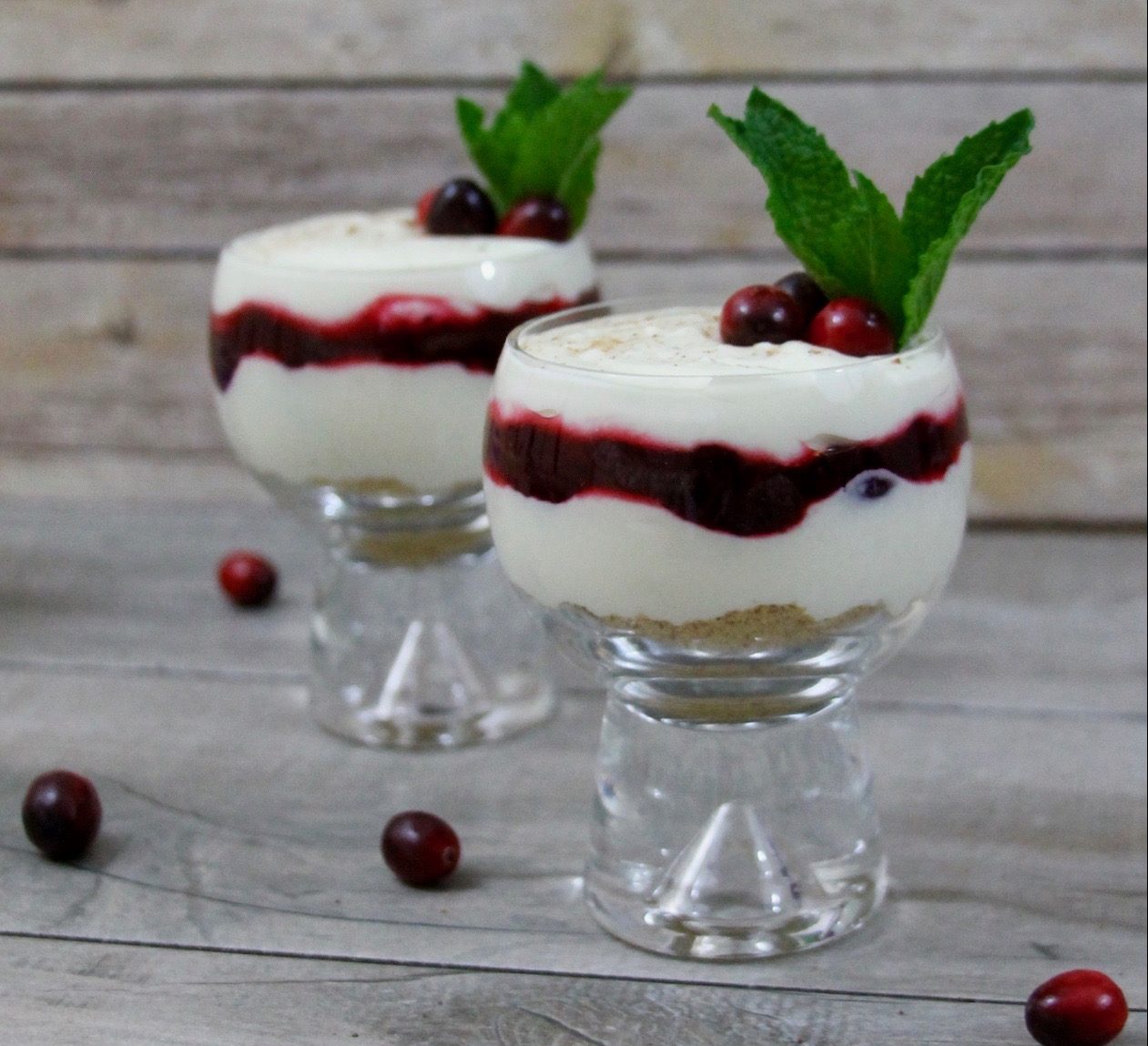 We always get the cans of Nestle® La Lechera Sweetened Condensed Milk at our neighborhood Walmart. You can find it in the Hispanic aisle.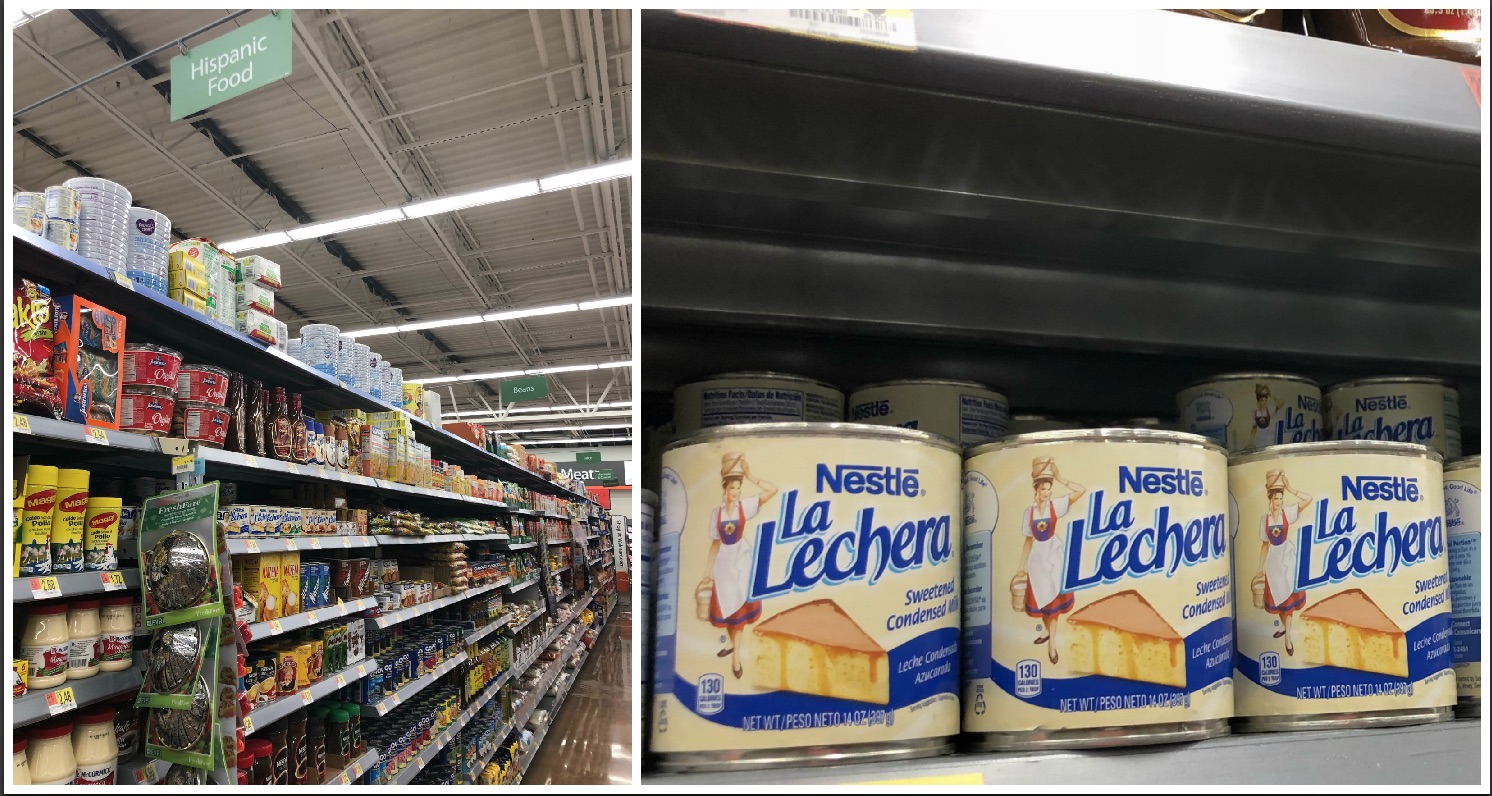 The price for one can is very affordable ranging from $1.47 to $1.58 (depending on your location) so I stocked up and bought a few cans because I know we will be using it a lot this holiday season to make flan, arroz con leche and all of our favorite holiday desserts.
For more easy and delicious dessert recipes click HERE!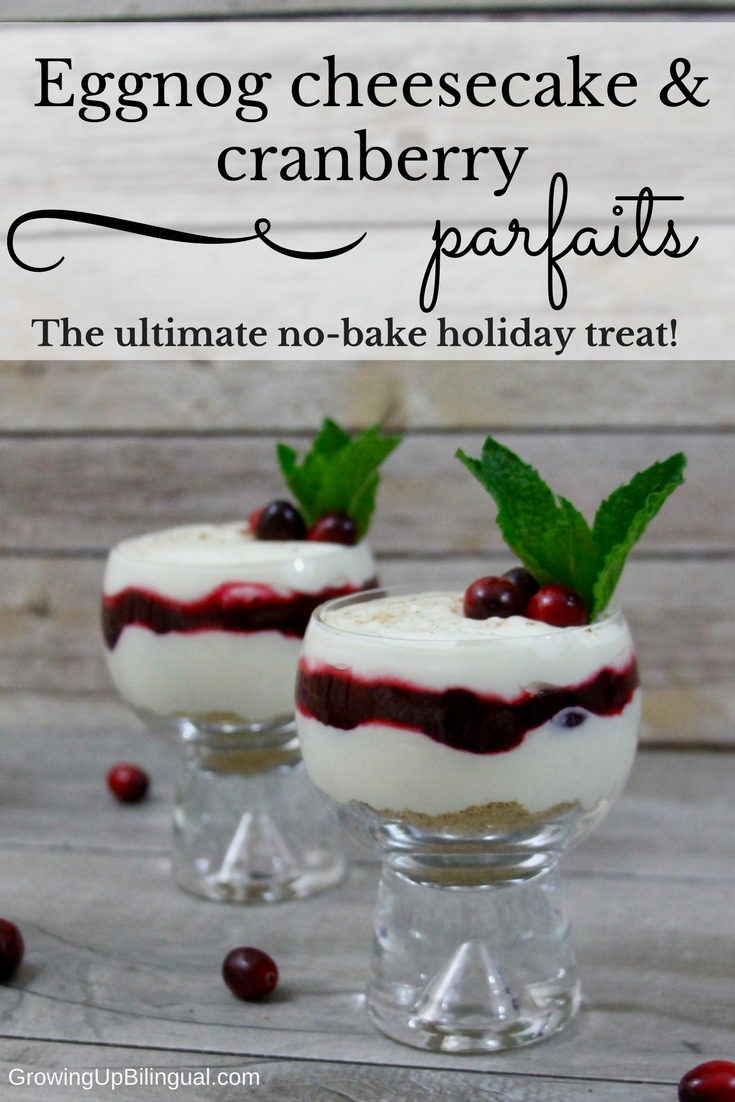 Latest posts by Cesar Diaz
(see all)