This shop has been compensated by Collective Bias, Inc. and its advertiser. All opinions are mine alone. #MyCafeSteamers #CollectiveBias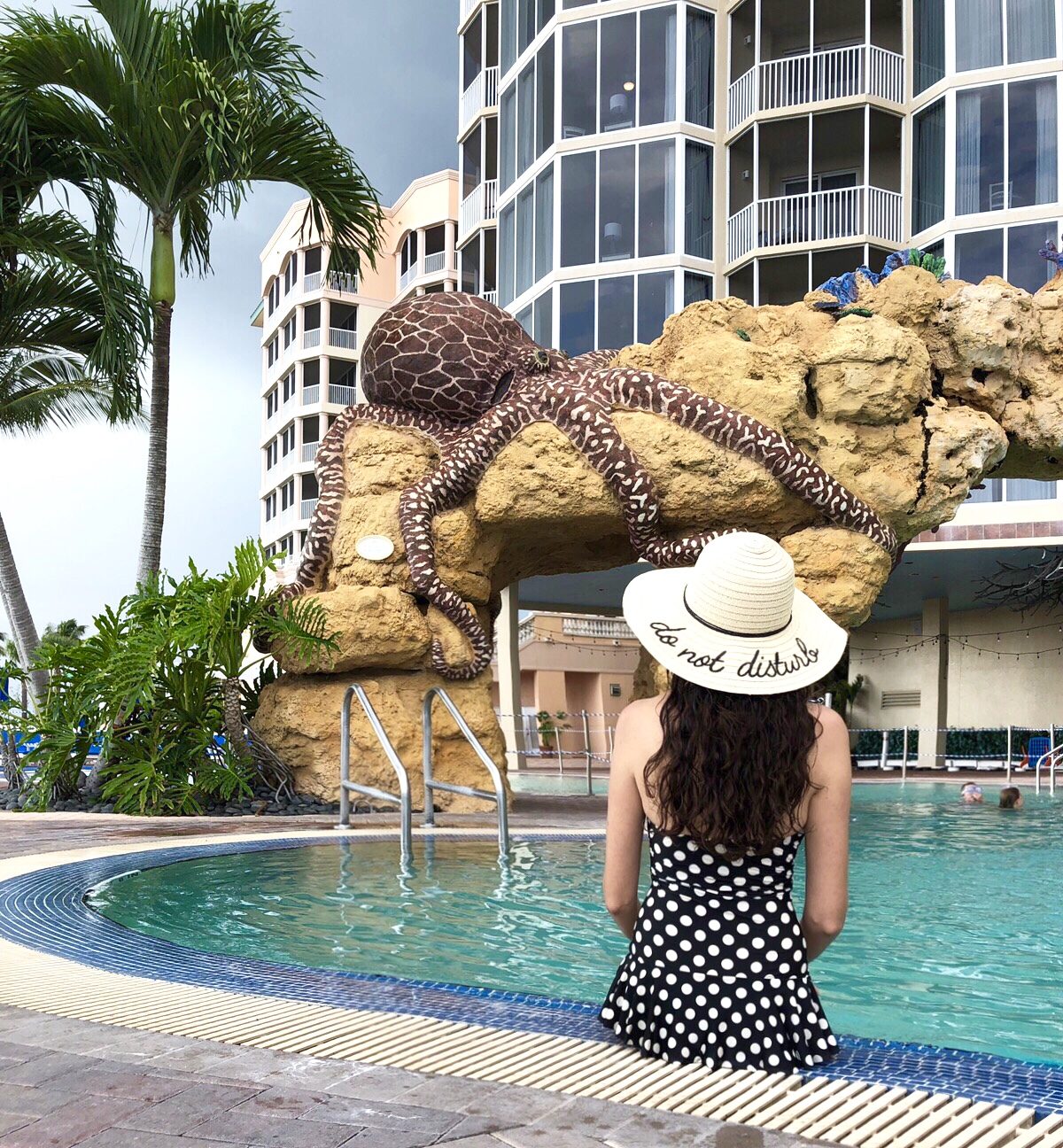 During the summer we love to plan weekend staycations close to home. This summer we want to take advantage of Florida's natural beauty and gorgeous beaches. We're excited to explore our own back yard and save money at the same time. Whether you're staying at a local hotel, driving a couple of hours to a nearby destination or exploring attractions close to home you can have a fantastic vacation without traveling far or spending too much.
Tips For Planning A Fantastic Family Staycation
Get into vacation mode. Even if you're staying at home schedule your staycation just like you would any other vacation. Clear your calendar of any chores, errands or appointments during your staycation. I do what I usually to before leaving for a trip: I clean and do the laundry before the start of our staycation and keep housework to a minimum during our scheduled summer break.
You can hover over the photo to purchase Healthy Choice Café Steamers. 
To make mealtime easy and hassle-free so we can spend more time doing fun activities and enjoying our staycation we rely on Healthy Choice® Café Steamers. Healthy Choice Café Steamers are healthy, wholesome frozen meals with crisp veggies, tender proteins, and flavorful sauces in every bite. You just pop them in the microwave and they're ready in minutes and there's no mess or clean up afterward. Healthy Choice Café Steamers are our go-to option for a quick meal that is delicious and that we can feel great about eating.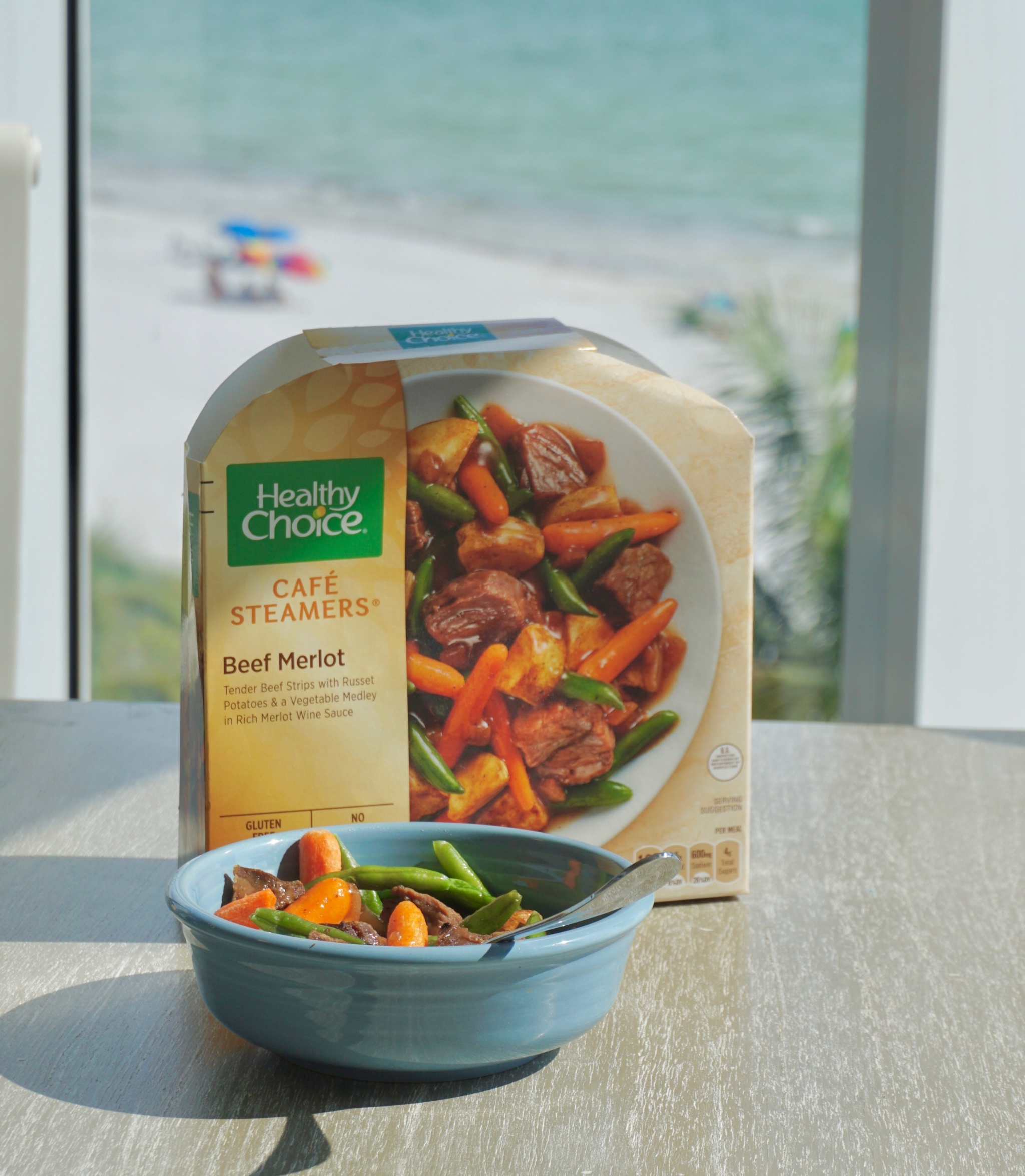 Make a plan. Create a list with fun things you can do close to home and get everyone involved. Maybe there's a museum you've been wanting to go back to or a beach or park you've been wanting to explore. Doing new things will ensure that your staycation is exciting and memorable.
Make it an overnight affair. If your budget allows it, book an overnight stay at a hotel or vacation rental nearby. Even if your staycation destination is close by being away from home will help eliminate any distractions like work and chores so you can really relax and take a break from the everyday routine. Look for last minute deals or weekday deals to save on your accommodations and look for options that provide you with extras like included breakfast, a pool on site or kids activities.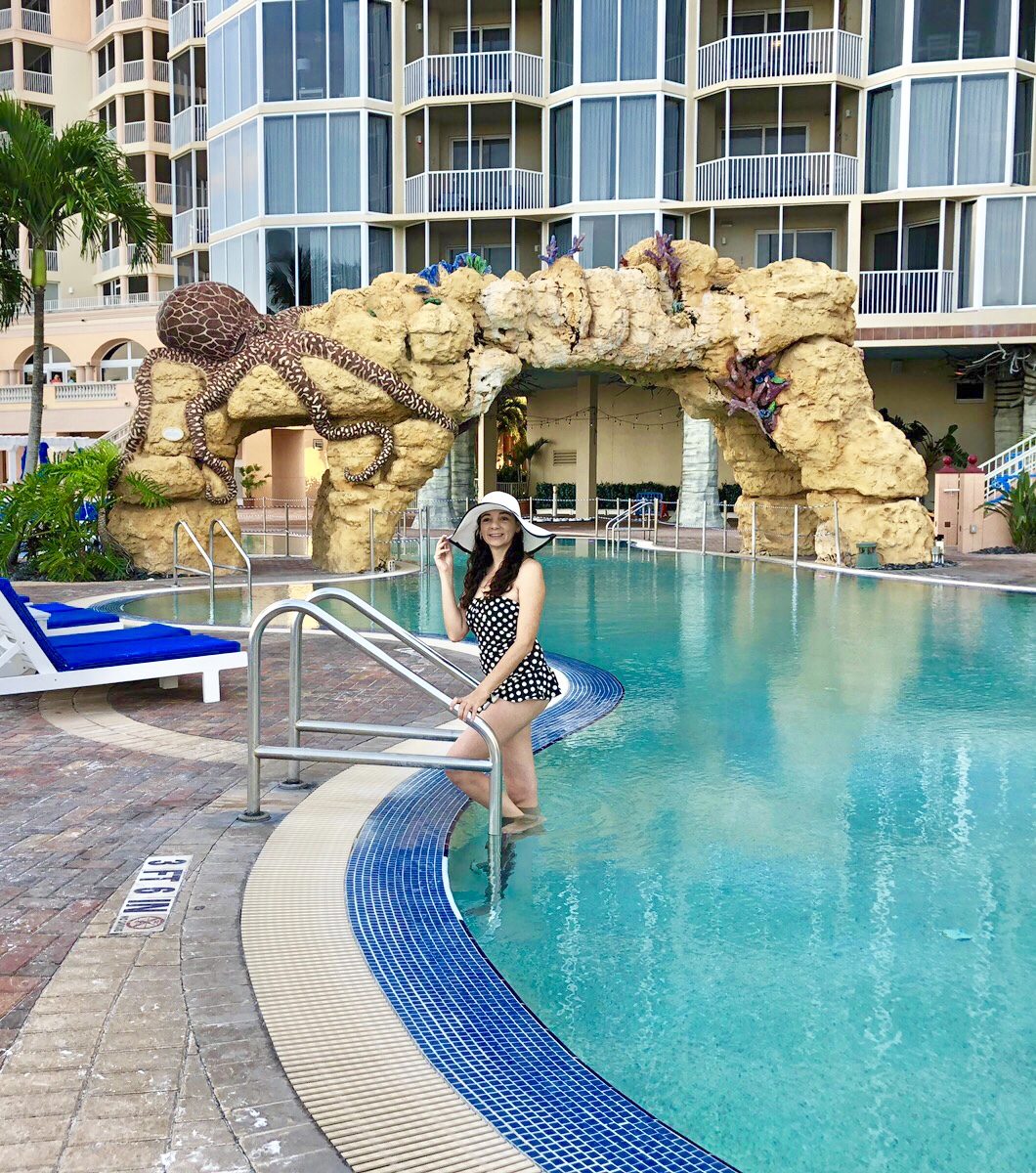 No matter if we're traveling near or far we usually book a vacation rental or a hotel with a kitchenette or full kitchen. Having enough space for everyone helps to make the vacation more relaxing and having a full kitchen lets us save on meals. Before arriving at our hotel or vacation rental we stop at Walmart and stock up on Healthy Choice Café Steamers.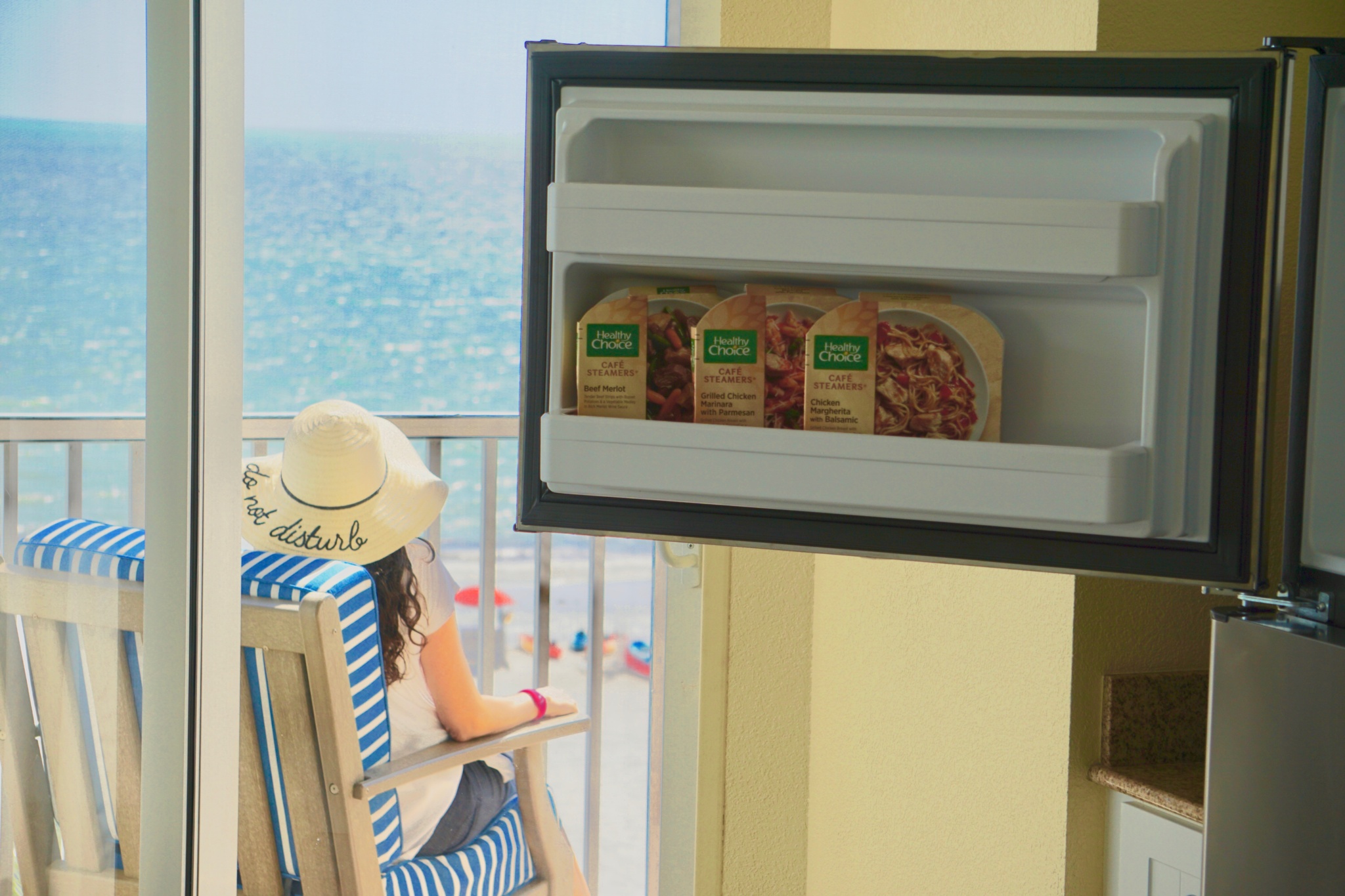 For this beach weekend staycation, we grabbed a variety of Healthy Choice Café Steamers at Walmart including : Beef Teriyaki, Beef Merlot ,Chicken Marinara and Chicken Margherita.  My husband loved the beef dishes while my daughter and I where We loved all of them and they all tasted freshly made and were delicious and filling.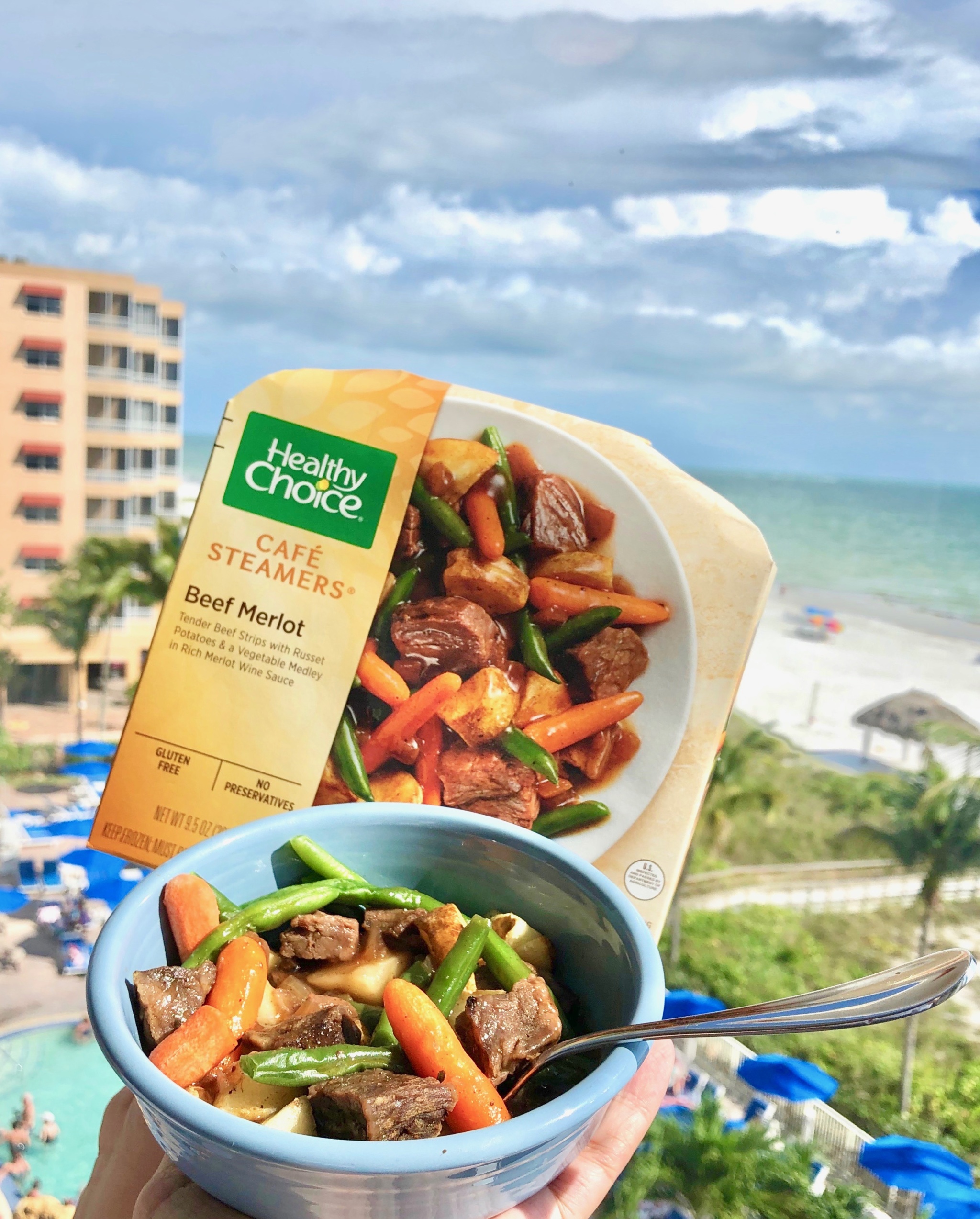 Everyone got to eat their favorites so everyone was excited come mealtime and we all got to enjoy delicious restaurant quality food without the spending and with zero work. All of it with an amazing view of the ocean.
When we're on vacation we want to make things as easy as possible. I love how convenient shopping at Walmart is. You can shop in store, or you can take advantage of Walmart's Online Grocery Service. All you have to do is order online and pick up your groceries and you're ready for a stress-free weekend getaway!

Be a tourist in your own town. No matter where you live there are great places to explore close to home. Check out tourist-friendly activities close to you and you're sure to find something fun and exciting you've never done.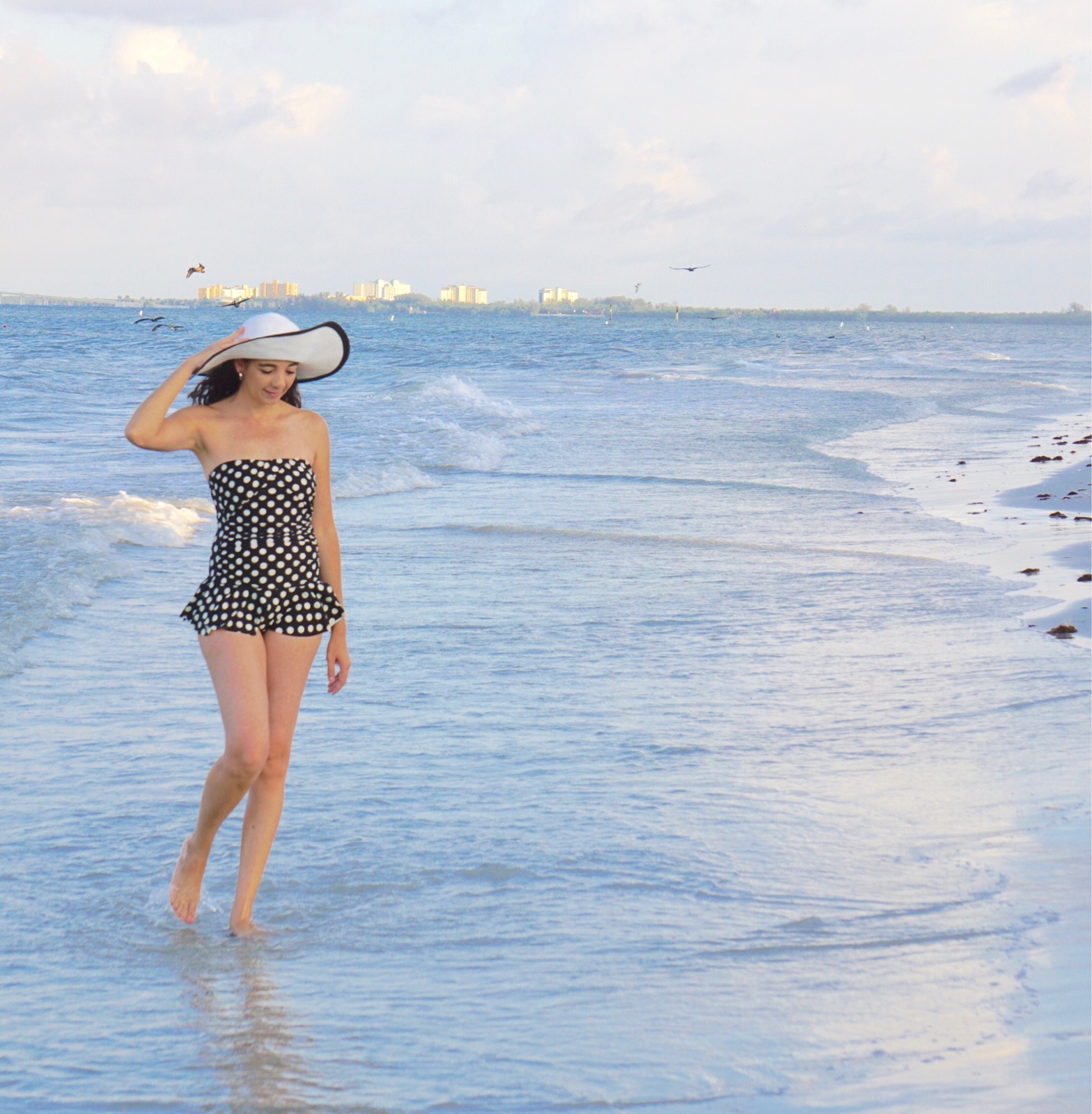 Some ideas for fun things to do in close to home include:
do a walking tour of your city or town
do a scavenger hunt in your staycation destination (there's an app for that)
check out a new beach,  park, hiking trail or even a new restaurant in your area
visit a new museum exhibit
book a popular tourist tour or activity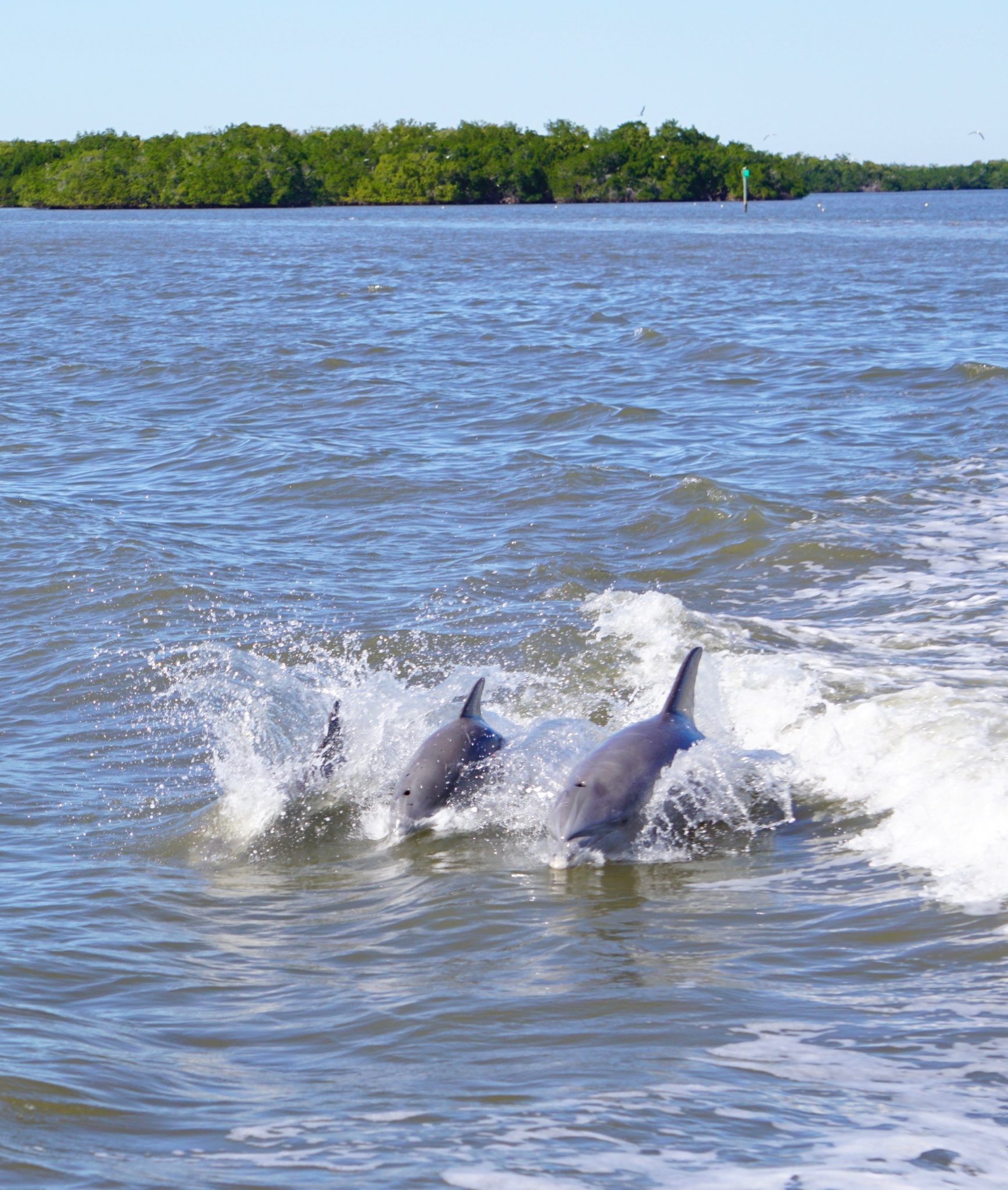 On our recent staycation in Fort Myers Beach, we booked a dolphin tour. It was one of the most fun activities we've done on any trip and it was only 45min from home! We have lived here for over 10 years and we had never done a dolphin tour. It is now one of our favorite things we've ever done as a family.
Your staycation can be just as fun and as memorable as any vacation. The key to having an awesome staycation is to find ways to break the routine, try new experiences and relax.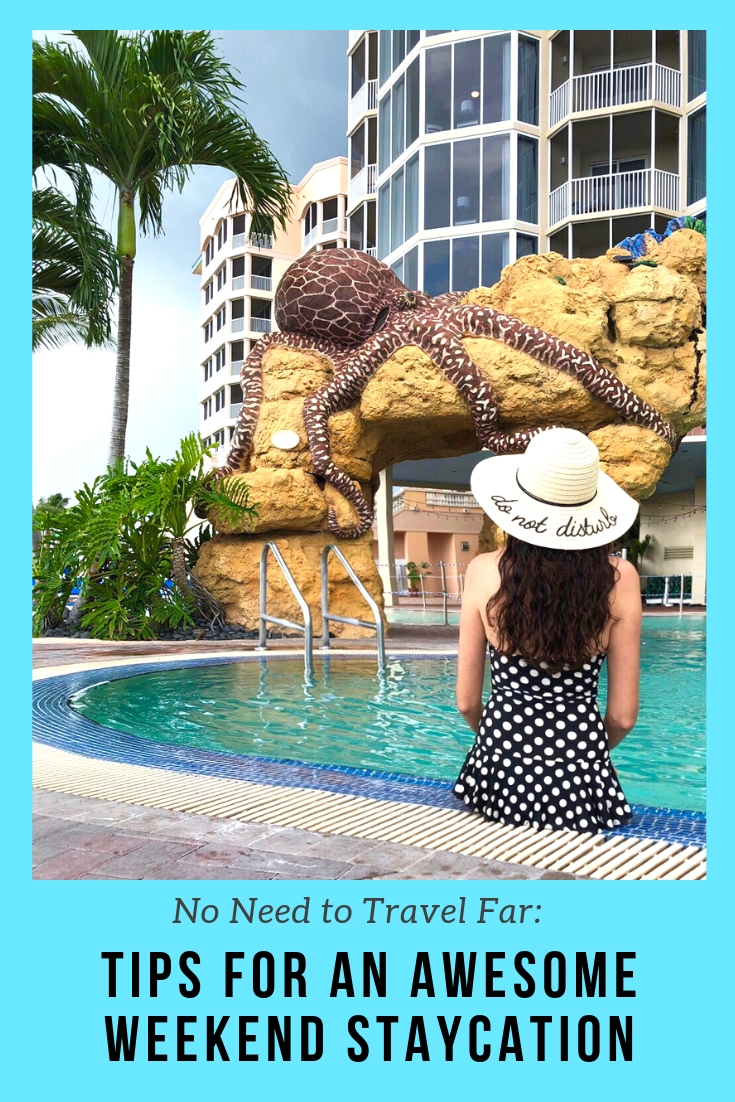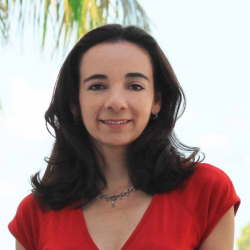 Latest posts by Paula Bendfeldt-Diaz
(see all)