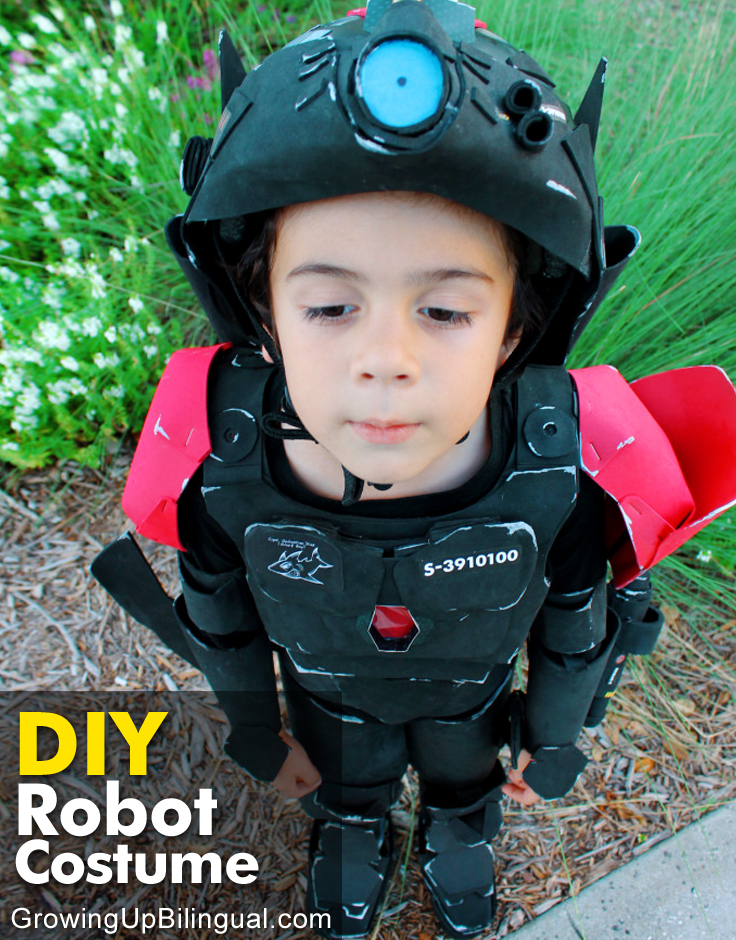 When Halloween comes around we sometimes enjoy making the costumes for our kids.
I really like Japanese anime and when my little guy asked for a robot costume this year for Halloween we looked at robots online and I have to admit I was pretty excited when my man decided he wanted to go not as just any old robot but as a mech robot.  If you don't know much about Japanese anime, mech or mecha robots are robots or machines controlled by people from inside.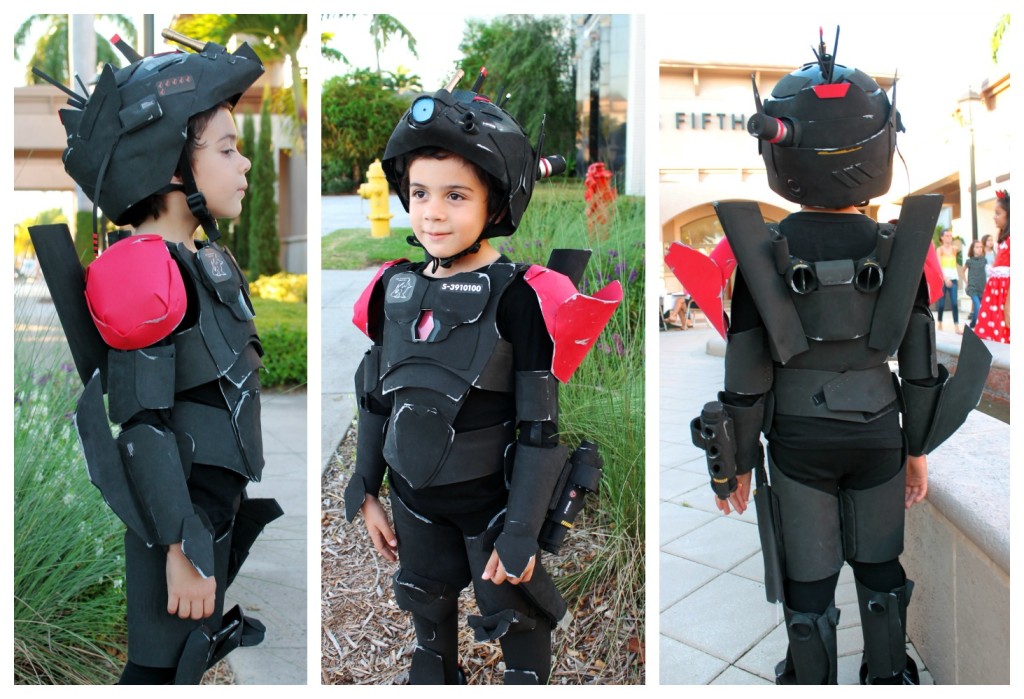 I will not go into details or include templates for this robot costume because the costume was tailored to my little man and would not fit any other child.  But I wanted to share with you how you can make your own mech robot based on what we did at home.  You can do this in any color that you want and add as much or as little details as you wish. I even added some LED light to the costume to give it a more realistic look.
Materials for DIY Mech Robot Costume
2 rolls of black foamie
4 sheets of red foamie
1 sheet of silver specialty paper from craft store
1 old bike helmet black or you can paint one
2 yards black Velcro
2 yards of black ribbon
1 small LED flashlight
1 battery
1 LED light
1 box of cereal
a stapler
lots of staples
superglue
white glue
silver marker
black tights and a fitted black long sleeve shirt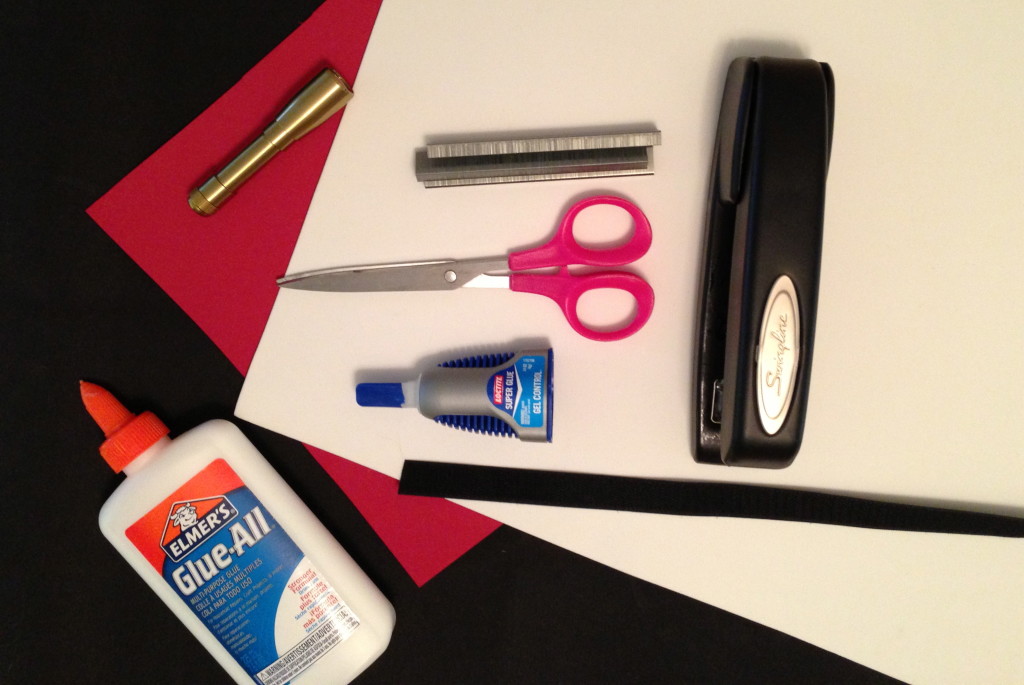 Instructions for DIY Mech Robot Costume
Step 1 – Look at some robots online and decide how you want your robot to look.  Take into account that you will be building separate pices and then uniting these together so that your child can move around freely.
Step 2 – Start with the chest and back. Measure your child and cut the piece out of the black foamy.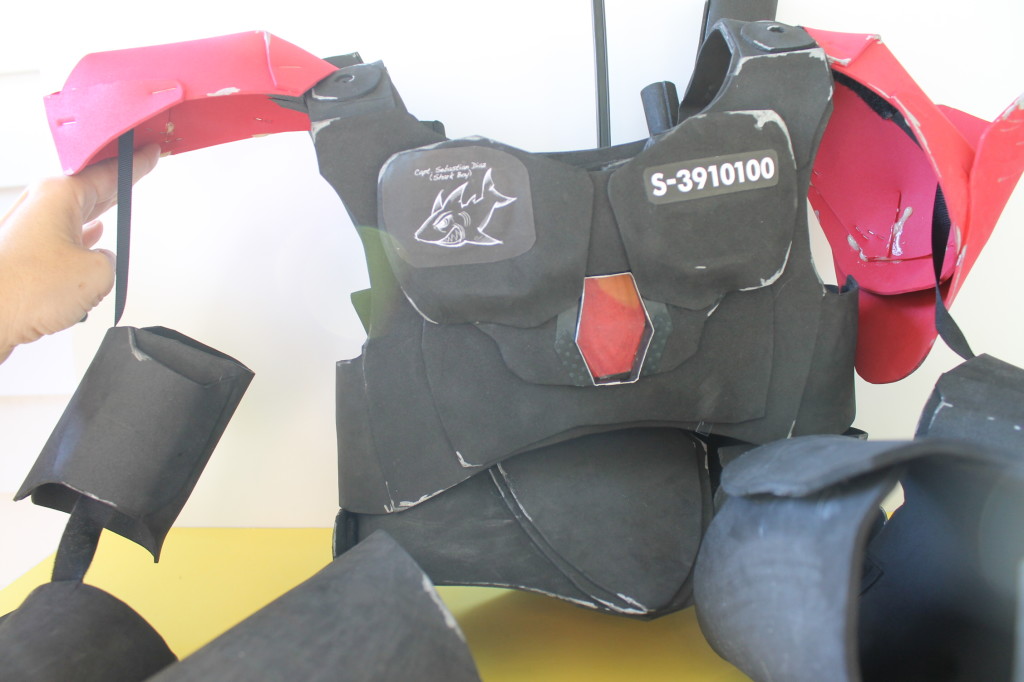 Step 3- For the arms and legs cut rectangular pieces of black foamy two for each arm one above the elbow and another below the elbow and two for each let one above the knee and another one below the knee.  Make sure to measure your child first.  Then just roll around your child's leg or arm and staple some pieces of Velcro to secure these around your child's body.  Think of it as pieces of armor.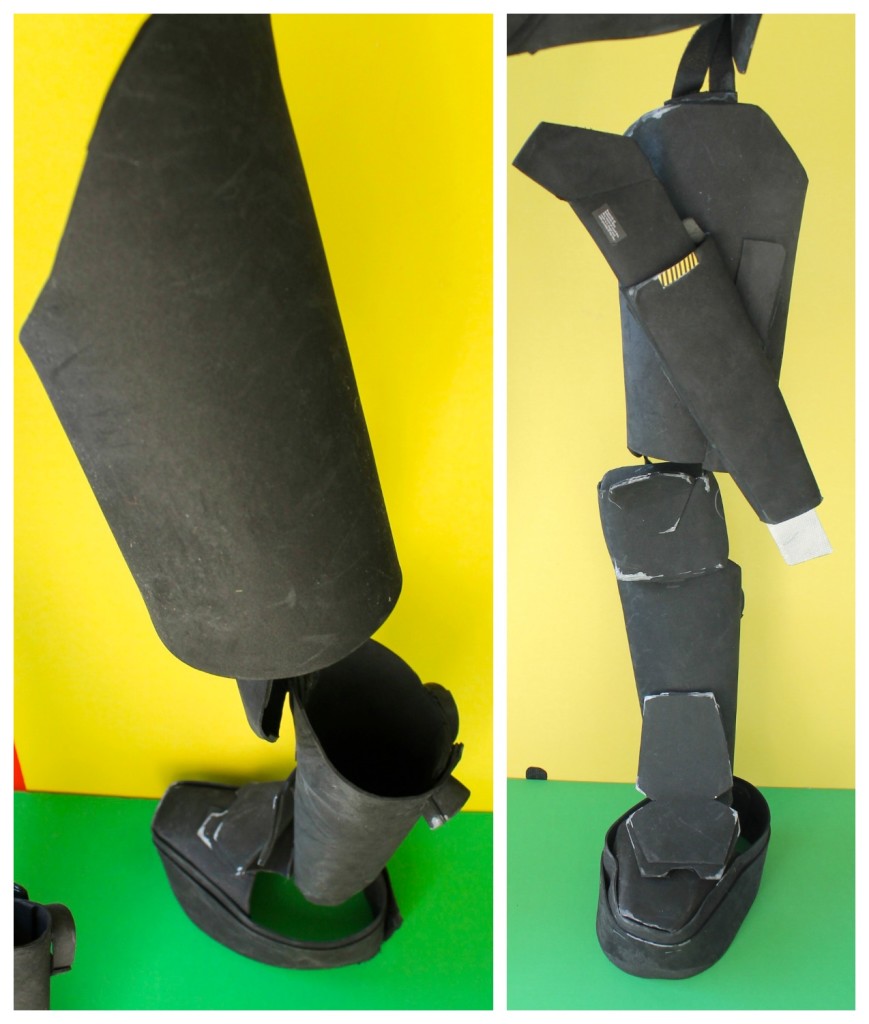 Step 4- You can add shoulder pieces, which I made in red and I also also cut a piece of black foamie to go around his shoes.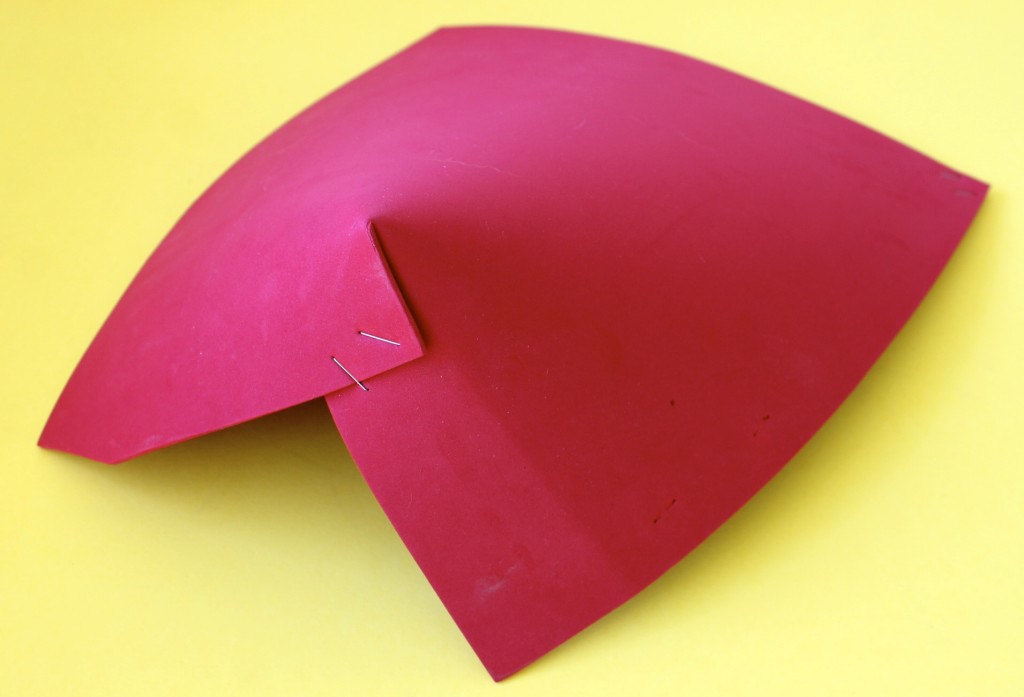 Step 5- Once all the pieces are made you can unite the separate leg and arm pieces with pieces of black ribbon. Use staples.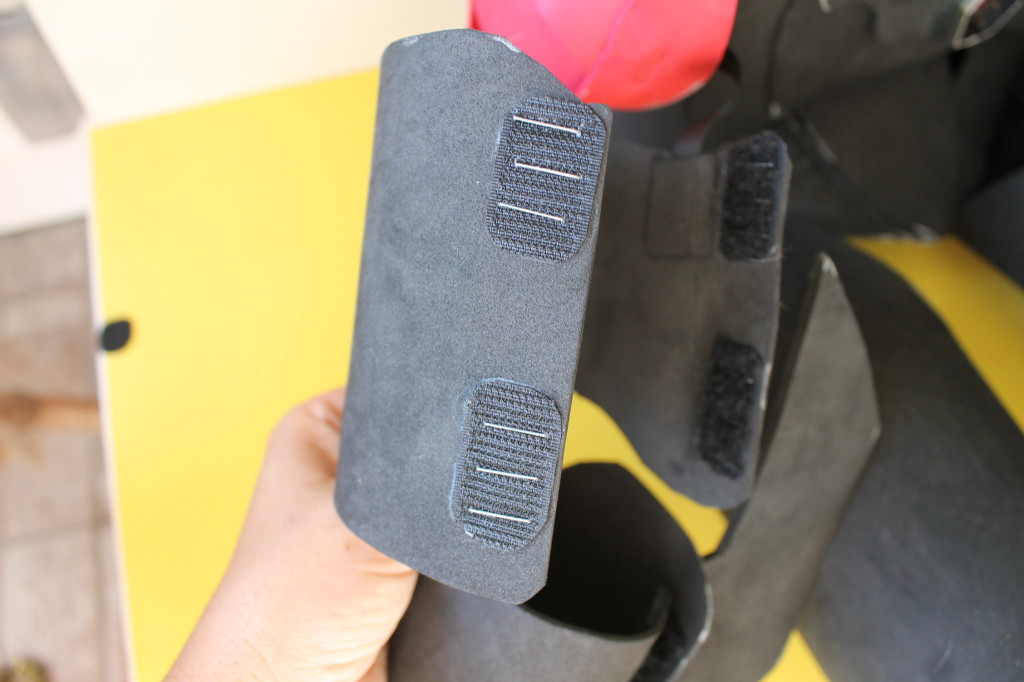 Step 6 – Work on the helmet adding detail to it.  You can glue the pieces of foamie  to the helmet with superglue.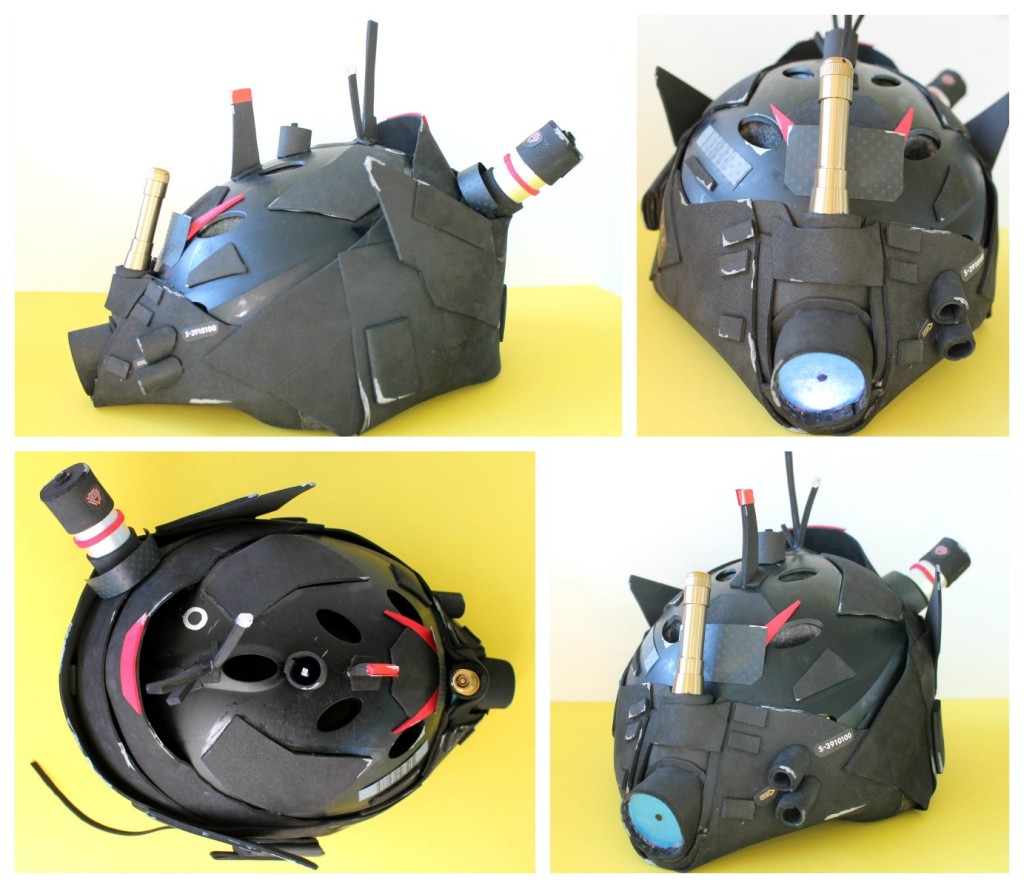 Step 6 – Add the details to the robot armor. You can add as much or as little as you want. I added some weapons on his forearm and on his leg. I made all of the details out of foamy and printed some pieces of paper with numbers, text and other robot details which I glued to the foamie with super glue.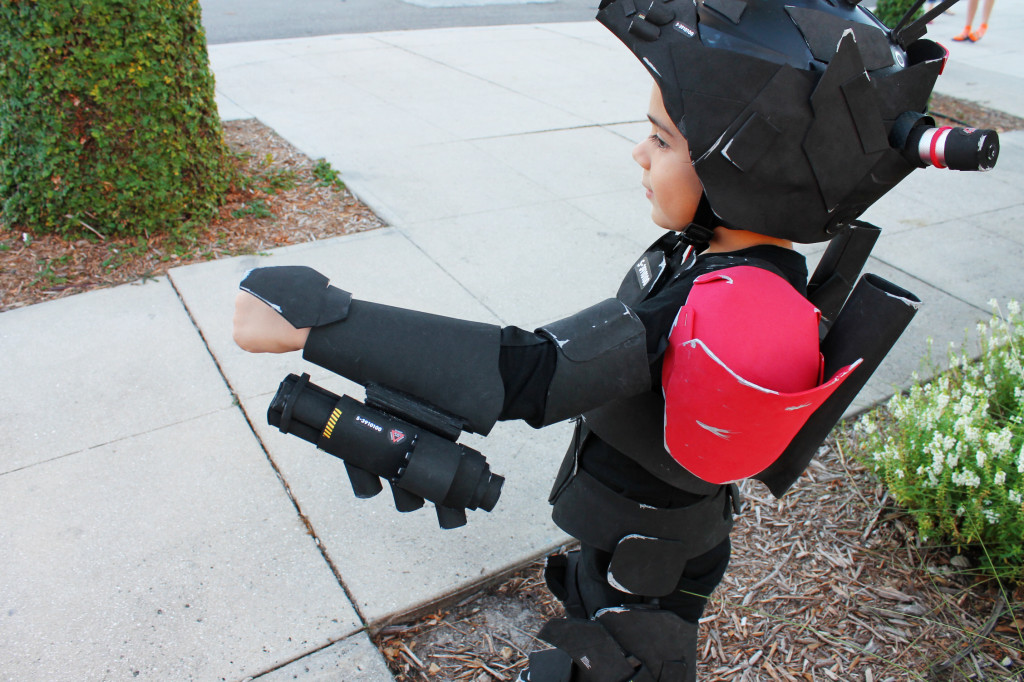 On the chest plate I used small pieces of cardboard from the cereal box to make a hexagon which I then covered with a clear sheet of plastic and a small piece of red tissue paper.  I placed a battery and led lights inside.
Step 6 – Add details to the helmet. Using superglue I used the black foamie and some pieces of cardboard from the cereal box to add the details.  I made a hallow cylinder with the foamie to fit the small LED flashlight so that the helmet would have a light in the front.  I also used the silver marker to give it a scratched metal look.
I put a lot of detail on this suit so it took me some time to finish and I think it came out pretty good. It was easy to use and the foamie and staples made it soft, flexible and comfortable for my little man.
You can imagine how thrilled he was to see his robot finished.  He even helped out with designing some of the weapons and sat with me making drawings and plans.  This was a wonderful activity for him and a great way for us to do something together. We spend many afternoons working on this and making decisions on colors and details.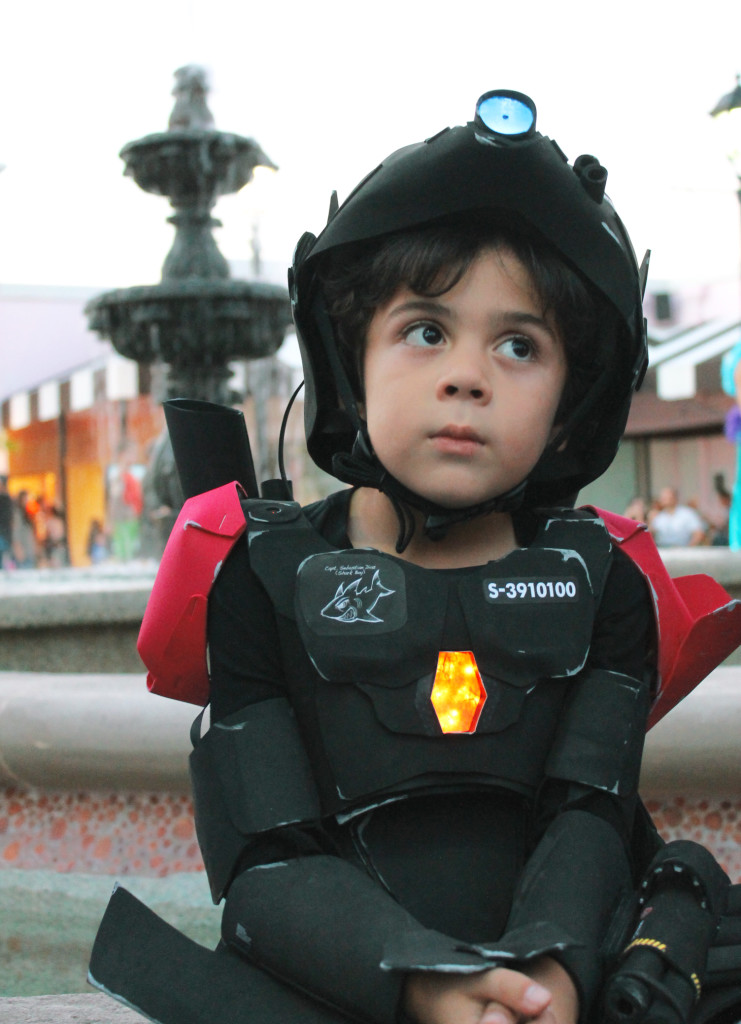 He was also thrilled to have been chosen as a finalist in a big costume contest at a local shopping mall, there where a couple hundred kids and he came pretty close to winning. He was so proud that everyone would compliment his costume and tell him how cool he looked.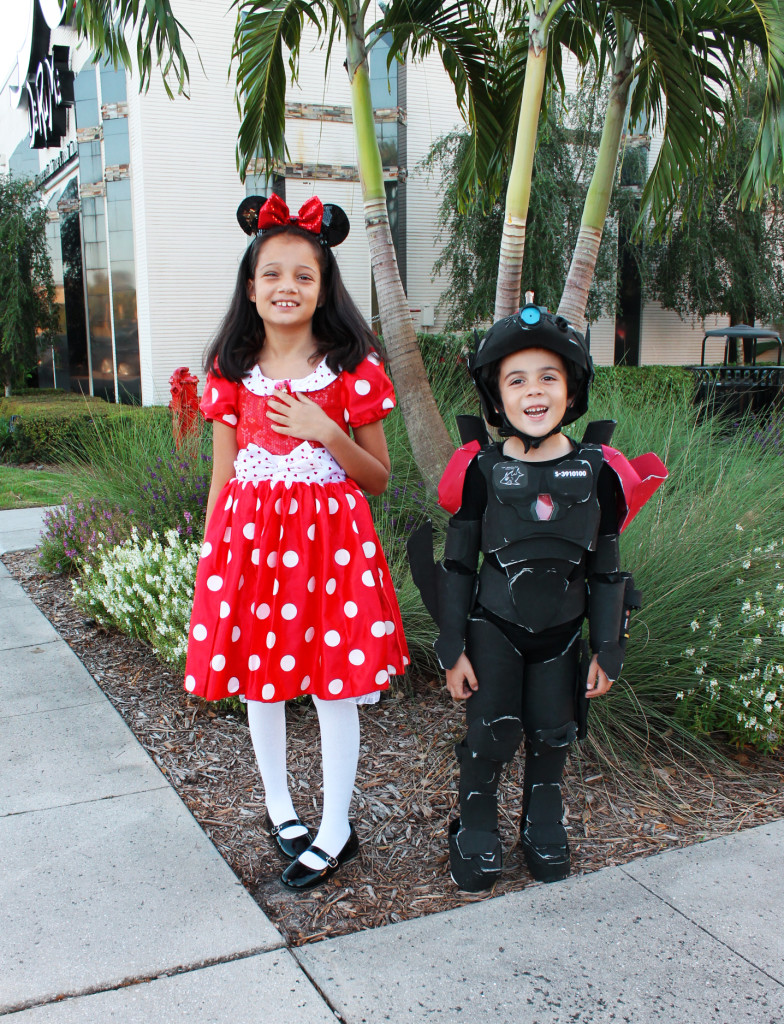 My daughter on the other hand wanted a Minnie Mouse costume and wanted to buy it at the Disney Store.  She looked beautiful and I was really happy because she doesn't like dresses and has not worn a dress for a year and she looks so pretty in this red dress.
So what are your kids wearing for Halloween? Did you make the costume at home or buy it?
Latest posts by Cesar Diaz
(see all)