This is a compensated campaign in collaboration with Sears and Latina Bloggers Connect. However all opinions are my own.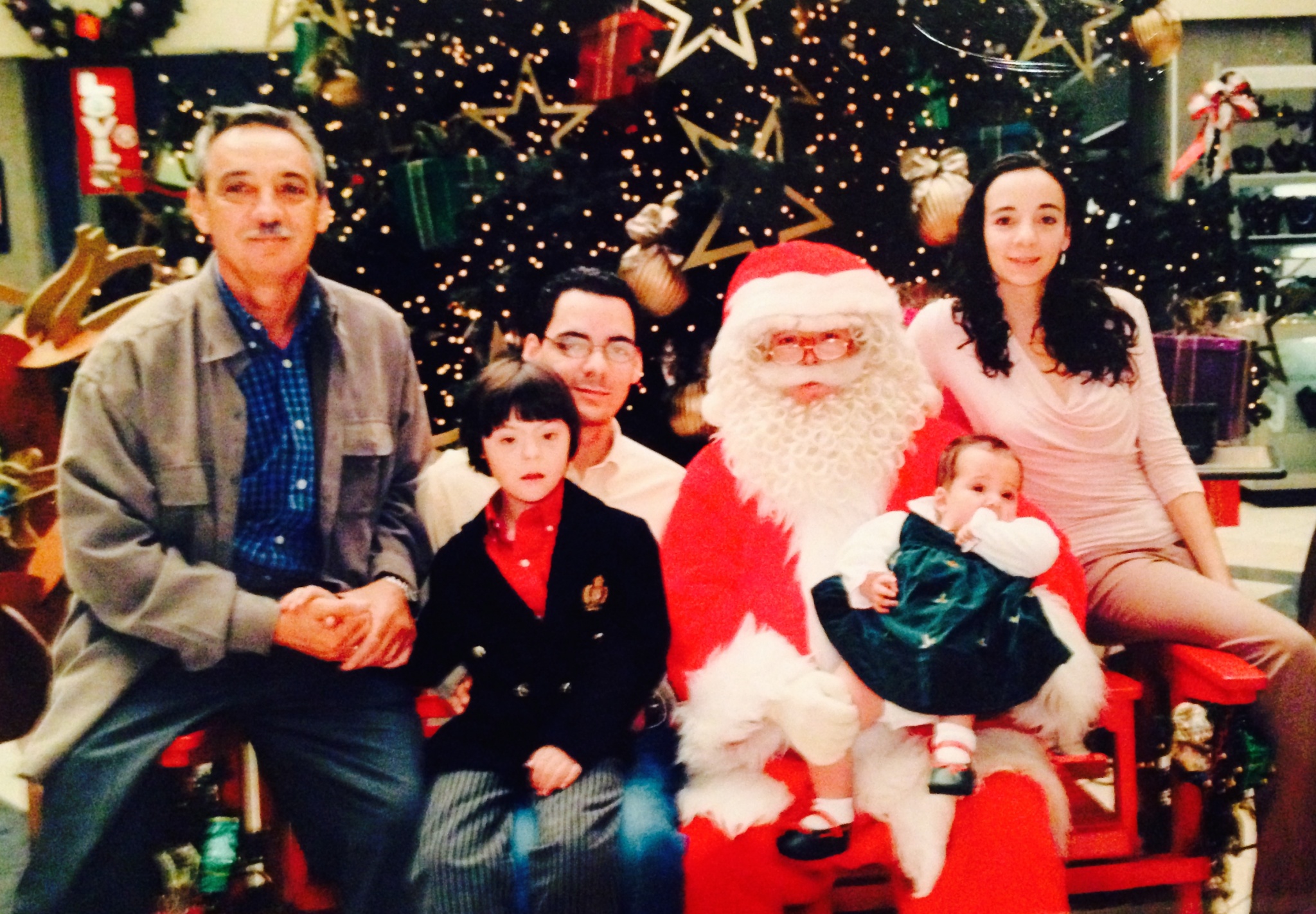 Growing up in Guatemala Christmas was my favorite time of the year, the smells, the flavors, the sounds and the colorful traditions where part of my life, part of my world and I took all of this for granted: from the smell of pine and manzanilla and the taste of warm tamales, thick atol de elote and sweet buñuelos to the posadas and the sky lighting up with a million fireworks on Nochebuena.  Christmas in the United States is very different and although I still love this time of the year and enjoy watching my kids get excited about Santa's visit and singing holiday songs it is also a time when I get really nostalgic: I miss my familia back home, I miss the tastes, scents and sounds of Navidad and I wish my kids where able to experience more of what I remember growing up.  At home we try to keep some of those traditions : we eat tamales and drink ponche de frutas and I play villancicos navideños but this year my kids will really get to know what Navidad in Guatemala is like and I could not be more excited.  
Next week we are traveling to Guatemala to spend time with los abuelos. We will set up a huge nacimiento decorated with multicolored aserrín and my kids will get to see a fireworks display that takes over the city's night sky at the stoke of 12 on Nochebuena.  This year I am more excited than ever about the holidays. My kids will be experiencing their first posada and will get to eat chuchitos de chipilin, lorocos and canillitas de leche for the first time, they will meet so many family members and get to know the country where they where born but never got to experience.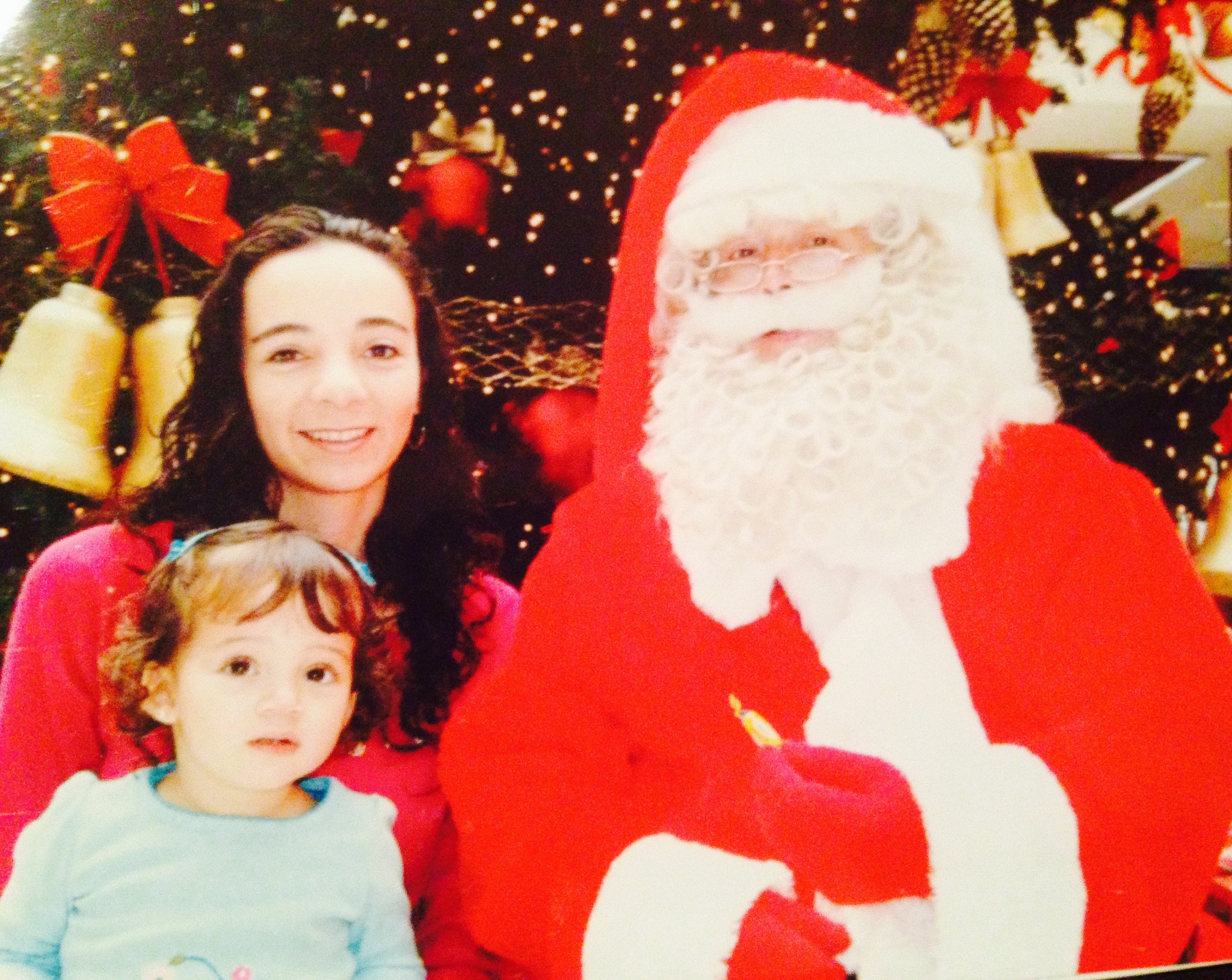 When I was growing up we used to go and take a family picture with Santa, this tradition continued into our adult years first because my little brother is 15 years younger than I am and by the time he was around 10 years old my first nephew was born so we never stopped and for the last 10 or 15 years the Santa was exactly the same!  He uses the same super curly beard and talks really funny, at first we made fun of his singsong overly elaborated "Santa talk" but now I can not even imagine a picture with another Santa and I know that when I hear him I will probably need a box of kleenex. He has been taking my nephew's picture every year for 13 years an every year he greets him by saying : "Hola Phillip. Chomoch amigoch Phillip."
Every year when I get the family picture with Santa from my dad I wish we could be there so my family could be in the picture too.  This year we already made an appointment at the shopping mall and we will get the whole family in the picture, I am over the world excited as my little guy had never been on the Santa family picture and the last time my daughter was in it she was only two years old!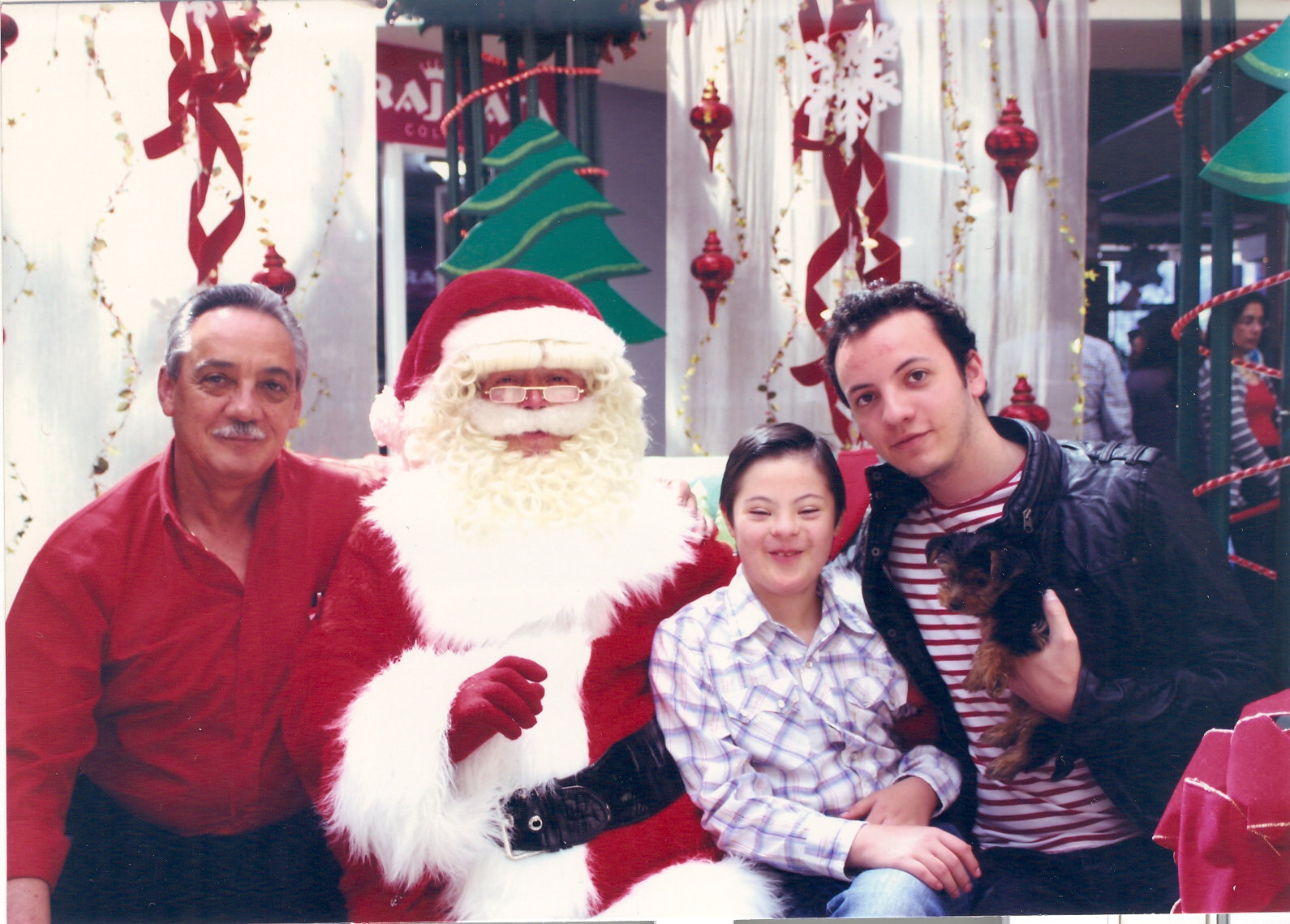 We are almost done packing and along with our hearts full of love and happiness we will be bringing lots of presents home.  Anyone that has gone home to their country for the holidays knows what that is like: our luggage filled to the brim with presents for the grandparents and the countless cousins who we have not seen in years.  With so many people on our gift list this year it was important for me to be able to shop somewhere where I could get presents for everyone and Sears is just the place.  From toys for the little ones, technology for the older kids and special gifts for the grandparents, you can get everything you need this holiday season at Sears. Heck we even got ourselves some pre-Christmas gifts including new luggage!
Our Latino Christmas is different and special and I love it and also love this article on the Huffington Post from How My Latino Family Does Christmas Differently by Vanessa Bell, you really need to check it out!
How is your Christmas different? What are your favorite holiday traditions from when you where growing up?