I have always loved sports and have practiced many of them. When I was younger one of my passions was motocross and I knew that by doing such a dangerous sort I was aware that I would get injured at at some point. I had many falls but the one that really made me think about the importance of being prepared and put everything into perspective happened while practicing on the track at night. As I reached one of the biggest jumps in the back of the track I was not able to position the motorcycle in a good angle for the takeoff and I landed almost upside down hitting the ground front tire first and right after that I felt as my head hit the ground. After just a few seconds I was lucky enough to get up and walk away but the crash broke the helmet and I was pretty sure I had broke a few ribs. With help from a good friend I was able to get to the hospital and check myself in just to make sure I did not had any head injury I was not aware of. Luckily everything was fine, besides two broken ribs.
That night made me realize how important it is to be prepared and to have the right support from friends or family just in case of any unexpected emergencies.  My little guy plays soccer and if he turns out to be as serious and competitive in sports as I am I know I need to do everything I can to prevent injuries and to be prepared so I am able to be there for him in every way.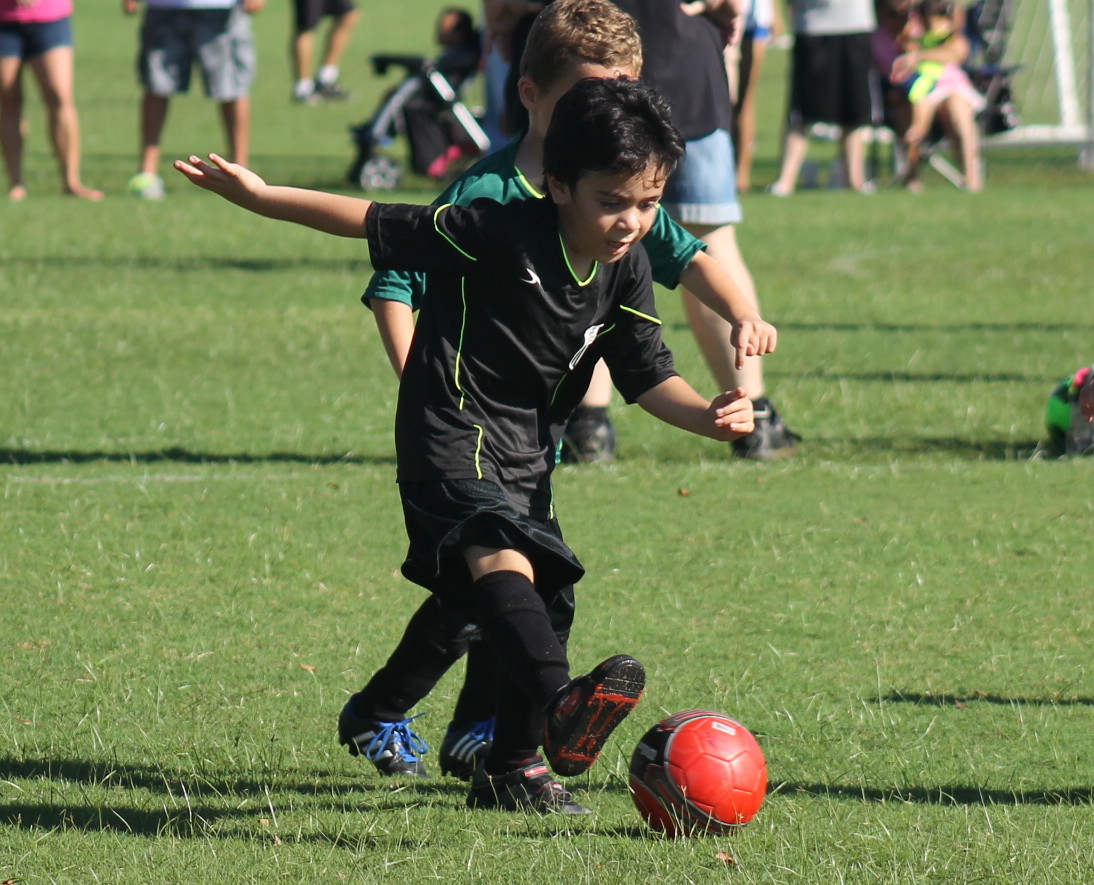 Tips For Preventing Sports Injuries In Kids
Use the right gear and make sure it fits! 

Besides wearing your full gear one of the almost important factors is making sure the gear is the correct one and that it fits correctly. From shoes being too big which will result in blisters or ankle injuries, to they are too large. Having the right gear and wearing it is very important but so is making sure that the gear fits correctly as not having the right fit can be as dangerous as not having the protective equipment at all.
Have a good support system.  It is a good idea to get to know your neighbors, your kid's team-mate's parents and coaches. When you or any family member is doing any type of sport, is important to have people you can depend on close to you so you can all work together in case if an unexpected accident or emergency.
Be involved and be present. I you have your child doing any type of sports don't just drop him of. make time to stay with him/her. Not only for emergencies but because you might enjoy it too.
Have your medical history in order and the medical history for the rest of the family updated as well.
Pay attention to your body and remember to ask the right questions to your children before and after games and practices in the field, like "remember that it's ok to stop if something hurts", or "don't forget to let me know if you got hurt and where".
Make sure you have enough insurance coverage. Having insurance is a necessity not a choice, specially when you think that the average cost for a broken leg is without insurance is over $10,000!  But sometimes we forget that unexpected medical and everyday expenses can begin to add up almost immediately. That is why it's so important to have supplemental insurance. If someone with an Aflac supplemental insurance plan experiences a serious illness or injury, Aflac helps ease the financial stress and provides cash benefits to help pay for out-of-pocket expenses. Supplemental insurance could help cover these and other expenses that may not be fully covered by your major medical insurance like broken, concussions, ambulance, ground and air and ER visits. For more information, visit  Aflac.com. 
Enter Aflac's Ultimate College Football Experience Sweepstakes!
Are you the ultimate college football fan? If so, this #AflacSweeps is for you! Three lucky fans will win a trip for two, a pair of tickets to one of three college football games in November, a chance to meet Desmond Howard and more. Enter once per 24 hours on Facebook; for bonus entries, share on Twitter. Enter today and then spread the word to let your friends know it's #GameOn!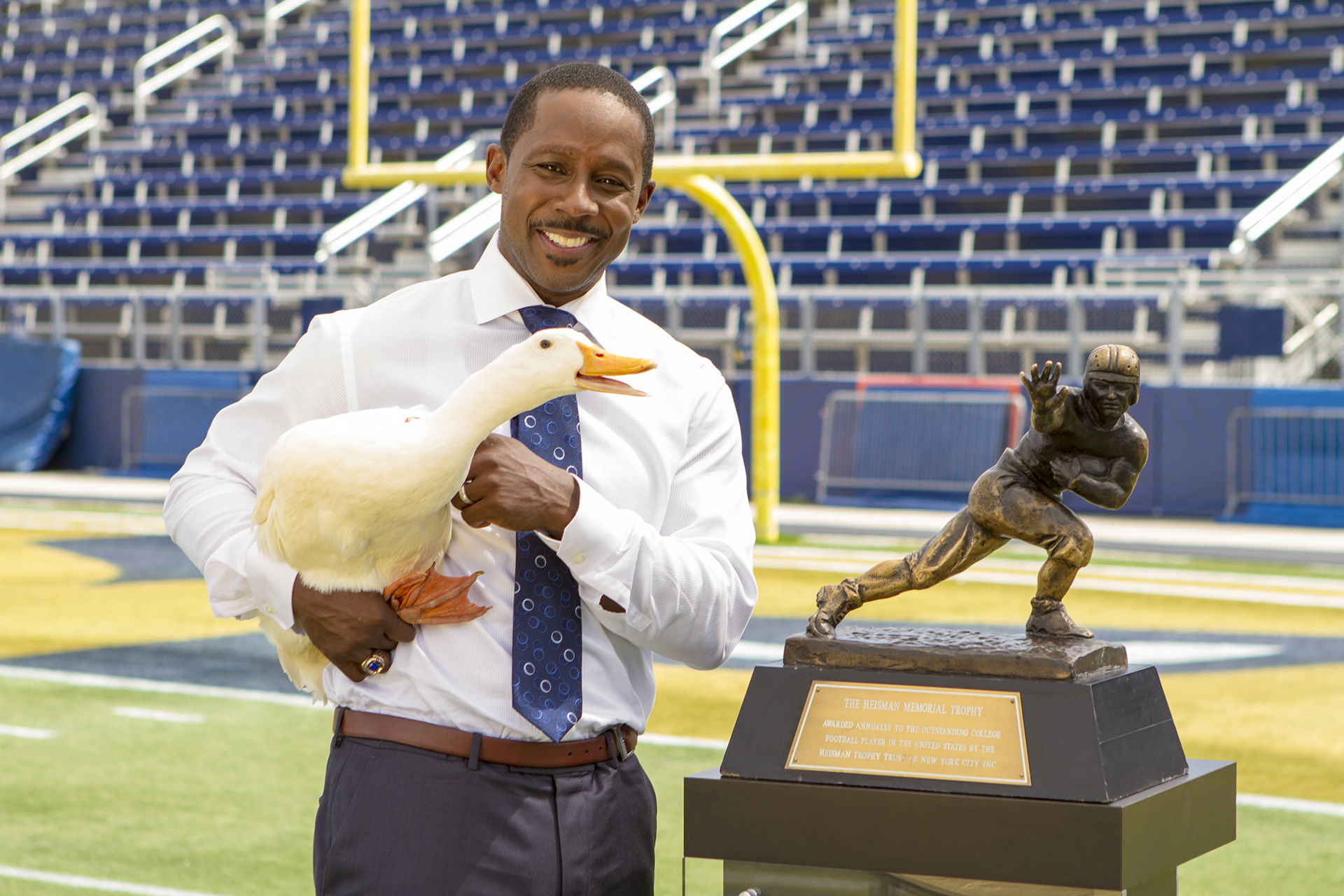 Each prize package includes:
Two tickets to the biggest college football game of the weekend.
Meet & greet with Desmond Howard.
Round trip airfare.
Hotel accommodations.
Ground transportation to and from events.
$500 prepaid debit card for food and other expenses.
[important]Don't wait and enter Aflac's Ultimate College Football Experience Sweepstakes HERE. [/important]

CONSUMER NOTICE: NO PURCHASE NECESSARY TO ENTER OR WIN. PURCHASE WILL NOT INCREASE YOUR CHANCES OF WINNING. VOID WHERE PROHIBITED OR RESTRICTED BY LAW.Open to legal permanent residents of 50 U.S. states and DC, 21 or older, who have Internet access and valid email address prior to 08/28/14. To enter and for Official Rules, including odds and prize descriptions, click here:  https://www.facebook.com/aflacduck/app_143103275748075. This sweepstakes is in no way sponsored, endorsed or administered by, or associated with Facebook or Twitter. For a winner's list (after 11/10/14), visit the Ultimate College Football Experience tab of this page or mail request to Aflac "Ultimate College Football Experience" (Specify Winner List), Media Relations, 1932 Wynnton Road, Columbus, GA 31999. Sponsor: American Family Life Assurance Company of Columbus.
I was selected for this opportunity as a member of Clever Girls and the content and opinions expressed here are all my own.
Latest posts by Cesar Diaz
(see all)