This shop has been compensated by Collective Bias, Inc. and its advertiser. All opinions are mine alone. #LatteMadeEasy #CollectiveBias
A good day for me starts with a cup of coffee. There's just something about taking that time to myself where I can collect my thoughts and think about the day ahead of me and just savor the moment slowly, like my coffee. That first cup of coffee in the morning is almost like meditation. Stepping away from everything before I have to face that hectic morning that is going to come at me like a tsunami wave helps me keep my sanity. When it comes to coffee, much to my father's dismay, I do not like to drink it black. Lattes are my coffee of choice. That perfect marriage of coffee, milk, sugar and froth where no one element overwhelms the others gives me a comforting feeling that just makes everything seem right, no matter what is going on out there in the world or in my own living room.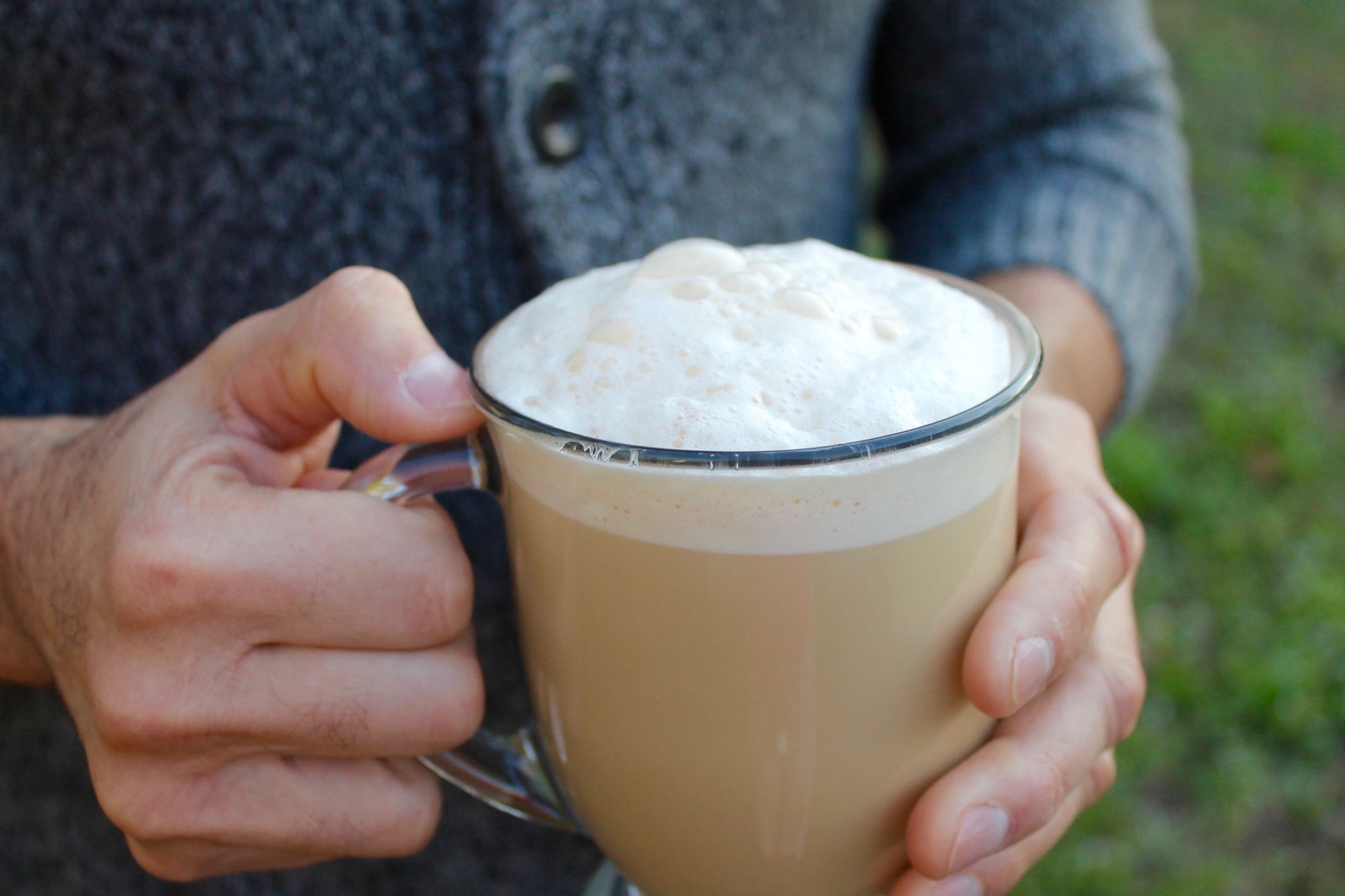 Now my problem is that creating that frothy, foamy milk that makes a latte taste sublime and that makes a coffee with milk just pale in comparison requires work, time and in some cases complicated and expensive equipment.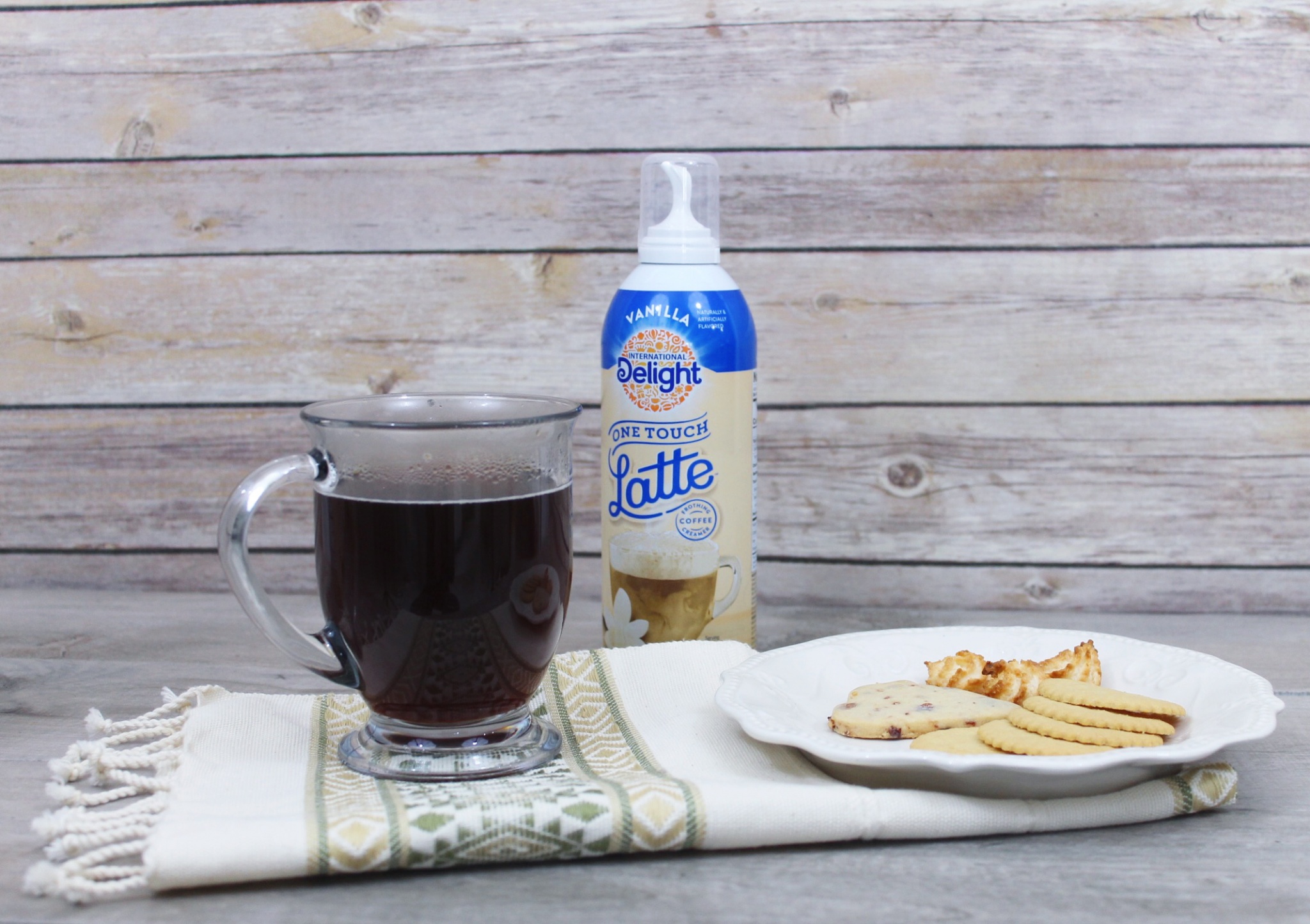 Honestly who has the time and energy for frothing milk at 5:45am in the morning? So while I will occasionally take the time to froth milk at home when I'm having a slow afternoon (let's be honest that almost never happens) for the most part I get my lattes at the coffee shop which makes my little coffee breaks quite expensive and leaves me holding a bland cup of coffee with warm milk early in the mornings.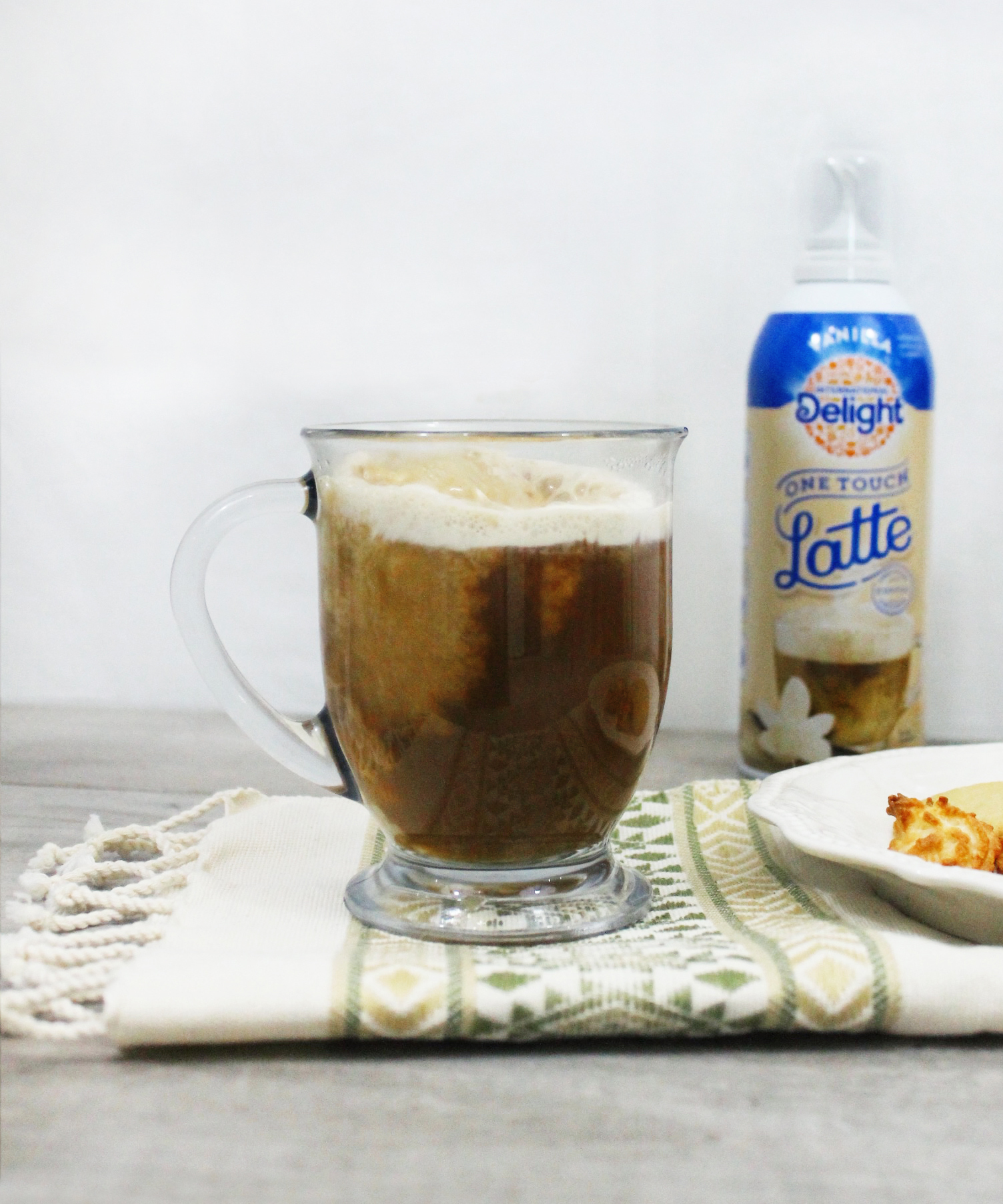 One-Touch Latte™ and how this spray can turns any cup of coffee into a latte in 3 easy steps I thought this was just too good to be true. If I have to be honest I was skeptical, how could making the perfectly frothy latte be so easy? No way! I had to try this for myself.
I prepared my coffee on my Keurig machine filling the cup only up to ⅔.  I shook the can vigorously and held it about an inch away from the steaming coffee. Then I just pressed on the nozzle holding it in place for 5-7 seconds and voilá a frothy and delicious latte in seconds!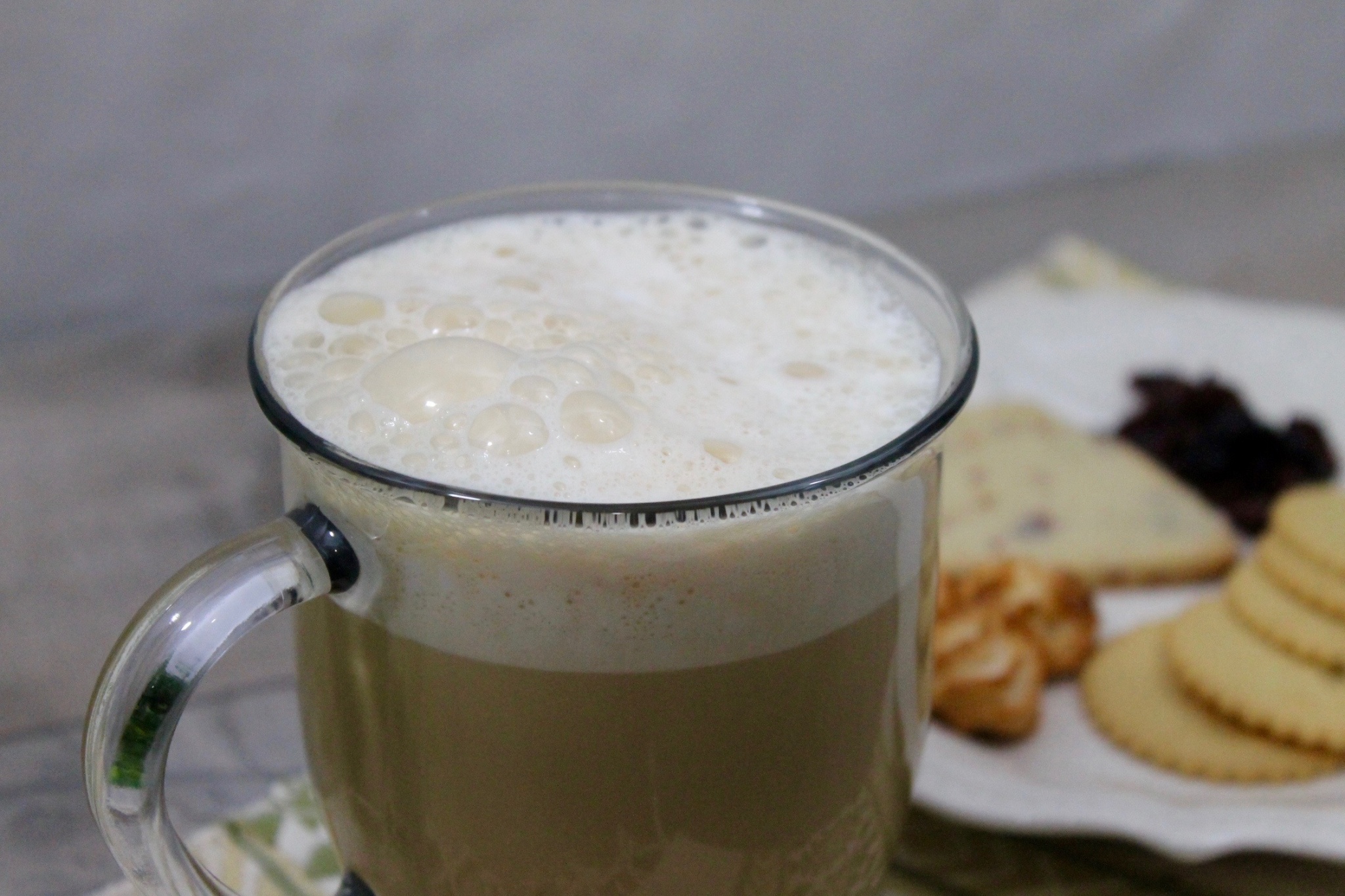 Not only that but the One-Touch Latte™ coffee creamers come in a wide variety of flavors so not only does the One Touch Latte™ turn a plain-jane cup of coffee into a sweet and creamy, fabulously frothy, foam- topped latte but it flavors it and sweetens it as well! Check the video below and see how easy this is!

One Touch Latte™ is the first frothing creamer and it has changed my life! I have been using it for a week and my morning cup of coffee has gone from that warm liquid that wakes me up and get's me going to becoming one of my favorite parts of the day.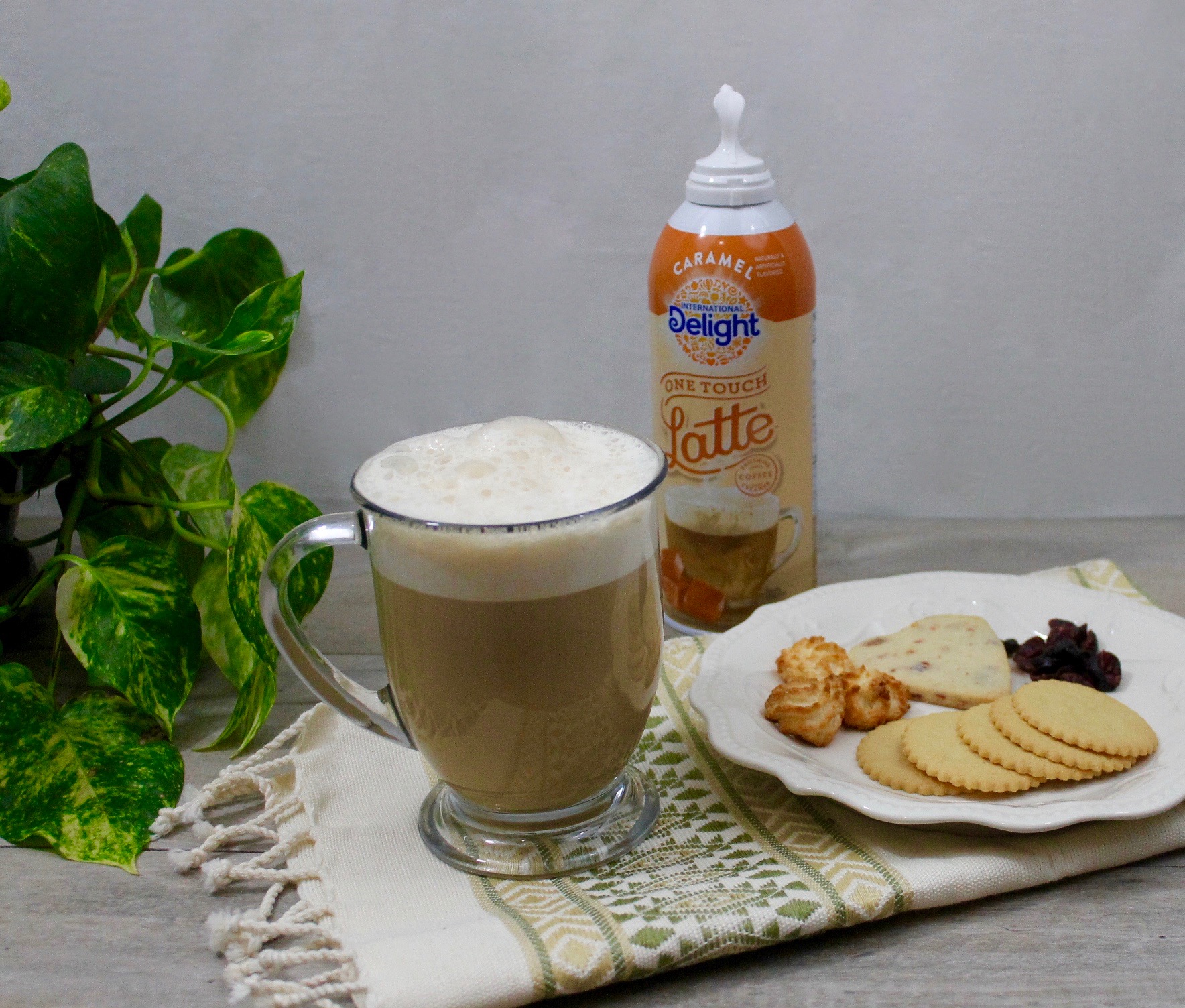 I can now enjoy perfectly frothy and creamy vanilla latte in the morning, a sweet and delicious caramel latte in the afternoon and end my day with a rich mocha latte all thanks to One Touch Latte™.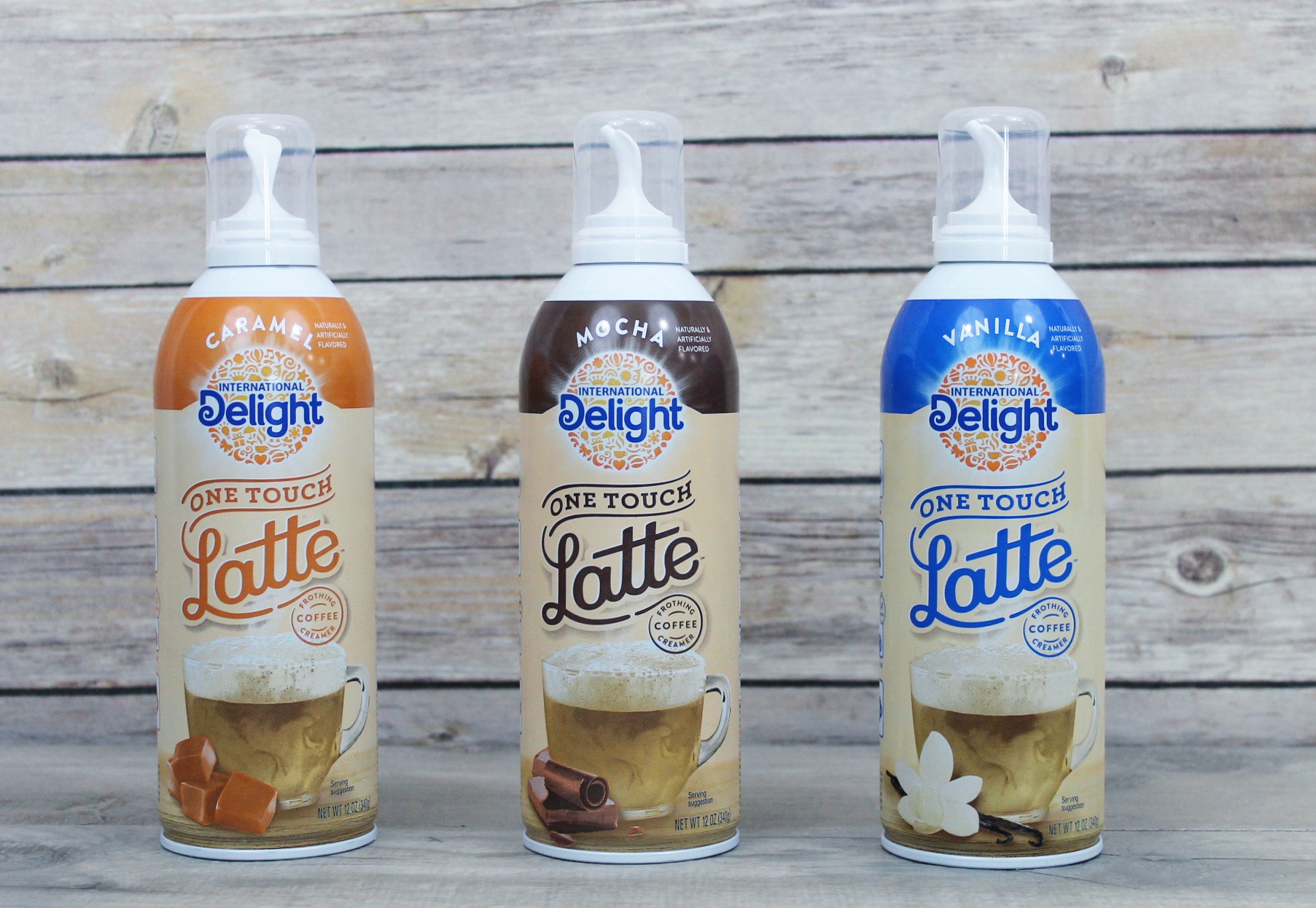 I found the three varieties of One Touch Latte™, vanilla, caramel and mocha at my neighborhood at my neighborhood Walmart. Each can is good for about 7 uses and I am so excited not only about being able to enjoy a delicious frothy cup of Latte in the mornings but also thrilled with all the money I am saving not having to get my lattes at the coffee shop!  One Touch Latte™ can help you create a latte in 3 easy steps. What are you waiting for?  Turn everyday coffee into a sweet, frothy latte!