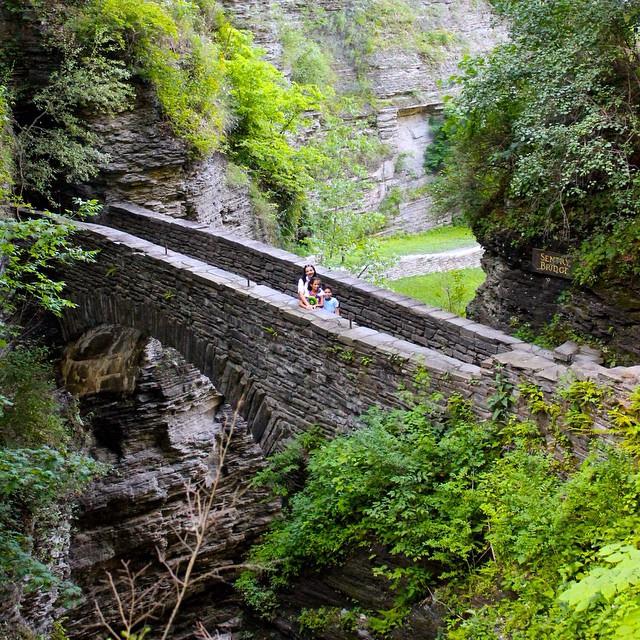 Traveling is my passion and in the last two years my work on social media and my passion for travel have fused and my travel blogging has just taken off. Every month I spend many hours on a plane or on the road and this year I have already been away from home for more than 45 days.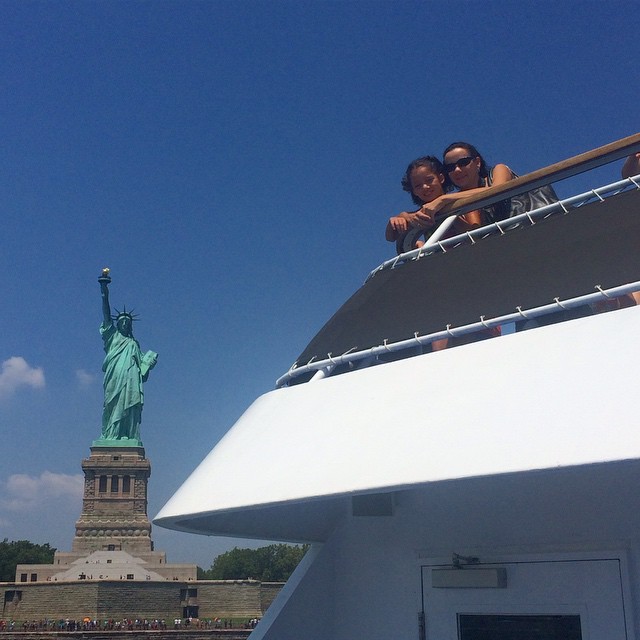 One of the hardest things about traveling, besides being away from family, is making sure that I can keep up with my full time job and my part time blogging. For that I need to have access to a good WiFi connection no matter where I am and that is not always easy. From spotty connections in hotels to the fear of using public WiFi connections that leave me vulnerable to hacking I have come to realize that I need more control over my WiFi connection. This is why I was thrilled to have partnered with NETGEAR during my recent trip to New York City to attend BlogHer.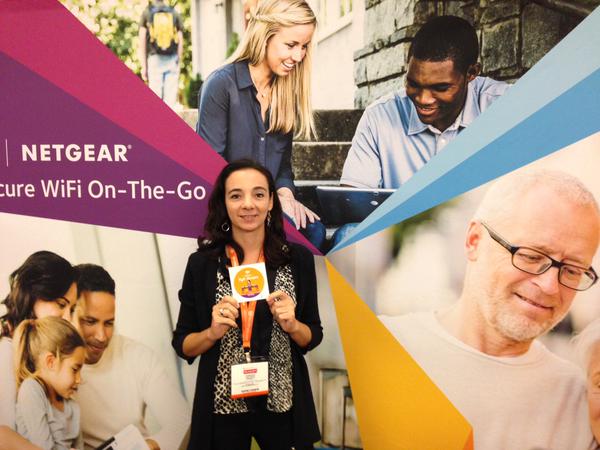 After BlogHer my family and I embarked on a summer road trip from New York city to Toronto and for the first time I did not have to worry about spotty internet or about having to struggle with my iPad or phone to try and post that article or schedule my social media shares. Thanks to AT&T Unite Express by NETGEAR's mobile hotspot I could use my laptop anywhere and anytime, even on rest stops and parks. More than once my brand spanking new hotspot saved the day when my phone was out of service in the middle of the Catskills and we where able to rely on the our WiFi connection to find how to get to where we where going or where to stop for a bite to eat on the road. At a couple of the hotels we stayed at the WiFi was quite spotty and both my husband and I where able to get some work done thanks to our hotspot.  I loved that we did not have to charge it once during our trip since it has up to 10 hours of battery on a single charge!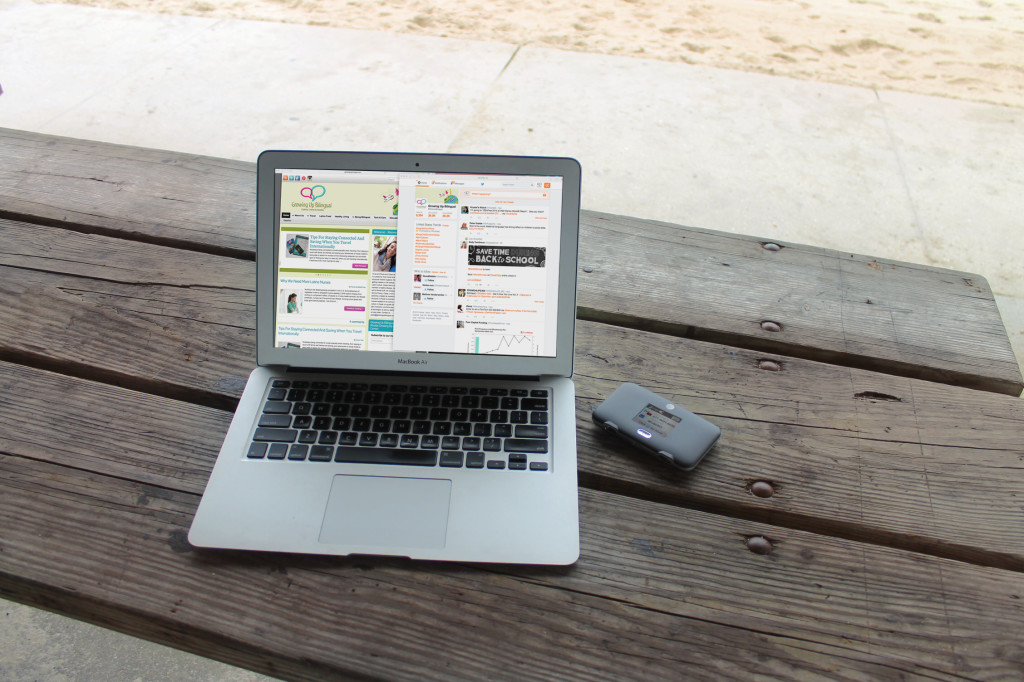 Now that I am back home we are all taking advantage of the NETGEAR hotspot and it has been awesome to be able to spend a couple of hours at the beach with kids at the beach while still getting some work done.  We can connect up to 10 devices so everyone in my family can enjoy a secure and fast connection no matter where we are.  I also love that the device has a Spanish interface so that even my in-laws can set it up.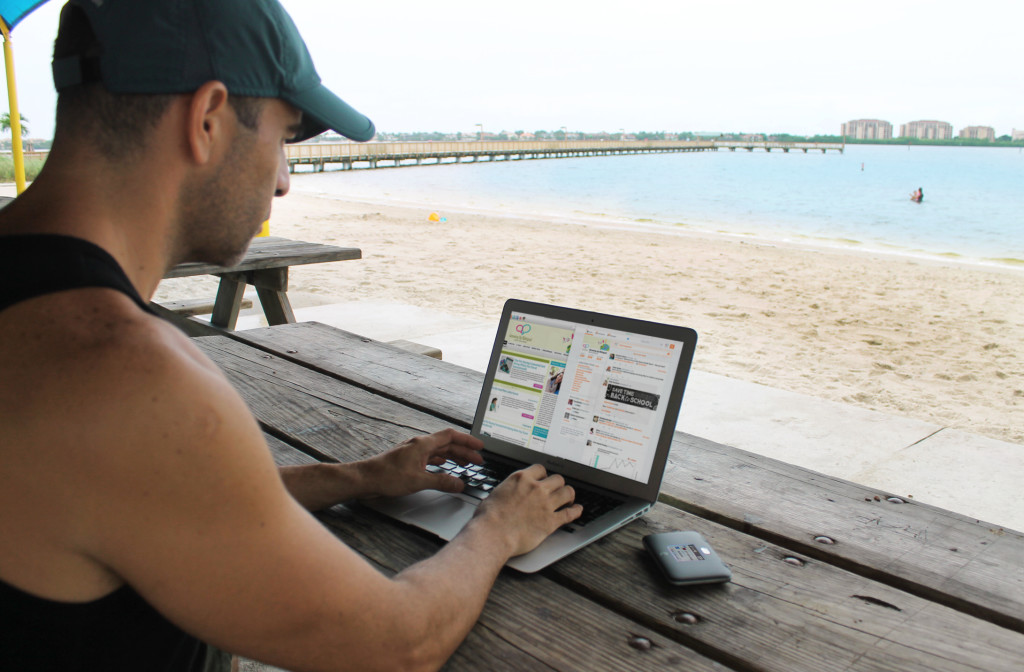 You would think that because I spend more than 10 hours a day online I would be tech savvy but I'm not and I am sometimes weary of new devices (even of upgrading my phone). The NETGEAR mobile hotspot was so easy to set up and use that I was left wondering why I had not gotten one of these before. I was really surprised to find out how affordable the Unite Express by NETGEAR mobile hotspot with a price of only $79.99 for the hotspot and with three flexible rate plans and no contract or monthly commitment.

You can get your AT&T Unite Express by NETGEAR mobile hotspot  through Amazon, Target, Walmart or Best Buy stores.  To learn more about this and other mobile hotspots by AT&T and NETGEAR you can like WiFi Family on Facebook and follow @WiFiFamily on twitter.