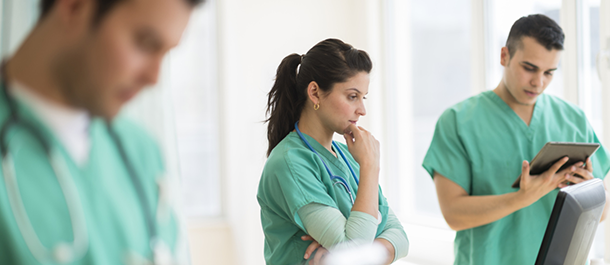 Nursing is the fastest-growing occupation in the U.S. and employment of registered nurses is projected to grow steadily.[1] With options ranging from working in a physician's office, a hospital or in home health services, and flexible schedules, nursing can fit anyone's busy lifestyle. Nursing school grads also enjoy good starting salaries. I can think of very few careers that are as fulfilling as a career in healthcare, and among them nursing has one of highest satisfaction rates.
How Latino Nurses Are Making A Difference
Latinos account for 17% of the U.S. population, and by 2060 we will account for more than one quarter of the total, yet only 2% of nurses are Hispanic.[3] For me, this is something very personal, and I do not need to see the numbers to be aware of the importance of having more Latino nurses. I often have to accompany my mother-in-law to doctor's appointments and translate as the nurses take her blood pressure or ask her questions about her health. Sometimes she will even drive to the next town if she finds a clinic or doctor's office with Latino nurses and physicians. I had the opportunity to speak to various nurses and other healthcare professionals and they all agree that understanding the culture and specific needs of Latino patients are paramount for successful recovery from trauma or illness.
Lupi Nichols, an RN working at a hospital in Miami, lives this every day. "Many patients are relieved and excited when they realize I speak Spanish. Because we are in Miami, patients expect more people in the hospital to speak Spanish and they get very frustrated when they learn that I am the only Spanish-speaking nurse specialized in Lactation Consulting in the hospital," says Nichols.
But it's not only about language; culture plays a very important role in healthcare. When it comes to interacting with healthcare providers, Latinos value and expect respect, warm personal interactions and understanding of the importance of family members taking part in their healthcare decisions. "Other nurses often come to me and ask me to deal with challenging patients, but most of the time it's not that the patient is difficult; it's just that there are cultural differences. As a Latina, I understand how our family's support plays an important role when we have health issues, so when a new mother's room is filled with cousins, grandparents and uncles I am sensitive to those needs, and when I have to ask them to be quiet or leave I do it from a place of understanding and affection and they are always happy to comply," says Nichols.
Lisa Rodriguez is an RN at the Department of Neurology at a Miami hospital; she started out as a medical assistant and has been a nurse for 17 years. "If you are passionate about helping people, nursing is a very rewarding career, and now is a great time to become a nurse. There is always going to be work as a nurse," she says. Doctors call Rodriguez so she can help explain treatment and diagnoses to Latino families. "It's not just about translating; I help families understand the rationale behind the treatment and it feels good to know that I am helping them feel better about what is going on and about the choices they have for treatment."
Having more Latino healthcare professionals who can provide culturally relevant and sensitive care can make a huge difference. Latinos are at particular risk for diabetes, tuberculosis, hypertension and other health-related problems, and many believe that the key to closing the gap and reducing those healthcare disparities lies in having a more diverse workforce. There is an immediate and urgent need for more Latino healthcare professionals, and there are a number of groups, organizations and employers that are looking to attract and recruit Latino nurses.
Nichols often encourages Latino nursing aides to study nursing, but she always gets the same answer: "They say that they would love to study nursing but they don't have the time; they have kids at home and need a flexible schedule and an affordable option," she says. "Many people do not realize that they can study nursing online."
Be the Face of Change: Become a Role Model
I know from experience that there is nothing that feels better than helping others. Finding a career that you are passionate about and that gives you the tools to really make an impact, not only in a person's life and the lives of their family members, but also improves the well-being of the Latino community in general, is truly priceless. What started out as an article about the importance and need for more Latino healthcare providers has now become more personal. As a Latina, I know it takes just one interaction with a nurse who understands, cares and "gets" my culture to change the way I look at healthcare in the United States and how proactive I am about taking care of my health and that of my family.
There are very few Latino role models in healthcare leadership positions, and the Latino community as a whole is looking to the new generation to make a change and become those role models. I hope that I can inspire Latinos to take a step toward making a career decision that will not only be fulfilling for them, but that will also positively impact the Latino community.
I'm compensated by University of Phoenix for this blog. As always, all thoughts and opinions are my own.
[1] http://www.bls.gov/ooh/healthcare/registered-nurses.htm
[2] https://www.census.gov/content/dam/Census/library/publications/2015/demo/p25-1143.pdf
[3] http://www.public.iastate.edu/~monica66/wbtu/teachingunit/statistics.html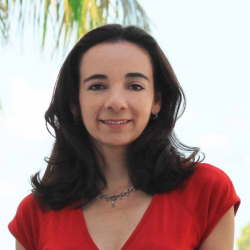 Latest posts by Paula Bendfeldt-Diaz
(see all)