This is a sponsored conversation written by me on behalf of Chuck E. Cheese's. The opinions and text are all mine.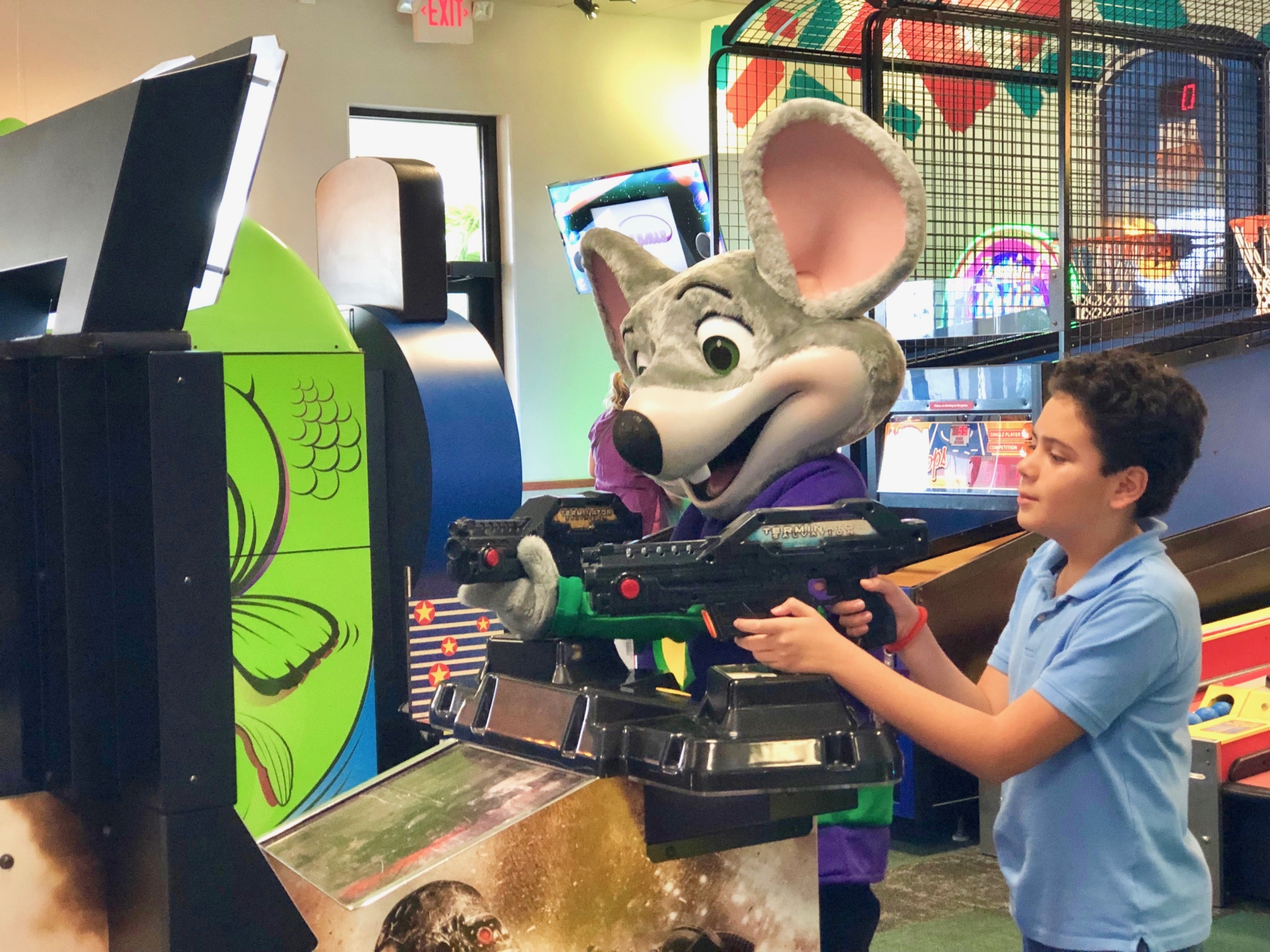 Thanks to new updates the Chuck E. Cheese restaurant in Fort Myers is now more fun for everyone in the family! From the newly revamped menu focusing on fresh food to the beautifully redesigned interior, the updated Chuck E. Cheese locations are now a place adults and kids will love to visit.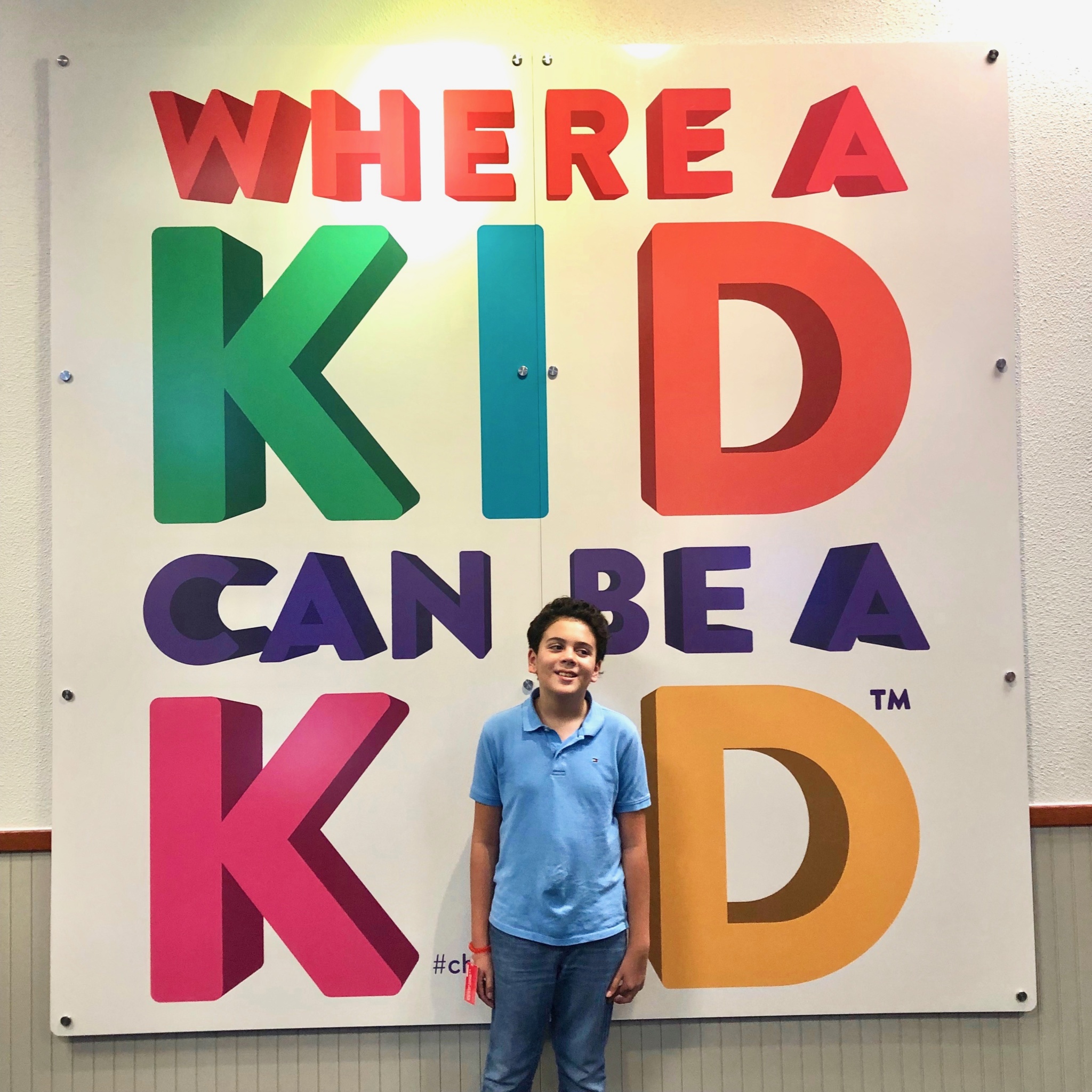 Last week I got a chance to attend the grand re-opening of the redesigned Fort Myers Chuck E. Cheese location with my kids, and we had a fantastic time!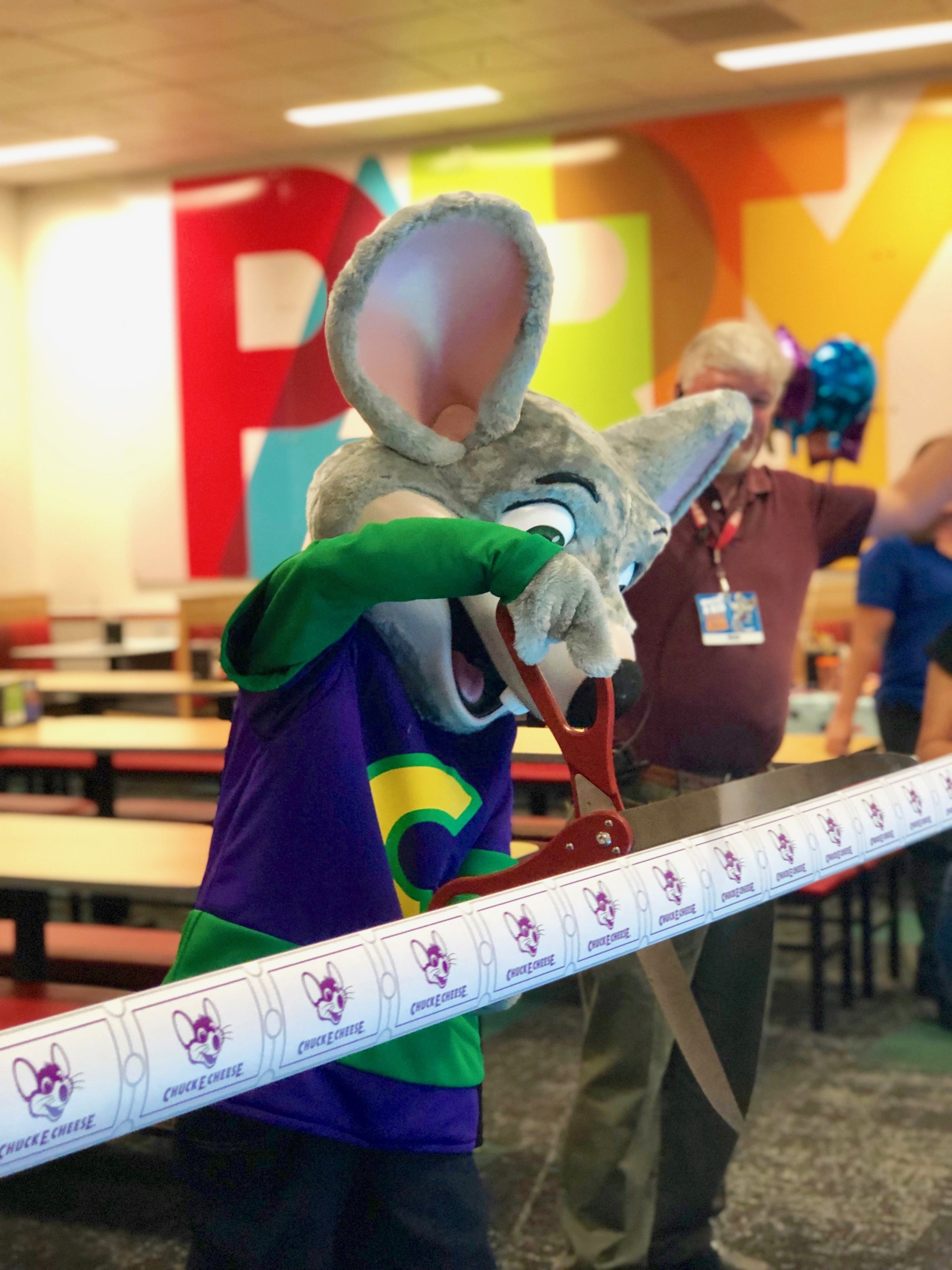 The event included a ribbon-cutting as well as a fun dance party with Chuck E. Cheese and friends. There were also some great offers and goodies and we got to experience the new space as well as some new menu offerings along with 30% new games for the kids!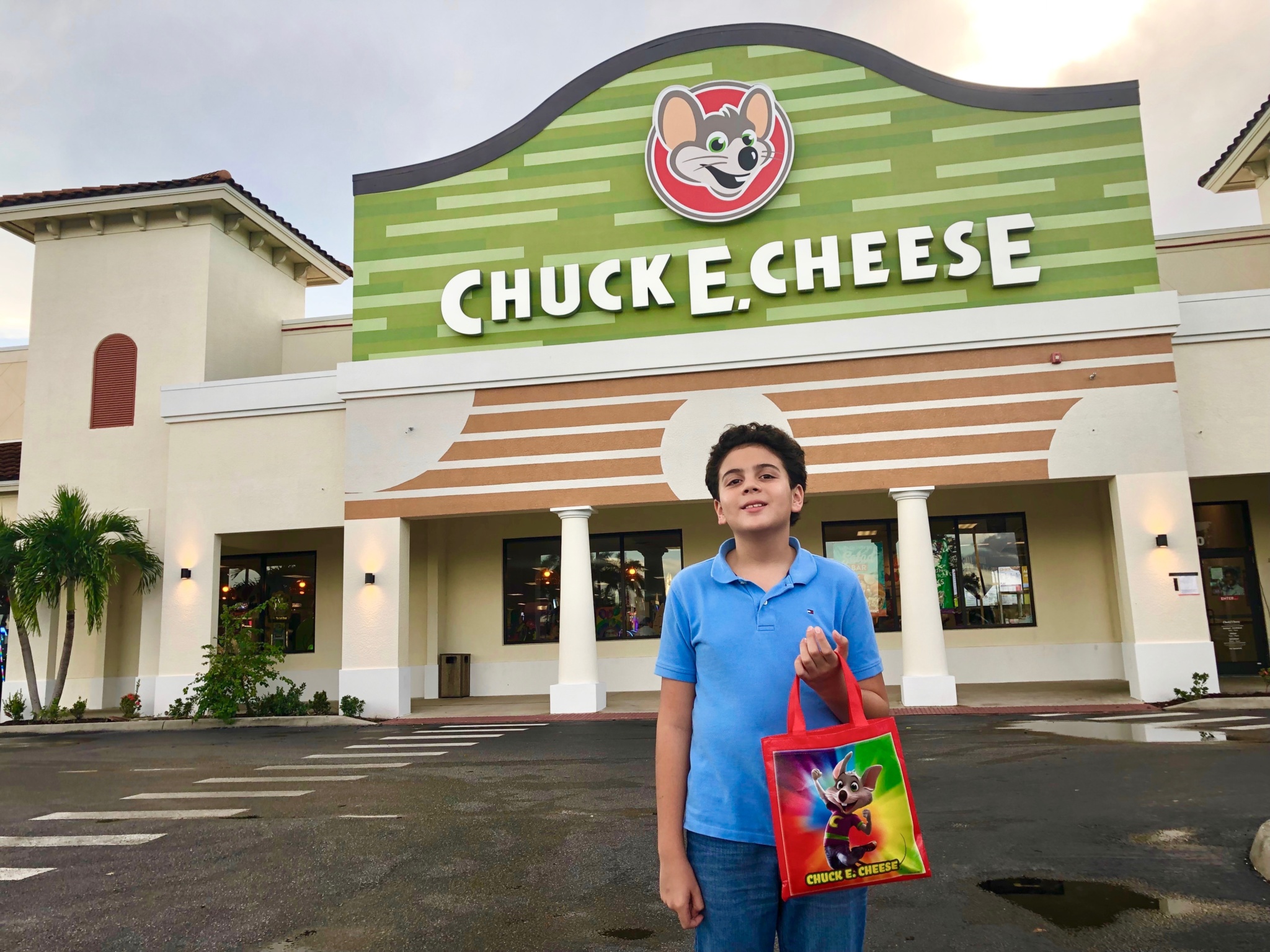 We had a fantastic time and it was such a great activity to do with the kids on a weekday afternoon! Here are some of my favorite things about Chuck E. Cheese's update:
Updated Menu
The classic Chuck E. Cheese pizza menu also got a make-over with a focus on fresh ingredients and made from scratch meals. In addition to traditional kid-favorites, the new menu also features more adventurous pizza options, like BBQ chicken and Cali alfredo pizza.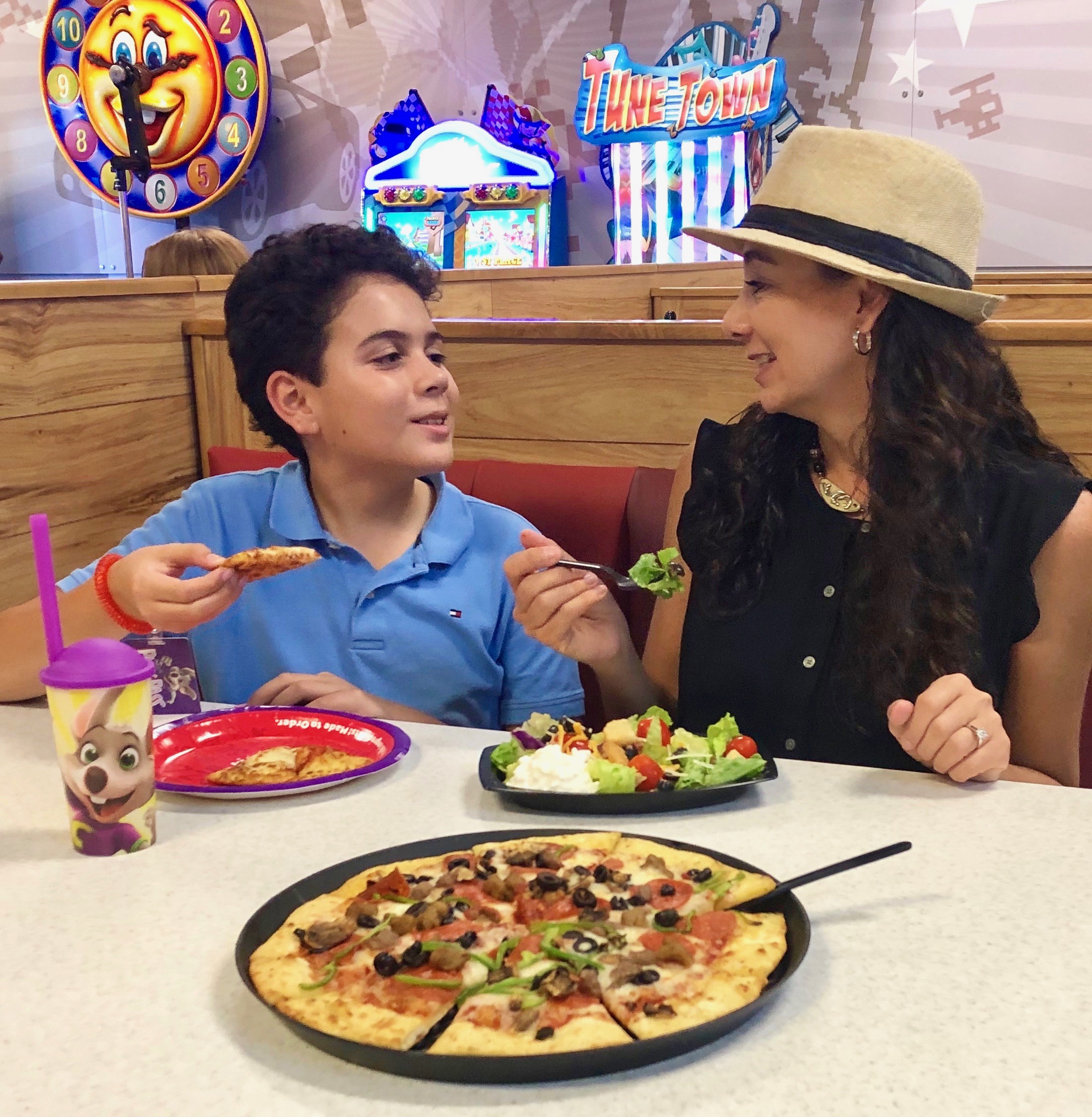 I was pleasantly surprised to find that the menu now includes a new cauliflower crust pizza which is gluten-free and delicious. And of course, there's always my favorite, the endless salad bar.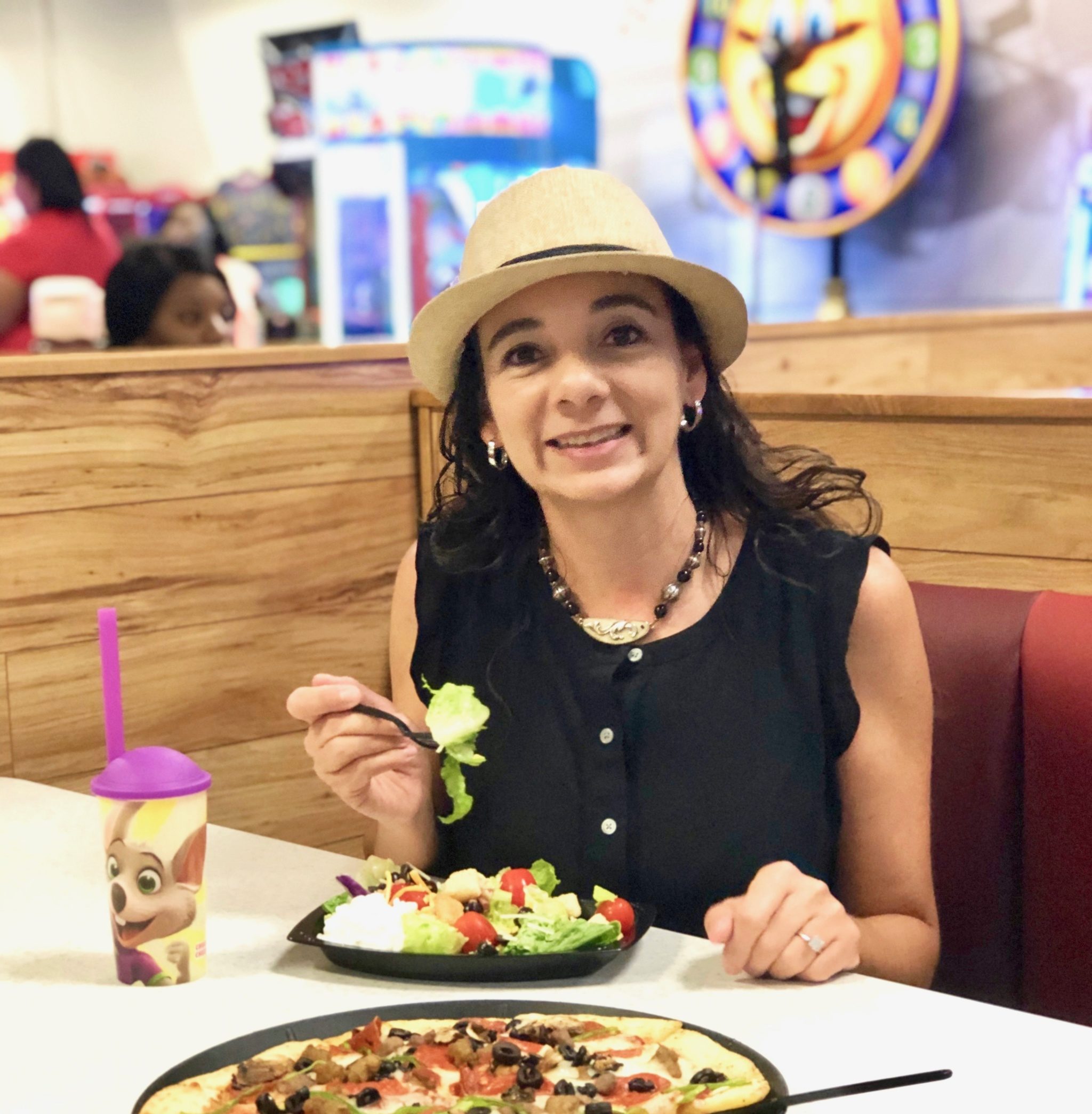 My kids loved the new unicorn churros, dusted with cotton candy, sour apple and blue raspberry sugar.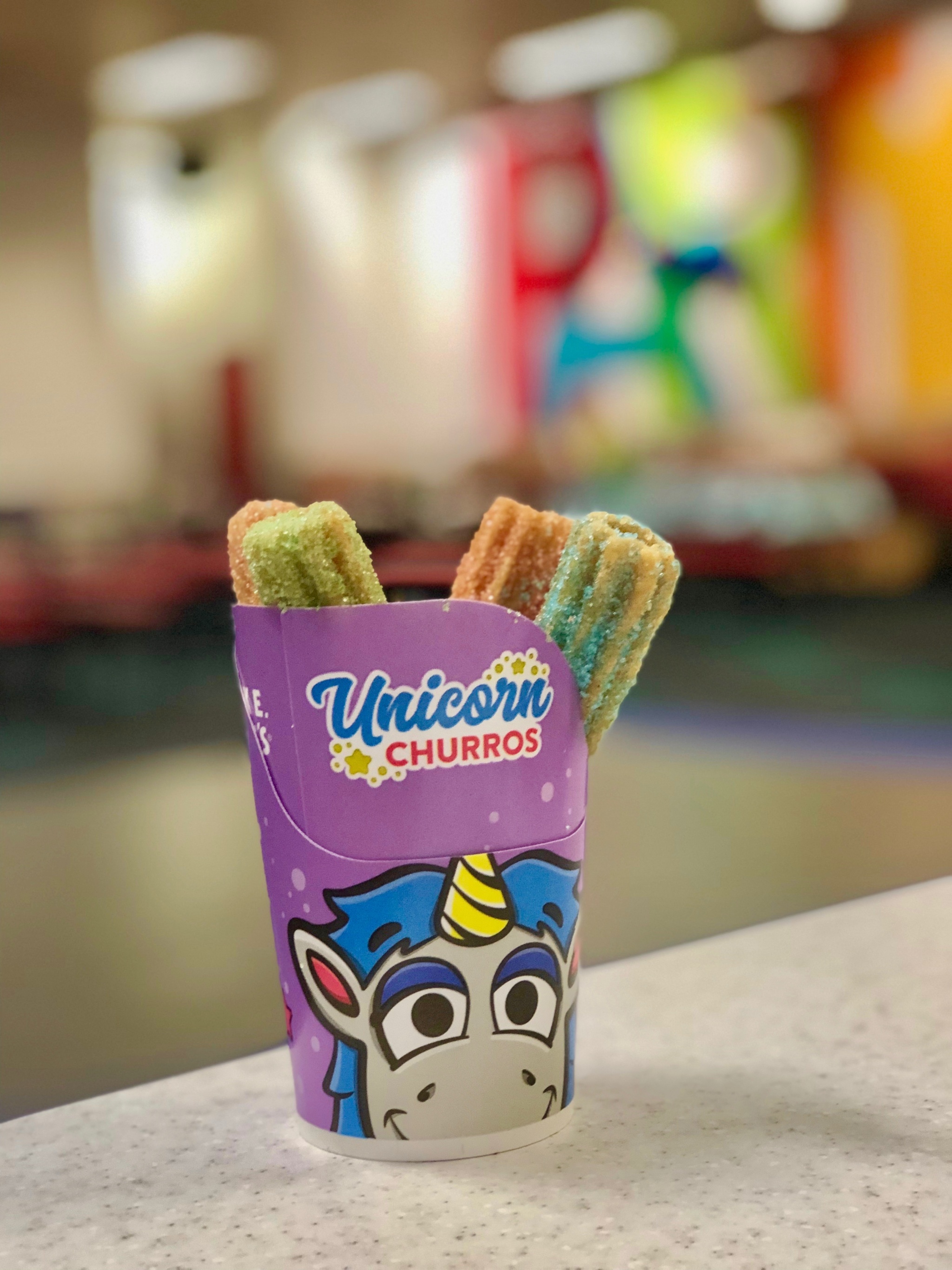 Many of the updated Chuck E. Cheese locations also feature an open kitchen where you can watch the pizza-making process!
Restaurant Design
The newly redesigned restaurant area features a more adult-friendly atmosphere with warm woods, neutral tones, and more streamlined graphics, making it a great place to relax while the kids play.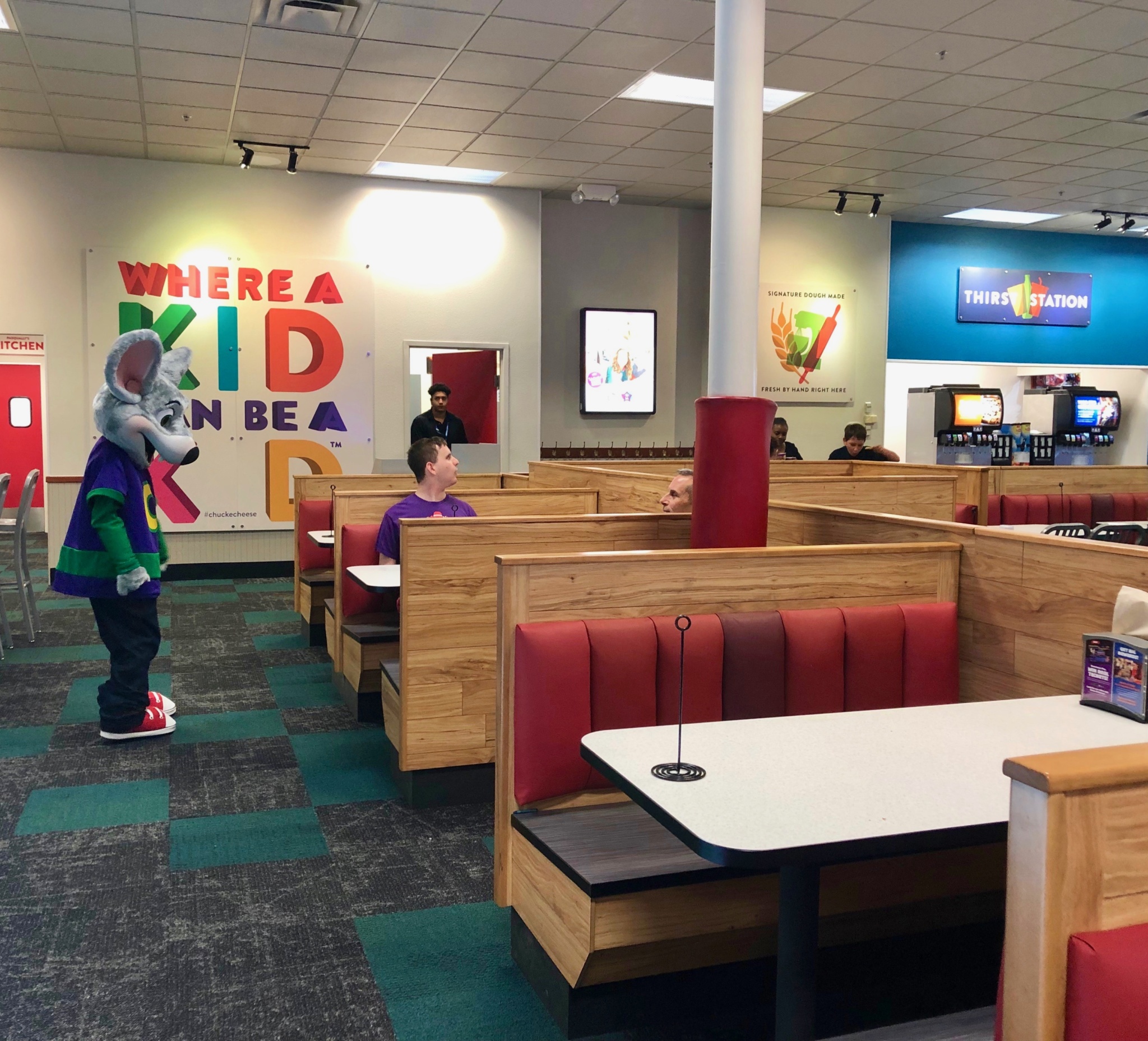 Easy Order and Play
Playing the games at Chuck E. Cheese is so much easier, too. The new programmable tap-to-play game card system will allow your kids to play a variety of new games installed in the remodeled game rooms with a simple swipe of their card.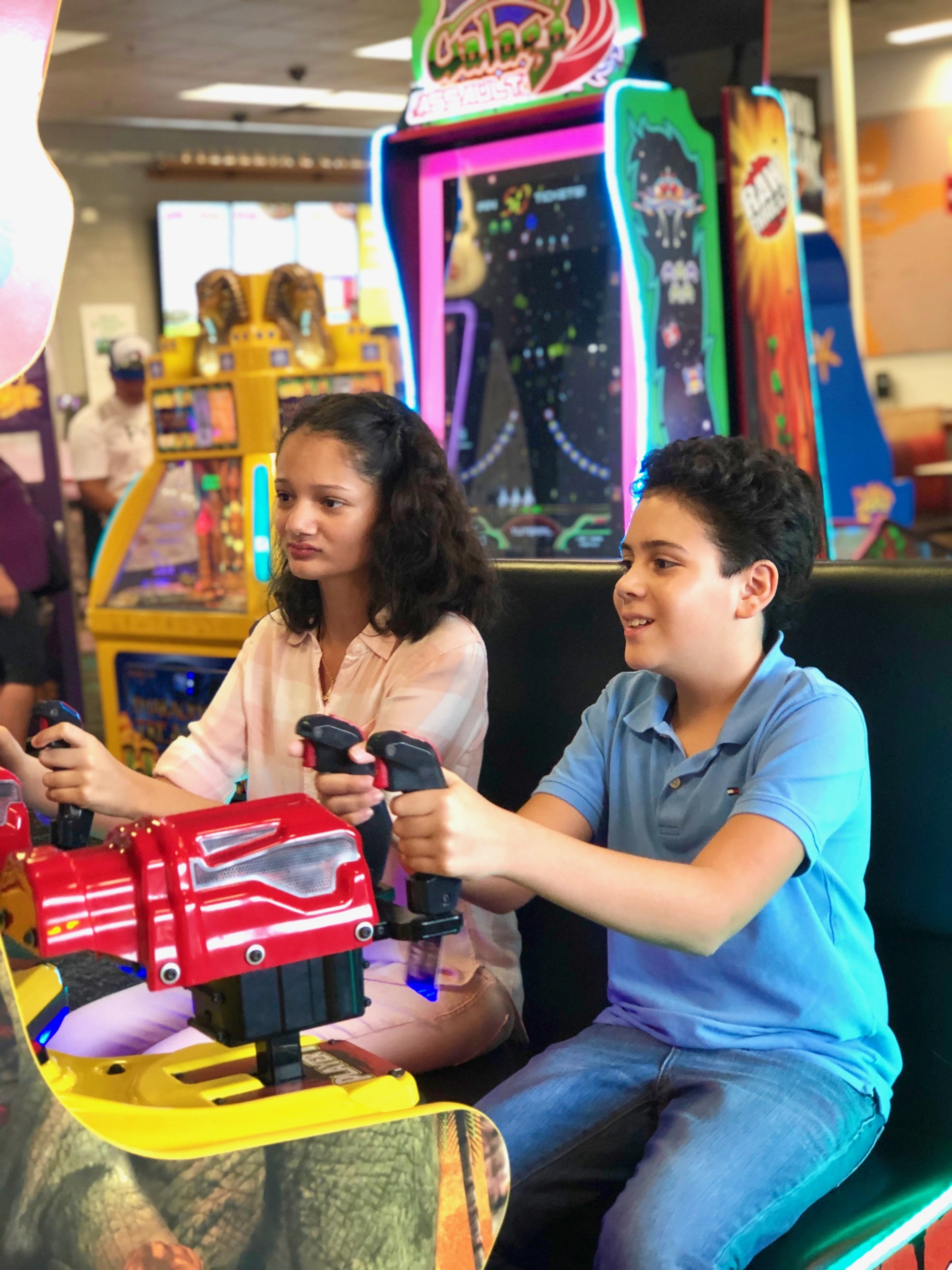 Many of the remodeled Chuck E. Cheese locations also feature self-service kiosks near the entrance to the restaurant, so you can quickly order your meal without waiting for a server.
All You Can Play
I love the concept of the new All You Can Play feature at Chuck E. Cheese. This fun option gives your kids free reign of all the games throughout the game room for a set period of time. Simply pay one flat fee and your kids can enjoy as many games (and earn as many tickets) as they want! This was so easy to set up and once they had their All You Can Play cards I could just relax while they had fun. No more running back to mom to ask for more games.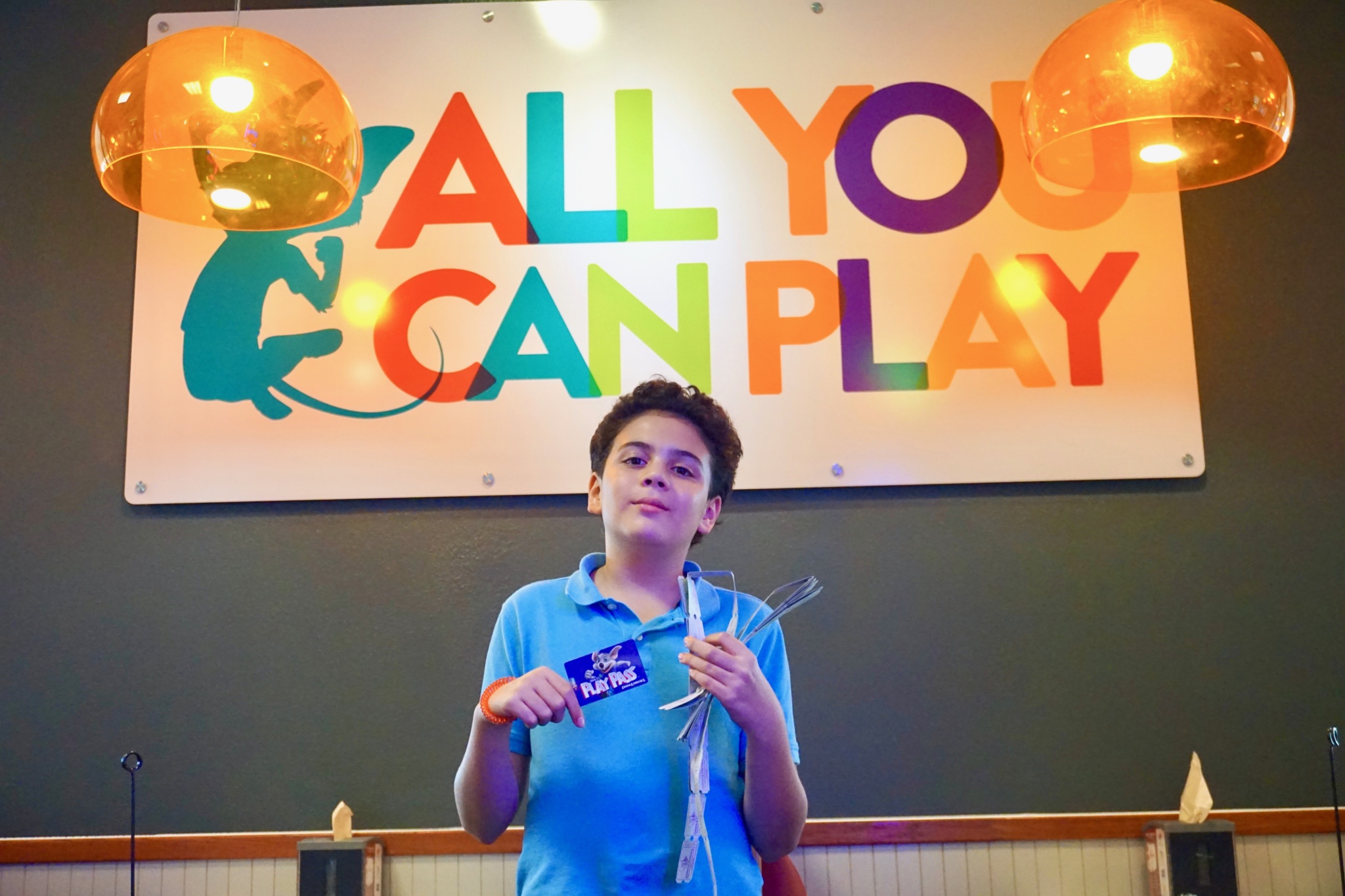 New Ways to Celebrate
Chuck E. Cheese has always been a go-to place for birthday celebrations. And now your kids can celebrate at the restaurant in a whole new way! The updated Birthday Zone features a variety of seating options for parties of all sizes. Party sections are designated by characters in Chuck E.'s band featuring a bold wall graphic silhouette and character biography.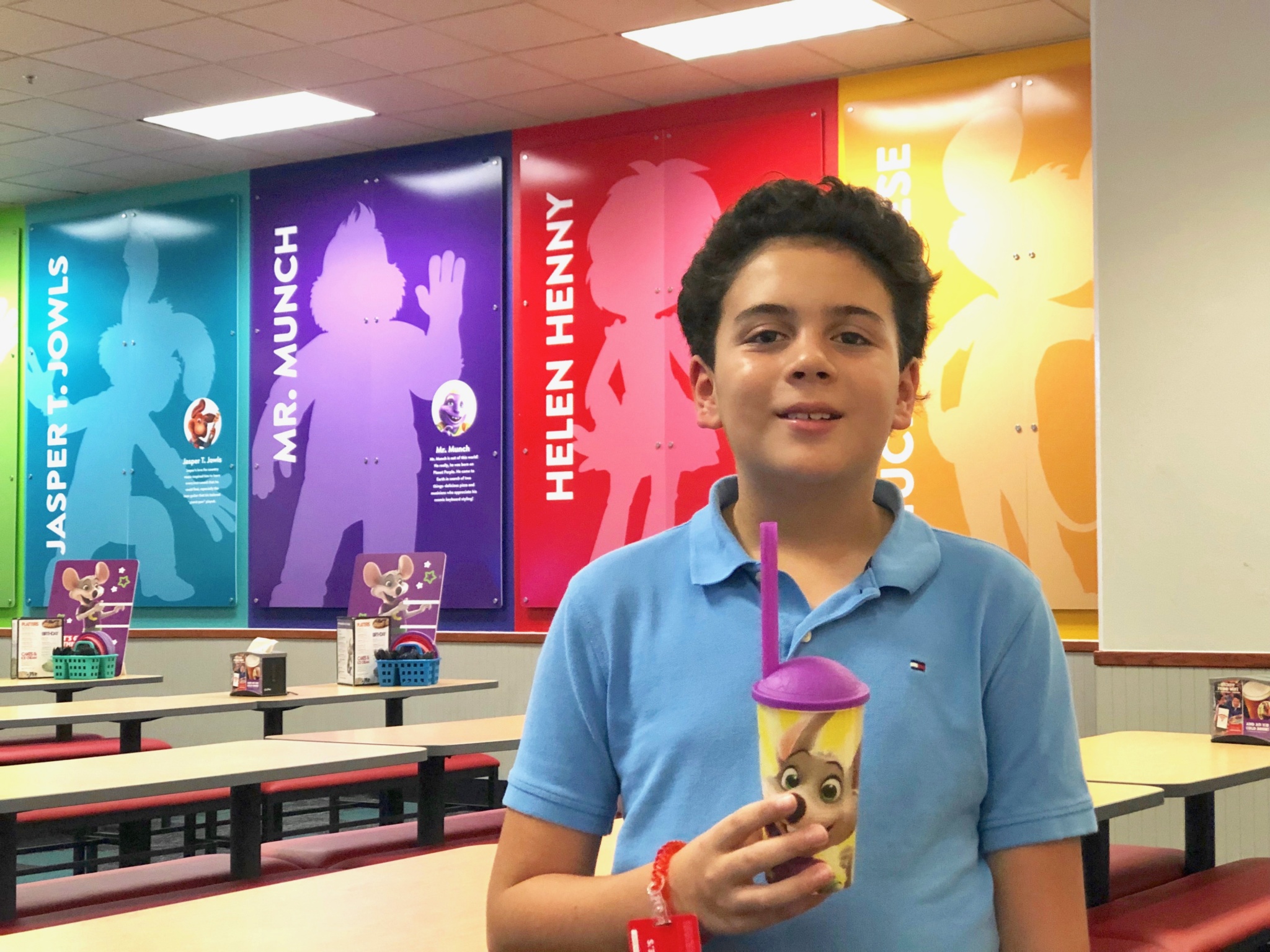 And the new light-up dance floor is the perfect place for your kids to celebrate their big day.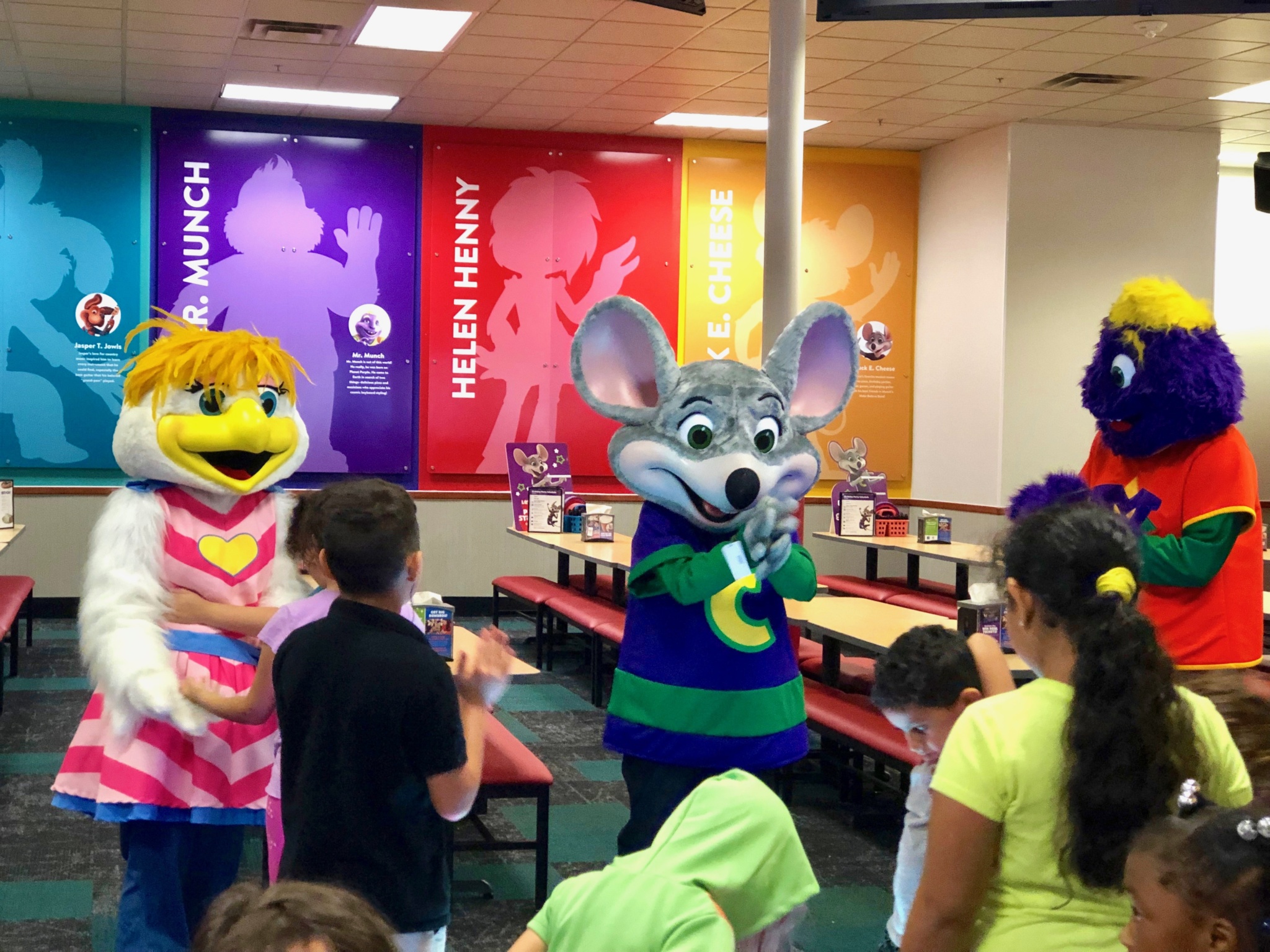 Check out these new features and improvements at your local Chuck E. Cheese! You're sure to find that now spending a day at Chuck E. Cheese with the kids is more fun for everyone.