This post was sponsored by Better Than Bouillon as part of an Influencer Activation for Influence Central and all opinions expressed in my post are my own.
If you're looking for holiday recipes for Christmas or Thanksgiving this Southwest stuffed sweet potato recipe is sure to be a show stopper. Delicious and hearty it's also a great recipe for a vegetarian Thanksgiving or Christmas dinner.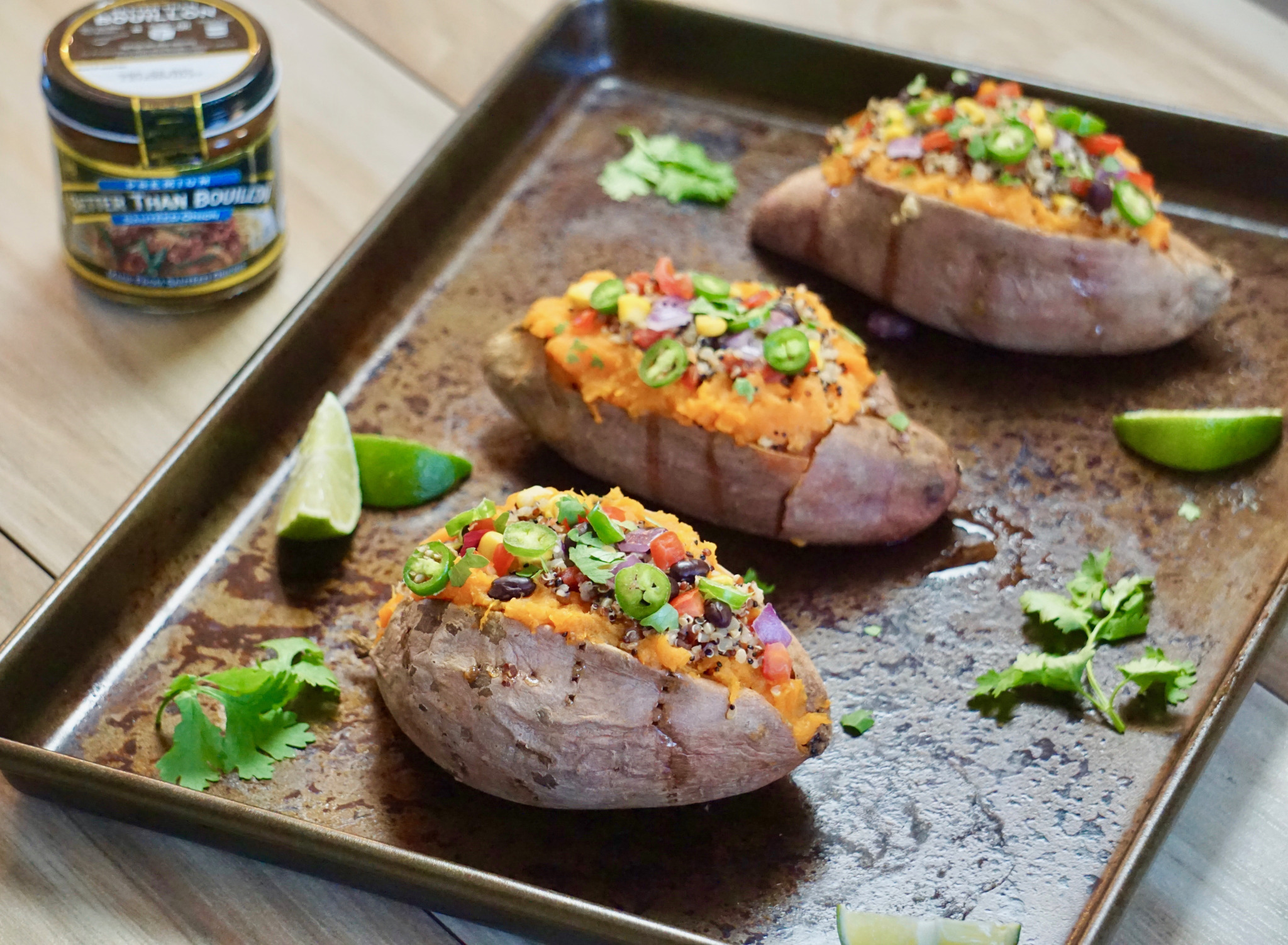 This easy Southwestern quinoa stuffed sweet potato recipe is one of our favorite winter recipes. Filled with tri-colored Mexican quinoa, black beans, corn this vegetarian stuffed sweet potato recipe is healthy and can easily be turned into a vegetarian or vegan recipe. To give it lots of flavor I used Better Than Bouillon Bases.
I love that this recipe is so easy to make and one of those recipes where everyone in the family can join in and help. The kids love making it as much as they love eating it. And after all that is what holiday meals are all about, cooking together and sharing memories at the table.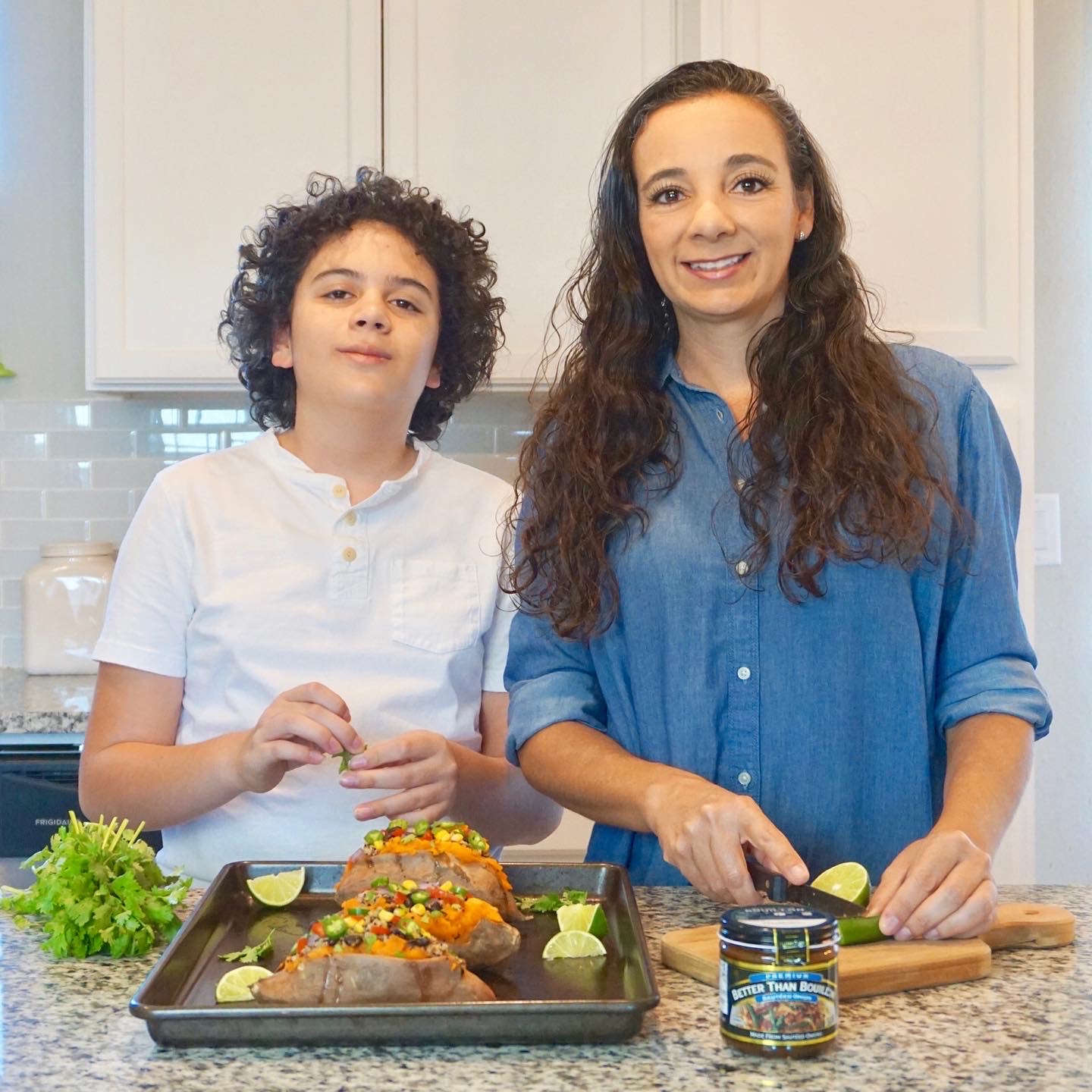 I love sweet potatoes and at our home we eat them all fall and winter long. From sweet potato chili to the classic sweet potato Thanksgiving casserole. However one of my favorite things to do is to stuff them. Stuffed sweet potatoes are very versatile and you can stuff them with quinoa like I did for this recipe but you can also use a quinoa and rice mix or stuff them with shredded turkey or chicken and even with taco meat. For this recipe, I'm going to focus on this vegetarian version stuffed with a southwestern quinoa mix filled with some of my favorite Mexican flavors.
How To Make Easy Southwestern Quinoa Stuffed Sweet Potatoes?
I love sweet potatoes and stuffed sweet potatoes are one of my favorite dishes to make during the holidays. I don't believe in spending too much time in the kitchen as I want to spend more time with my family so here are some tips and shortcuts so that you can cut down on the prep and cooking time.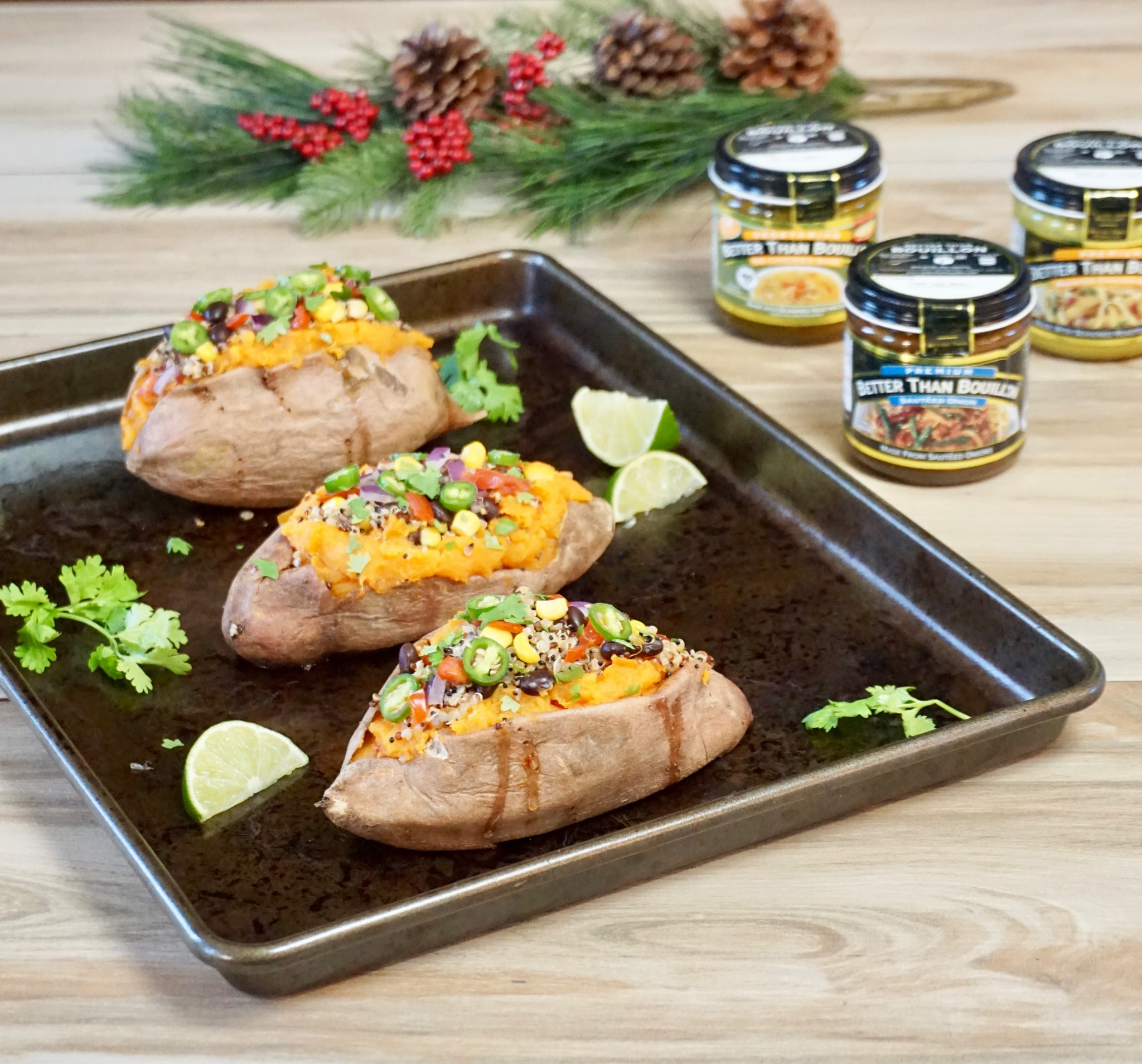 Make your quinoa ahead of time.

I usually make a big batch of quinoa on the weekend. Then I can use the cooked quinoa for different dishes including quinoa salads and these delicious Southwestern stuffed sweet potatoes.

Use canned vegetables.

For this recipe, I used pantry staples like quinoa, canned black beans, canned corn, and canned fire-roasted tomatoes. This really cuts the prep and cooking time. So go ahead and use your canned veggies for this recipe!

Cook your sweet potatoes in the microwave.

Baking sweet potatoes usually takes a long time. You can cut the baking time in less than half by microwaving your sweet potatoes and baking them with the filling inside just to heat everything up. To microwave, a sweet potato don't forget to pierce some holes in it first so that the steam can escape.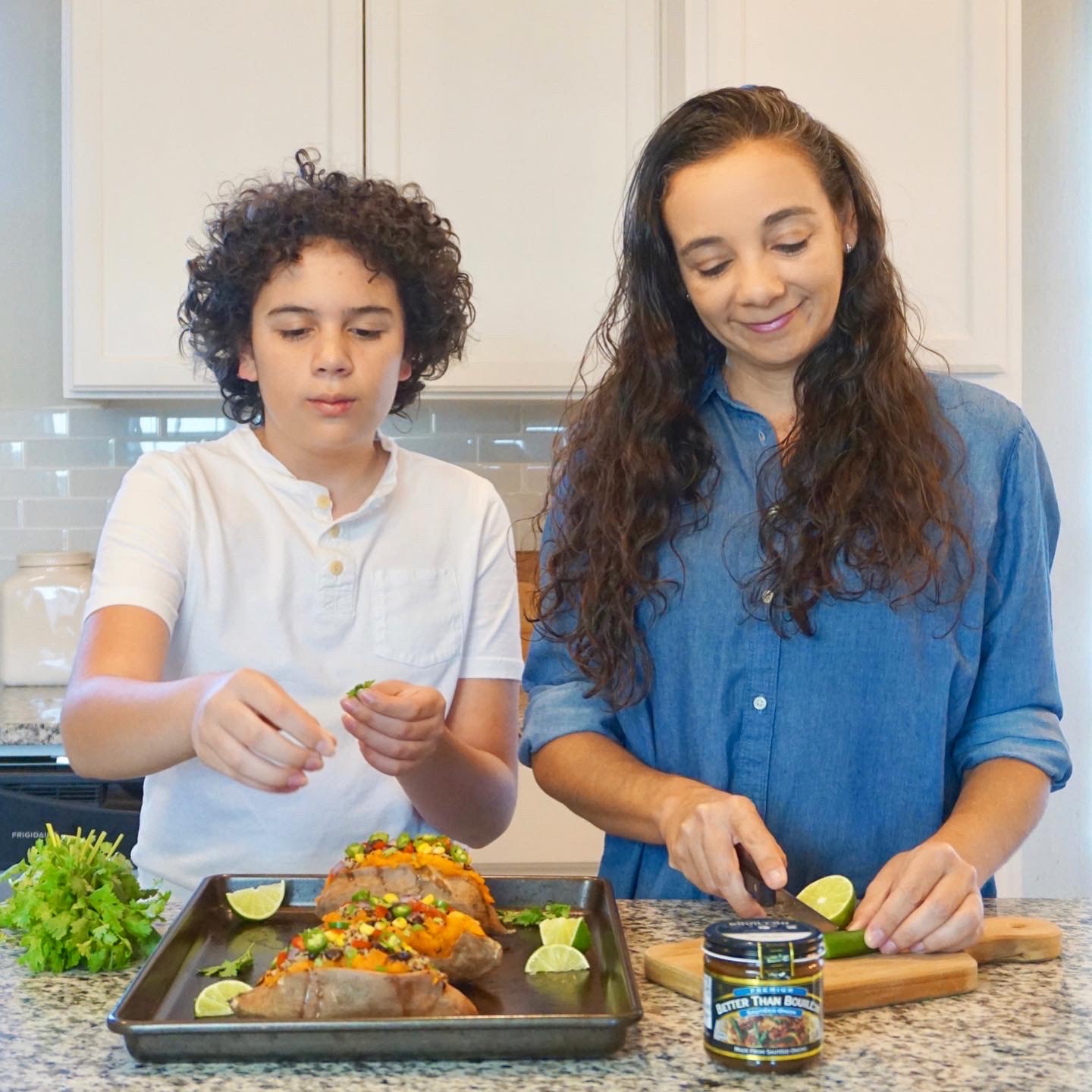 What Are The Ingredients For Making Southwestern Quinoa Stuffed Sweet Potatoes?
To give this Southwest stuffed sweet potato real south of the border taste I used many staples of Mexican cuisine. I love that this dish is easy to tweak using whatever you have on hand.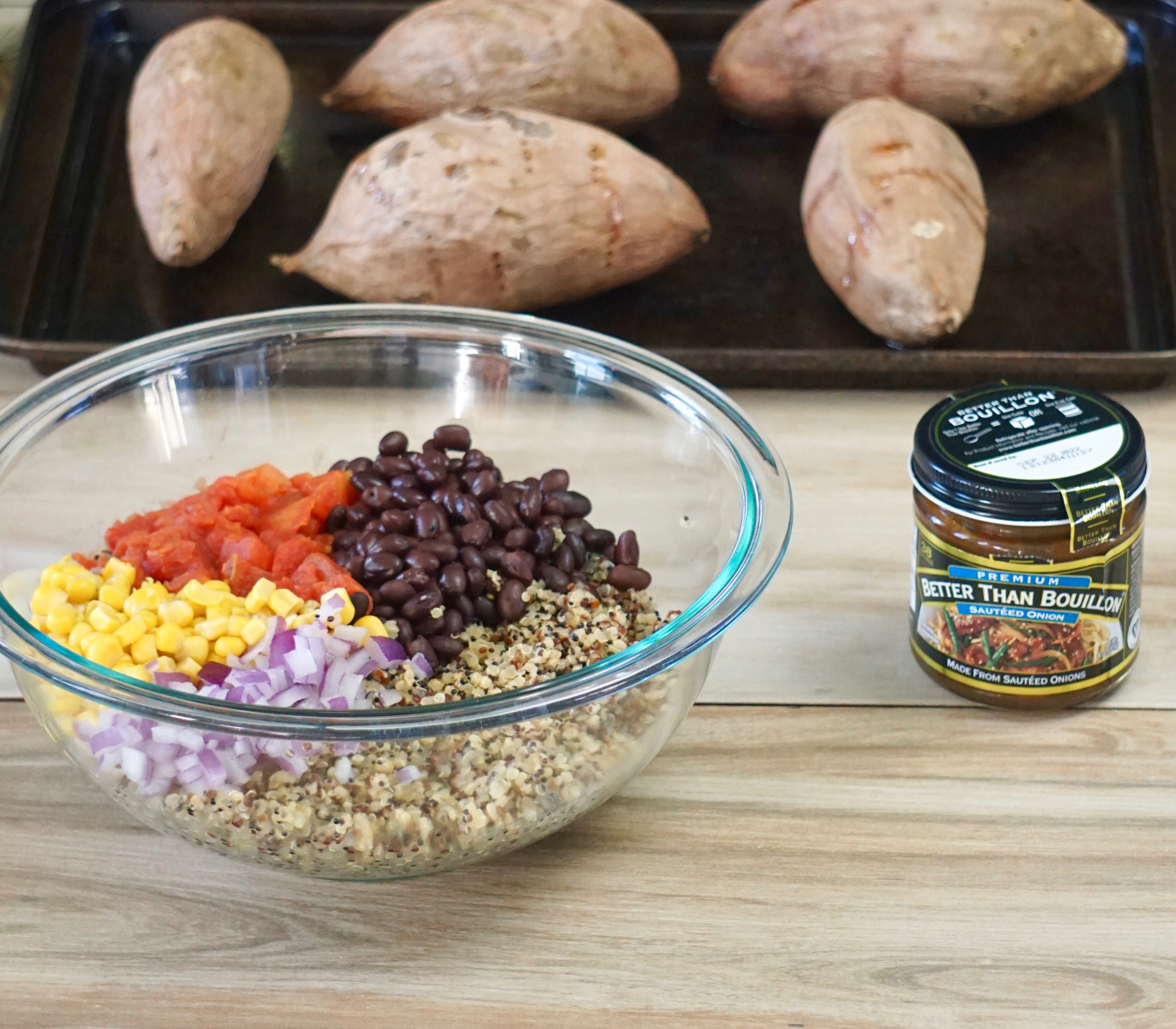 Sweet Potatoes.

Of course the most important ingredient for your quinoa stuffed sweet potatoes are the sweet potatoes. Try to get sweet potatoes that are all about the same size so it's easy to cook them all at the same time.

Quinoa.

You can use any quinoa that you have in your pantry or even a rice and quinoa combination. You can also replace the quinoa with rice or wild rice.

Beans.

For this recipe, I used canned black beans. You can replace the black beans for canned red beans, white beans or any type of canned or cooked beans you have at home.

Corn. I used canned corn but you can also use fresh cooked corn kernels
Better Than Bouillon Base. And when you're trying to put together a dish with things you have at home Better Than Bouillon can be used to help you make meals that are full of flavor – no matter what ingredients you have on hand and boost the flavor of your food when that "something" is missing.
Canned tomatoes.

You can use a can of diced tomatoes instead of fresh tomatoes.

Onions

. I like to use red onion for this recipe and add them at the end so they retain their crunch.

Jalapeños. Adding a little heat gives this dish lots of extra flavors. I like to top them with sliced jalapeños and leave them out on the sweet potatoes I make for the kids.
Better Than Bouillon Bases
The Better Than Bouillon Roasted Garlic base is a great way to add that roasted garlic flavor to your dishes without having to roast garlic. It makes the process easier and saves so much time.
I use Better Than Bouillon bases for some of my favorite holiday recipes. The paste concentrate adds that "cooked all day" flavor that you can't get when you use broth. It's a great way to save time and add lots of flavor to your favorite dishes.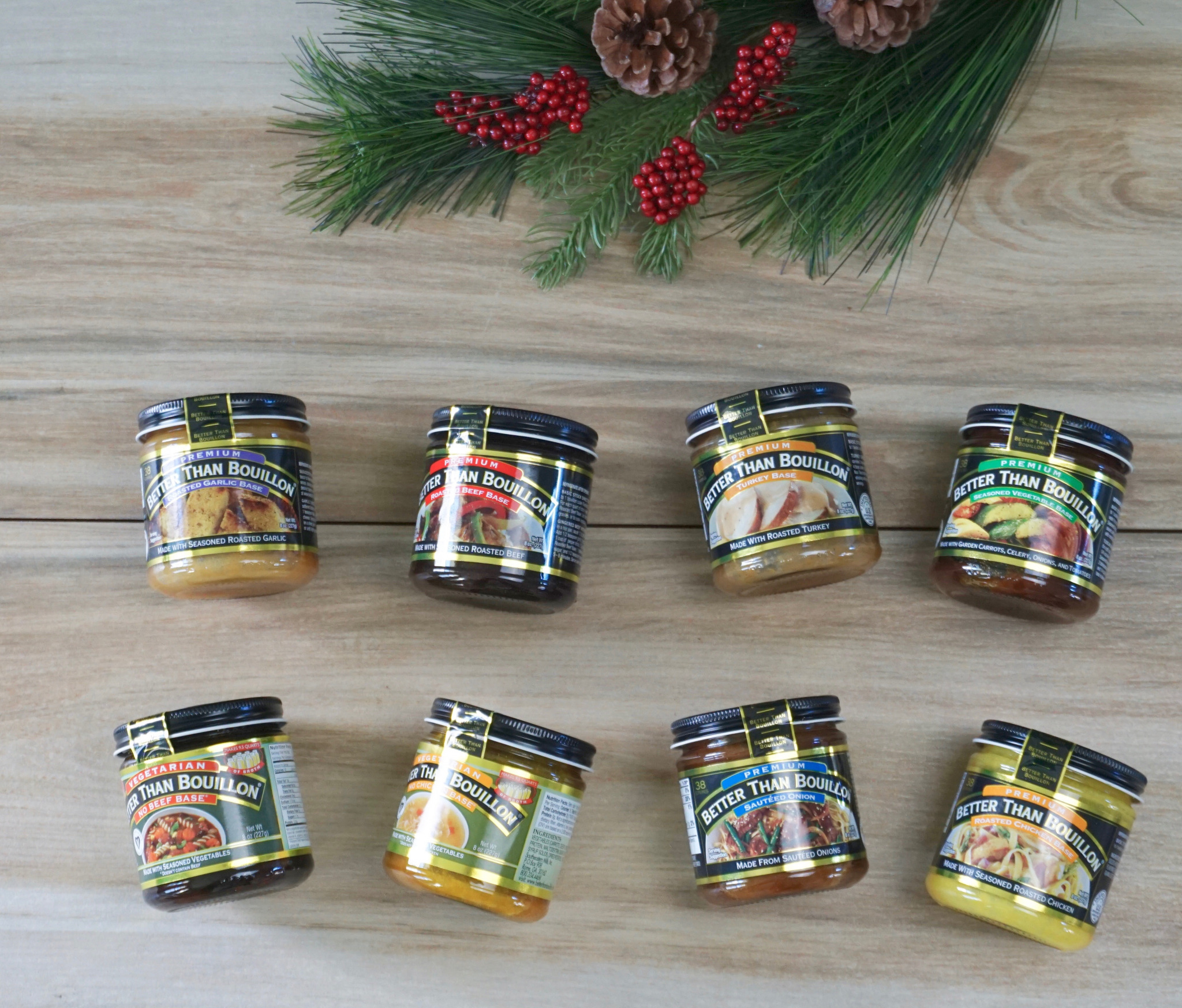 I love that there is a wide variety of bases in a range of flavors. And there are so many vegetarian options from the Seasoned Vegetable Base, Mushroom Base, Roasted Garlic Base and the new Sauteed Onion Base to the No Chicken Base and No Beef Base.
Other Vegetarian Mexican Recipes
Southwestern Stuffed Sweet Potatoes Recipes
Ingredients
Southwestern Stuffed Sweet Potatoes (Vegetarian)

Ingredients

6 medium sweet potatoes
2 cups of water
1 tablespoons Better Than Bouillon Sauteed Onion BAse
1 tablespoon Better Than Bouillon Garlic Base 
1 cup of tri-colored quinoa, uncooked
1 teaspoon olive oil
1 medium red onion, chopped
1 cup of fire-roasted tomatoes (from a can)
1 teaspoon of salt
¼ teaspoon pepper to taste
1/2 teaspoon ground cumin
1 can of black beans
1 can of corn
¼ cup fresh cilantro, plus more for garnish
1 lime juiced
1 jalapeño, sliced

Instructions

Preheat the oven to 400°F.
Using a fork pierce each sweet potato several times.
Place the sweet potatoes in a microwave-safe container and microwave on high for about 10 minutes, turning once or until fork soft.
While the sweet potatoes are in the microwave add 2 cups of water to a small pot. Add 1 tablespoon of Better Than Bouillon No Sauteed Onion Base and 1 tablespoon of Better Than Bouillon Garlic Base. Whisk until well combined.
Add the quinoa and bring to a boil over medium-high heat. Decrease the heat to maintain a simmer. Cook until the quinoa has absorbed all of the water, about 15 minutes. Remove the pot from heat, cover, and let stand for 5 minutes.
In a large bowl combine the cooked quinoa, the onion, the canned tomatoes, the beans, the corn, cumin, salt and pepper to taste, and the lime juice. Mix until well combined.
Make a slit in the top of each sweet potato and open it slightly.
Using a large spoon fill the sweet potatoes with the quinoa mixture.
Bake the stuffed sweet potatoes for about 7 minutes.
Served the Southwestern quinoa stuffed sweet potatoes topped with fresh cilantro and jalapeño slices.
For more great holiday recipe ideas and inspiration using Better Than Bouillon click HERE.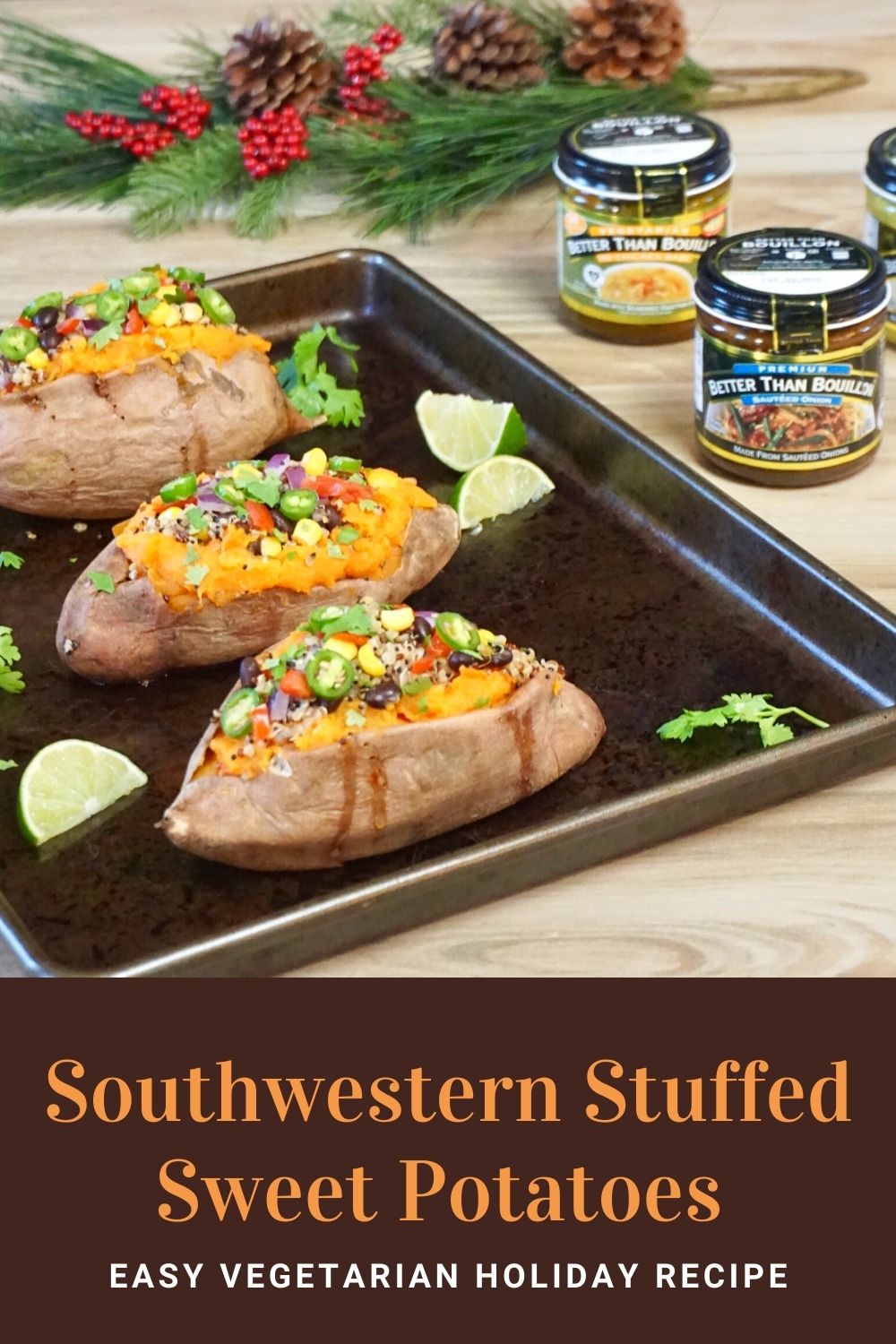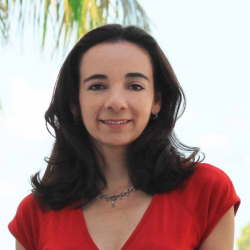 Latest posts by Paula Bendfeldt-Diaz
(see all)