I was provided with a Sparkup reader so that I could provide a review. However all opinions are sincere and are my own.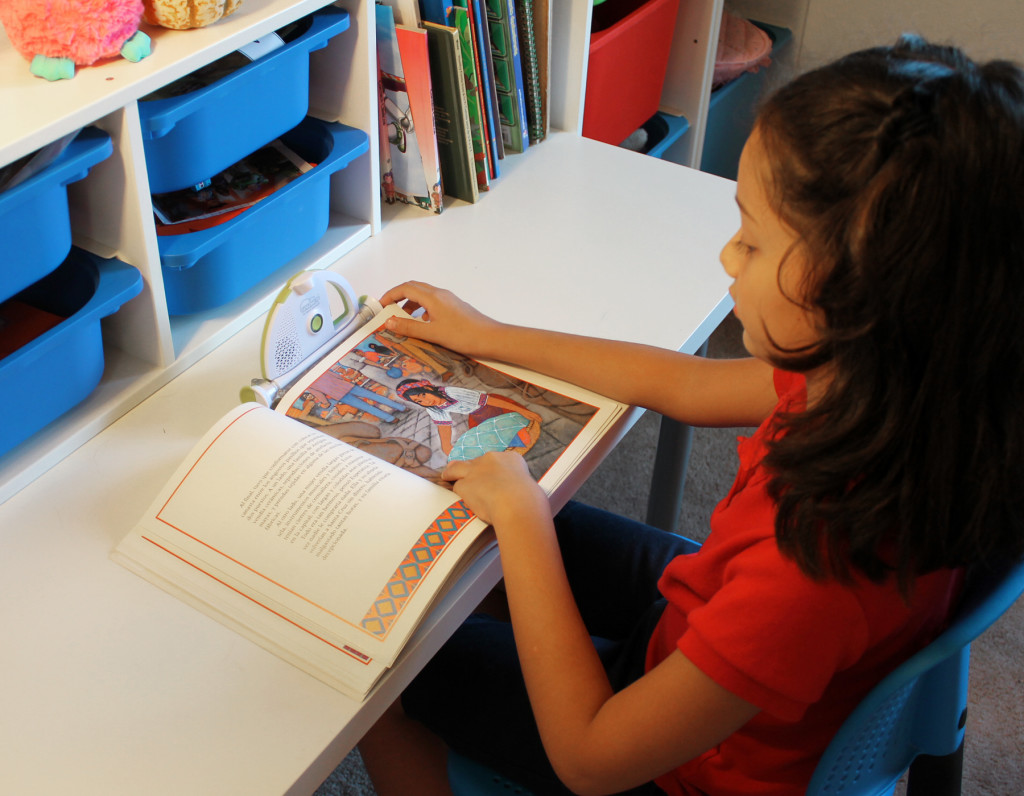 I've always been a fierce advocate for the importance of books and of reading with your kids.  This is why I was so excited to have found Sparkup Reader. The Sparkup Reader uses the latest technology to motivate kids to read books in any language. Tablets, apps and other hand held devices can be great tools for teaching kids to read in any language but in my opinion there is still nothing better than holding a beautiful, bright colored book and turning the pages. Created by parents, who just like me, felt a growing need to take kids out of these digital realms and bring them back to the tangible world around them Sparkup attaches to any picture book, allowing kids of all ages to read along with the personalized, pre-recorded voice of their dad, aunt, grandma, or any other loved one – in any language.
What is Sparkup Reader?
Sparkup Reader is a device that uses the latest technology to allow you to record any book, in any language so that you child can listen to it independently.
Its tiny camera recognizes a book's front cover and each page, matching the recorded voice to the correct text – even if pages are turned out of order.
Sparkup can store up to 50 books (you can back up as many as you'd like onto your computer).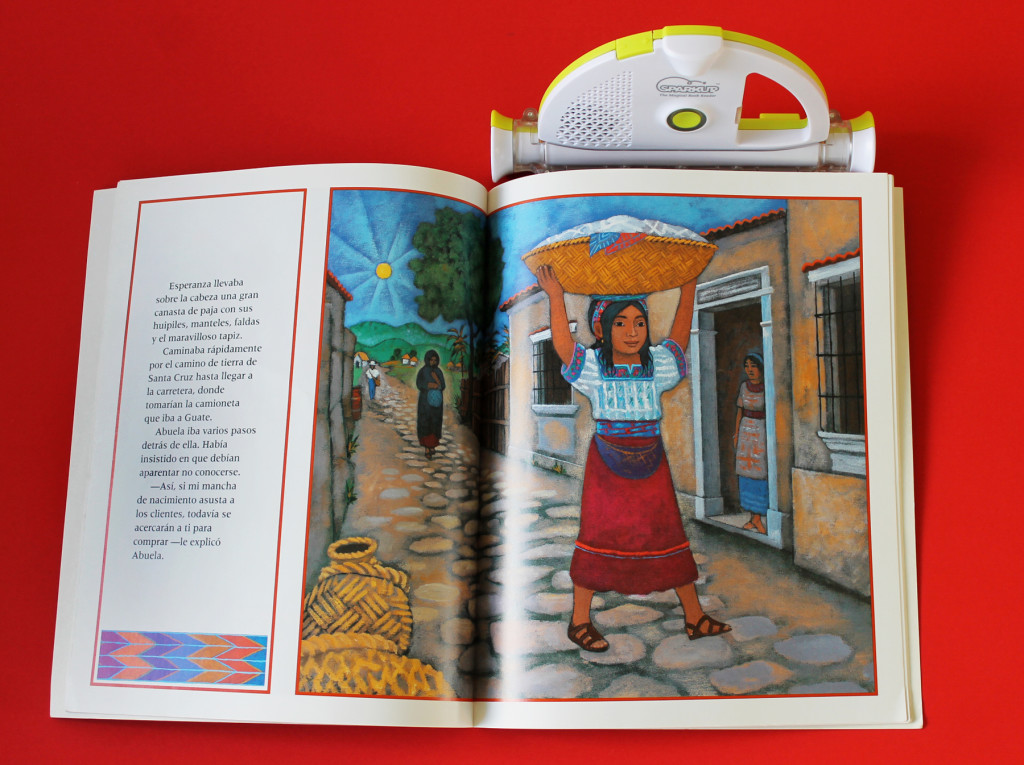 Why We Love Sparkup
It's a great tool for beginning readers.  No matter what language your little one is learning to read being able to read along while they listen to a story helps them with word recognition and pronunciation and builds confidence in their literary skills.  There are few options when it comes to books with a CD or recordable books, specially in Spanish, but with Sparkup you can record any book your child likes and that they can listen to it whenever they want to.
Sparkup helps bring families together and strengthen family ties.  We read with our kids every night and they love it. Bedtime stories are our favorite time of the day.  We all sit together and enjoy each other's company while we read books.  I travel a lot and when I am away from home one of the things I miss the most is being there for story time.  But with Sparkup I can record my children's favorite books and they can listen to my voice as I narrate their favorite stories even if I am far away.  Like many Latin families my kid's grandparents live far away (in Guatemala) and my children don't get to see them and spend time with them often.  But when the grandparents visit they can record their voice as they read a book and my kids can then listen to grandpa or grandma read a book to them and feel close to them even if they are far away.

It fosters independence.  Sometimes my kids want to read a book in Spanish but their reading skills are still a bit behind their English reading level so they will usually ask either my husband or me to read it to them.  But during the day, while we are both working it is sometimes hard for us to drop whatever we are doing and sit down to read with our kids.  With Sparkup they can choose the book they want to read by themselves, put the Sparkup on the book and sit down to read it along while they listen to the story.  Sparkup is very easy to fit into any book and both of my kids can use it independently .  Once on the book all your little one has to do is press one button and turn the pages, even very small children are able to operate the device on their own!
Ideal for language acquisition.  Reading in any language improves a child's vocabulary and comprehension but did you know that the time spent in reading for pleasure is more valuable for second language development than time spent in direct instruction? In order for this to happen kids have to enjoy what they are reading and Sparkup lets your child record any book and as many books as they want (up to 50 on the device but you can backup as many as you want on your computer). Recording your child while they read is a great motivator and will encourage your little one to practice reading more often and help to build fluency.
Sparkup is a great tool to get kids excited about reading, in any language and would make the ideal holiday gift!  Get  Sparkup – The Magical Book Reader + 2 FREE books HERE.
To learn more about Sparkup you can visit their website at  SparkupReader.com, like their Facebook page and follow them on twitter @Sparkup Reader to stay up to date with their latest news.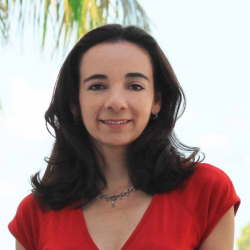 Latest posts by Paula Bendfeldt-Diaz
(see all)