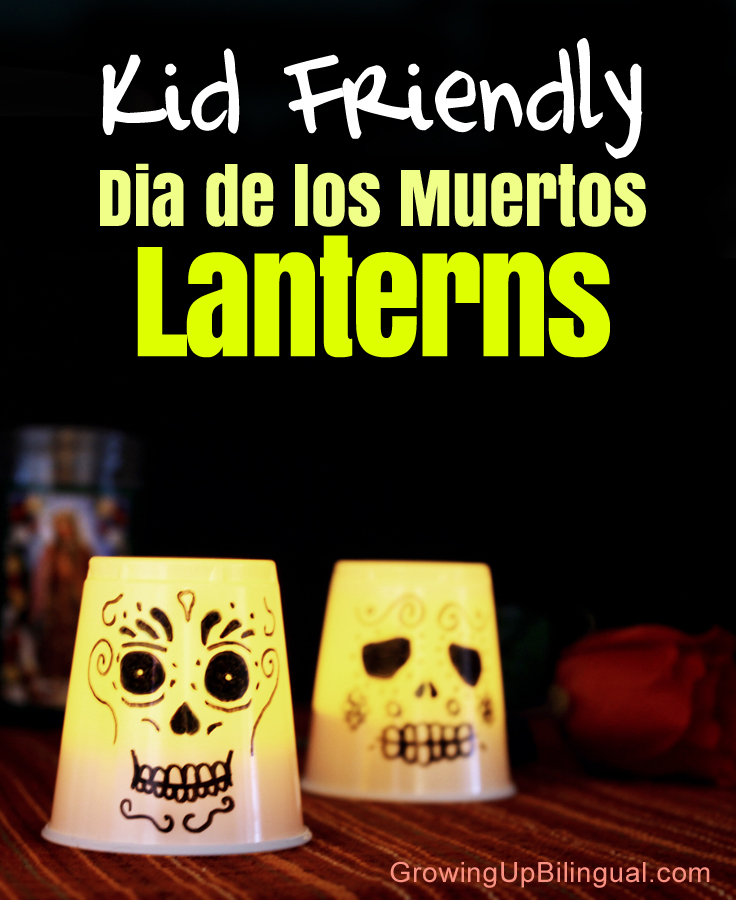 As the Day of the Dead or Dia de los Muertos approaches my kids are getting more and more excited about it.  We have been reading books and talking about the significance of the day and about the traditions and foods that are eaten for El Dia de los Muertos in Guatemala and in other Latin American countries.
My little guy just loves crafts and he has been eager to do some Dia de los Muertos crafts. These are activities that we can enjoy doing together as a family. First we did some skull boxes and then we made an shoebox altar, idea that we took from a post on Spanglish Baby.  Altars usually include candles but I wanted a safer and kid friendly option for our altar so I would not have to be worrying about things like the house catching fire! I also wanted something that we could have fun creating with the kids.  I love sharing making things with my hands and sharing that with my kids, it's one of the great things of being a work from home dad.
While looking for ideas on Pinterest I found some Halloween lanterns made with plastic cups and thought I would give those a twist and make calavera (skull) lanterns instead.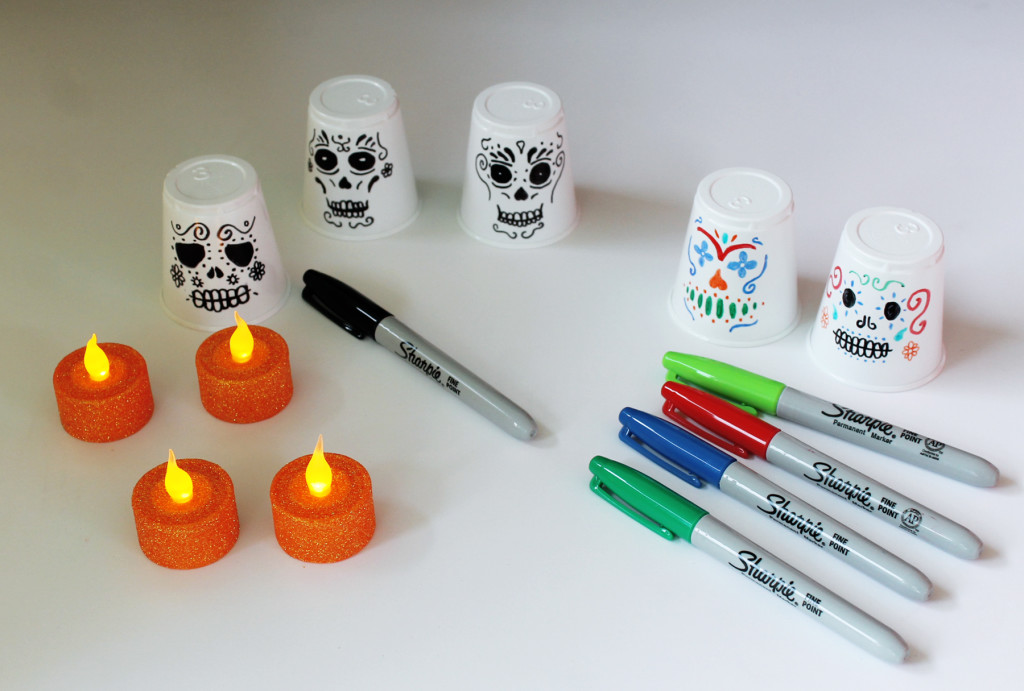 All you need to make these are some white plastic cups, some LED tea lights (we only found orange ones but I kind of like the warm glow these give the lanterns) and Sharpie markers.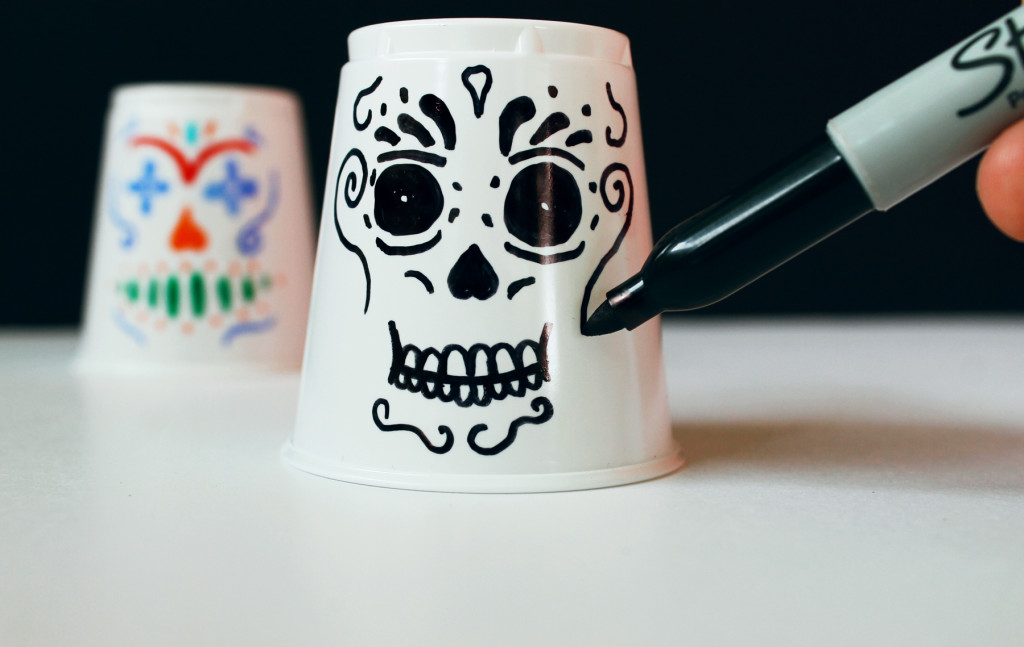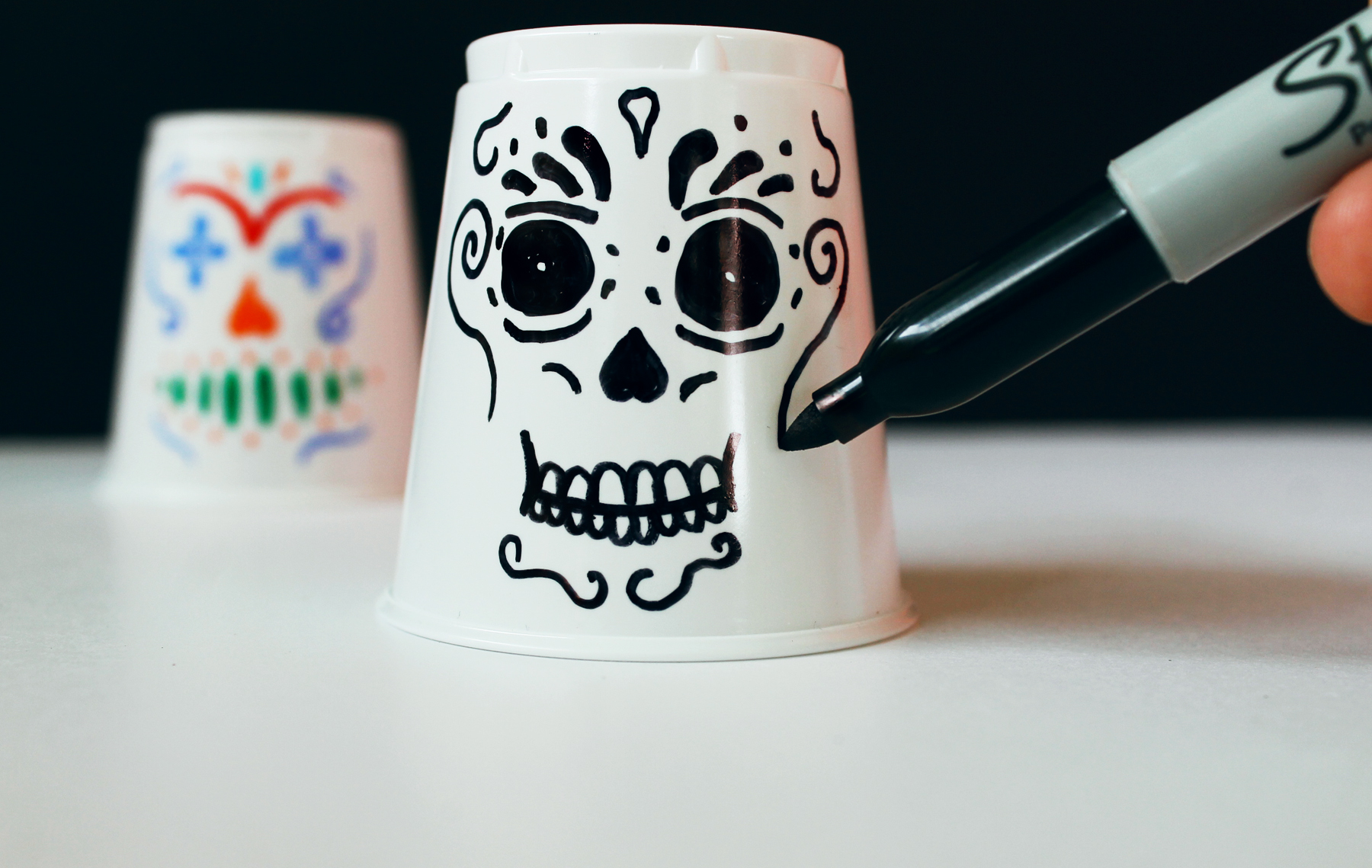 We tried two versions of these, one using only the black marker and others using lots of colors, which the kids really enjoyed but I think the black ones better once you put the LED tea light inside.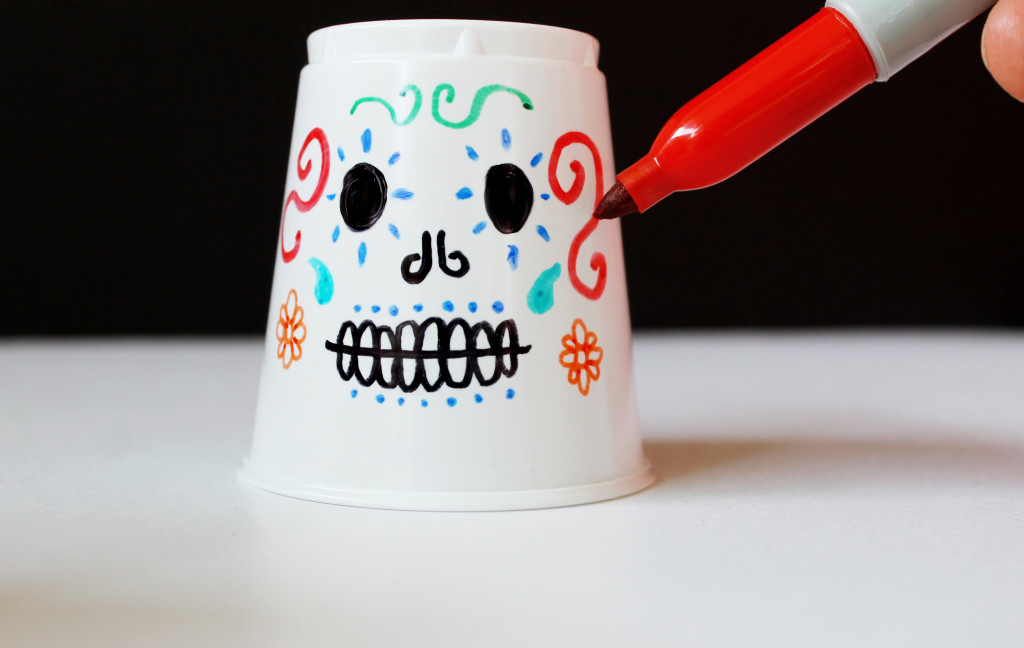 This was not just very easy and quick craft but also affordable as we already had the markers and only had to buy the tea lights and the plastic cups. I also like that these can be used inside or outside and they look great for Halloween as well.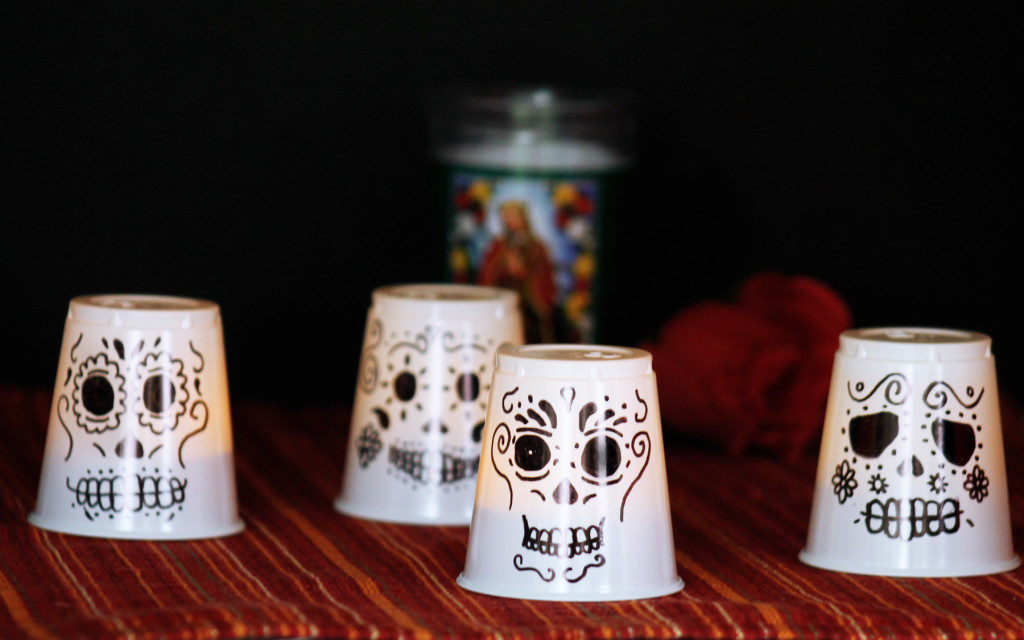 Latest posts by Cesar Diaz
(see all)