This shop has been compensated by Collective Bias, Inc. and its advertiser. All opinions are mine alone. #CreateWithOil #CollectiveBias
These crispy coconut shrimp tacos with pineapple slaw are filled with tropical flavors and are easy enough to make any weeknight.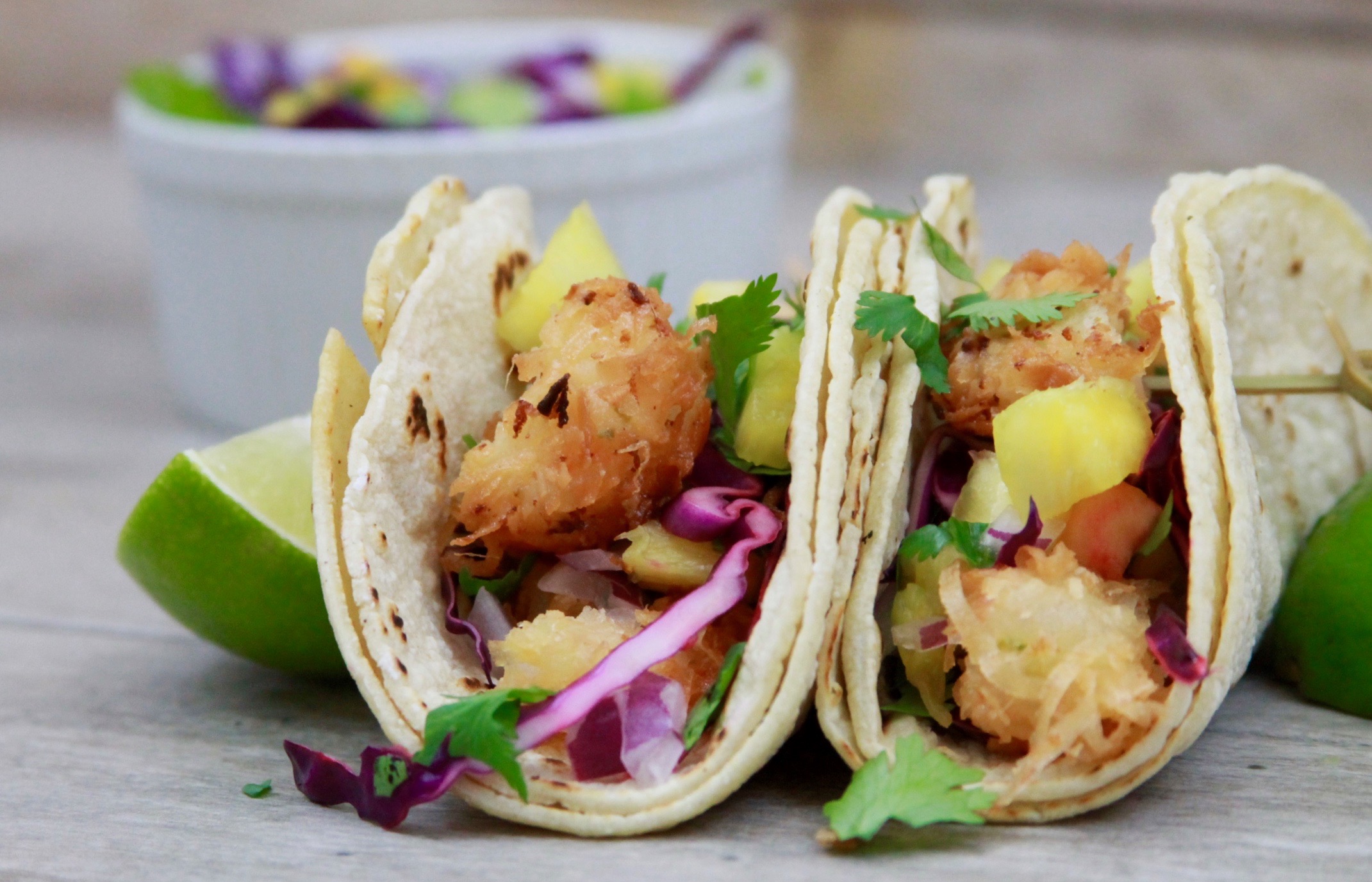 It has taken me a while to get into a summer mood but I'm finally getting into an tropical island kind of groove. We've been going to the beach a lot lately and I constantly find myself craving refreshing tropical foods and drinks. Tacos are always a family favorite so I decided to give our taco night a tropical twist and of coarse coconut and pineapple came to mind. I had some fish tacos with pineapple slaw the other day at a restaurant and figured pineapple slaw combined with coconut crusted shrimp would be the perfect tropical taco combination. We love spicy food in our house so of coarse I added some heat but you can also leave the chipotle pepper out if you don't like spicy food or to make these more kid friendly. We ended up making two batches: a spicy batch for the adults and a milder version of the kids and everyone loved them.
I didn't want deep fry the shrimp, after all deep frying just adds so many unnecessary calories and it's such a waste of oil, so I decide to just pan fry them using LouAna coconut oil.

Spicy Coconut Shrimp With Pineapple Slaw Recipe
Ingredients
For Spicy Coconut Shrimp I
1 1/2 pounds uncooked shrimp, peeled, deveined, tails removed
1/3 cup cornstarch
3/4 teaspoon salt
1/2 teaspoon chipotle pepper
2 cups sweetened shredded coconut
2 eggs
2 tablespoons LouAna liquid coconut oil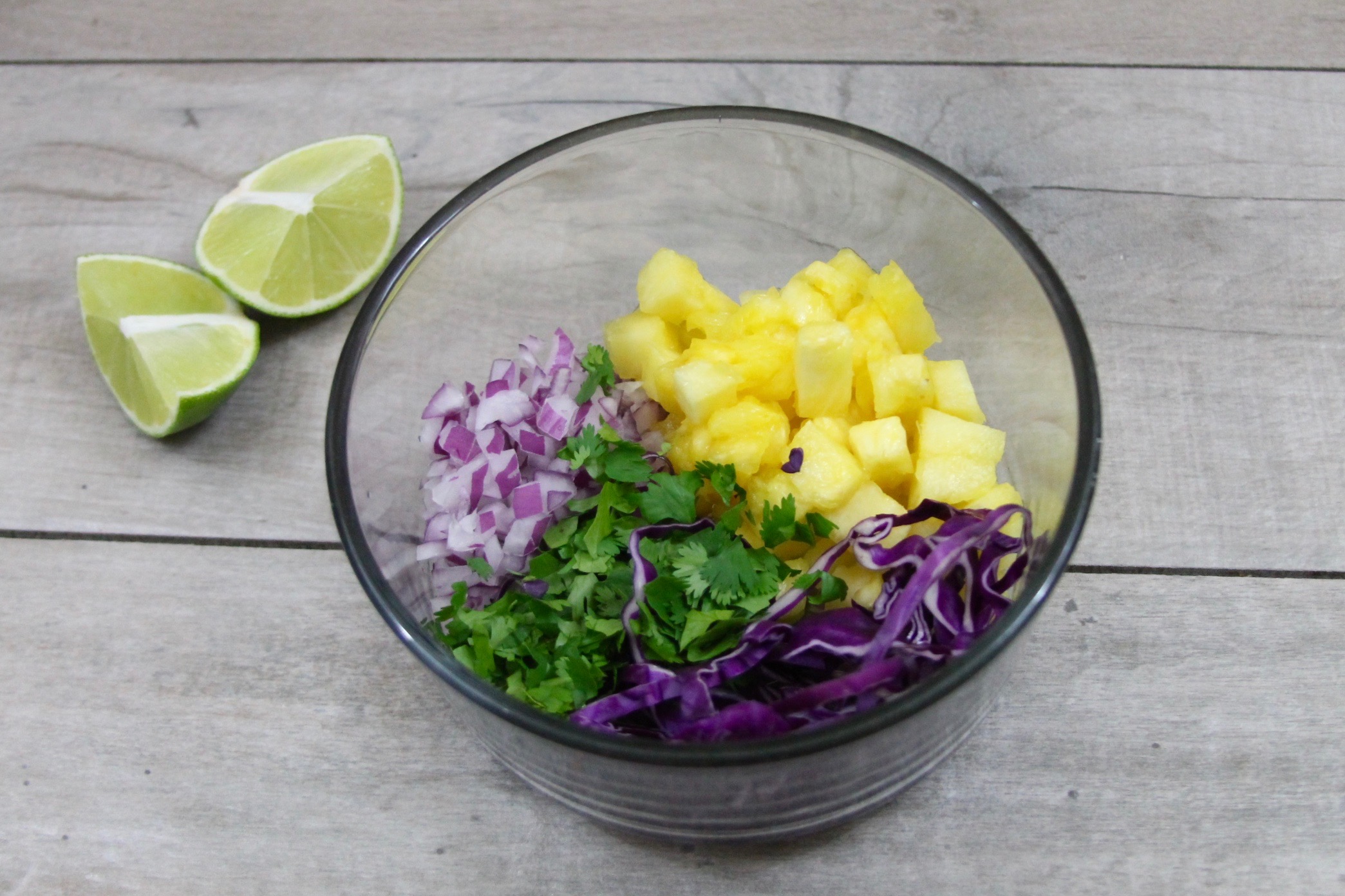 Pineapple Slaw
2 cups fresh pineapple cut into small cubes
1 cup of red cabbage shredded
¼ cup red onion, chopped
1/2 cup fresh cliantro, chopped
1 teaspoon of lime juice
dash of salt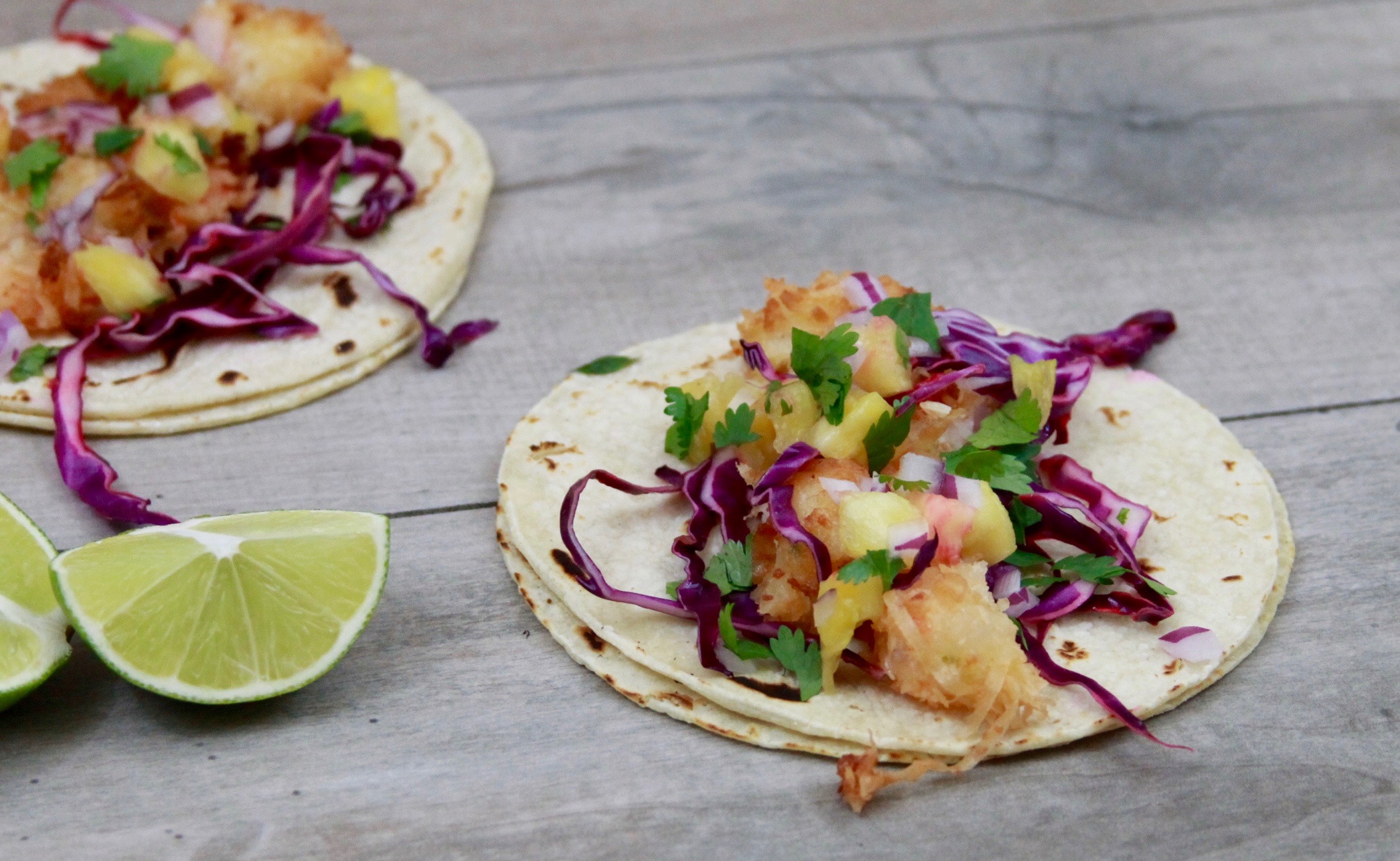 Instructions
Mix cornstarch, chipotle and salt in a medium bowl.
Place eggs in a second bowl and beat until frothy.
Place coconut in a third bow.
First dip shrimp in cornstarch mixture then in the egg mixture then dip into coconut press until coconut has covered one side; turn shrimp over and press into coconut again to coat the other side.
Add enough oil to cover the bottom of a large skillet on medium heat. Once oil is hot add the shrimp making sure not to crowd them in the pan. You may have to work in batches. After about two minutes flip them and fry them on the other side for another two minutes or until golden brown.
Transfer shrimp to plate lines with paper towels to drain.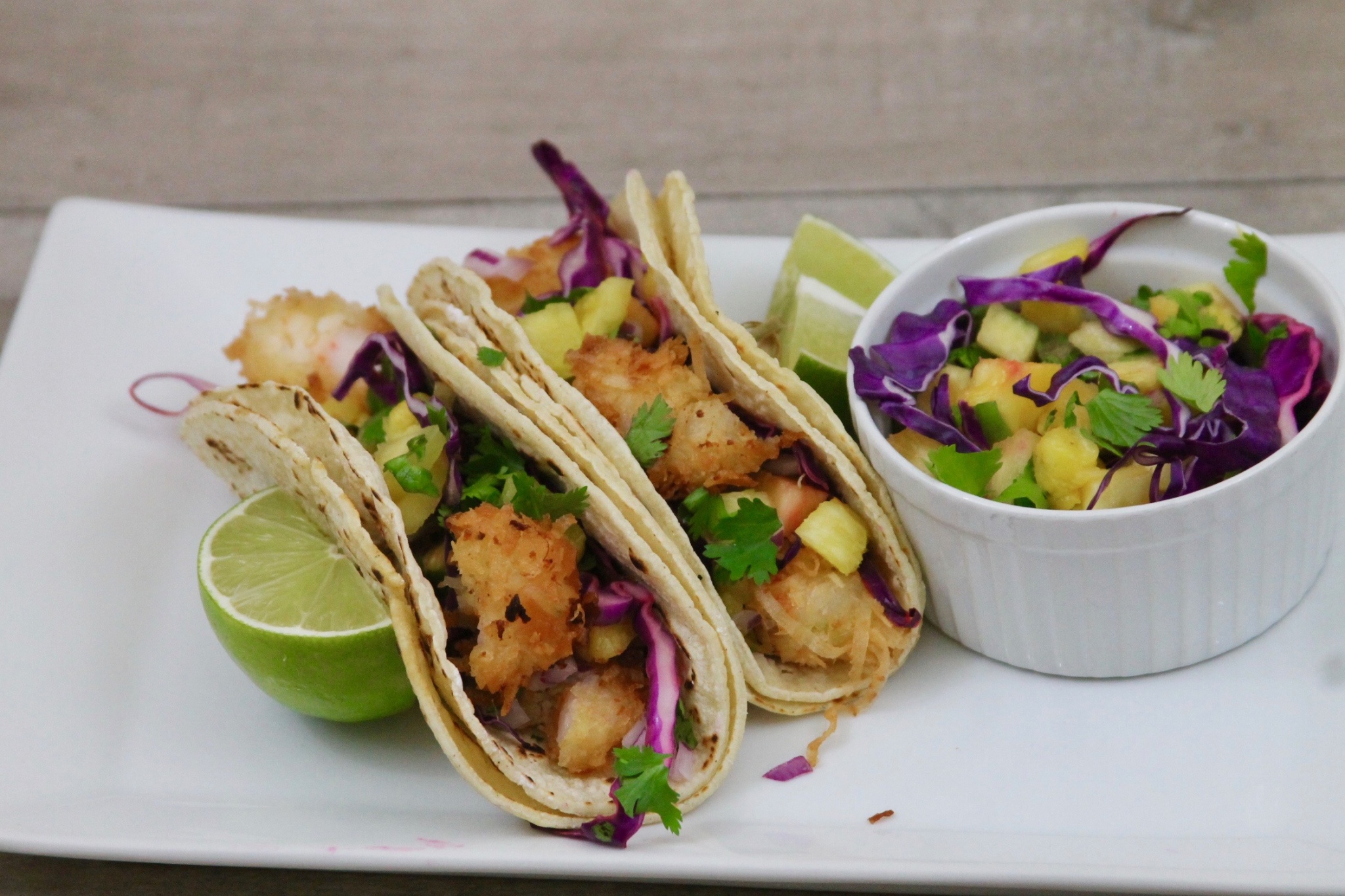 The spicy coconut shrimp tacos with pineapple slaw was a huge hit. We always use LouAna coconut oil at home. We love coconut oil as its very versatile and perfect for giving your dishes a mildly delicious coconut taste and aroma no matter if you are using it for sautéing, drizzling or pan frying!
LouAna coconut oil sells more coconut oil than any other brand! That's because with over 120 years of producing some of the best cooking oils in the country, LouAna knows a thing or two about what makes a good coconut oil. It all starts with 100% pure coconut oil that allows the taste of your favorite foods to come through.
If you're looking for a mildly delicious coconut taste and aroma, then LouAna Unrefined Coconut Oil is perfect!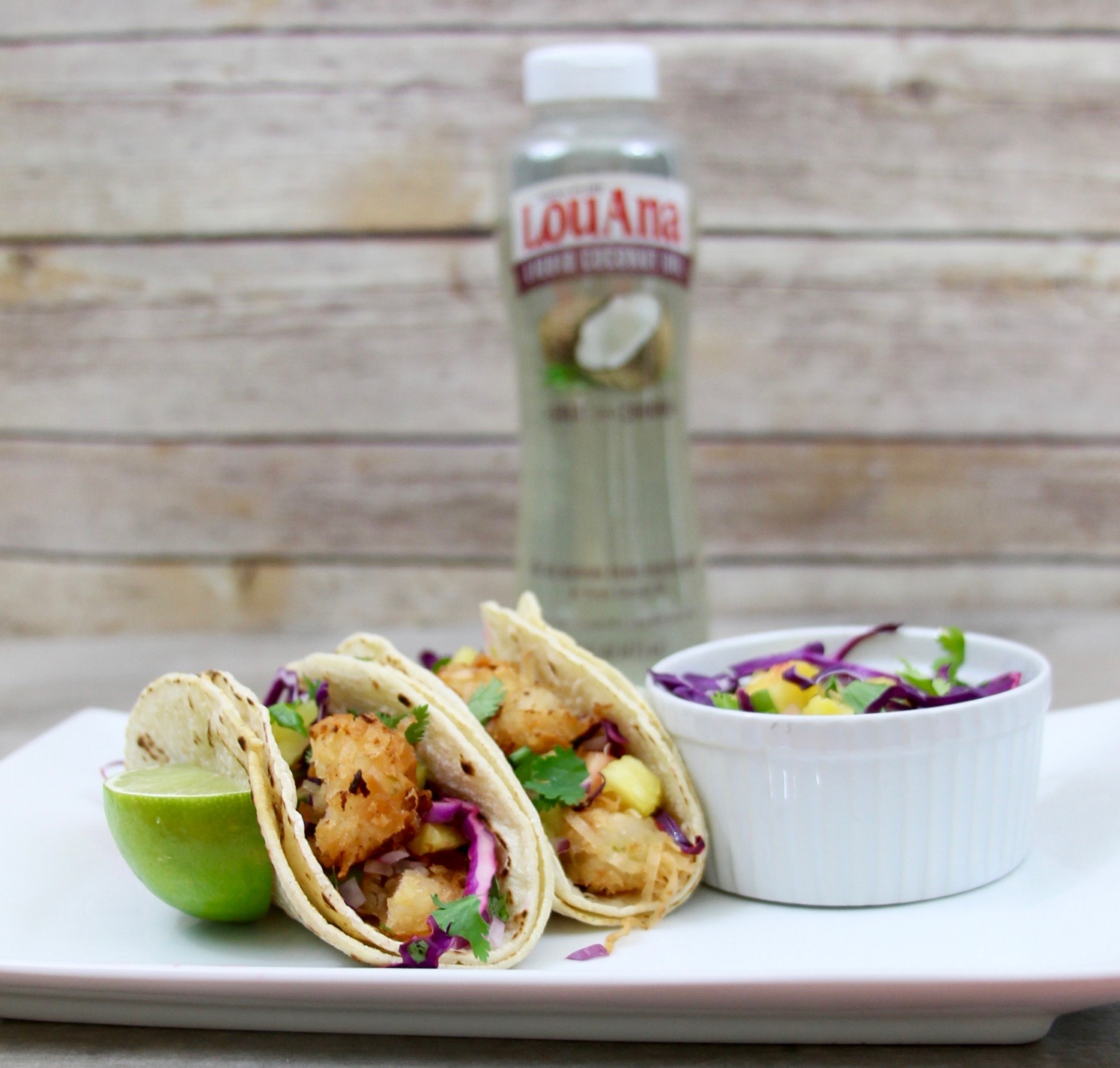 For over 120 years, LouAna has been crafting the most trusted cooking oils in the country. LouAna was born in Opelousas, Louisiana in 1820, a place where the food is an elemental expression of love, flavor and family. With over 14 different types of cooking oil, LouAna has the perfect oil for all of your cooking needs whether its sautéing, deep frying or baking, LouAna helps every type of cook put the best dish on the table each and every time.If you're craving a fresh taste on your favorite homemade vinaigrette, LouAna Liquid Coconut Oil makes it easy to pour or measure.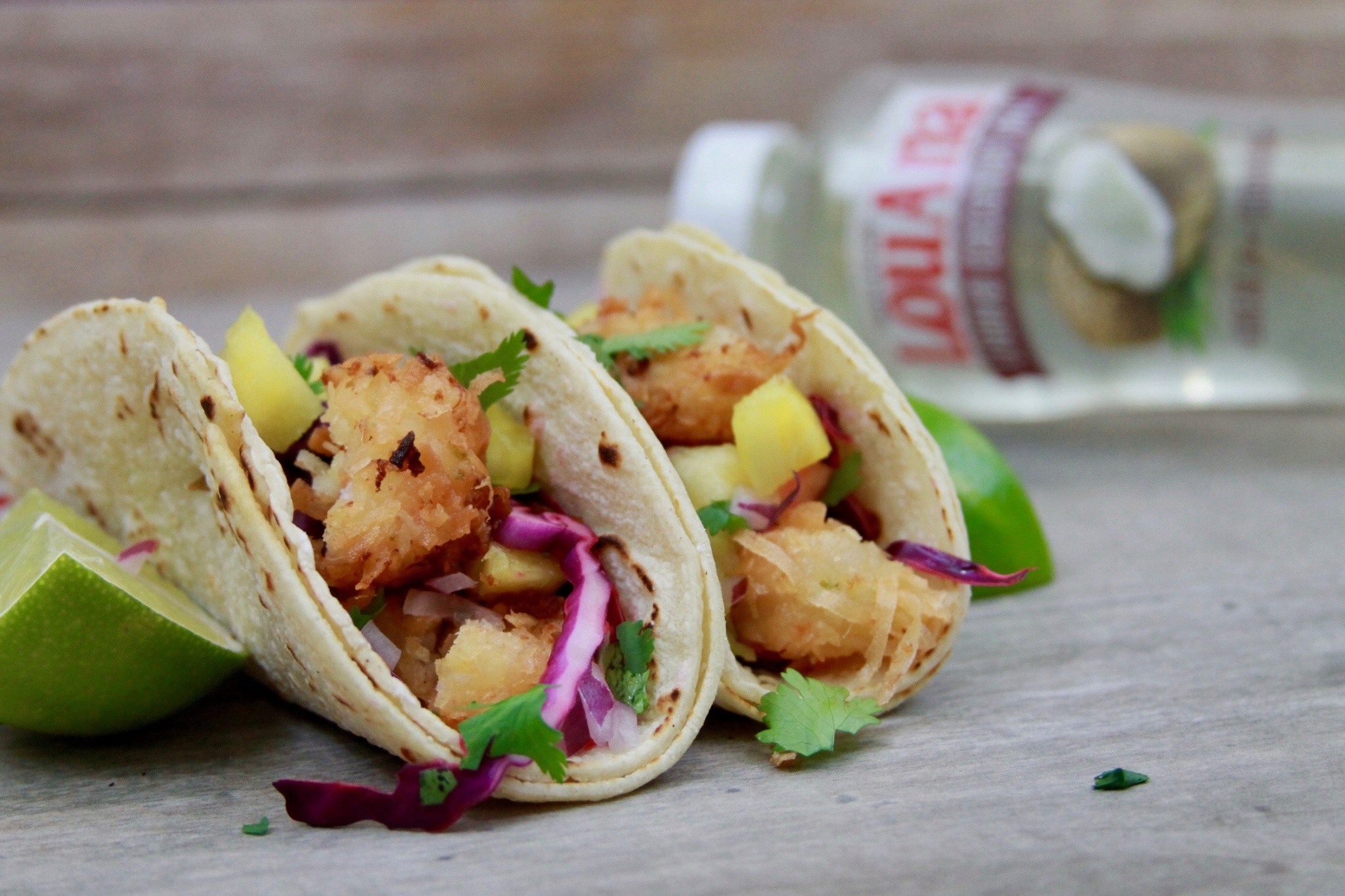 From Vegetable and Peanut oil, to Coconut and now Avocado (can't wait to try the avocado oil!), LouAna is the only brand of cooking oils with a full range of high quality products that deliver the performance worthy of being the foundation of any recipe.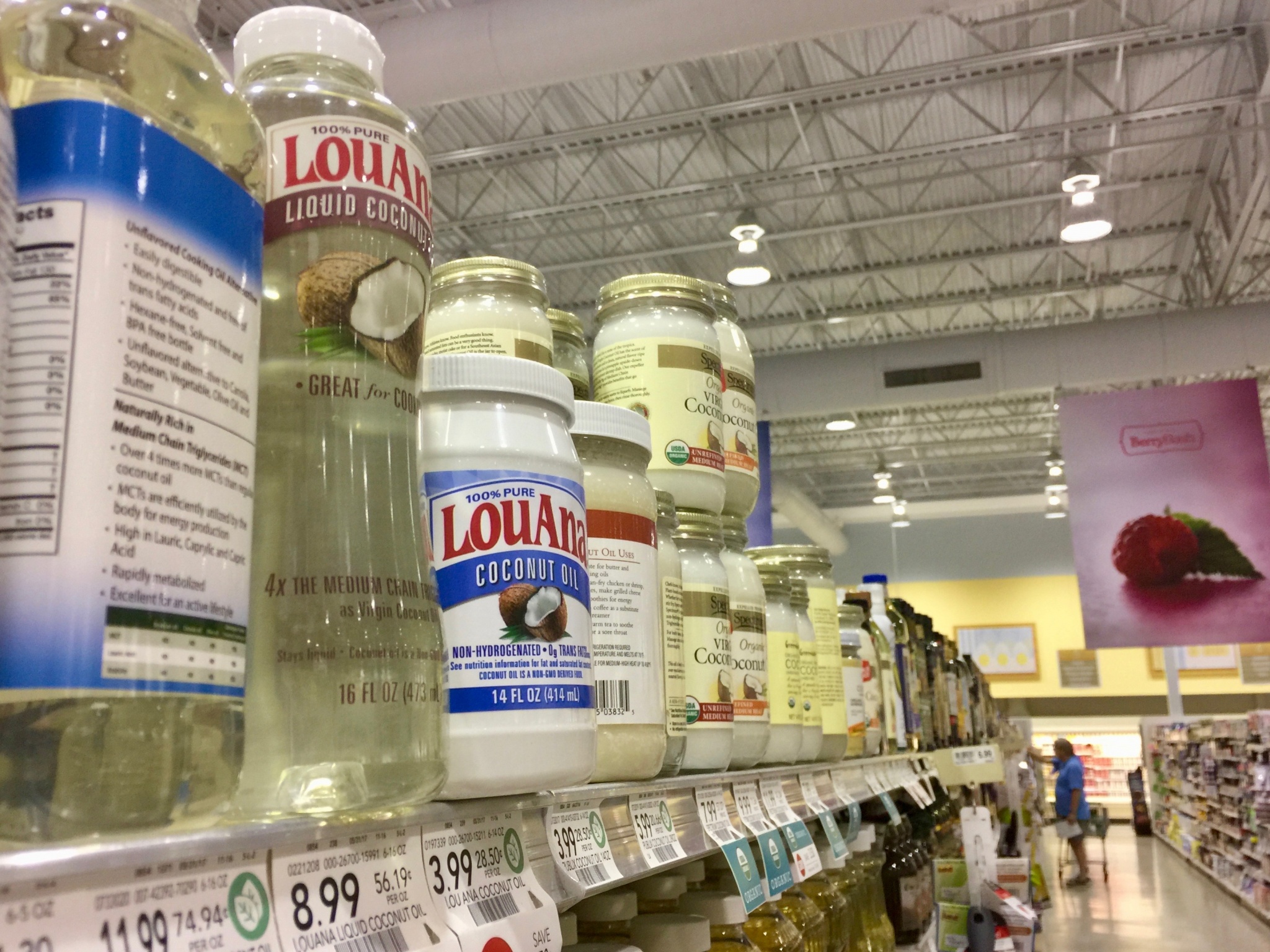 I always get LouAna coconut oil at my local Publix (I just love shopping at Publix!). LouAna Liquid Coconut Oil is coming out with a new package showing fresh coconuts, so be on the lookout for it. And right now you can save $1 on any LouAna coconut product by downloading the coupon HERE .