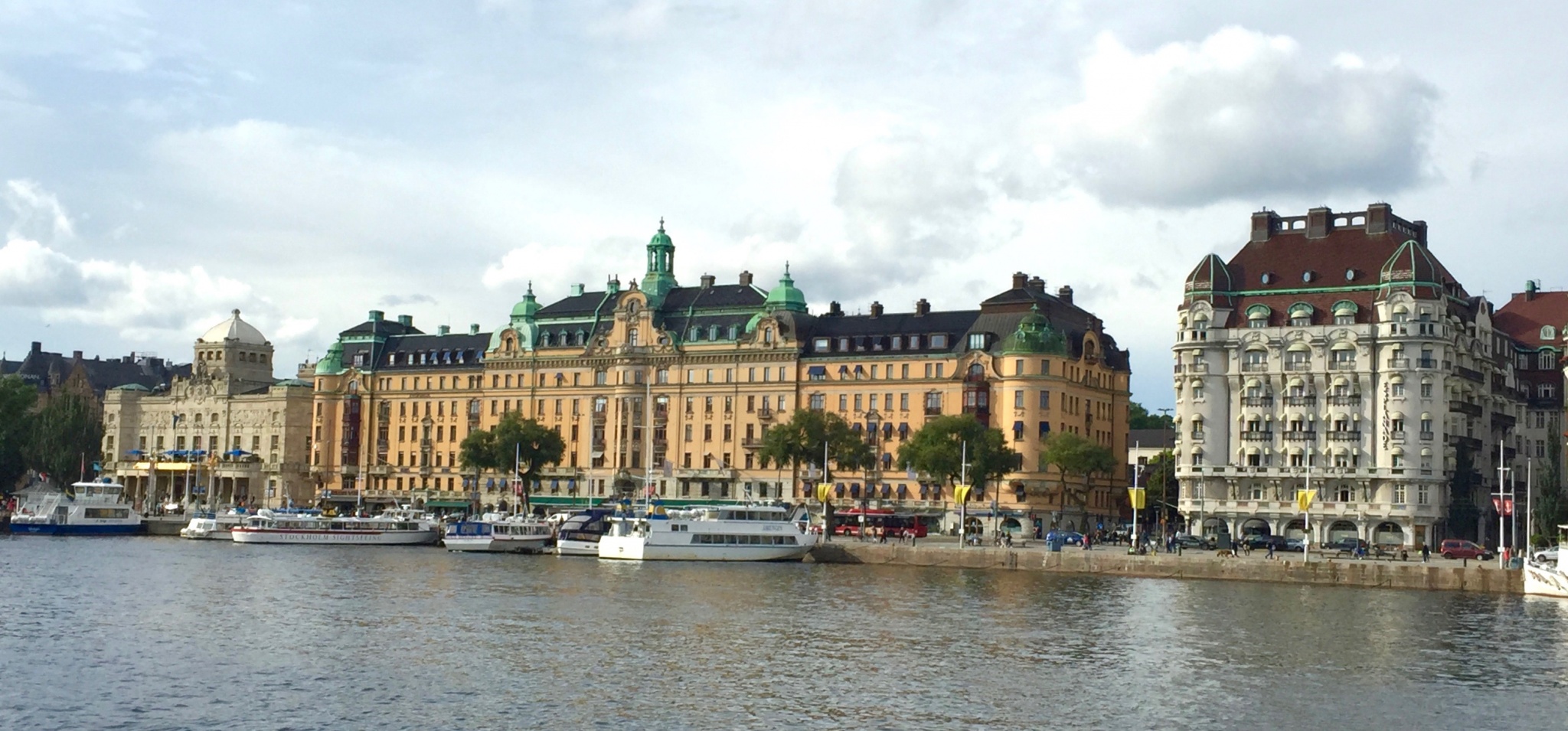 The most populous city of the Nordic countries, Stockholm is not only Sweden's capital but it's also referred to as the capital of Scandinavia. Located where Lake Mälaren and the Baltic Sea come together the city occupies 14 islands which are connected by about 50 bridges. One of the best preserved medieval cities in Europe, Stockholm has a unique combination of beautiful historical buildings, green spaces and enchanting waterfront views.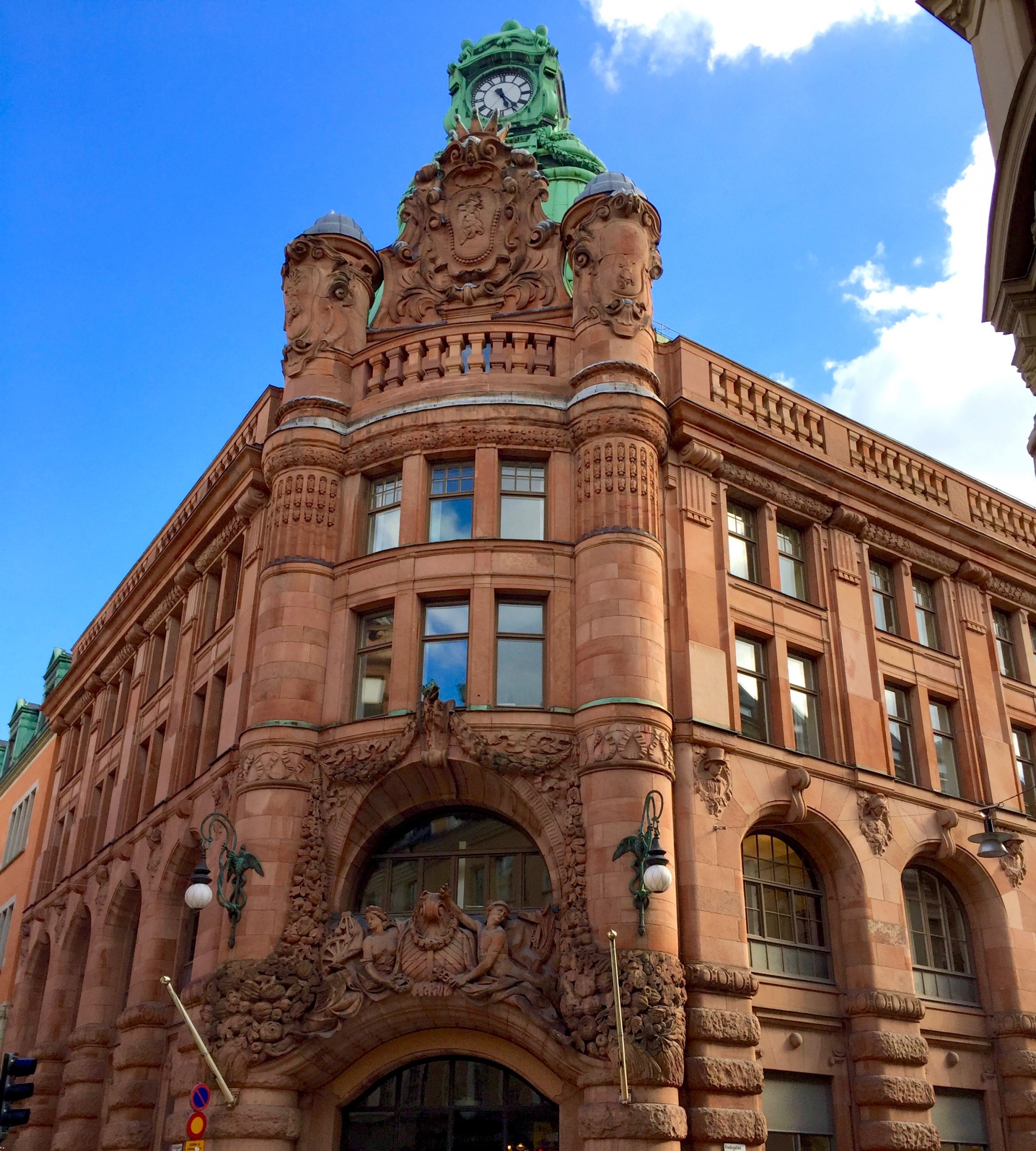 The city portrays a chic metropolitan attitude and is recognized for its amazing collections of art and architectural wonders. Stockholm is also one of the cities with the largest number of museums: over 70 of them housing everything from art collections, photography, and history to Skansen, the first open-air museum and Vasa, a museum dedicated to the only surviving 17th-century vessel.
One of my favorite things about Stockholm is that here architecture and nature come together and coexist harmoniously. The city always maintains a connection to the natural landscape both visual and physical with its multitude of parks, it's ever-present waterfront vistas and it's easy to access to the archipelago's more than 30,000 islands where you can find yourself in a peaceful and traditional Swedish town surrounded by nature just minutes away from the city center.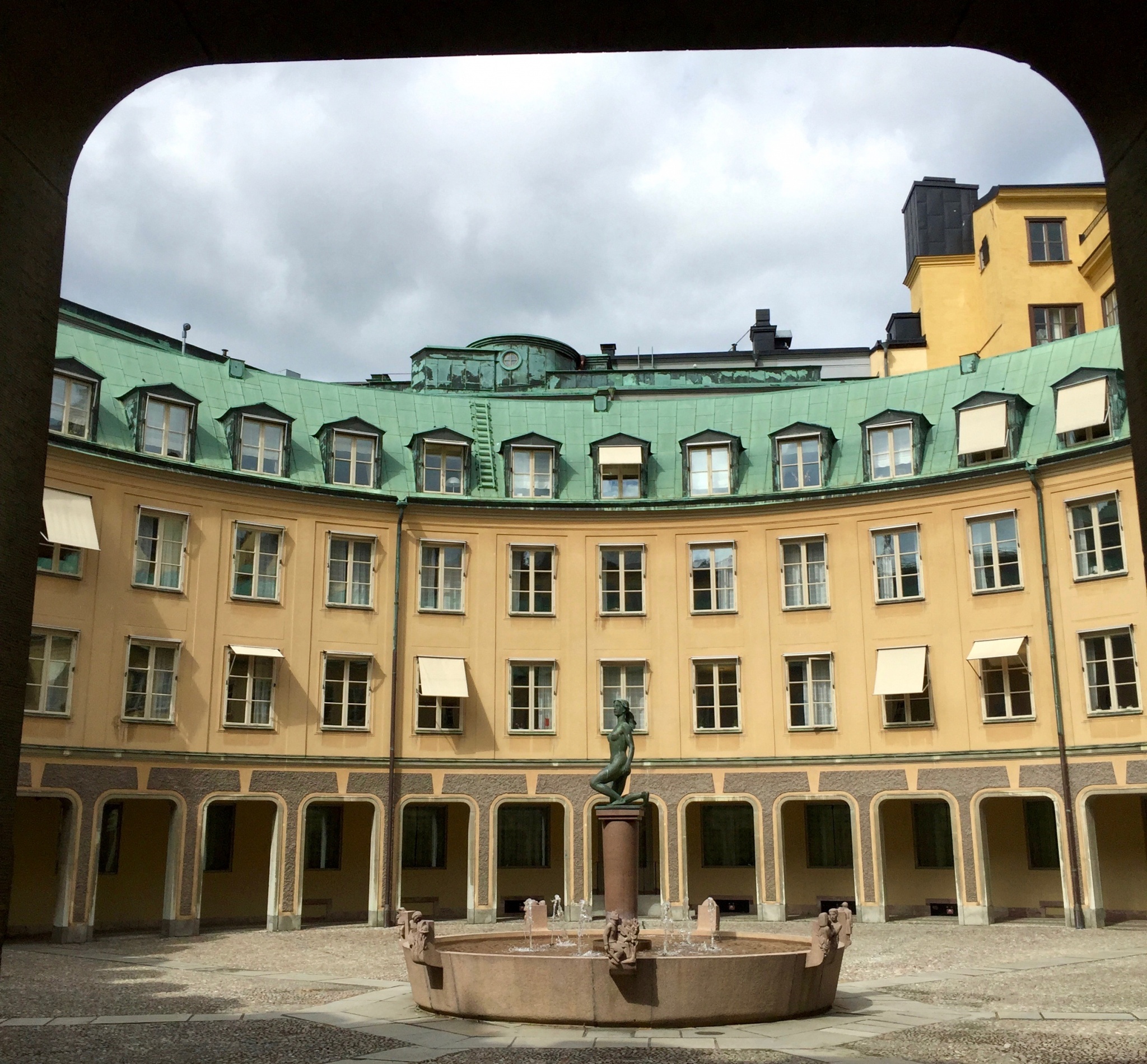 Stockholm's Top Attractions For Art And Architectures Lovers
As an architect I found Stockholm to be a truly fascinating and beautiful city filled with contrasts where trendy bars coexist side by side with historic cafés. As you walk through the city you truly get a sense for the Swedish culture as being very aware and interested in design and aesthetics, in every store, hotel and restaurant there is a palpable sensibility for design and Stockholm residents are always stylish and trendy yet discreet in their everyday fashion. For Stockholmers, design seems to be part of a lifestyle.
I have always been enamored with Scandinavian design: minimalist and functional. Sweden's contemporary architecture is a combination of ecological design, minimalism, high-tech, expressionism, and neo-functionalism. Recognized the world over thanks to design giants like IKEA and H&M Swedish fashion design and the design of household objets and furniture boasts the same practical, democratic and minimalist aesthetic with strong ties to nature and a focus on sustainability.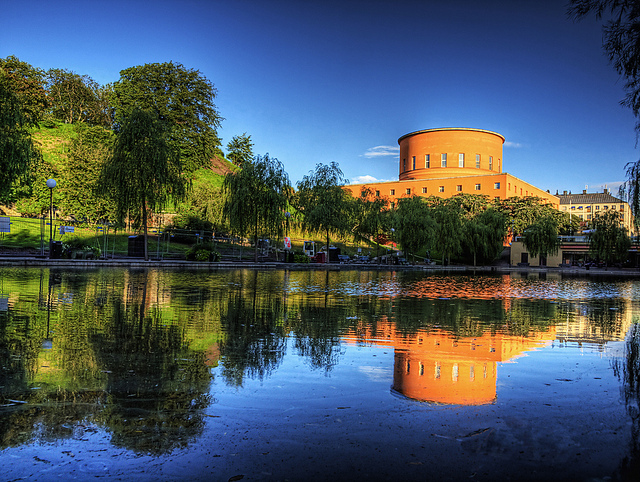 Gamla Stan
The historic center or the old town of the city is called Gamla Stan is one of the most captivating historic neighborhoods of Europe. It's winding and narrow cobblestone streets and shuttered townhouses date back more than a thousand years. Here you will find a mix of architecture designs from Late Renaissance to Baroque to Art Nouveau.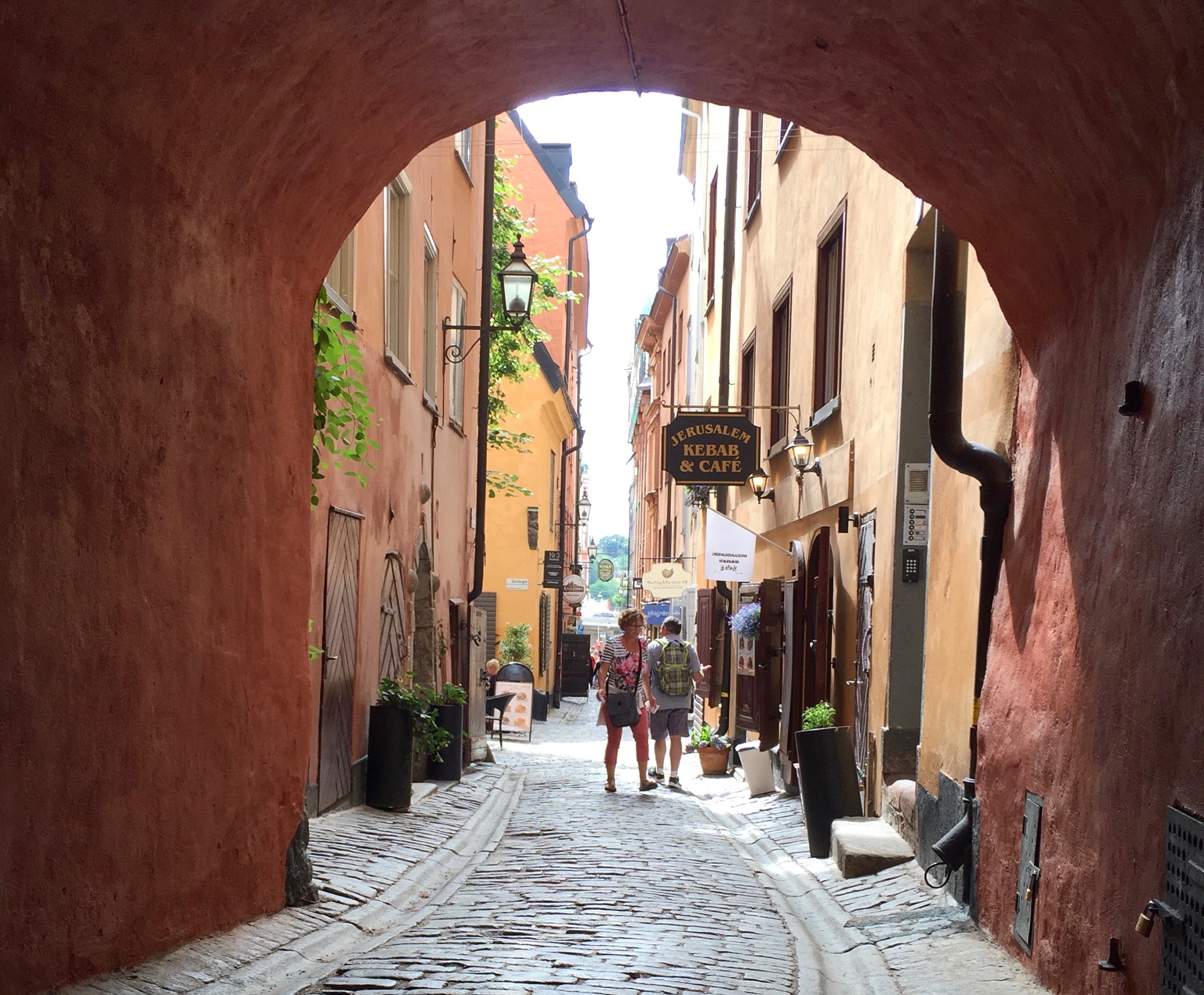 Cafés and shops filled with tourists crowd most of the main streets in Gamla Stan but as you walk through some of the less popular alleyways you can truly get a sense of this neighborhood which is filled with unexpected surprises from hidden squares and narrow staircases to gothic churches. Be sure to visit Stortorget square, the first public square in Stockholm and one of the most photographed. Lined with beautiful buildings, erected during the seventeenth and eighteenth centuries is also houses the former stock exchange building. Be sure to take a tour of the beautiful and Royal Palace (pictured), which takes up a substantial portion of the north-east of the island
Ostermalma
This elegant neighborhood with beautiful residential buildings, posh boutiques, antique dealers and stylish design shops. The area around Bibliotesksgatan is an energetic fashion center with posh boutiques from international brands like Armani, Acne, Prada and Whyred. Taking a walk along Strandvägen to enjoy the spending buildings and the fantastic waterfront views.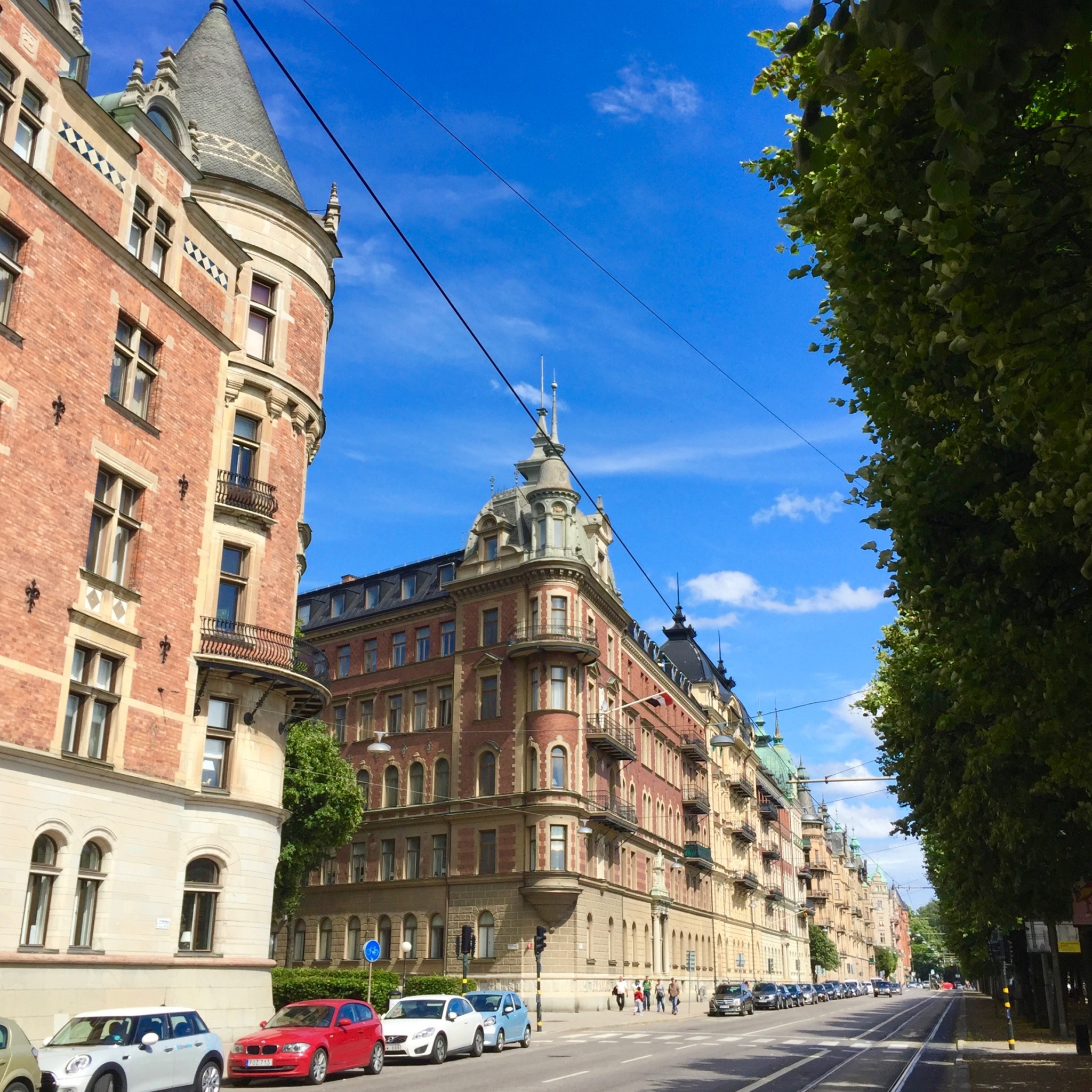 The Moderna Museet and the Adjoining Architecture and Design Centre
The Moderna Museet has an impressive collection of contemporary ad modern art with works by artists like Picasso, Dalí, Matisse and Warhol and also offers high-class temporary exhibits.  Next to it the Swedish Centre for Architecture and Design offers a great view of the modern and ancient architecture and design with very interesting exhibits about how design helped find solutions to housing issues.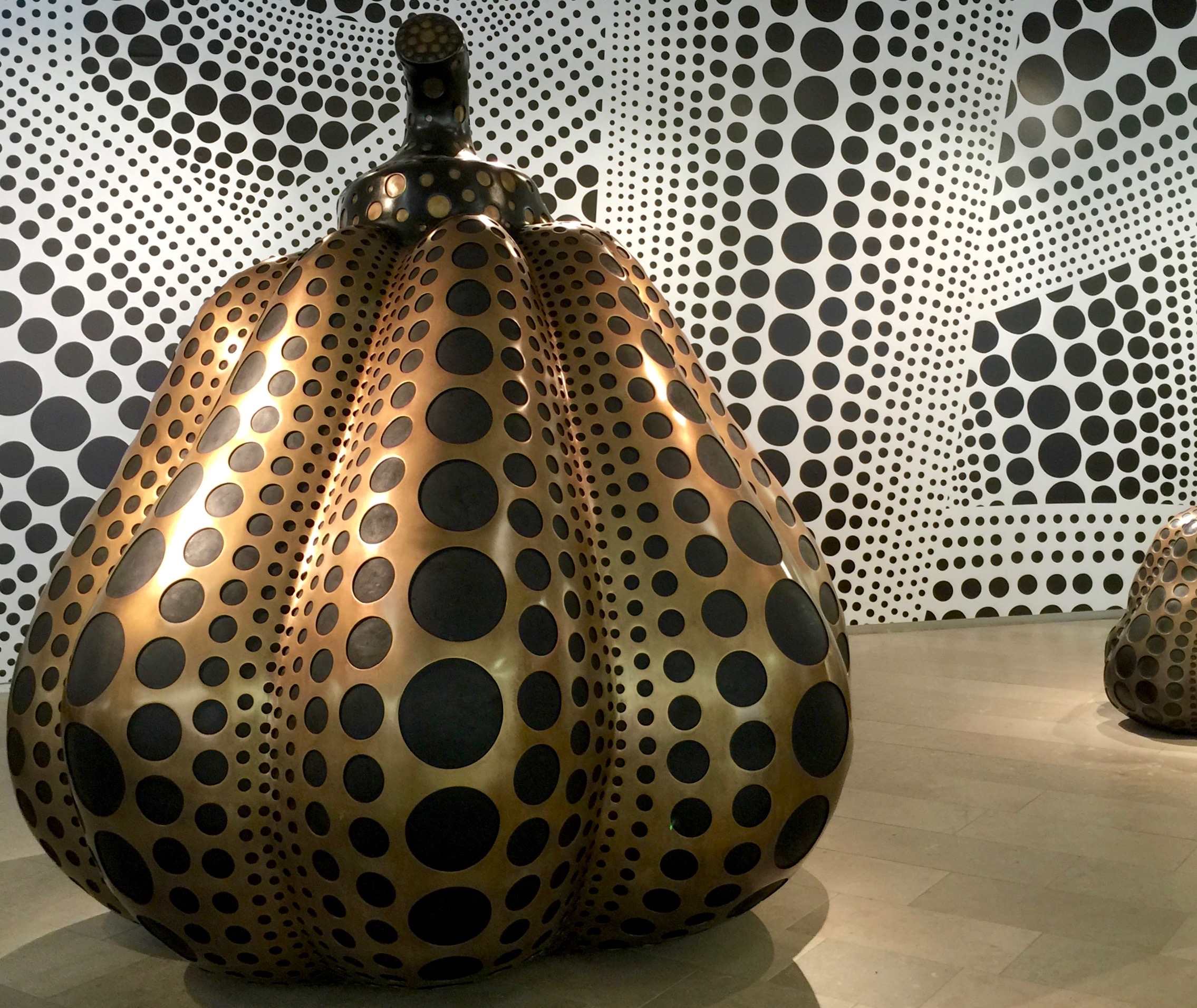 Millesgarden
Located on cliffs of Lidding Island Millesgården is itself a work of the art. This terraced sculpture garden is filled with beautiful works of art by the famous Swedish sculptor Carl Milles. Originally his home and studio Millesgarden also showcases his own private collection of classical sculpture. Taking a walk through the gardens filled with fountains and works of art is truly a magical experience. You can also get a glimpse of the artist's process when you visit his own studio where you will find sketches and molds of his sculptures, many of which grace parks and fountains throughout Stockholm.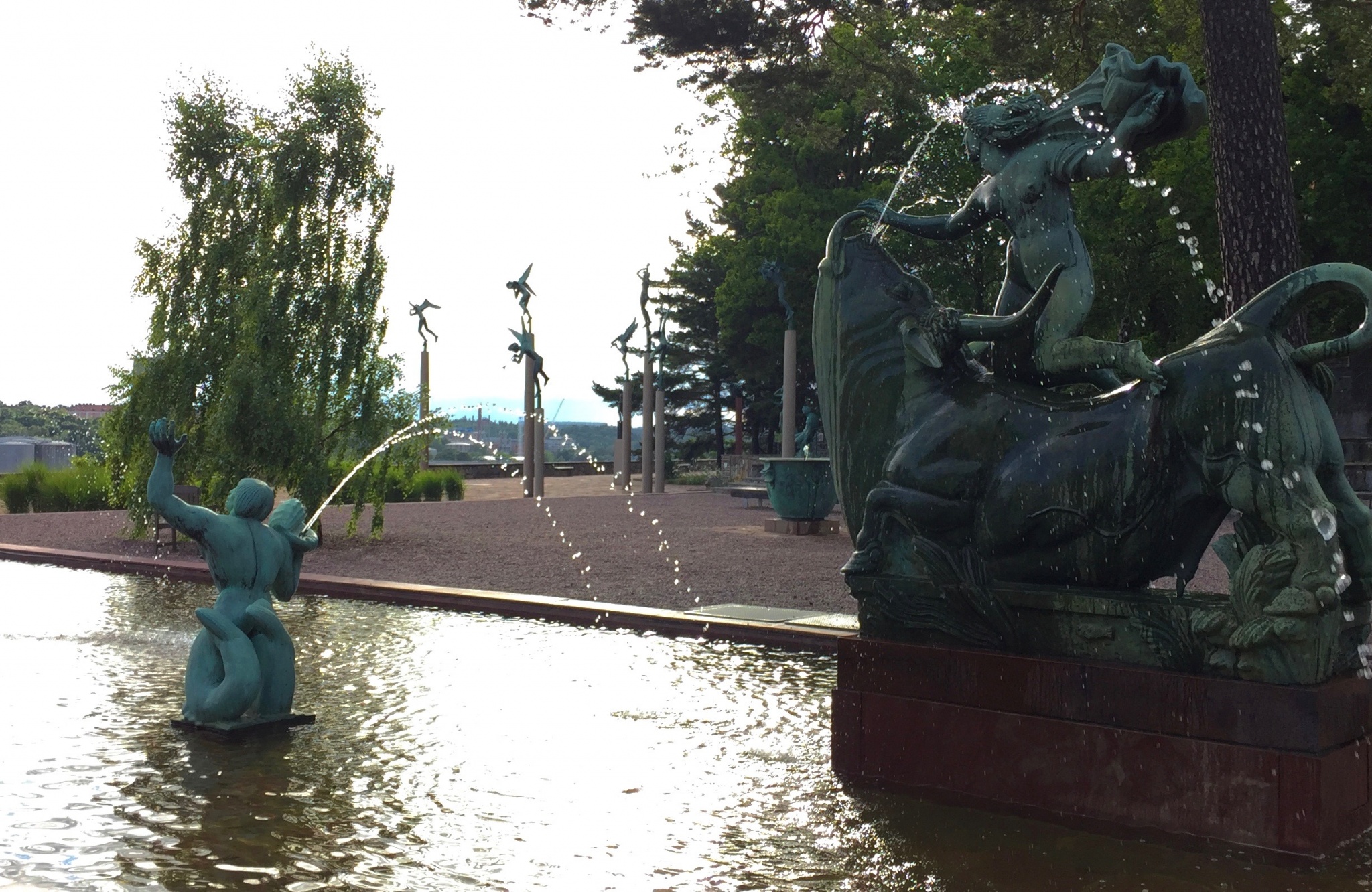 Fotografiska Musee
The Fotografiska Museum is housed in a 1900's historic buildings and features the works of world-renowned photographers with 4 major photographic exhibits and 15-20 smaller shows.  From the fourth floor, you can also enjoy one of the best views of the city and amazing food. Even Fotografiska's award-winning restaurant run by renowned Paul Svensson is all about design with locally sourced seasonal dishes that are cooked and combined based on colour, form, aroma and texture.
The Stockholm Subway System Art
Over 90 of Stockholm's subway stations feature art installations, mosaics, paintings and reliefs by over 150 artists. Often referred to as "the world's longest art exhibition" all you need to enjoy it is a subway ticket.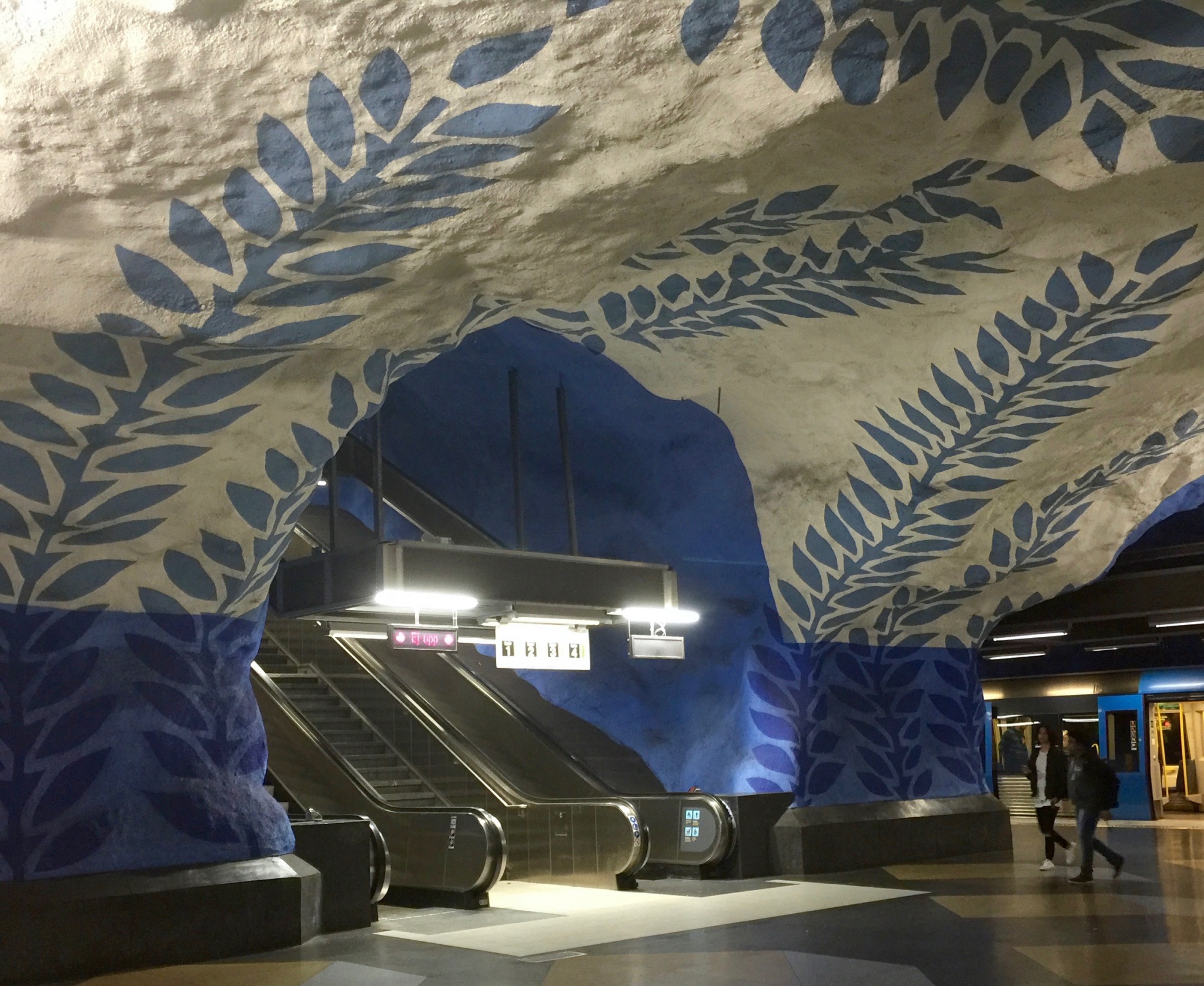 Stockholm Public Library
Stockholm's Stadsbibliote is one of the city's most notable buildings with a cylindrical central surrounded by three cubical wings. Its lending hall is shaped as a rotunda and is a favorite place for photographers to visit. Designed by Gunnar Ashland the Stockholm Public library is an example of Nordic Classicism or Swedish Grace architecture which flourished in Sweden between 1910 and 1930 as a result of influences from Nordic vernacular architecture, Neoclassicism and Modernism or Functionalism.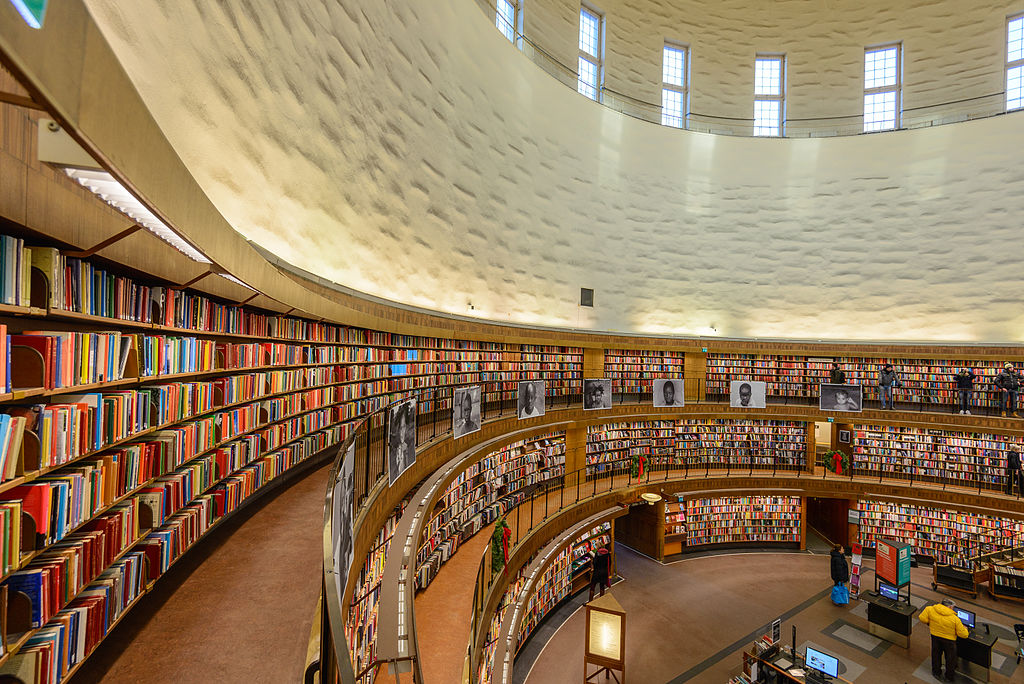 Hallwyl Museum
The famous Hallwyl Museum is located on the historical Hallwyl House of central Stockholm. The lavish Victorian house originally belonged to the Count and Countess von Hallwyl, which was donated to the government later. The rooms have been presevered in the original manner giving you the opportunity to travel back in time and get a rare glimpse the life of Swedish aristocrats more than a hundred years ago. The museum also houses an extensive collection of Dutch and Flemish old master paintings.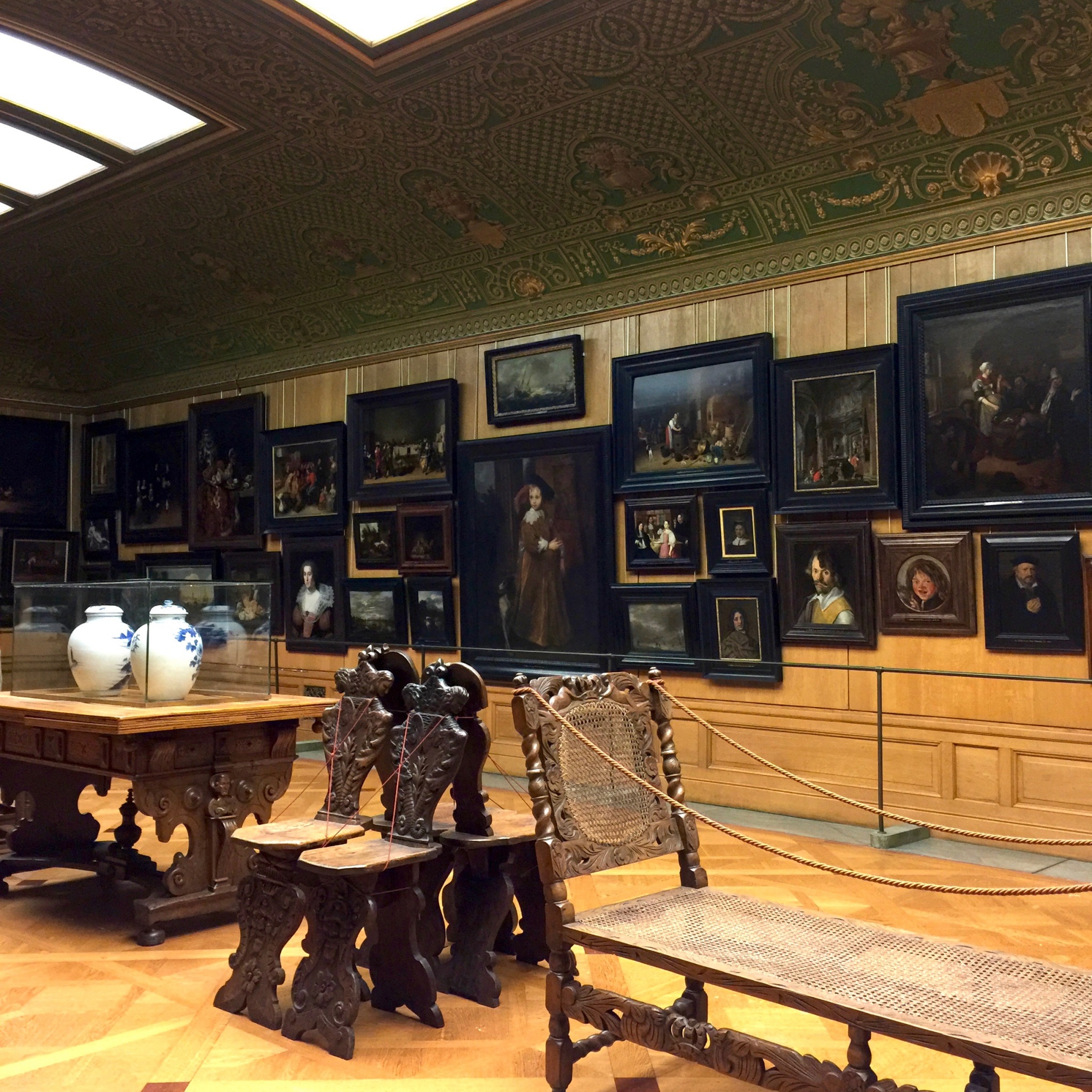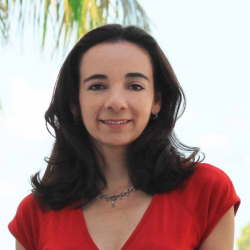 Latest posts by Paula Bendfeldt-Diaz
(see all)