This is a compensated campaign in collaboration with the Stouffer's and #WeAllGrow Latina Network.
This delicious sweet potato and chorizo soup is easy to prepare and makes the ideal side dish for lasagna.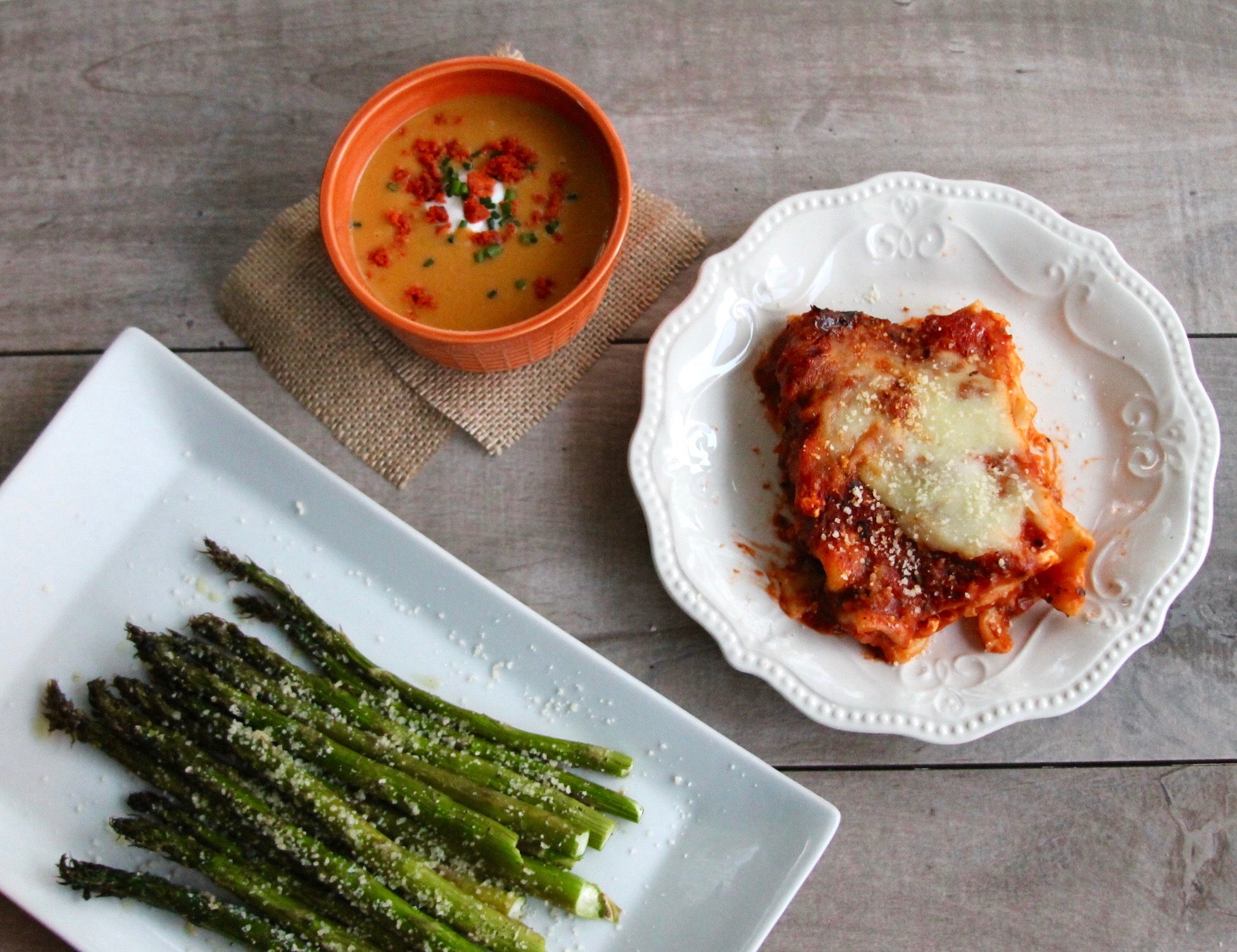 As the holidays get closer our lives get busier and it's often very difficult to eat balanced meals. Lasagna is my daughter's favorite food but I rarely have the time to prepare it from scratch so I always have a Stouffers®  las Family Size Lasagna with Meat & Sauce in our freezer.  I usually pair the lasagna with some vegetables as a side dish and with bread. As the the weather start to get cooler (we finally broke into the 50s here in Florida and we are really excited) I often crave a home made soup. So a few nights ago I decide to make a home made sweet potato and chorizo soup to accompany our lasagna along with some asparagus and of coarse some fresh bread.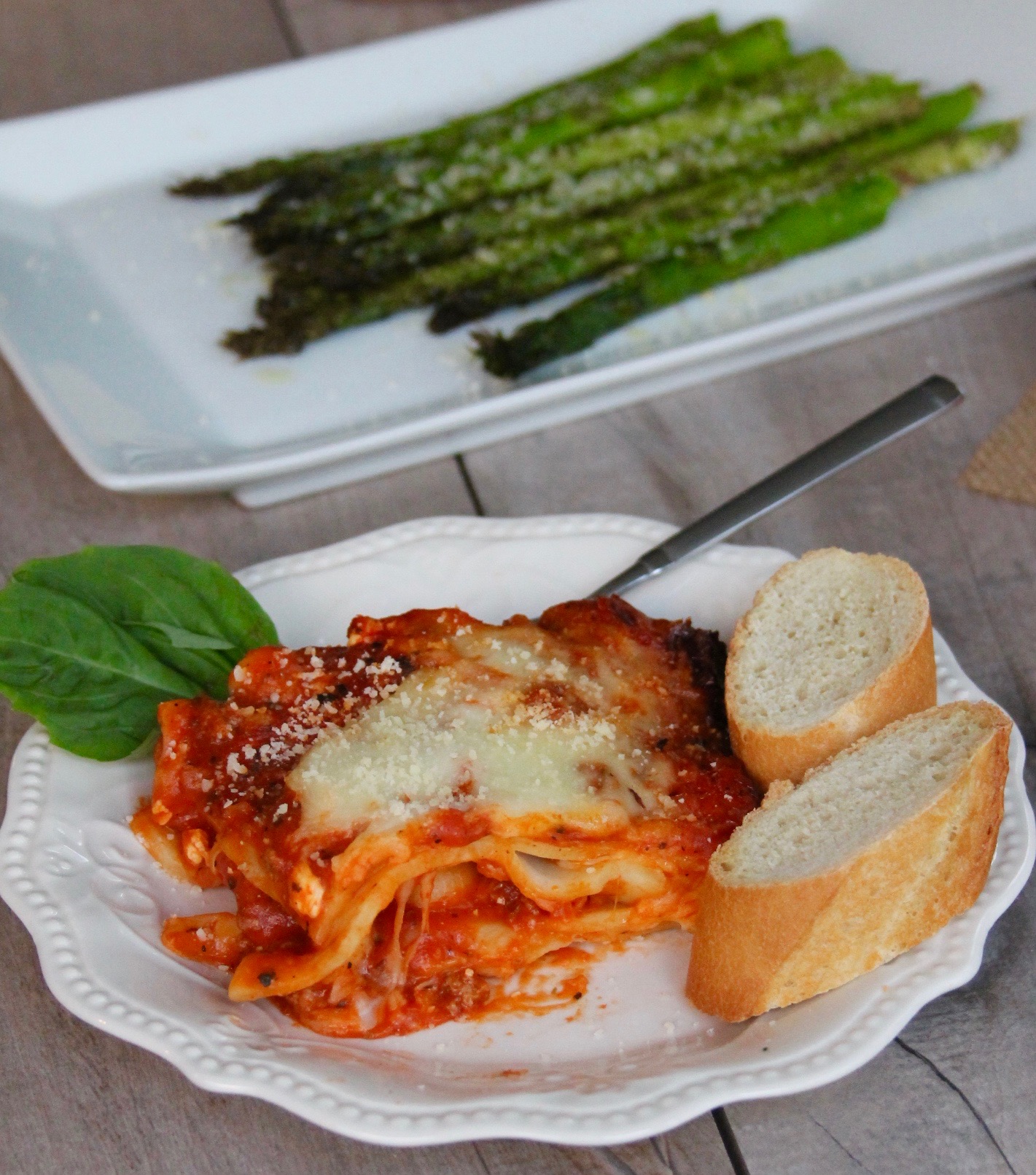 Sweet Potato Chipotle Soup With Chorizo Recipe
Ingredients
3 pounds sweet potatoes, washed with skin on
1 tbs olive oil
1 small Yellow Onion, chopped
1/2 tsp salt
1 tbs ground ginger
1 tbs garlic powder
4 cups chicken stock
1 chipotle pepper in adobo sauce
1 can diced tomatoes
½ cup of Mexican crema
2 red chorizos
Scallions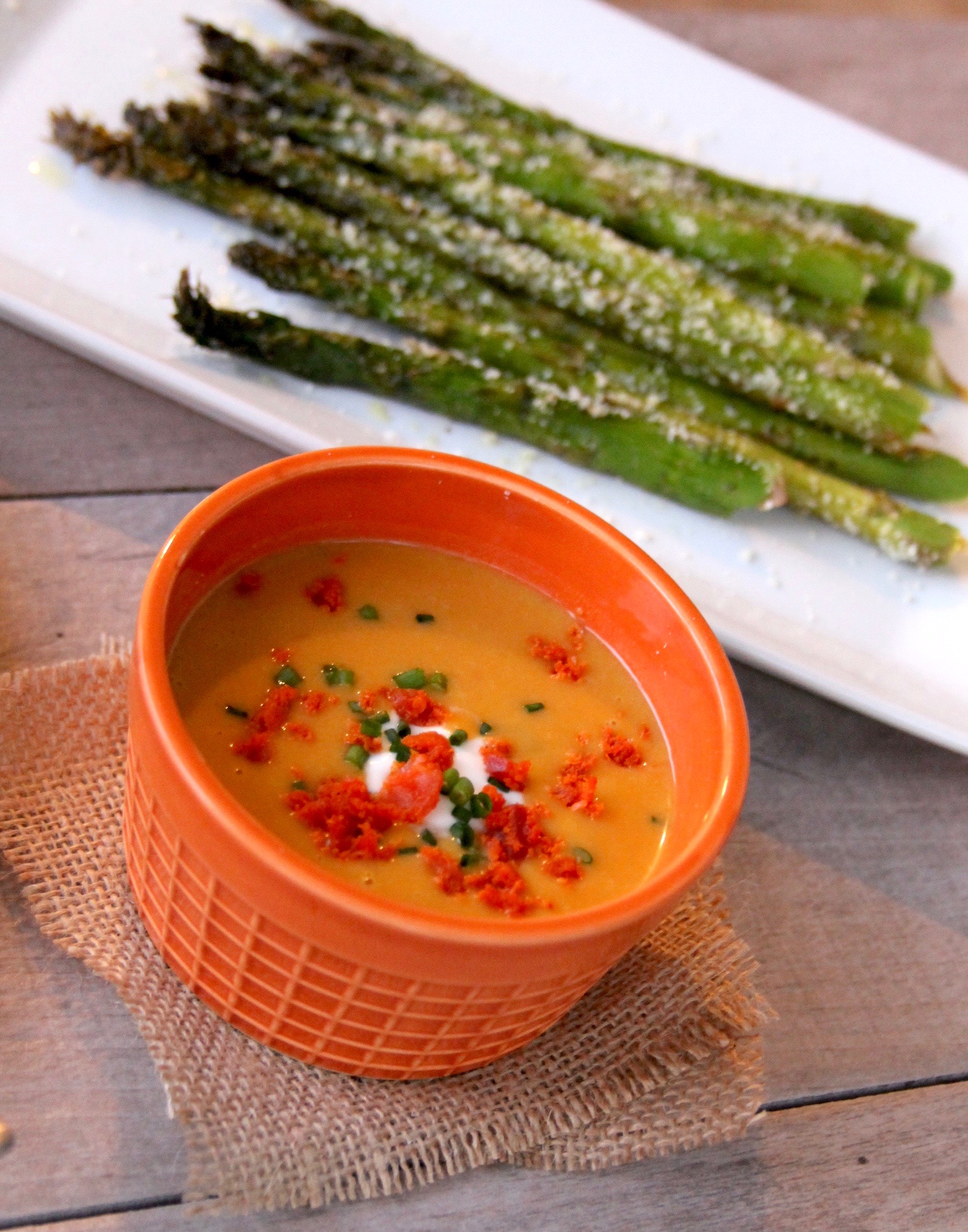 Directions
Preheat oven to 400F degrees. Place the sweet potatoes on a baking sheet and bake for 45 minutes to 1 hour until they are soft when pressed. Do not pierce the skin; you want the skin to balloon while cooking so it's easier to remove.
To a large stock-pot add the olive oil on medium heat and sauté onion for about 8 minutes until translucent.
Add garlic an ginger and sauté for another minute.
Remove the skins from the sweet potatoes and place them in large mixing bowl. Using a potato masher roughly mash the sweet potatoes.
Add sweet potatoes, chicken stock and diced tomatoes (do not drain) to the stock pot and bring to a boil.
Reduce to low, set a timer for 10 minutes and simmer until the potatoes are just fork tender.
Scoop two cups of the potato/broth mixture out and pour it into a blender. Add the chipotle pepper. Blend the mixture into a smooth puree.
Return the soup to the stock pot and bring to a boil.
Reduce heat to low to simmer.
Peel the chorizos and slice them. Place them in a food processor and pulse a few times until crumpled.
Serve the sweet potato and chipotle soup with a dollop of Mexican crema and sprinkle chorizo and scallions.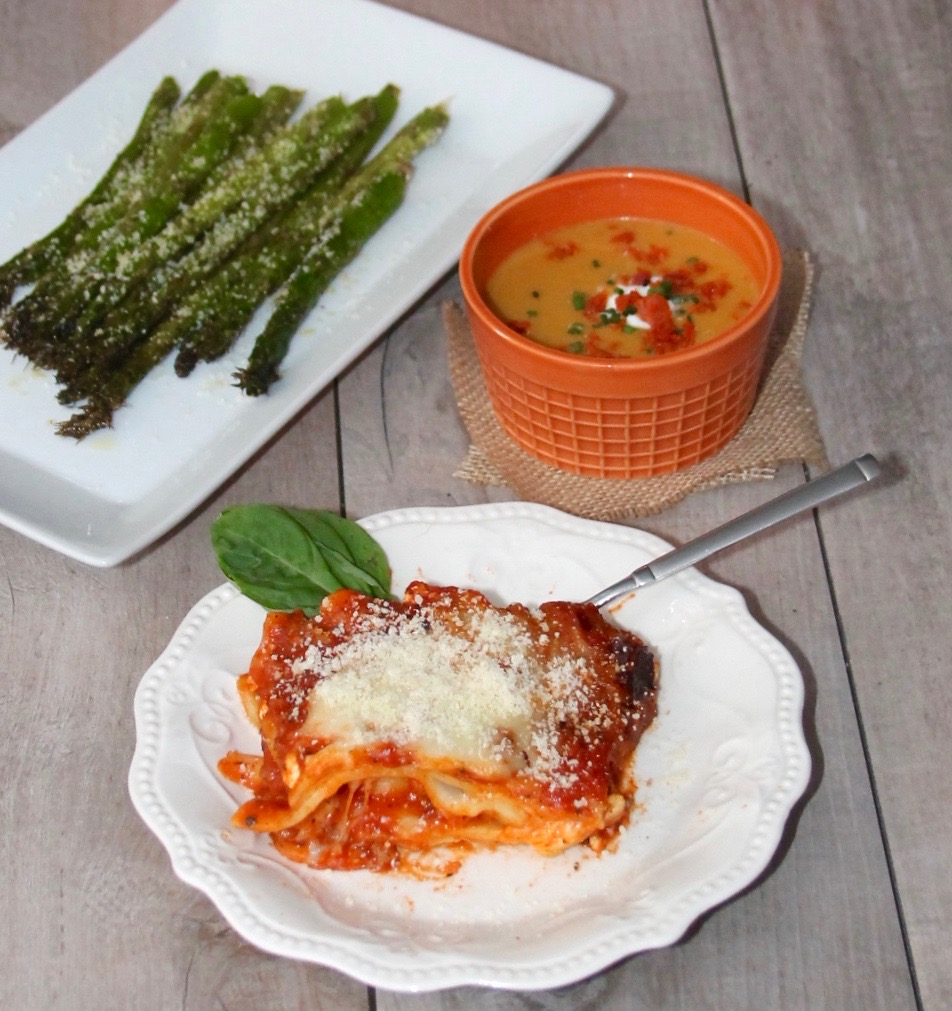 This soup provides you with a delicious and hearty side winter side dish filled with vegetables. It's easy to make and it's the perfect comfort food for cooler nights. You can leave the chipotle pepper our for this recipe to be kid friendly. I usually add the chipotle to half of the recipe and leave the other one without the heat so that the kids can enjoy it.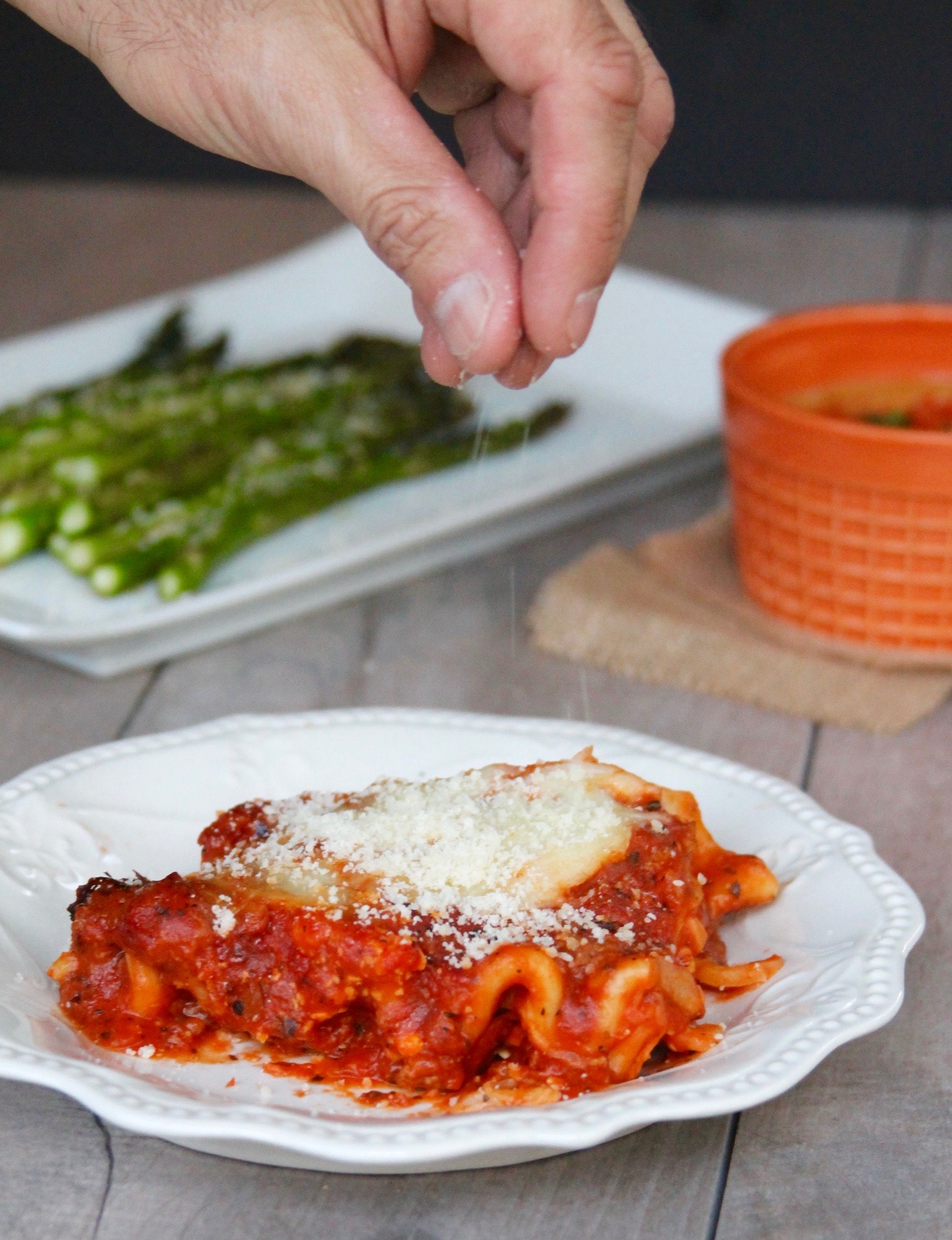 We all want to eat better but we often feel like there is not enough time. Research shows that Americans are only meeting MyPlate recommendations for vegetables, fruit, proteins, dairy and grains seven days out of 365 this is why Nestle has developed the Balance Your Plate educational program designed to help you put together delicious and nutritious meals that incorporate both frozen and fresh foods. Balance Your Plate offers lots of recipes and tips so that you can choose the perfect side dish pairings to provide you with a nutritious better for you meal by combining fresh produce and ingredients along with your frozen meals.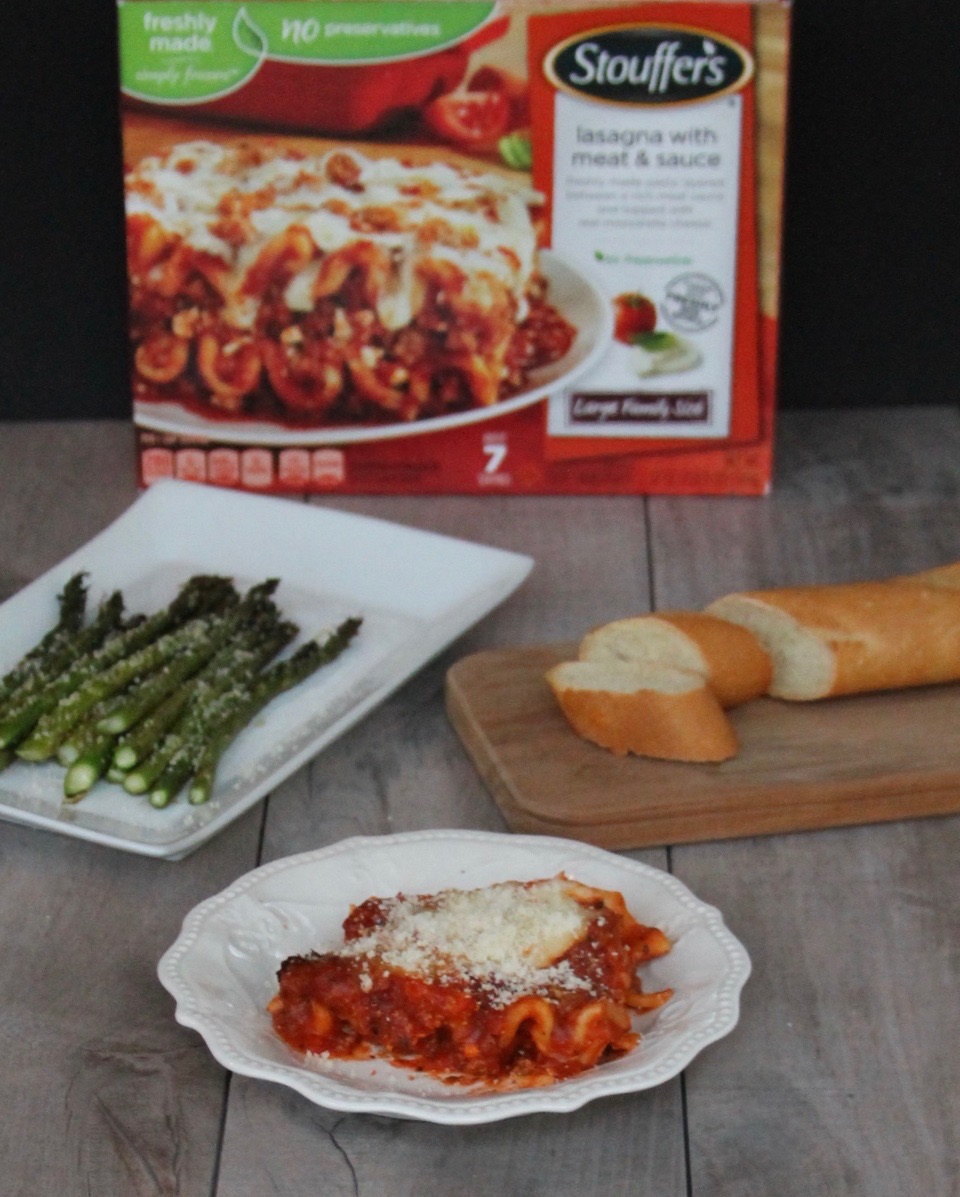 I really love that Stouffer's has simplified their recipes and the result is the same great taste with fewer ingredients. I really like that Stouffer's Lasagna With Meat Sauce is made with the same ingredients I would use to make it at home like vine-ripened tomatoes, freshly made pasta, and real mozzarella with no artificial flavors, colors or preservatives. The Stouffer's family size lasagna is ideal for a quick weekday dinner, you just pop it into the oven and pair it with simple sides to balance your plate, and serve!!
This is a sponsored conversation written by me on behalf of Stouffer's. The opinions and text are all mine.