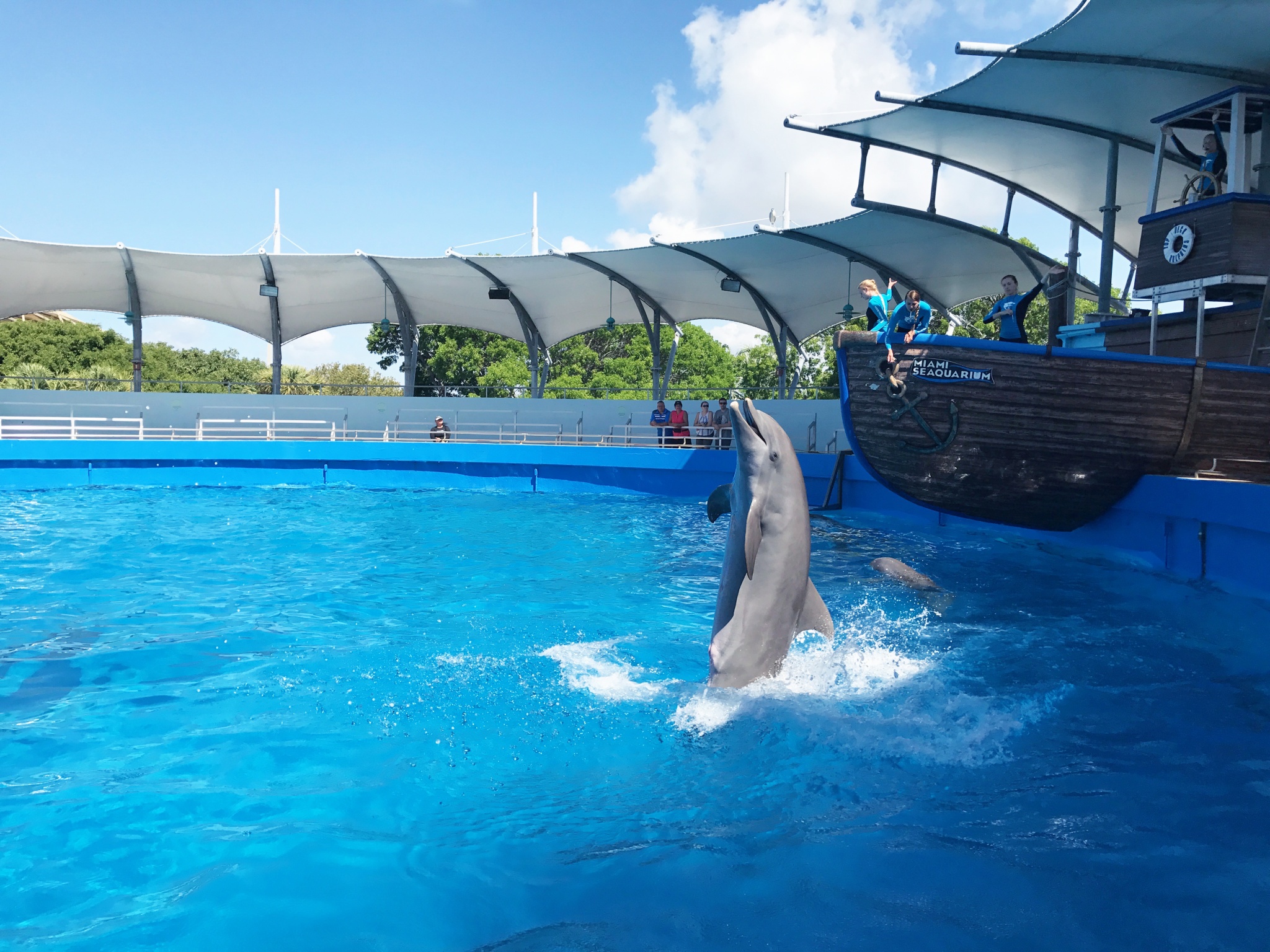 I remember visiting the Miami Seaquarium as a child with my parents. It was the first aquarium I ever visited and as I watched the dolphin and killer whale shows my heart soared with excitement. It's one of my most cherished memories growing up. The experience had such an impact on me that for most of my elementary years I wanted to become a marine biologist when I grew up; that dream did not become a reality but I have felt a strong connection to the ocean and sea creatures ever since.
So for my daughter's 12th birthday, we decided to celebrate by taking the kids to the Miami Seaquarium and making some family memories of our own. It was great to go back after so many years and get to experience all of the shows and marine exhibits.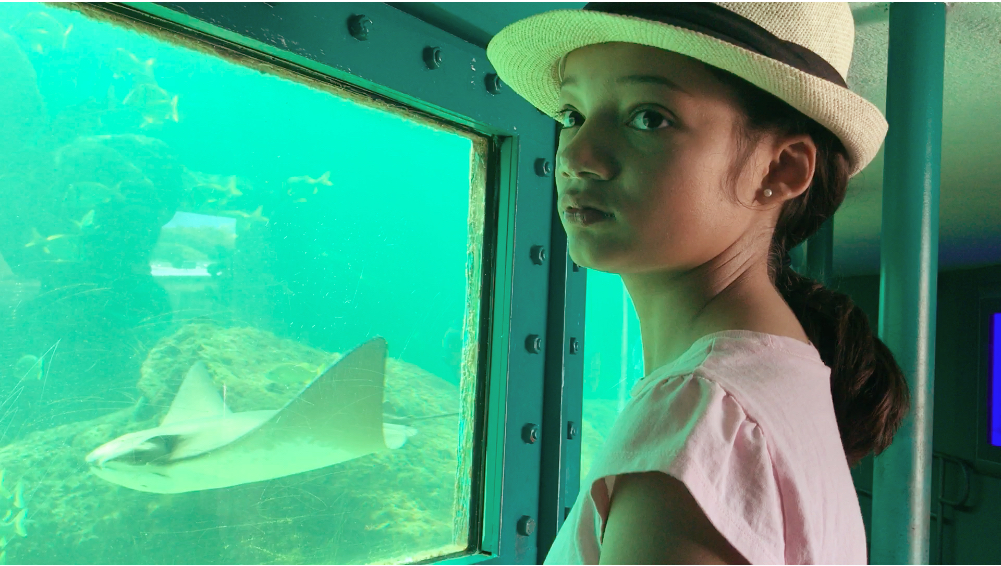 My kids loved watching fish, sharks, and stingrays on the tropical reef aquarium and feeding the cow-nose and southern stingrays at the Stingray Touch Tank.  I was excited to relive childhood memories as I watched the Flipper dolphin show where a group of bottlenose dolphins perform in the lagoon that served as the original set for the TV show!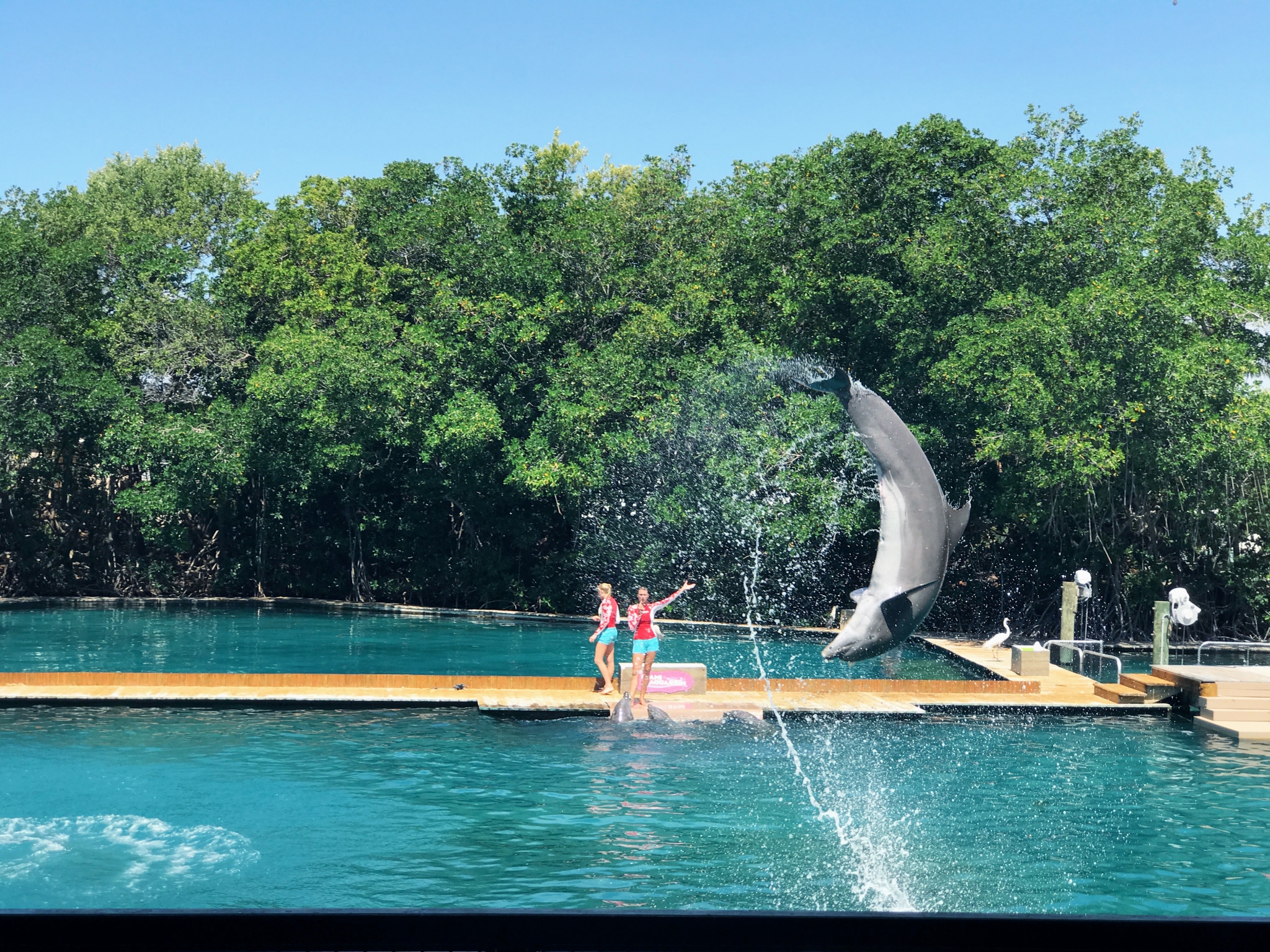 Animal Interactions at the Miami Seaquarium
The Miami Seaquarium offers quite a few different animal interaction opportunities. From swimming with dolphins and interacting with penguins to swimming with seals. For those looking for a personal experience with the dolphins, the Miami Seaquarium offers a Dolphin Interaction program. Options include the quite intensive Dolphin Odyssey experience which includes dolphin kisses and even a dorsal fin pull ($210) and the shallow-water Dolphin Encounter ($110).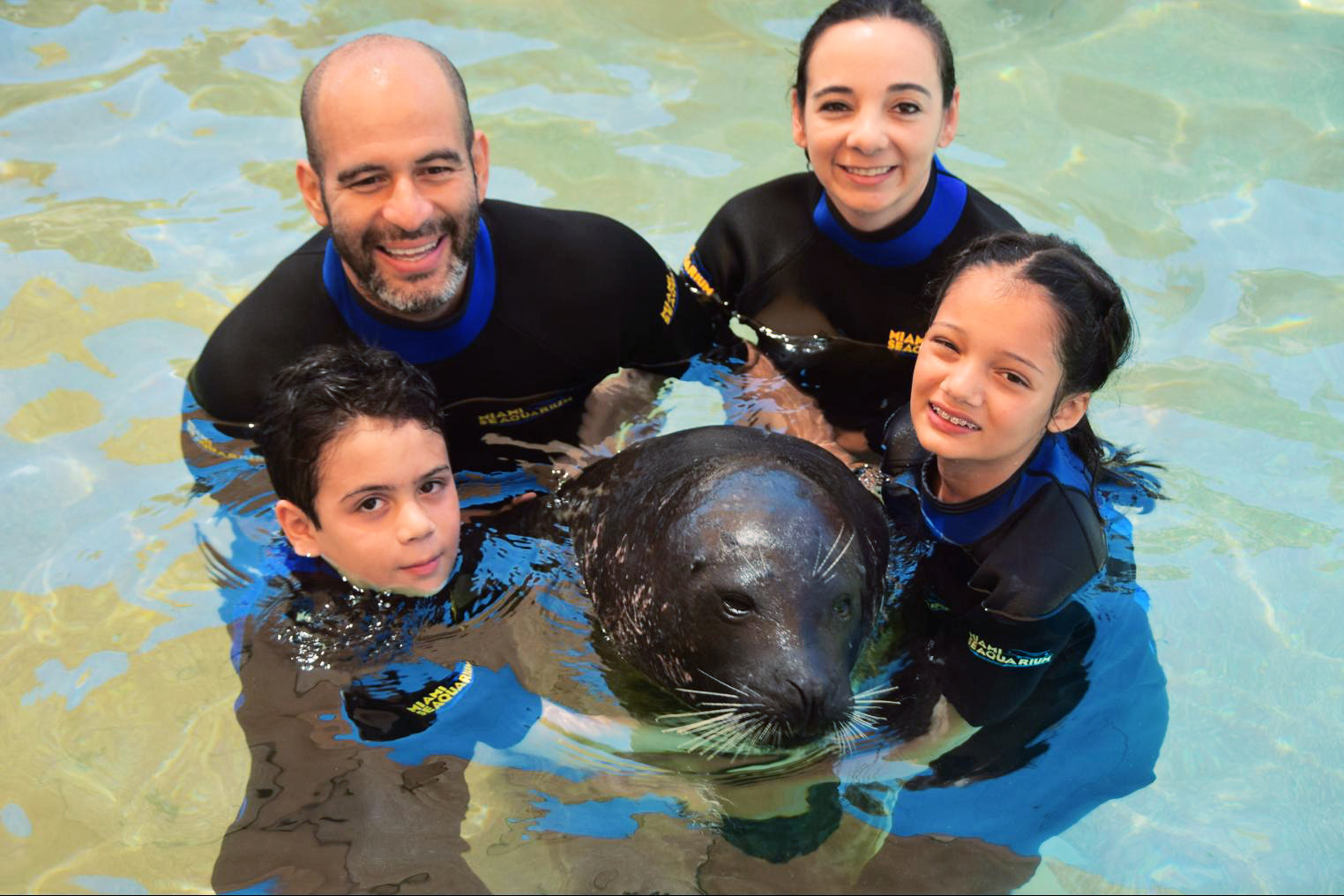 Swimming With Seals
We have swum with dolphins in a few different places in Florida but we had never swum with seals before so chose the Seal Swin ($110). We were excited to do this for the first time and the experience just blew us away! For about 20 minutes we got to swim and interact with harbor seals and learned so much about these animals and about how they are trained.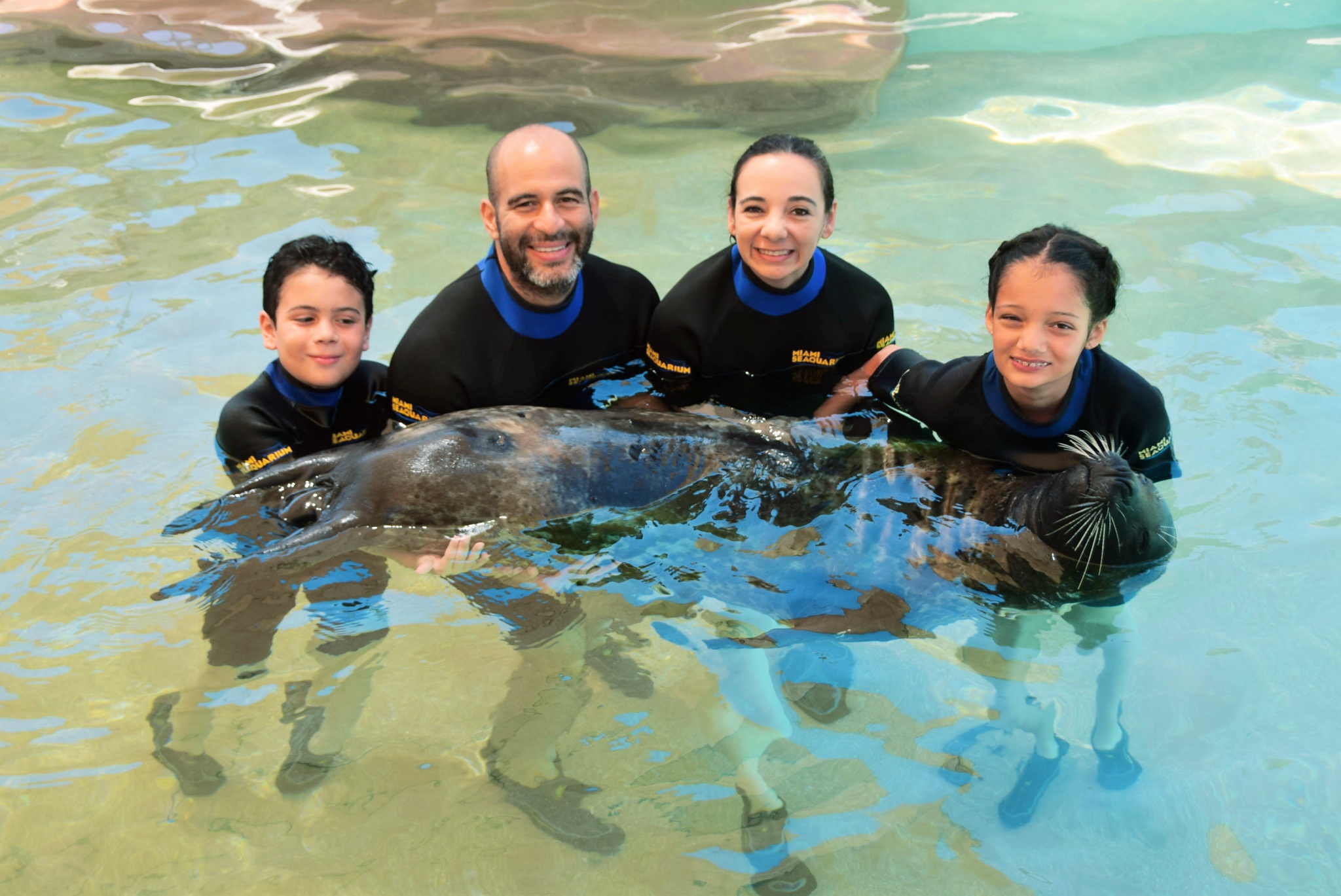 Seals are such fun and playful animals and getting to interact with them in the water was pretty amazing and being able to share this unique experience as a family is something we will never forget.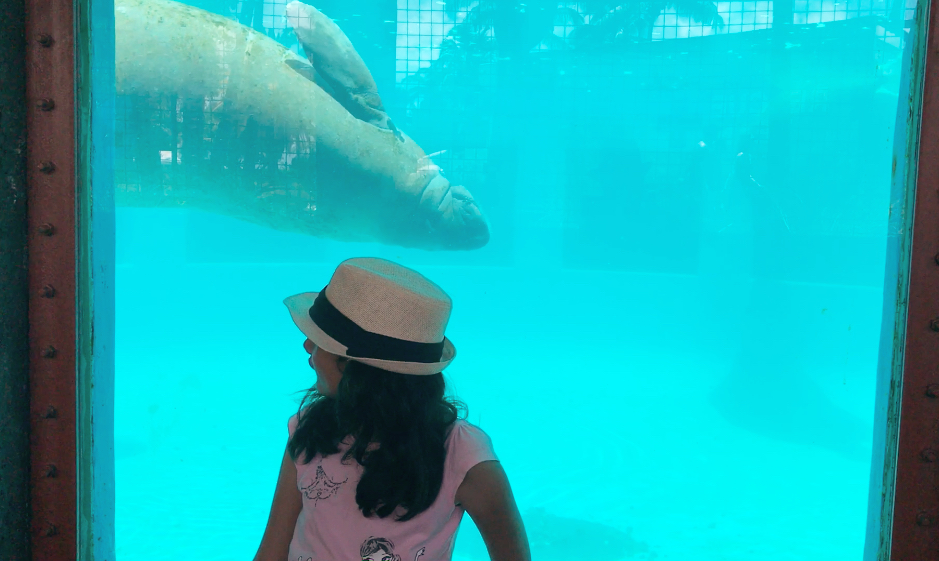 Some other of our favorite experiences at the Miami Seaquarium included the manatee exhibit where learned how we can help save these endangered gentle giants.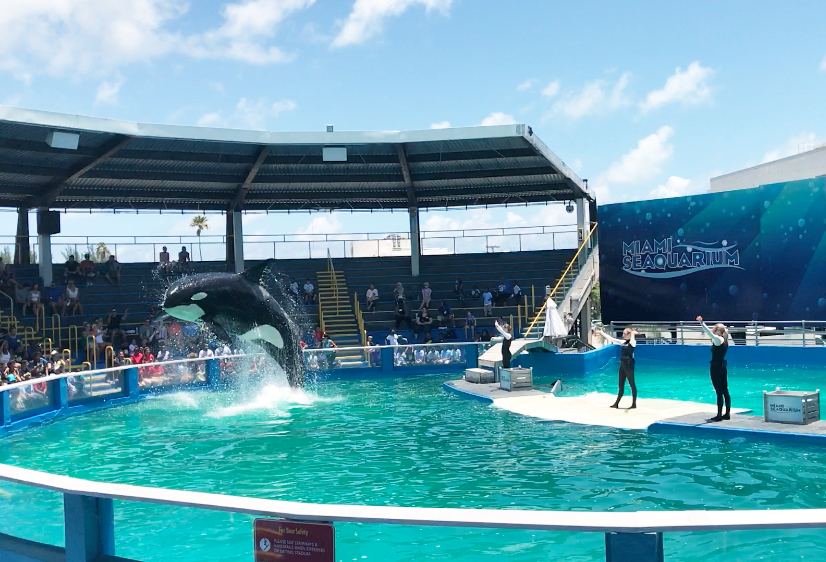 The Miami Seaquarium also stages shows with sea lions and a killer whale and dolphin show.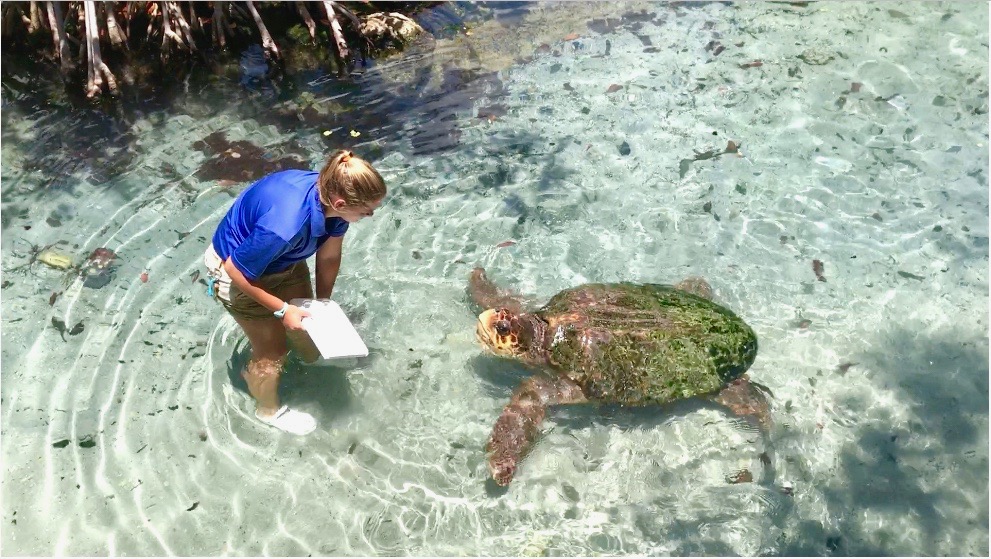 The Discovery Bay showcases an endangered mangrove habitat and is home to sea turtles, alligators, herons, egrets, and other shorebirds.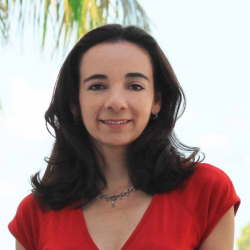 Latest posts by Paula Bendfeldt-Diaz
(see all)