This post was sponsored by SanDisk as part of an Influencer Activation for Influence Central and all opinions expressed in my post are my own.
If you're looking for the best wireless phone charger the Ixpand Wireless Charger Sync from SanDisk is the way to go as it is also the easiest way to back up your phone. Not only does it charge your phone wireless it also automatically backs up your photos, videos and contacts.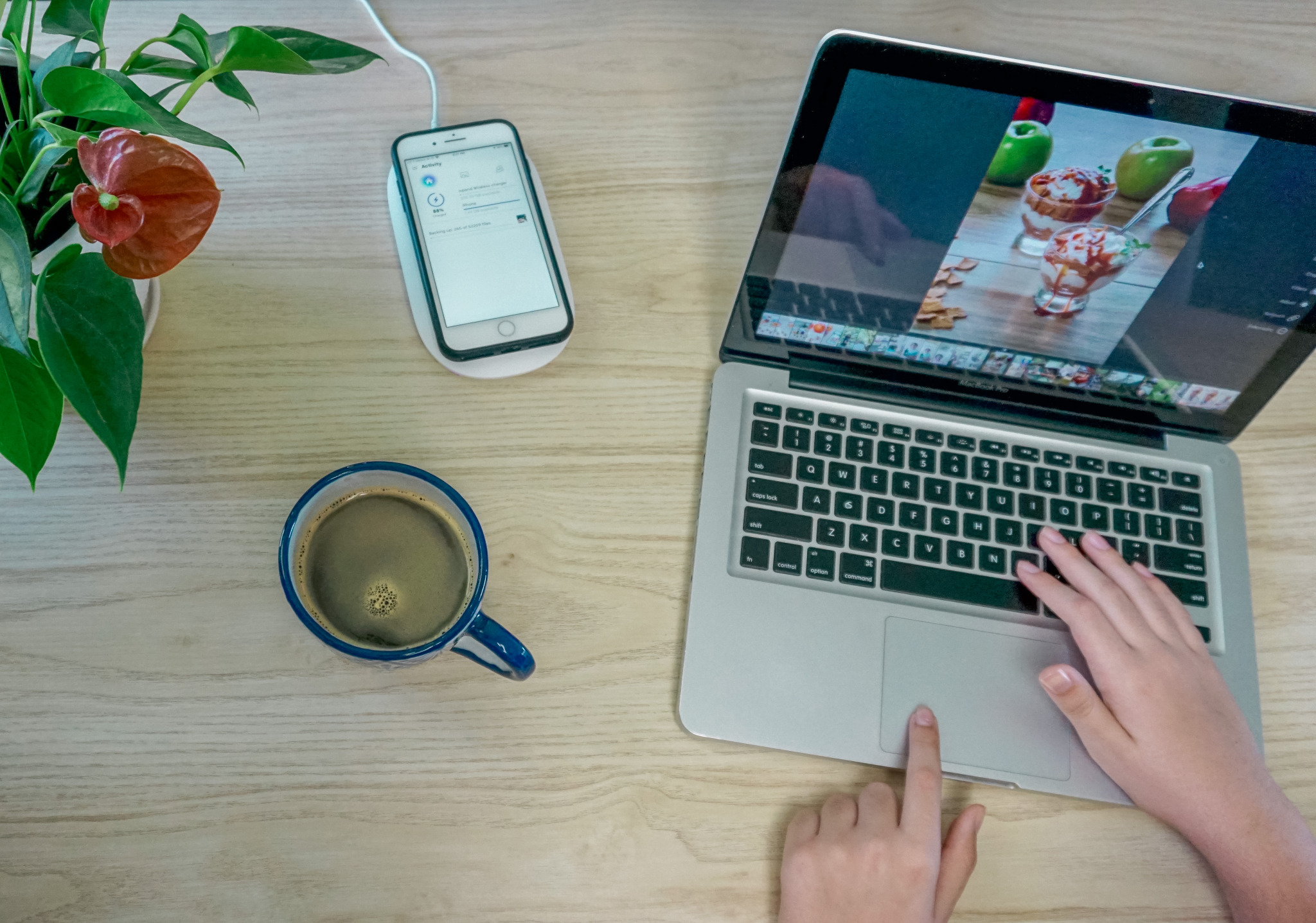 I may or may not have an obsession with taking photos with my phone. Not only do I use my phone to take photos for work, from travel pictures to recipes, I also love taking photos of my family and everyday moments. I always worry that I will lose my precious memories if my phone is damaged or lost. And right now you can get a 15% discount on Ixpand Wireless Charger Sync from SanDisk.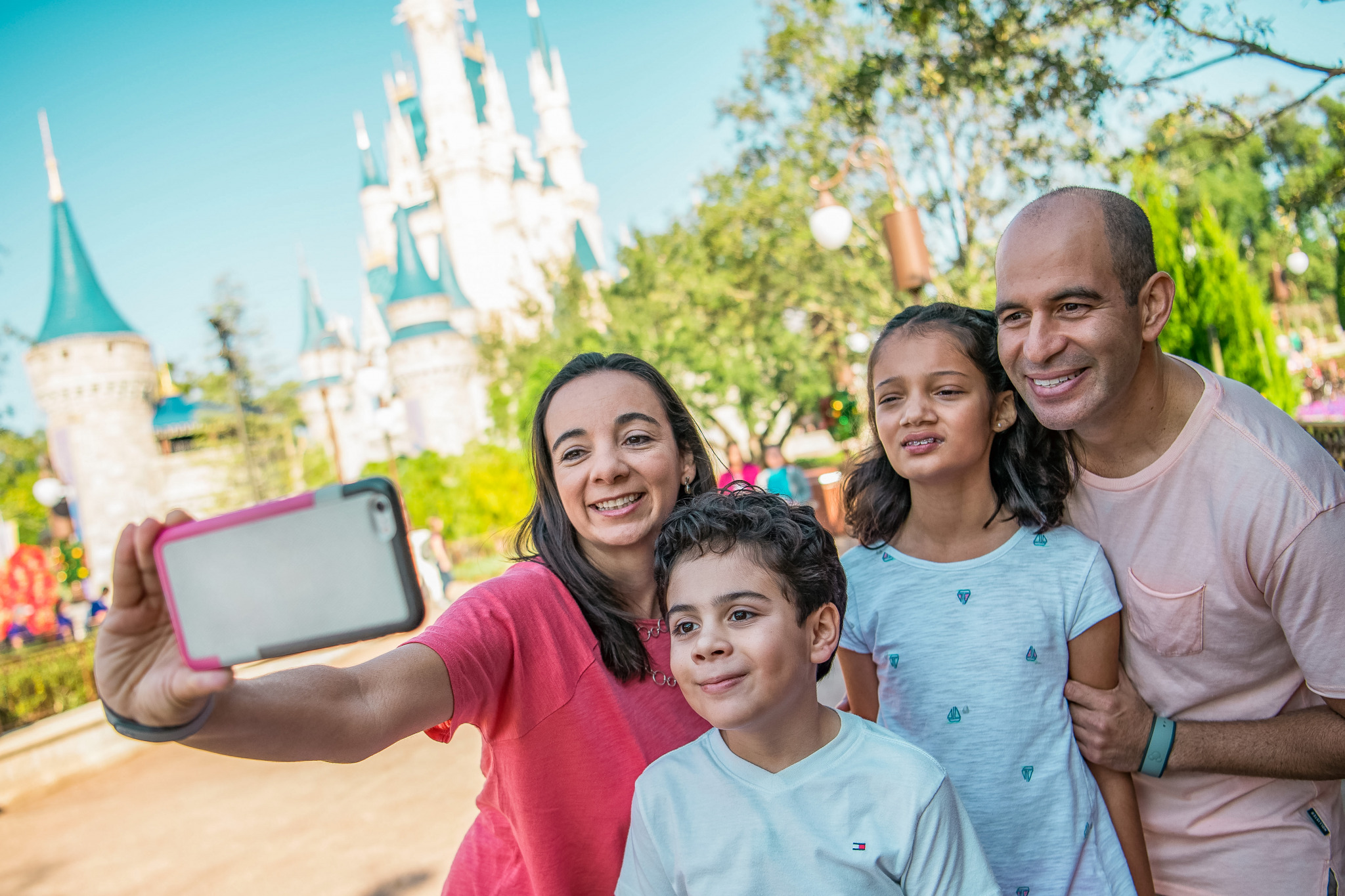 I've always liked the idea of a wireless charger, they are so convenient but the Ixpand Wireless Charger takes phone charging to a new level. Much more than just a charger, the Ixpand Wireless Charger Sync automatically backs up full-resolution photos, videos, and contacts just by placing your phone on the base of the product!
One of my favorite features is that you can use it with more than one phone. That means that my son, who also is an avid photographer just like her mom can also back up all of his photos. And it's so easy to set up that he was able to do it all by himself in just a few minutes
What I love about the Ixpand Wireless Charger
Wireless charging.
Wirelessly charging your phone is so convenient. And I love that the Ixpand Wireless Charger lets you charge your phone even with the case on. This is my first wireless charger and I'm loving it!
Automatic Backup.
The Ixpand Wireless charger is the world's first wireless charger with automatic local back up. Automatically back up full-resolution photos and videos, and your contacts, just by placing your Qi-compatible device (iPhone, AirPods or Android smartphone) on the base of the Ixpand Wireless Charger Sync That means that every night when I go to bed I know that all of my memories and work images are being backed up. And I have so many images, I have an issue with not deleting stuff but now I don't have to. This gives me such peace of mind!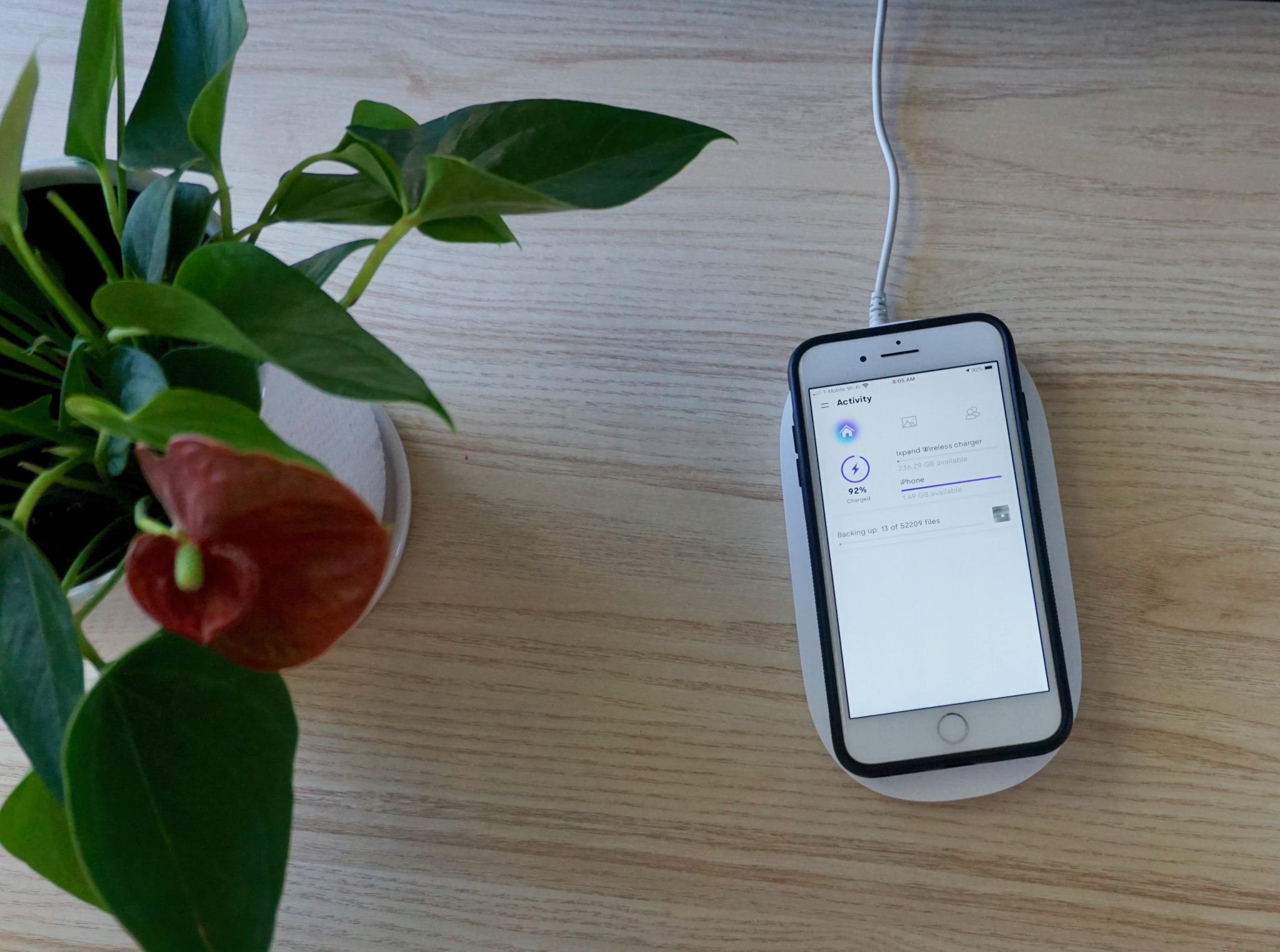 Easy setup.
I was surprised at how easy the setup was. Just download the app and follow the steps to connect your phone with the Ixpand Wireless charger. Then simply place your phone on the charger. The setup took just a couple of minutes! Now the backup, at least in my case may take a couple of nights because I have over 50,000 image and video files on my phone. Did I mention I'm obsessed with taking pictures?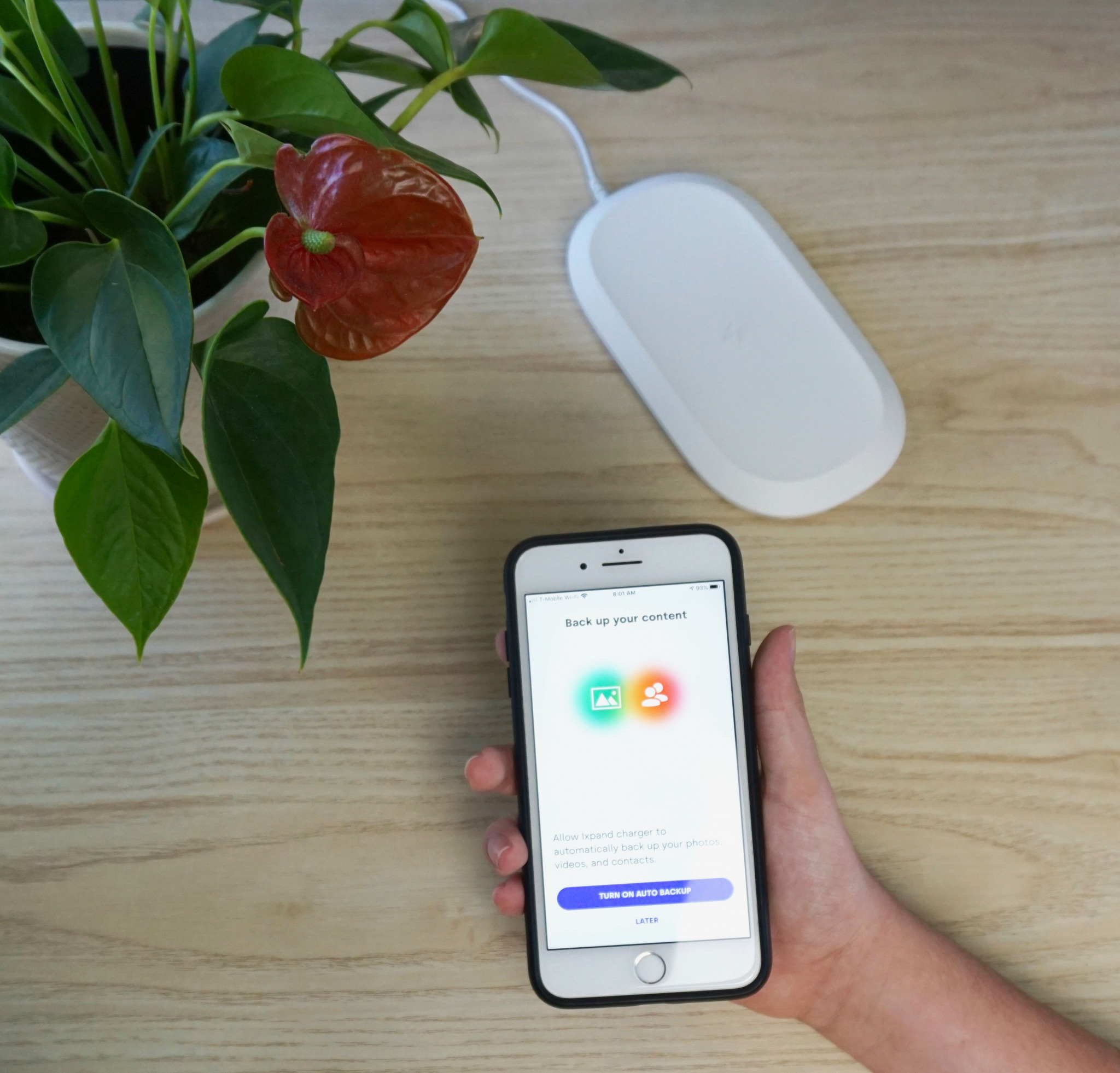 Personal backups for everyone at home.
You can share the Ixpand Wireless charger with everyone in your family. The charger creates personal backup profiles for each user so you can create personal backups for everyone at home.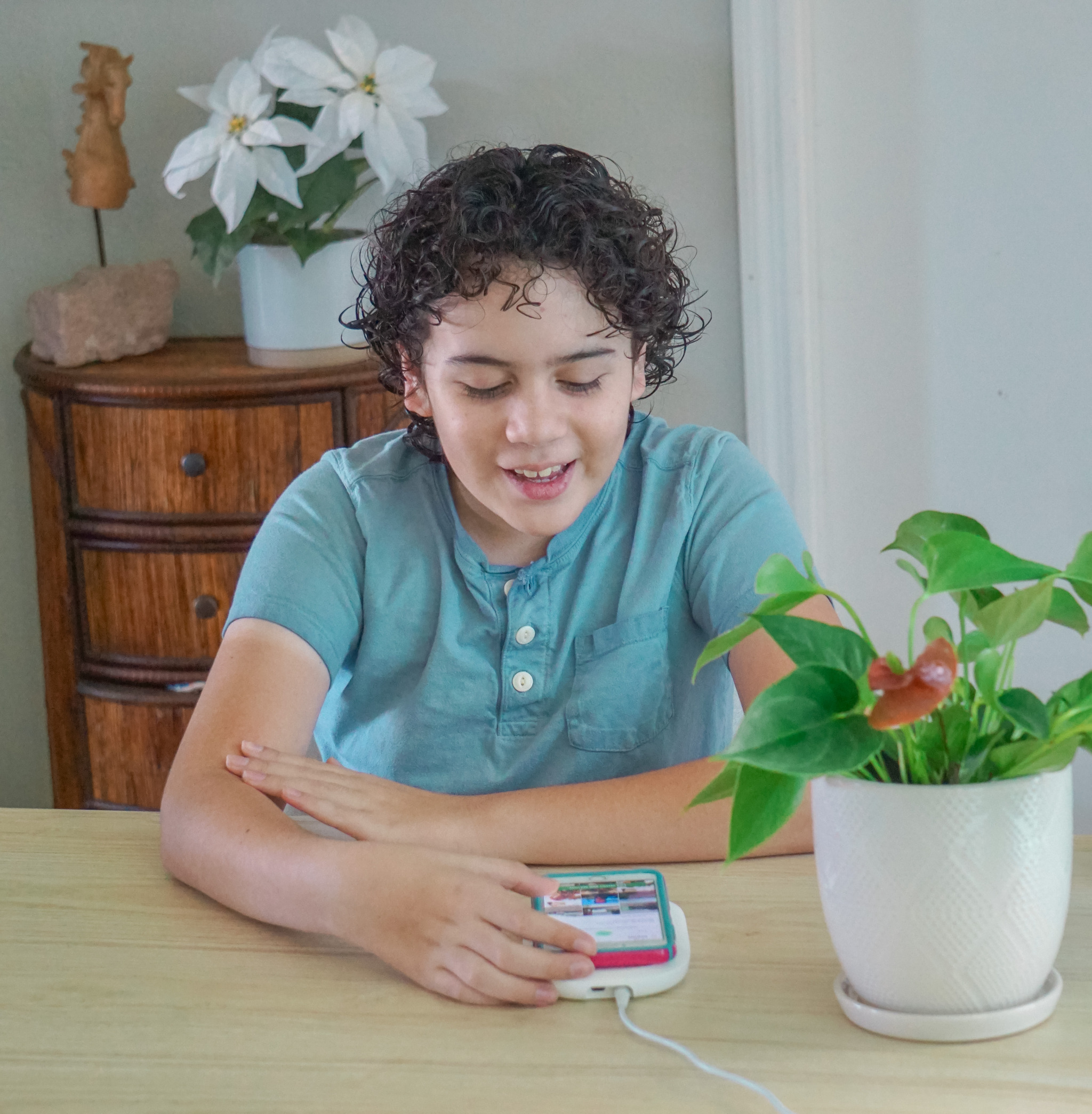 No more running out of memory.
The Ixpand Wireless Charger Sync has an intuitive app that lets you confidently free up space on your phone, knowing your photos are backed up in full resolution. You can also easily restore your photos to your phone at any time.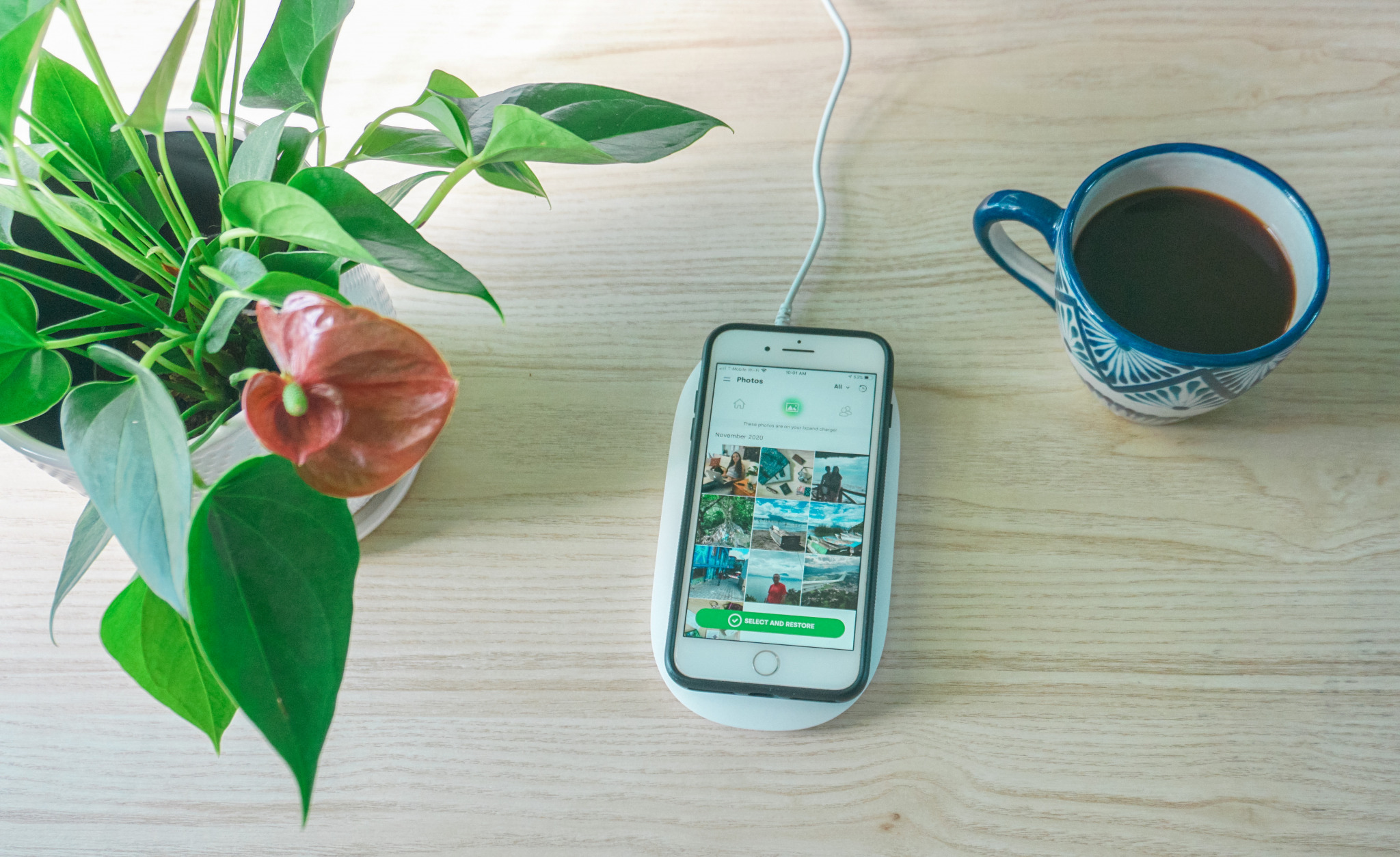 Fast wireless charging.
It supports fast wireless charging for AirPods Pro, iPhone 8 and up, Samsung Galaxy S7 and up, Samsung Galaxy Note 5 and up and other Qi-compatible phones even through most cases.
Many big cloud photo providers have announced the end of their unlimited photo backup options. In that light, automatic backup options become very important. With the Ixpand Wireless Charger Sync from SanDisk you can back up your photos in full resolution and there is no internet needed to carge and backup. And the best part: no monthly recurring fees!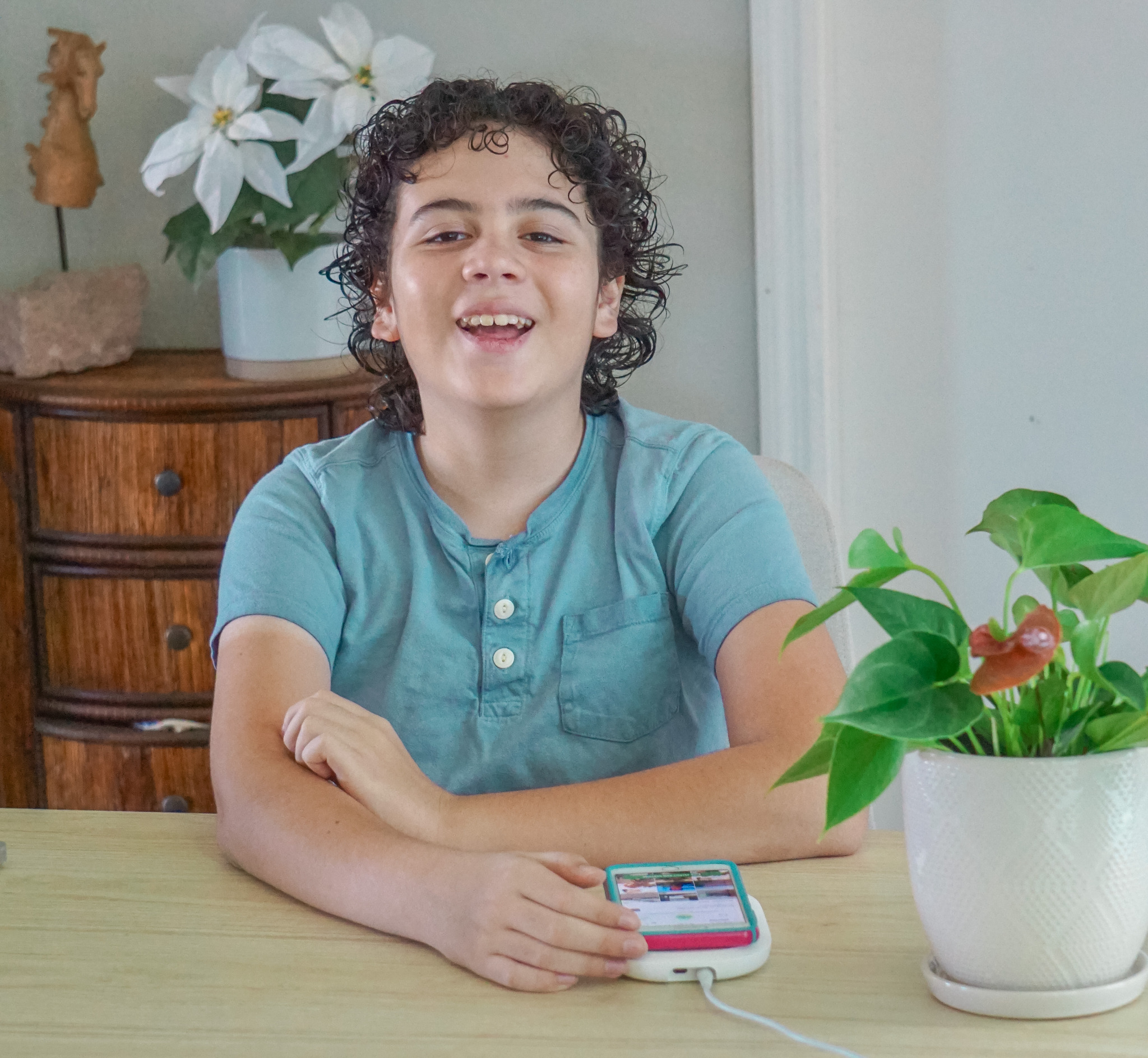 Everyone in my family is loving the Ixpand Wireless Charger and I'm thinking about getting one for my mom for Christmas because my mom is always worried about losing the photos on her phone.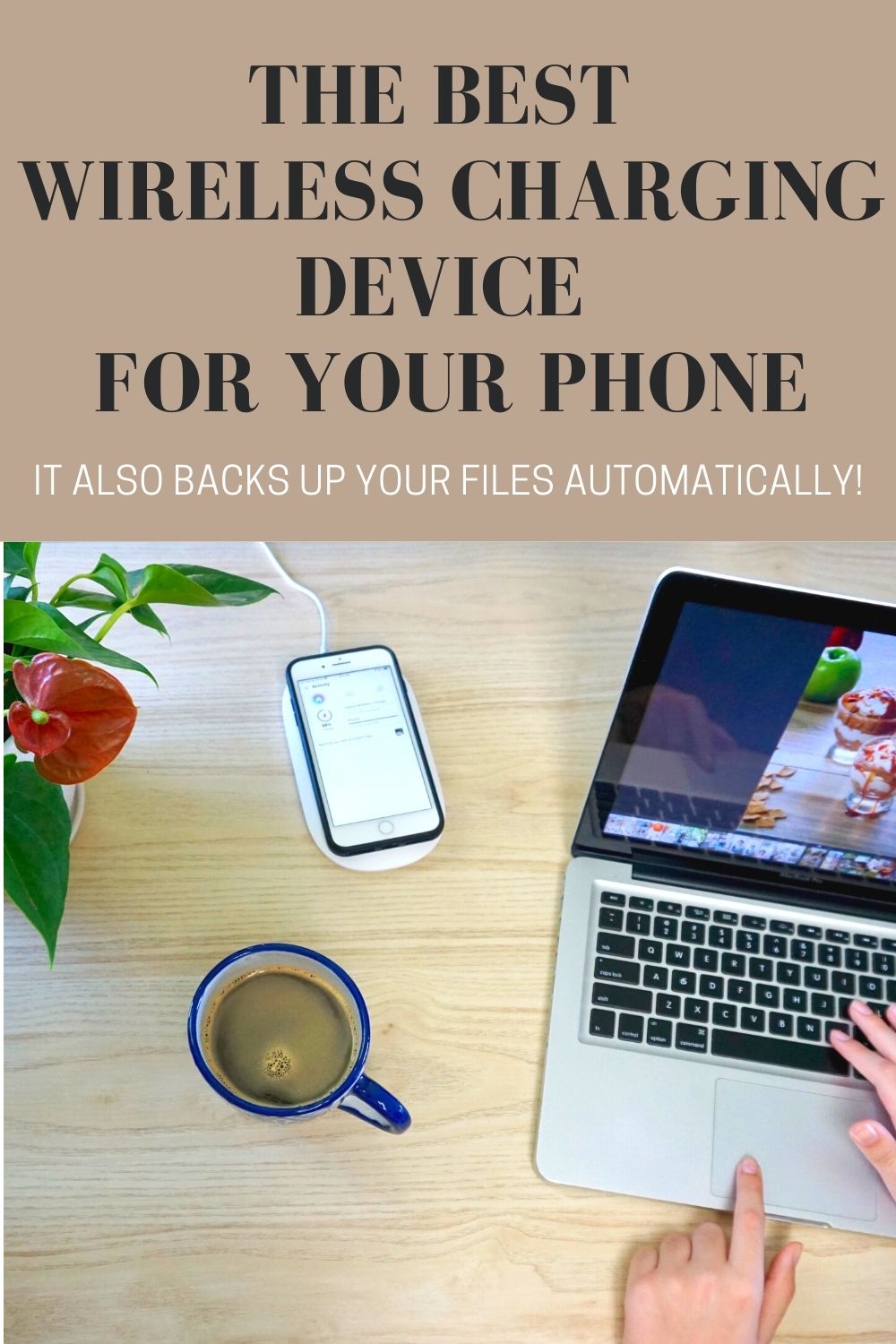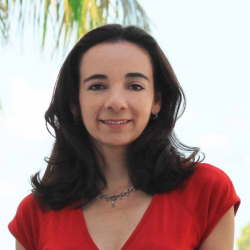 Latest posts by Paula Bendfeldt-Diaz
(see all)