These Masked Singer Night Angel cupcakes inspired in our favorite contestant from the show's Season 3 are super easy to make and perfect for a Masked Singer watch party. They are easy to make and making them take no time at all when you use our free printables!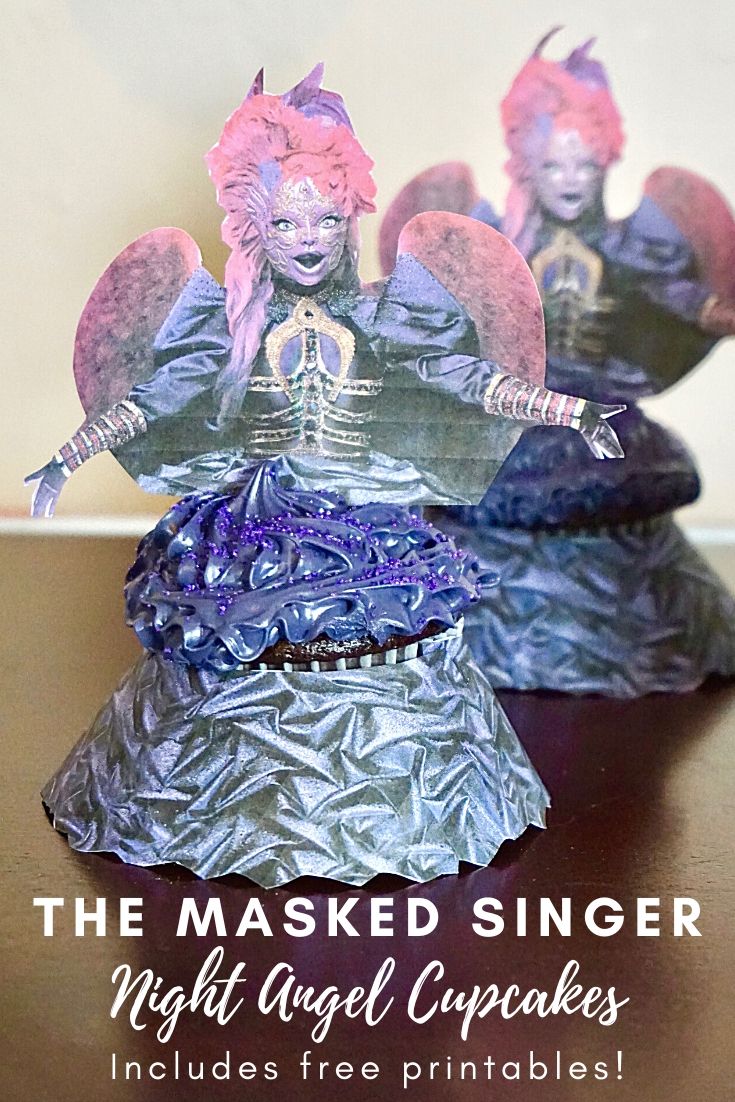 My daughter is a huge fan of Night Angel so we threw her a finale watch party Masked Singer birthday party. It was so much fun. Be sure to check out all of the Masked Singer party ideas I shared on that previous post from party themes and party food ideas to Masked Singer activities and games. There is even a free Cricut template so you can make your own Masked Singer logo t-shirts or other Masked Singer Cricut projects.
But now let's get on to making these awesome Night Angel cupcakes. By the way, we're pretty sure that Night Angel will turn out to be Kandi Burrus but we could still be in for a surprise as there have been quite a few huge surprises in Season 3 including Rhino and Bear, right?
If you want to speed things off you can make your cupcakes from a box but you can also use your favorite cake recipe if you feel like baking. Either way, these cupcakes should be ready in less than an hour from start to finish so there's still time to get these done before the Masked Singer Season 3 finale! What are you waiting for! Let's do this!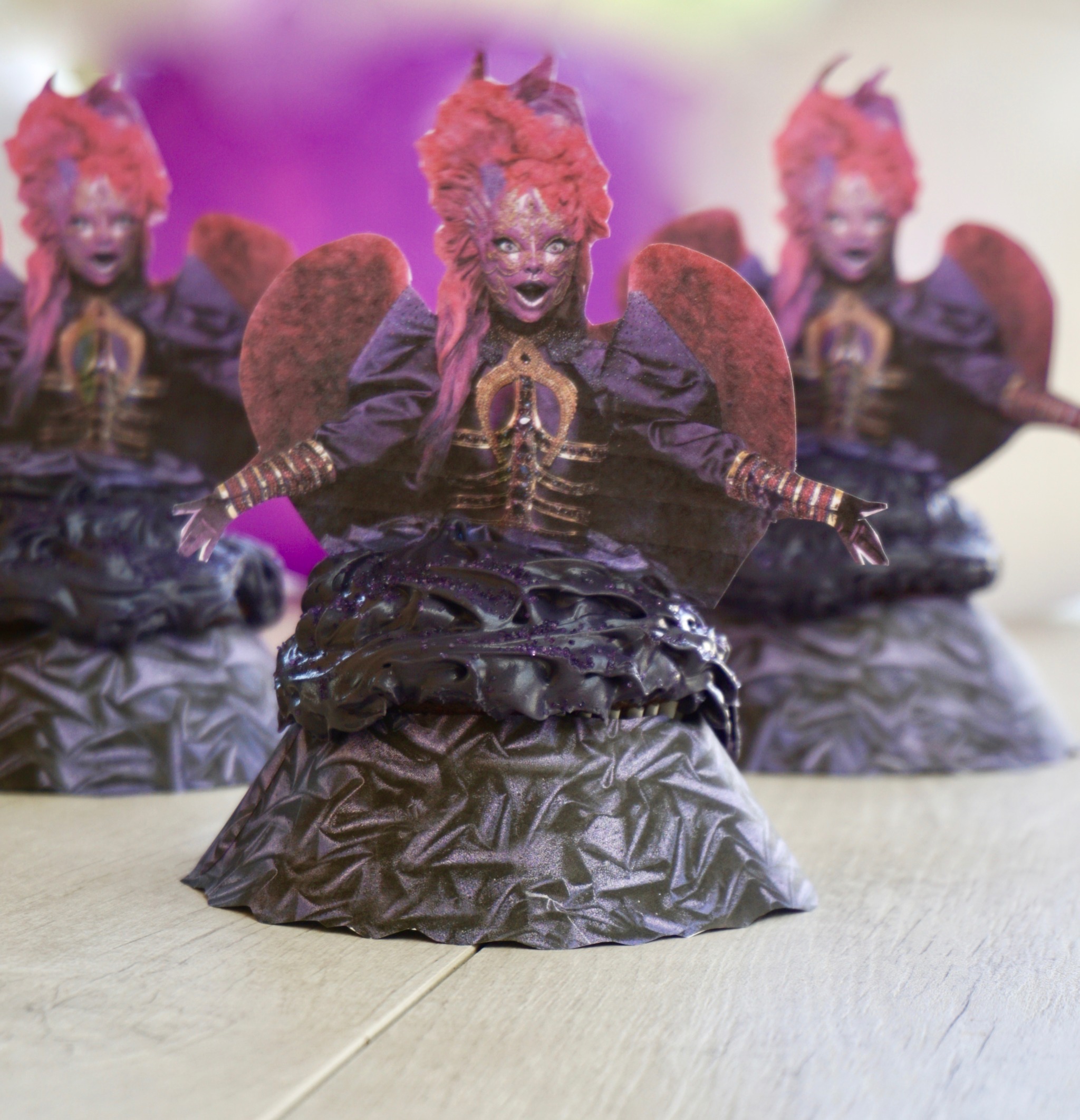 Materials
Cupcakes (I made mine from a box)
Card stock
Printer
Scissors
White glue
White frosting (you can make it, but I used store-bought frosting)
Violet, red, blue and black gel food coloring
Purple or lavender sanding sugar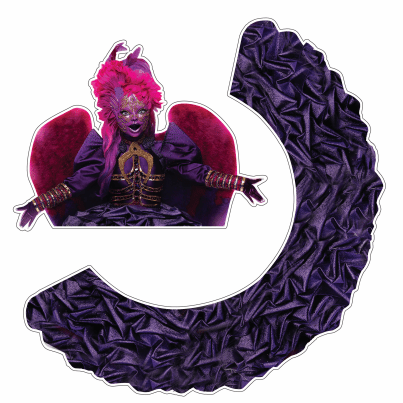 Instructions
Use your favorite cake recipe and bake your cupcakes or buy them (I used cake mix). You can make them in any flavor, I chose chocolate for mine.
Download the free Night Angel cupcake printables and print on card stock
Cut the cupcake liners and the Night Angels bodies.
Glue both ends of the cupcake liner (Night Angel's dress) together. Use one of your cupcakes to measure them so they are the right size. You want to leave the smaller hole in the top and the larger one in the bottom so that they look like Night Ange's dress.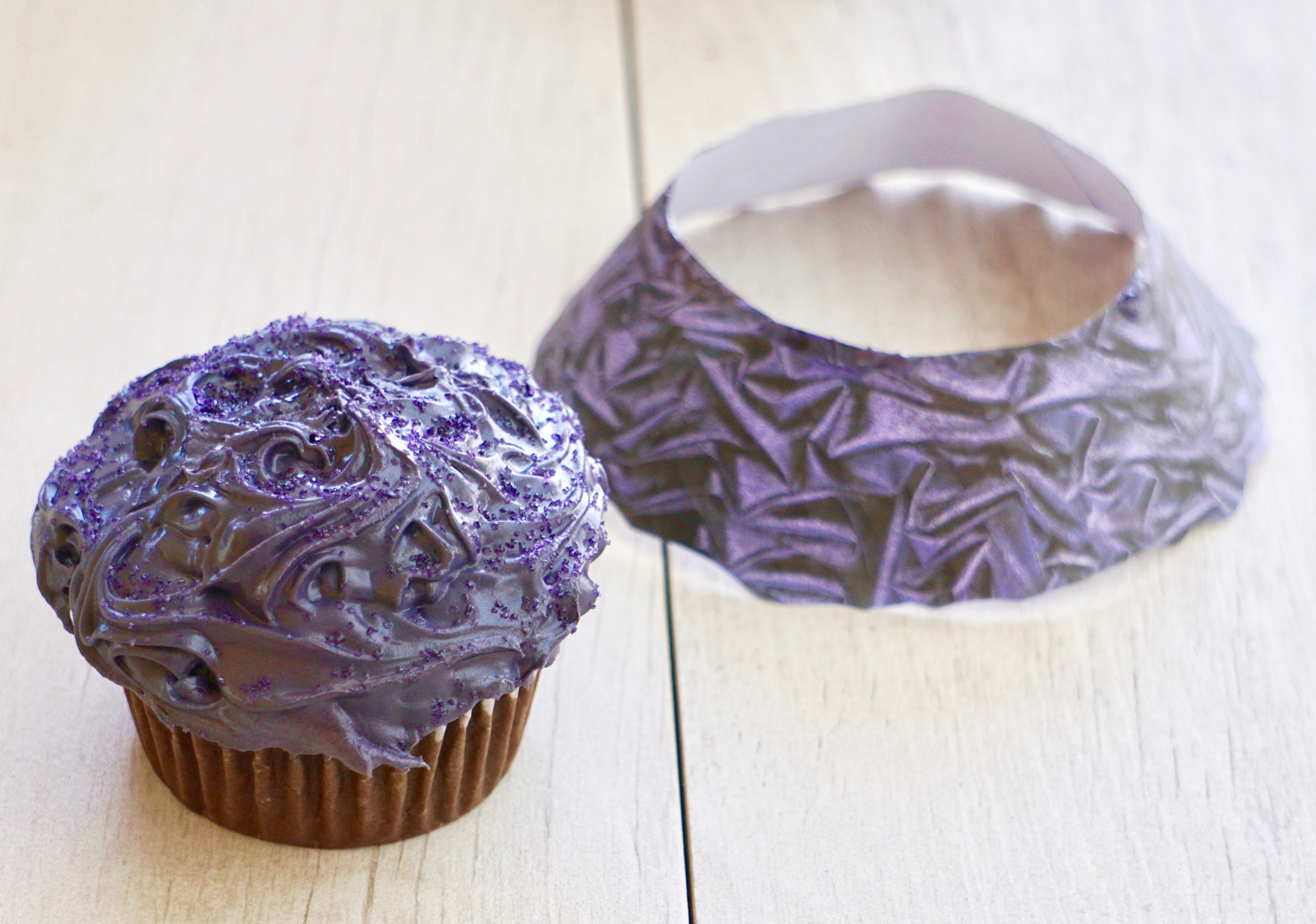 Glue a popsicle stick on the back of Night Angel's body to make the cupcake toppers.
Mix white frosting, some violet food coloring gel and a bit of blue, red and maybe even black gel. Mix well and add more blue, red or black as needed mixing until you get a dark violet color that matches Night Angel's costume.
Fit a decorating bag with your favorite tip and fill with the purple frosting.
Make sure the cupcakes are completely cool before adding the frosting. Pipe the frosting from the outside of the cupcakes towards the center making circles.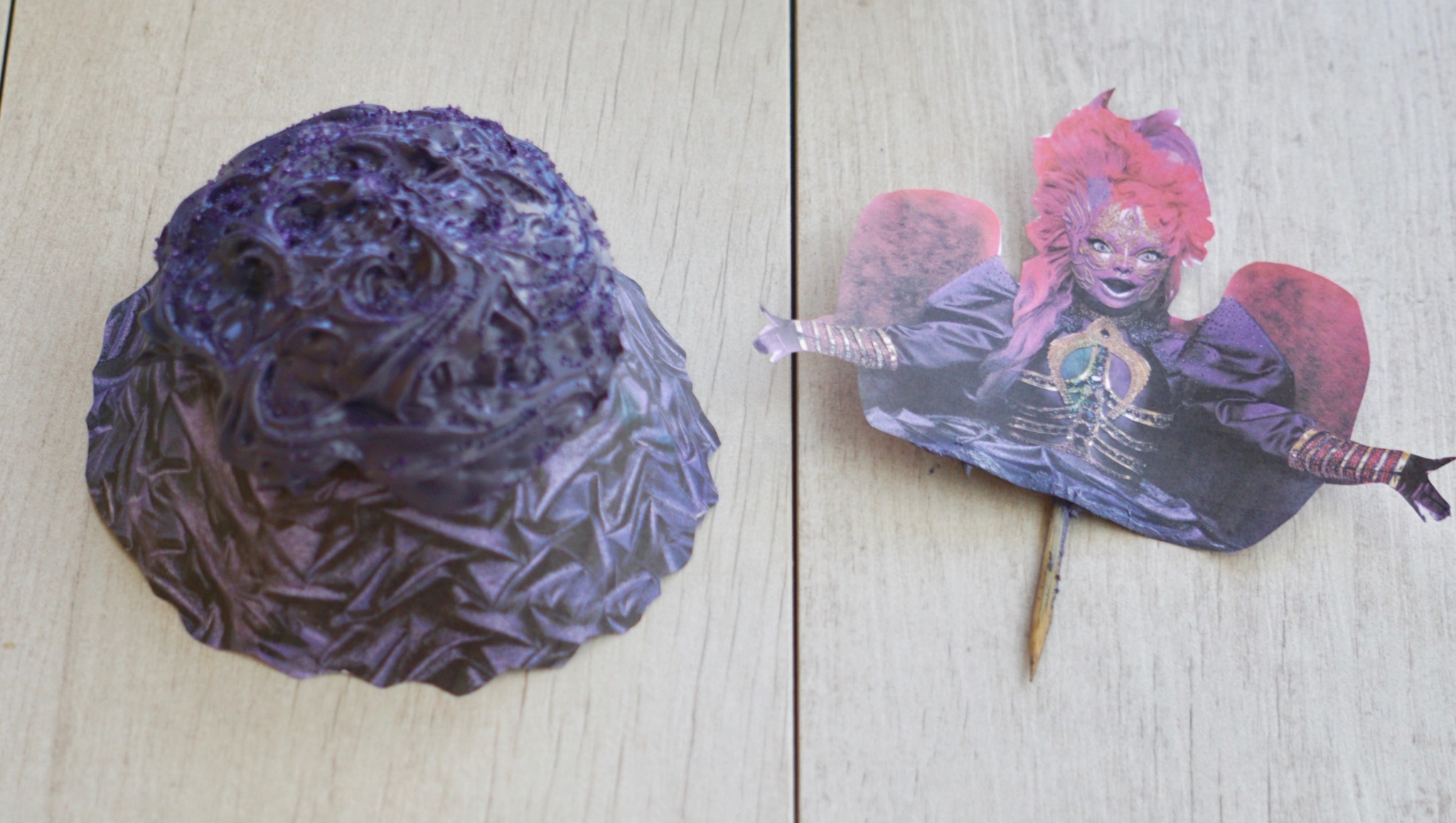 Sprinkle with purple or lavender dusting sugar.
Place the cupcake into the Night Angel dress liners you printed and insert the cupcake toppers.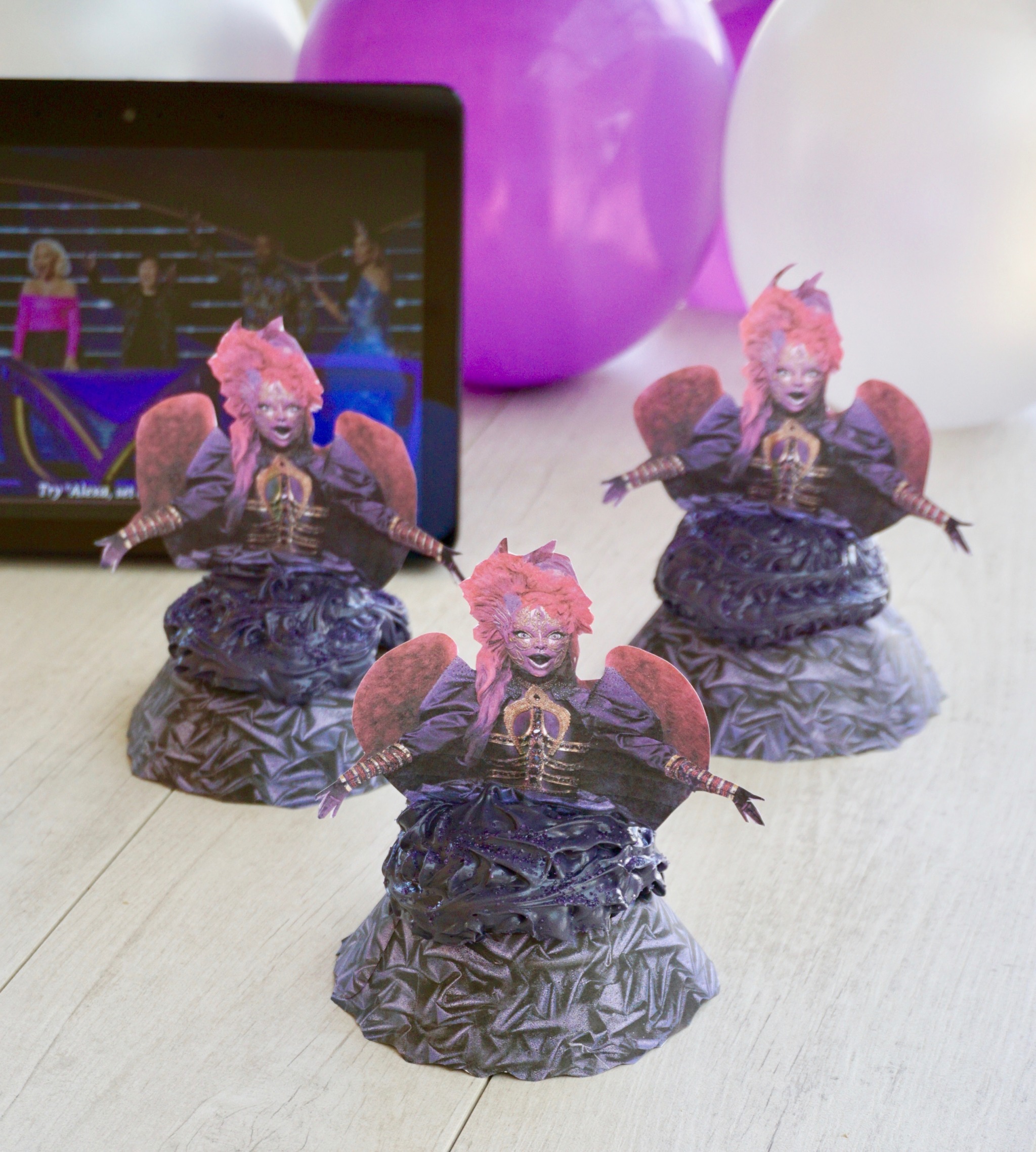 Now you're ready to enjoy The Masked Singer Season 3 finale with these amazing Night Angel cupcakes! You can make as many or as few cupcakes as you want. I baked the entire box of cupcakes but only made 4 Night Angel cupcakes since there's only 4 of us. Be sure to check out my post for The Masked Singer party ideas here.