These Masked Singer party ideas are perfect for a Masked Singer watch party or even a Masked Singer themed birthday party! From snacks and free printable Masked Singer cupcake toppers to fun activities and games you'll find everything you need for an awesome The Masked Singer watch party!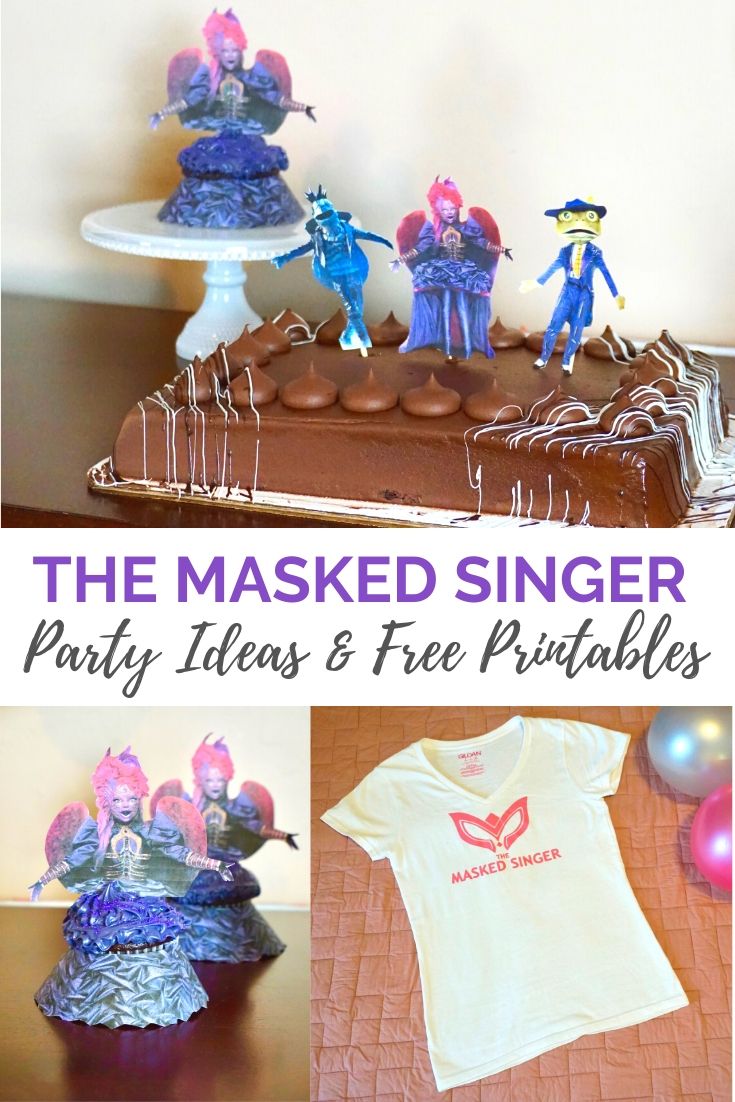 My daughter is obsessed with The Masked Singer show. We've been watching every episode of Season 3 and we're so excited about the finale happening this week that we're throwing a Masked Singer party! It also happens to be my daughter's 15th birthday so we went all out with The Masked Singer decorations, food ideas, game ideas and even free printables including a The Masked Singer Cricut file for making T-shirts and other Masked Singer merch right at home!
The Masked Singer Party Decorations
We set up a table right next to the TV filled with the Masked Singer themed treats and balloons. Since this was also a Masked Singer birthday party we had a mylar Happy Birthday banner that we put on the wall and served as a great backdrop for pictures. When it comes to decorations you can focus on the Masked Singer logo and on a "masquerade theme", pick a theme that matches your favorite Masked Singer contestant like Llama, Fox or Frog, focus on the Masked Singer colors or choose a music/karaoke theme for your party. Any of these ideas would work for your Masked Singer party!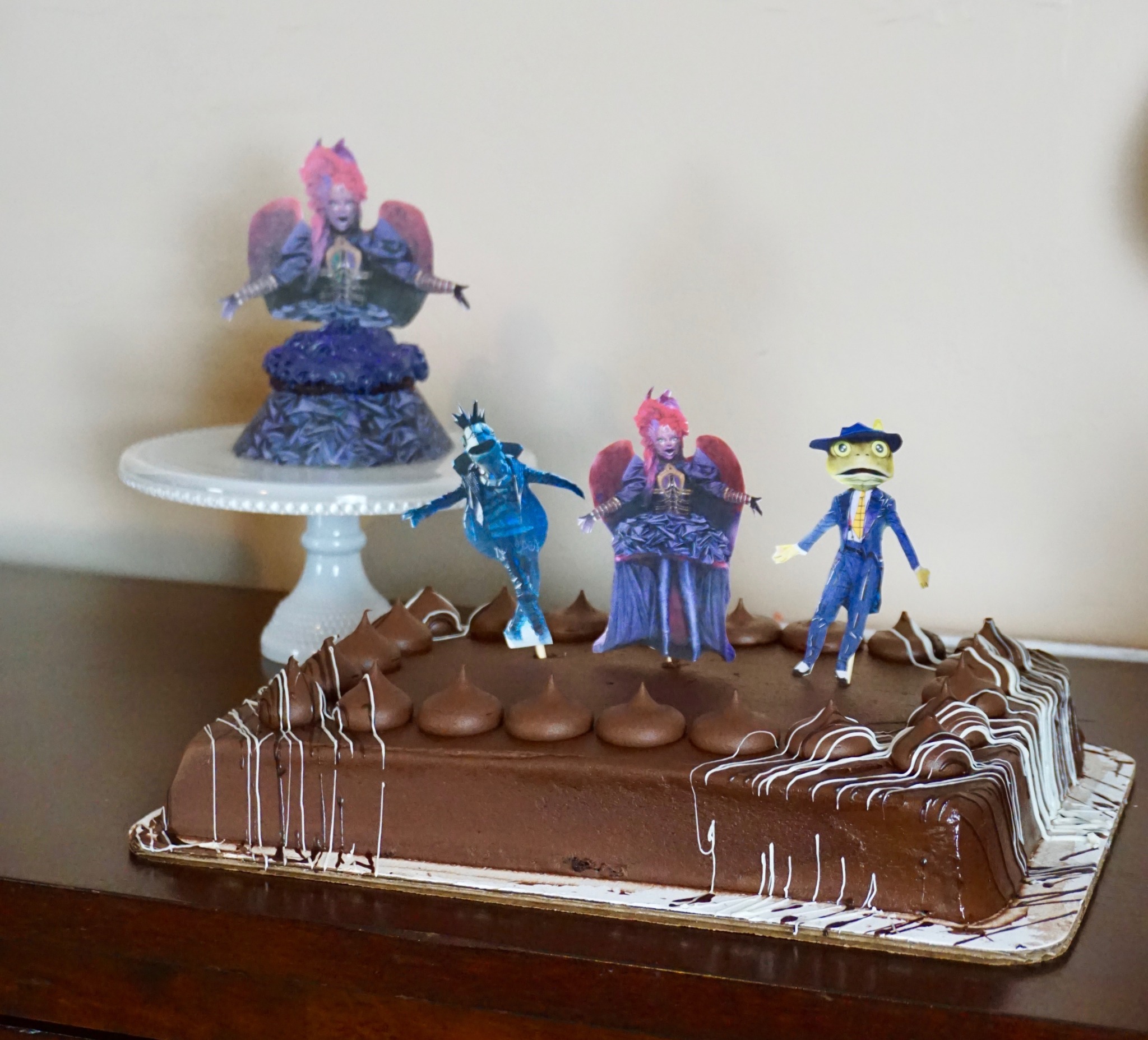 Choose your favorite Masked Singer character. Since my daughter loves Night Angel we decorated using purple balloons to go along with the colors of Night Ange's costume. You can decorate with the colors of your favorite contestant's costume or the theme of the costume. For example, you could do a rocker or a turtle theme for the turtle or a flamingo theme for Flamingo.
Focus on the music. If you choose to go with a musical theme you take ideas from Karaoke party decorations and buy or print out or buy music party decorations. Check out Pinterest for music or karaoke party ideas.
The Masked Singer Party Food Ideas
When it comes to Masked Singer party food stick with the theme you chose for your party whether it's a specific character, the "mask theme" or a musical or karaoke theme.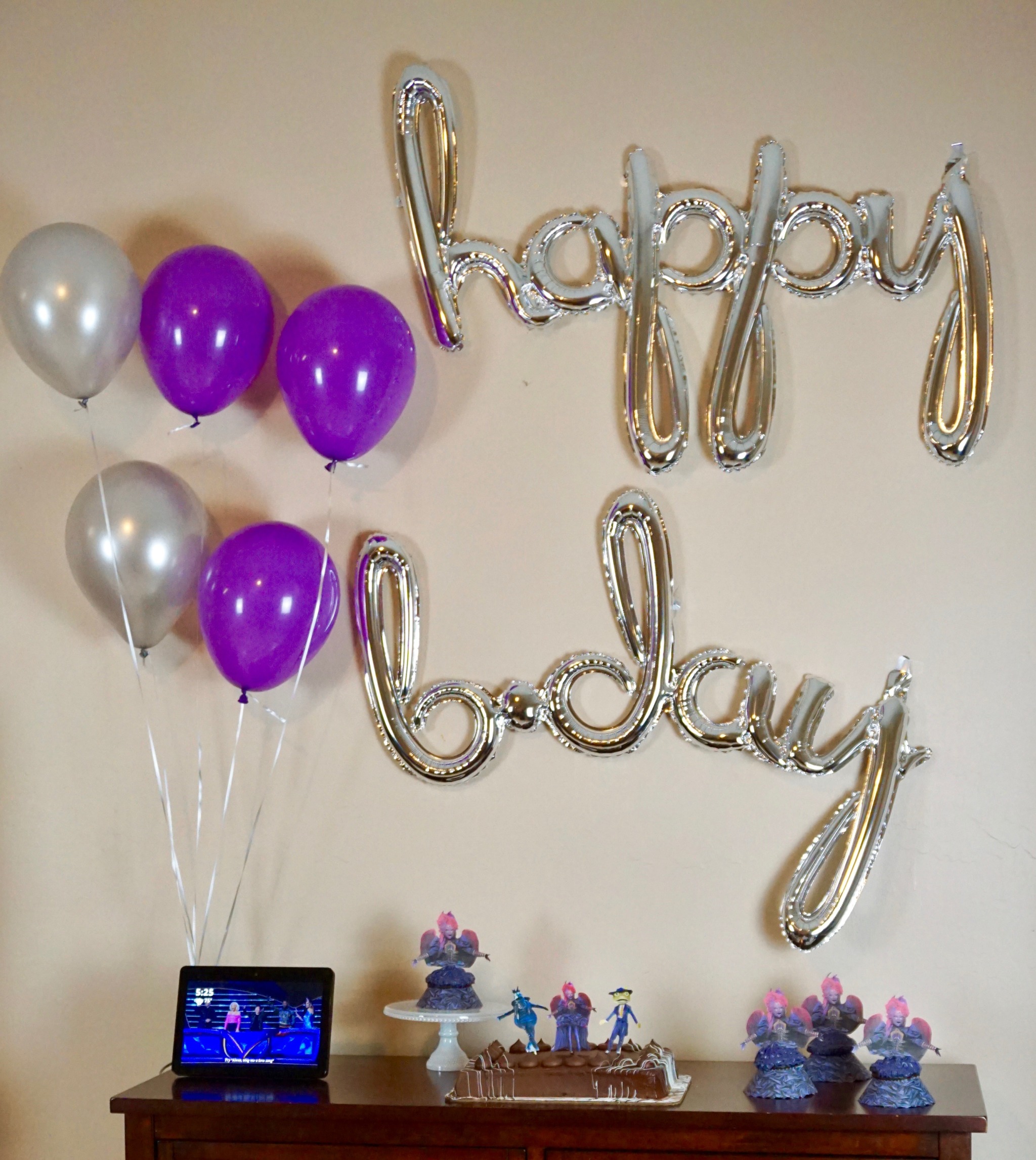 The Masked Singer Cupcakes or Cake. My daughter's favorite contestant is season 3's Night Angel so we made some Night Angel themed cupcakes. You can download the free Masked Singer cupcake topper printables for and get the complete instructions to make these Night Angel cupcakes here. You can also modify this idea for any of the characters. Just look for a photo of your favorite Masked Singer, print it in cardstock paper, cut it out and glue a toothpick on the back of it. Now you can use it as a cupcake or Masked Singer cake topper! Get the complete instructions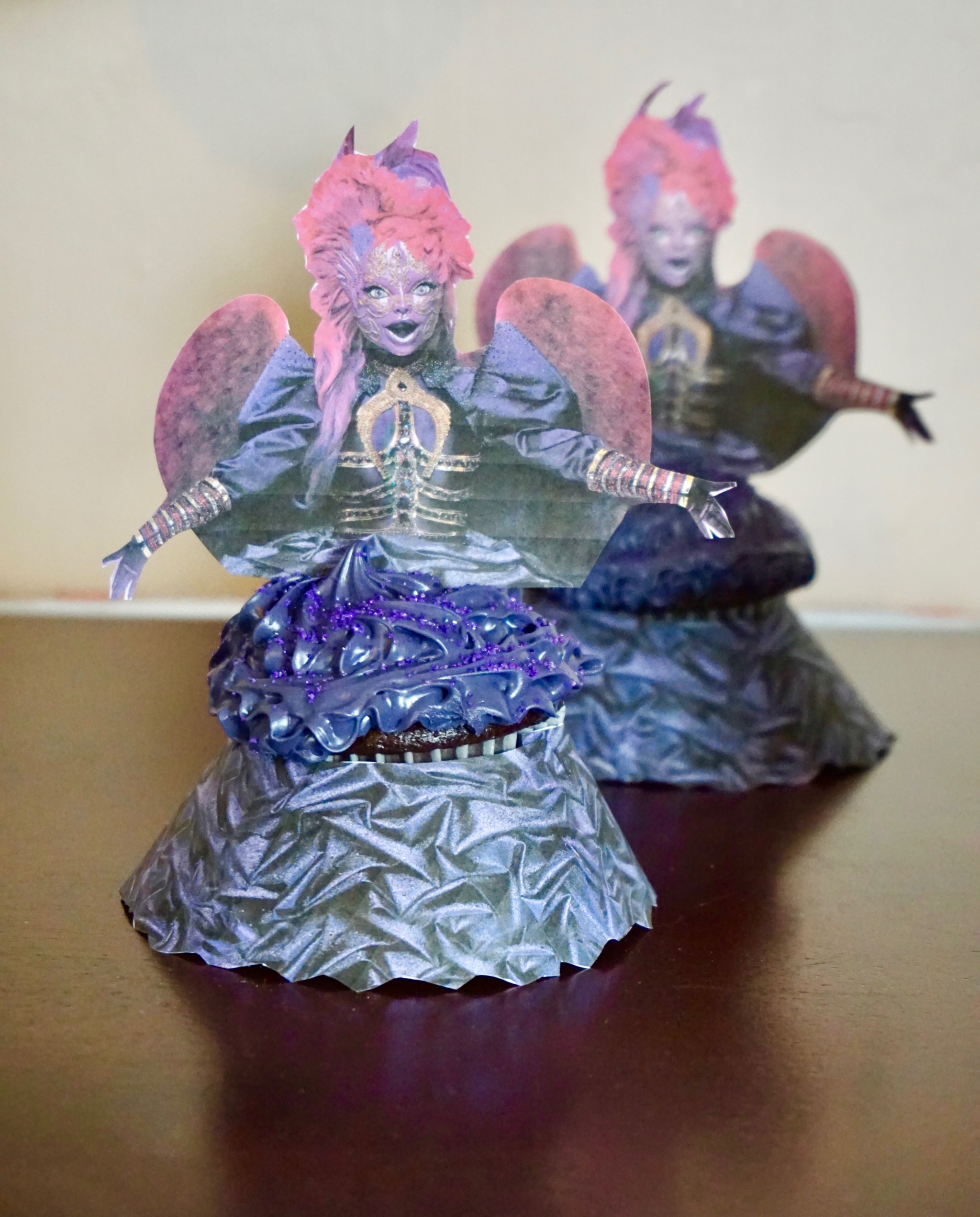 Popcorn. Really you can't have a watch party without popcorn, can you? If you've decided to go with a specific contestant or color scheme for your decorations you can continue that theme with your popcorn snack. Add colored candy to your popcorn to go along with that theme.
Microphone Cake Pops. I just love these microphone cake pops from Scholastic. They are easy to make and they are fun activities to do with your kids.
The Masked Singer Party Activities and Games
Of coarse part of our Masked Singer party consisted of watching the finale of The Masked Singer Season 3, but we also planned lots of other fun activities! If you're looking for some Masked Singer party ideas check these out:
Play a Masked Singer Trivia game. Simply print out some questions about the show. You can focus only on the latest season or include questions from all of the seasons. Take turns asking each other questions and award one point for each correct answer. The person with the most correct answers wins the game!
Guess what Masked Singer character you are. Grab your phone and look for The Masked Singer filter on Instagram. Take turns guessing which Masked Singer you think you will get when you use the filter. Share it on your Instagram stories and check out #TheMaskedSinger hashtag while you're at it.
Re-watch your favorite scenes. Head to The Masked Singer's YouTube channel where you can find clips of all of the Masked Singer's performances from any season. You can also review some of the clues for your favorite singers so you guess who they are.
Sing along to your favorite tunes. The Masked Singer YouTube channel has some sing-along videos so you can do some karaoke and sing along to your favorite Masked Singer performances.
How to dress for your Masked Singer party?
One of the things I like the most about The Masked singer is, of course, the fun customs. So why not dress up for your Masked Singer watch party?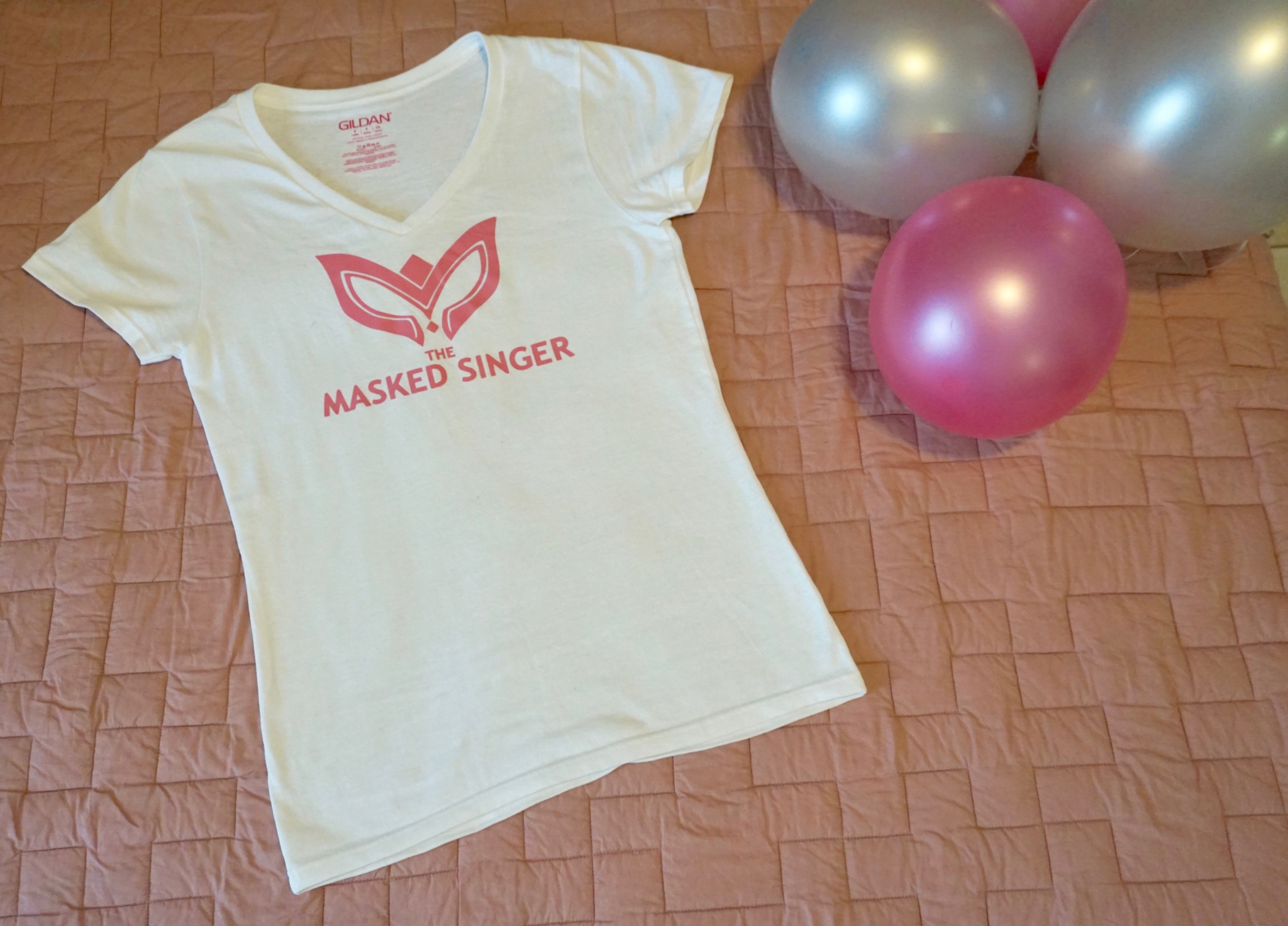 Create a Masked singer T-shirt. Use this Masked Singer Cricut template to create your own Masked Singer t-shirt. Just use your Cricut machine to print it on iron-on vinyl and iron onto a t-shirt, hoodie, etc. To make this I used a white V-neck t-shirt but you can use a colored Tshirt too. You can also create other Masked Singer merchandise. We made an apron and will be making a bag soon using this Masked Singer logo template for Cricut. What would you make?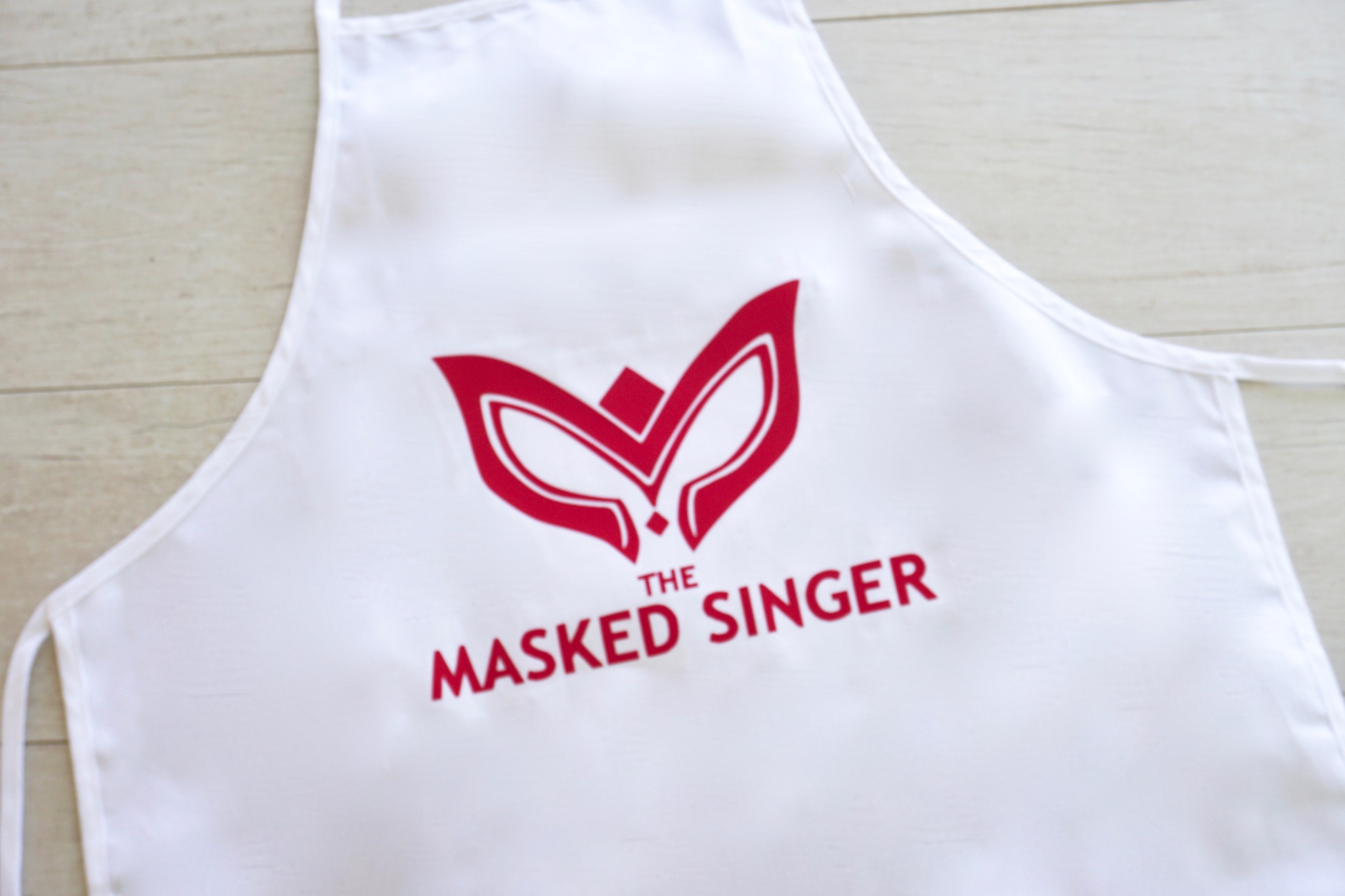 Create your own Masked Singer costume. If you're into making costumes you can try creating your own DIY The Masked Singer costume. As a plus you can use it again for Halloween!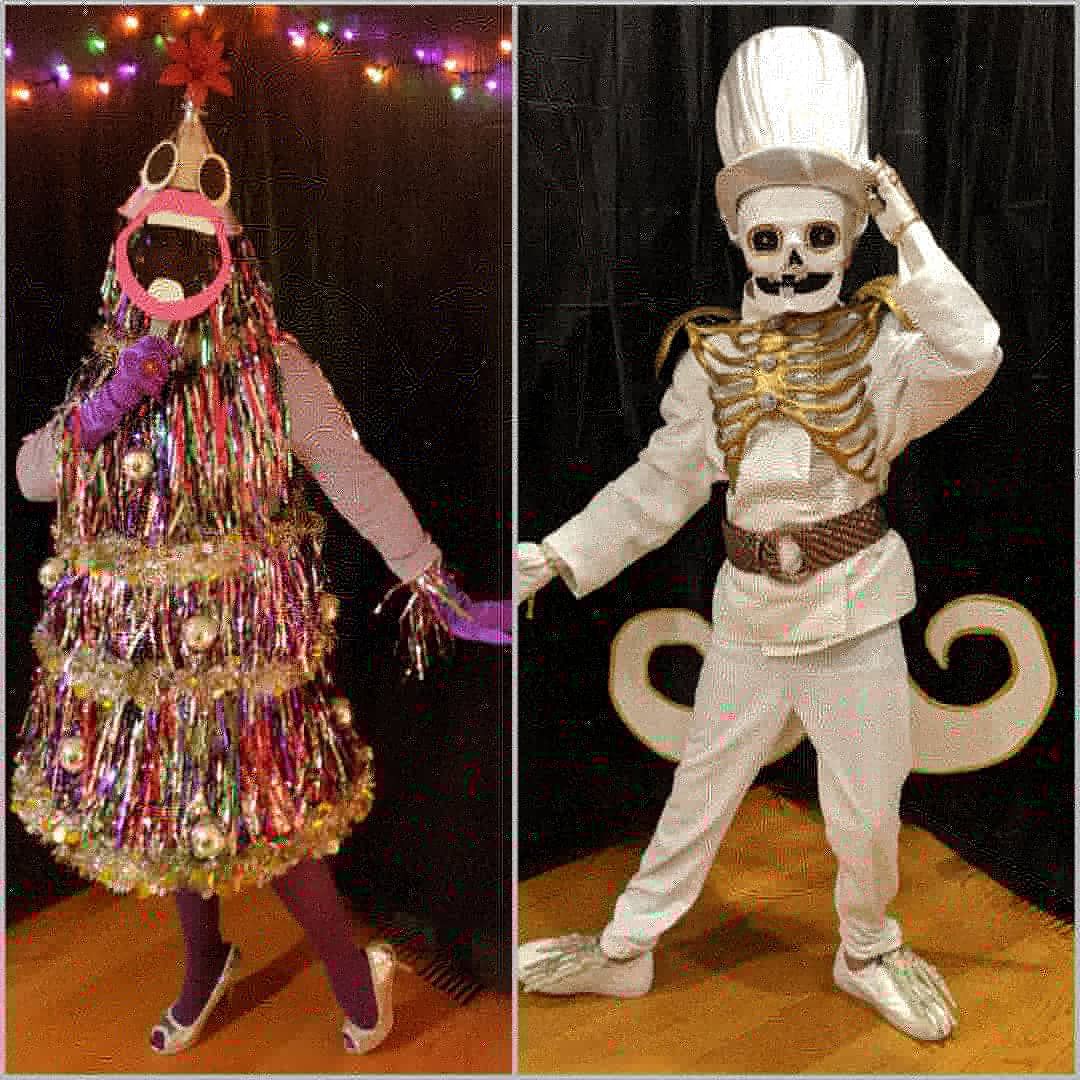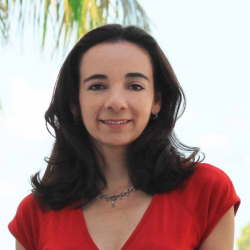 Latest posts by Paula Bendfeldt-Diaz
(see all)