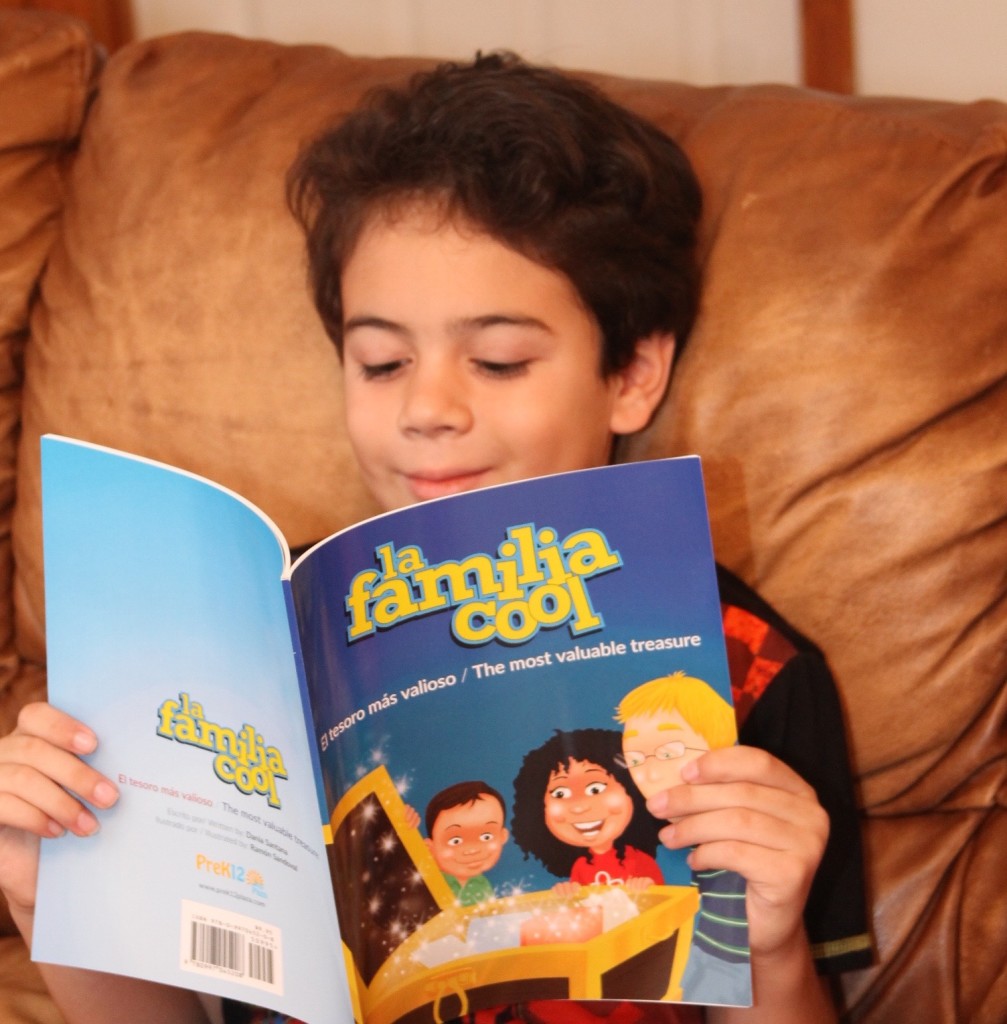 Growing Up Bilingual was created to share our journey as we looked for ways to help our children stay connected to their roots and keep our home language alive.  4 years have passed and as my children grow we have encountered new challenges. They often come home from school asking: "why don't other kids speak Spanish?" or "why is my hair darker and different?". Sometimes it's hard to find ways to talk about these subjects and turn the conversation into an opportunity to learn about diversity.  This is why I was so excited when I received the book "El Tesoro Mas Valioso / The Most Valuable Treasure" written by my good friend Dania Santana from La Familia Cool.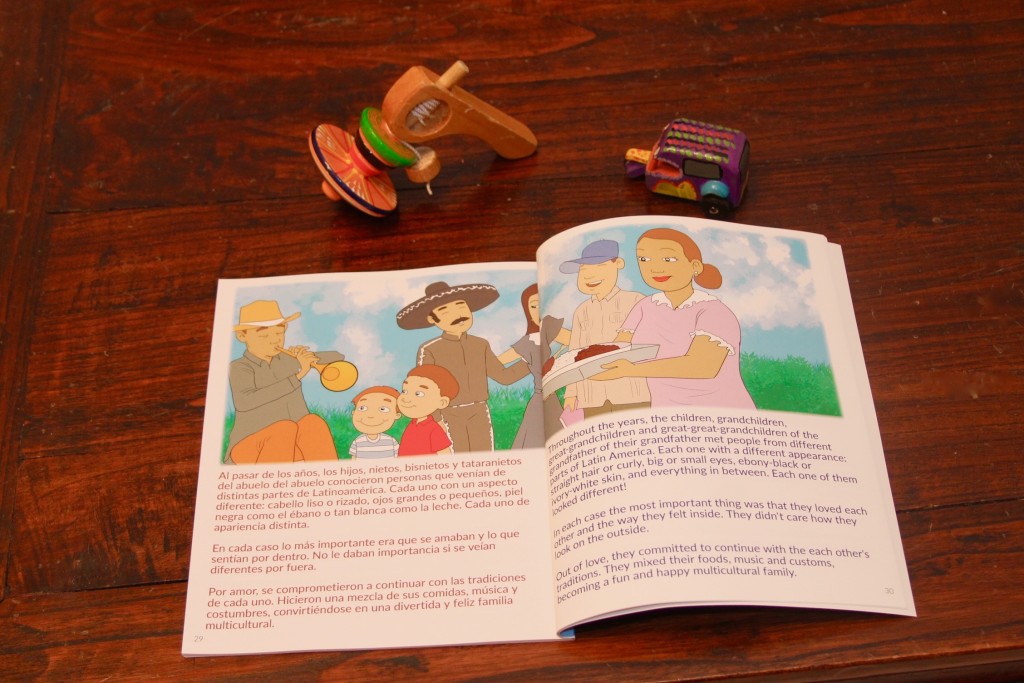 "El Tesoro Mas Valioso / The Most Valuable Treasure" approaches the subject of diversity and pride in our cultural heritage from a child's point of view as Abi and Tony Cool are faced with questions about being different at school. Miami Cool teaches the children to embrace those things that make them different and to give more importance to those similarities that they share with others.  It's a book that goes beyond talking about acceptance and diversity and focuses on love at the same time that in helps Latino children take pride in their heritage and their roots.
This is a great book to read together as a family and to spark those conversations that will open up opportunities to discuss differences and highlight similarities.  The book is also easy enough for children to read on their own and it's a story that many children will relate to. I love that it's written in Spanish and English which makes it a great resource for bilingual children and children who are learning Spanish.
My kids where thrilled to hear that this is not a story but it reflects a real family, a real family of someone they know so this makes the book and story even more relatable to them. This book is an invaluable resources to help children understand the concept of diversity in a natural way and would be perfect to read at home or in the classroom.
You can purchase El Tesoro Mas Valioso / The Most Valuable Treasure on Amazon and follow La Familia Cool on Facebook and on Twitter to stay up to date with their adventures!
Win Your Own Copy of El Tesoro Mas Valioso / The Most Valuable Treasure! Follow the instructions on the Rafflecopter below. Giveaway open to US residents 18 and older. Giveaway ends January 7th at 11:59pm.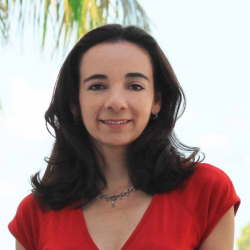 Latest posts by Paula Bendfeldt-Diaz
(see all)