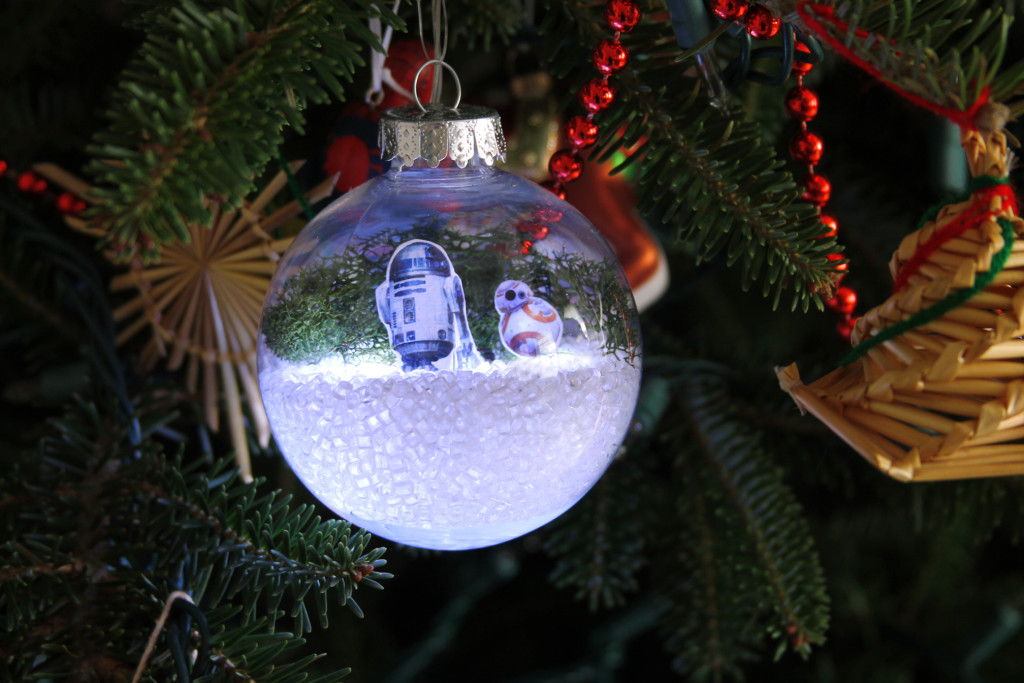 I can't deny it, I have been caught up in the Star Wars craze.  I've always loved the Star Wars movies but now that my daughter is also a huge fan waiting for the Star Wars The Force Awakens movie to come out has been so exciting.  So while we wait to see it we decided to combine our Christmas Spirit and Star Wars Spirit and create an easy DIY Star Wars The Force Awakens themed snow globe holiday ornament.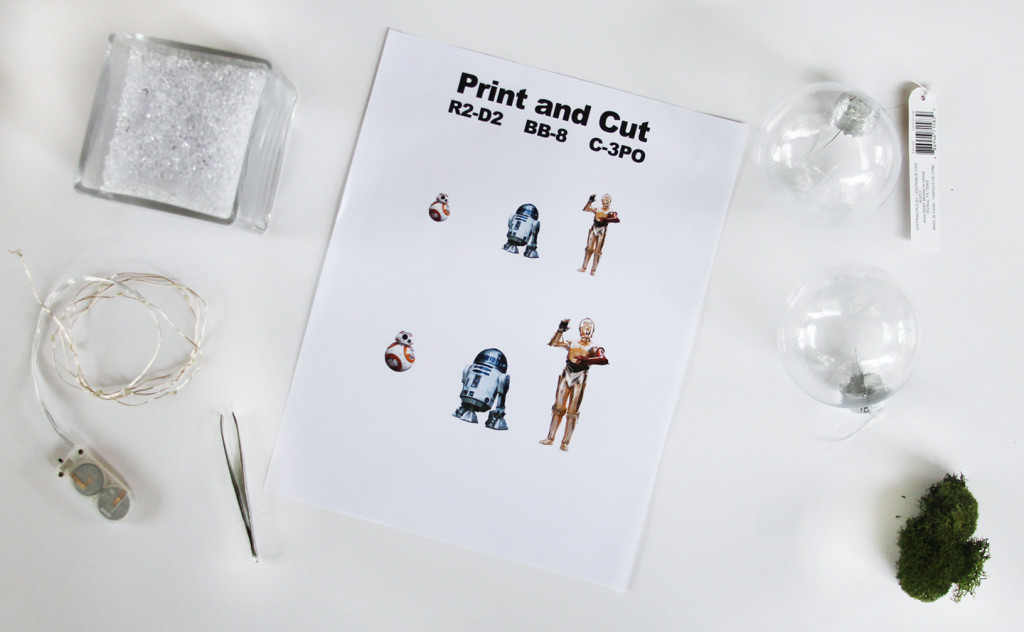 Materials:
clear acrylic small pebbles or plastic snow
White card stock
Star Wars the Force Awakens printables, which you can download here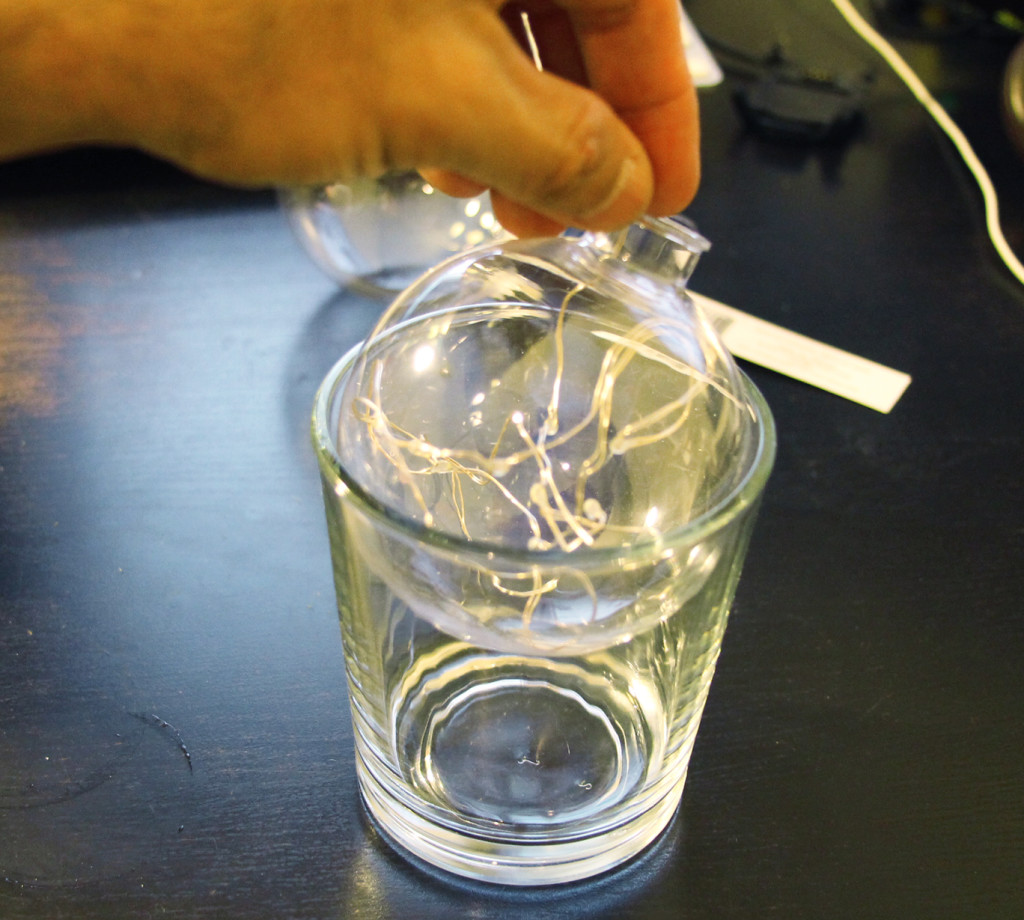 Instructions
Cut the figures depending on the size of your clear plastic ornament (don't forget to cut the extraction in the bottom of the characters to insert inside for stability)
Put the clear plastic Christmas ornament on top of a container that can hold it in place (we are using a glass).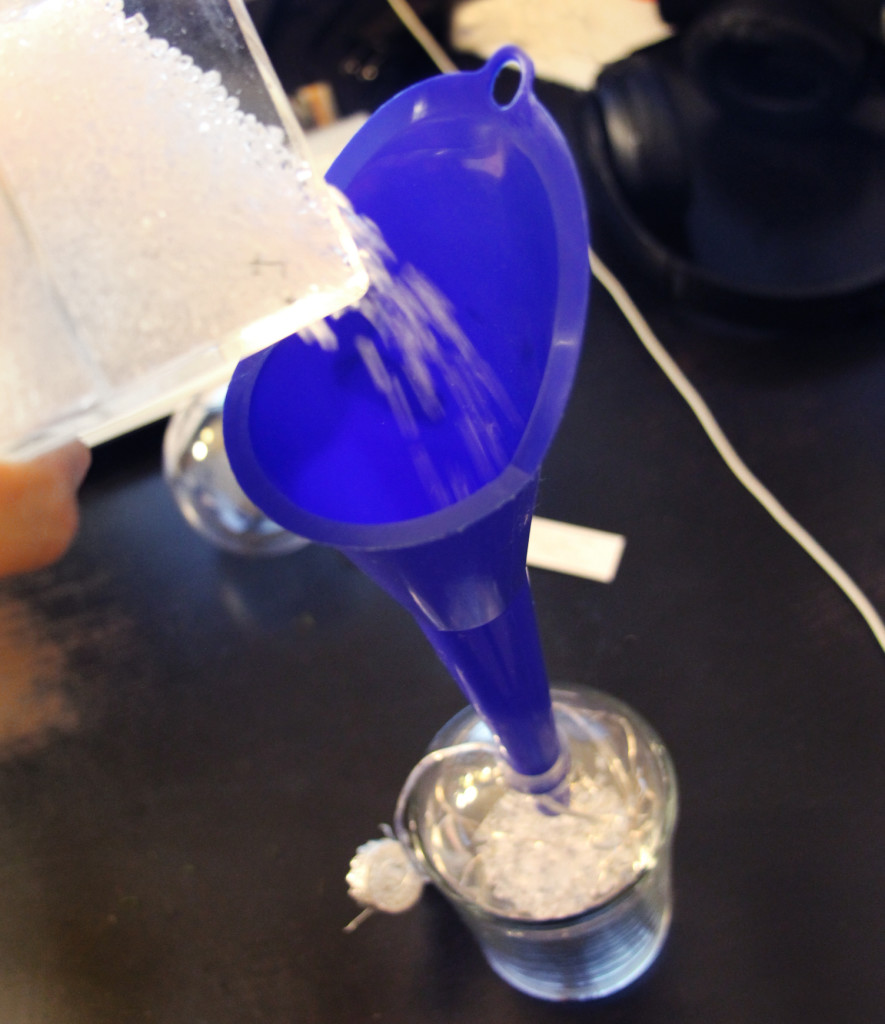 Put the strip of LED lights inside the Plastic Christmas ornament, make sure the light are at the bottom of the ornament.
Add the glass pebbles until you cover the lights with the pebbles.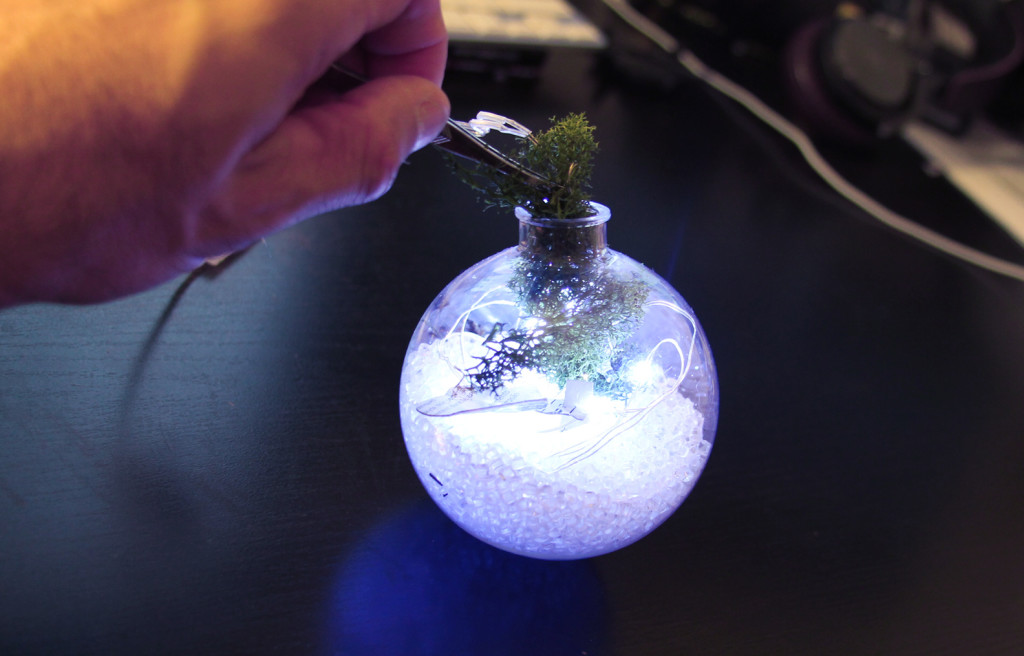 Using some tweezers place some moss inside the ornament.
Place the characters inserting the bottom part into the glass pebbles and you are done.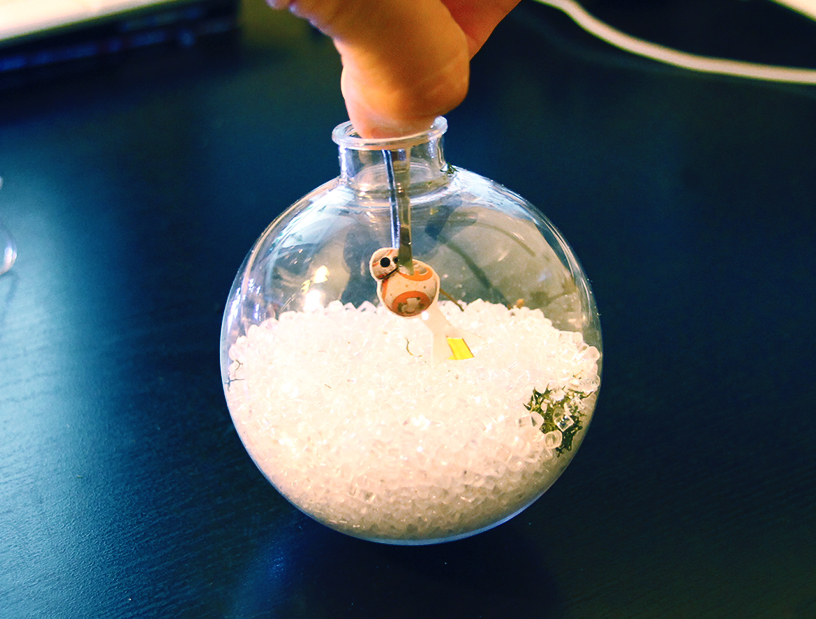 I really like how easy this was to make and the lights cover by the glass pebbles give it a mysterious and fun glow.  The kids could not wait to put this ornament in the tree and it will make a fun keepsake of this Christmas and how my daughter and I share our love for Star Wars.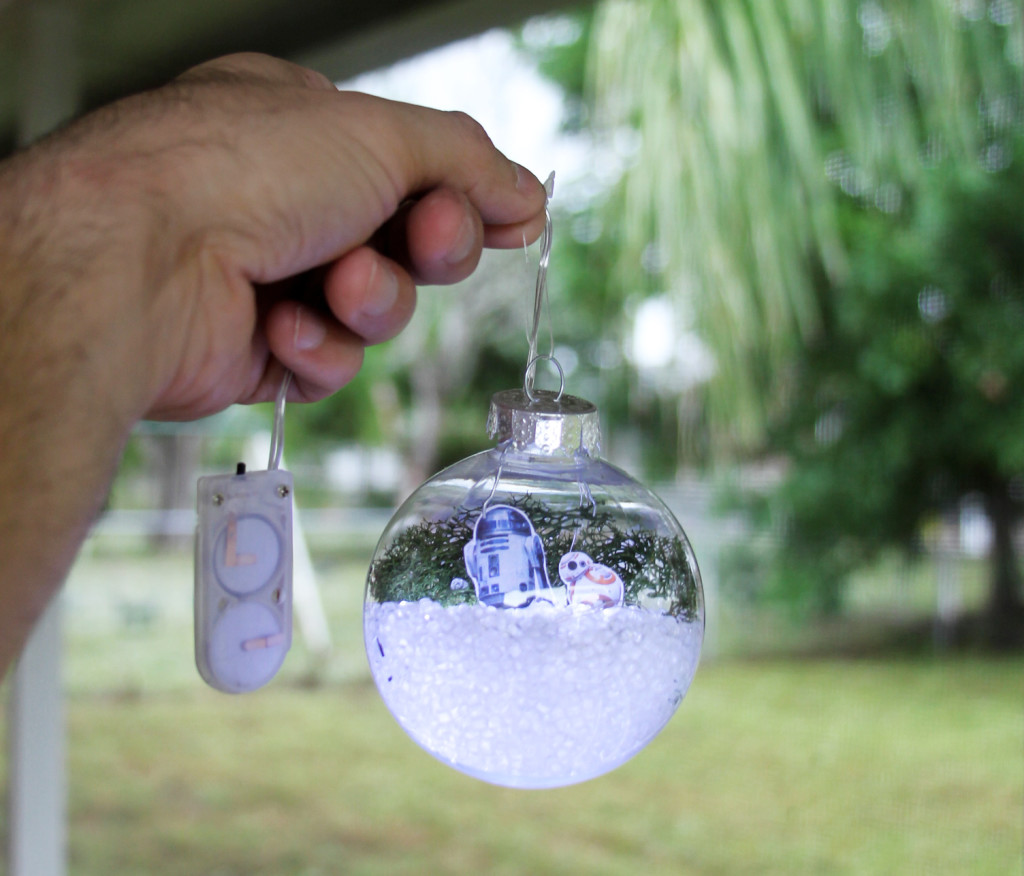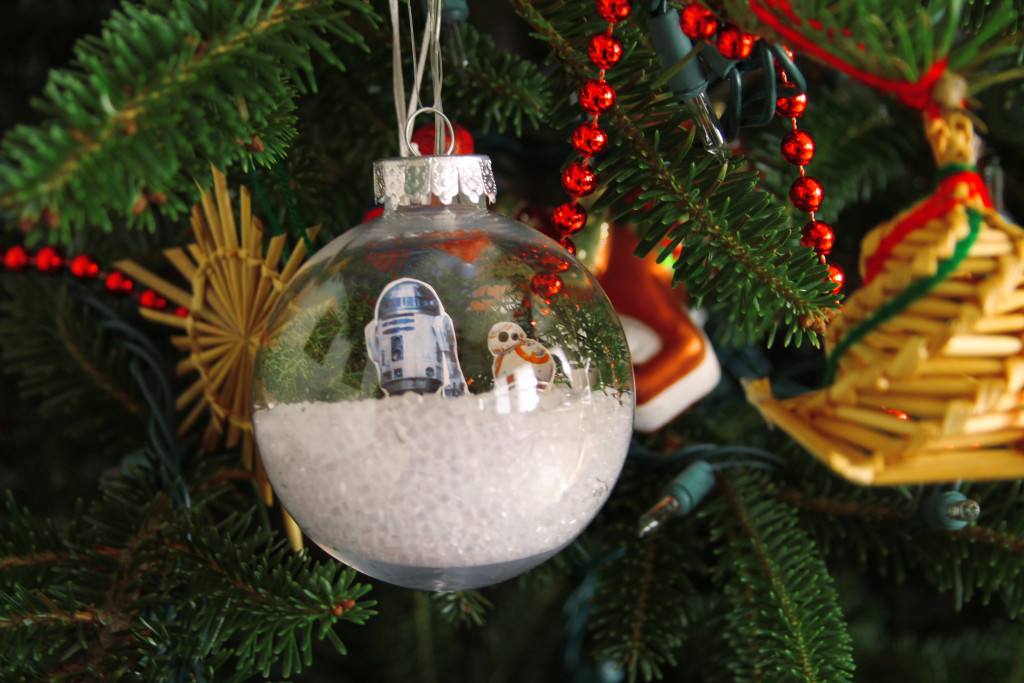 This Star Wars The Force Awakens ornament looks awesome in the Christmas tree and I hope all of my fellow Star Wars geeks enjoy making this.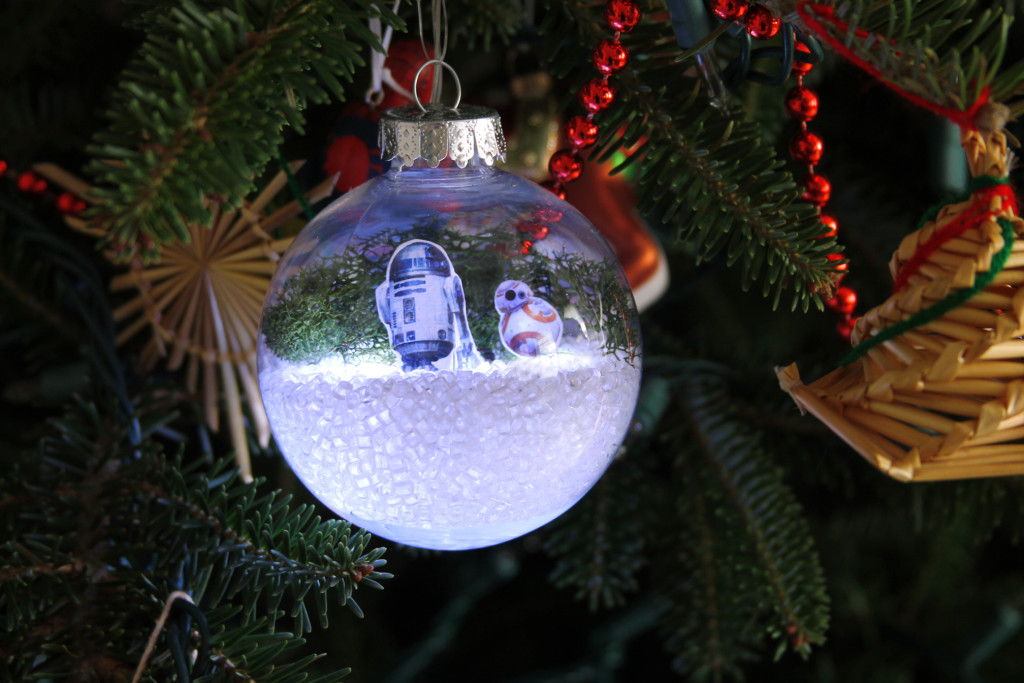 Latest posts by Cesar Diaz
(see all)