This shop has been compensated by Collective Bias, Inc. and its advertiser. All opinions are mine alone. #ManCaveMovieNight #CollectiveBias
You can buy the the movies by hovering over the photo and clicking on the items you want to purchase! It's that easy!
Christmas shopping can be stressful, especially when you don't know what to get. I will let you in on a little secret: if you have a movie-loving guy on your list he's sure to love Venom and Equalizer 2. Both of them are great action-packed movies that would make an excellent addition to anyone's movie collection.
For me a movie has to have lots of action and be entertaining. I watch movies so that I can disconnect and immerse myself in a different universe. I loved Venom (keep reading to find out why) and I am so excited about the Venom Retro Action Figure movie gift set available at Walmart on Blu-ray starting 12/18/18. It's got over an hour of extended content and special features!!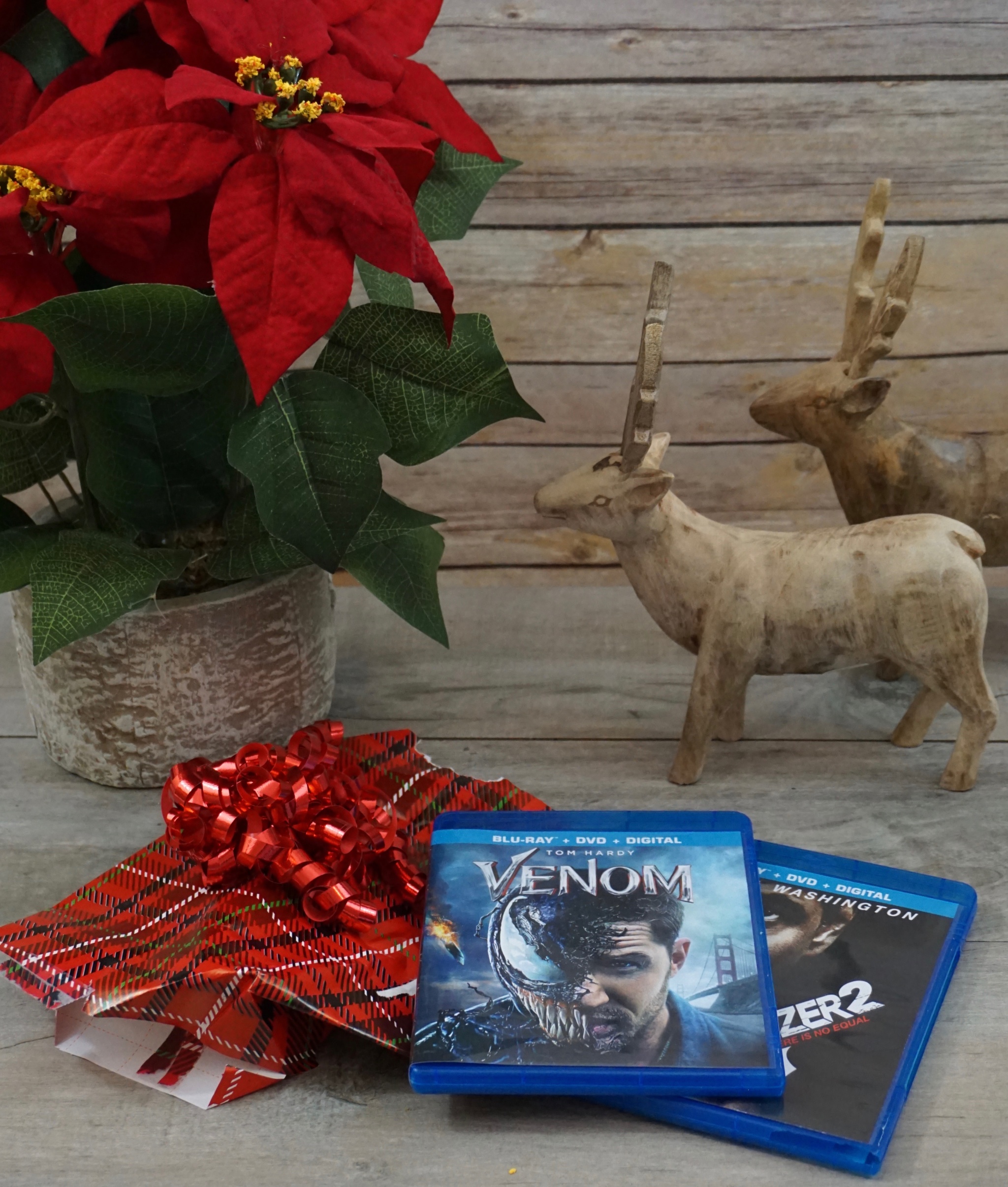 Let's keep things real: movie critics often have no idea of what people want in a movie. When I get home from work I want to sit back, relax and watch a movie that's got lots of action, fantastic special effects and is fun to watch and Venom checks off all of those boxes! I thought the movie was pure awesomeness and here's why: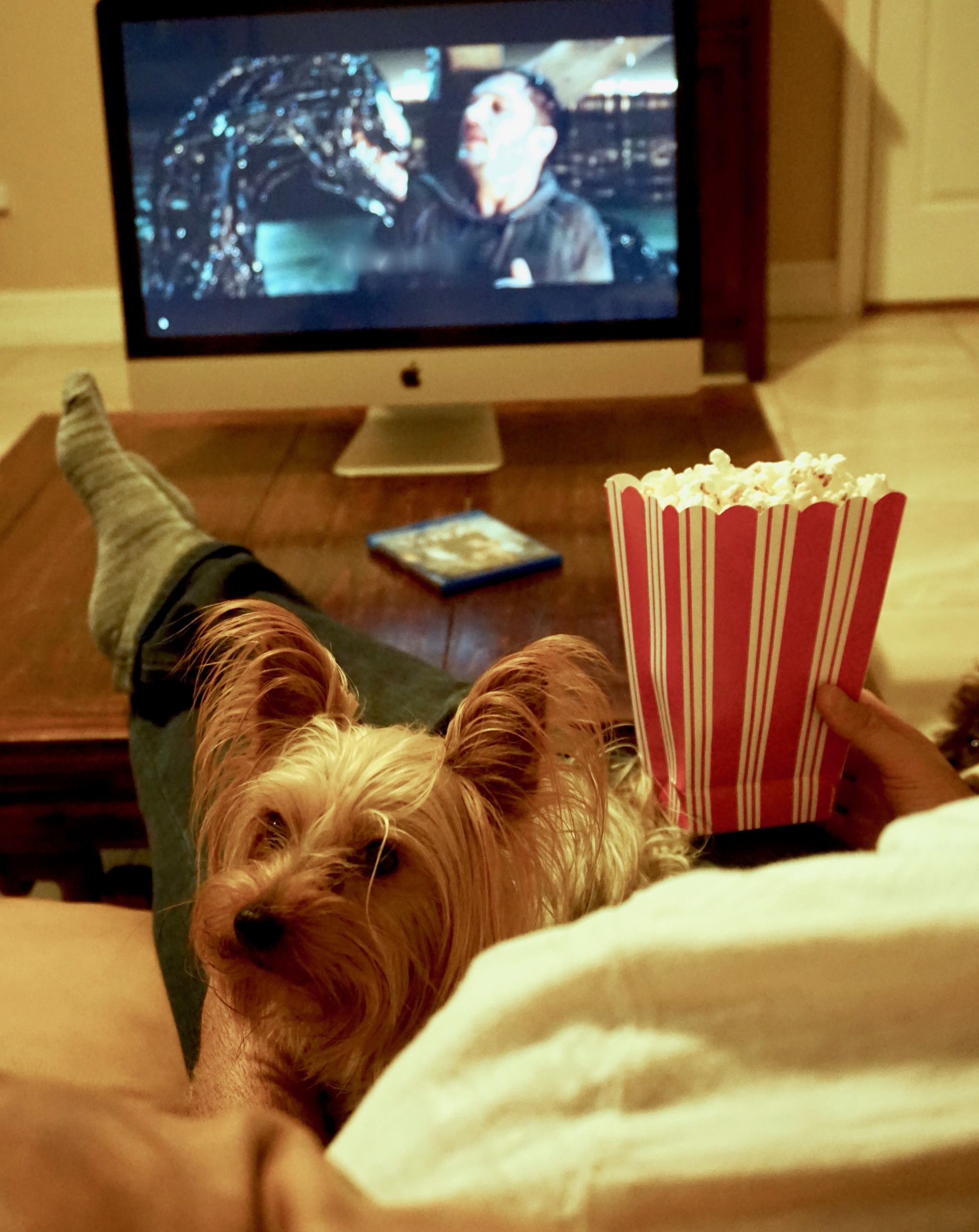 Venom is not a hero and he's not a villain. The world has enough superheroes and Venom brings something fresh and different.
The movie is action packed from beginning to end so you're hooked from the start.
Although Venom is a Marvel character, the movie can stand on its own without having to see other Marvel movies. You'll still be able to see this movie and understand everything that's happening because it's a completely stand-alone movie.
The movie is fun to watch! I love movies with a bit of dark comedy and I really enjoyed the weirdly hilarious relationship between Eddie Brock and his alien symbiote.
Tom Hardy gives a stellar performance as Eddie Brock/Venom. He's charming, bizarre, and oddly compelling and I can't wait to see more of him in this role. Yes, I'm ready for a sequel.
If you were already a fan of the Venom comics character you'll love the movie as it does a great job of bringing him to life. And if you had never heard of Venom before you'll still have a great time watching the movie because it's entertaining, action-packed and fun.
The special effects are great and really entertaining!
Venom is a fun and immersive action-packed ride and it's sure to become one of those movies that I love to watch over and over again because it's fun and exciting to watch.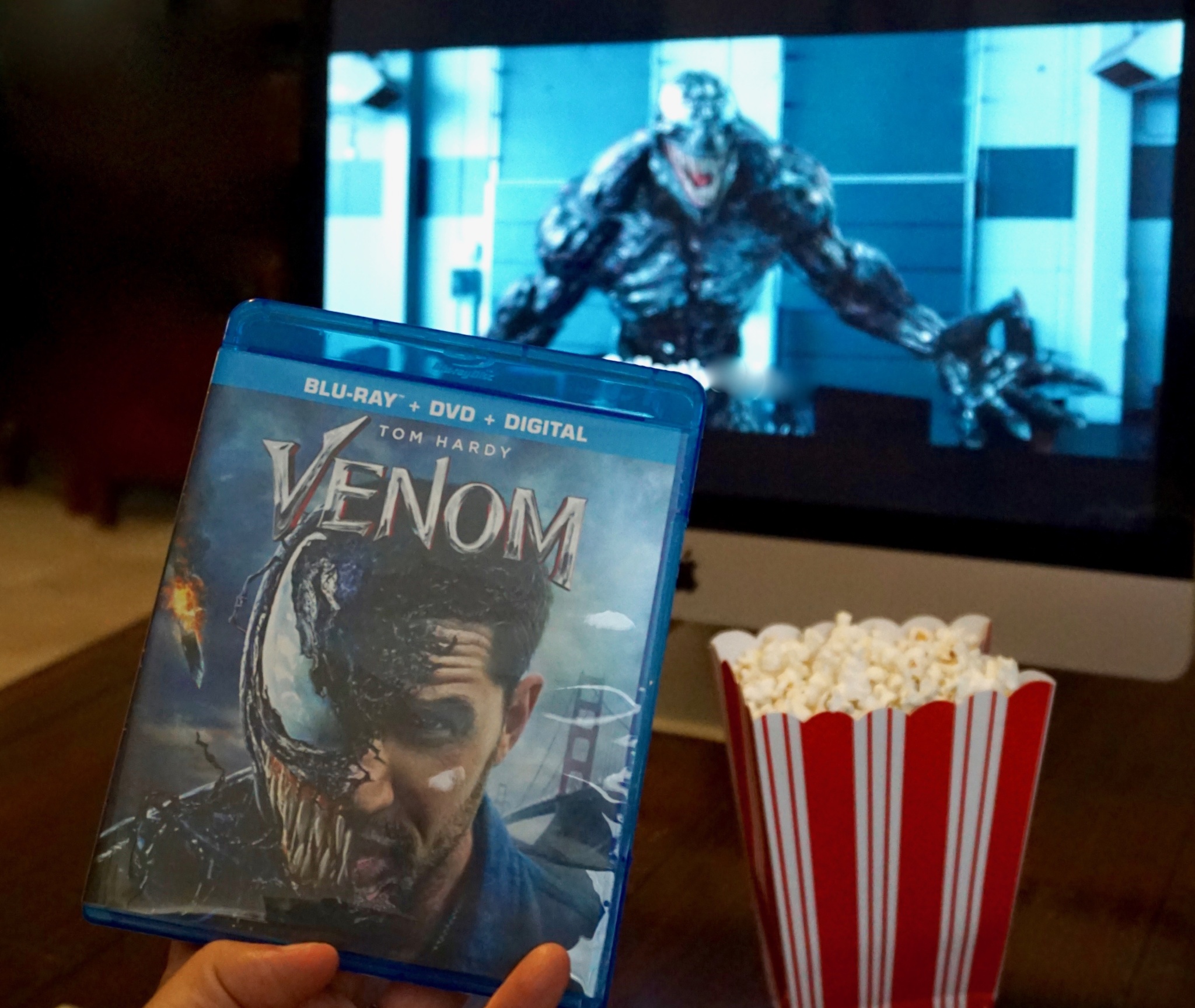 Kicking back with a bucket of popcorn and having a great time watching a symbiotic monster break havoc while he also kinda wins your heart is exactly what I need to relax and disconnect.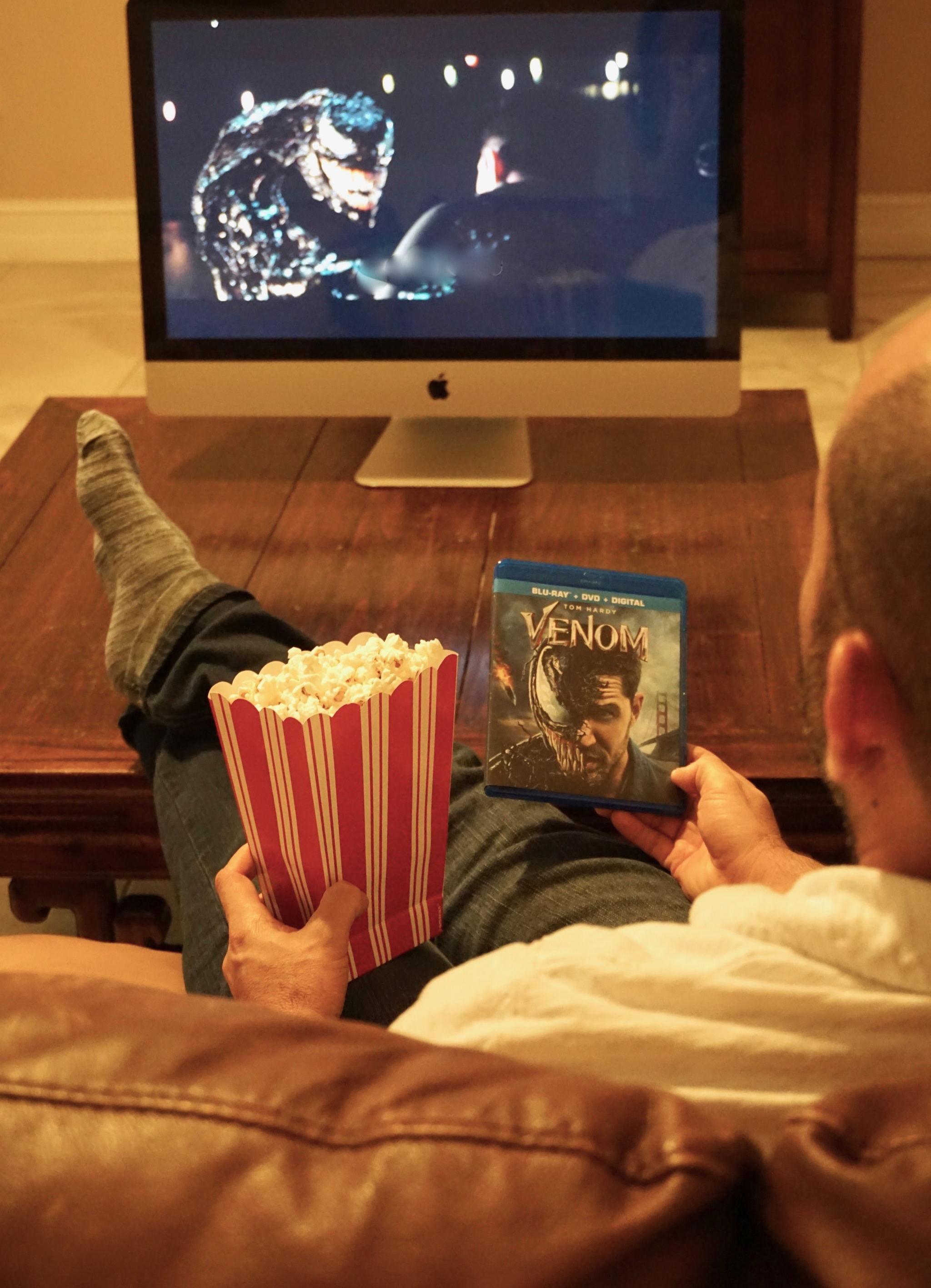 Venom is without a doubt one of the most entertaining movies I've watched this year and that is what it's all about! I would totally recommend this movie as a fantastic gift for any guy on your Christmas gift list. And while you're at it make sure you pair it with another great action movie "The Equalizer 2" with Denzel Washington in his most badass role yet, now available at Walmart. Venom Retro Action Figure movie gift set and Walmart Exclusive Equalizer 1 and Equalizer 2 movie collection on Blu-ray make the perfect gifts or stocking stuffers this holiday season.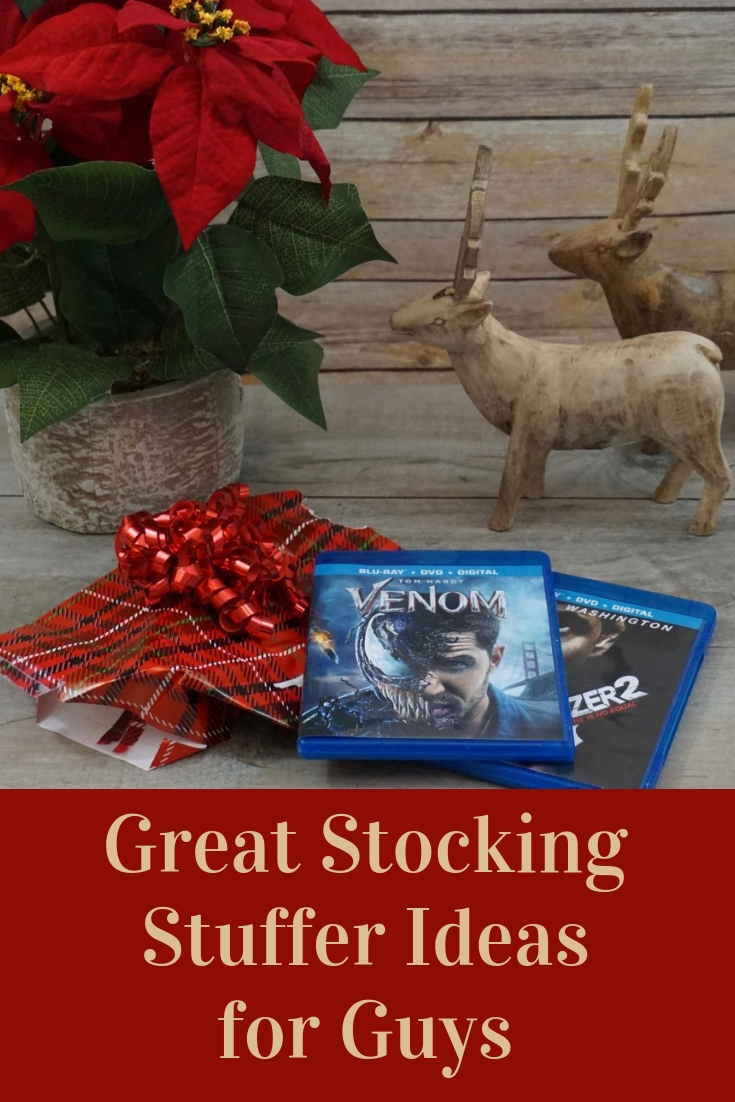 Latest posts by Cesar Diaz
(see all)